Common Good Ice Cream is an up and coming ice cream lounge in Downtown Abbotsford with fun, and inspiring ice cream flavours.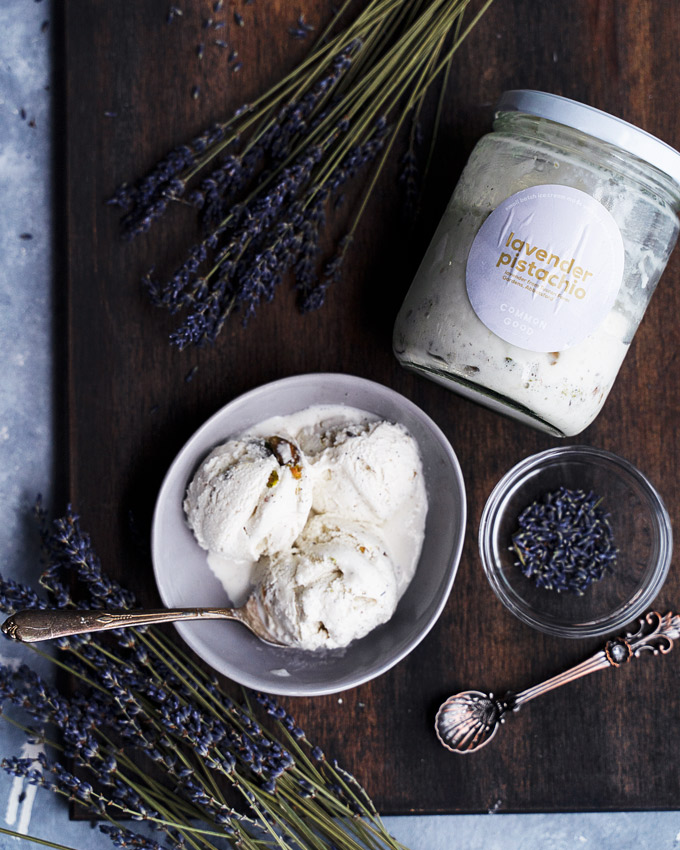 They are a family-run business looking to open a brick and mortar store in Abbotsford soon at 33771 George Ferguson Way.
Some of their intriguing flavours include Lavender Pistachio, White Chocolate Chilli, Strawberry Mojito, Spanish Latte, Mini Egg Cheesecake, Chipotle Chocolate, Spiked Gingerbread Eggnog, Speculaas Cookie and more.
I had been following them on Instagram and learned more about their story through their Kickstarter campaign.
They have plans to offer classic ice cream treats such as Ice Cream Cakes, daily Housemade Waffle Cones, Sundaes and To-go Pints with a mix of staple and seasonal flavours.
All of their dairy comes from Abbotsford cows at Birchwood Dairy and their mix-ins are made in-house, supporting as many local farms and businesses as possible.
I pre-ordered and picked up a pint of their Lavender Pistachio (two flavours I enjoy) and loved the nice balance of floral and nutty flavours.
The preordering and pickup process at their commercial kitchen was straightforward and stress-free. You can still order from them at their temporary pop up location. Looking forward to stopping by their store in the future.
Common Good Ice Cream
33771 George Ferguson Way, Abbotsford, BC
commongoodicecream.com