This past summer, I revisited TMix Tea & Dessert Bar – an Asian-stye dessert cafe serving bubble tea, bubble waffles, shaved ice, gourmet frappes and more (see previous review). I was asked by noted media personality and foodie, Richard – also known as Vancouver Foodster – to be a judge in his second annual Sundae Challenge YVR. One of the participating restaurants was TMix and so I ventured to their shop to try out their submission for the contest.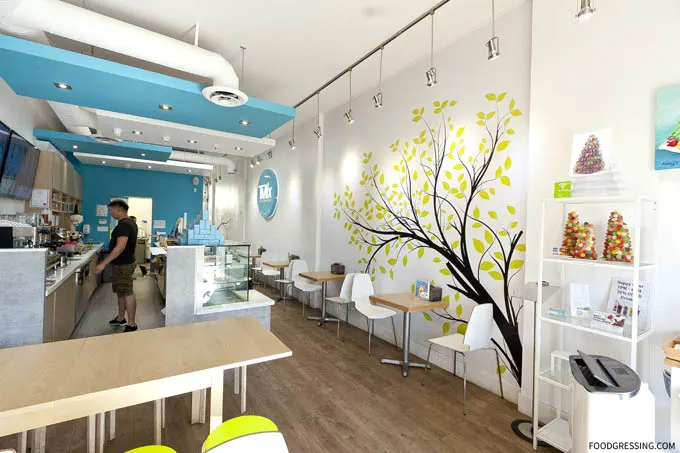 TMix's participating sundae was the Red Velvet Cheesecake Bubble Wrap Sundae ($9.95). The sundae consisted of a housemade red velvet cheesecake ice cream wrapped with a made-to-order bubble waffle topped with white chocolate sauce, diced strawberries a red velvet macaron.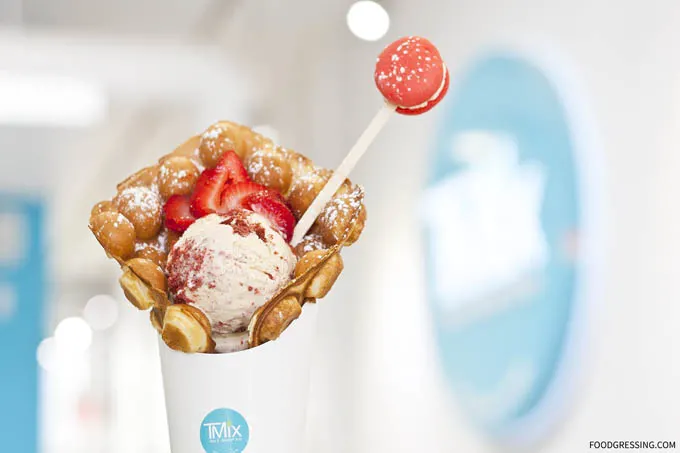 I really enjoyed the presentation of the sundae which was a nice hand-held treat. The macaron on a stick was a nice touch. TMix had recently introduced ice cream into their menu and their housemade red velvet ice cream did not disappoint. It was very sweet but still had a nice, creamy texture. I also enjoyed the cheesecake bits within the ice cream. The bubble waffle also had a nice crispy exterior while being light and fluffy in the middle. The red velvet macaron was good though not amazing. I thought the outer shell could have been crispier.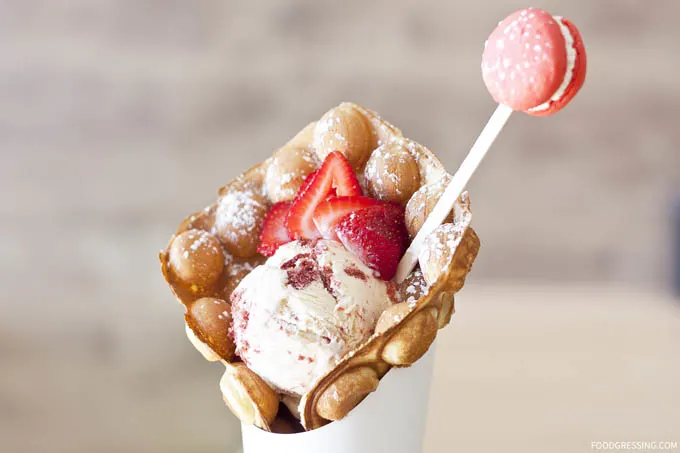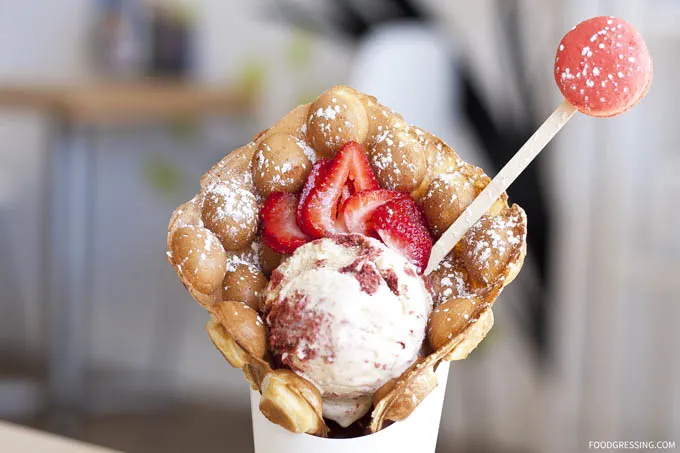 I also tried their new creation, bubble waffle taco with ice cream. Reminiscent of the ice cream taco from Rain or Shine Ice Cream, TMix's version uses a bubble waffle. The two flavours of ice cream I tried with the taco were Earl Grey and Peanut Butter & Brownie. I quite liked the Earl Grey flavour but the Peanut Butter & Brownie was definitely a close second. There was a good balance of peanut butter and chocolate flavours in the latter.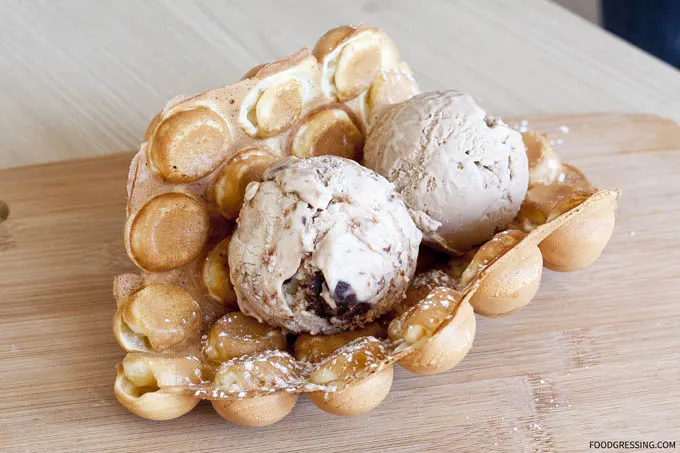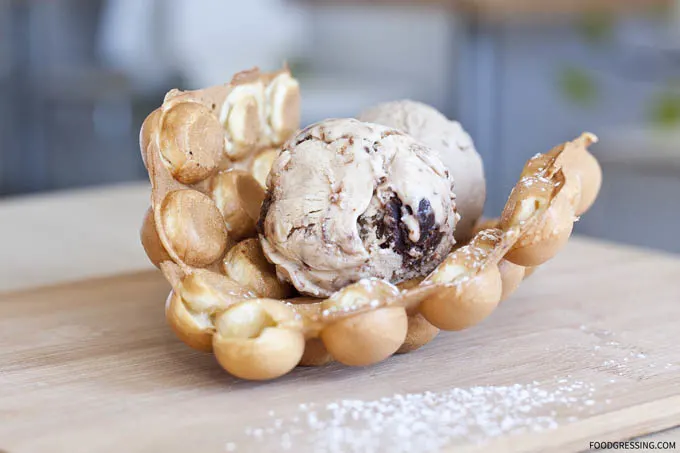 In the end, TMix's sundae came out as both the media and people's choice second place winner in the challenge. But if you want to try their homemade ice cream in a bubble waffle taco, I'd recommend it. It's definitely pretty good. To read my other reviews on TMix, follow the tag Tmix.
Website: http://www.tmixtea.com/