McDonald's Canada has just launched a new limited time only item as part of their "Great Canadian Tastes" menu: McDonald's Fish and Chips. This is a followup to the company's pilot launch of Fish and Chips in Atlantic Canada last summer.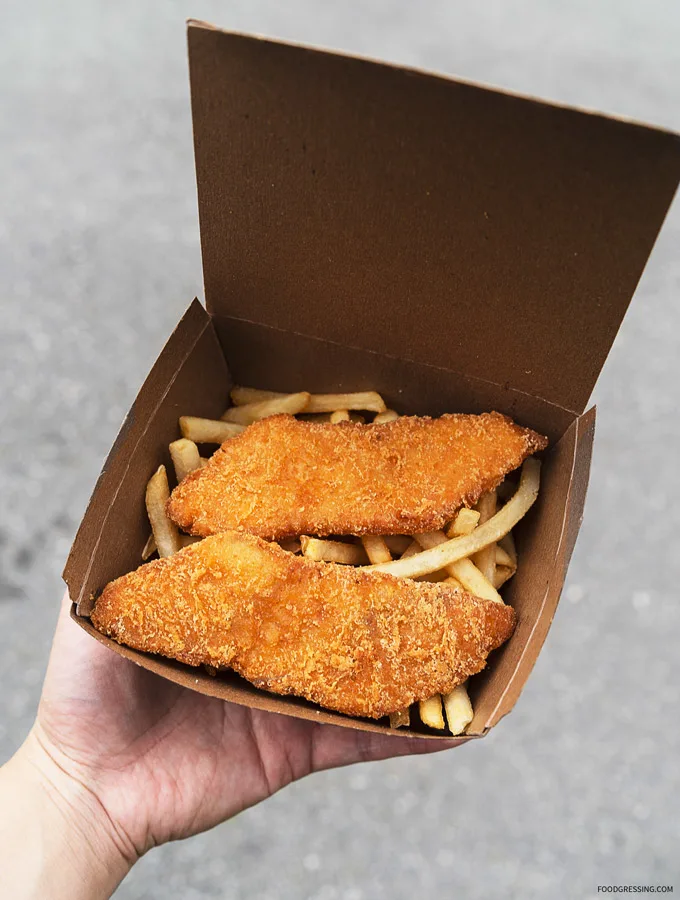 As someone who loves Fish and Chips, I was eager to see how McDonald's version fared. Here are my thoughts.
---
Description
According to the company, the Fish and Chips are made with two pieces of 100% wild-caught Marine Stewardship Council (MSC)-certified sustainable Atlantic Haddock coated with a golden, crunchy batter, and served with their signature fries and tartar dipping sauce.
In this press release, McDonald's notes the MSC certification means the fish in the meal is sustainably caught and traceable to an audited and certified fisher. McDonald's Filet-O-Fish uses Alaska Pollock which is also MSC-certified.
The Haddock are caught and packed in Atlantic Canada, and harvested from Canadian waters off Nova Scotia. The haddock is supplied by High Liner Foods out of Lunenburg, Nova Scotia.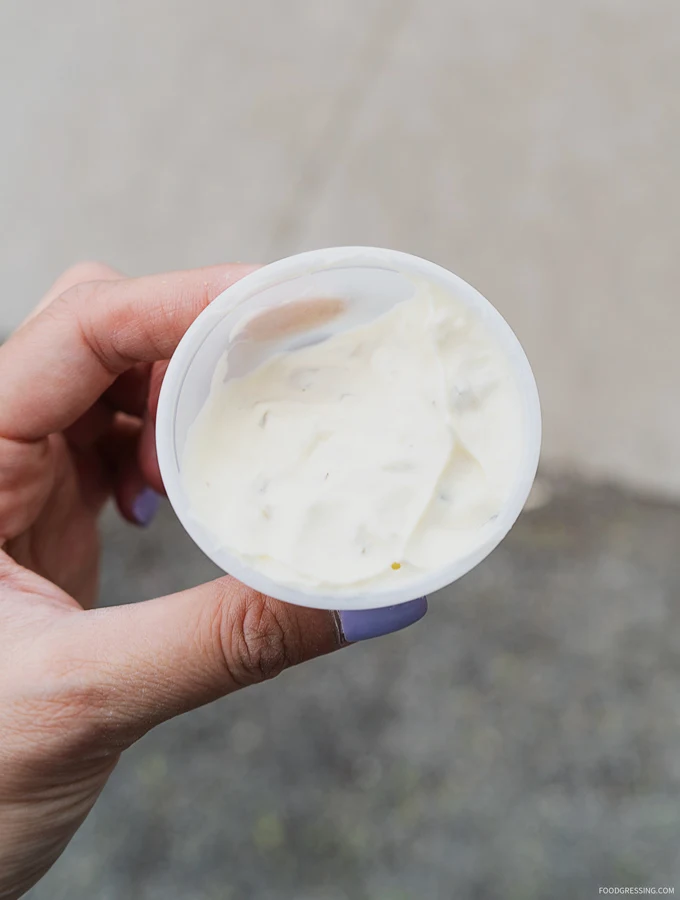 ---
Nutrition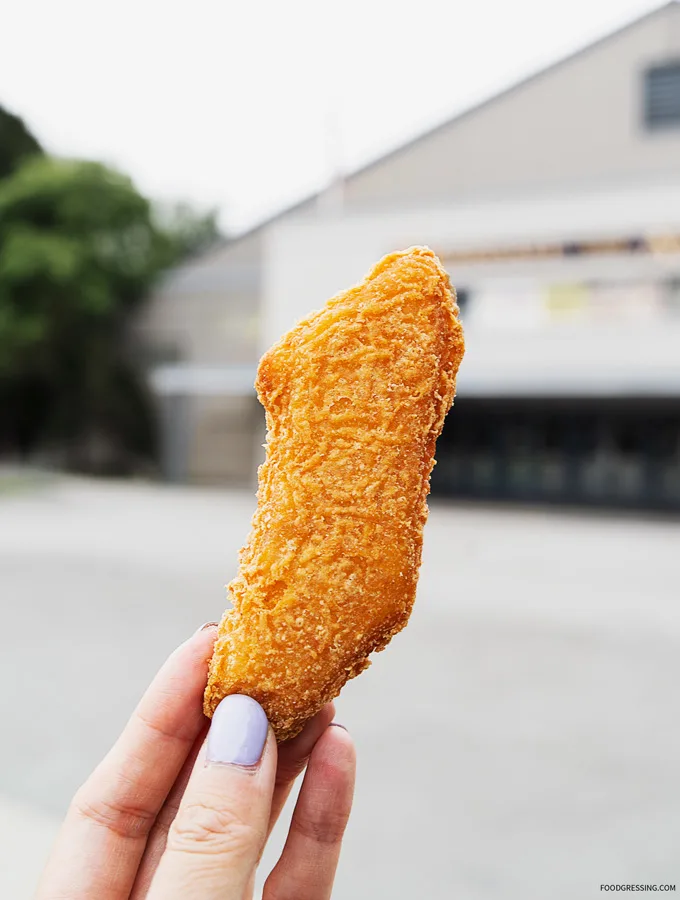 One serving size of McDonald's Fish and Chips is 236 grams and contains 740 calories, 47 grams of fat, 64 grams of carbohydrates, 16 grams of protein and 740 mg of sodium.
The McDonald's Fish and Chips has the same number of calories as a Double Quarter Pounder with Cheese (740 calories) although the latter is 17% greater in serving size (276 vs 236 grams).
---
Price of McDonald's Fish and Chips
The McDonald's Fish and Chips cost $7.19 at the McDonald's at Terminal and Main in Vancouver. Prices may be different depending on location.
---
Taste Test
The fish pieces sat on a bed of McDonald's fries and at first glance they resembled chicken tenders but larger. From a logistics perspective, the shape of the fish makes it easy to be finger foods – that is, you can eat it on the go without issue.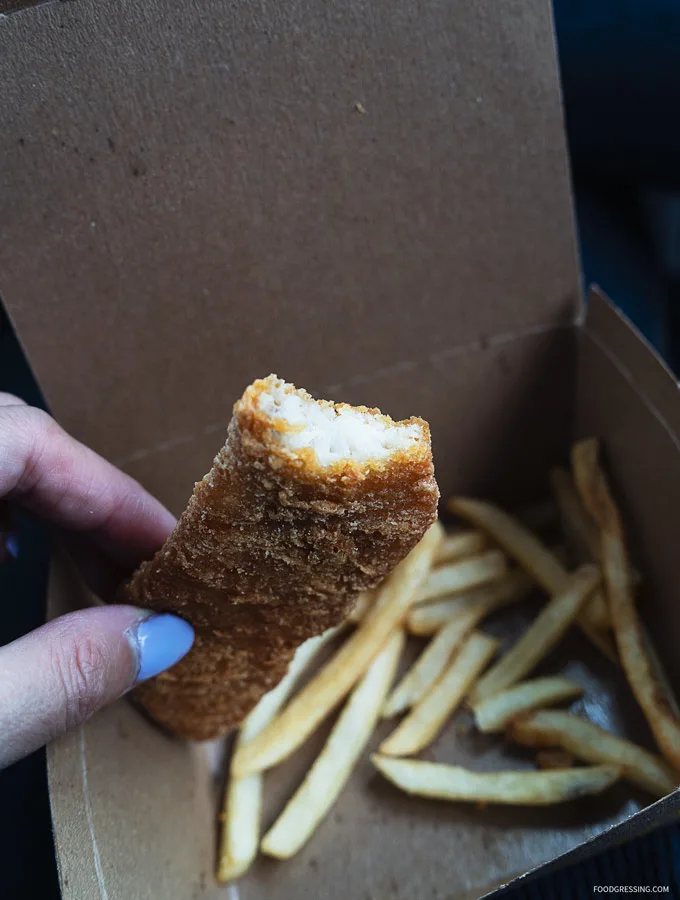 The fish pieces were decently hot and golden in colour. They weren't oily at all which was a good thing considering that the fries were underneath them and could have absorbed the oil.
I thought the fish was tasty overall for a McDonald's product. The outside was nicely crispy while the inside was pretty flaky. The fish didn't have much of a taste of the sea (ie, not that much flavour) although I feel this is not unexpected with with fast food products.
With regards to sauces, you get the option of either 1 tartar sauce or none. No surprises with the sauce as it's the same sauce you get in the Filet-O-Fish. My only gripe is that they give the option of ordering more sauce. One just wasn't enough for me. I'm thinking at least 3 portions of tartar sauce for 2 pieces of fish.
If McDonald's does decide to keep the Fish and Chips on the menu, I'd like to see options to add more fish fillets and more tartar sauce.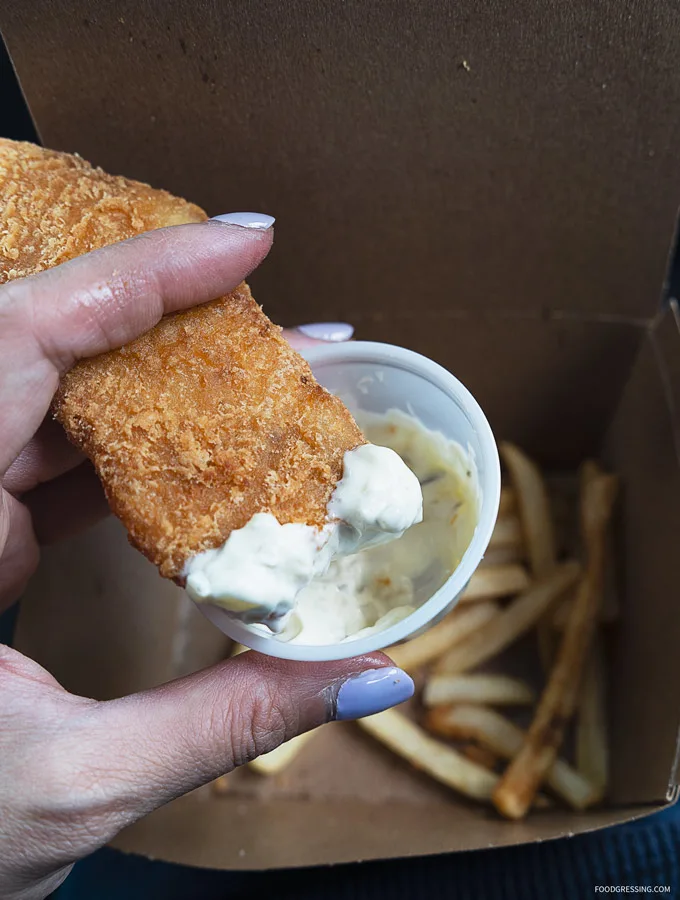 ---
Value
At $7.19, I think the McDonald's Fish and Chips are somewhat fairly priced for what you get. A Filet-O-Fish is $5.19 while a Double Filet-O-Fish is $6.59.
Would I order it instead of a classic Filet sandwich? Yes, because I personally don't like to eat burger buns and would rather eat fries.
---
Fun Facts
McDonald's Fish and Chips are expected to be around until June 17. During this time, they expect to use around 260,000 pounds of Atlantic Haddock.
---
Overall Impression
I would rate the McDonald's Fish and Chips a 3.5/5 and would be interested in having it again.