In celebration of National Rosé Day, Ancora Waterfront Dining and Patio will be hosting dual Paella and Rosé Parties on the open-air patios at both its False Creek and Ambleside locations on Saturday, June 8 from 2 to 4 p.m.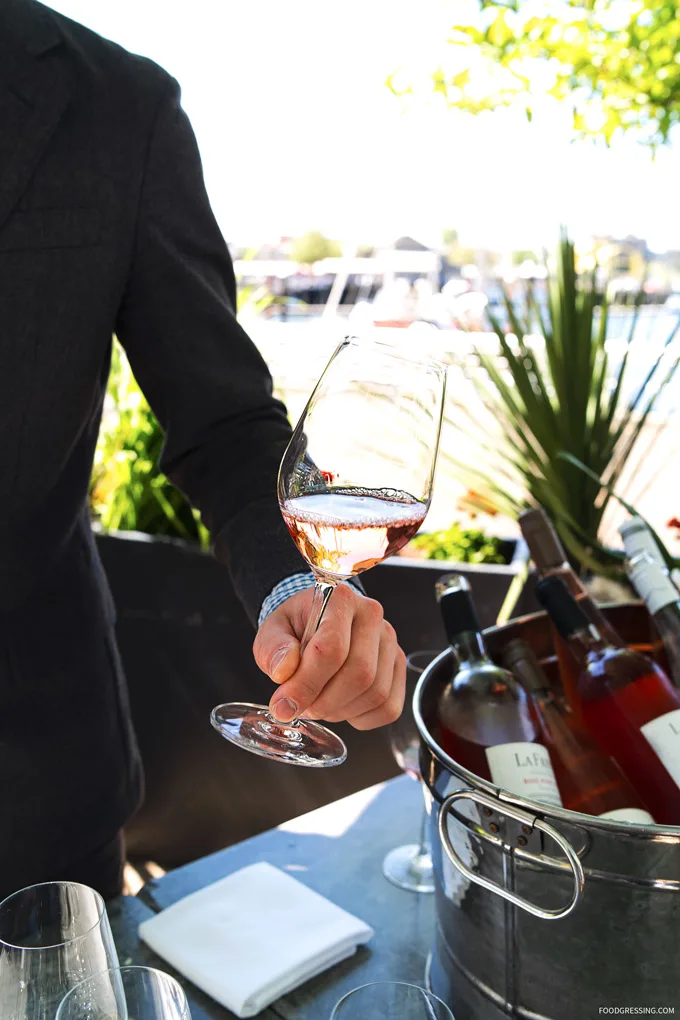 The simultaneous reception-style events will feature six notable rosés hailing from BC.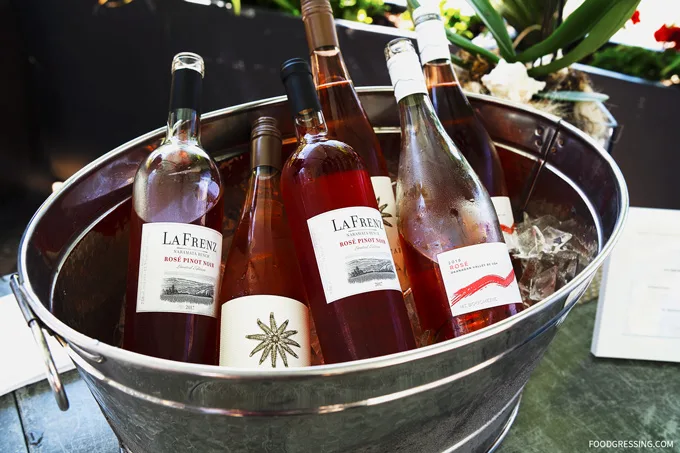 There will also be a selection of Mediterranean-inspired tapas such as Boquerones (white anchovy on toast), Castelvetrano Olives and an exclusive taste of Cinco Jotas Jamón Ibérico.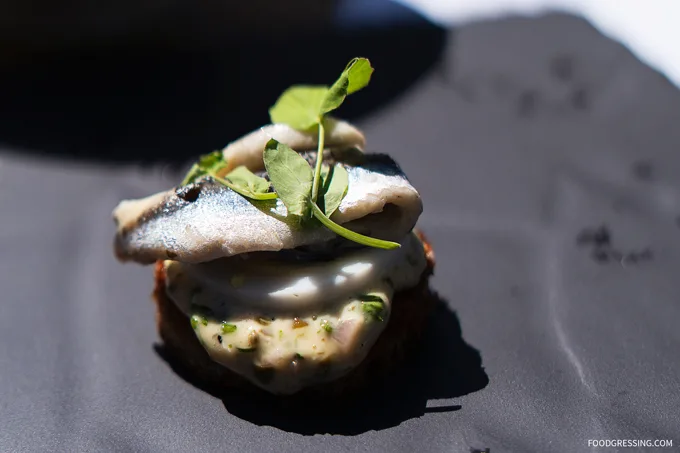 Procured from Spanish provider Cinco Jotas, the top-grade jamón is made from 100% purebred "black hoof" Iberian pigs that enjoy more grazing space and are fed from acorn-rich dehasas (meadows) for two seasons.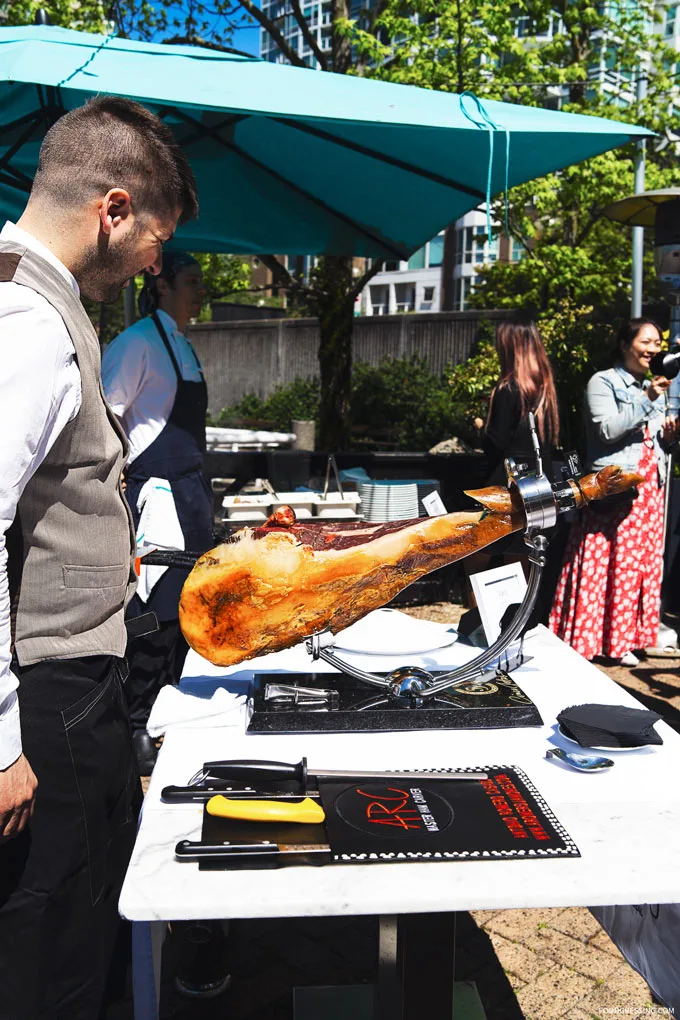 This is a unique opportunity for guests to taste the highest grade of jamón in Spain, and therefore the world. Ancora is proud to be the only restaurant in Canada to feature this prized authentic ham fashioned from pure ibérico-breed pigs, which gives it a much more pronounced acorn flavour as well as texture and aroma.
During the events, Chef Ricardo Valverde and his team will be interacting with guests on the patios while cooking up Ancora's signature Peruvian-style Paella (local crab, prawns, scallops and clams, as well as the unique addition of chimichurri and Huancaina aioli) for all to enjoy as the main course.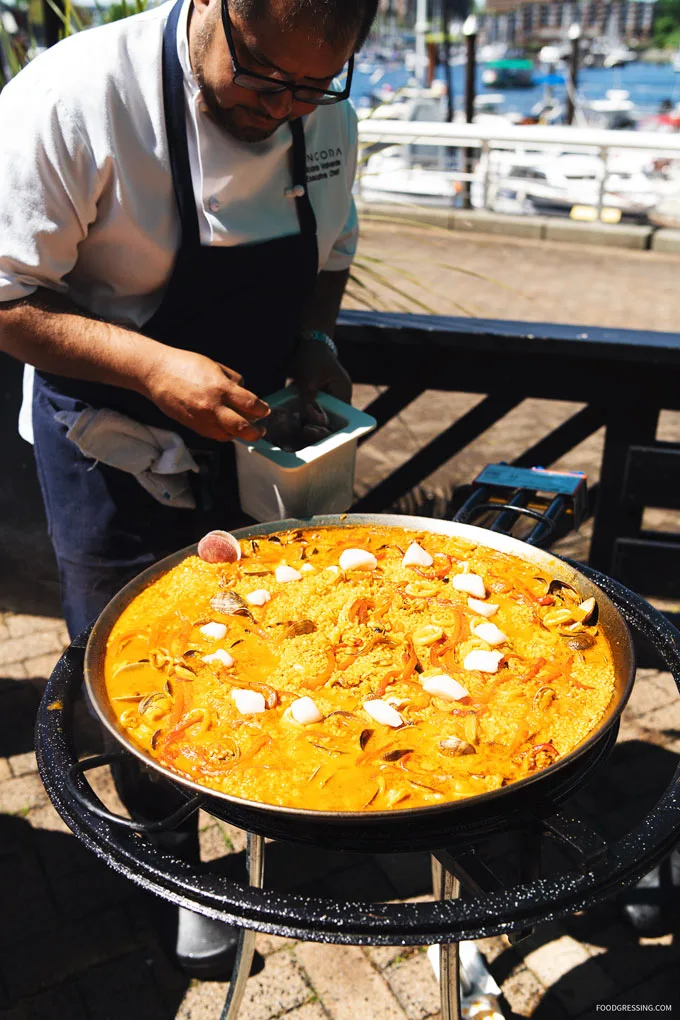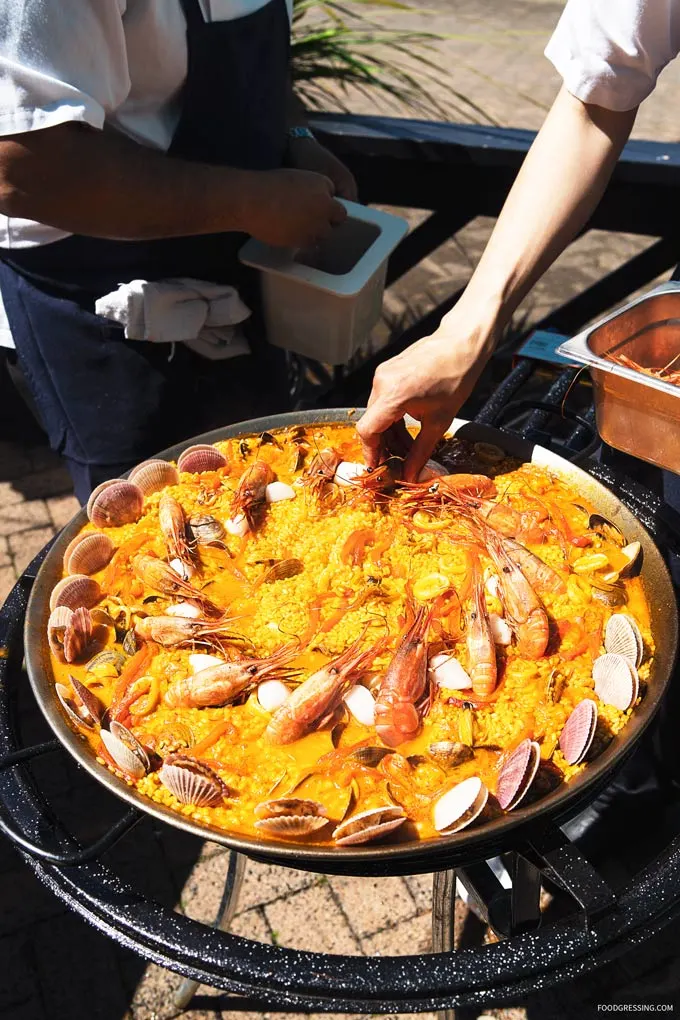 ---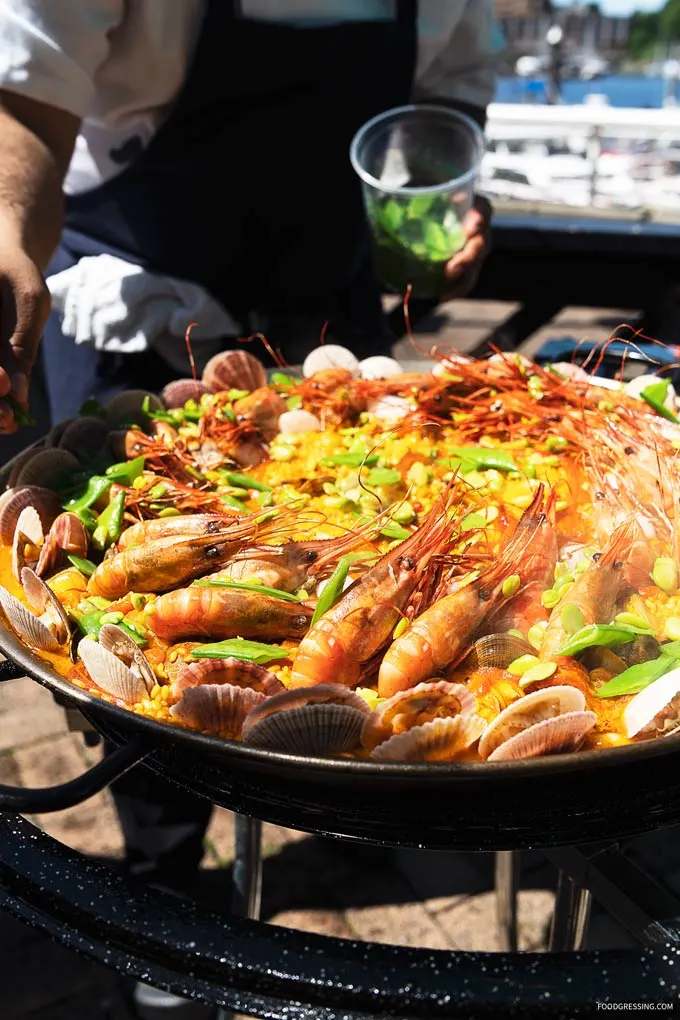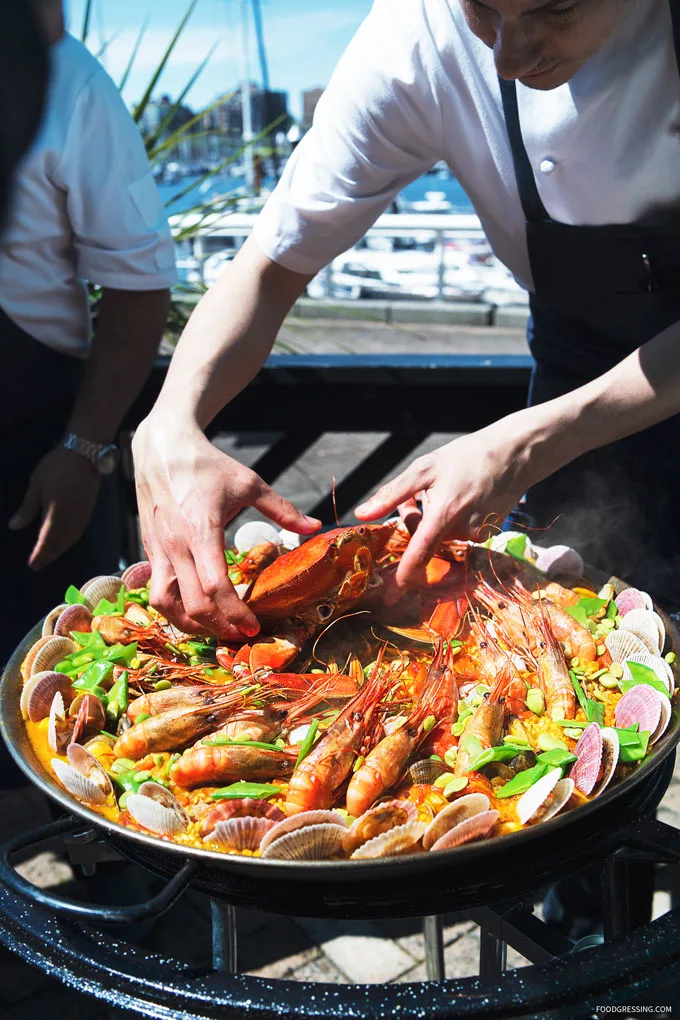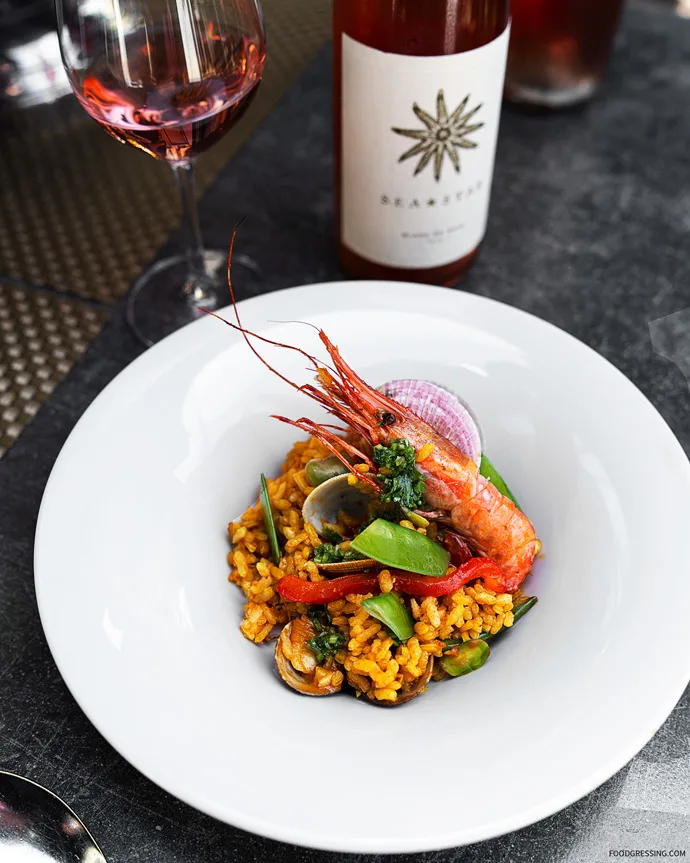 ---
PAELLA AND ROSÉ PATIO PARTY MENU
Tapas
Boquerones
Castelvetrano Olives
Cinco Jotas Jamón Ibérico
Peruvian-style Paella
Local Crab, Prawns, Scallops and Clams Served with Chimichurri and Huancaina Aioli
Wines
Sea Star Blanc de Noir Rose 2018, Pender Island, BC
La Frenz Pinot Noir Rose 2017, Naramata Bench, Okanagan Valley, BC
Mt. Boucherie Rose 2018, Okanagan Valley, BC
Boutinot, Pasquiers Grenache Cinsault Rosé, Pays d'Oc. 2018, France
Quinta da Calçada Lago Cerqueira Rosé (Vinho Verde) 2017, Portugal
Rocca di Montegrossi Rosato 2018, Tuscany, Italy
---
TICKETS
A limited number of tickets for Ancora's Paella and Rosé Patio Parties taking place at both their False Creek and Ambleside locations are available for $49 plus tax and gratuity and may be purchased online at ancoradining.com/product-page/paella-and-rosé-patio-party.
---
Ancora Ambleside — 1351 Bellevue Avenue, West Vancouver BC V7T 2P9 | 604-926-0287
Hours: Lunch noon to 2:30 p.m. Wednesday to Sunday | Cocktail Hour 4:30 to 5:30 p.m. Sunday to Friday | Dinner 5 p.m. to close daily
Ancora False Creek — 1600 Howe Street, Vancouver, BC V6Z 2L9 | 604-681-1164
Hours: Lunch noon to 2:30 p.m. Sunday to Friday | Cocktail Hour 4:30 to 5:30 p.m. Sunday to Friday | Dinner 5 p.m. to close daily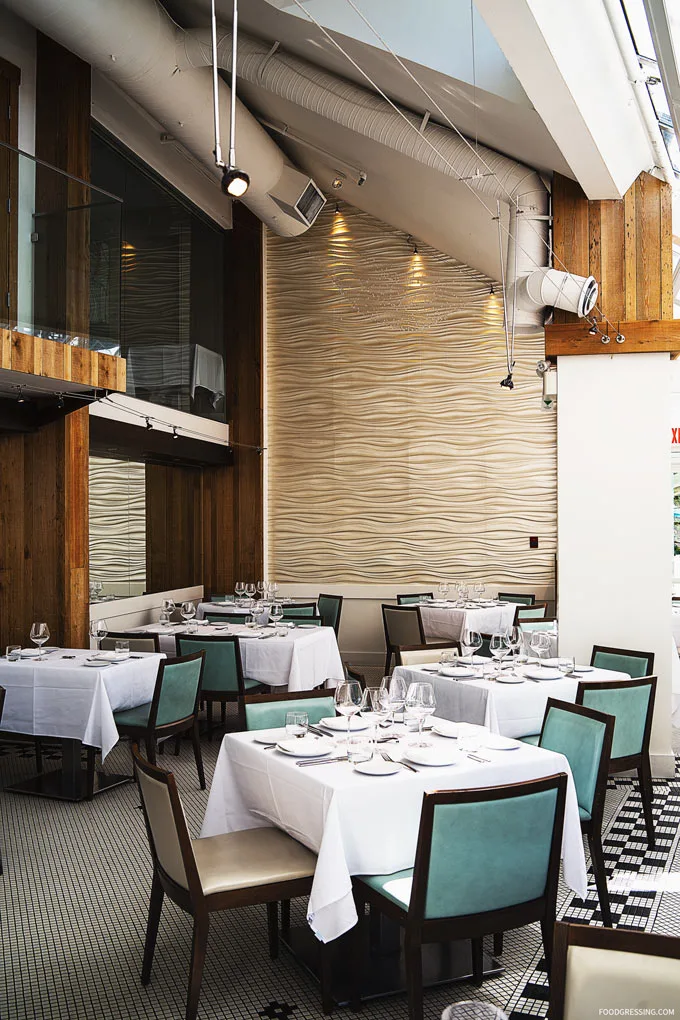 Disclosure: I attended a media preview.