Because the night is dark and full of terrors, a good way to comfort yourself is with a box of special edition Game of Thrones Oreos. Plus if you're watching Sunday's series finale, you'll need a snack in hand in order to get through what is likely to be *the* most emotional episode ever.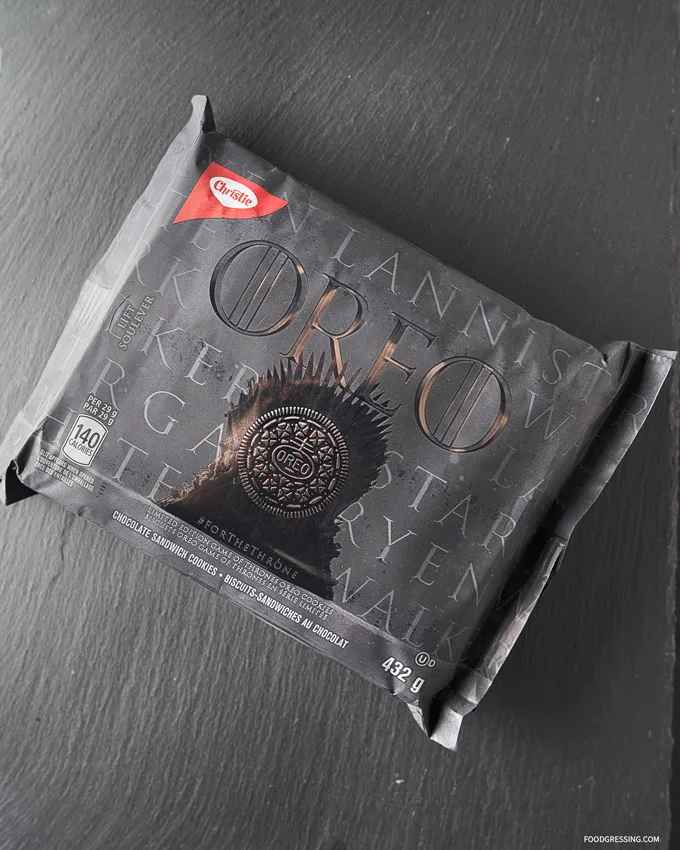 House Sigils
The Game of Thrones Oreos are the classic flavour consisting of two chocolate wafers with a sweet crème filling. The cookies come in one of 4 special embossments which represent the Game of Thrones House sigils. For House Stark, there is The Direwolf; House Lannister represented by The Lion; House Targaryen has The Three-Headed Dragon; and the White Walkers have the Night King.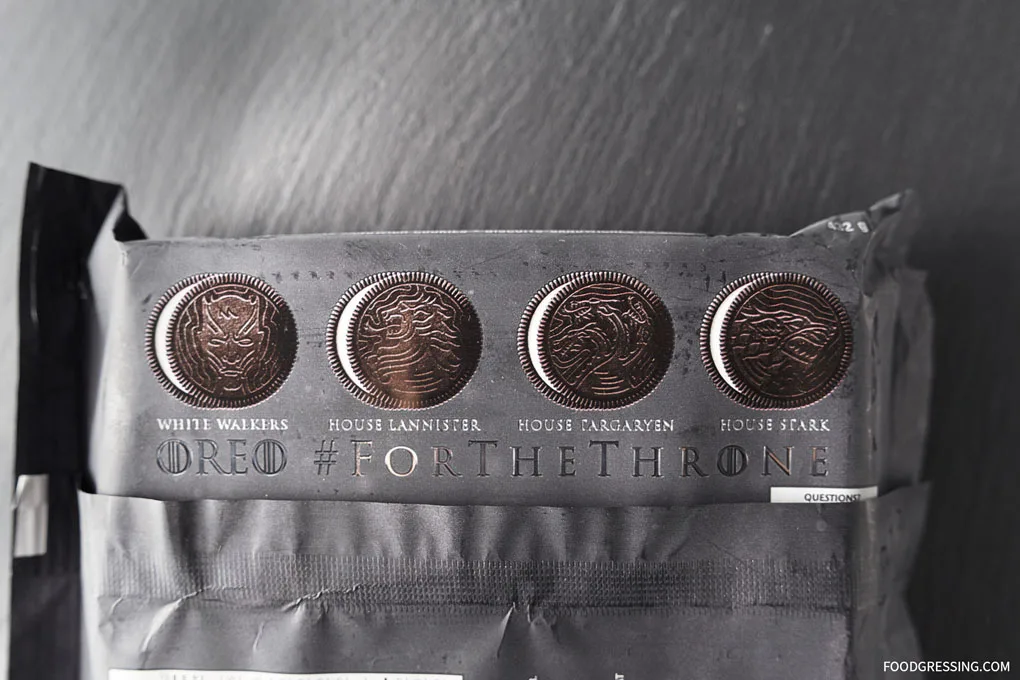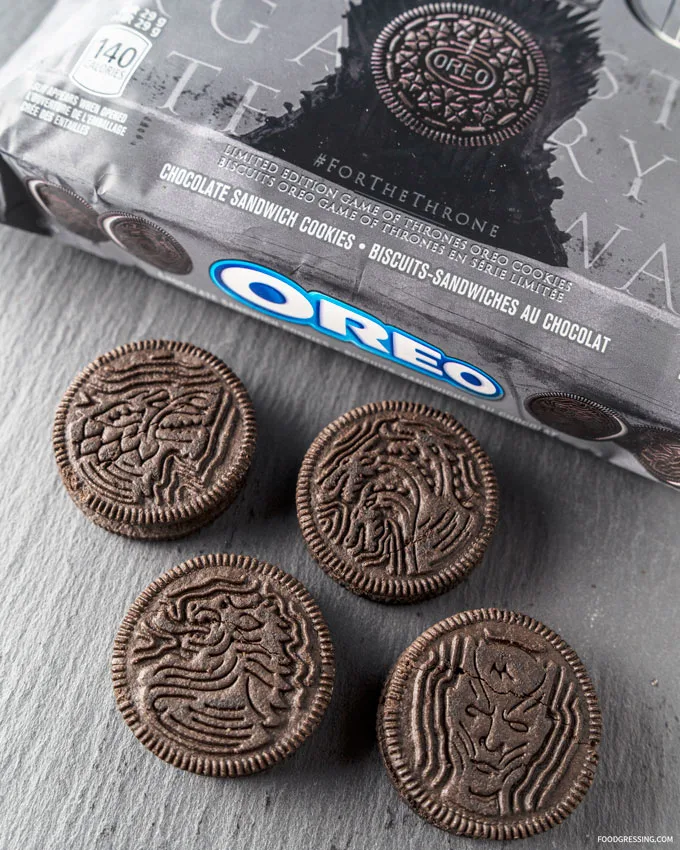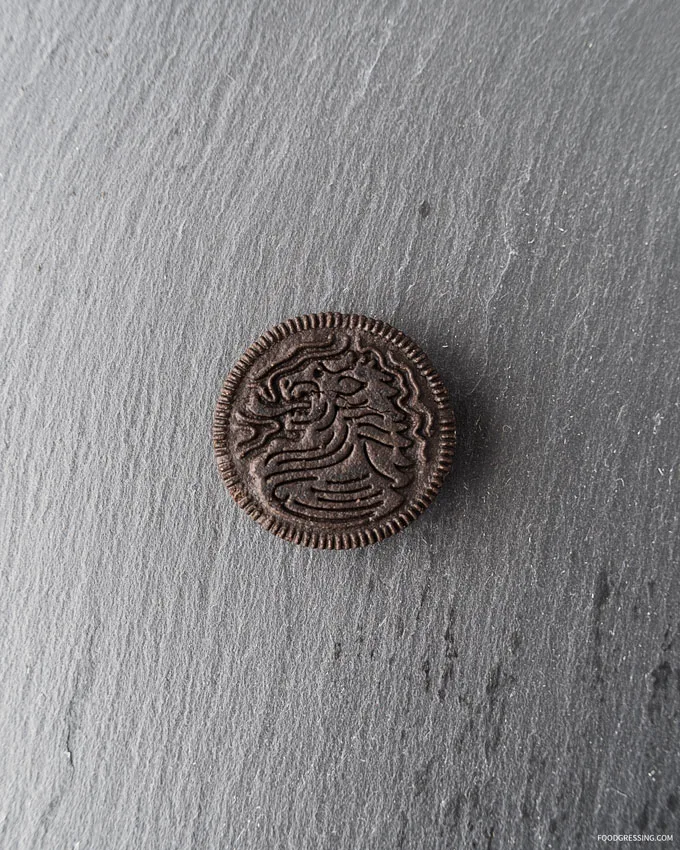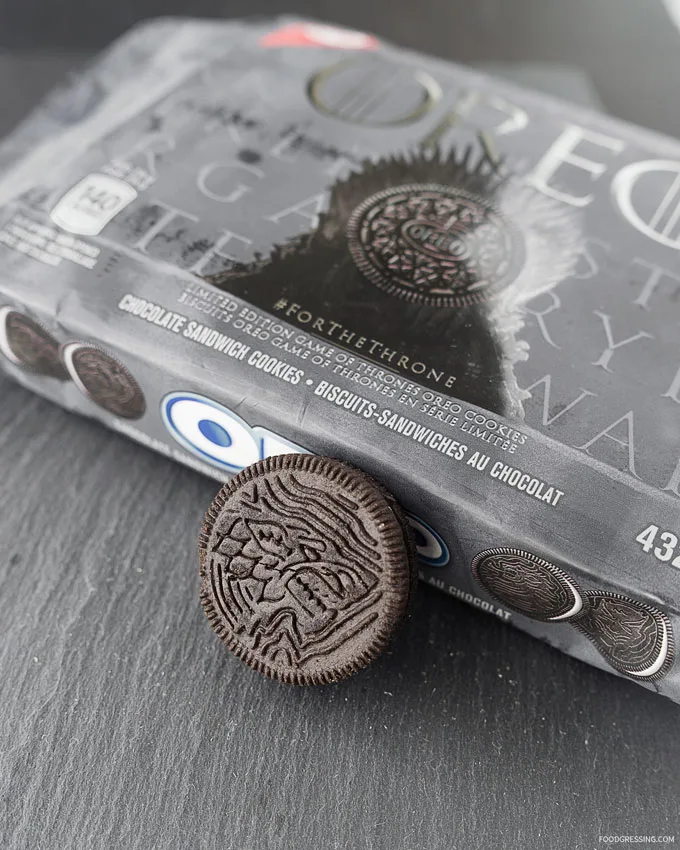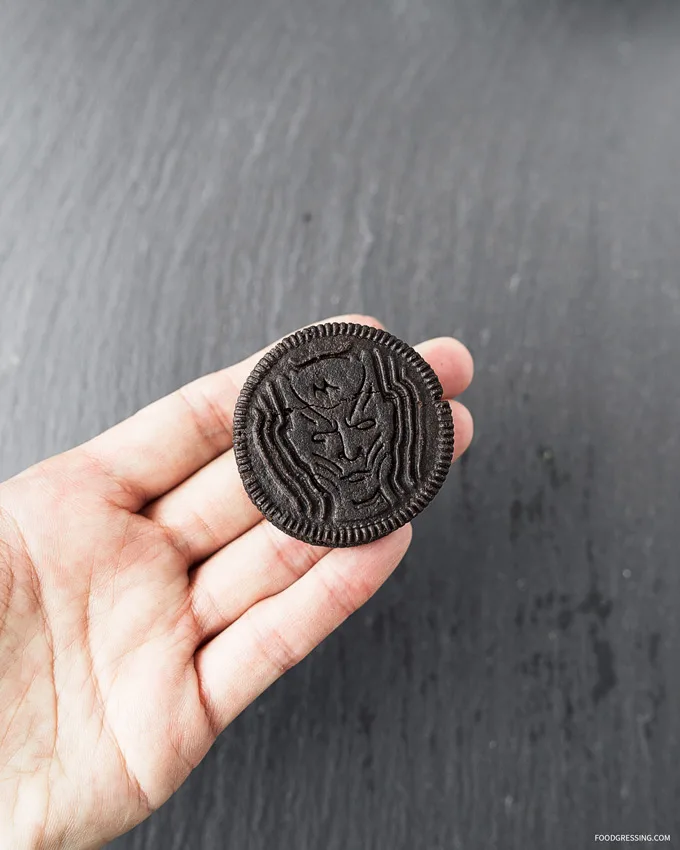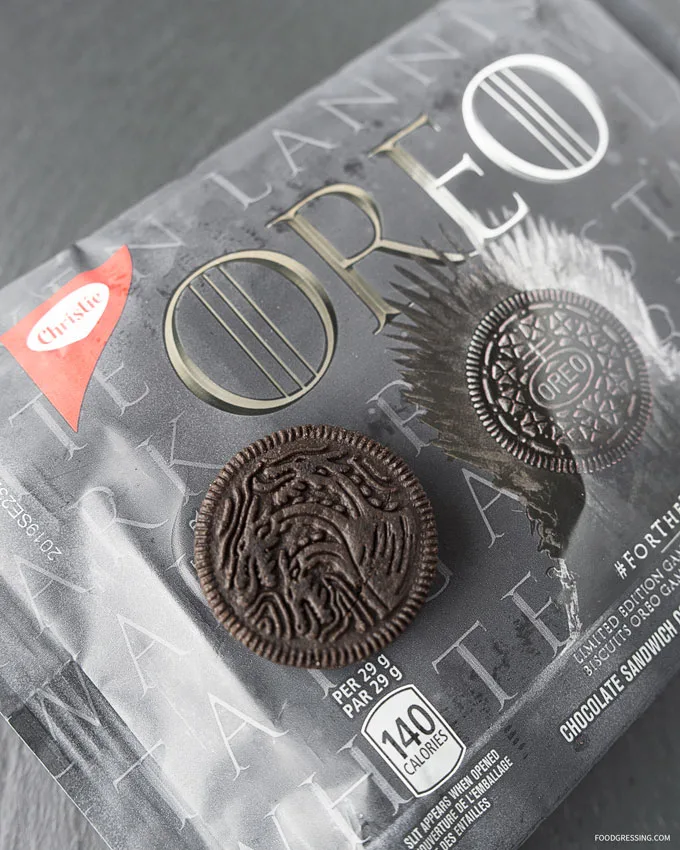 I like the packaging which features an Oreo sitting on the Iron Throne.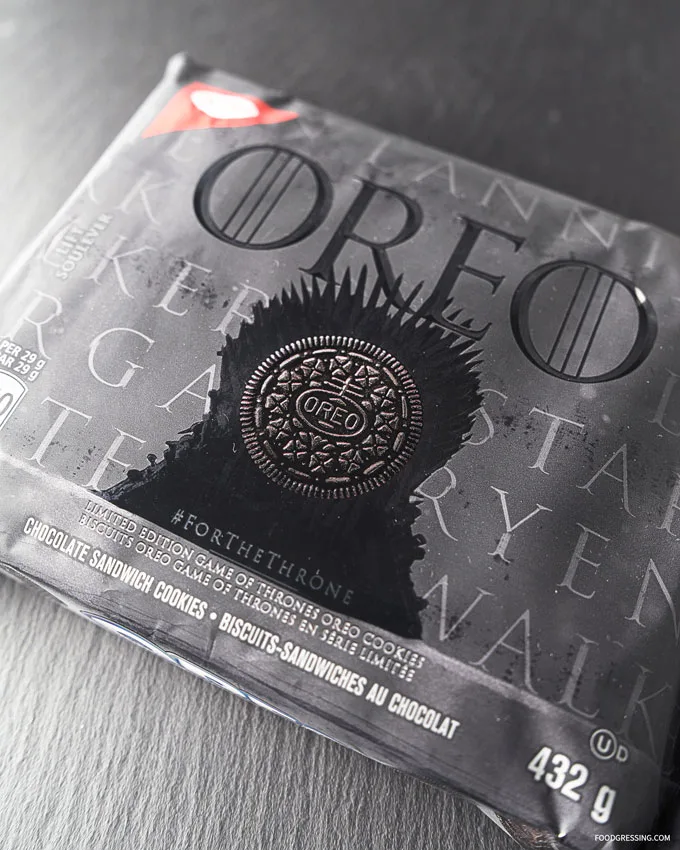 Oreo on the Iron Throne
The cookies were fun to have for the novelty factor but only 2/3 of the cookies had Game of Thrones embossments! 1/3 of my package had just regular Oreo cookies with no special design.
Where can you buy Game of Thrones Oreo Cookies in Canada?
According to the official Oreo Twitter account, the Game of Thrones can be found in Sobeys, Loblaw's, Save on Foods, Federated Co-op, Metro, Buy Low West, Longo's, London Drugs, and Rexall. I bought mine via Amazon.ca for $4.99.