Part grocery and part restaurant, Harvest Community Foods in Strathcona offers sustainable fare that is equally delicious and health-conscious to the local community. As a grocery, Harvest Community Foods carries locally sourced produce, small-batch artisan products and a Community-Supported Agriculture (CSA) program. The restaurant portion features signature noodle soups, made with a variety of fresh veggies and meats in rich homemade broth. Here's a look my recent experience at Harvest Community Foods.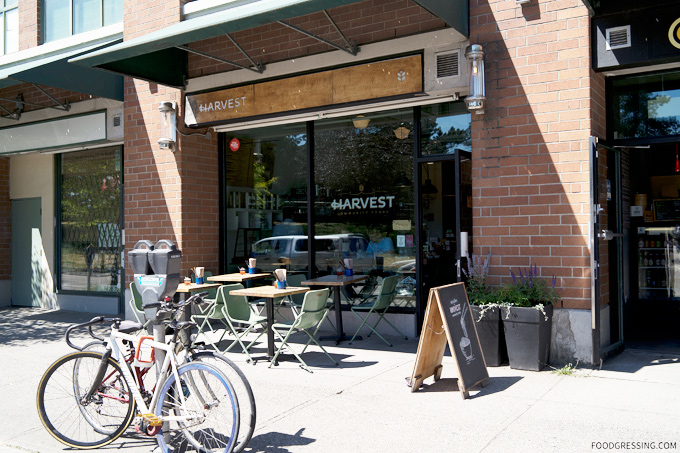 Disclosure: I visited Harvest Community Foods as media where food and drinks were complimentary. Opinions are my own.
Chef-Owned
The story behind Harvest is quite fascinating: it all started when a public vote was held to determine the use of the space they currently occupy. Voters decided on a local grocery store that supported locally sourced products and in-season produce. Harvest is chef-owned by Andrea Carlson who is also owner of Burdock & Co in Mount Pleasant.
Rustic and Contemporary
The grocery and restaurant's design features rustic and contemporary elements. You'll find the grocery portion near the back of the store along with dining tables and counter seating by the front window. Patrons might also choose to dine on Harvest's charming patio which faces Union Street.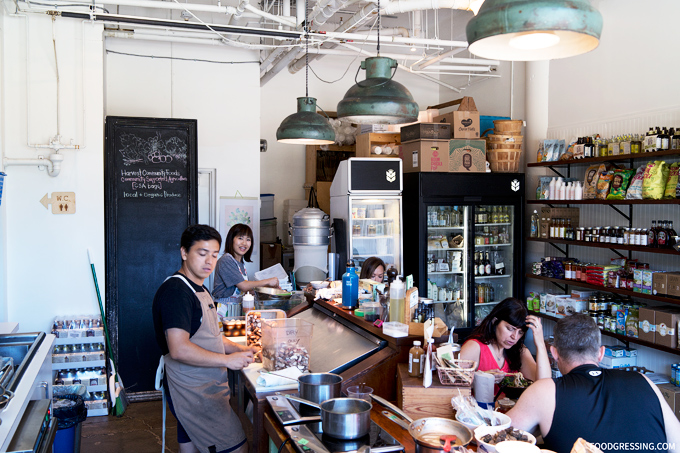 CSA Program
Harvest's Community-Supported Agriculture (CSA) bags offer a cornucopia of in-season fruits and vegetables from local farms. Harvest's CSA bags are replenished bi-weekly based on seasonality, all packed into recyclable bags and pre-portioned to serve two. Single bags are available for purchase ($33), though foodies are encouraged to sign up for multiple-weeks or seasonal delivery to benefit from an evolving parade of goods. You can sign up for Harvest's newsletter to place your order and view recipes that incorporate ingredients from each bag.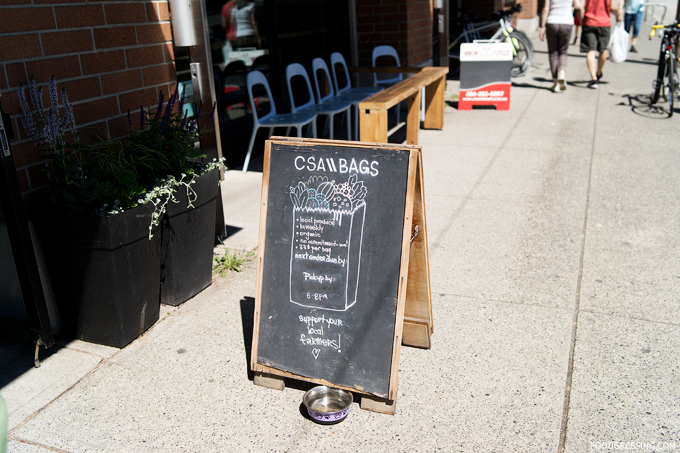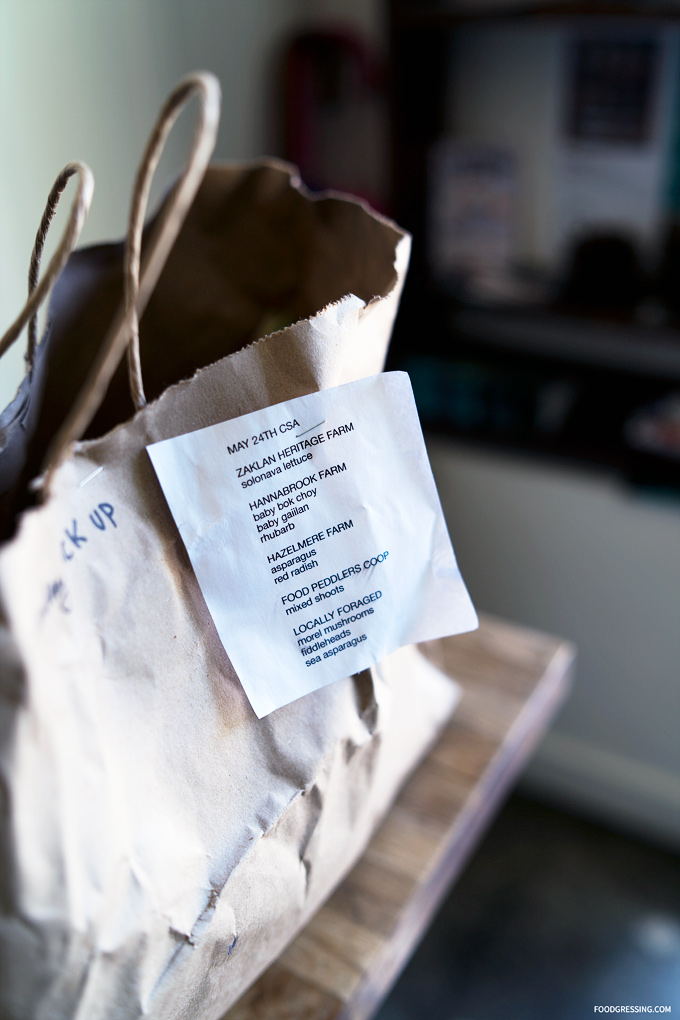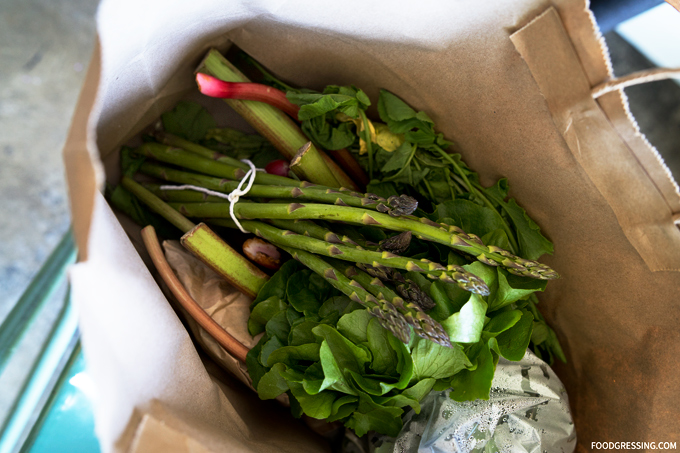 Harvest Noodle Soups
Harvest's menu rotates often based on seasonality and is equally suited to vegans and lovers of sustainable meat. The current menu highlights include ramen with pork shoulder, candied bacon, egg and radish; vegan udon with shiso, greens, tofu and shiitake; and vegetarian ramen with squash and miso broth, nori, scallions and sesame. Bowls are priced around $13 – $15. Add-ons like nori, egg, bacon and more are available. A daily feature noodle bowl is also available.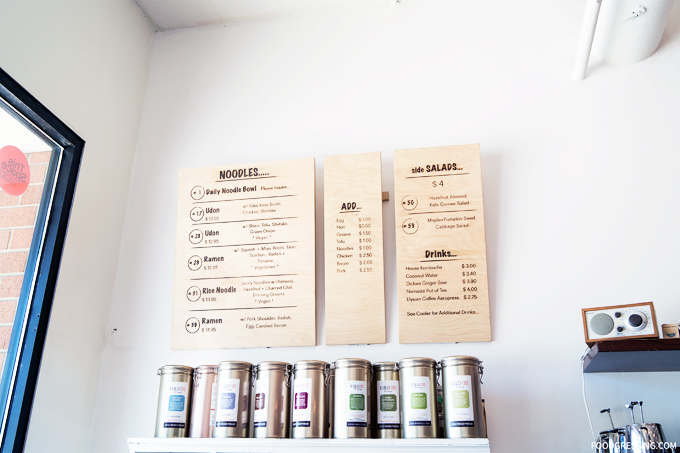 I tried the daily feature which was a vegan Soba Noodle Salad ($15) with smoked tofu, mixed vegetables, pickled mushroom with sesame soy ginger dressing. I loved the bold flavours and the fresh, crisp vegetables. I enjoyed the nutty flavour and dense texture of the soba noodles.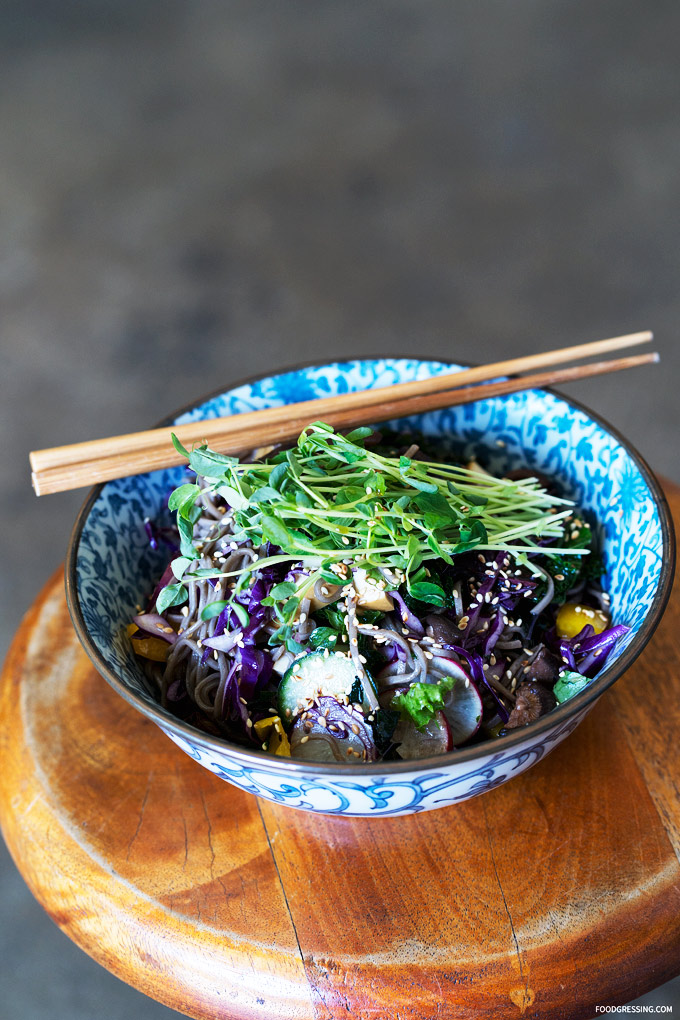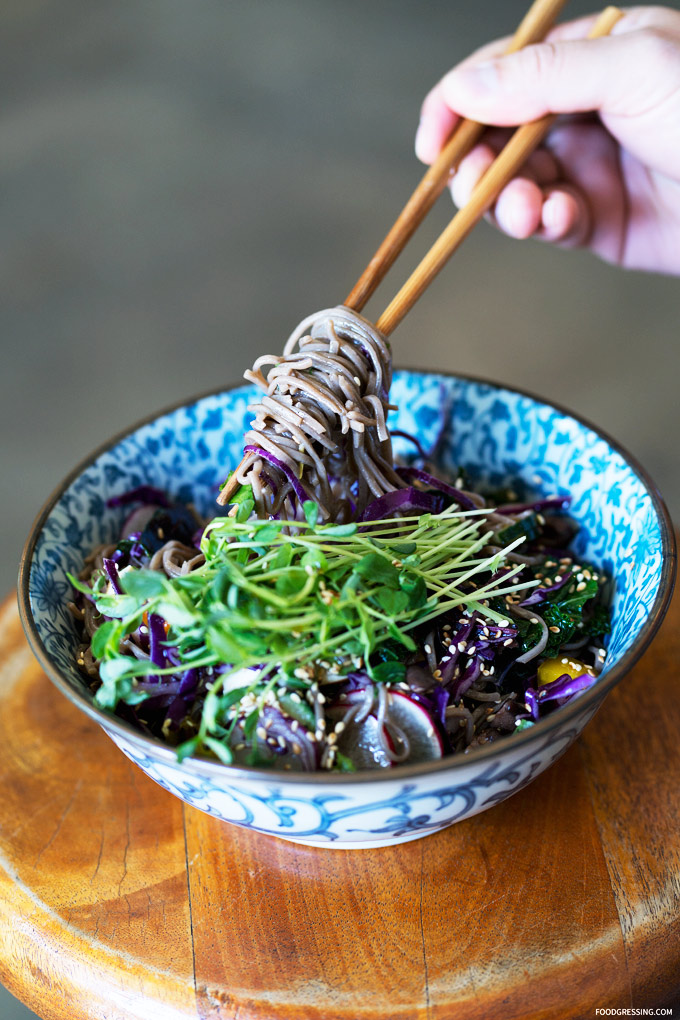 I also tried the ramen with pork shoulder, candied bacon, egg, and radish ($15). The noodles were bouncy; the bacon added some sweet and smoky flavours; and I enjoyed the ramen egg with the runny yolk.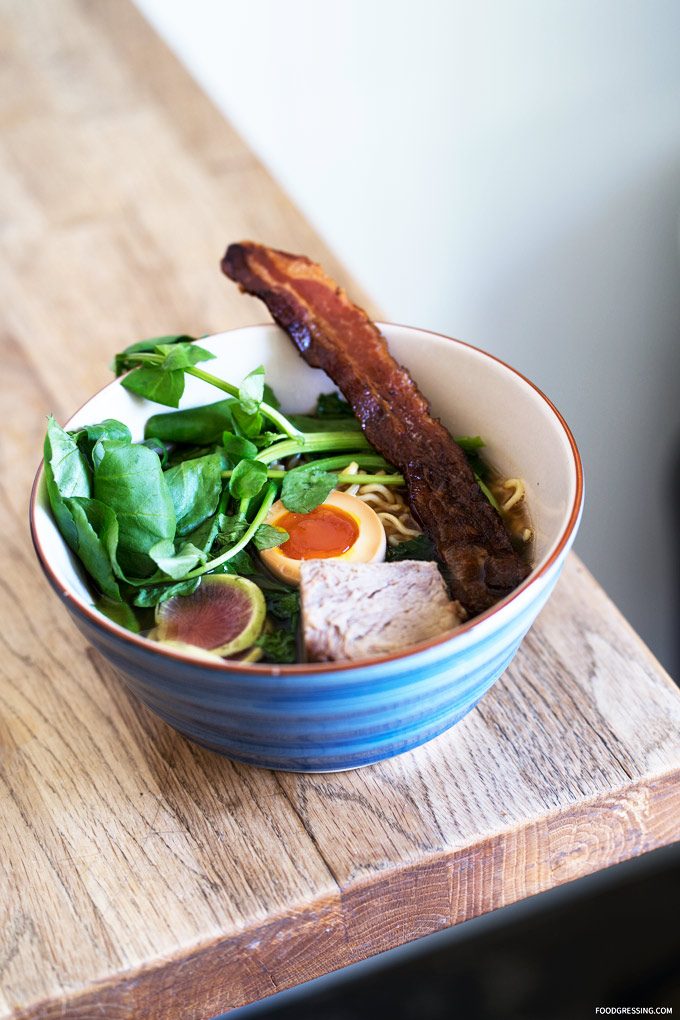 Located at 243 Union Street, Harvest Community Foods is open seven days a week, Monday to Friday from 11am to 8pm, and Saturday and Sunday from 11am to 7pm. For more information, please visit Harvestunion.ca.
Harvest Community Foods
Address: 243 Union Street, Vancouver, BC
Website: www.harvestunion.ca‎