Gyu-Kaku Japanese BBQ has been my go-to place for a Japanese Yakiniku dining experience where you grill bite-size meat and vegetables over a flaming charcoal grill. In Vancouver, they have three locations (Downtown, West Brodaway and Richmond) but they actually have over 700 world wide including Japan, US, Hong Kong, Indonesia etc.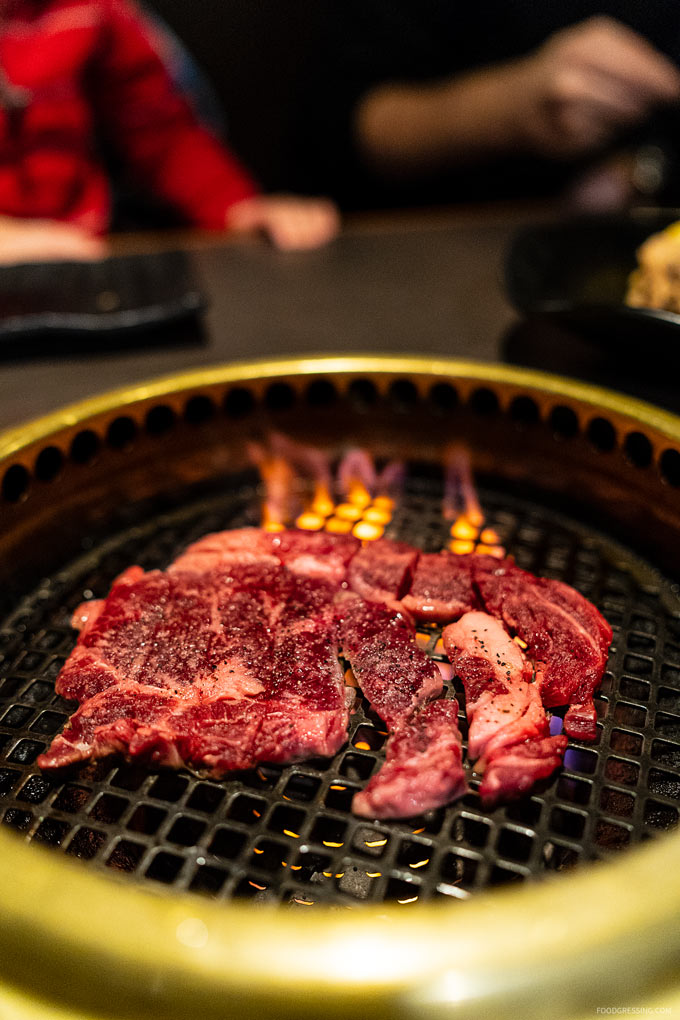 I had some friends in town from Europe this holiday season and we decided to go to Gyu-Kaku on Boxing Day. While the restaurant does take reservations over OpenTable, all the spots were taken and we decided to just do a walk-in and wait in line.
The location in Downtown Vancouver is nicely spacious but the lighting is generally quite dim. I like the West Broadway location which has more natural lighting.
We waited for 40 minutes and it was Happy Hour by the time we got a booth. All combos are 20% off during Happy Hour and we went with the Samurai combo for 4 people.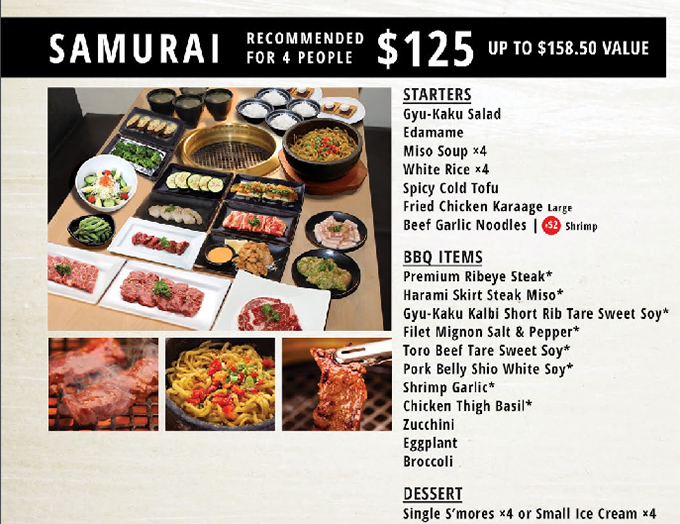 Starters
The starters included Gyu-Kaku Salad, Edamame, Miso Soup, White Rice, Spicy Cold Tofu, Fried Chicken Karaage, and Beef Garlic Noodles.
One favourite was the Spicy Cold Tofu featuring soft tofu topped with kimchi and spicy, crunchy garlic sauce. The flavour was very good and had a nice spicy kick. The garlic chips added texture to the dish.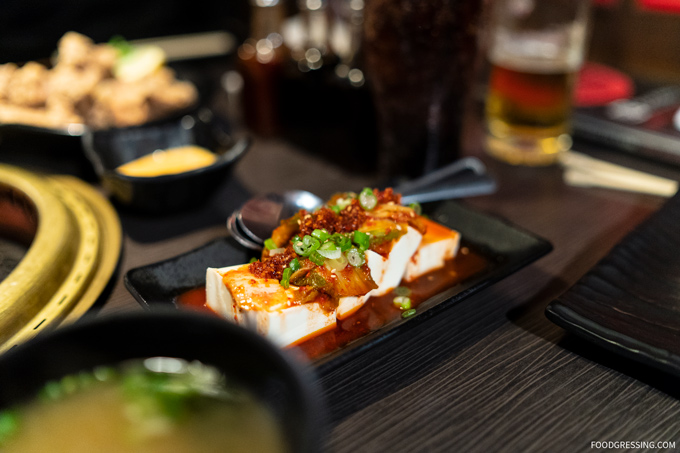 The Fried Chicken Karaage was also very good being crispy on the outside and tender on the inside.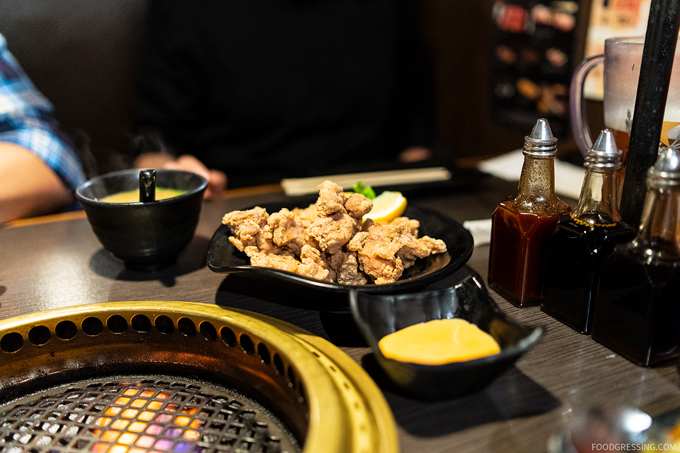 All the other starters were reasonable.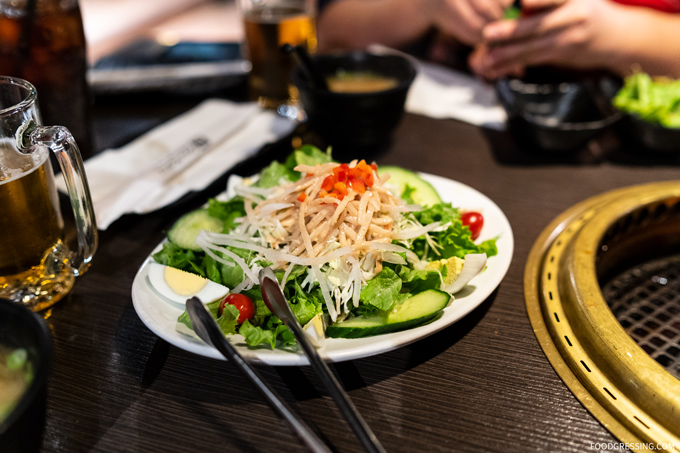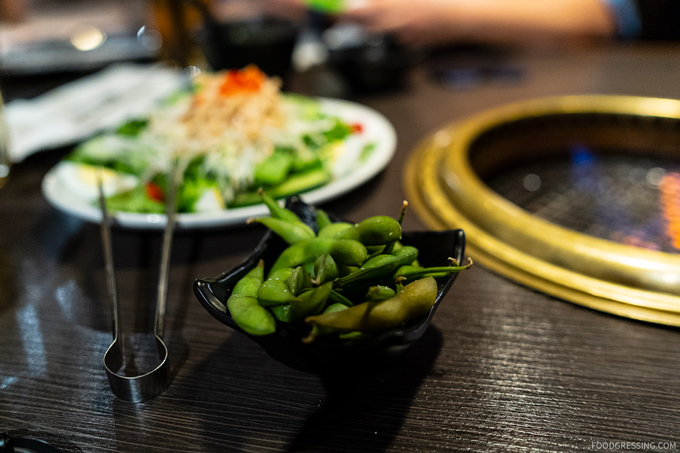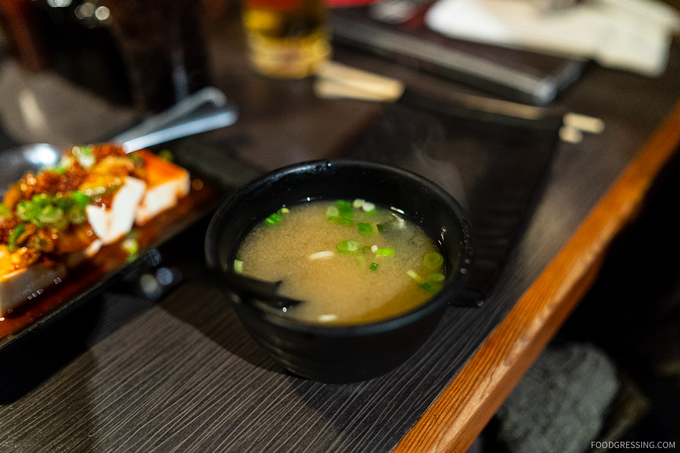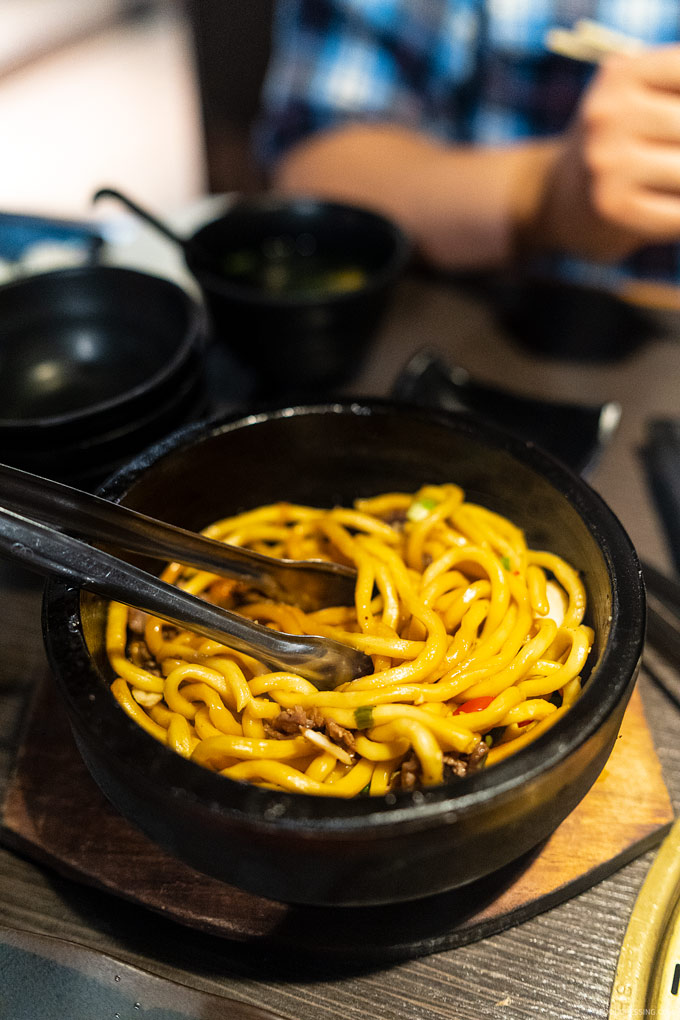 BBQ Items
BBQ items included Premium Ribeye Steak, Harami Skirt Steak (Miso), Gyu-Kaku Kalbi Short Rib (Sweet Soy), Filet Mignon (Salt & Pepper), Toro Beef (Sweet Soy), Pork Belly (Shio White Soy), Shrimp (Garlic), Chicken Thigh (Basil), Zucchini, Eggplant and Broccoli.
The portions, quality and seasoning of the BBQ items were good.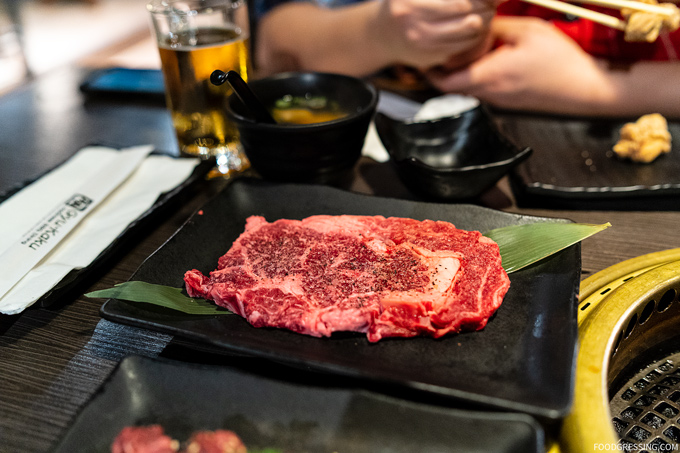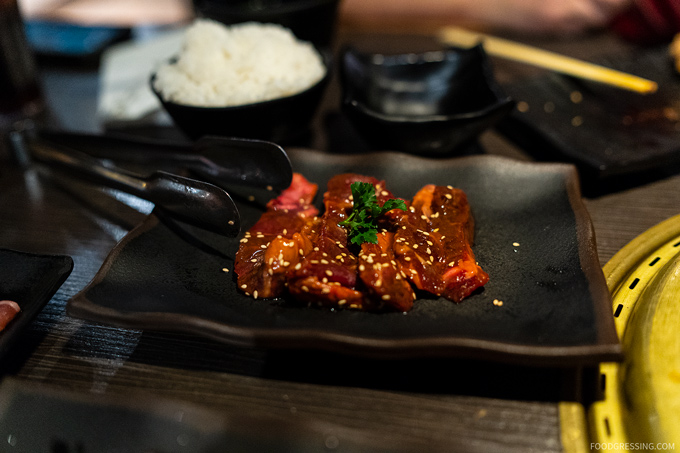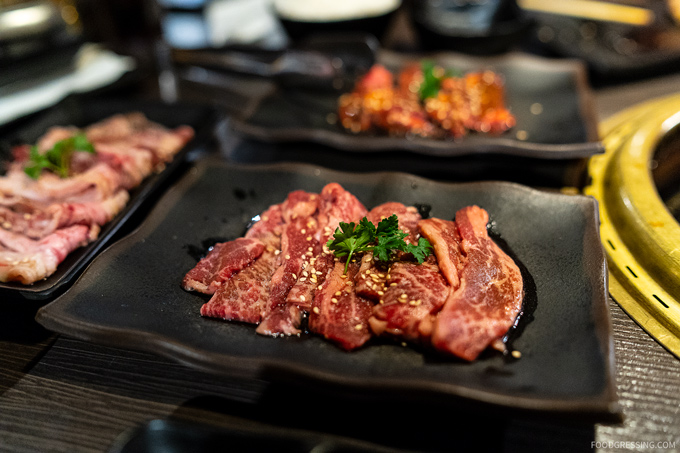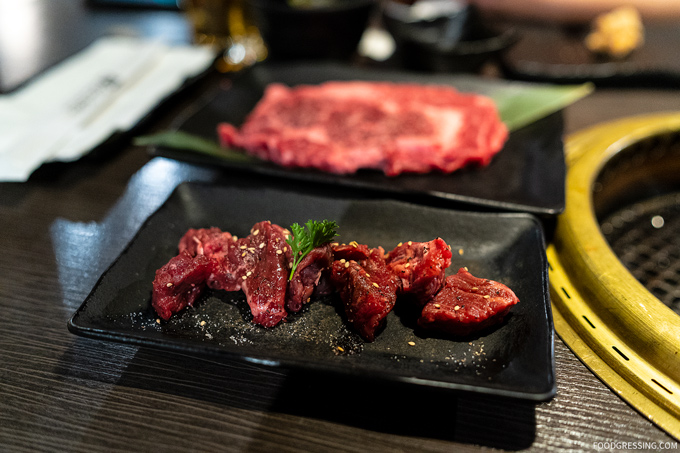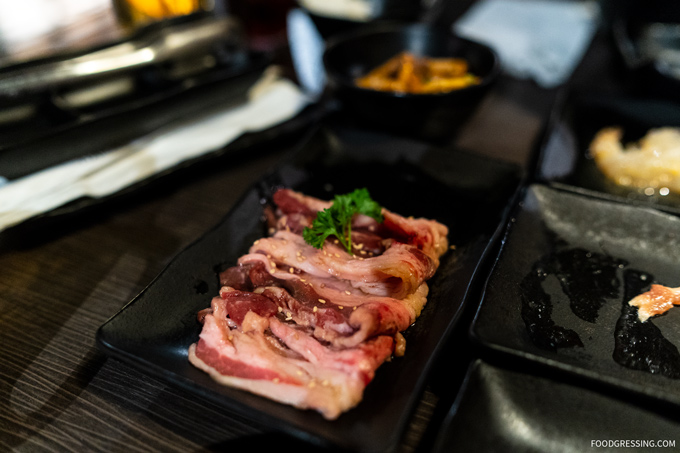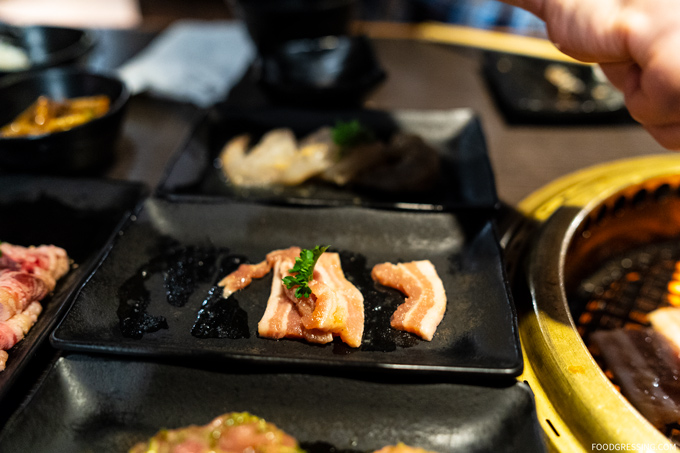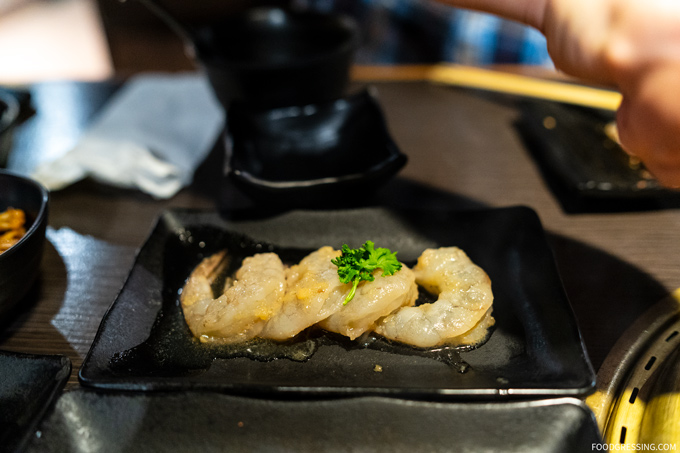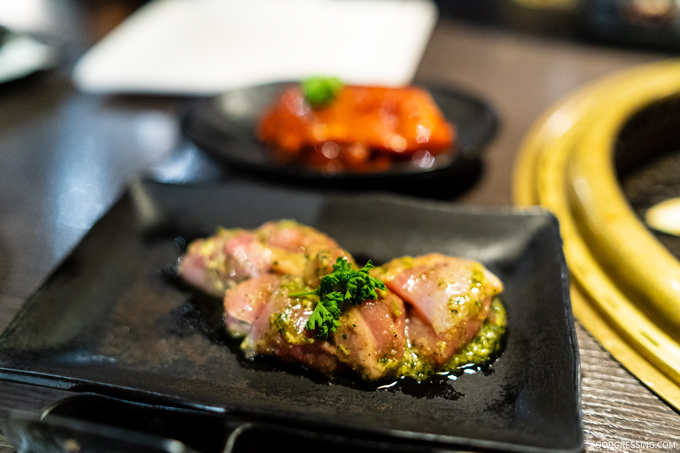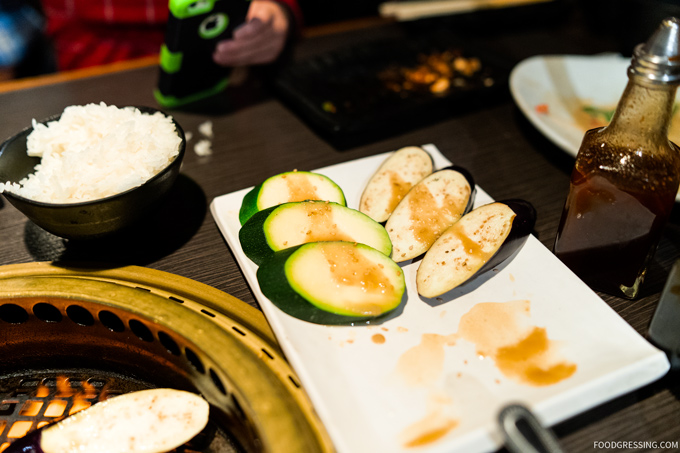 Dessert
For dessert, there were S'mores and choice of ice cream. We went with Green Tea and Lychee.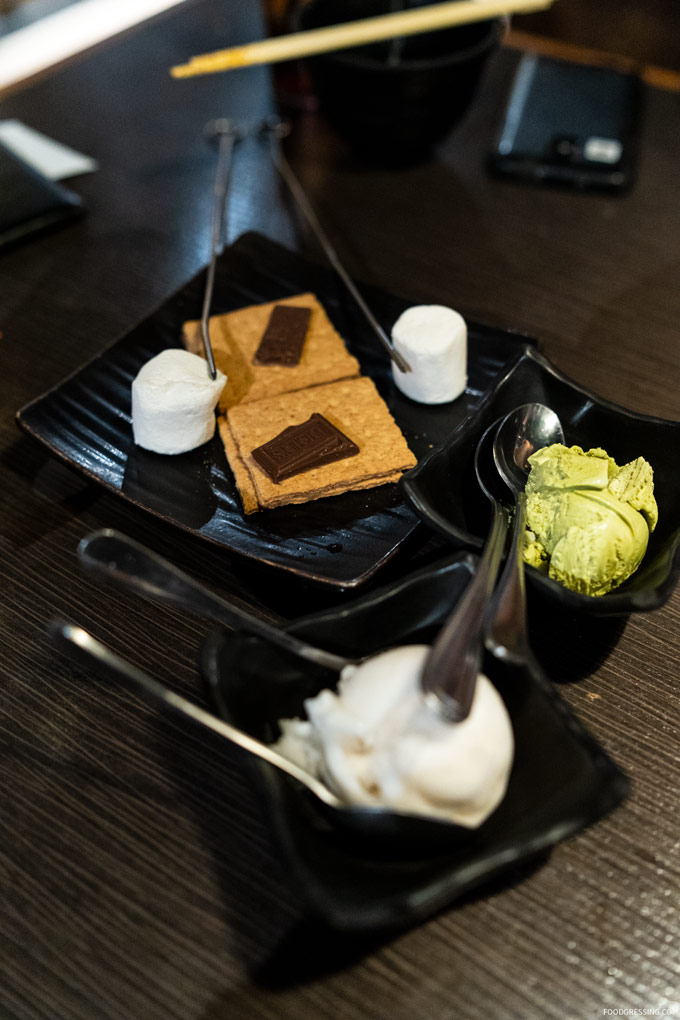 Service
The service was pretty good considering how busy it was. All the dishes were brought to us in a timely manner.
GET REWARDS
Gyu-Kaku also has an app where you can earn points towards rewards after each meal. For rewards, you can get free dishes (like Shrimp Garlic, Filet Mignon and so forth) and even $25 off your next visit.
Overall Impression of Gyu-Kaku
I continue to be a fan of Gyu-Kaku and would love to return again in the future. It was definitely a better deal to come during Happy Hour and get 20% off the combo. Rating: 4/5
Gyu-Kaku Japanese BBQ
888 Nelson St g3, Vancouver, BC
www.gyu-kaku.com