Last month, I visited Fiore Famiglia in Kitsilano for dinner with some family and friends. Their focus is on simple, Italian dishes including pizzas and house-made pastas along with an Italian wine list. I had been to their South Granville location before and had a decent experience. Unfortunately, this was not the same case when I dined at Fiore Famiglia Kitsilano.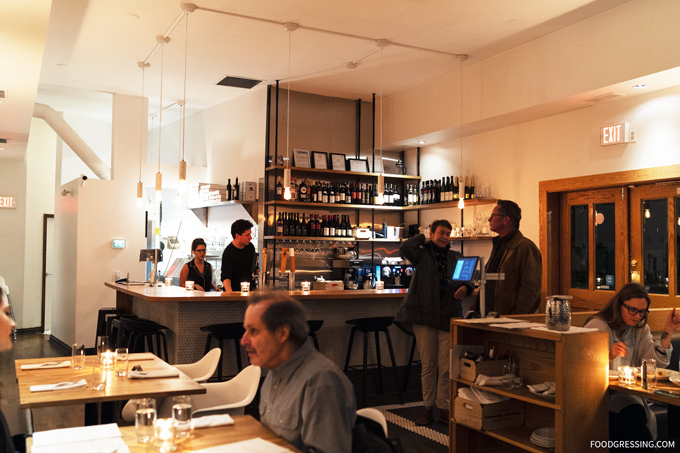 Note: None of the food and drinks in this post were complimentary. This is not a sponsored post. This review is done anonymously.

Interior
The interior of Fiore Famiglia was simple, modern yet warm and inviting. There is a mix of dining tables for 2 -4 people as well as an L-shaped bar.
What We Tried
Our party of 5 ordered several dishes. First was the pappardelle bolognese ($24). This is a dish I tried at their South Granville location and I found it to be equally delicious. The pappardelle was wonderfully al dente and went nicely with the rich, meaty bolognese sauce.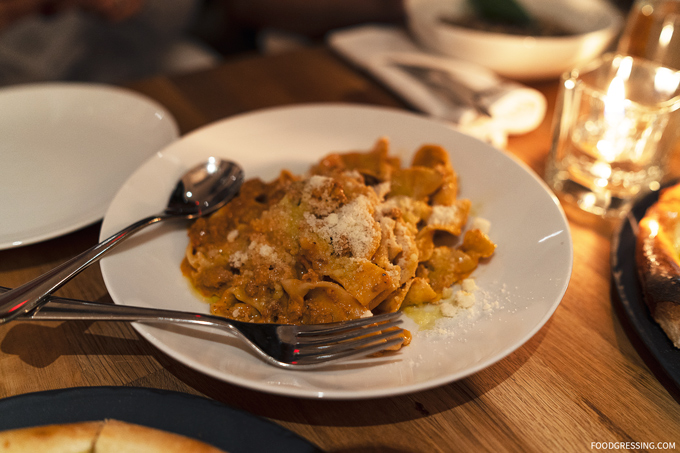 My friend had the risotto al funghi ($19) featuring mushroom duxelle, seared crimini, parmesan, basil, and balsamic. He thought it was reasonable.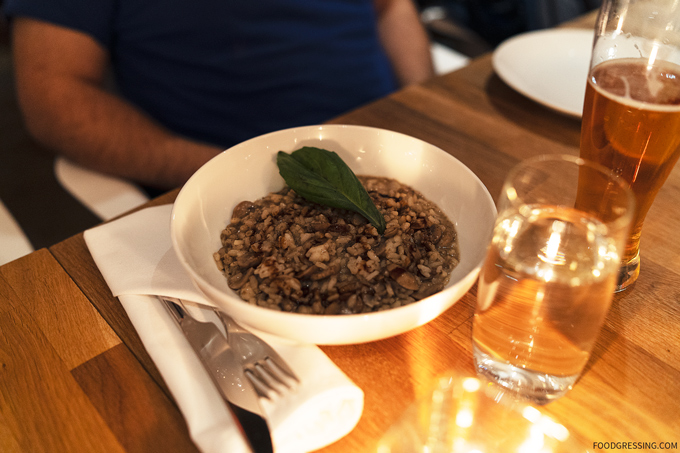 Unfortunately, the pizzas were really horrendous and mediocre. There was too much sauce which made the pizzas soggy. The crust was bland and too thick. The toppings were not particularly flavourful. I took at look some Yelp reviews and some reviewers were also disappointed in the pizzas they tried.
The three pizzas that we ordered were the prosciutto e pera ($21) (bianco sauce, pear, taleggio, leeks, parsley, prosciutto), piccante ($18) (tomato sauce, chorizo, tomatoes, roasted peppers, chili, parmesan) and the formaggi ($17) (olive oil, mozzarella, smoked cheddar, provolone).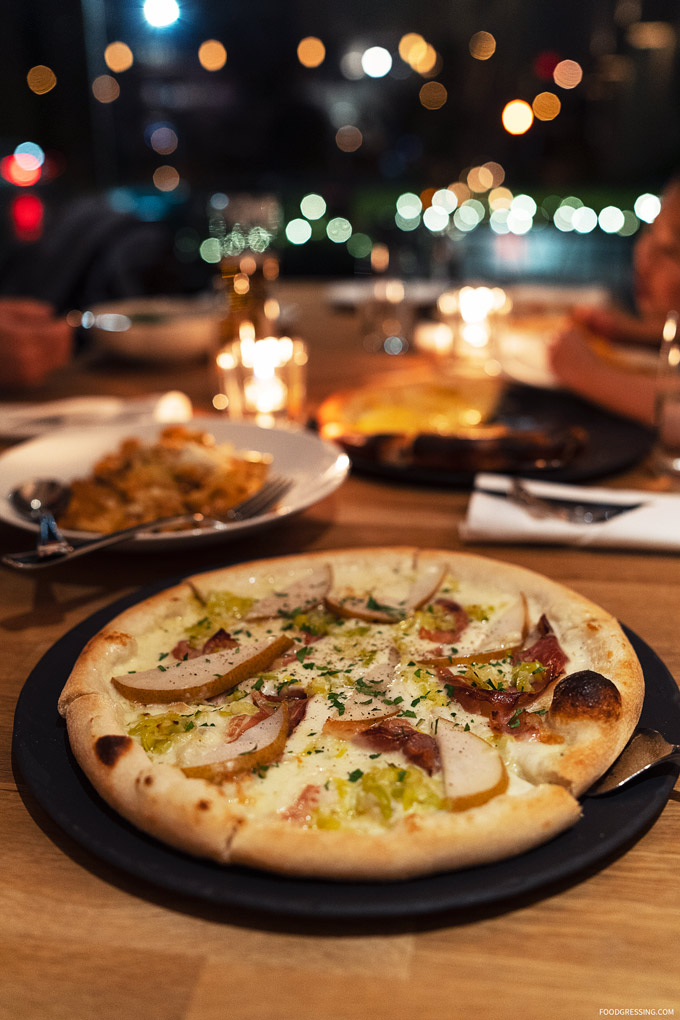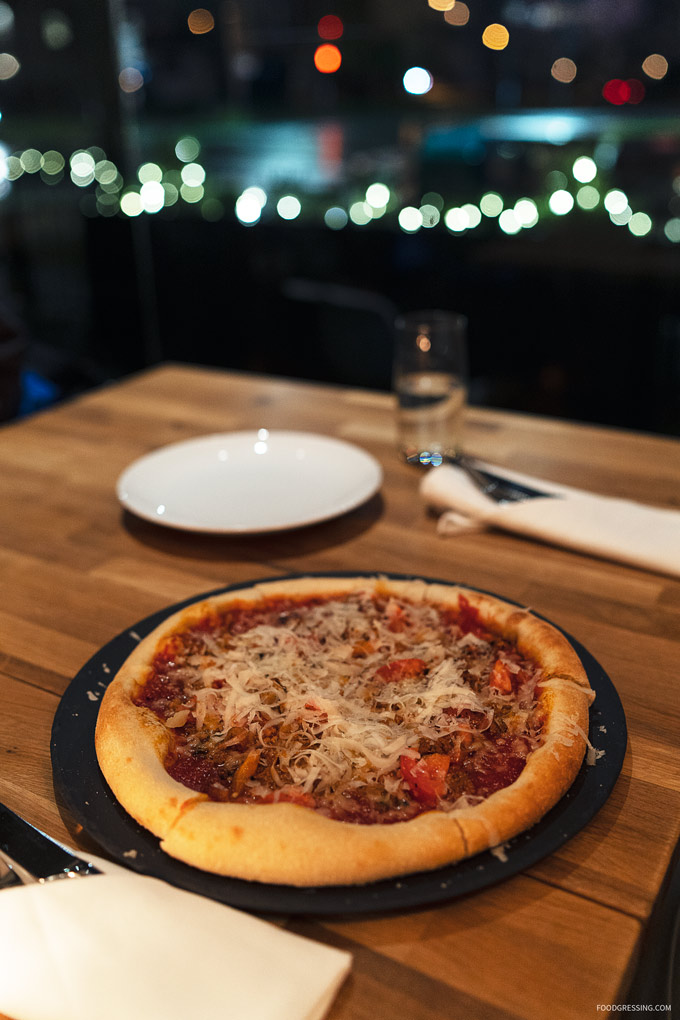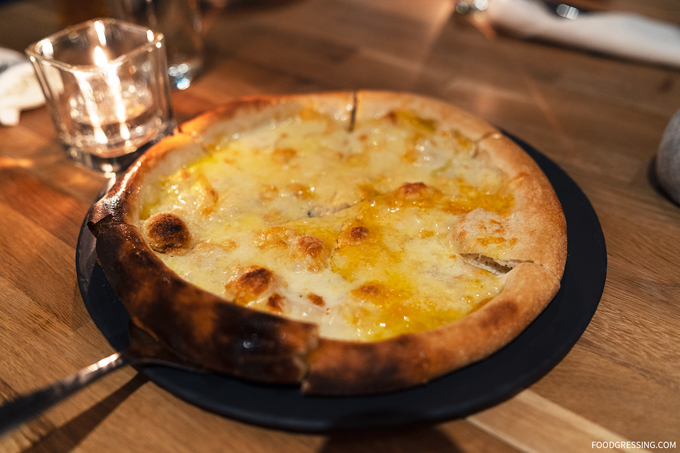 Service
The service was standard. Nothing really was bad but nothing stood out either.
Overall Impression of Fiore Famiglia
The pasta fared much better than the pizzas we tried at Fiore Famiglia. Unfortunately, the poorly executed pizzas made for a disappointing dinner experience at the restaurant. I would not be interested in returning. Rating: 2/5
Fiore Famiglia
2603 W 16th Ave, Vancouver, BC
fiorerestaurants.ca/famiglia/
Related post: