Gong YVR is a new popup patio concept at Yue Restaurant (#110 – 8351 Alexandra Rd) in Richmond.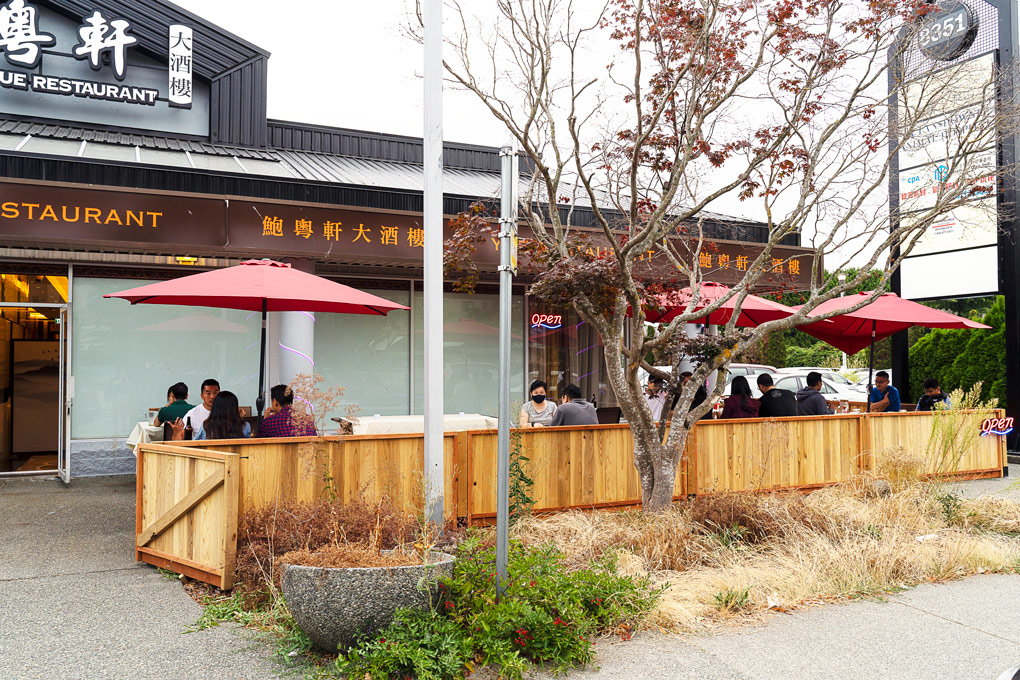 Operating only on Fridays and Saturdays from 5 p.m. to 12 a.m, Gong offers a menu of late night dim sum, snacks and ice cold drinks.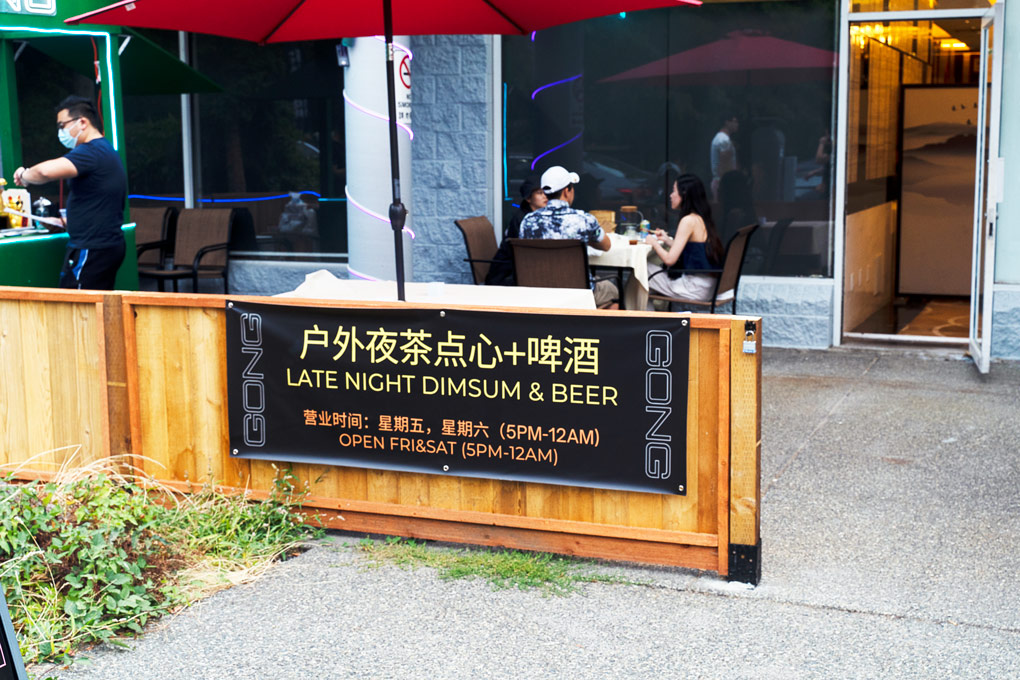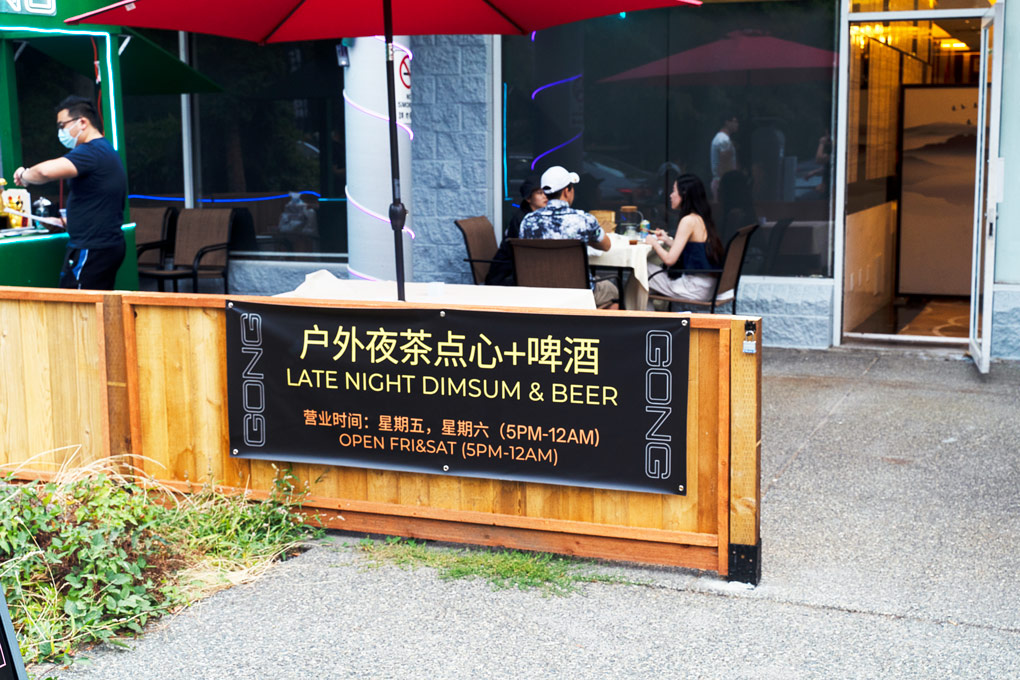 Gong's concept is inspired by the dai pai dong 大牌檔 of Hong Kong, otherwise known as open-air food stalls with typically with foldable tables and chairs and serving fast prepared food.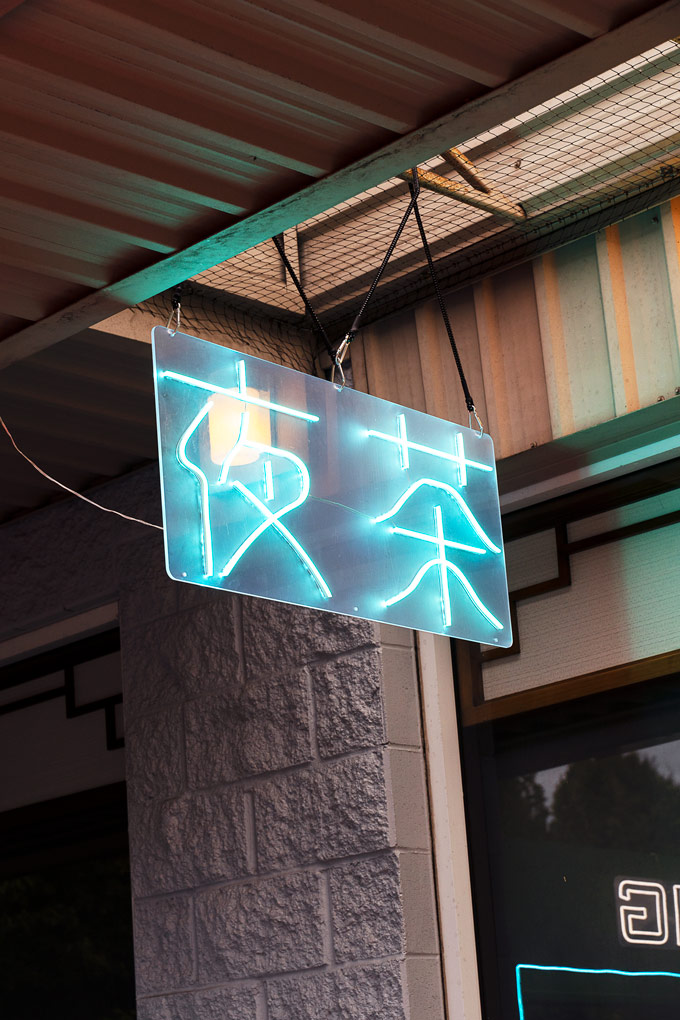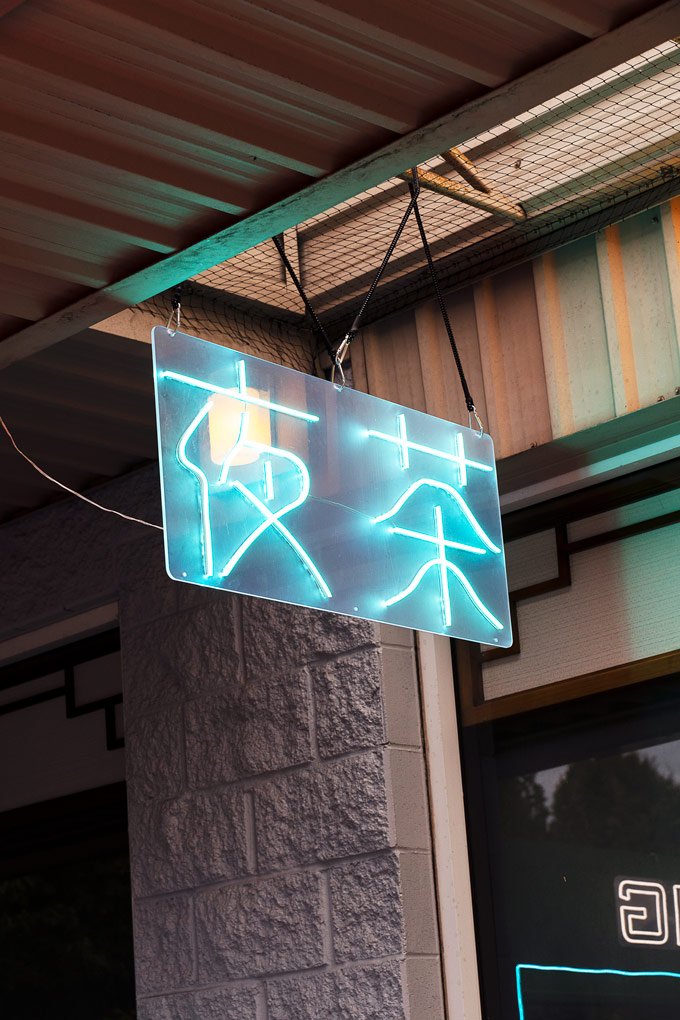 Gong YVR Menu
On the menu at Gong are dim sum, curries, cold dishes, snacks and entrees. These are prepared by the kitchen staff at Yue.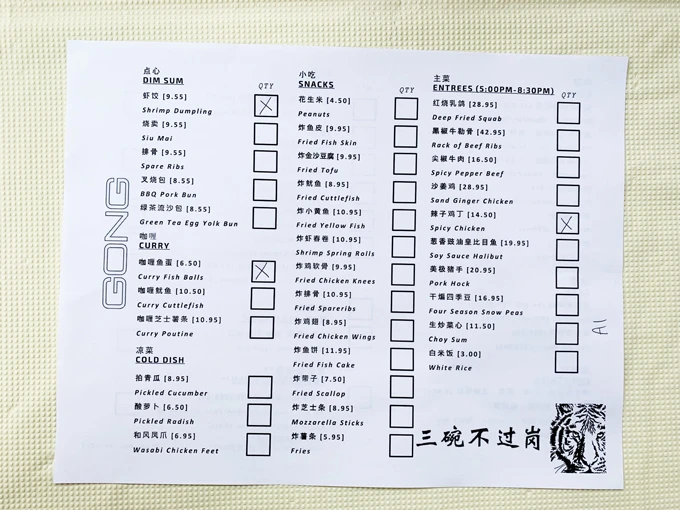 For dim sum, there are shrimp dumplings; siu mai; spare ribs; bbq pork buns and green tea egg yolk bun.
Curry dishes include curry fish balls, curry cuttlefish and even a curry poutine.
Cold dishes offered are pickled cucumber, pickled radish and wasabi chicken feet.
For snacks, there are peanuts, fried fish skin; fried tofu; fried cuttlefish; fried yellow fish; shrimp spring rolls; fried chicken knees; fried spareribs; fried chicken wings; fried fish cake; fried scallop; mozzarella sticks and fries.
Large entrée items include deep fried squab; rack of beef ribs; spicy pepper beef; sand ginger chicken; spicy chicken; soy sauce halibut; pork hock; four season snow peas; choy sum and white rice.
They also offer beer, sake, vita cocktails infused with your choice of vodka, Baileys or rum; soju; shooters and more.
You can hit the gong to buy everyone a round of house shots!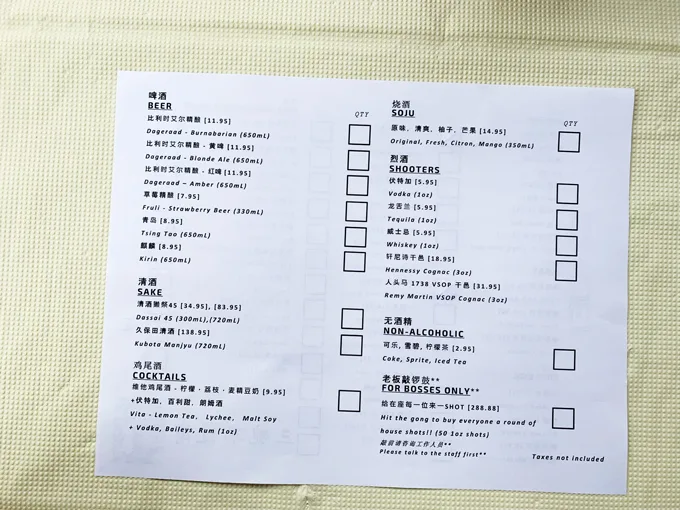 What We Tried
Note: Our meal was not sponsored.
We ordered the shrimp dumpling; curry fish balls; fish pancakes; spicy chicken as well as the lychee Vita with vodka.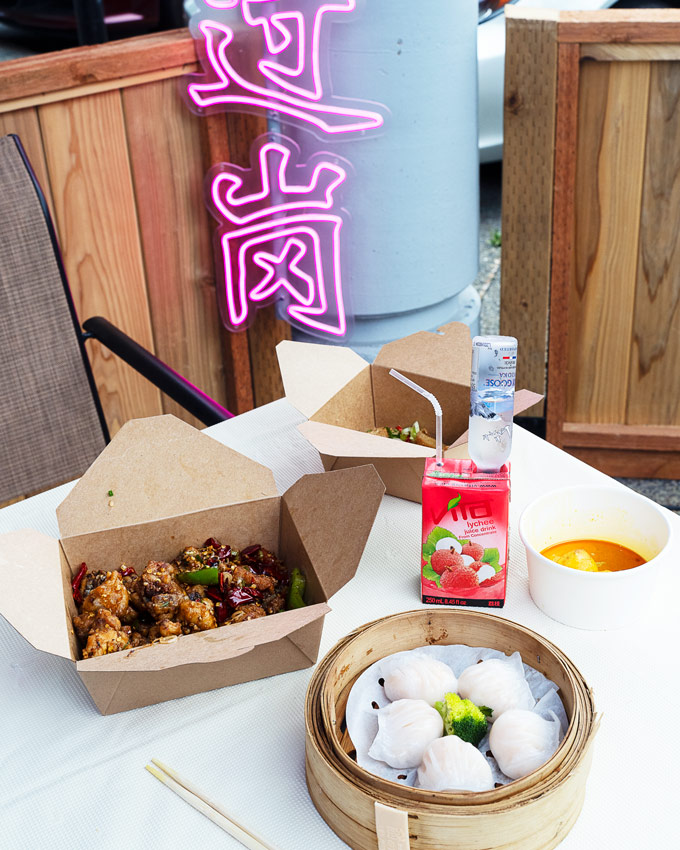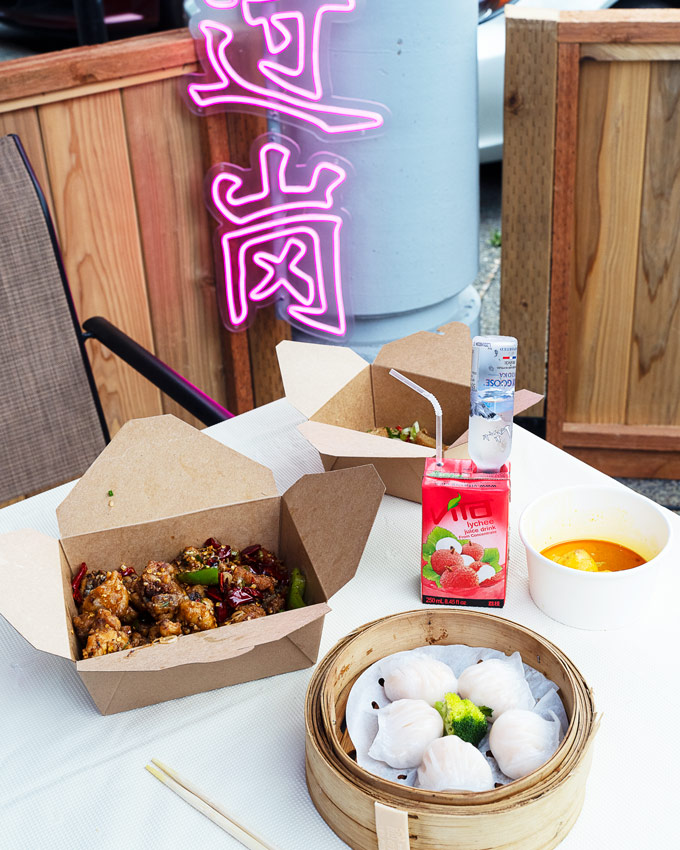 Food tasted good in general though some items could be executed a bit better. For example, one of our shrimp dumplings came with a broken open wrapper. Service could be a bit better as the staff didn't check in on us during the meal. I gave the staff some feedback.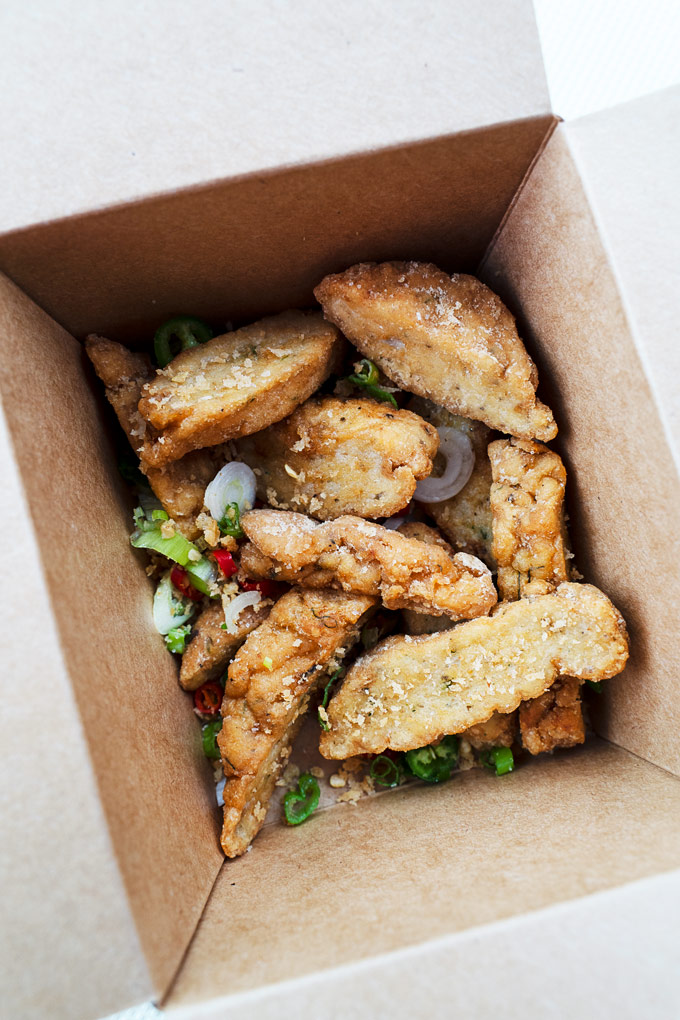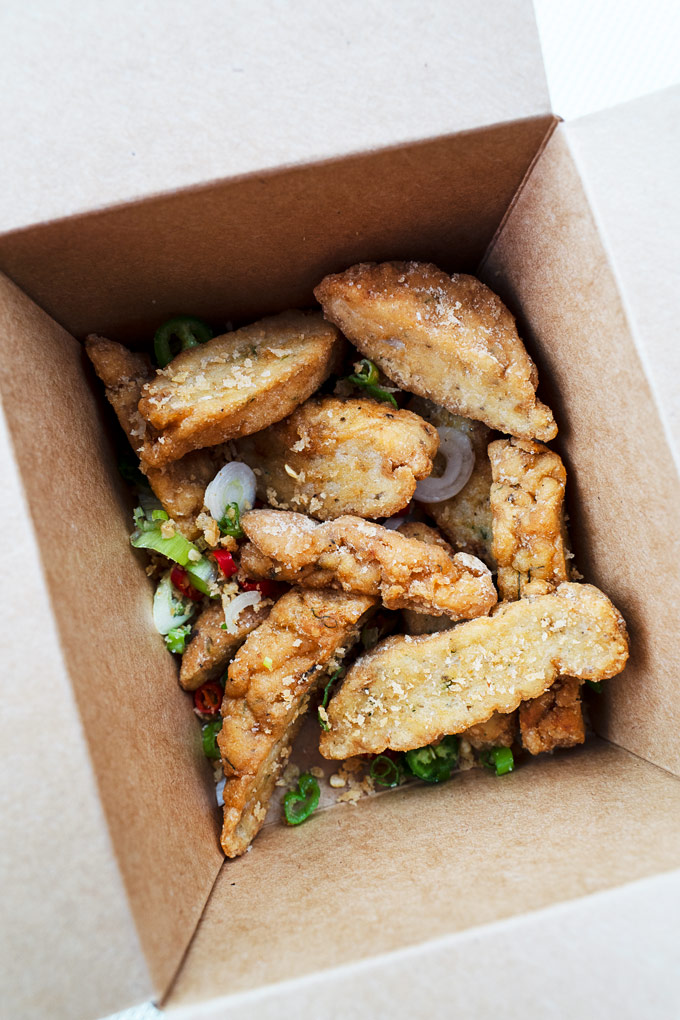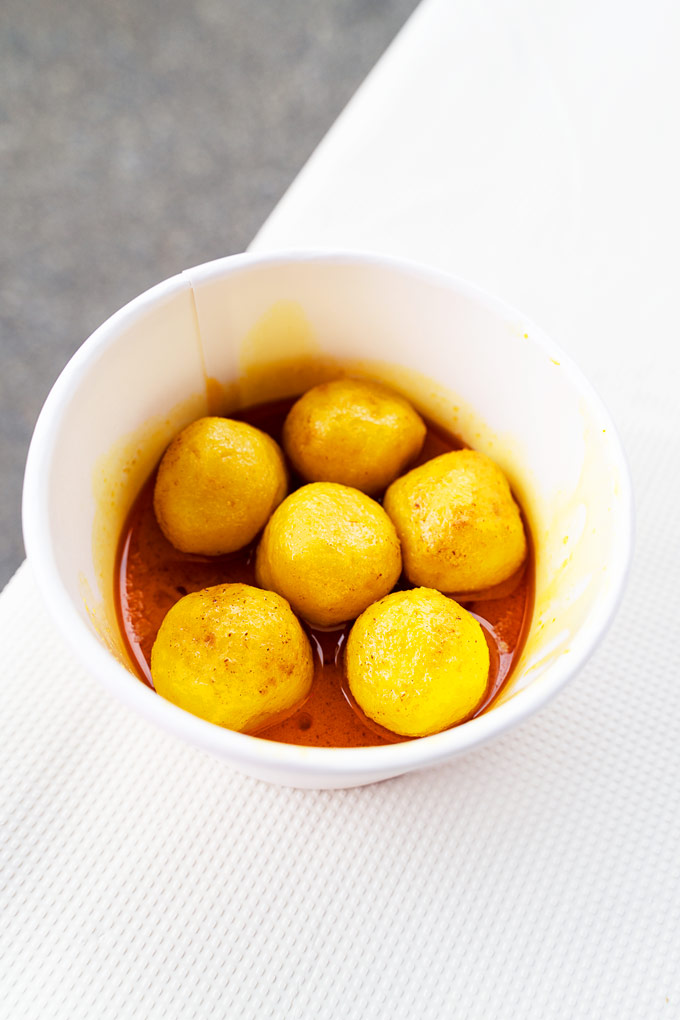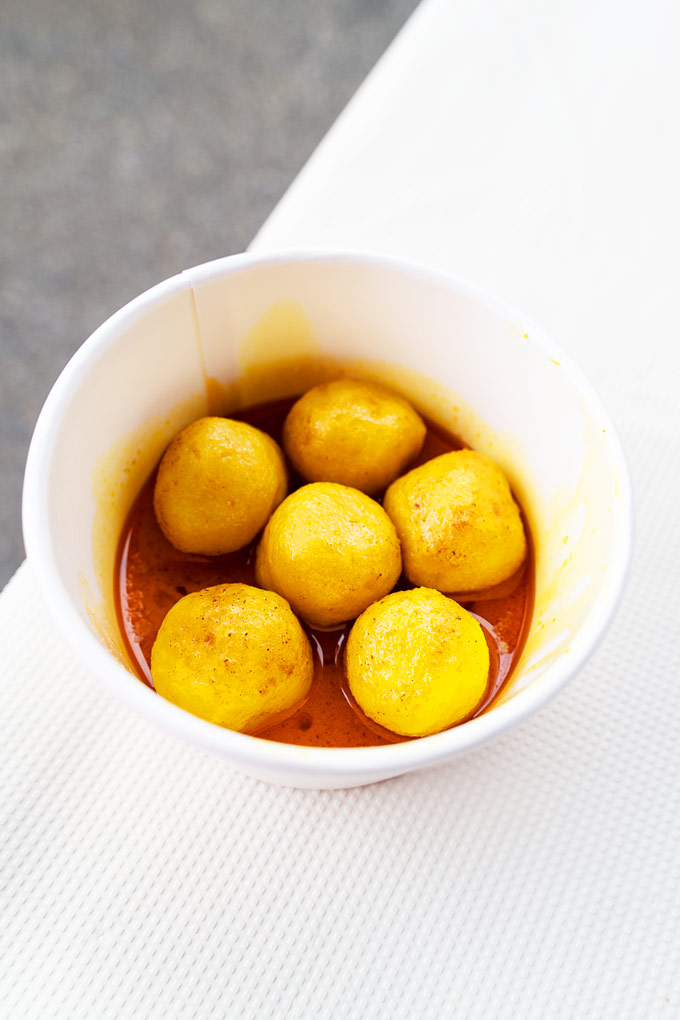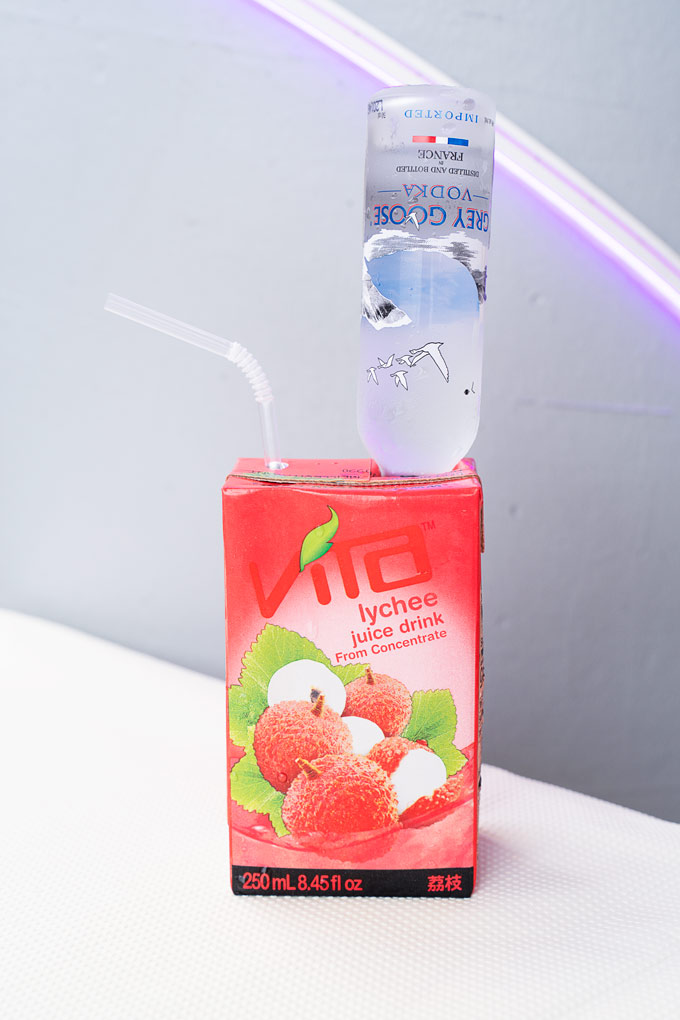 I like the overall vibe of what Gong YVR is offering and the food was reasonable considering the dishes are prepared by Yue.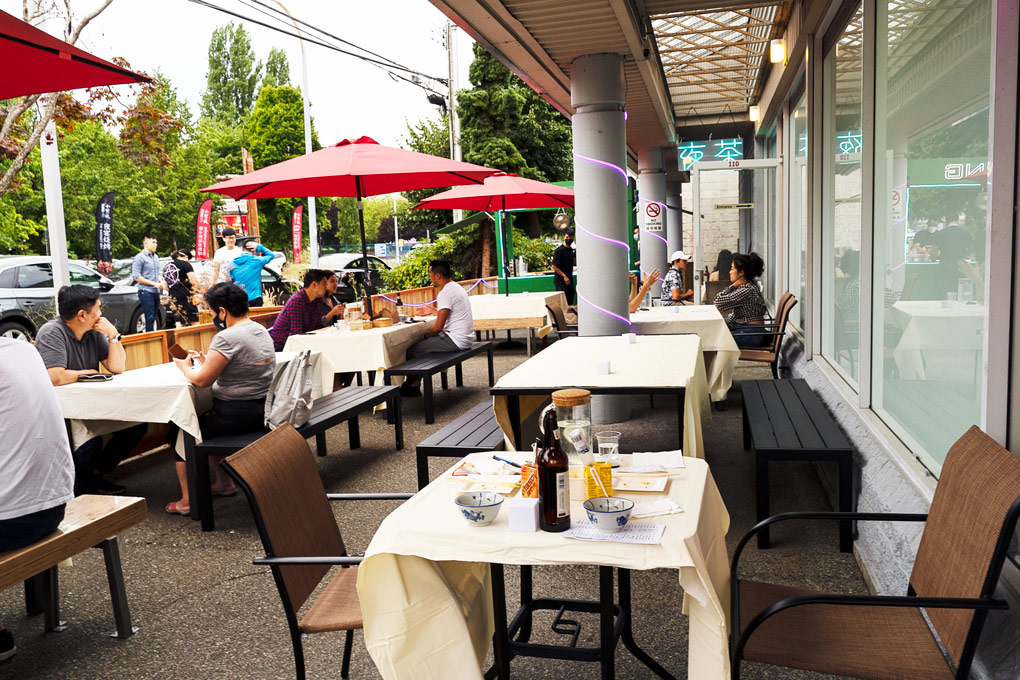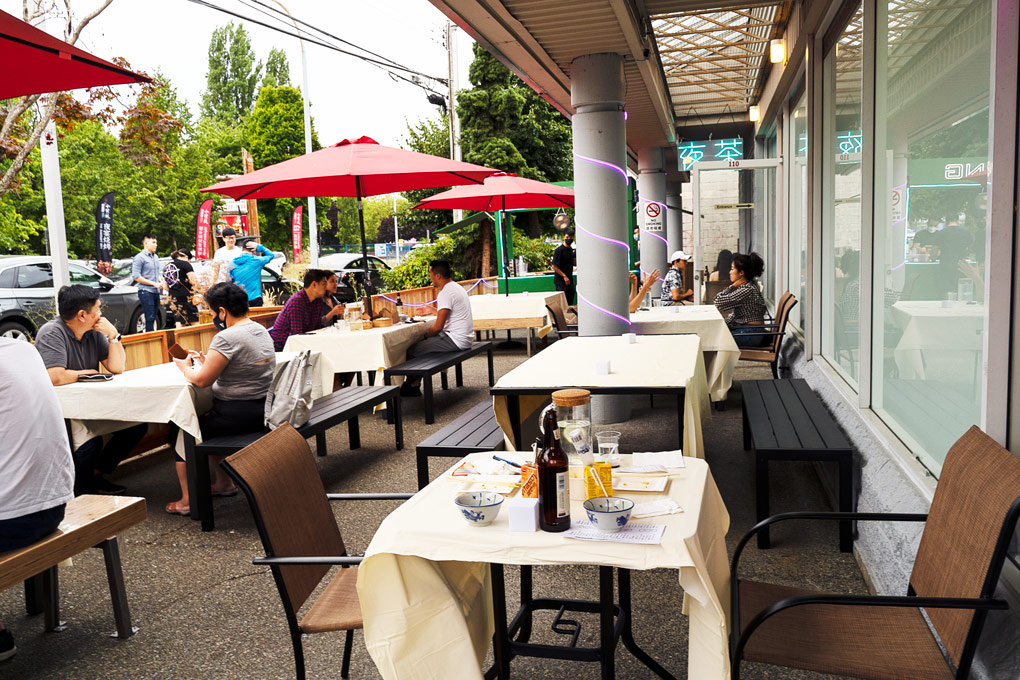 You can make your reservations over Instagram DM. www.instagram.com/gongyvr
You might also like: