This past long weekend, I visited the newly opened Flourist – an East Vancouver bakery cafe offering breads and a cafe menu made with freshly milled flour on-site.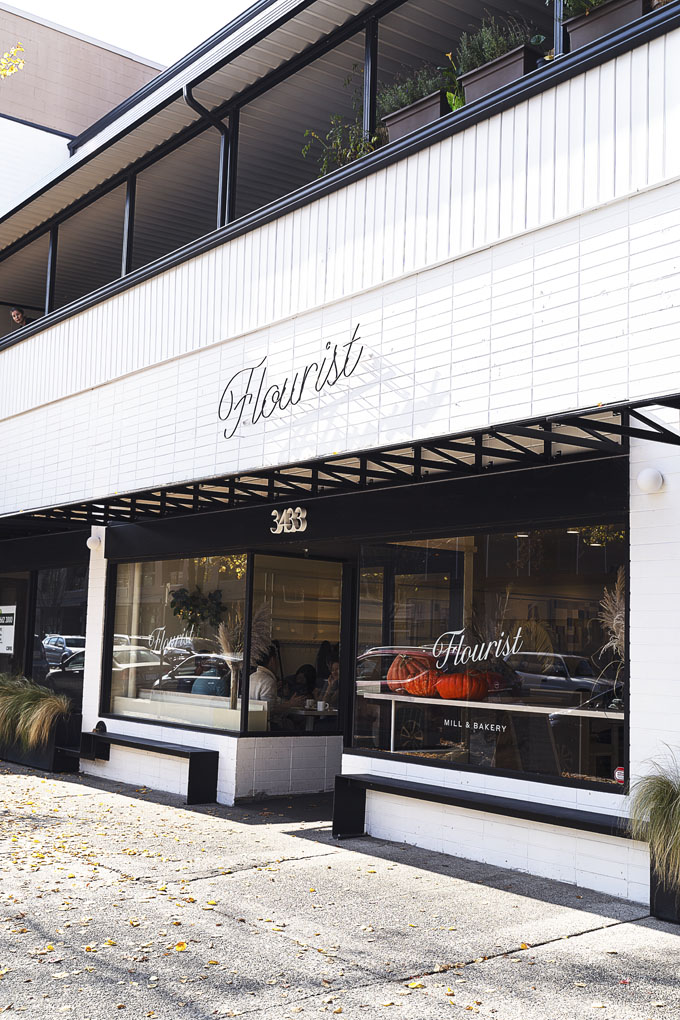 Flourist started out as a retailer of premium stone-milled flours as well as farmer-direct premium dry goods including whole grains, seeds and beans. This shop at 3433 Commercial Street is their first bricks and mortar location.
We came in during Thanksgiving as they were open and the place was very busy. I bet a lot of customers were thankful they were open on a holiday.
---
Warm, Inviting Space
I loved the warm, inviting space featuring light wood tones and a mix of dining tables, booth seating and an elevated bar-type counter. One counter had a display of cookbooks from famous bakeries around the world like Tartine in San Francisco.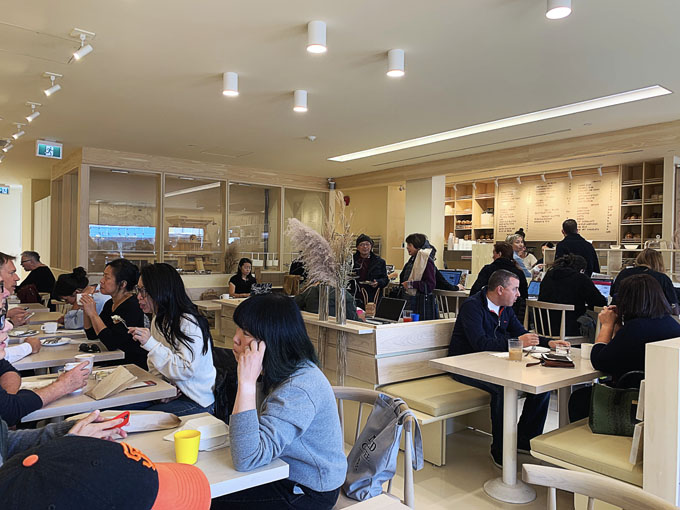 ---
Stoned-Milled Flour
All the baked goods are made with flour milled right in-store. A stone-mill is located at the back of the dining space in a room with an open window so that customers can observe the process.
Stone-milled flour is made when the grain is milled between two stones. It's supposed to have more flavour and be more nutritious as the stone-mill process is more gentle. It's basically milling flour the old-fashioned way.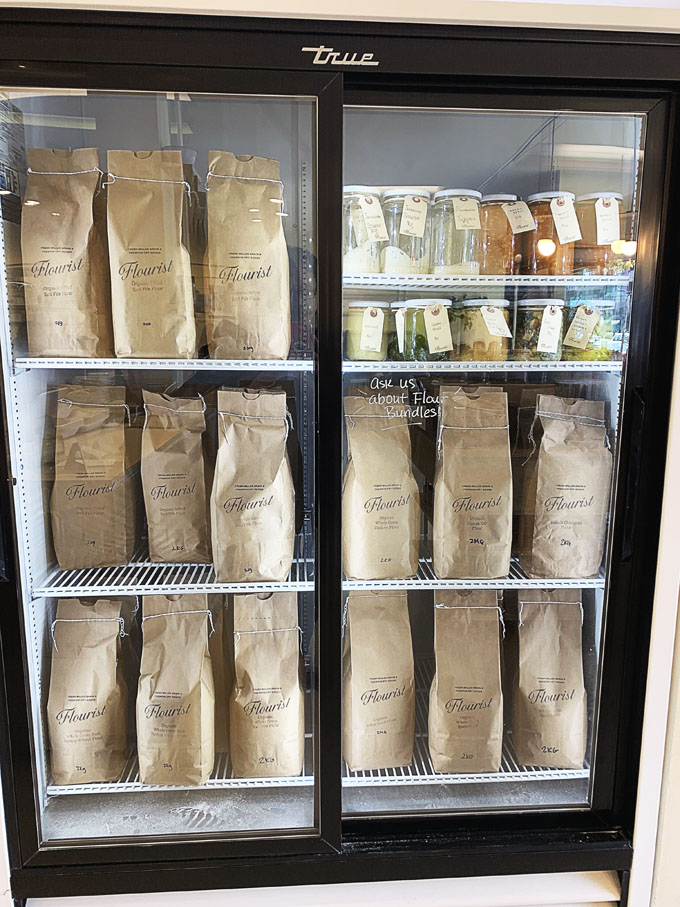 ---
Flourist Menu
The cafe menu features items like toasts using house-made sourdough bread (like Cheese Dream, Cinnamon, Hummus and more); grain salads; savoury galettes; and sweets (like cookies, cakes, brownies and more).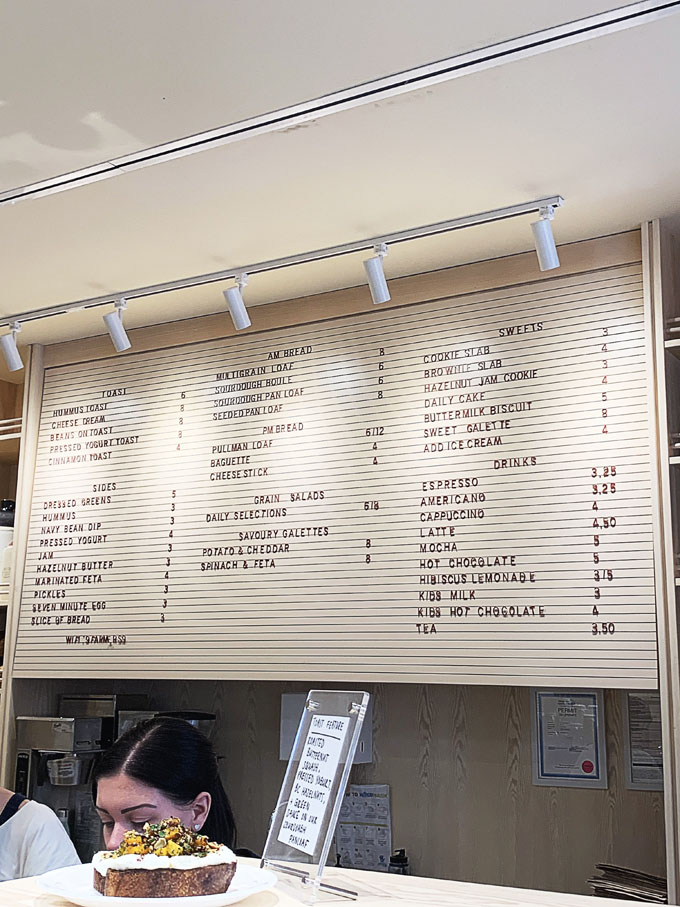 A lot of the items were selling out…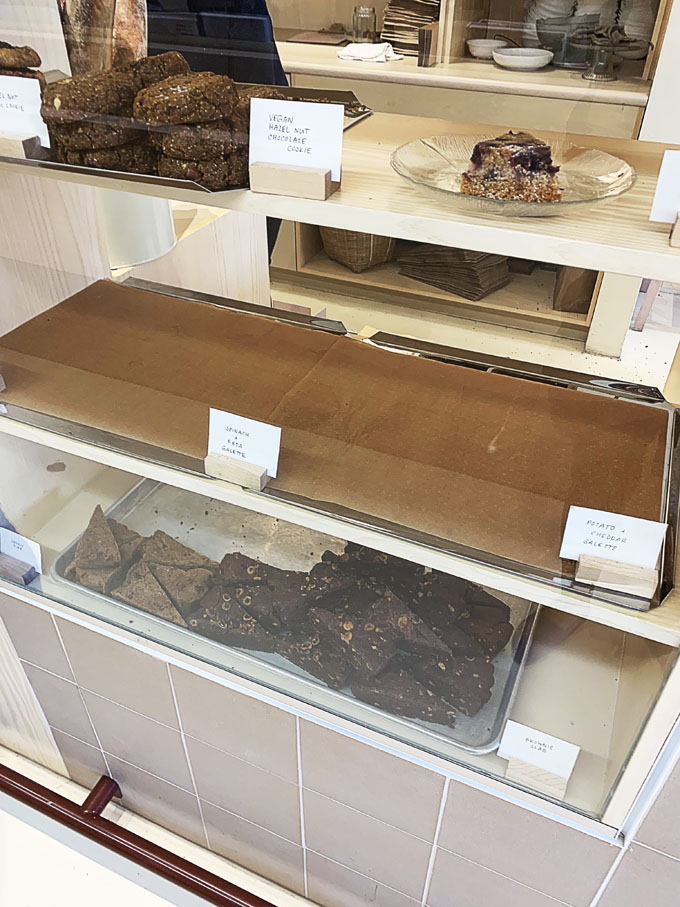 but fortunately, they were restocked…and fresh out of the oven!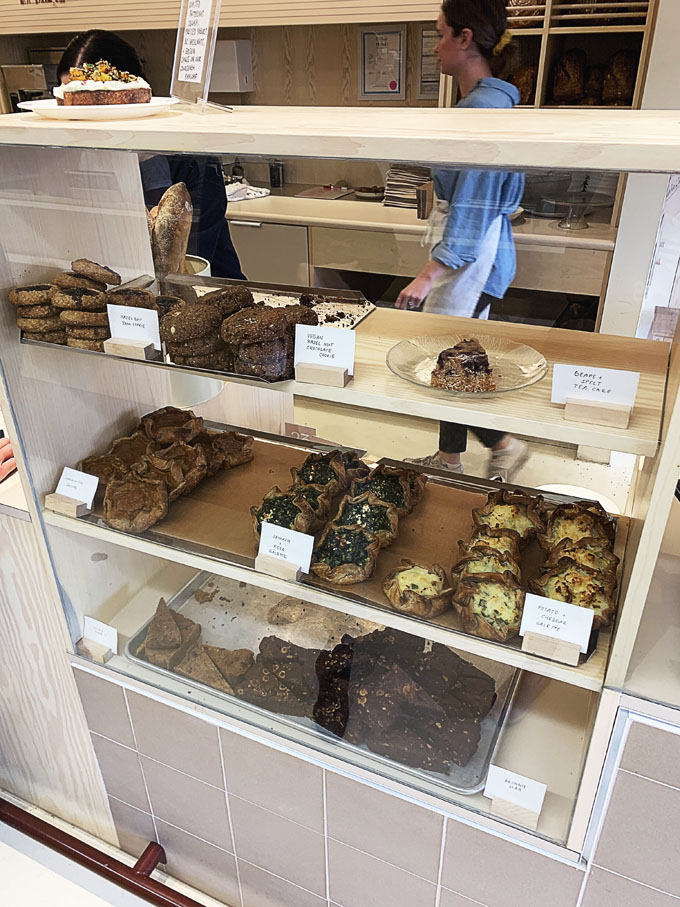 Flourists' breads are baked using our signature sourdough starter using flours milled in-house. They have even posted a bread schedule so you can time your visit to pick up your favourite loaf when it is freshly baked, if you like.
Their baguette is the only kind in Vancouver that is made with no white flour. It is made with 100% Sifted Red Spring Wheat Flour.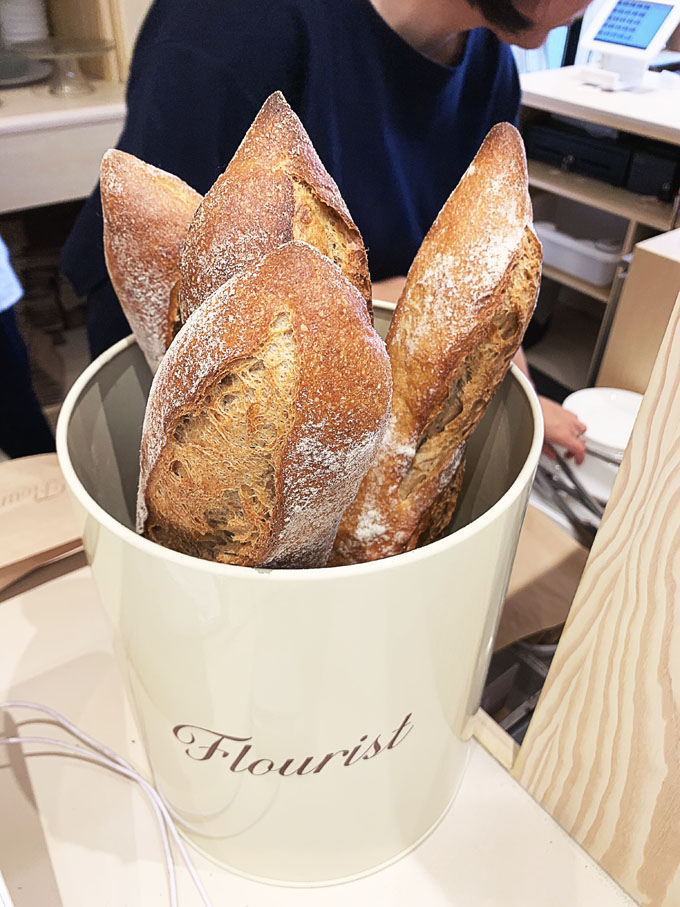 On one side of the cafe is the retail space where customers can purchase flours, grains, beans, kitchen tools and more.
---
What I Tried
I ordered a pumpkin galette, the toast feature, a latte and a baguette to go.
The toast feature was roasted butternut squash, pressed yogurt, BC hazelnuts, and green sauce on sourdough panloaf. This savoury toast felt very nourishing and I loved the pressed yogurt which was nicely tart but had a luscious, smooth texture. The bread had a nice, chewy texture and good flavour.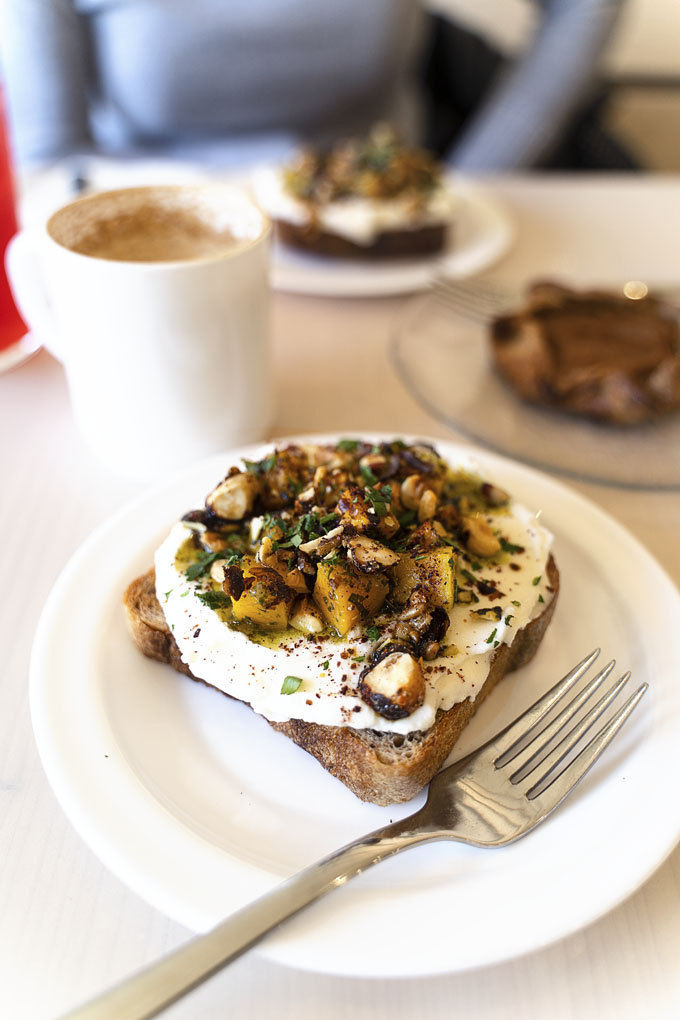 The pumpkin galette was a delight! The flaky, crispy crust was oh-so-good and the pumpkin spice filling was smooth and delicious.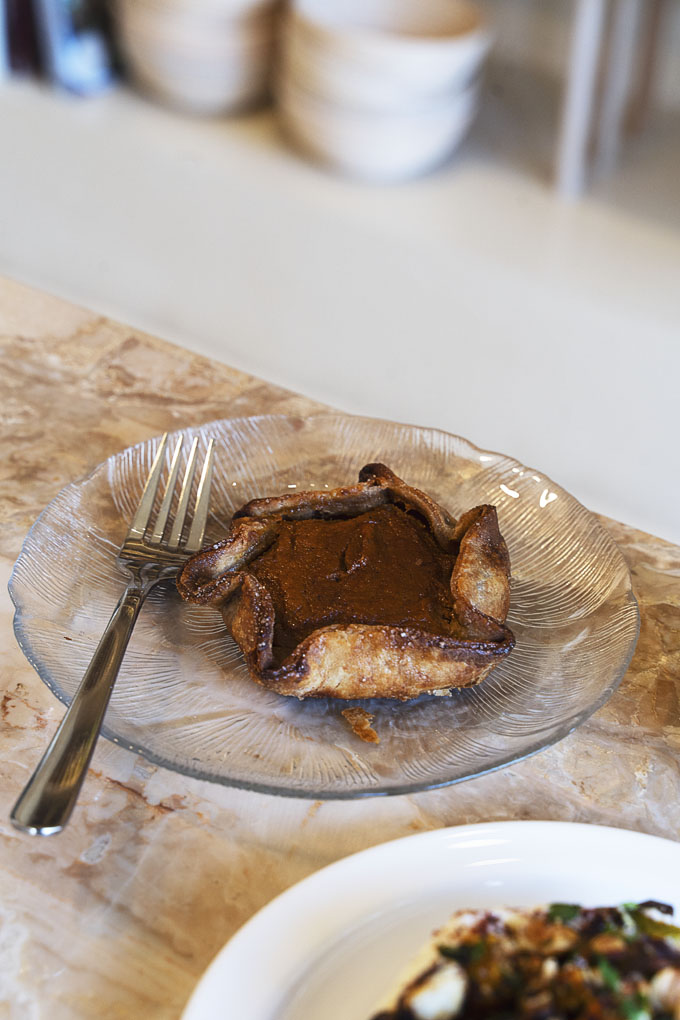 ---
Overall Impression
Flourist makes for a unique addition to Vancouver and I appreciate their commitment to working with farmers directly. It certainly seems like they are becoming a popular neighborhood haunt. I enjoyed all the items I tried and would love to return again. Rating: 5/5
FLOURIST
3433 Commercial St, Vancouver, BC
flourist.com