If you're looking for a truly authentic Pacific Northwest getaway experience while in Vancouver, the Fairmont Waterfront is offering a one-of-a-kind package right now. Available until the end of May, the Talking Trees Package features a guided tour to explor the world-class majesty of Stanley Park, a 3-course indigenous-inspired menu at ARC, and luxury accommodation at the Fairmont Waterfront.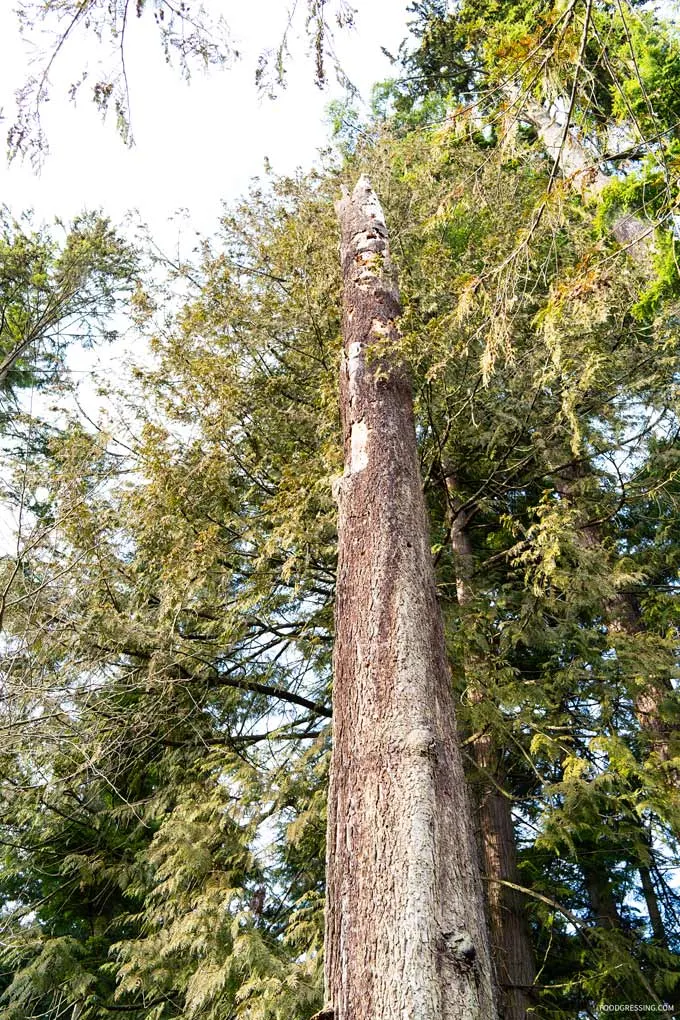 I was recently invited to experience the Talking Trees Package. Here's a look at what you can expect.
---
Talking Trees tour with Talaysay Tours
The experience starts with a guided tour around Stanley Park from Talaysay Tours, a local cultural and eco tour company founded by Candace Campo and other members of her family. Talaysay Tours strives to provide guests with a fun, educational and inspirational experience learning about First Nations history, lore, legends and ways of living.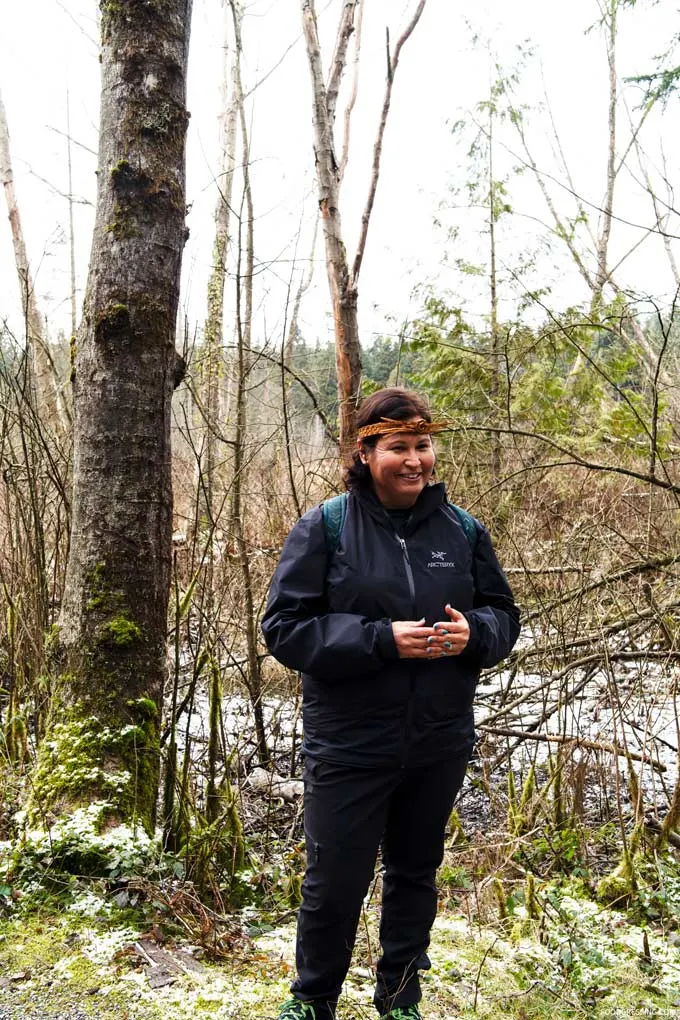 Candace, who is also a trained anthropologist and school teacher, was our guide that afternoon around Stanley Park. The park is located on the unceded and traditional homelands of the xwməθkwəy̓əm (Musqueam), sḵwx̱wú7mesh (Squamish), sel̓íl̓witulh (Tsleil Waututh) and Coast Salish peoples.
Candace shared many stories of the region, as well as the intimate cultural and scientific knowledge of the Northwest coast trees and plants. It was an eye-opening experience to learn about the sacredness of every tree and plant and how they are harvested for food, medicinal, art and scientific purposes. Different stories might emerge from tour to tour depending on the interests of the group.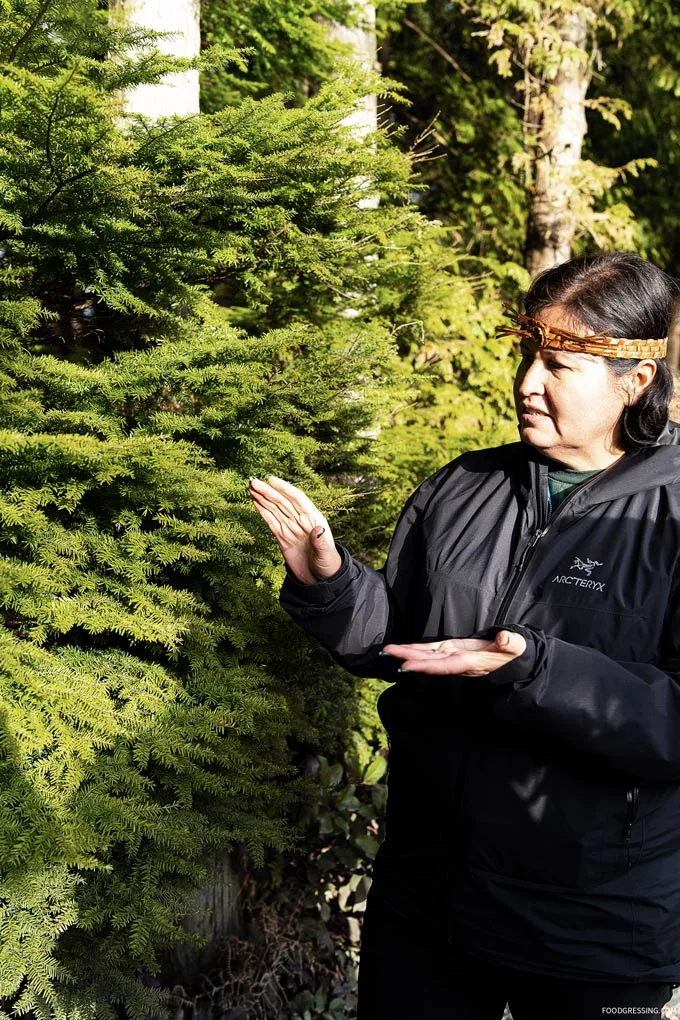 On our tour, for example, we learned how skunk cabbage (in particular, the berry juice) would be used to treat arthritis, inflammation and for pain relief. Cedar is the ideal choice of wood choice for food storage as it is highly resistant to mold. Candace also recommends using Red Alder for smoking salmon for a distinctive smokey flavour.
Near the end of the tour, guests were offered a special tea made from an assortment of local plants (like licorice root, stinging needle) and dried berries (like blackberries) all hand-picked and harvested locally.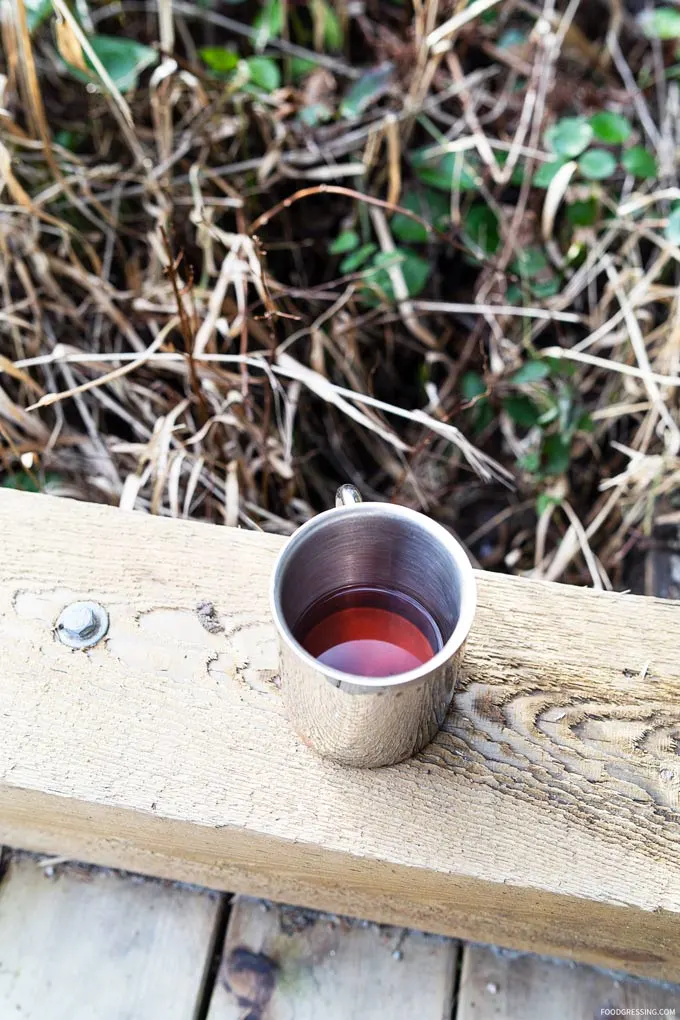 ---
Pre-Dinner
Guests are invited to relax before dinner and can enjoy on-site activities like a dip in the pool or cocktails at ARC.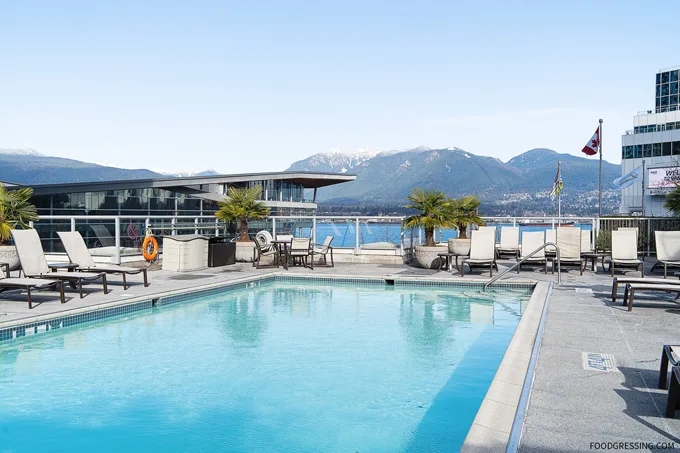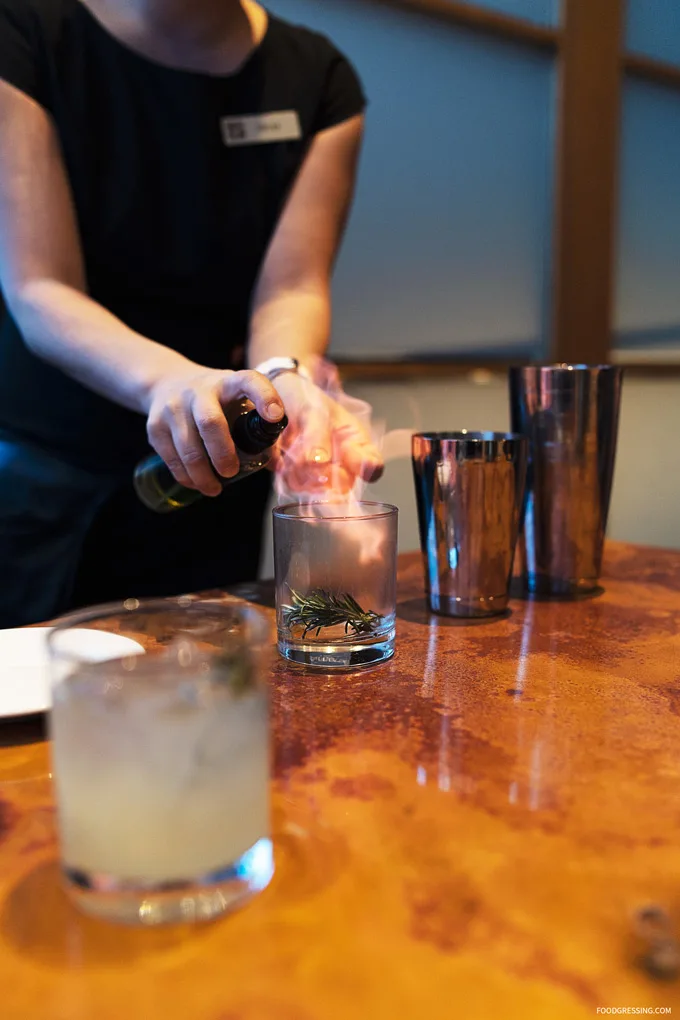 ---
Talking Trees 3-Course Menu
Next up was the 3-course Indigenous-inspired Talking Trees Menu at Fairmont Waterfront's on-site restaurant, ARC. The menu was created by Executive Chef Anthony Marzo and featured many ingredients sourced locally with the help of Candace of Talaysay Tours.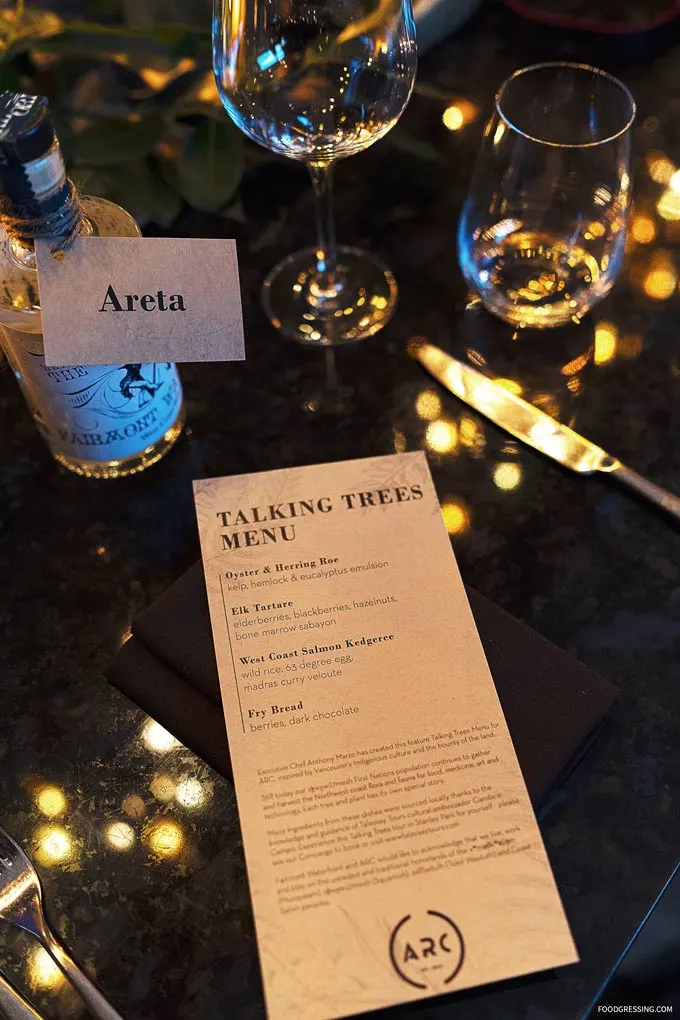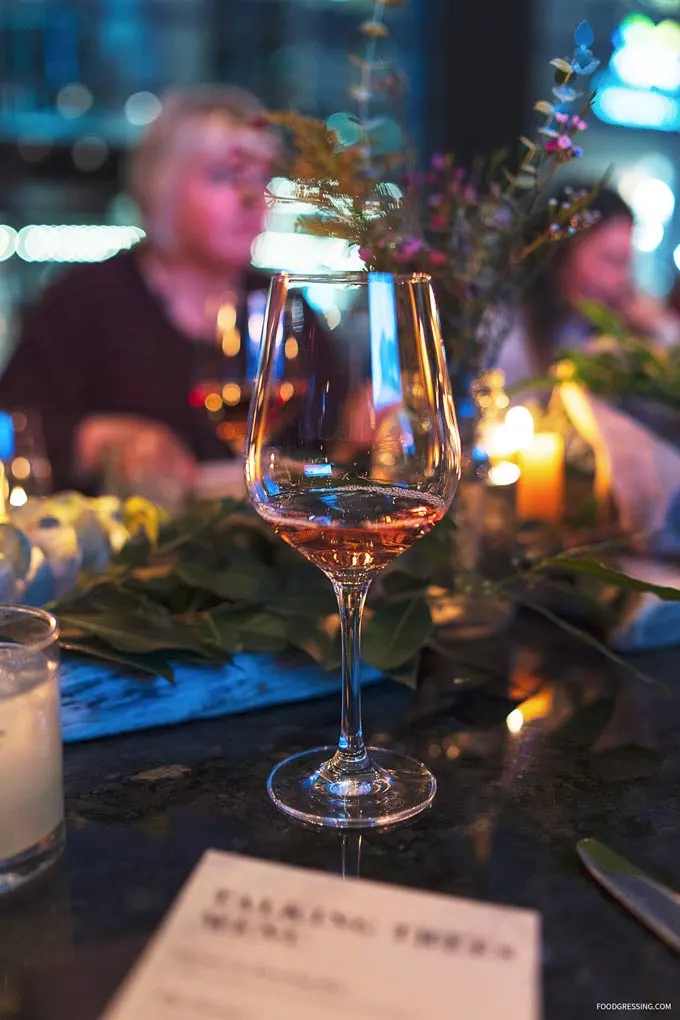 Executive Chef Chef Karan Suri guided us through the dinner that evening.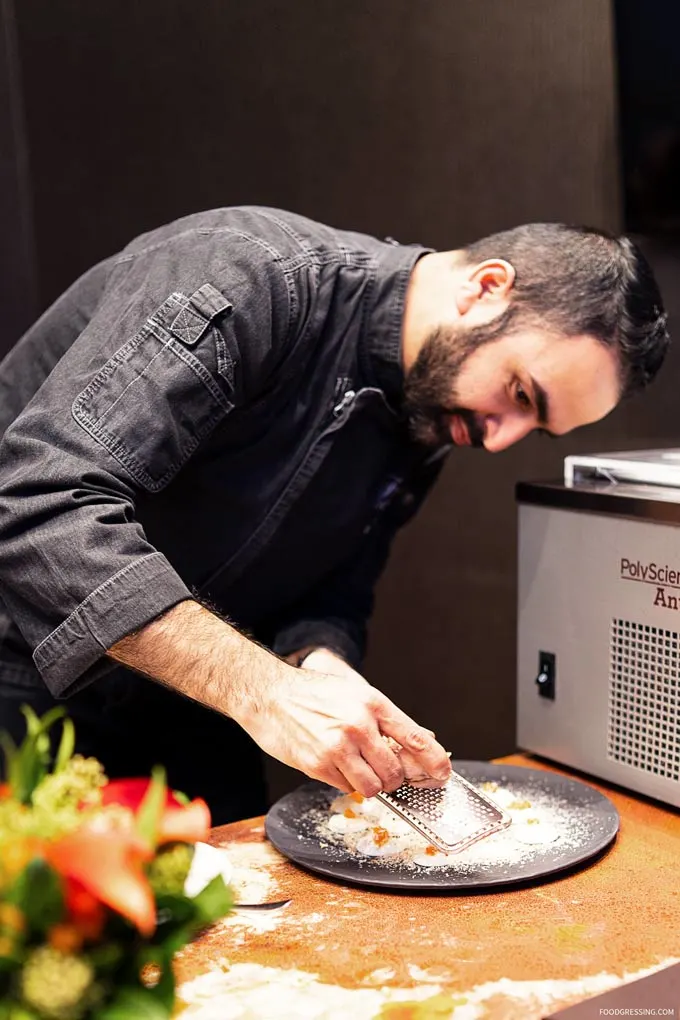 The amuse-bouche was oyster and herring roe with kelp, hemlock and a eucalyptus emulsion.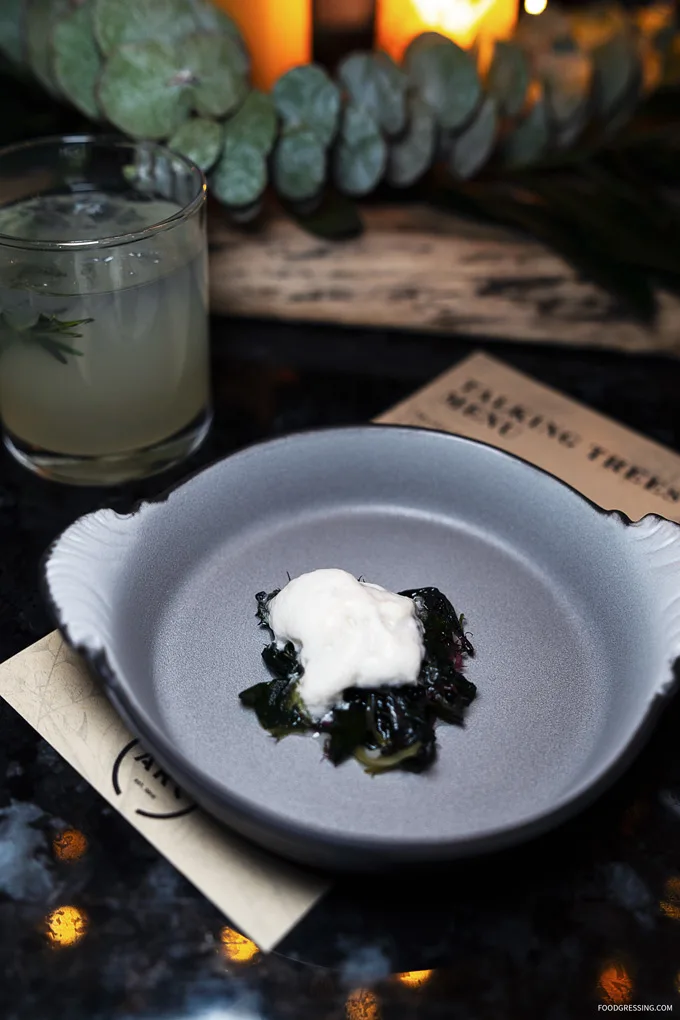 The first course was an elk tartare with elderberries, blackberries and hazelnuts, accompanied by a smooth bone-marrow sabayon.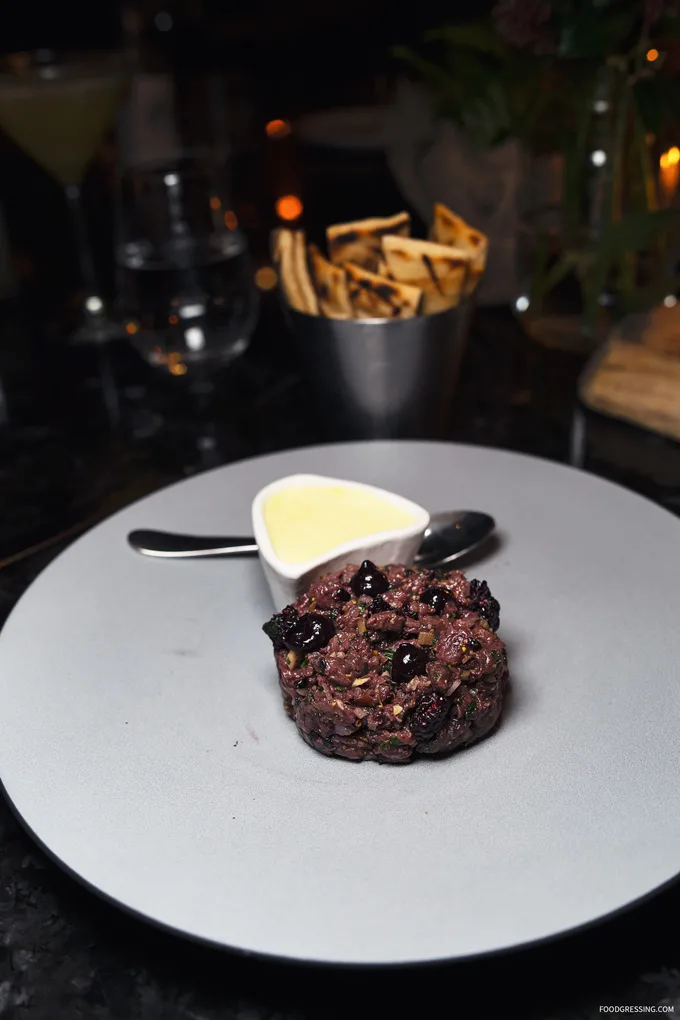 The main course was a West Coast salmon kedgeree with wild rice, a 63 degree sous vide egg, and madras curry veloute. The dish was to be enjoyed by mixing up all the components of the dish into a sort of mash.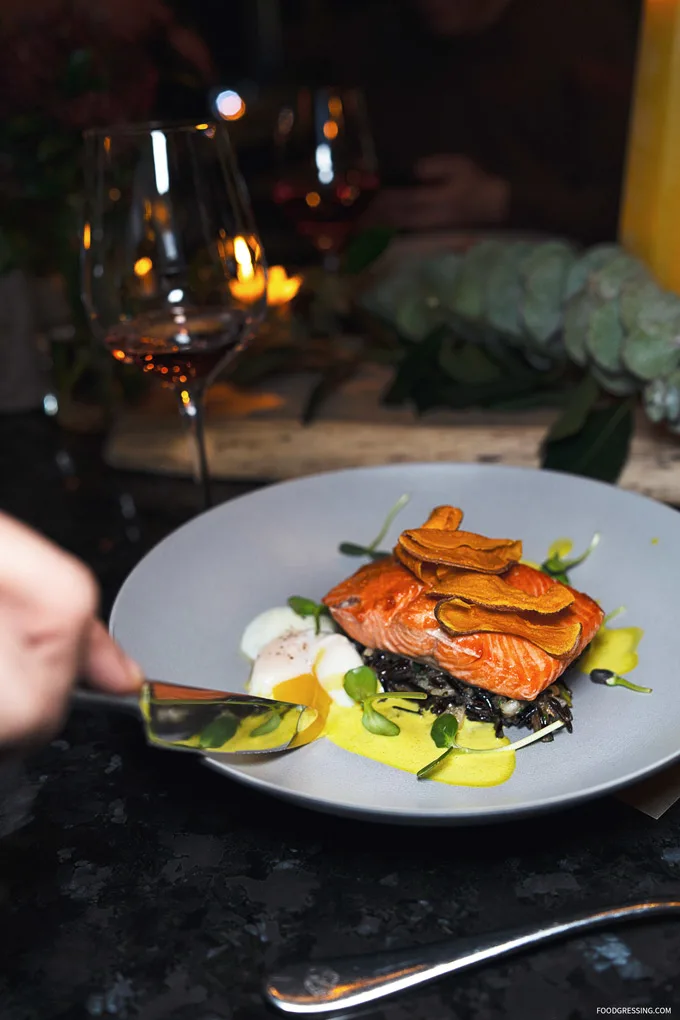 To finish off a fantastic meal were two pieces of fry bread with berries and dark chocolate.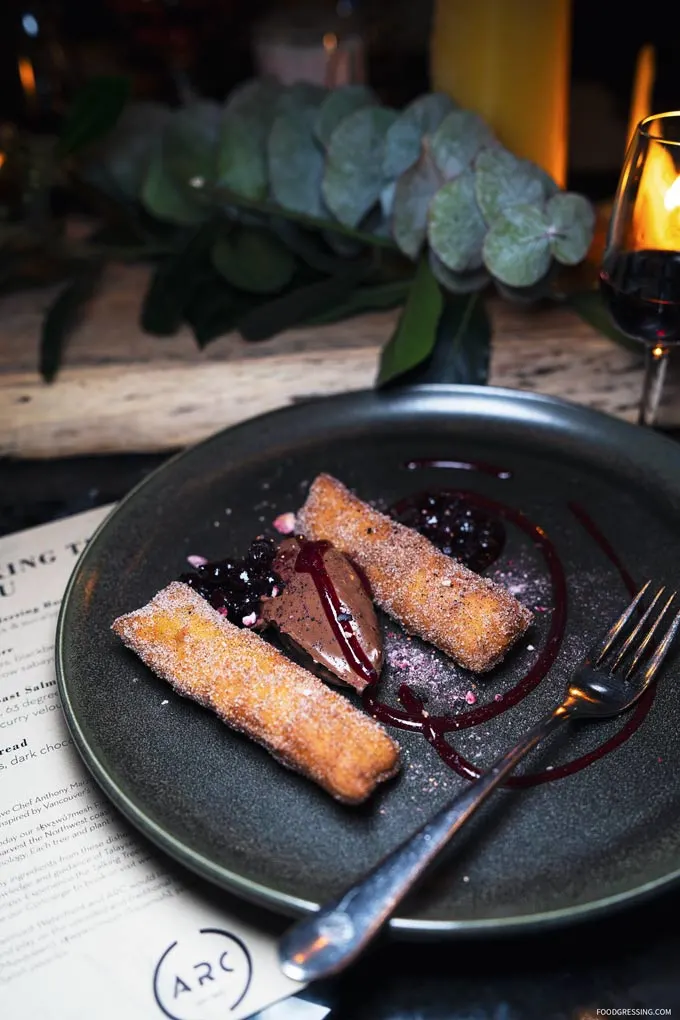 ---
The Talking Tree Package is available until the end of May 2019. Rates start from $514 CAD per night, based on double occupancy in a Fairmont Room.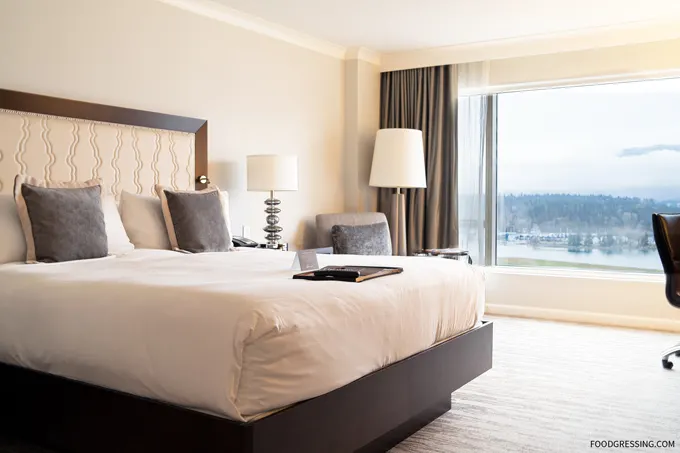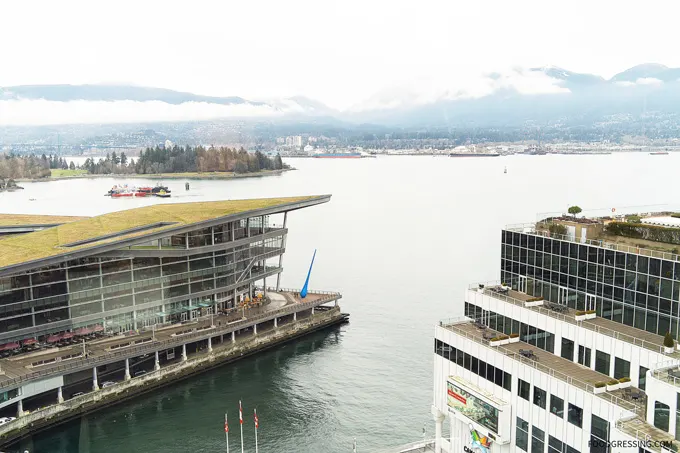 For more information, visit www.fairmont.com/waterfront-vancouver/special-offers/hotel-offers/discovery/talking-trees/