With the winter season upon us, I decided to focus a bit more on maintaining hydrated skin in response to the cold and dry weather. One of the products that I have been using to help keep my skin in shape these last few months is the Fresh Rose Mask.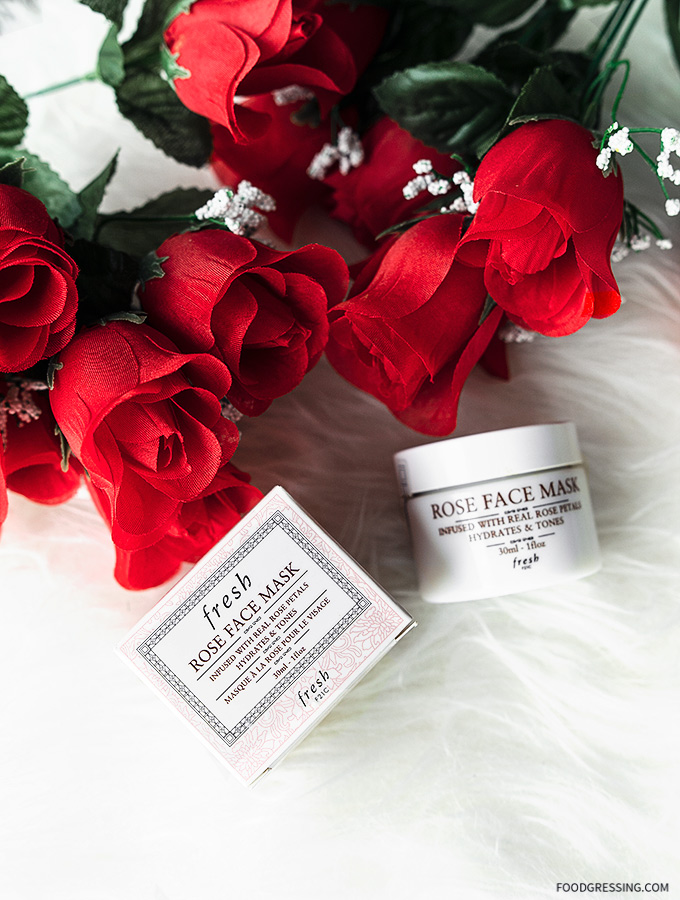 I've been a fan of Fresh products especially their Rose collection which focuses on hydration. The Fresh Rose Mask is one of their best selling masks. I purchased the 1 oz/30 mL version priced at $30 CDN from Sephora Canada. Here are my thoughts on the Fresh Rose Mask.
Ingredients
The key ingredients in the mask are pure rosewater (to soothe and tone); cucumber extract and aloe vera gel (to soothe, cool and calm); and porphyridium cruentum (a type of algae meant to deliver optium moisture).
Application/Removal
The mask's cucumber extract and aloe vera gel makes it easy to apply. I give my face a gentle cleanse first then apply the mask with a silicon brush. Leave on 5 - 10 minutes and then wash it off. It does not dry out so it is easy to remove as well.
PRO TIP: You can chill the container in the fridge before application for an extra cooling sensation. This might be beneficial after being in the sun.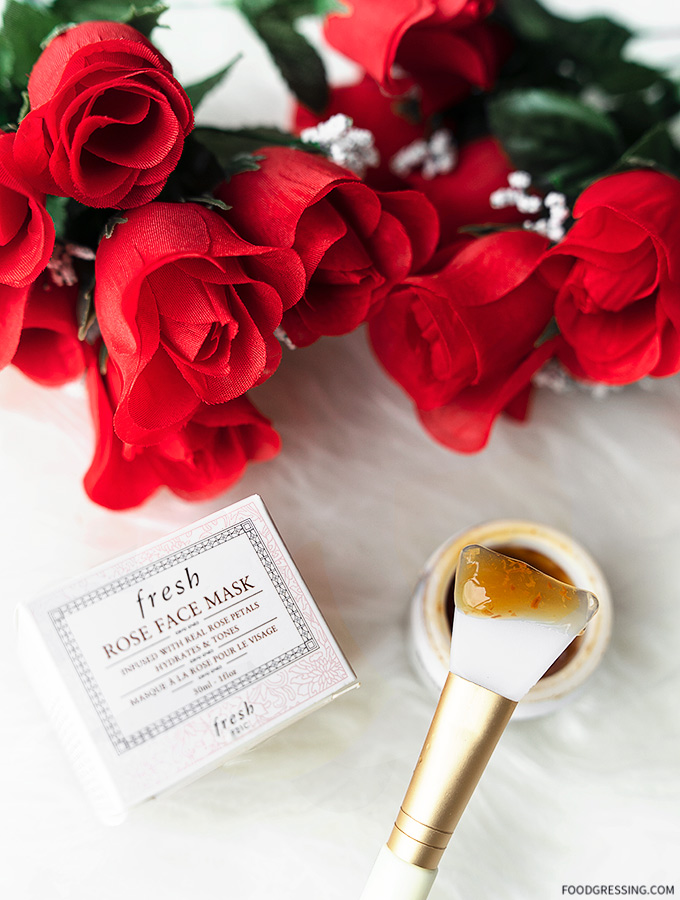 Scent
Do you like the smell of fresh roses? I do. Honestly, I like to breathe in the container before applying the mask. The sweet, floral scent is soothing and puts a smile on my face.
Results
After applying mask, my skin feels cool, calm and hydrated. I consider the mask as a good skin pick-me-up for that extra hydration boost. I wouldn't rely on it solely to keep my skin hydrated but rather something extra on top of other products I use that have hydrating properties.
How long does the product last?
With the Fresh Rose Mask, I have been using as per needed based on how the dry and cold the weather has been. I still haven't finished using all of the container but I estimate a 1 oz/30 mL would last me through 4 months of winter. However, it is gentle enough to be used daily.
Overall Impression
In general, I would keep the Rose Fresh Mask as part of my winter skin care routine. The results were reasonable for the price of the product. I would recommend it to others. Rating: ⅘
Related posts: