Here are some ideas on how to celebrate Chinese New Year Vancouver 2023.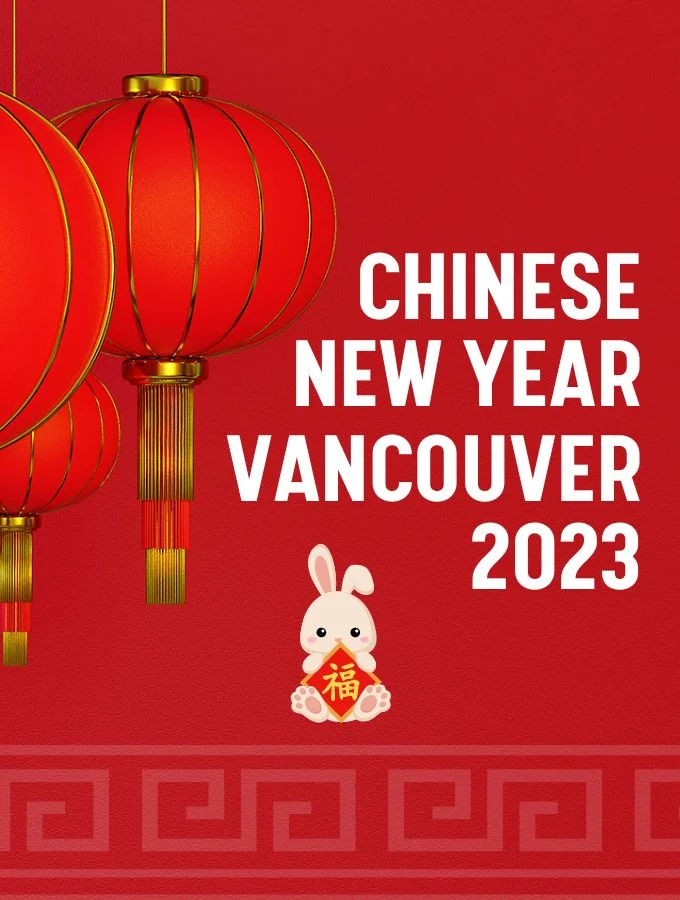 Chinese New Year 2023 is Sunday, January 22 and this year is the Year of the Rabbit.
This list is updated as information becomes available. If you have an event/business that wants to be added, please contact me at [email protected] or DM me @foodgressing on social media.
If you like this post, please share with your friends and family. This would help support the website and for me to continue doing these roundups.
Chinese New Year Vancouver 2023 Restaurant/Hotel Features
A.Bento 飯匠
A.Bento 飯匠 is offering 3 Rabbit Gift Boxes.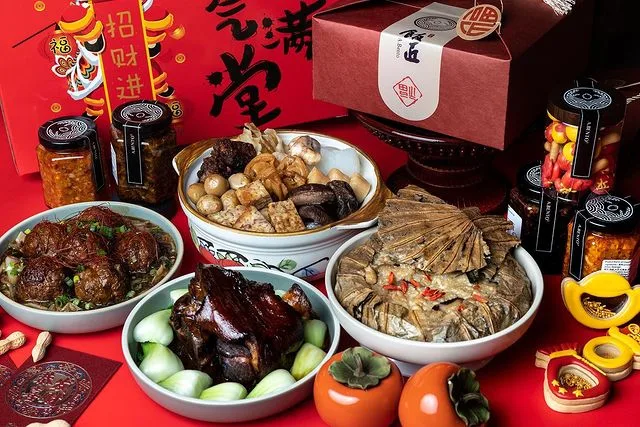 RABBIT GIFT BOX A:
-House Made Spicy Chili Sauce
-House Made Garlic Sauce
-House Made XO Sauce
-House Made Pineapple Chili Sauce
-Lucky Red Envelope
RABBIT GIFT BOX B:
-House Made Spicy Chili Sauce
-House Made Garlic Sauce
-Fortune Cookie
-Fortune Meringue
-Lucky Red Envelope
RABBIT GIFT BOX C: (Vacuum Packed Frozen Dinner Set)
-Buddha Jumps Over the Wall
-Braised Pork Hock
-Sesame Oil Chicken Sticky Rice in Lotus Leaf
-Braised LIon's Head
-Lucky Red Envelope
Available for order and pick up starting tomorrow January 3 online at www.abento.ca or by phone 604-423-9585. Last day to order is January 20 or until sold out and last day for pick up is January 23. Quantities are limited.
Wild Sweets
Wild Sweets by by Dominique and Cindy Duby are offering a Lunar's New Year collection featuring: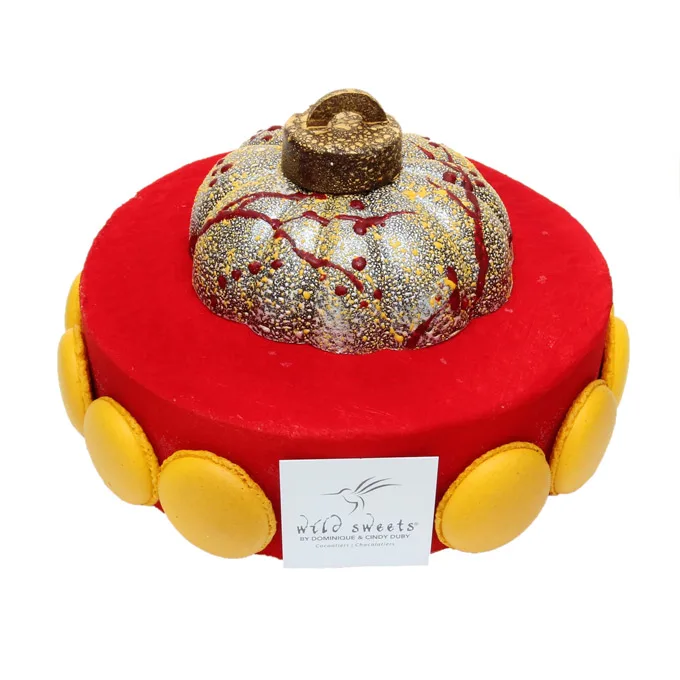 Notch8 at Fairmont Hotel Vancouver
Vancouver's beloved Afternoon Tea destination, Notch8 at Fairmont Hotel Vancouver, has launched its next themed Afternoon Tea service in celebration of the Lunar New Year.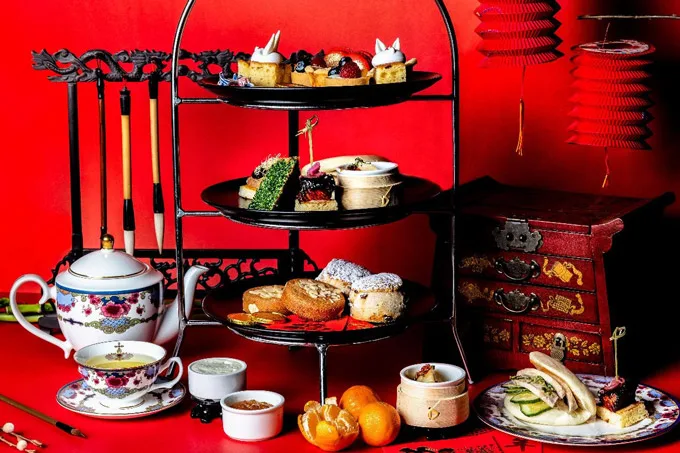 Fairmont Hotel Vancouver has a long-standing tradition for Afternoon Tea, and Notch8's next iteration, led by Head Chef Danai Hongwanishkul, celebrates the beginning of a New Year and renewal of hope and prosperity. Notch8 has partnered with Vancouver-based Koncept Designs to continue to transform the tea room décor by bringing the theme to life, setting the backdrop for a delicious tea service. Throughout the Lunar New Year Afternoon Tea season, eight lucky winners will receive a 'Golden Ticket' in a red envelope, ranging from complimentary tea for two, to an overnight stay at Fairmont Hotel Vancouver and more. Specialty cocktails in partnership with The Macallan, and wines are available as optional add-ons to the experience.
The Lunar New Year Afternoon Tea will be available from Friday, January 6 through Sunday, February 19 with seatings held at 11:00 a.m., 1:00 p.m., and 3:00 p.m. The special Lunar New Year Afternoon Tea Menu is available for $69 per person ($34.50 for children 12 and under), and begins with a selection of Fairmont's LOT 35 Tea, along with sweet and savoury bites such as Chilled Char Siu Sablefish on Milk Bread, Typhoon Shelter Prawn Toast with mandarin orange aioli, Pork Dumplings, Foie Gras Turnip Cake with pork floss, Hainan Chicken Steamed Bao, Egg Custard Tart, Red Bean Macaron, and a special red envelope with chocolate coins.
The Lunar New Year Afternoon Tea at Notch8 is available Thursday through Sundays from January 5 through February 19 with three seatings available.
Mott 32
Available January 20 – February 5 for lunch and dinner, Mott 32's elegant Lunar New Year offerings can be ordered a la carte or as a set menu.
Look for dishes like the refreshing, elegant and deeply satisfying Whole Lobster Salad, designed for sharing and featuring dried abalone and a soy and sesame dressing, or a luxurious blend of Alaskan King Crab meat with tender E-Fu Noodles covered with supreme broth and a local free range egg. A Fried Arrowhead Cake is hand-crafted ​​with the bulbs of the arrowhead plant – only available at Lunar Near Year and enjoyed as a traditional snack.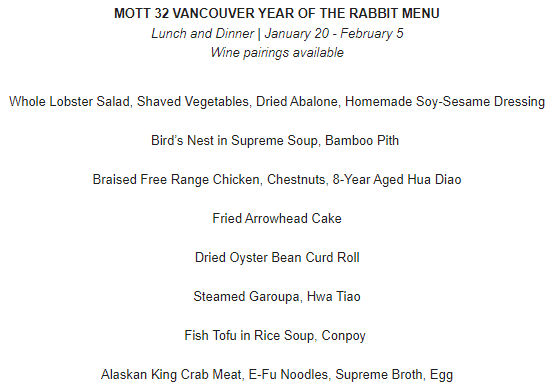 Ladurée
Ladurée Canada is celebrating the year of the rabbit by bringing back its exquisite Lunar New Year macaron box.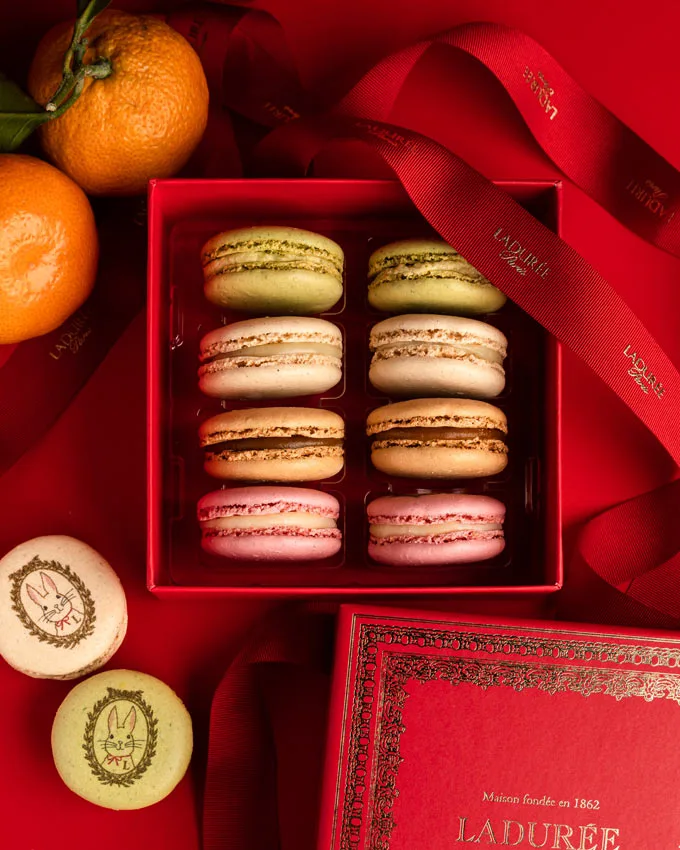 The collectable box is decorated in traditional red and gold colours symbolizing good fortune. Boxes can be selectively filled with eight macarons ($43.00) from an assortment of Ladurée's classic or specialty flavours.
For the holiday, Ladurée's famous macarons can be customized with the symbolic rabbit ($1.50 per side) or luxurious gold leaf detailing ($3.30 per side).
In Vancouver, Ladurée's Pastry Laboratory will also be offering a limited edition 'Evidence' cake for Lunar New Year, available January 12 – 22.
This special dessert by Ladurée's executive pastry chef from France, Alexandra Launay, is made with a red chocolate base filled with yuzu and tangerine cremeaux and madeleine biscuit, topped with a delicate coconut mousse and decorated with a gold leaf and shiny red glaze.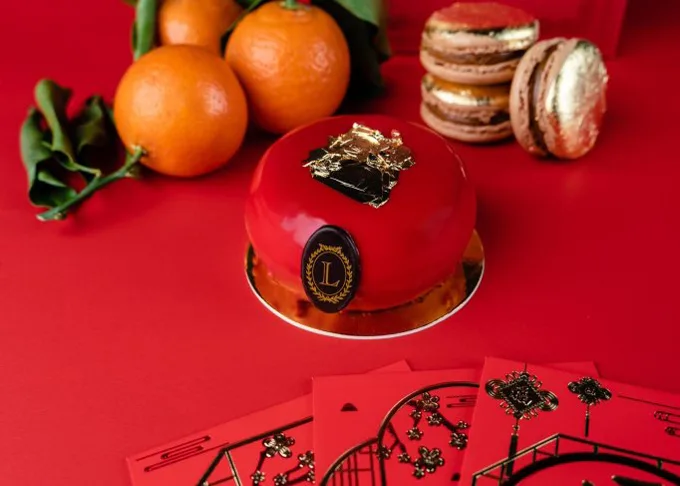 Holts Cafe
Celebrate the Year of the Rabbit with an elegant Lunar New Year Afternoon Tea at Holts Cafe featuring savoury and sweet fare accompanied by fine teas from Sloane.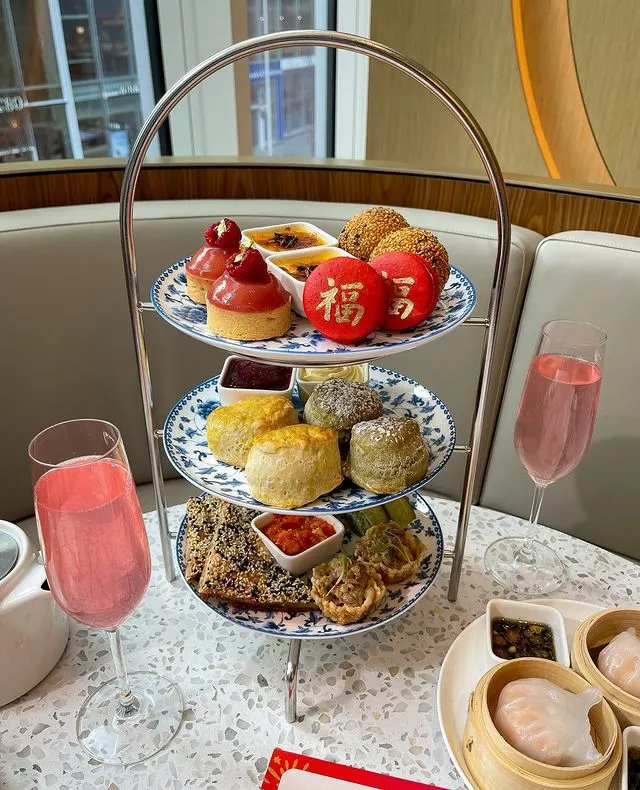 Five Sails
The talented Pastry Chef Daria Andriienko at Five Sails has created a special dessert to celebrate Lunar New Year,
Mandrine with layers of Feuilletine, Citrus Chantilly, Mandarin Marmalade and Orange Chocolate. This is available starting Saturday, January 21st.
Smitty's Oyster House Main Street
The team at Smitty's Oyster House Main Street will be celebrating Lunar New Year with a special cocktail feature – Rabbit's Foot (Aperol, Elderflower, Bubbly, Club Soda and garnished with a Dry Orange), guests will receive a red envelope with every order of the cocktail feature filled with a lottery scratch ticket, or chocolate dollars and one of the envelopes will be filled with a surprise $88 Gift Card. This is available all weekend, from Friday January 20th to Sunday, January 22nd.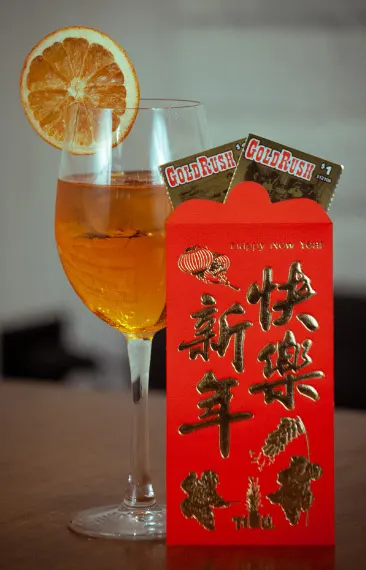 Gotham Steakhouse and Bar
Ring in Lunar New Year with Gotham's Lunar New Year cocktail – Fortunate Bun (Absolut vodka, Giffard Ginger of the Indies Liqueur, fresh lemon juice, charred lemongrass and tamarind syrup and Goji berries) for $18. Available January 17 – 23.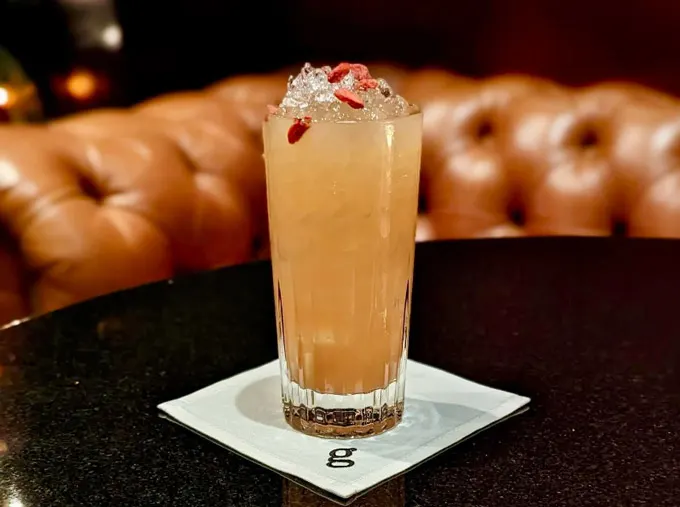 Straight and Marrow
Bar Manager Chad Rivard at Straight and Marrow will be featuring a special White Rabbit Negroni to celebrate the weekend of Lunar New Year. White Rabbit Negroni is served in a vintage tea cup with White Rabbit Candy Gin, Rose Campari, Bianco Vermouth and Lemon Oil.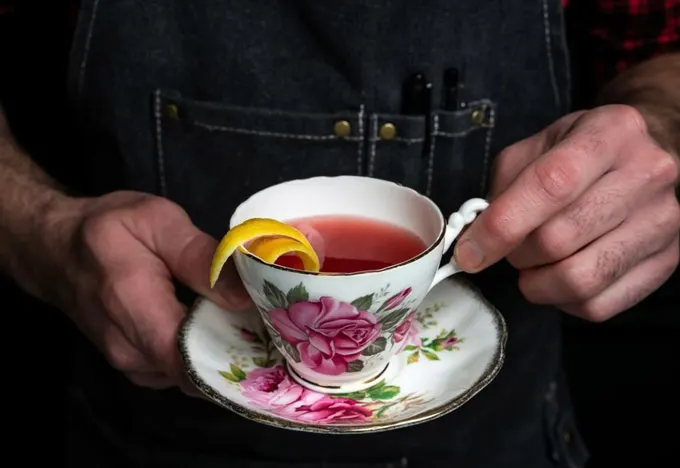 The Victor
The Victor will be offering two cocktail features for Lunar New Year, both are available from January 20th to January 27th.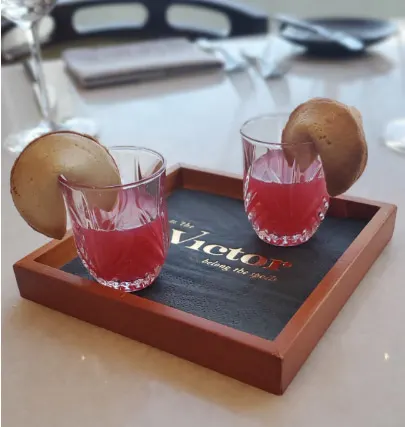 Shot (serves 2)
"Lucky you!"
15ml Hibiscus infused Baijiu
30ml Lychee liqueur
15ml MomoKawa Pearl Nigori Sake
20ml lemon juice
10ml sugar
Mix all ingredients in a cocktail shaker, shake on ice, fine strain into elegant shot glasses, garnish with fortune cookie.
Martini
"Jade Rabbits"
15ml Cazadores reposado tequila
15ml Baijiu
20ml yuzu juice
30ml jasmine syrup
1 dropper of lime leaf bitters
1 stem on lemongrass
Mix all ingredients in a cocktail shaker, shake on ice, fine strain into a teapot with a bag of jasmine tea in it, pour into martini glass with lemongrass garnish and few drops of sesame oil.
Heritage Asian Eatery
Heritage Asian Eatery is offering a Lunar New Year Special Set Menu. vailable January 16 to 25 at Heritage Pender only. Dine in or take out. Feeds 4.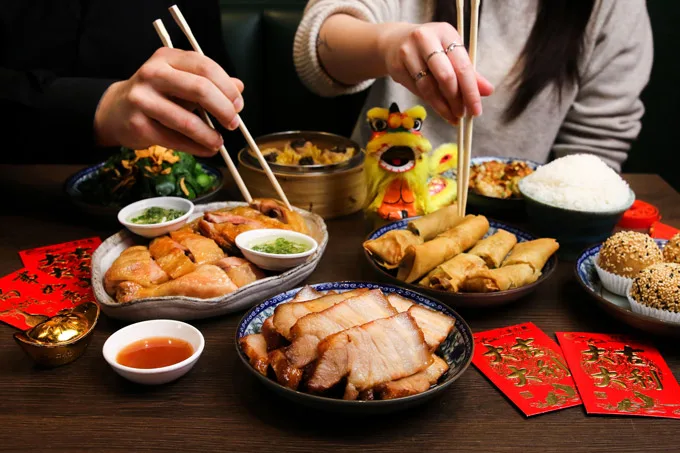 To pre-order: please contact the restaurant at (778) 737-1108
Menu
Special LNY Spring Rolls⁠ (prawn, BBQ pork, chives, shiitake & Chinese cabbage)

New item
Spring rolls symbolize gold bars and are believed to bring wealth & prosperity
Also named after Lunar New Year ("Spring Festival" in Chinese)

Prawn Toast⁠
Truffle Siu Mai⁠
Chili Wontons⁠

Dumplings are also believed to bring wealth & prosperity in the new year

Salt Baked Chicken⁠
BBQ Roast Pork⁠
Gai Lan⁠
Jasmine Rice⁠
Black Sesame Ball⁠
Phantom Creek Estates
Phantom Creek Estates is offering a Lunar New Year Limited Edition Gift Box featuring the 2019 Becker Cuvée and the 2019 Kobau Cuvée, beautifully packaged together with lucky red envelopes to bring health and prosperity.
Available early next week for a limited time
Pricing: $200
Order available on the website
Photos to be provided
Buttermere
Buttermere is offering a limited amount of their Year of the Rabbit cake, decorated with a rabbit wearing god of wealth's hat to bring in wealth and treasure. This year the Lunar New Year mini set dessert symbolizes wealth, happiness, and luck. In addition, they offer Koi candies which symbolizes luck, good fortune, and positive circumstances.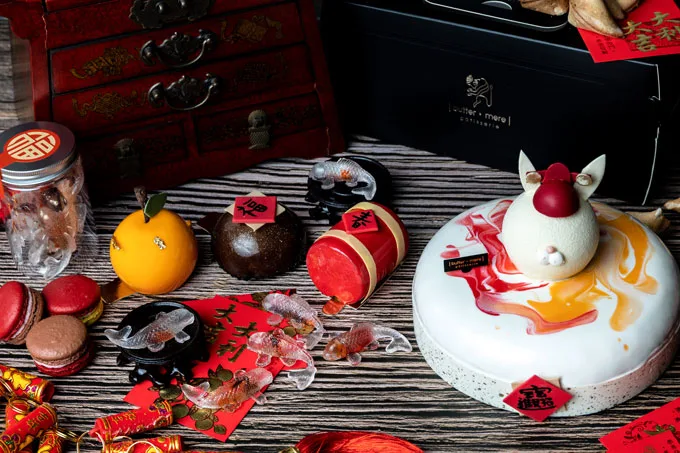 CoCo Fresh Tea & Juice YVR
CoCo Fresh Tea & Juice YVR celebrates the Year of Rabbit by giving out Red Packets starting January 16 through January 31, 2023, at participating locations in Richmond and Surrey.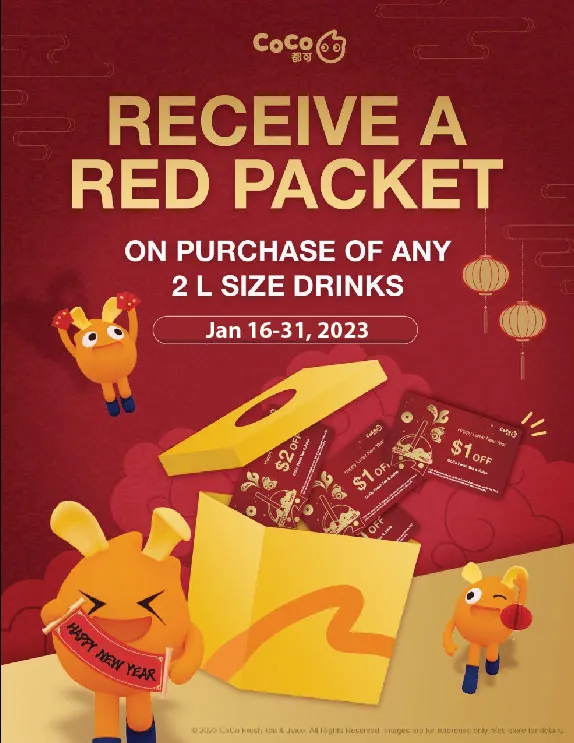 The red packet tradition, usually involving a red envelope of money or a valuable item, is a symbol of hoping to pass on a year of good fortune and blessings during the Lunar/Chinese New Year.
CoCo Team YVR is inviting everyone to the festivities at each of the participating locations and is giving out red packets to customers who have purchased two large cups of any drinks during the celebration period (January 16 – 31).
Do not miss out on the January Deal! CoCo Tea YVR offers 20% off on the CoCo classics – the 3Q Milk Tea (large) and the Brown Sugar Pearl Milk Tea (large) through January 31, 2023.
CoCo Tea YVR locations:
Blundell Centre: 140-8100 No.2 Rd, Richmond, BC
Continental Shopping Centre: 2116-3779 Sexsmith, Richmond, BC
Richmond Oval: 115 – 6699 River Road, Richmond, BC
Guildford Town Centre: 2655-10355 152 Ave, Surrey, BC
Central City: 512-10153 King George Blvd, Surrey, BC
South Surrey: 910-15355 24 Ave, Surrey, BC
Nam Dae Moon
Nam Dae Moon is offering a fun, festive treat, the Tanghulu, in two different flavours, to visiting customers during the Lunar New Year Celebration for free, starting from January 22 through February 5, 2023.
Tanghulu is a traditional Chinese snack consisting of several rock sugar-coated fruits on a skewer. Named for its calabash-like shape, this sweet and sour treat has been made since the Song Dynasty and remains popular throughout China. While Chinese hawthorn is the traditional fruit for Tanghulu, Team Nam Dae Moon prepares the treat in 2 different flavours in modern days: cherry tomatoes and strawberries. The slightly sour fruit with sweet crunchy rock sugar coating pops in the mouth, making it a fun and delicious snack for everyone, especially for kids!
One Tanghulu treat will be offered to customers for free when a purchase made in-store is $20.23 or more. What a fun and whimsical way to celebrate the Year of the Rabbit! The special event starts on January 22 and ends on February 2023, at the Richmond location only.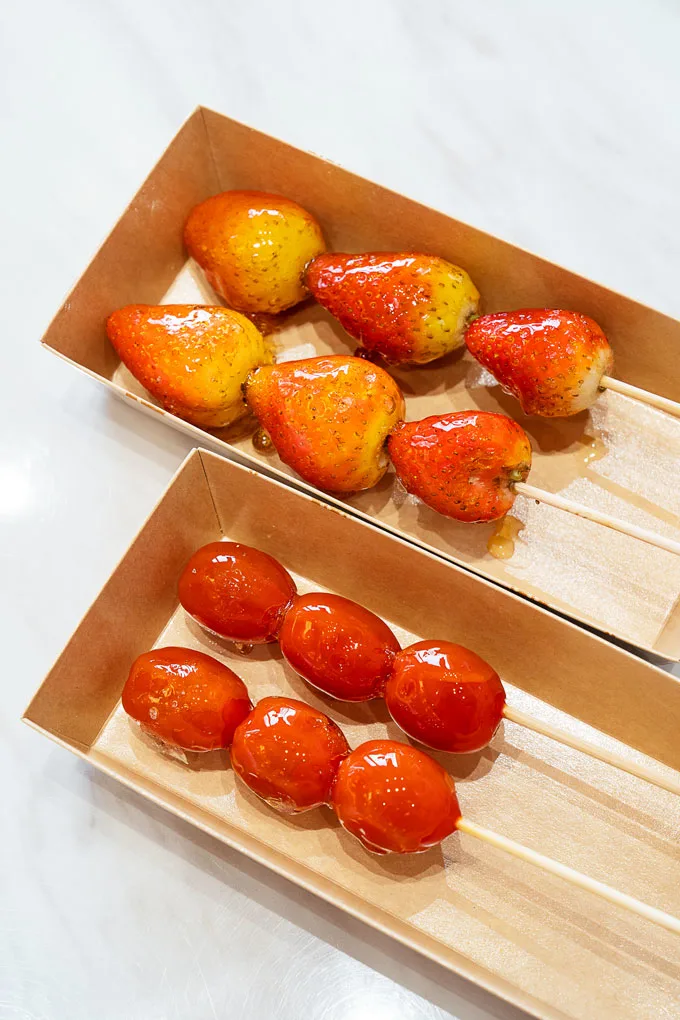 Things to Do in Metro Vancouver for Chinese New Year Vancouver 2023
Chinatown Storytelling Centre
For those looking for a special way to celebrate, the Chinatown Storytelling Centre in Vancouver has organized a special Heritage Food Tasting + Cantopop/K-pop night event selection to ring in the Year of the Rabbit.
Year of the Rabbit Heritage Food Tasting + Cantopop/K-pop night
What: Year of the Rabbit: Heritage Food Tasting + Cantopop / K-pop Night
When: Saturday, January 28th from 6:00-8:30pm. Live music @ 7:00pm
Where: Chinatown Storytelling Centre
Come learn about the cultural significance of each dish and support Chinatown's talented chefs. To top it off, they'll have live Cantopop and K-pop performances in our theatre! Limited spots, please reserve your tickets asap.
Cost: $35 per person ($25 for CSC members)
Featured dishes include:
Roast suckling pig and cutting ceremony from Chinatown BBQ
Dumplings and glutinous rice cake (nian gao, nin gou) from Kam Wai Dim Sum
Vietnamese Sticky Rice Cake (bánh chưng) from DD Mau
White Rabbit Cookies from Kouign Cafe
Longevity Peach Buns and Noodles from Pink Pearl
Metropolis at Metrotown
Metropolis at Metrotown is helping shoppers prepare for an auspicious Chinese Lunar New Year. Starting January 22, and running through February 5, 2023, the largest shopping centre in BC will usher in the Year of the Rabbit with cultural workshops, live entertainment and atmospheric décor.

Encourage a favourable start to the year by experiencing these eight lucky Year of the Rabbit activities at Metropolis at Metrotown:
Learn the intricacies of traditional Chinese art. Certain art forms have been practiced in Chinese culture for thousands of years. During Lunar New Year, Metropolis at Metrotown will host a variety of art workshops, including calligraphy and paper cutting, for shoppers of all ages.
Marvel at dazzling dance performances. Every Friday, Saturday and Sunday during Lunar New Year celebrations, cultural dance troupes will mesmerize audiences with visual storytelling.
Watch a fiery Lion Dance. The lion dance is performed to ensure prosperity and good luck for the upcoming year. Hosted by performers of all ages, the lion dance at Metropolis at Metrotown will bless the shopping centre, along with retailers and shoppers, on January 25 at 10am.
Snap a photo with the God of Wealth. Tsai Shen Yeh, or the God of Wealth, will bring good fortune and blessings to shoppers, who can take a photo with the deity as a lucky souvenir.
Indulge in delectable Chinese cuisine. Chef Tony's Dim Sum and T&T Supermarket, both located at Metropolis at Metrotown, serve authentic Chinese fare. During Lunar New Year, shoppers can sample a snack box with seeds, candy and lotus, or shop at Tong Ren Tang for traditional Chinese herbs.
Spin for lucky money. Shoppers who spend $188 or more (before tax; must present same-day receipt) can test their luck by spinning a wheel to win a $20 gift card from Metropolis at Metrotown, T&T Supermarket, Walmart, Real Canadian Superstore or Hudson's Bay Company. Spin again to earn a wish for good health, prosperity or fortune, along with a surprise gift box. Bonus: any shopper who visits Metropolis at Metrotown during Lunar New Year can enter to win one of three gift cards for $888.
Give back to increase your own good fortune. For every shopper who spins the wheel for lucky money, Metropolis at Metrotown will donate $5 to Angels on Earth Society. The Burnaby-based charity provides cultural education to students at no cost, with a focus on different elements of Chinese culture.
Embrace the ambience with Lunar New Year displays. While shopping at Metropolis at Metrotown during Lunar New Year festivities, visitors will wander among cheerful lanterns and delicate cherry blossoms.
Soar Over Taiwan
From the Ruan'an Bagua Tea Farm to the glittering towers of Taipei, you'll see the best of Taiwan aboard this awe-inspiring flight ride. Feel the ocean breezes, enjoy the scents of lush national parks and experience the thrilling sounds of bustling cities. Soar Over Taiwan is at FlyOver Canada for a limited time only — from January 10 to February 12, 2023.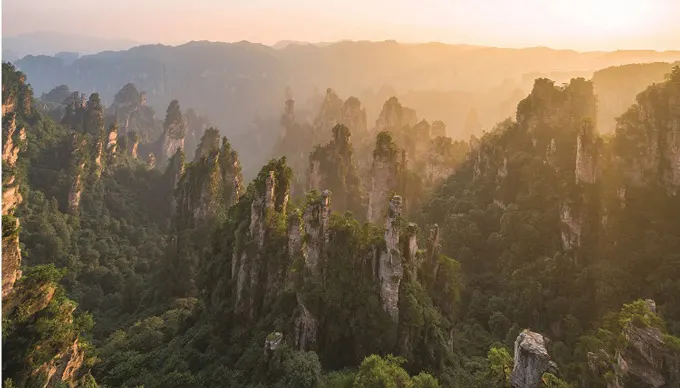 Parq Vancouver
Welcome the Year of Rabbit with a parade and ceremony of the Lunar New Year Lion Dance on Sunday, January 22nd at Parq Vancouver. The Lion Dance will begin in the main lobby with a spectacle of traditional lions and drums. There will be a God of Fortune handing out 'Lucky Red Envelopes' to guests throughout the day (2-3PM and 8-9PM). Everyone is invited and welcomed! The Noodle Bar will also be offering $3 off all bowls from Sunday, January 22nd to February 5th from 3 to 5PM.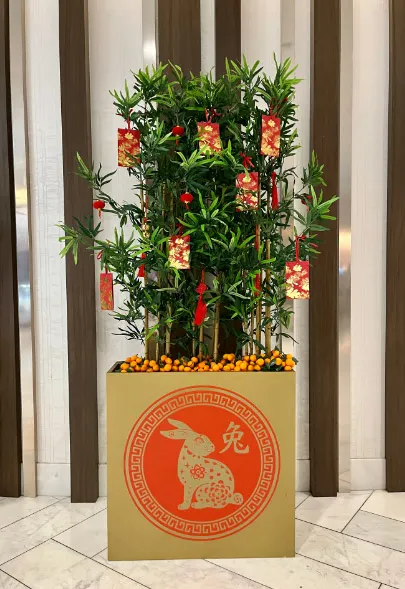 Dr. Sun Yat-Sen Classical Chinese Garden
Dr. Sun Yat-Sen Classical Chinese Garden is a popular spot to visit during the Lunar New Year and on January 21st and 22nd, they are offering an array of performances (including Lion Dance, Guzheng and City Opera Vancouver), Arts & Crafts, activities & activations, delicious food and witness the premiere of a brand new Exhibition by Chairman Ting!
Buy your tickets ahead, to save time and avoid waiting in large lines during our popular annual Lunar New Year festival.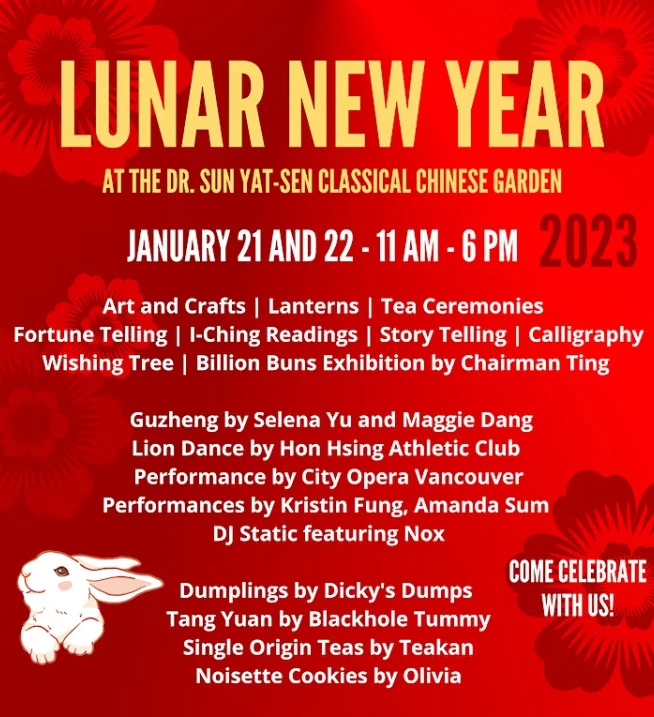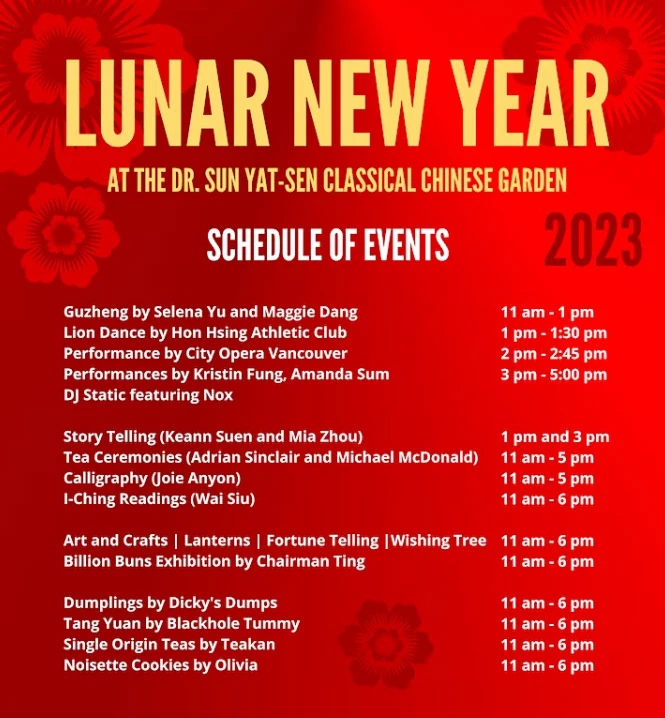 FULL LIST OF ACTIVITIES/PERFORMANCES:
Guzheng by Selena Yu and Maggie Dang (11 am – 1 pm)
Lion Dance by Hon Hsing Athletic Club (1 pm – 1:30 pm )
Performance by City Opera Vancouver (2 pm – 2:45 pm)
Performances by Kristin Fung, Amanda Sum (3 pm – 5:00 pm )
DJ Static featuring Nox (1 pm and 3 pm)
Story Telling (Keann Suen and Mia Zhou) (11 am – 5 pm )
Tea Ceremonies (Adrian Sinclair and Michael McDonald) (11 am – 5 pm )
Calligraphy (Joie Anyon) (11 am – 6 pm )
I-Ching Readings (Wai Siu) (11 am – 6 pm)
Art and Crafts | Lanterns | Fortune Telling |Wishing Tree Billion Buns Exhibition by Chairman Ting (11 am – 6 pm)
Dumplings by Dicky's Dumps (11 am – 6 pm)
Tang Yuan by Blackhole Tummy (11 am – 6 pm)
Single Origin Teas by Teakan (11 am – 6 pm)
Noisette Cookies by Olivia (11 am – 6 pm)
After their online ticket sales end, there will be a limited number of tickets available at our box office for walk-ins.
All donations will go toward supporting our Xiao Seniors Program, Traditional Arts Workshops and Educational Programs and our ongoing conservation projects at the Garden. As a registered not-for-profit all Dr. Sun Yat-Sen Classical Chinese Garden revenue goes toward the fulfillment of our mission to bring together cultures and communities through educational and public programs.
Aberdeen Centre
Aberdeen Centre in Richmond usually has some displays and festive programming.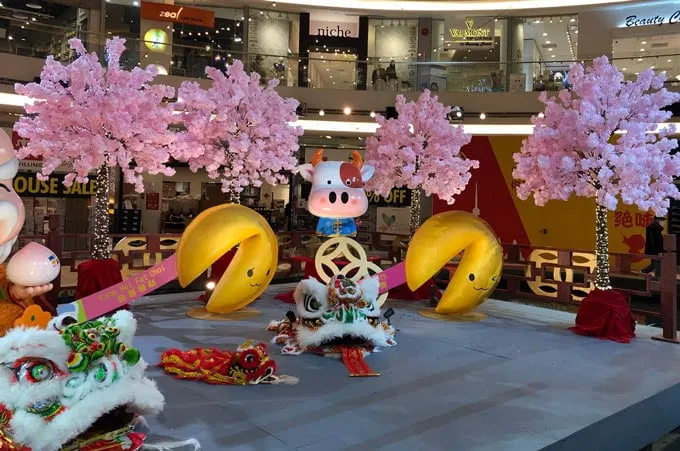 Go on a Dumpling Crawl: Richmond's Dumpling Trail
While it isn't a literal trail of dumplings – as deliciously amazing as that would be – the Dumpling Trail is a collection of restaurants serving up some of the most delectable dumplings in Richmond. Go on a self-guided Dumpling Crawl.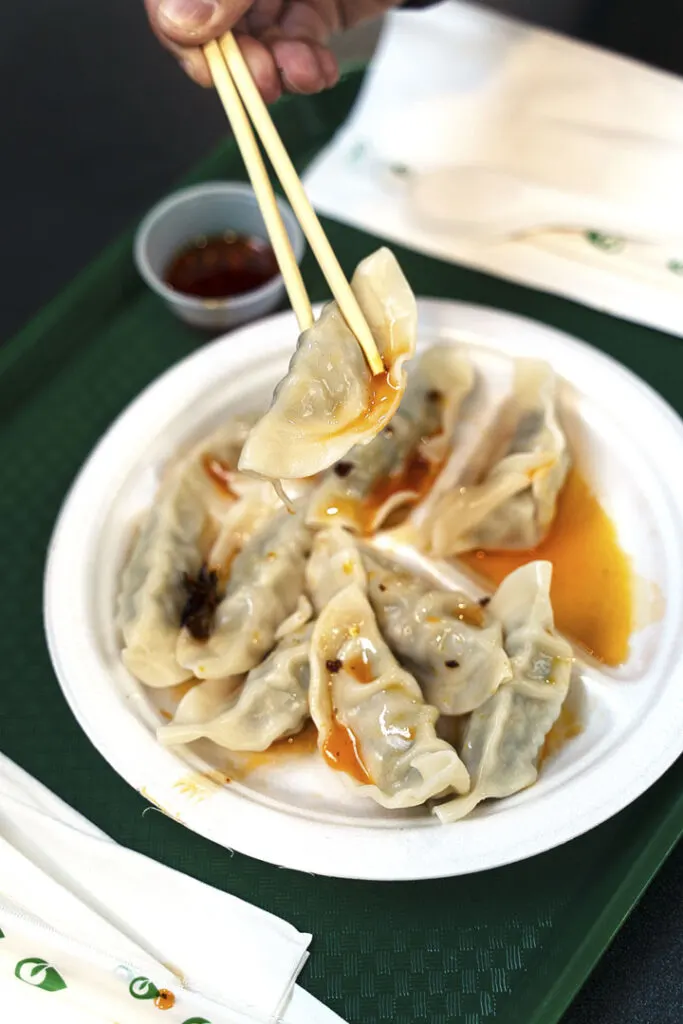 LunarFest
Celebrate the Year of the Rabbit through arts and culture; learn more about this year's LunarFest activities on lunarfestvancouver.ca.
Pick up Chinese New Year decorations
Many Asian supermarkets will have Chinese New Year decorations like door couplets, paper cuttings, lanterns and more.
International Buddhist Temple Visit
Many visitors stop by the International Buddhist Temple around New Year's time to pray for a prosperous year ahead. Please visit their site for information on hours and safety protocols for Chinese New Year Vancouver 2021.
Location: 160 Steveston Hwy., Richmond, BC
Website: buddhisttemple.ca
Here are a few other things that are happening in Vancouver during the Lunar New Year period.
Dine Out Vancouver 2023
Vancouver's much anticipated annual food and drink festival, Dine Out Vancouver 2023, will be returning January 20 – February 5, 2023.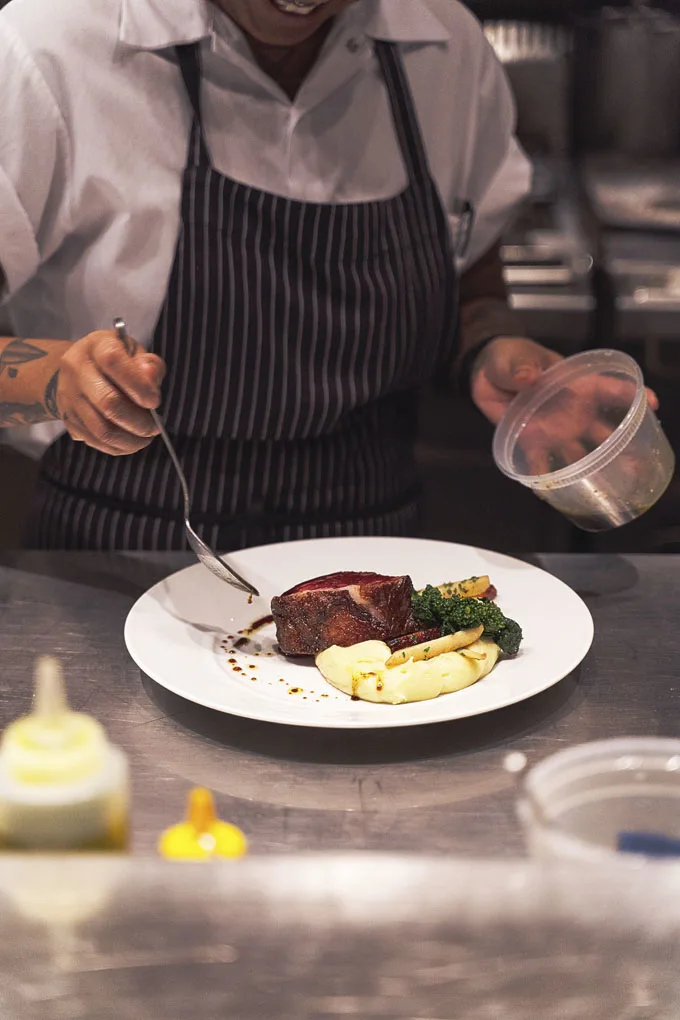 Hot Chocolate Festival 2023
Hot Chocolate Festival 2023 makes it return January 14 – February 14, 2023.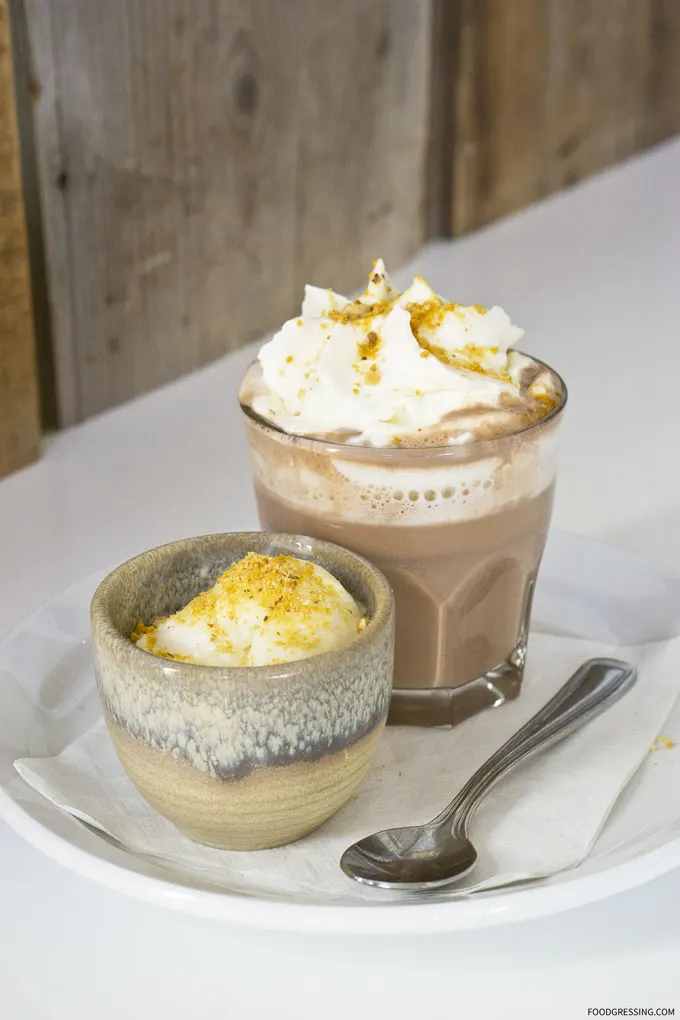 Chinese New Year Free Printables for Kids
I'm offering FREE Chinese New Year printables to help kids learn about Chinese New Year (and to keep them busy!). You'll find activity sheets, colourings pages, bing and more.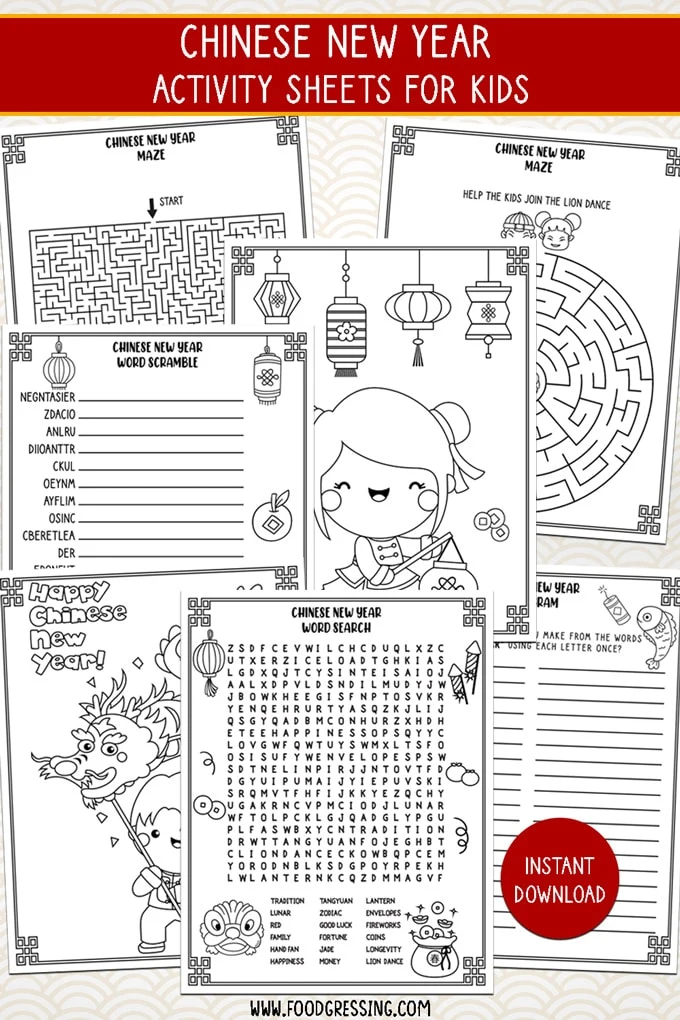 Chinese New Year Vancover 2023 Dinner at Home
Here are some ideas on how to prepare a Chinese New Year Dinner at home.
Grocery Shopping in Vancouver Chinatown
Vancouver Chinatown shops offer many items at lower prices compared to elsewhere. There are shops that offer produce, meat and BBQ, live seafood, houseware and more. Check out my guide on where to shop in Vancouver Chinatown.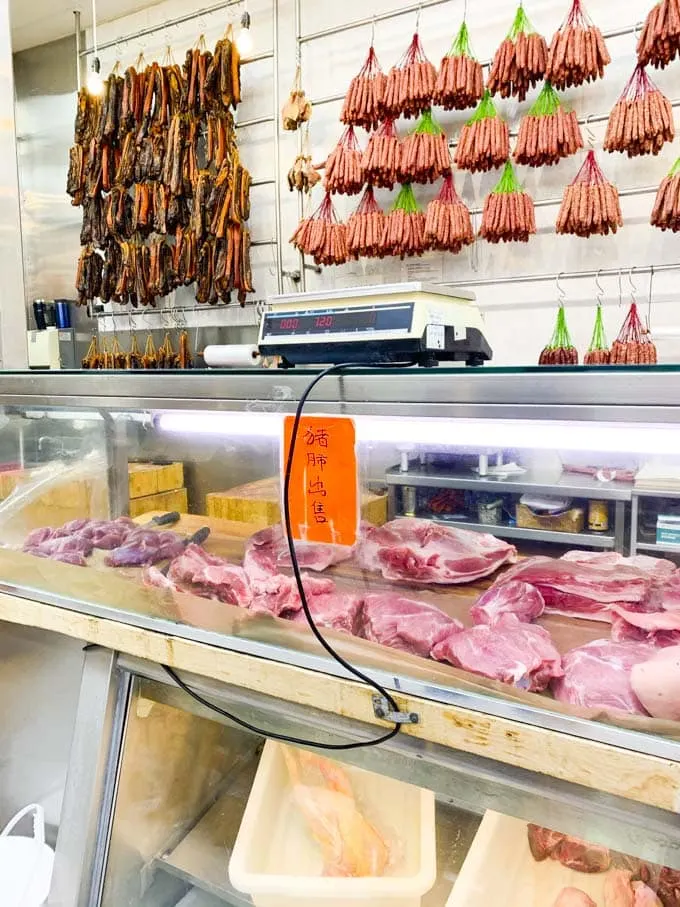 What you need for a hot pot at home
Many people opt for a simple but comforting hot pot at home to celebrate Chinese New Year Vancouver 2023. Check out my guide on where to buy hot pot ingredients in Vancouver for tip and ideas.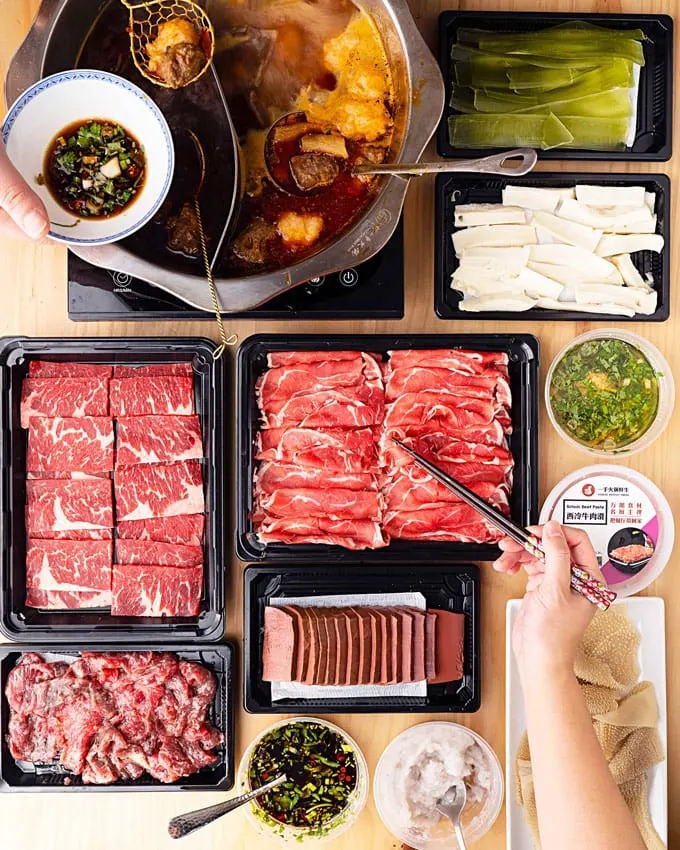 Party Platters
Party trays can be ordered from the following restaurants:
Western Lake (4989 Victoria Drive Vancouver, BC)
T&T Supermarket (various locations, check out the flyer section to see what they are offering)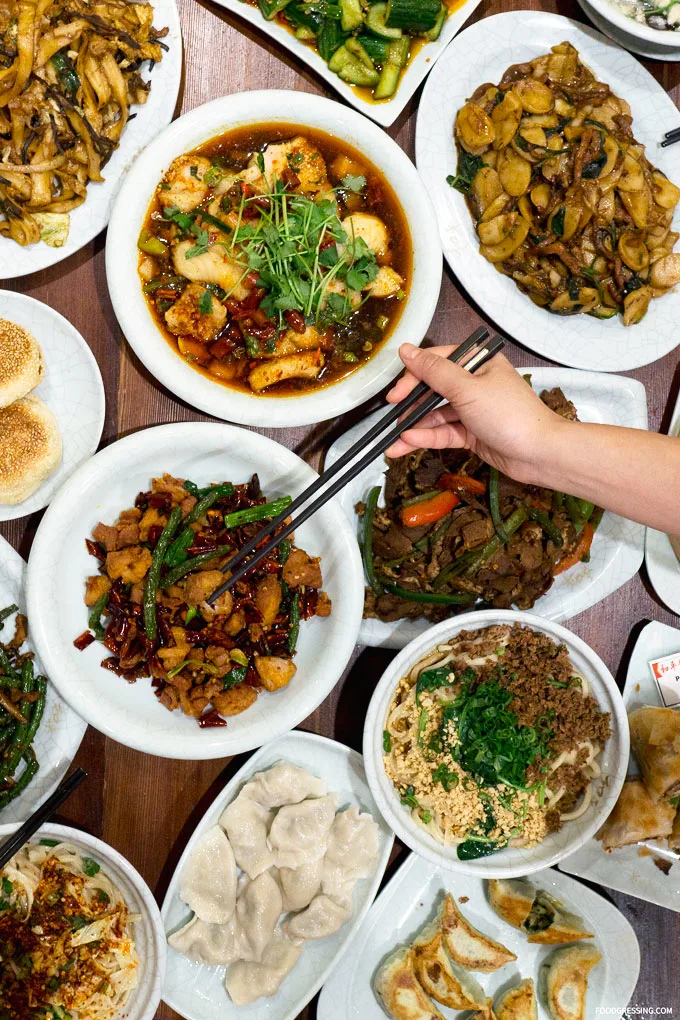 Frozen Dim Sum and Dumplings in Vancouver
Frozen dumplings come in handy at time of the year. Here's a look at where to buy frozen dumplings in Vancouver.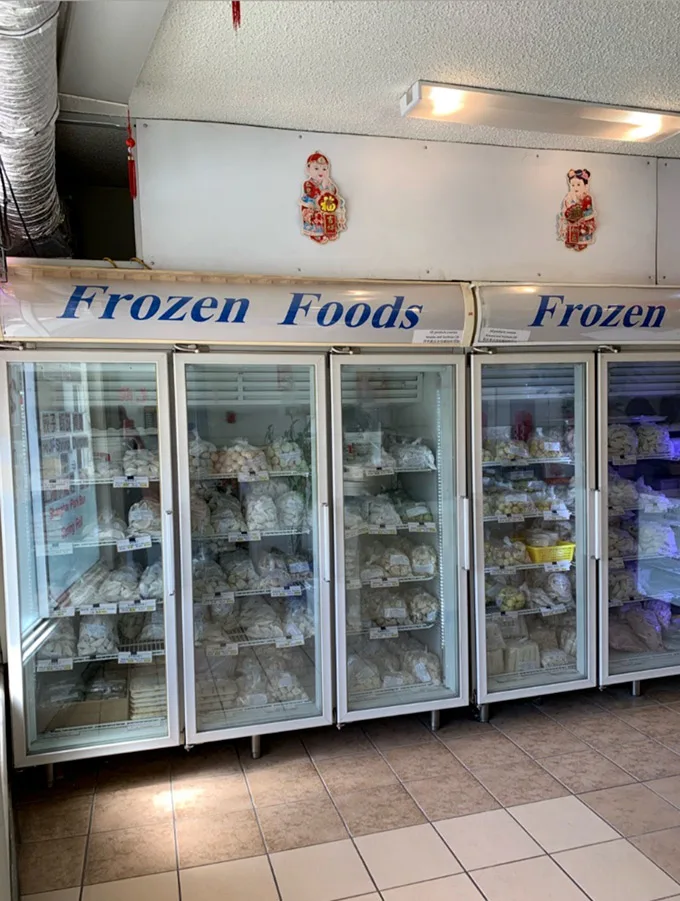 Best Dim Sum Takeout
Here are my recommendations on where to get the best dim sum takeout in Metro Vancouver based on ease of ordering and receiving, quality and taste of food, takeout options available and packaging of the food.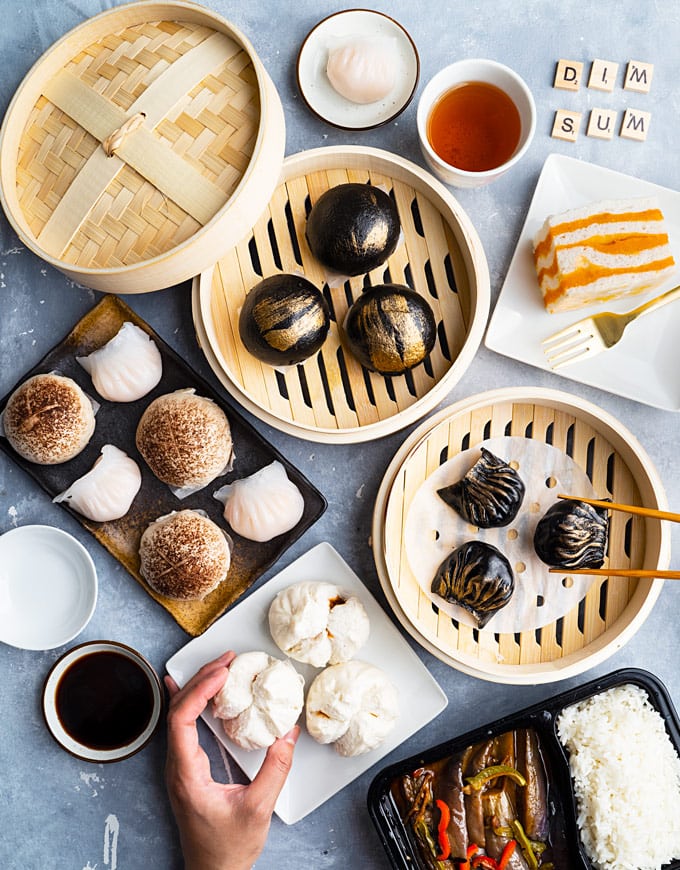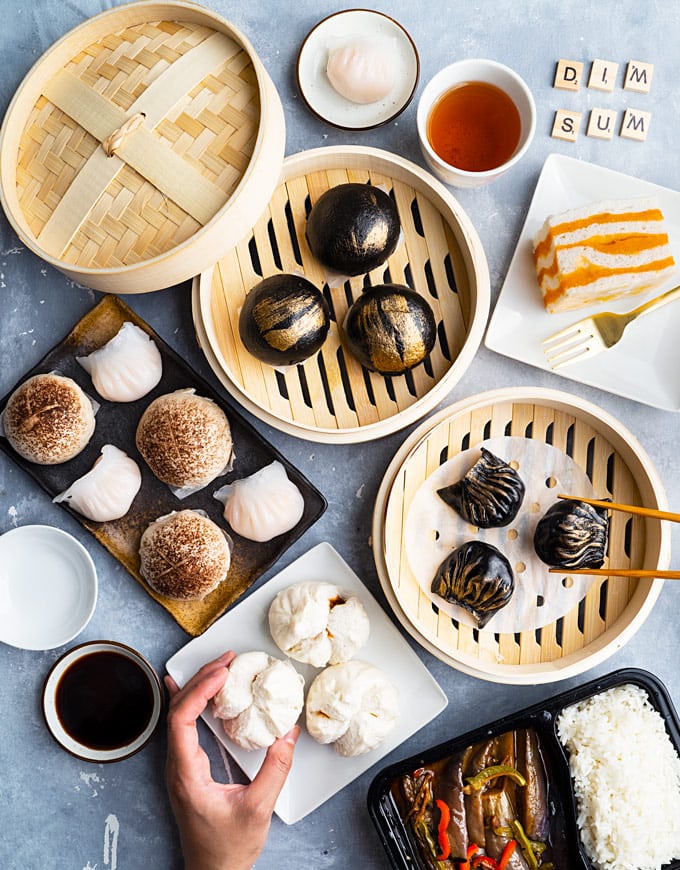 Chinese New Year Recipes
Check out my recipe on preparing Chinese Spicy Red Braised Pork Belly.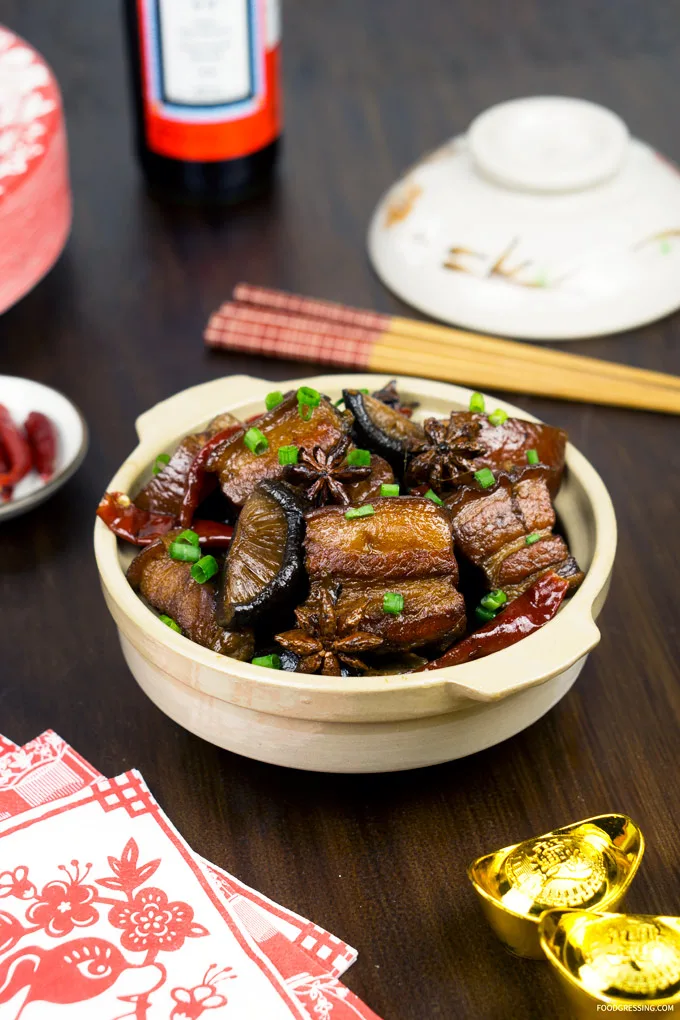 Sesame Bok Choy is a simple, healthy side dish to complement your Chinese New Year feast.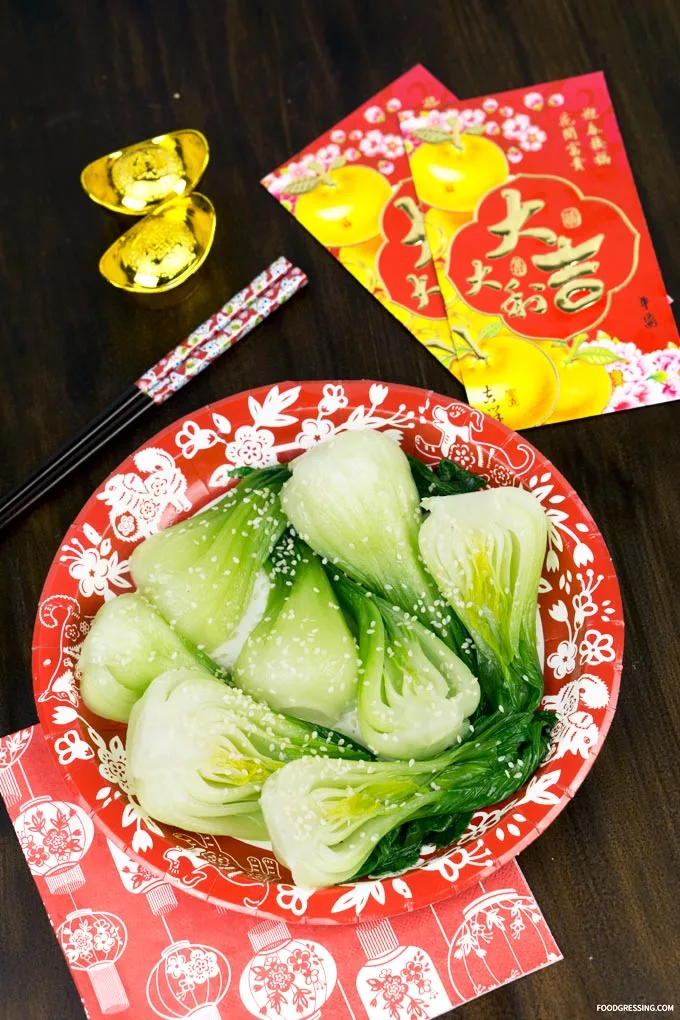 For a Chinese New Year breakfast, here is my recipe on Homemade Chinese Doughnuts, otherwise known as youtiao or 油条.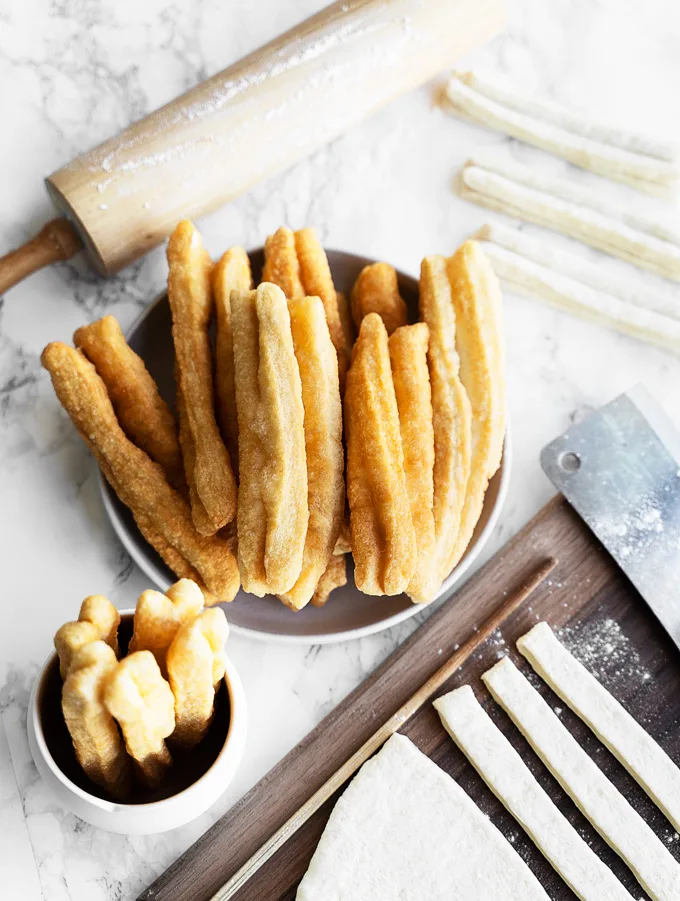 Gift Ideas
Mission Hill Family Estate, located in West Kelowna, is offering a selection of limited edition wine sets in honour of Lunar New Year.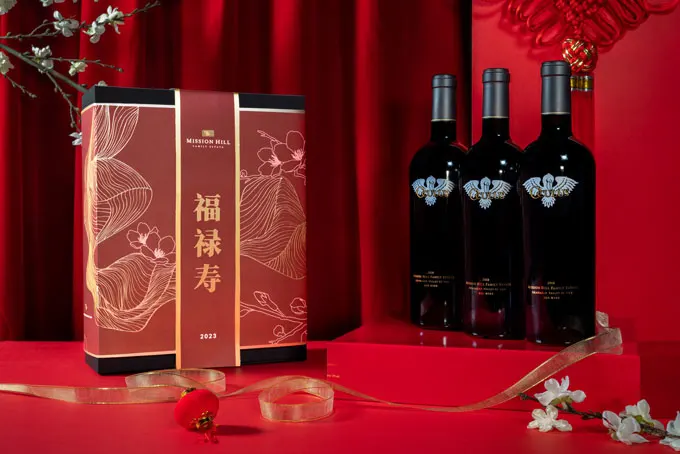 There are two three-bottle sets: one collection features a trio of Oculus, the winery's flagship Bordeaux-style wine which is the result of meticulous selection in the vineyard estate with grapes that have been specifically nurtured for this rare wine; the second collection features a trio of Compendium (a blend of Cabernet Sauvignon, Merlot, and Cabernet Franc). Mission Hill is also offering a special magnum (1.5L) gift box featuring its 2013 Oculus.
Each offering is packaged in a beautiful gift box, with complimentary shipping throughout Canada.
More details follow below. The sets are available for purchase on Mission Hill's website through February 5: store.missionhillwinery.com/Shop/Lunar-New-Year
Golden Rabbit Lunar New Year Oculus Trio
The seasonal changes of the 2018 vintage are perfectly illustrated on the packaging of this specialty set – as the banner is unwrapped, the Lucky Rabbit leaps through the seasons and into the New Year.
Pricing: $566
Spring Blossom Lunar New Year Compendium Trio
An unprecedented year of warmth and flavour concentration come together to frame the lens of the 2013 vintage, representing a balanced core of red and black fruit in this supremely smooth red.
Pricing: $316
Golden Ginkgo Magnum Oculus Gift Box
To celebrate the Ginkgo tree and its tenacity in challenging seasonal conditions, we have curated a matching magnum complete with a themed gift box to symbolize this resilience. Our 2013 Oculus is an iconic symbol of the level of excellence that the Okanagan terroir is capable of.
Pricing: $489