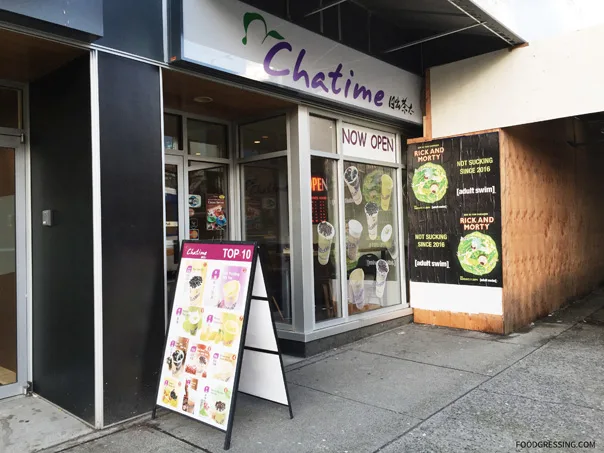 It's no secret that I'm a fan of Chatime. I enjoy their selection, ability to customize and their flavours are great too. Located at 1545 West Broadway (near Broadway and Granville), Chatime Broadway is one of five locations in Metro Vancouver (others are at Robson, Surrey Central, Richmond). I stopped by Chatime Broadway on two occassions recently to pick up a few bubbleteas and here are my thoughts.
#1 BUBBLE TEA BRAND IN THE WORLD
To start, here are a few fun facts about Chatime. Chatime is originally form Taiwan and has over 1200 locations worldwide including Abu Dhabi, Miami, and London to name a few. 100 million cups of Chatime bubble tea are sold annually – now that's a lot of bubble tea!
QUALITY IS A PRIORITY
To ensure the perfect drink, Chatime tea is brewed fresh in store. Their emphasis is on *natural*, using real tea leaves and natural ingredients. They rely on natural flavours, rather than using preservatives, pre-made tea and tea powder. Real fruit juice is used rather than powder and pearls are discarded after a few hours in order to ensure freshness. Chatime tea leaves are sourced from Taiwan including from their own tea farm.
CHATIME MENU
Chatime has quite the selection of drinks which is organized by category. There are Smoothie & Slush, Signature Milk Tea, Special Mix Tea, Fresh and Espresso Tea, and Mousse & Tea Latte. Drinks are mostly between $4-$5. Zomato has decent pictures of their menu.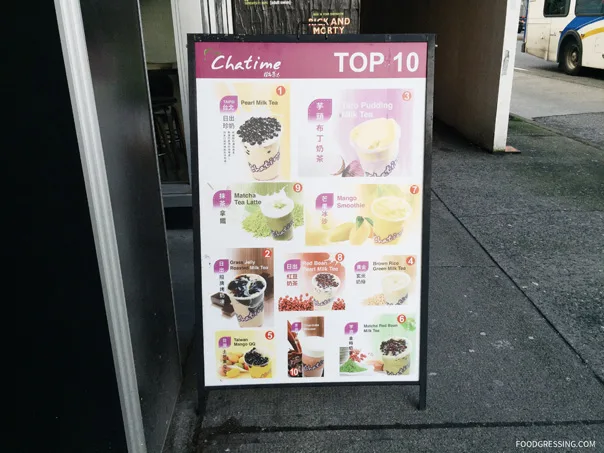 CUSTOMIZE YOUR DRINK
Chatime is about making the drink right for you. You can decided on the ice level (none, less, normal, extra) and even sugar level (0%, 30%, 50% and 80%). They also have 8 toppings available at $0.50 each: pearl, grass jelly, coconut jelly, red bean, coffee jelly, aloe vera, and rainbow jelly, pudding.
Chatime drinks come in regular (500 mL) or large (700 mL) for cold drinks and regular (500 mL) for hot drinks.
Chatime Broadway
The Chatime Broadway location is chic and modern with a long cozy banquette and some smaller dining tables.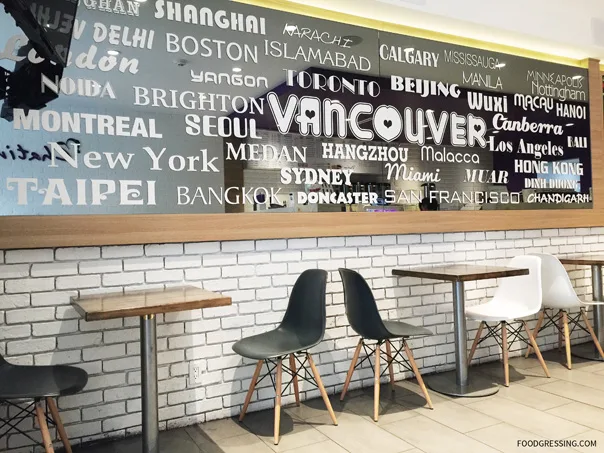 What I Tried
I have tried several flavours from different locations (Robson, Surrey Central, Markham, Montreal). My top three of all-time are the Pearl Milk Tea, Taro Milk Tea and Matcha Red Bean Milk Tea. These flavours are conservative, classic and delicious! The Taro Milk Tea has blended taro flesh. I also ordered the Taro Pudding Milk Tea from Chatime Broadway though I wasn't a big fan of the pudding. I much prefer the Chatime pearls which are big, soft and chewy.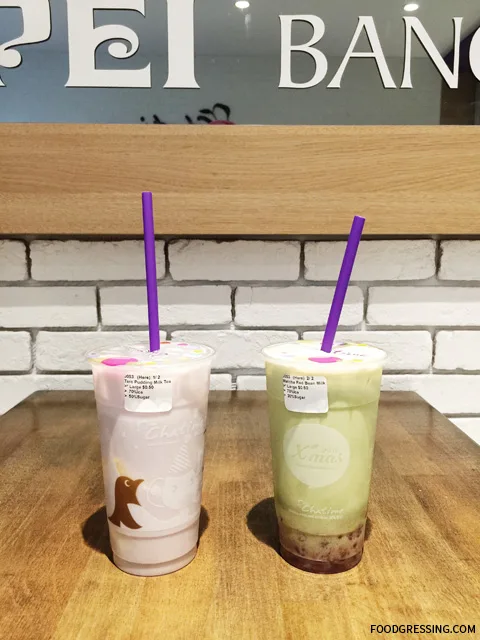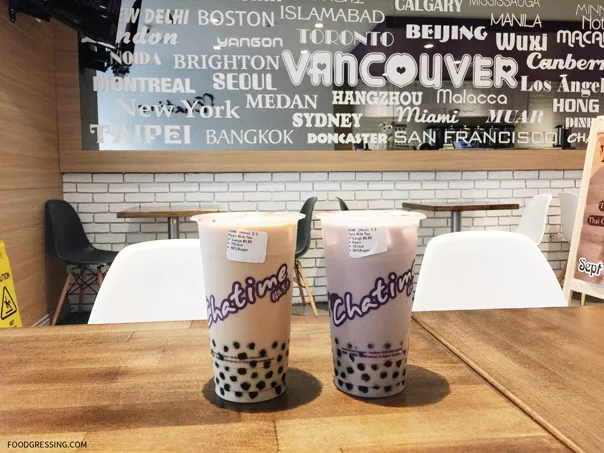 OVERALL IMPRESSION OF CHATIME Broadway
The Chatime Broadway is less busy compared to the Robson but I find that their interior is much more cozy. Chatime drinks are great as usual. You can't go wrong with one of the top 10 ones. Rating: 4/5
For more information, visit Chatime BC at their website and on Facebook.