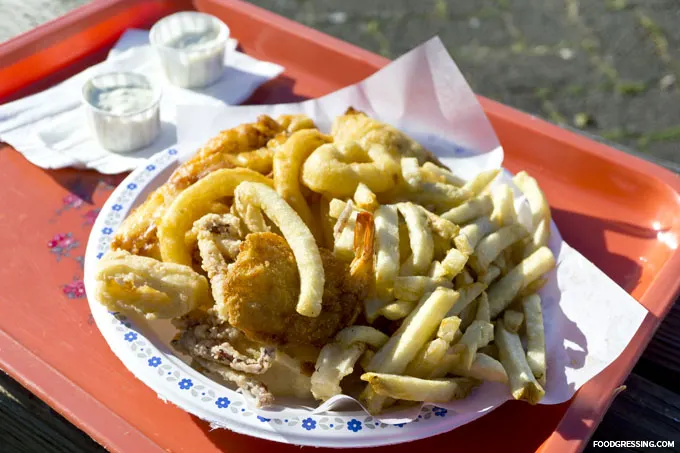 Let me start off by saying that I do not recommend the food from Celine's Fish and Chips. So, if you're short on time, you already know my opinion. To learn more about why I feel this way, keep reading.
I have been spending a lot of time at Granville Island because I take my son there to play. One of our favourite spots is around the Granville Island Public where we watch the live entertainers, chase the sea gulls and pigeons, and most importantly, EAT! I had been seeing numerous people come away from Celine's Fish and Chips with what looked like rather appetizing crispy, golden, deep fried food. Despite noticing the negative reviews and low ratings on Zomato, I decided to give them the benefit of the doubt. I regret making that decision.
Celine's Fish and Chips
Celine's Fish and Chips serves your typical deep fried seafood. Aside from that, they have some Asian-inspired menu including prawn salad rolls, seafood spring rolls and even bubble tea.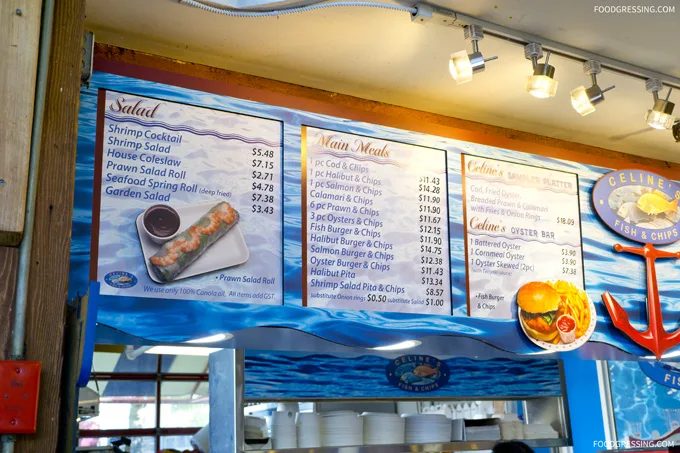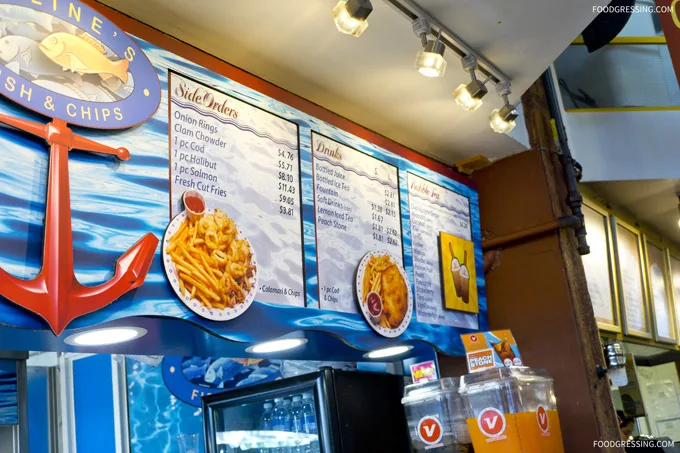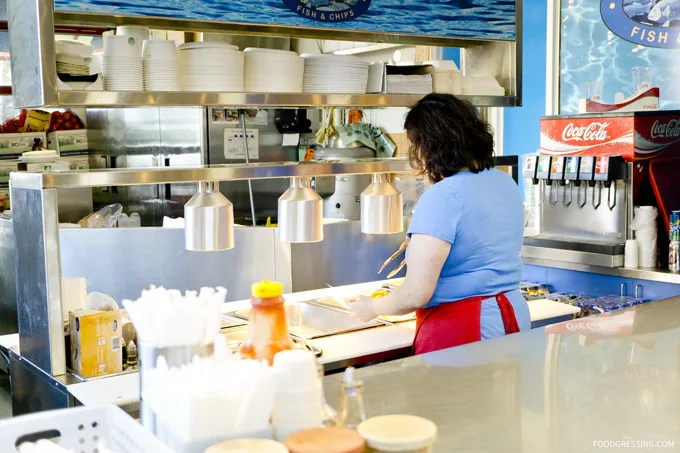 The Sampler Platter
I ordered Celine's Sampler Platter which includes cod, fried oysters, breaded prawn, calamari, fries and onion rings. The menu on Zomato is outdated and the current price of the platter is $18.09 (versus $16.67).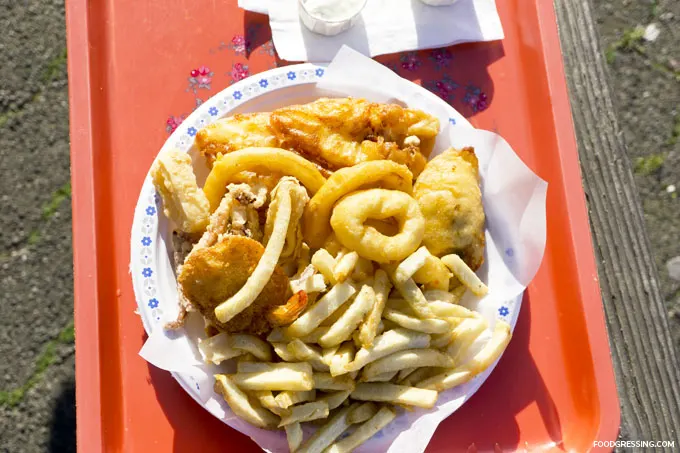 It was the most disgusting fish and chips I had ever had. First of all, they were *super greasy.* There is a certain level of acceptability towards the greasiness of fish and chips and Celine's level of greasiness was too much. The batter was tasteless – not seasoned or salty. The calamari was rubbery and the fries weren't even crispy. We managed to eat the fish by scraping away the batter. Overall, we could not finish the food and end up composting the rest. It was such a waste of money.
Overall Impression of Celine's Fish and Chips
Please don't make the same mistake as me by ordering food from Celine's Fish and Chips. With Granville Island being such a tourist mecca, I find it really disappointing that a place like Celine's Fish ans Chips is representing the type of seafood we have here on the West Coast. Do yourself a favour and go to Tony's Fish and Chips or my favourite place Go Fish. You will save yourself money, tears, and from getting hardened arteries. Rating: 1/5
For more of my Granville Island eats, follow the tag Granville Island.