While visiting Downtown Kelowna last month, my family and I stumbled upon Antico Pizza Napoletana.  Located at 347 Bernard Avenue, it was just a few blocks from the waterfront.  Since Neapolitan-style pizzas can be prepared rather quickly and we were quite hungry at that time, Antico seemed like a good place to grab some fast and hearty eats.  A quick Google search also showed that Antico Pizza opened up just over a year ago and is Kelowna's first authentic Neapolitan pizzeria.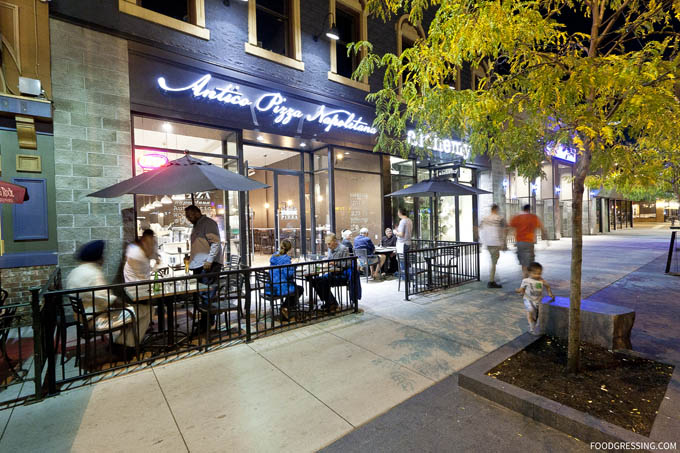 Antico Pizza Menu
On the menu are ten different pizza flavours priced between $8 – $18.  Aside from pizza, they also have hummus, soups, salads, antipasto, and burrata & prosciutto.  And of course since it is the Okanagan, local beers and wine are available.  How it works is that you place and pay for your order at the counter and the food is then brought to your table.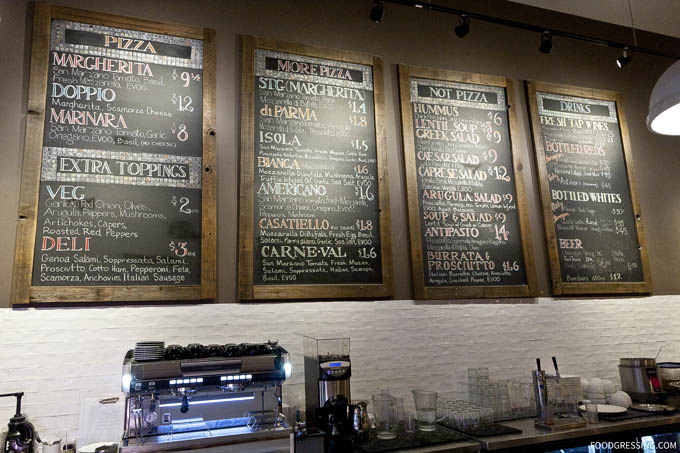 Minimalist
The interior of the restaurant is rather spacious and minimalist.  There are high top tables closer to the front of the restaurant and several larger dining tables at the back.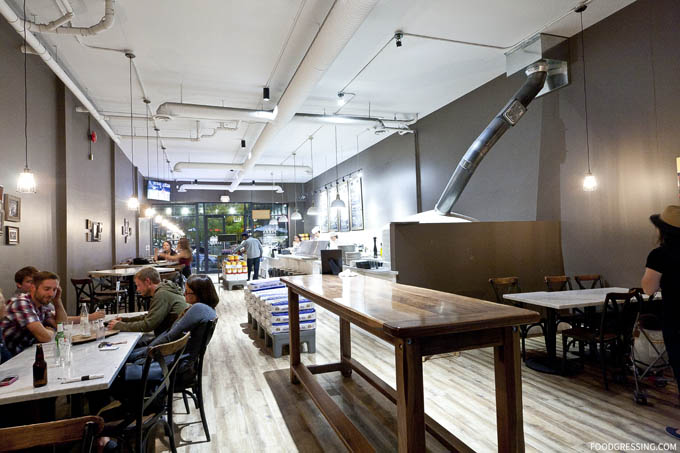 Traditional Pizza Oven
The kitchen is open-concept so that customers can watch the pizza making process.  Antico has a traditional pizza oven that was made in Naples, Italy and imported to Kelowna.  It reaches a temperature of 900 degrees and the pizza is baked in less than 2 minutes.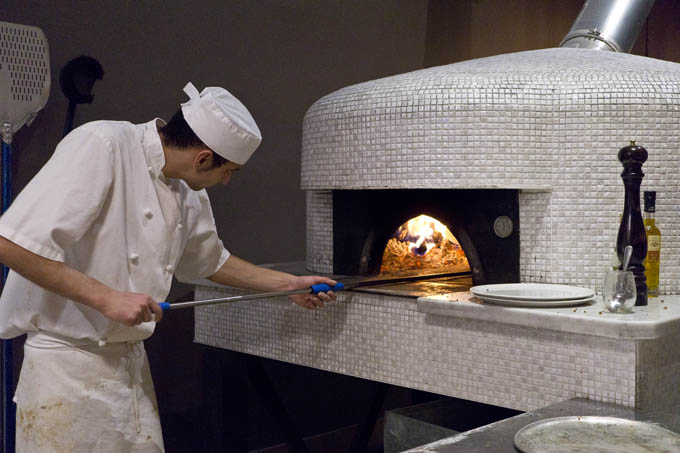 Their Neapolitan-style pizzas stays closely and authentic as possible.  Tomatoes, flour and mozza are imported but vegetables are locally-sourced.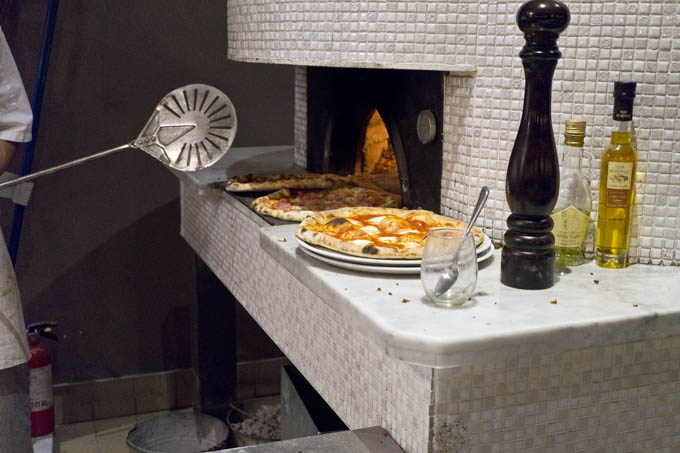 Kid-Friendly
The restaurant is also very kid-friendly with high chairs and a few toy for the kids to play.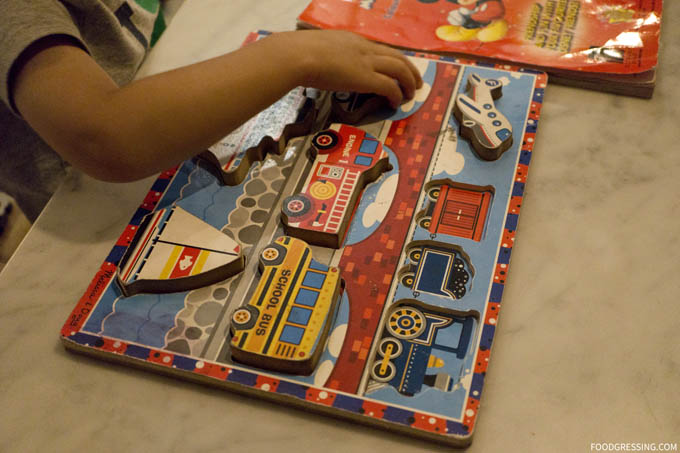 What We Tried
My family and I had the Carneval ($16) and greek salad ($9).  Unfortunately, they were out of burrata and prosciutto.
The Carneval pizza had lots of good flavour and was made with San Marzano tomato, fresh mozza, salami, soppressata, Italian sausage, and basil.  Good proportion of topping to crust so that each bite was just right.  The crust had a light texture, crispy exterior and chewy interior.  The only thing I didn't like as much was that the pizza was quite droopy.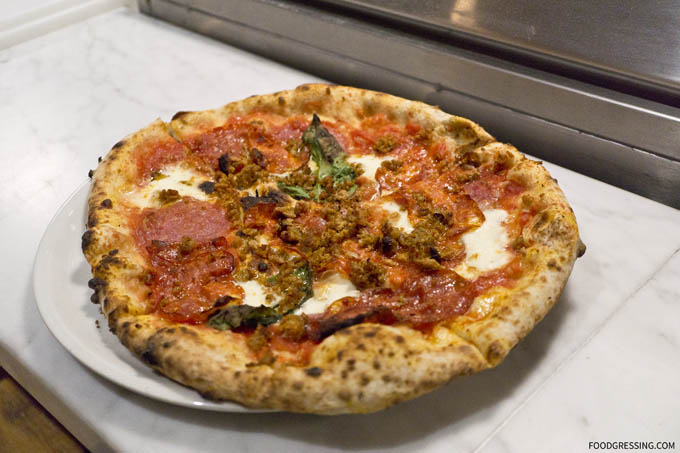 The Greek salad had the usual mixed greens, onions, cucumber, peppers, cherry tomatoe, and feta cheese.  Certainly there was no cheaping out on ingredients; the portion given was impressive as it was served on a dinner plate.  My issue with it was that it was very salty perhaps due to the large amount of feta.  While it's nice that they were generous with the feta, I think they need to tone it down a bit to make the flavours more balanced.  Otherwise, pretty good value.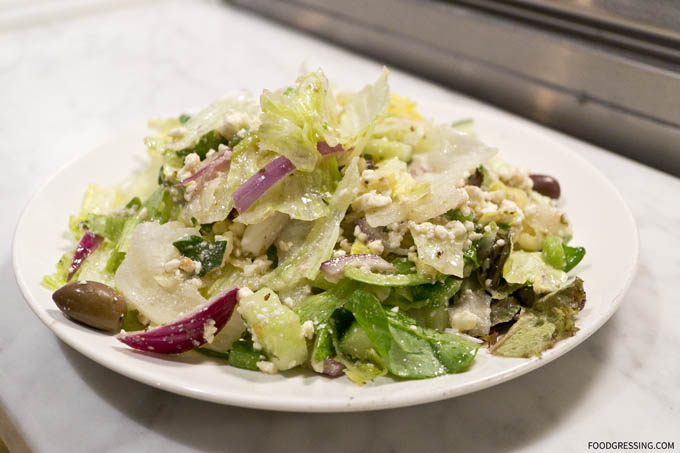 Overall Impression 
I liked Antico's family-friendly and relaxed environment.  There were a few things I didn't like about the meal but all in all it was okay.  Rating: 3.5/5
Facebook: @anticopizza.ca