Before leaving Kelowna for an overnight stay in Merritt last week, I decided to visit Downtown Kelowna once last time to pick up some takeout.  One of the places I visited was Subcity Donair, which I thought would have some reasonable eats that were fast to prepare and were reasonably satisfying.  Subcity Donair is a BC franchise with 7 locations in the Okanagan – 5 in Kelowna.  The one I visited was located at 469 Bernard Avenue.  It seems like a potential place for late-night eats since they close at 3 am on Fridays and Saturdays.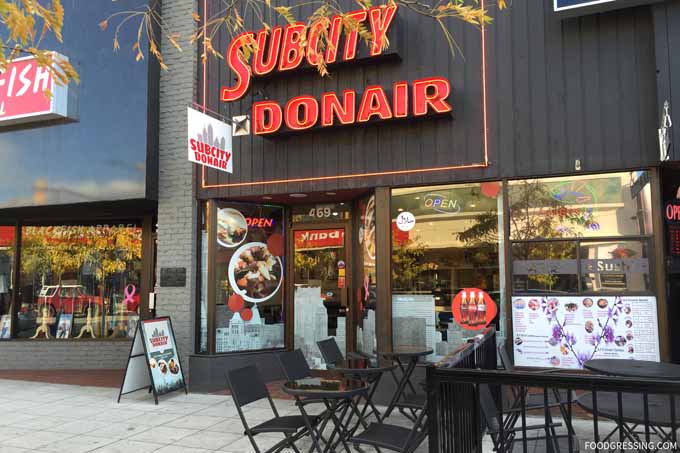 The interior is quite ordinary and serves its purpose as a quick and casual donair shop.  On their website, they have a 360 degree view of the restaurant's interior.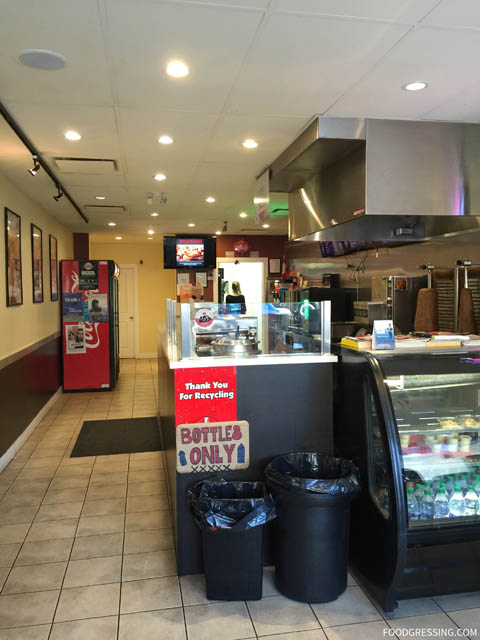 On their menu are beef and chicken donairs, donair salads, subs and more.  They also serve a few sides like breaded shrimp, spicy fries and onion rings.  The one thing that I did notice was that they do not serve lamb, which is my go-to choice of meat for a donair.  Their menu with pricing is available online.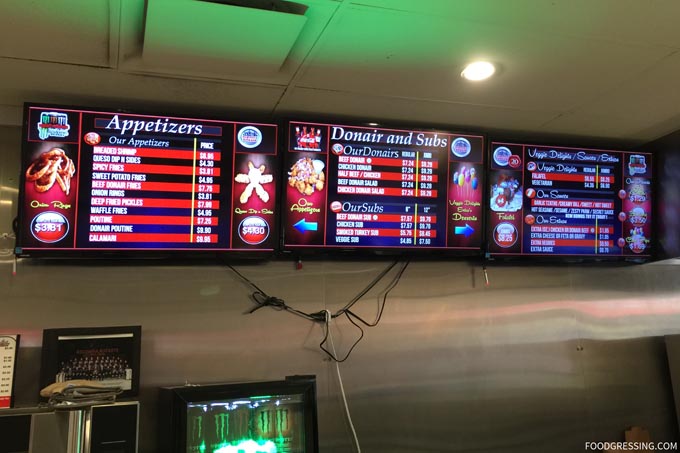 I was greeted by a friendly staff member as soon as I entered the door.  I ordered, quite simply, a regular chicken donair ($7.24) with usual fixings, hummus and tzatziki sauce.  Overall, the donair tasted on point – good though nothing too memorable.  I did feel like the donair was a bit small for the size perhaps because I had been accustomed to the large donairs from Donair Dude in Vancouver.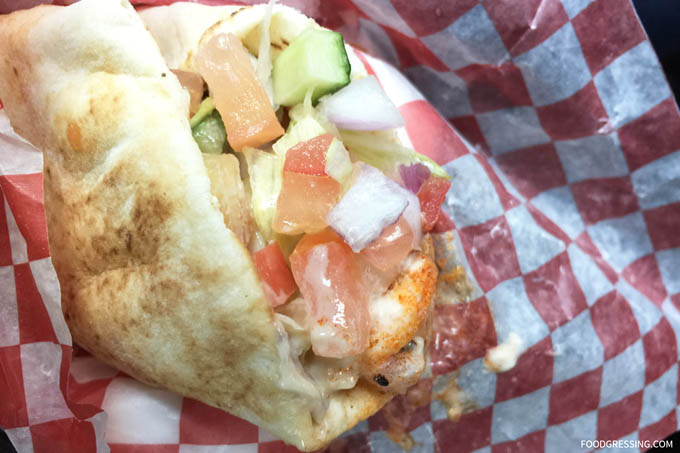 All in all, Subcity Donair was an average experience for me.  If I were to revisit, I would get the jumbo size or an extra serving of meat for a more filling meal.  Rating: 3/5
Website: http://subcity.ca/