Last month, I visited Boston Pizza near Oak and West Broadway with family and friends for a Sunday night dinner. It had been quite a few years since I dined at this particular location and had pizza from Boston Pizza. So on this occasion, we ordered just that – pizza!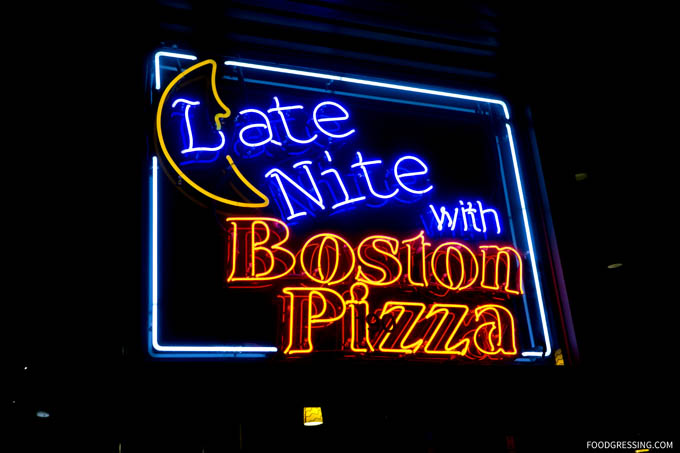 The interior of this Boston Pizza doesn't seem to have changed at all, perhaps even a bit dated. Lots of booth seating and dining tables of various sizes.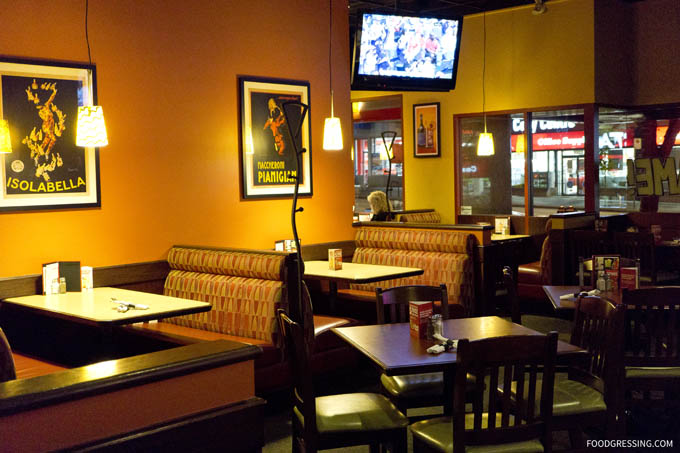 Our group of 6 was seated at a booth in back where they keep the high chairs. It was a good area for us because it was rather spacious and away from most of the customers. The server brought my son a colouring book and some crayons soon after we sat down. It was my first time taking my son to Boston Pizza and I was surprised to see how kid-friendly Boston Pizza is. There were many families that evening with small children there.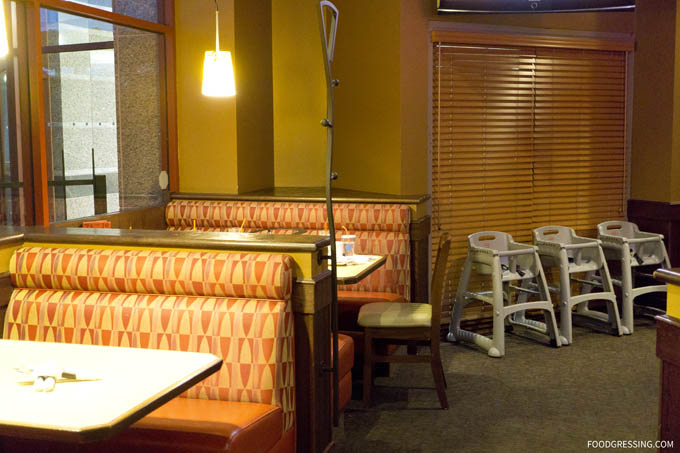 What We Tried
My husband, son and I had a large pizza made of half-orders of Hawaiian and Mediterranean. Our friends went with half-orders of the Great White North and Boston Royale. We were charged the price of the more expensive pizza ($30).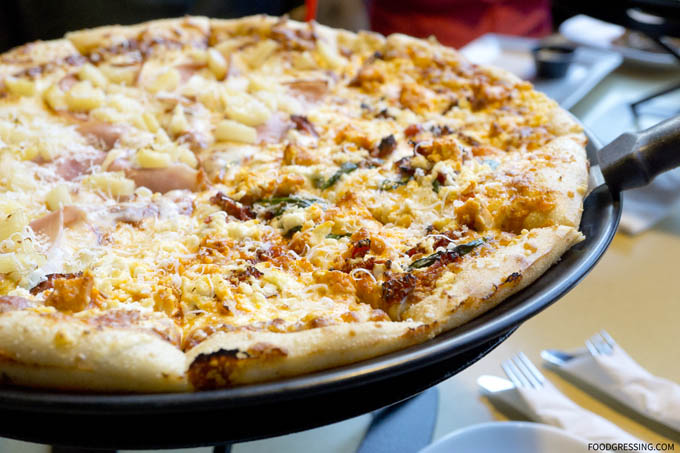 Our pizza flavours were good, just not amazing. The Hawaiian includes mozzarella, smoked ham and pineapple. The Mediterranean is made of mozzarella, fresh spinach, mushrooms, sun-dried tomatoes, marinated artichoke hearts, feta and finished with a pesto drizzle.
Boston Pizza doesn't cheap out on the toppings as there were a decent amount. However, I think that worked against the taste because there was too much topping compared to the crust. Pizza has delicate balance of topping to crust so that each bite is perfect. Boston Pizza's crust is definitely on the thicker side compared to Neapolitan pizza.
We tried a slice of our friends' Boston Royal and it tasted better than we had ordered! It had smoked ham, pepperoni, shrimp, olives, green pepper, onion, fresh mushrooms and mozzarella.
Overall Impression of Boston Pizza West Broadway
The pizza by Boston Pizza tasted good, just not really to write home about. Does a reasonable job to satisfy you pizza cravings but nothing amazing. Rating: 3/5
Website: https://bostonpizza.com/