If you're still deciding on where to go for Dine Out Vancouver 2017, then allow me to present the $20 Dine Out menu at The Blackbird Public House. The Blackbird is a modern pub located in the heart of Downtown (Hornby and Dunsmuir) featuring fresh daily oysters, pizzas and daily lunch & dinner offerings created by Chef Alvin Pillay. One of the highlights of The Blackbird is their beverage program which includes twenty-four beer lines, unique craft cocktails and a satellite scotch bar with 70+ labels. Last week, I attended a media tasting of the Dine Out Vancouver 2017 menu at The Blackbird Public House.
Disclosure: All food and drinks in this review were complimentary. Opinions are my own.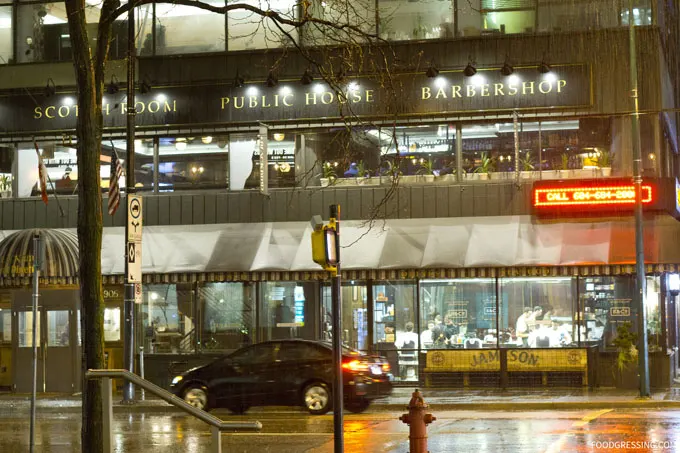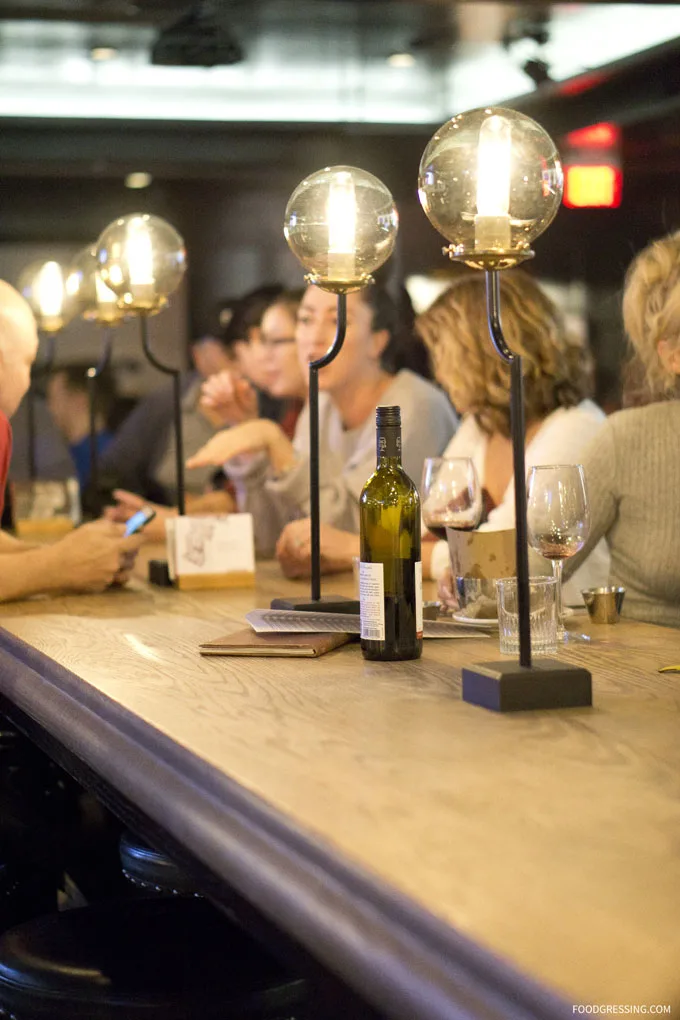 The Blackbird Dine Out Menu
Simple, delicious but still representative of The Blackbird's regular menu. Choice of starters include the Wild Mushroom Chowder or Chopped Winter Salad. For mains, it's about comfort food: Shepherd's Pie, Fried Chicken & Waffles, or Ricotta Gnocchi. For dessert, some tough choices – Freshly Baked Double Chocolate Brownie or Poached Peaches Tres Leches. All items have options for "enhancement" as well as wine pairings.

Start
We had the earthy, creamy, and comforting Wild Mushroom Chowder with yukon gold potato, crispy sage, and truffle oil.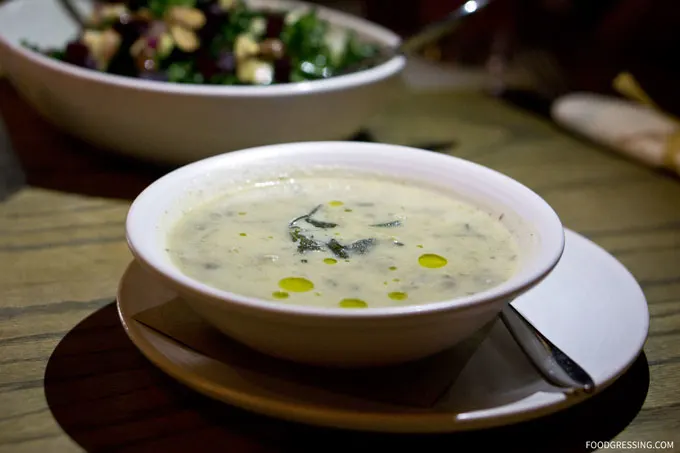 For those wanting a lighter, more refreshing starter, there is the Chopped Winter Salad made with kale, red beets, red onion, granny smith apple, white cheddar, candied almonds, and sherry vinaigrette.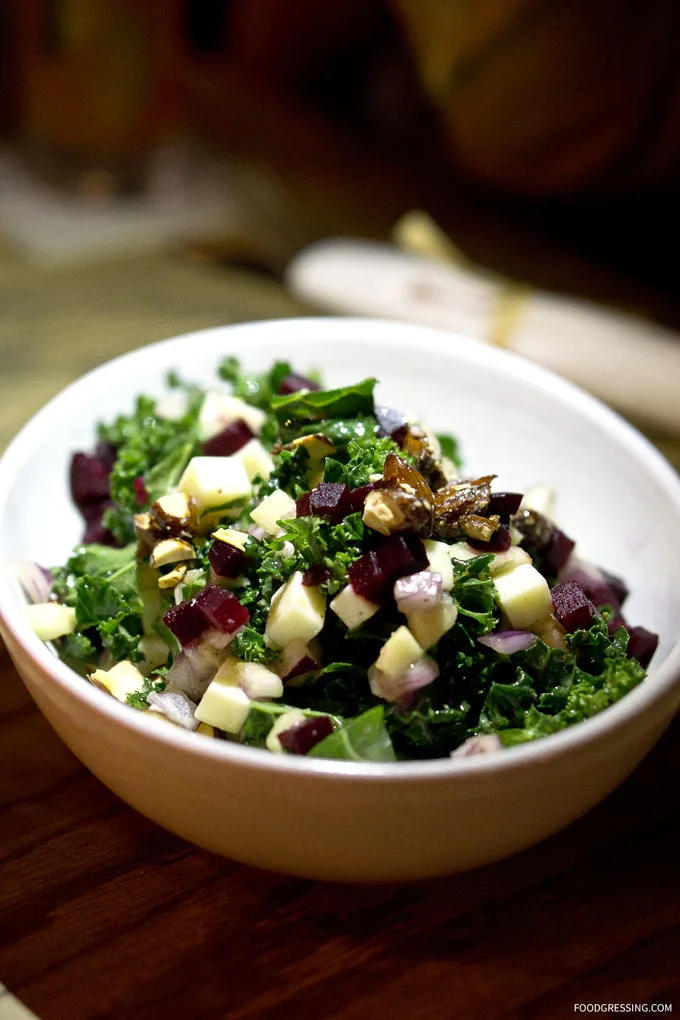 Main
For all you chicken and waffle lovers out there, you might enjoy this Dine Out option at The Blackbird. The chicken was nicely crispy on the outside and tender on the inside. It was perfect texture being moist and juicy.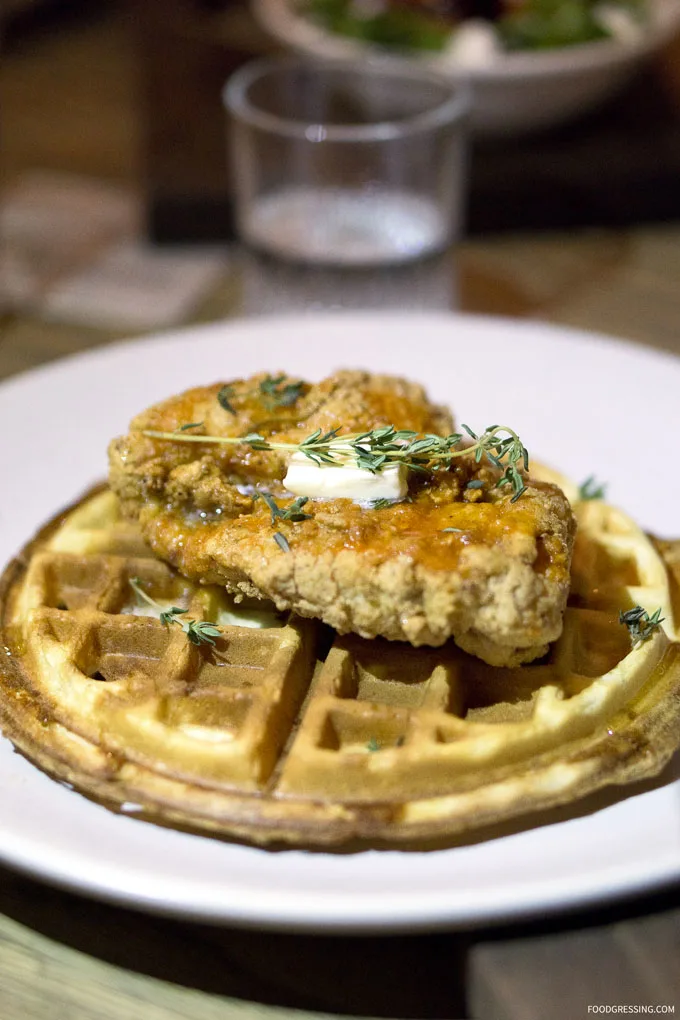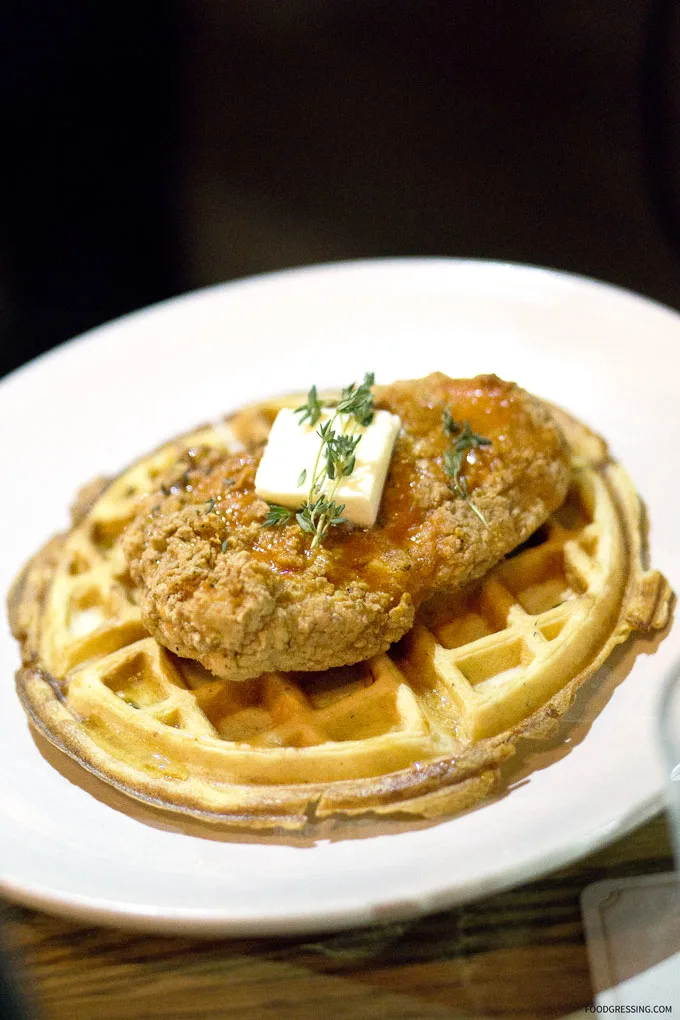 The Shephard's Pie was a real standout with braised lamb, carrots, celery, mashed potato, and red wine gravy. The mashed potatoes had a light crispy texture on the outside but otherwise wonderfully smooth and creamy. The braised lamb was flavourful, moist and tasty. This dish left me lingering for more.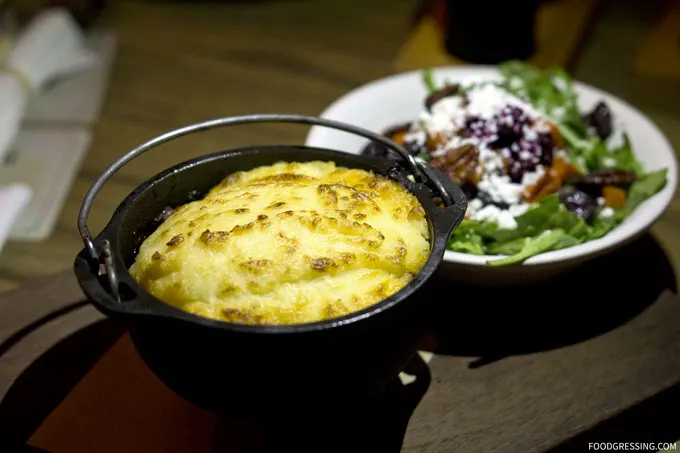 The Ricotta Gnocchi with lemon, tomato sauce, capers, arugula, and parmesan was another winner in my books. The gnocchi was perfectly soft, light and pillowy. The tomato sauce which was slightly zesty was simple and delicious.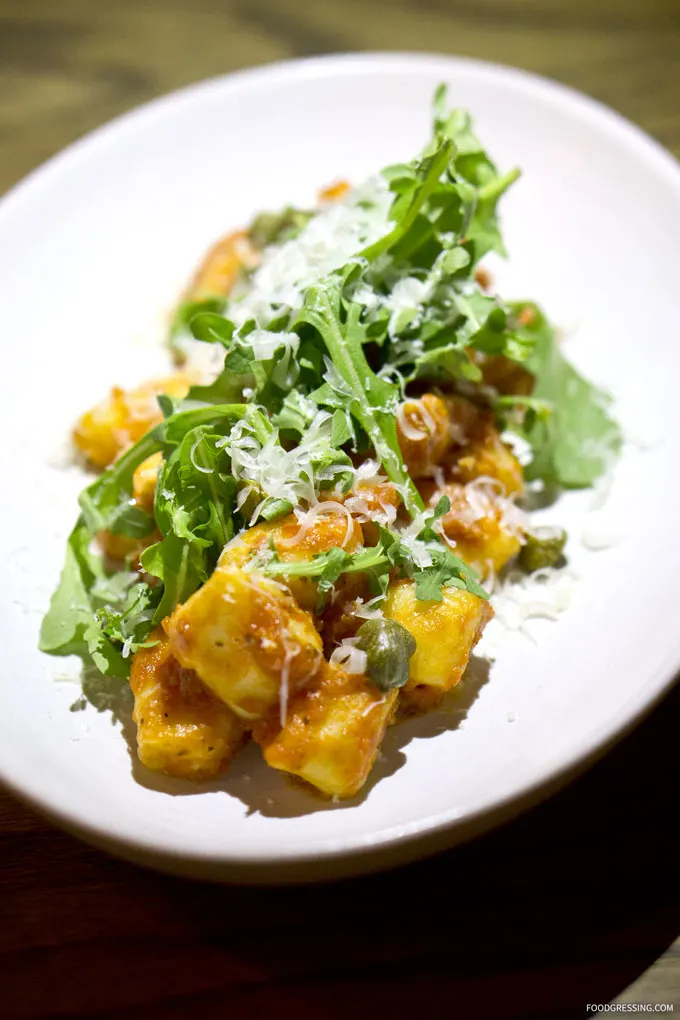 Dessert
The Double Chocolate Brownie with salted caramel sauce and vanilla whipped cream was very good. Much to my surprise, it wasn't very sweet. I appreciated that it wasn't overly decadent and rich. It made for a very nice finish to the meal.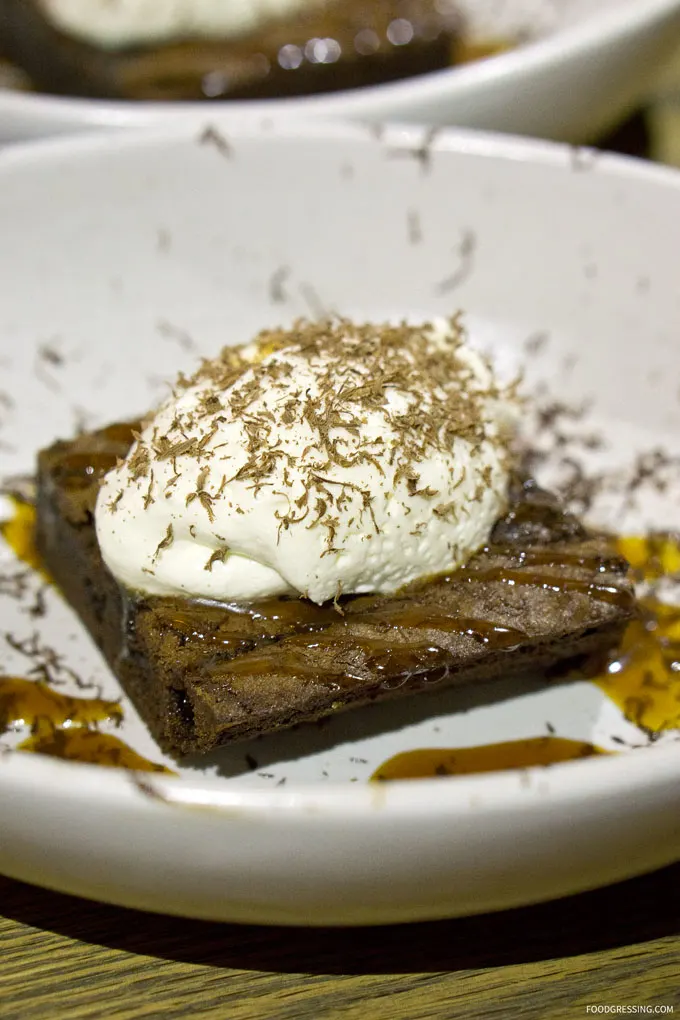 The Poached Pears Tres Leche also lended to a clean taste. The cake was very moist, fluffy and had a light pear flavour. The candied almonds provided a nice textural contrast.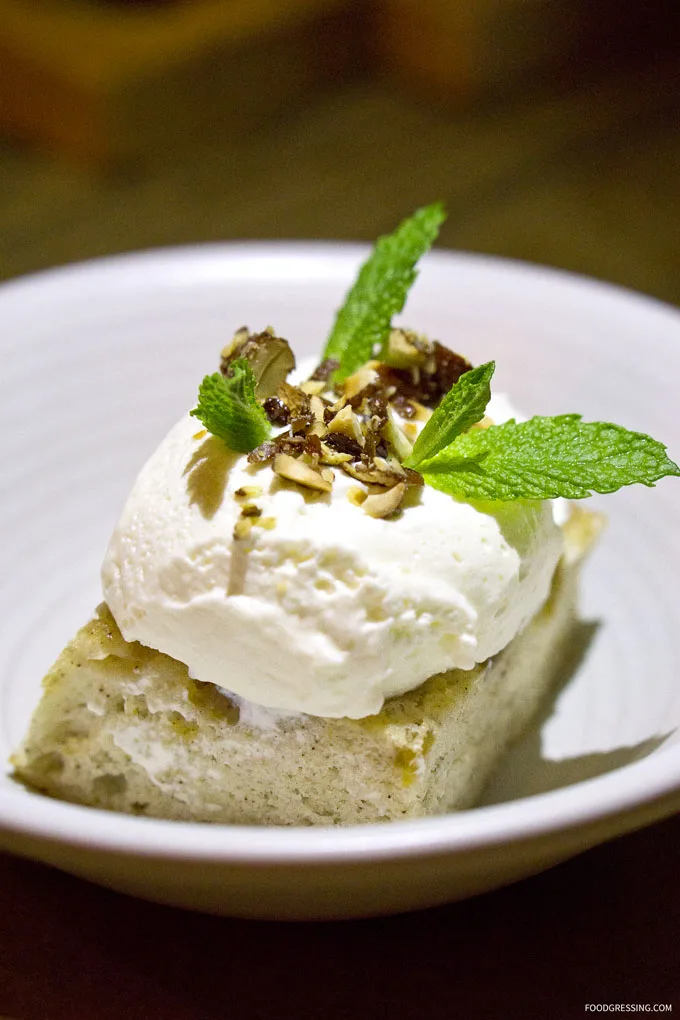 Overall Impression of The Blackbird's Dine Out Menu
I was impressed by the quality and portions of the food in Blackbird's $20 Dine out menu. It is a really awesome deal for great, comfort food in a lively pub atmosphere. I recommend giving The Blackbird's Dine Out menu a try for the value and most importantly the delicious eats. My ideal three course meal would be the Wild Mushroom Chowder, any of the mains, and the Double Chocolate Brownie. Rating: 4.5/5
Website: http://donnellygroup.ca/the-blackbird/