Dine Out Vancouver 2017 is just right around the corner featuring 280+ restaurants this year. One of the participating restaurants is the Vancouver Fish Company on Granville Island. With stunning waterfront views, the Vancouver Fish Company is offering both lunch ($29) and dinner ($40) Dine Out menus. Last week, I attended a media preview of what they will be offering.
Disclosure: I was invited to a media event. All food in this review was complimentary. I was provided samples of the dishes to try. Photos are of the full-sized version.

DINE OUT 2017 MENU (Lunch – $29; Dinner – $40)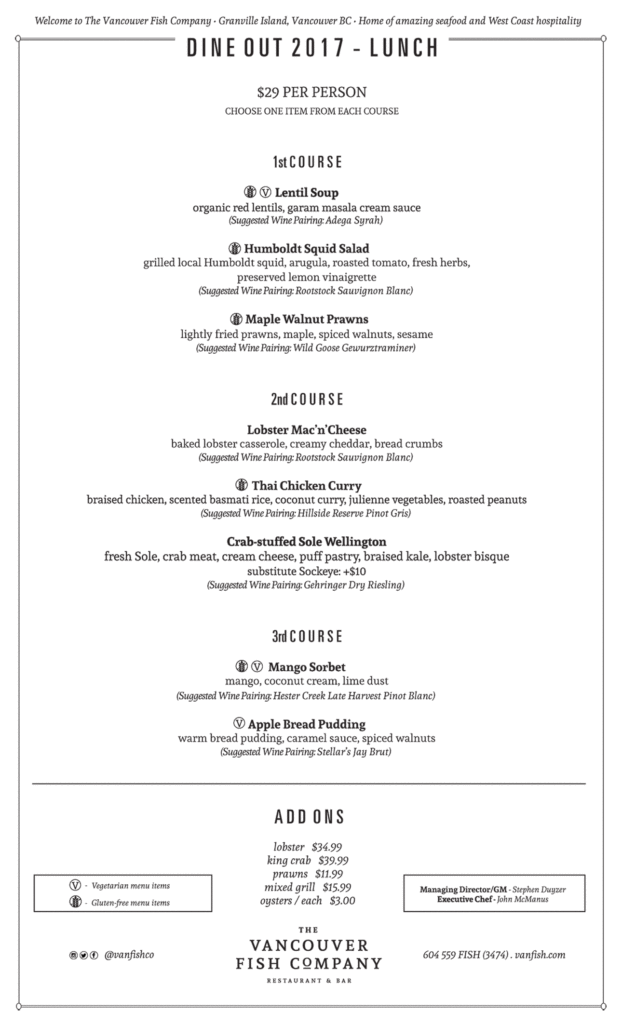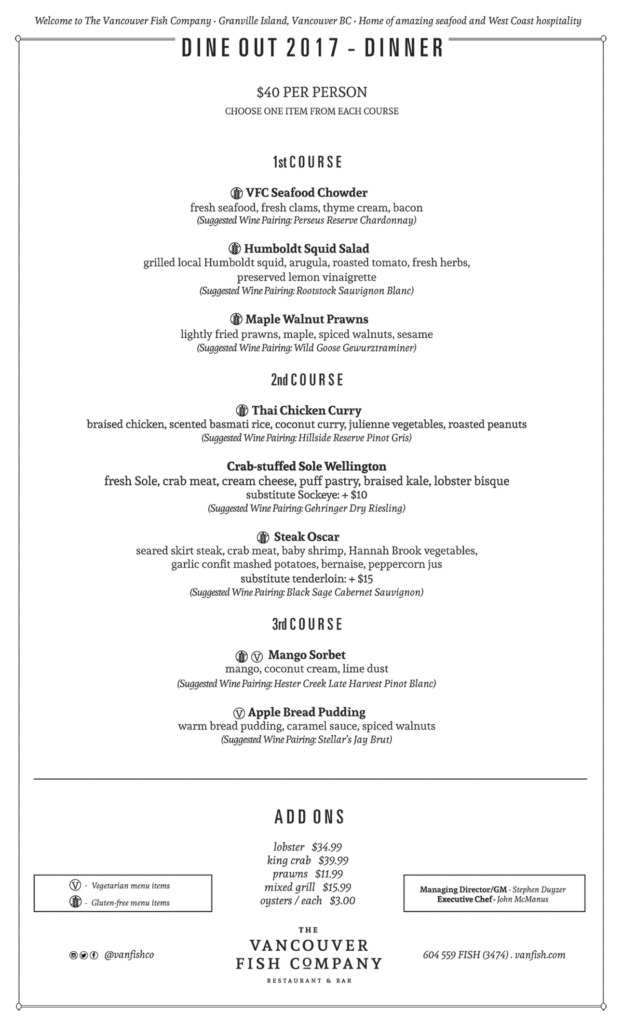 1st Course
To start, we tried the Lentil Soup, a vegan and gluten-free starter, which is offered only on the lunch Dine Out menu. It was a hearty soup with organic red lentils and garam masala cream sauce.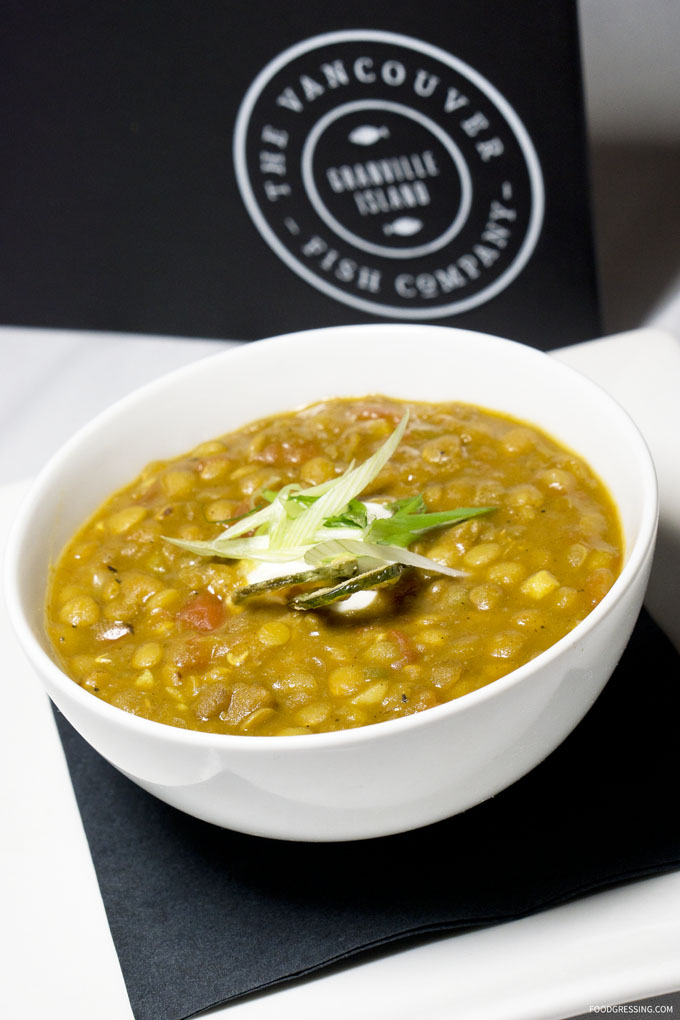 The Maple Walnut Prawns are offered both for lunch and dinner. The prawns were lightly fried with garnished with maple spiced walnuts and sesame. This is more of a bite-size appetizer consisting of 3 pieces.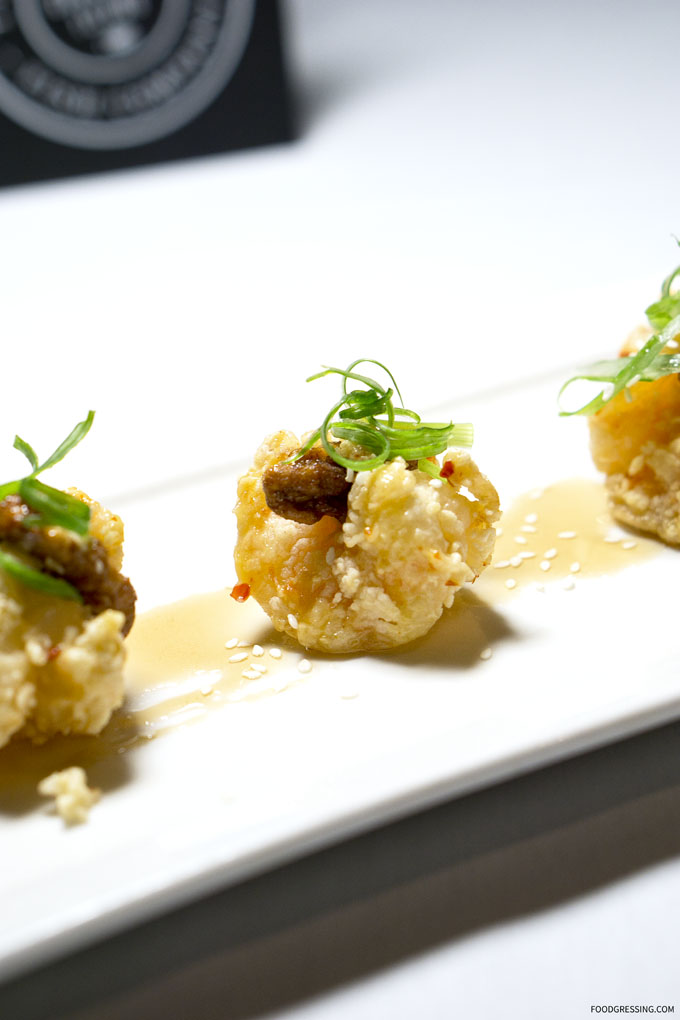 Available on the dinner menu only is the signature VFC Chowder. It was a creamy bowl of fresh seafood, fresh clams, thyme cream, and bacon.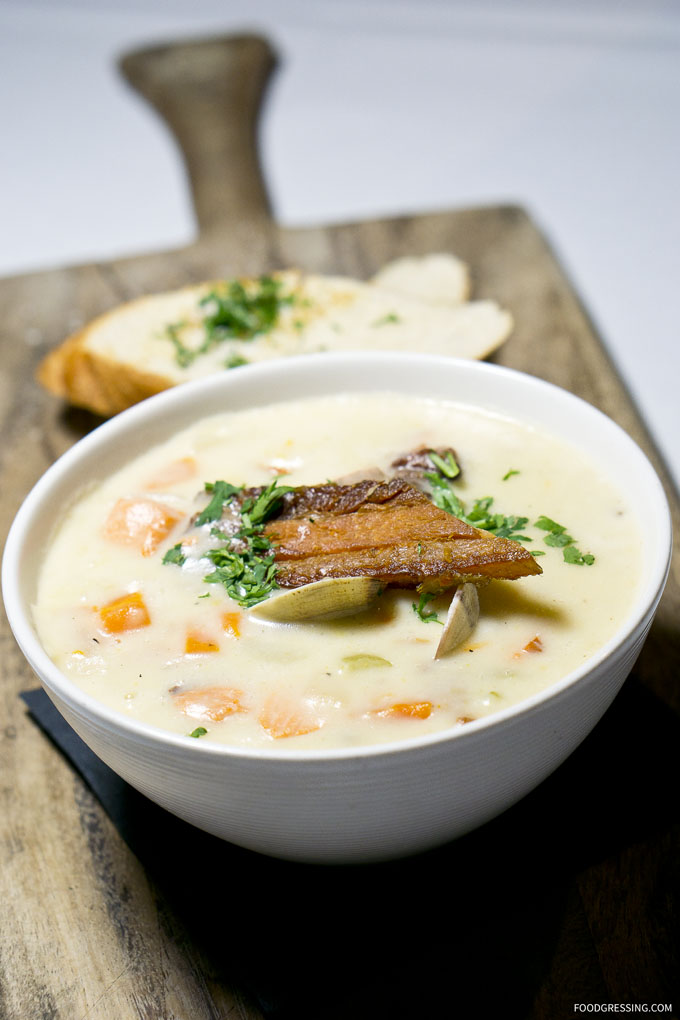 2nd Course
The Thai Chicken Curry definitely had some heat to tickle the taste buds. It was a spicy and aromatic dish of braised chicken, scented basmati rice, coconut curry, julienne vegetables, and roasted peanuts. I thought it was an interesting choice to have this on the menu as it didn't seem very seafood-centric. Available both lunch and dinner.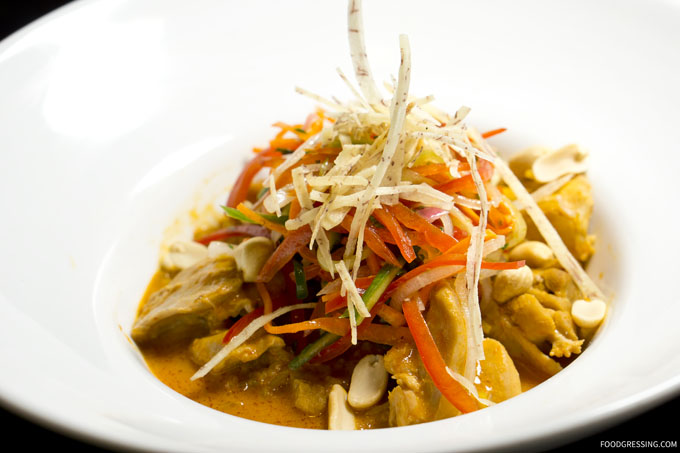 The Lobster Mac'n'Cheese was my favourite entree – a luscious baked lobster casserole with creamy cheddar and bread crumbs. A comfort food sort-of-dish which is great on a cold evening. Available both lunch and dinner.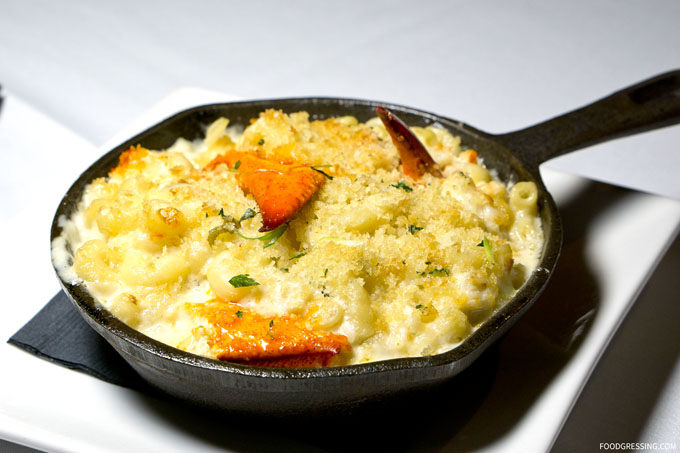 Only offered for lunch is the Crab-stuffed Sole Wellington consisting of fresh Sole, crab meat, cream cheese, puff pastry, braised kale and lobster bisque. Unfortunately, it was the least favourite of the entrees I tried. I thought the texture was just too mushy to be appetizing.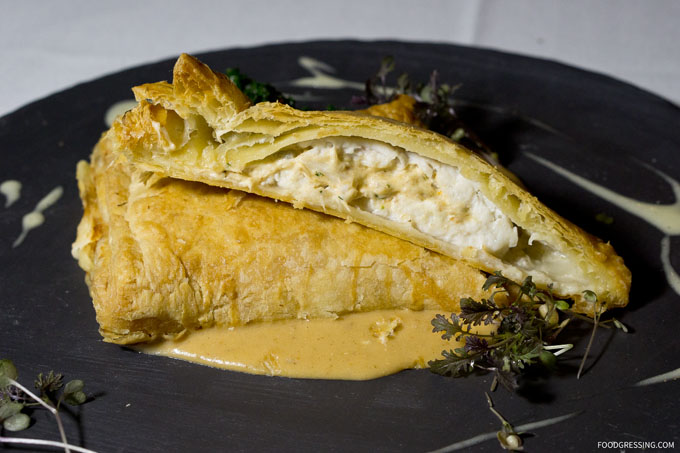 The Steak oscar (only on the dinner menu) had seared skirt steak, crab meat, baby shrimp, hannah brook farm vegetables, garlic confit mashed potatoes, bernaise, and peppercorn jus. It was juicy, tender and a solid option for those steak lovers.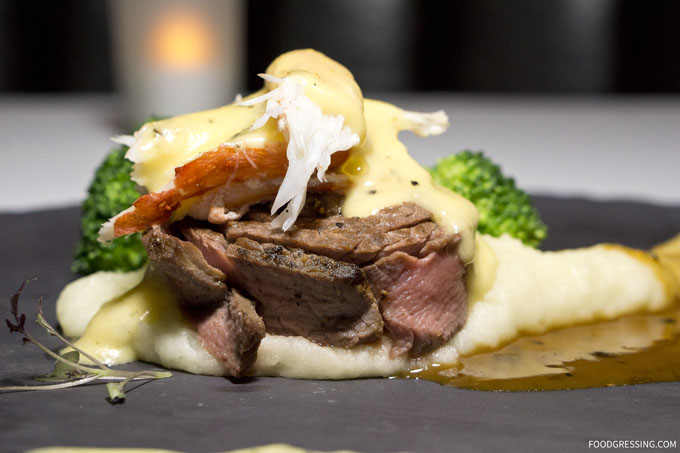 3rd Course
The first of two dessert options is the Apple Bread Pudding. Another comforting kind of finish to a meal as the bread pudding is warm with caramel sauce and spiced walnuts.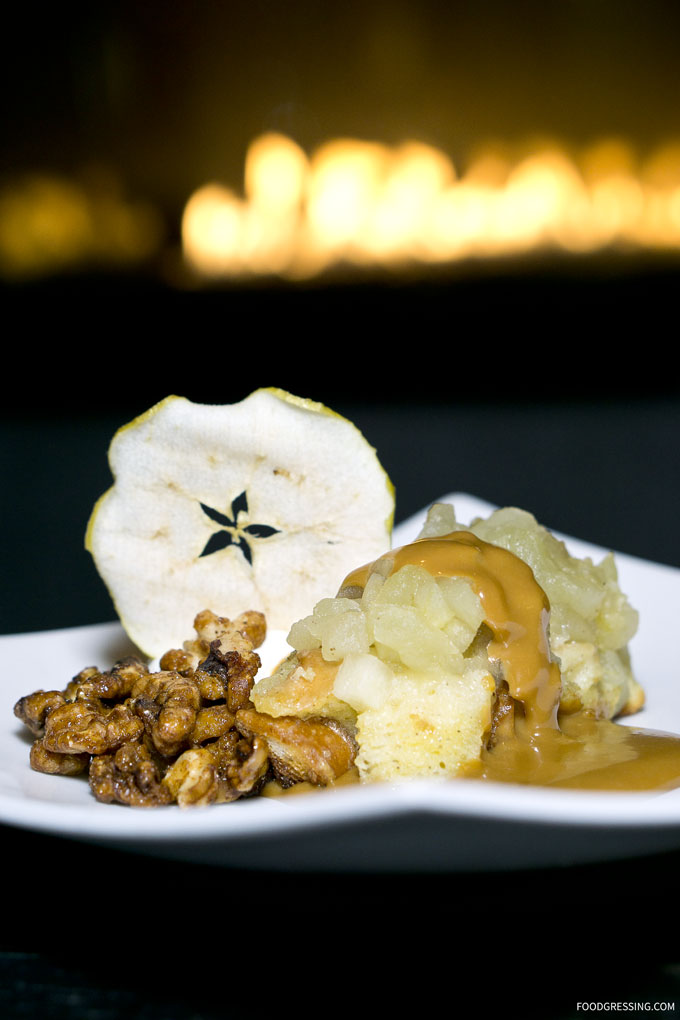 The Mango Sorbet with coconut cream and lime was less interesting to me than the Apple Bread Pudding.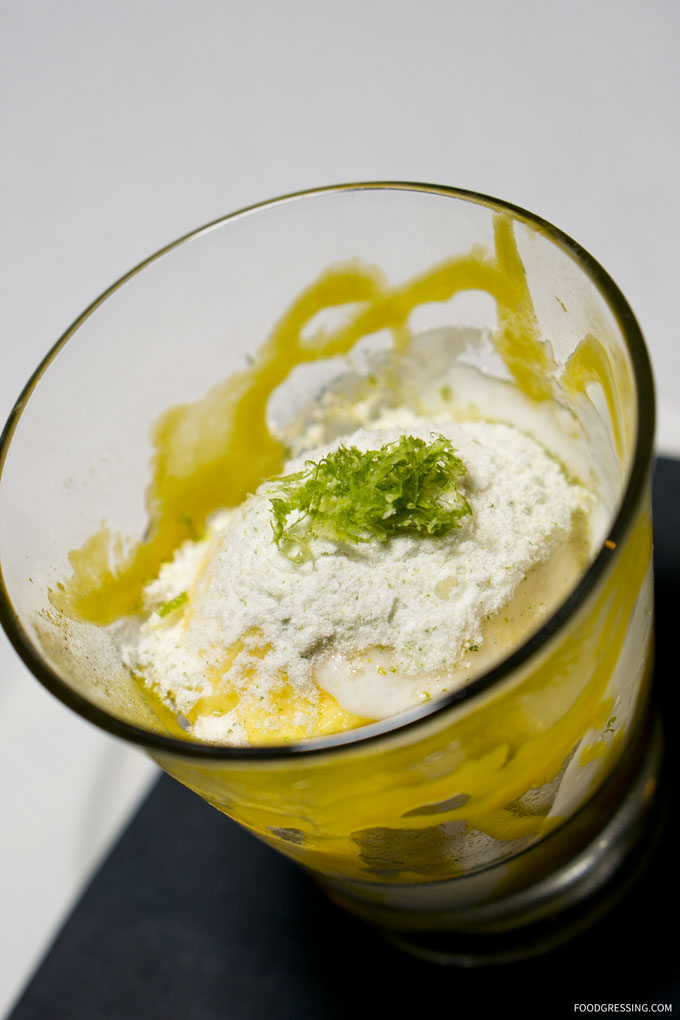 Overall Impression
I thought the Dine Out menus offered by the Vancouver Fish Company were average. Some options definitely fared better than others. My ideal 3-course Dine Out meal (lunch and dinner) would be the Maple Walnut Prawns, Lobster Mac'n'Cheese and Apple Bread Pudding. Rating: 3/5
Website: www.vanfish.com