You might juts want to get nuts about your next Starbucks drink. After hearing from customers that non-dairy alternatives are important to them, Starbucks has now made Almond Beverage available in more than 1,300 stores across the Canada. Starbucks USA generated much excitement last year with the launch of Almond Beverage. Starbucks Almond Beverage now joins the list of non-dairy options at Starbucks alongside Soy Beverage and Coconut Milk Beverage.
Starbucks created their own Almond Beverage recipe to compliment their drinks. It has a light nutty flavour without any added flavouring and is meant to be in the background. Starbucks Almond Beverage will be available for use for an additional 70-cent charge in Starbucks handcrafted beverages, including hot or iced drinks and Frappuccinos. A 250 ml cup serving of Almond Beverage has just 4 grams of sugar, compared with 12-13 grams of naturally occurring sugar in 2 per cent dairy milk.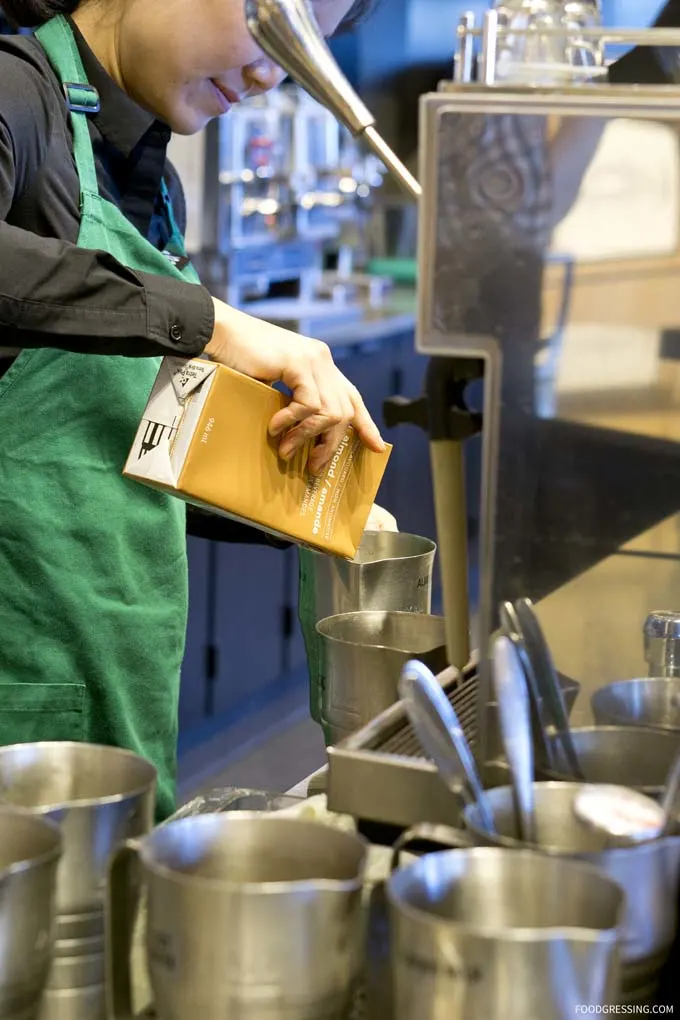 Starbucks introduced its first non-dairy milk alternative in 2004 with the launch of Soy Beverage followed by Coconut Milk Beverage in September 2015. This summer Starbucks introduced the Iced Coconut Milk Mocha Macchiato, the first signature beverage recipe to use Coconut Milk Beverage.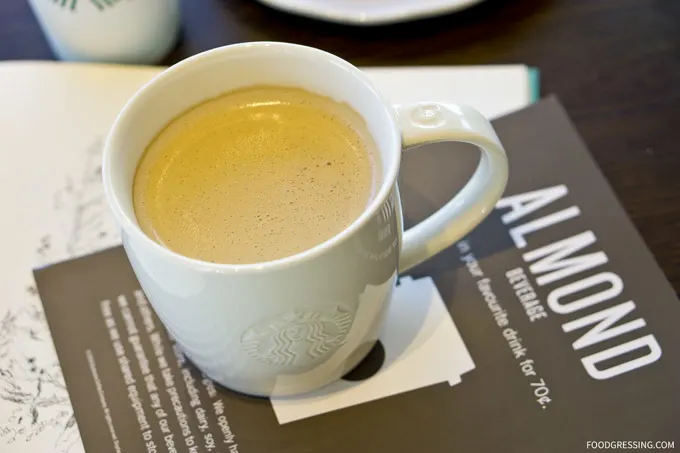 Yesterday, I joined a media tasting at Starbucks to sample some drinks incorporating the Almond Beverage. I went with the all-new Smoked Butterscotch Latte and a Flat White. Both were absolutely delicious with subtle almond notes that didn't overpower the espresso flavours.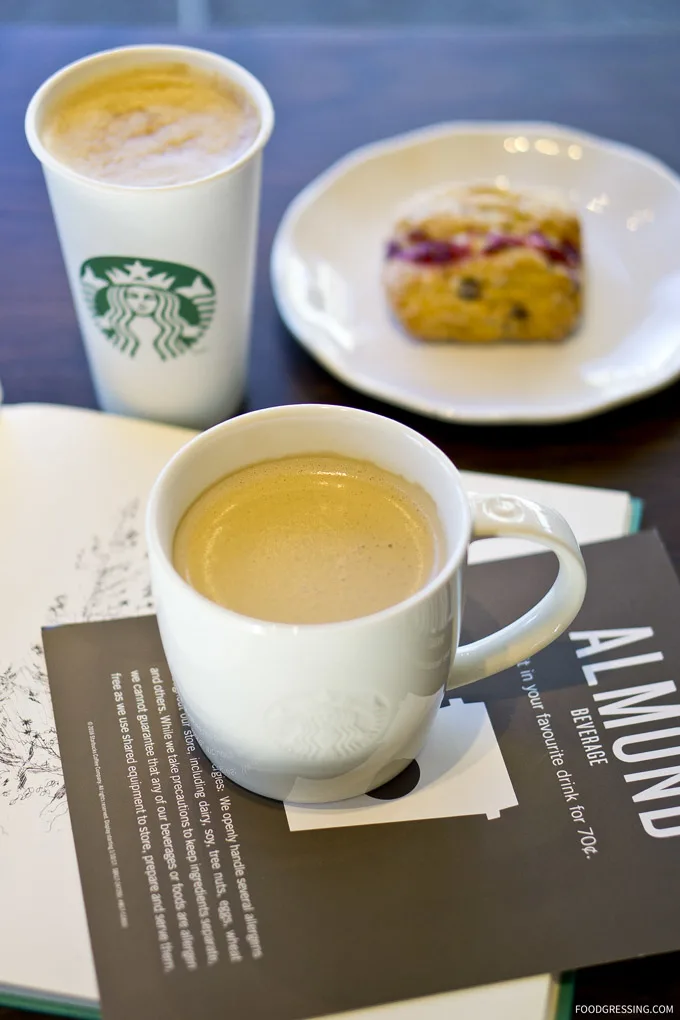 There are currently more than 170,000 ways baristas can customize beverages at Starbucks, selecting from a variety of dairy selections, combination of syrups, coffee/espresso options and toppings. As someone who is somewhat lactose intolerant but also a coffee drinker, it's exciting to know that Starbucks has non-dairy options to customize my drink. Flavourwise, I appreciate the light almond flavour to enhance my coffee experience.
For more about Starbucks Almond Beverage, visit www.starbucks.ca