One of the things Vancouver does right is coffee. There seems to be a coffee shop on just about every corner of the city! Here is a list of the best Vancouver coffee shops when you are looking for somewhere to take a break or wanting try some good brews.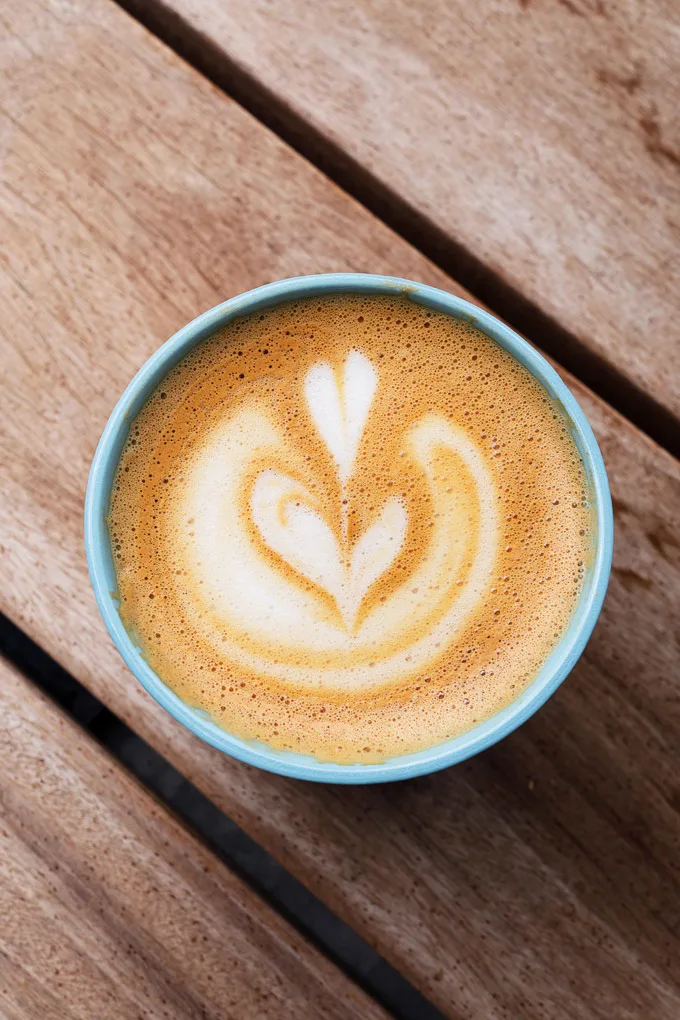 I curated this list based on my own opinion, experiences and knowledge of how well the coffee shop is doing in the local scene.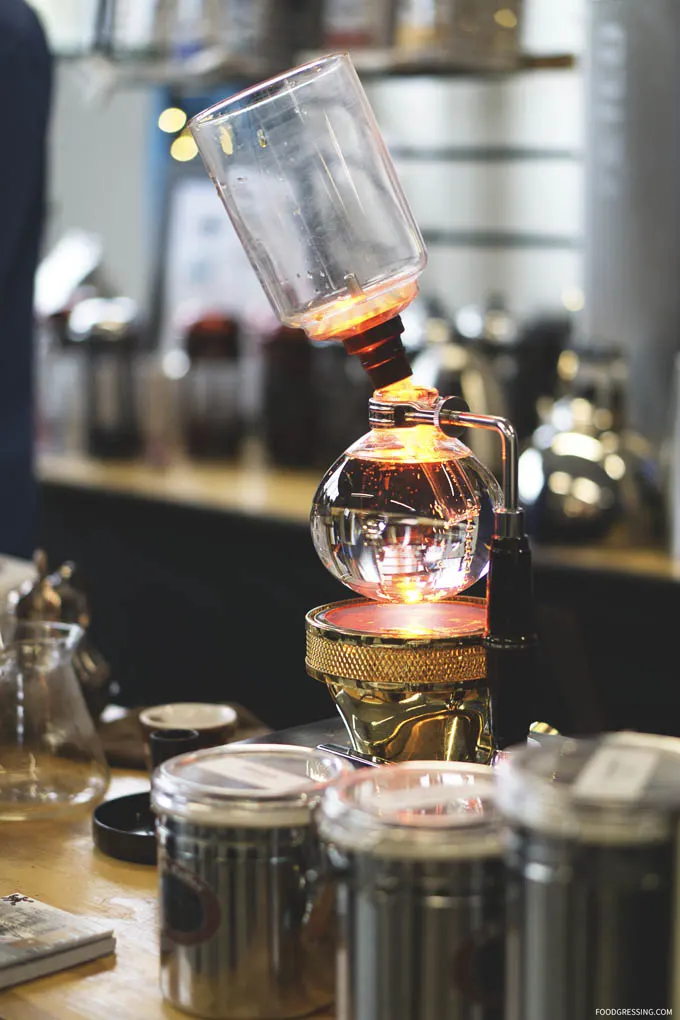 You'll find independent coffee shops, local coffee shop chains, roasters, coffee shops with amazing food and more.
The businesses listed are in no particular order. Enjoy!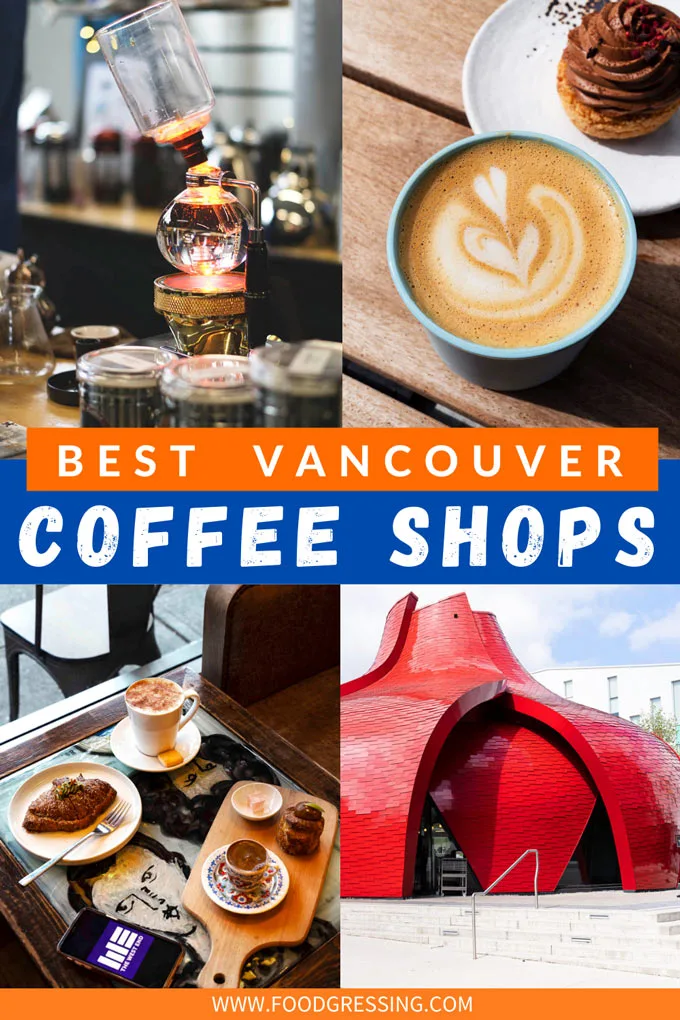 Pallet Coffee Roasters
Established in East Vancouver, Pallet Coffee Roasters has been around since 2014 and is definitely a local favourite in Vancouver.
As a community-minded coffee company, their vision has been to make great specialty coffee accessible to all members of our community
They roast their own beans, which you can try in-house at one of their cafes or buy through their wholesale business.
Pallet also sources their coffee beans to other cafes and restaurants around the city.
They have seven locations across Metro Vancouver, with cafes in Downtown (Howe Street), Kitsilano (Broadway Street) and East Vancouver (Hastings Street). You can find their Headquarters and Roastery in Railtown.
Pallet cafes are designed to be comfortable and modern. The décor can be described as industrial, with lots of wood details.
If you're up for something new, try their Adventurous Coffee Series with exciting and usual notes.
The Top Shelf, for example, features juicy strawberry with floral apricot and black tea. The After Hours has flavours of berries, Turkish delight, green apple and chocolate.
Timbertrain Coffee Roasters
Another Best Vancouver Coffee Shop in Vancouver is Timbertrain Coffee Roasters.
They're a local roastery that sources premium varieties of ethically sourced beans from around the world, so there's always something new and wonderful to try.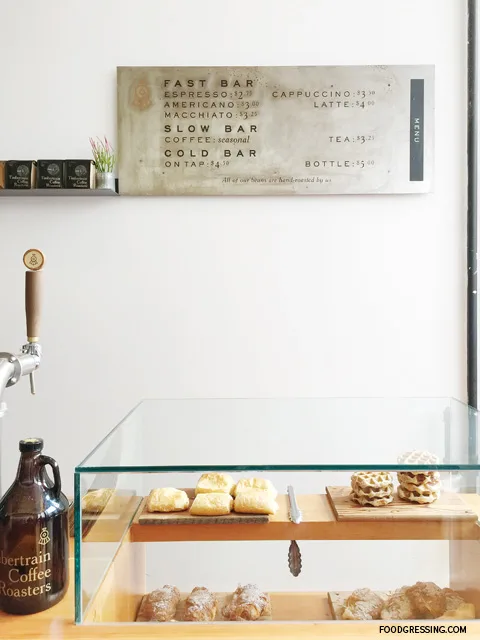 Their first location in Historic Gastown is a really cool spot. Picture yourself in a beautiful heritage building with high ceilings, wooden floors, massive windows, train-themed décor and exposed brick walls. Note: my photo below was from a few years back.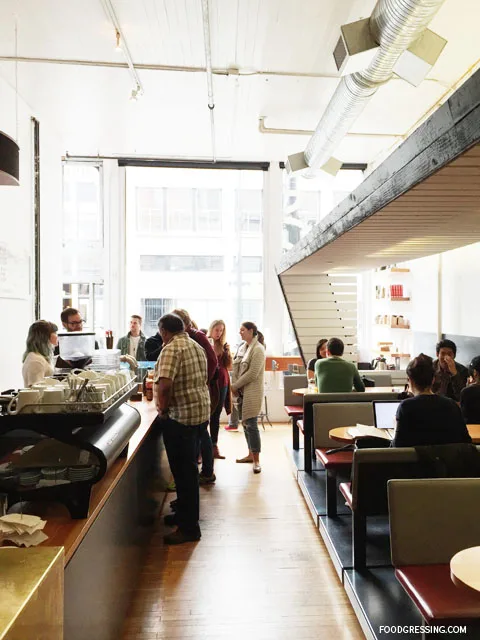 Enjoy your coffee in their train carriage compartment seating section while watching barista action happen on the other side of the coffee bar.
You can also find them at their newer second location in Grandview-Woodlands known as "The Depot." This space has more of an industrial warehouse space vibe and is the production, education, and innovating location to what they present and serve in Gastown.
In the past, Timbertrain has offered classes to learn about coffee and latte art, which makes it the perfect place to immerse yourself into the world of coffee. You will have to check their website on the status of these classes as they were put on hold during the last year.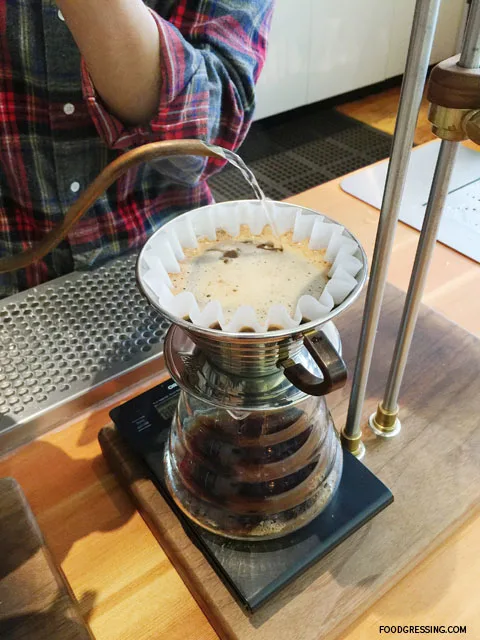 Revolver
Revolver is a beloved coffee shop in Gastown with a simple, yet precise coffee program.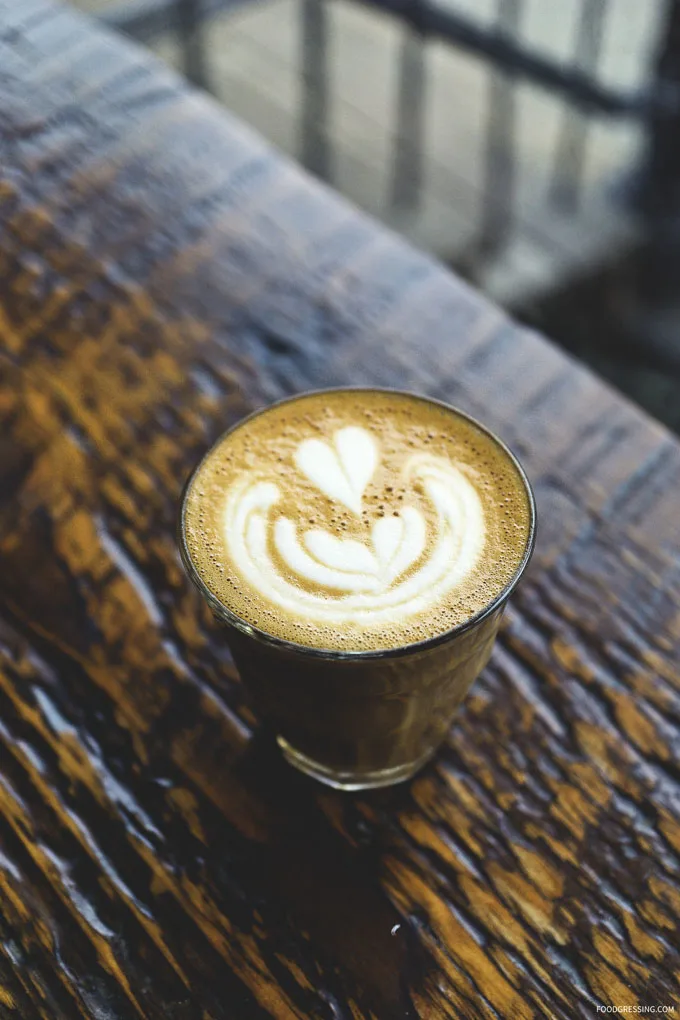 They serve a revolving (pun intended) menu of beans from top roasters around the world.
They're a great place for a coffee date in Vancouver with their industrial-chic, rustic, intimate and cozy space.
Artigiano
Artigiano is one of the most recognizable local coffee shops chains in Vancouver, as they have 16 locations throughout the city.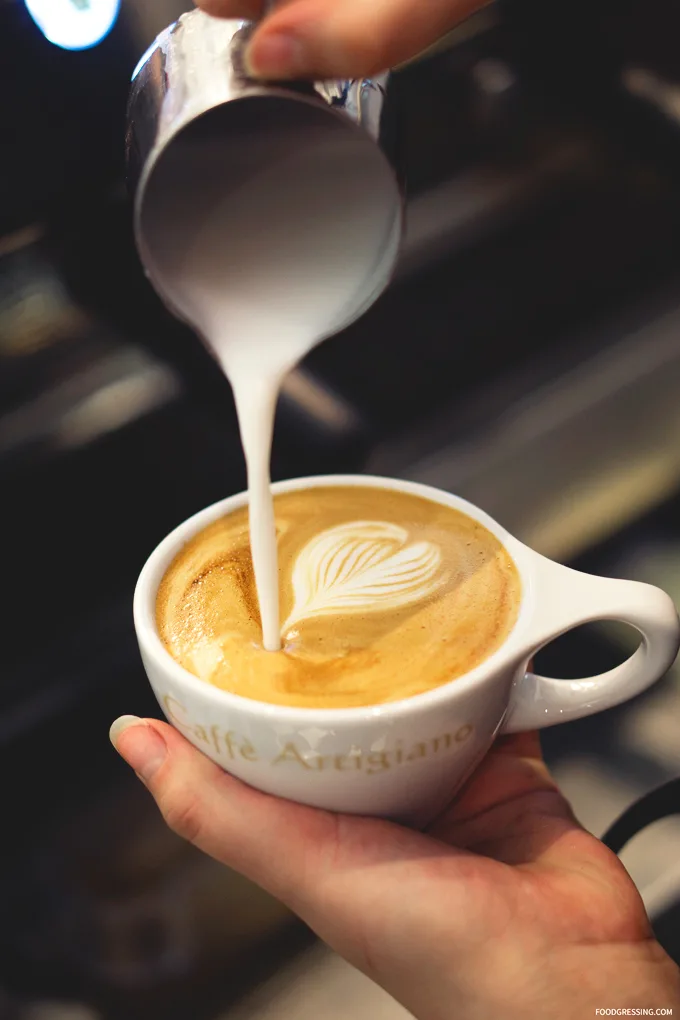 They are proud to bring Italian style and quality coffee to Vancouver.
Artigiano is also deeply committed to the environment and sustainability and have a $0.25 discount to customers who bring their own reusable cups.
They also use local and organic ingredients for their baked goods, breads, milk offerings and drink ingredients, wherever possible.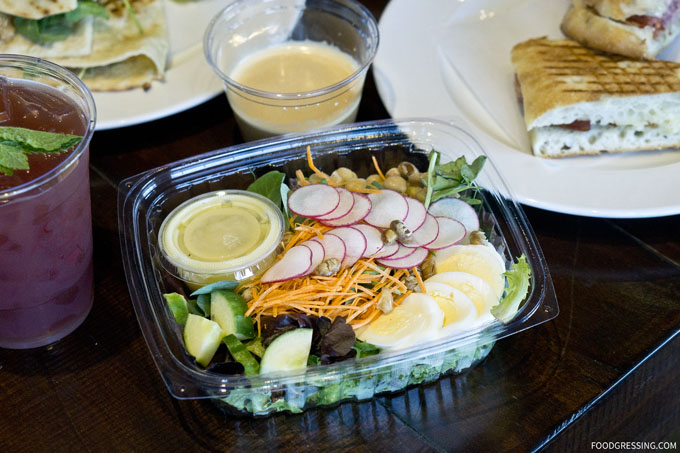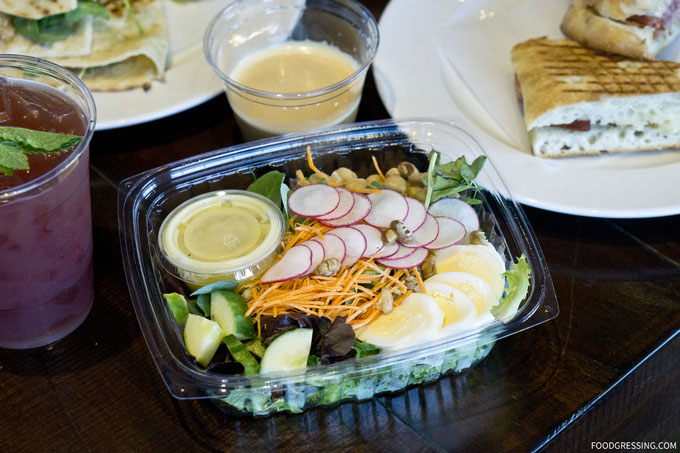 One of the best parts about them is their large locations with lots of seating—perfect for gathering with friends and families over a hot cup of coffee.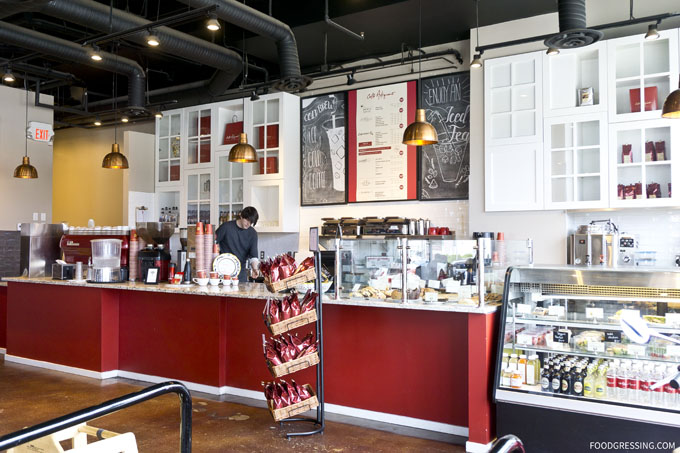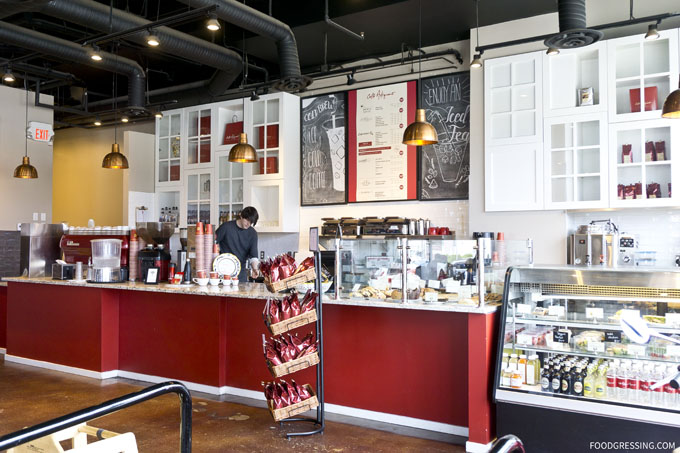 Cafe Portrait
Cafe Portrait is one of the best coffee shops to sit back, relax and be inspired.
Located in the West End neighbourhood, Cafe Portrait is where great coffee meets art. The walls of Cafe Portrait proudly displays local art which are creations by the owner's father.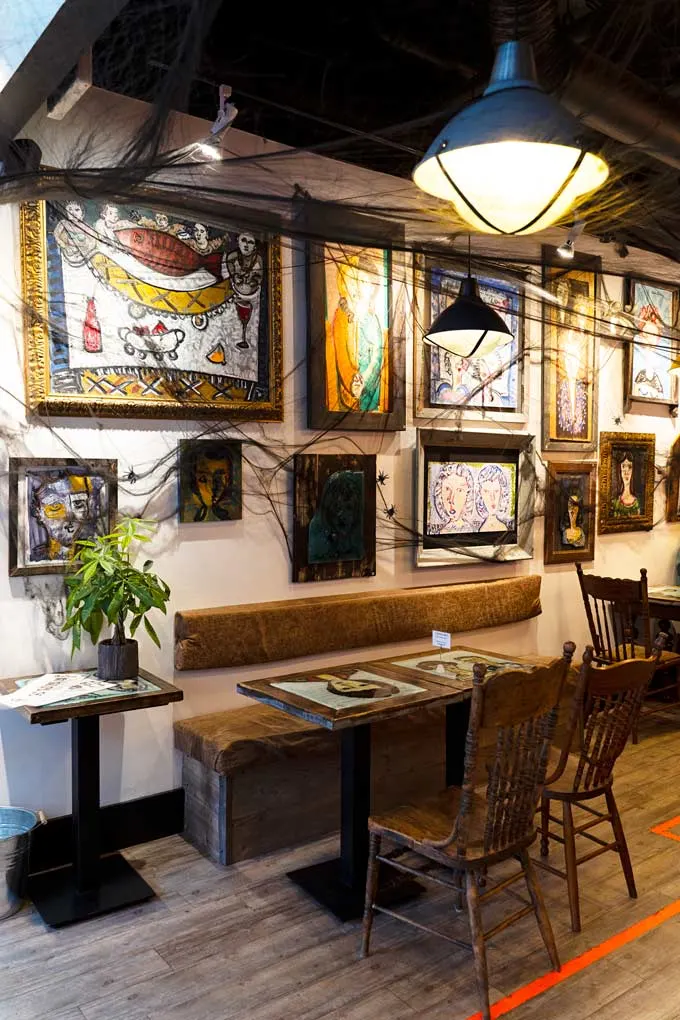 Try their traditional Turkish Coffee brewed over hot sand.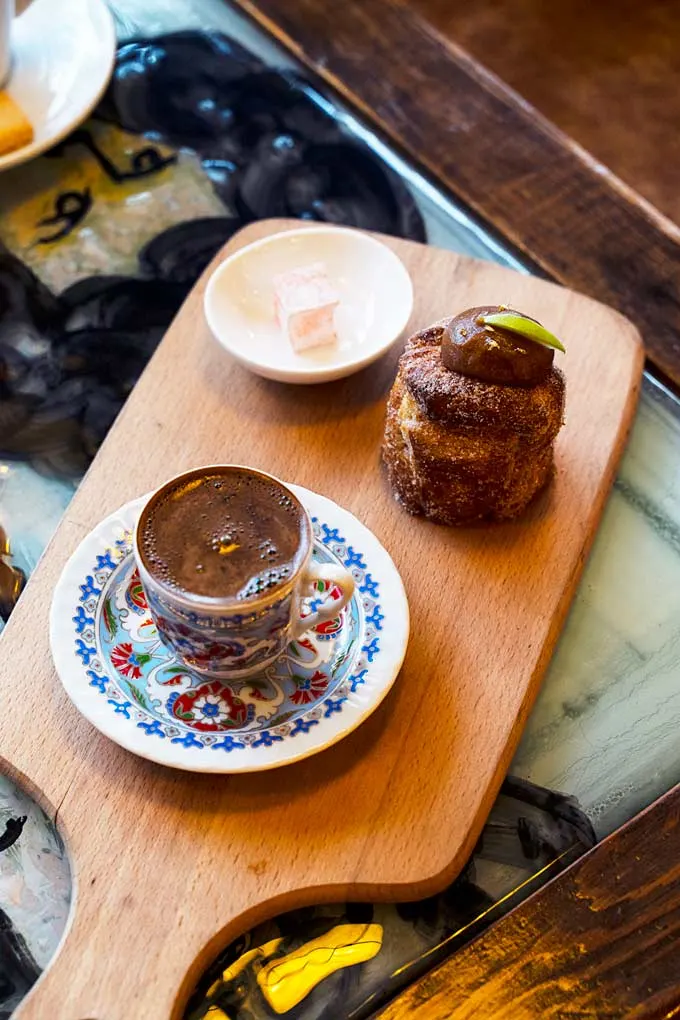 The cafe also has a brunch menu worth trying with favourites like Shakshuka, Miro Benedict (‍Ham and sauce hollandaise, fruits, salad, pan fried potatoes) and so forth.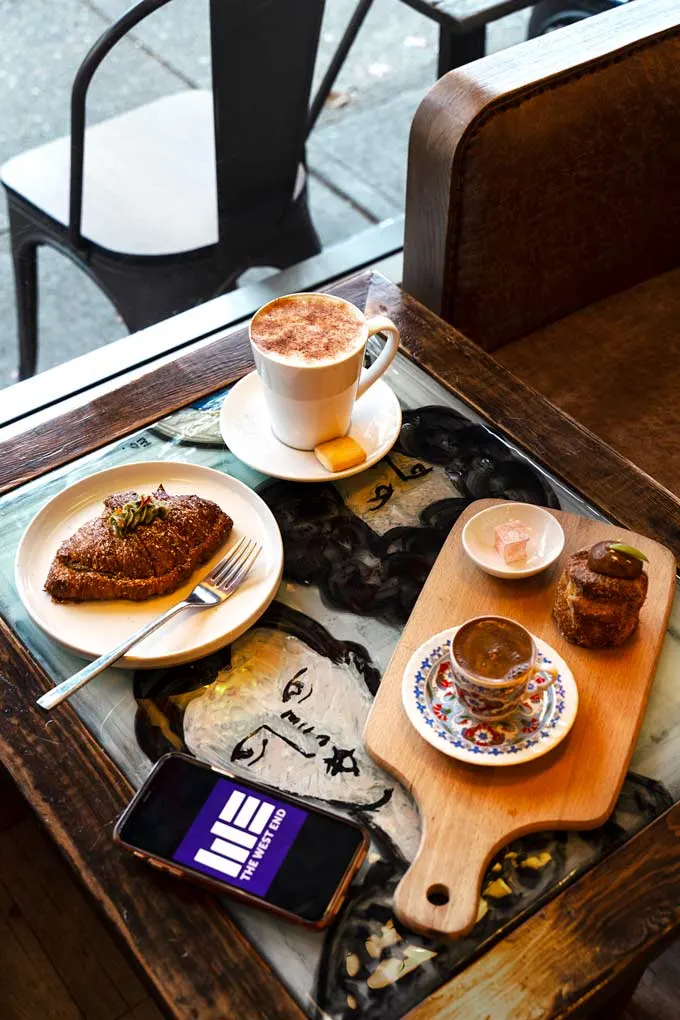 East Van Roasters
A visit to East Van Roasters to support this social enterprise is meaningful.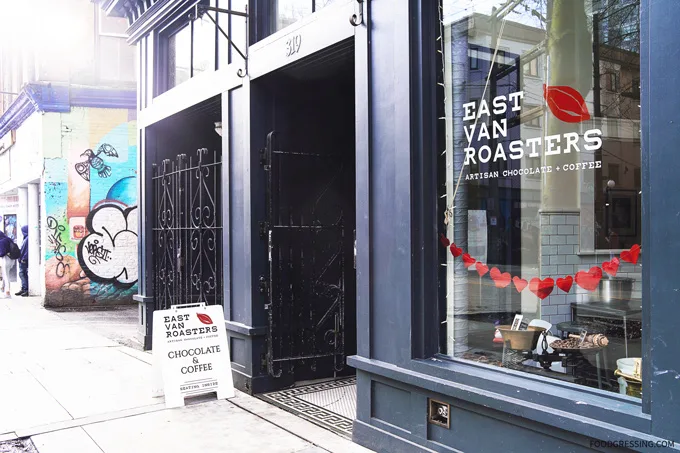 Located in the historic Rainier Hotel at 319 Carrall St., East Van Roasters is a fully registered charity.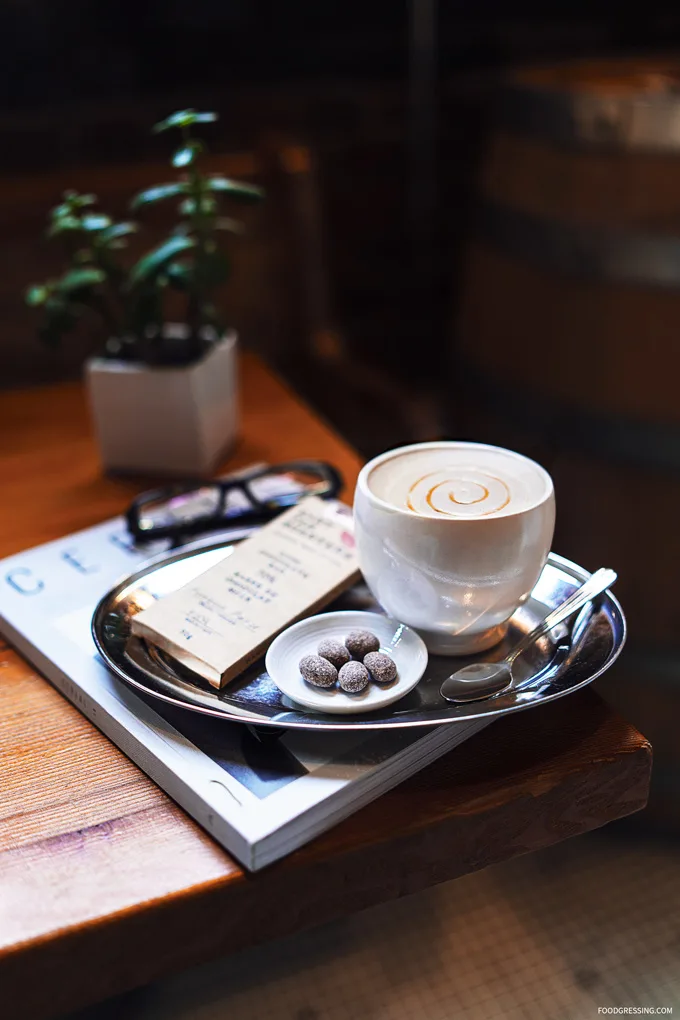 They employ women living in the Downtown Eastside who are facing challenges and barriers in their lives and who benefit from a flexible and supportive work environment.
They provide dignified employment and mentorship to these women who are reentering the workforce.
East Van Roasters roasts specialty coffee and makes bean-to-bar chocolate using single-origin, direct and fair trade beans.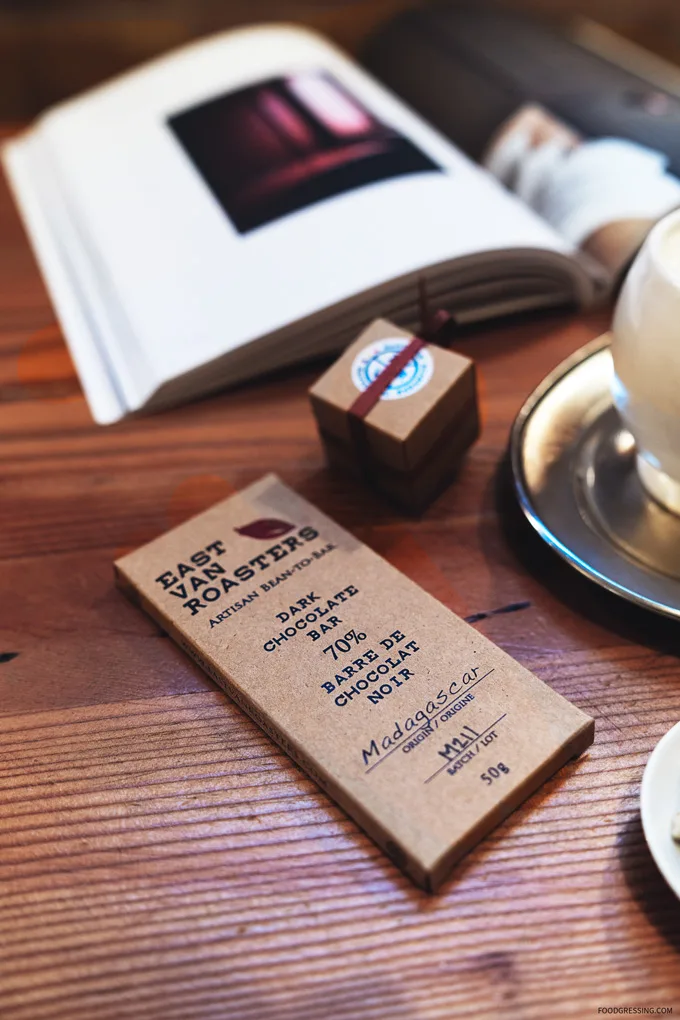 Their coffee, drinks and chocolates are delicious and I personally love supporting them.
Kafka's
Kafka's Coffee is a coffee shop with soul.
Besides their commitment to coffee, they are proud community supporters of local artists in the city.
They regularly feature paintings, photography, and other artwork from artist in their coffee shops.
The environment in Kafka's is fun, colourful, and creative—a perfect place for inspiration in the city.
Besides their delicious coffee, each Kafka's location offers different food options.
The Main Street location is especially good… They partner with Lil Bird Sandwich Co., which has the best Mediterranean-inspired sandwiches.
Kafka's has three locations in Vancouver, located in Mount Pleasant (Main Street), East Vancouver (Great Northern Way) and Gastown.
Prado Cafe
Prado Cafe is immediately recognizable with their turquoise cups.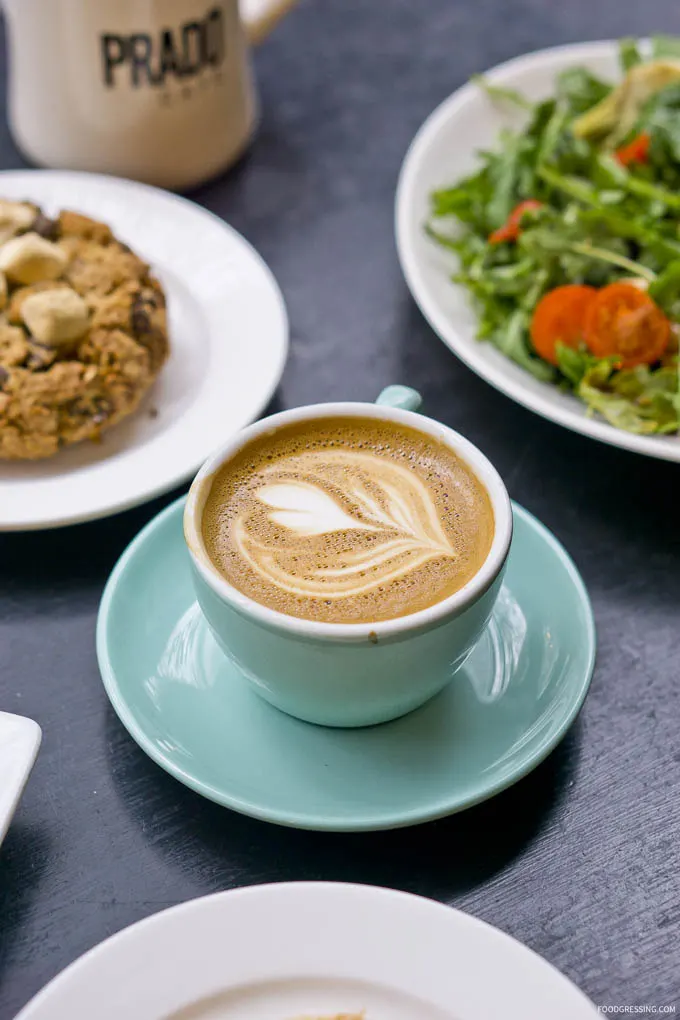 They started out as a single coffee shop on Commercial Drive but has become one of the most successful local coffee shop chains in Vancouver with 7 locations in Metro Vancouver.
Each Prado has a bit of a different vibe, but all come with a modern, industrial aesthetic and a welcoming atmosphere.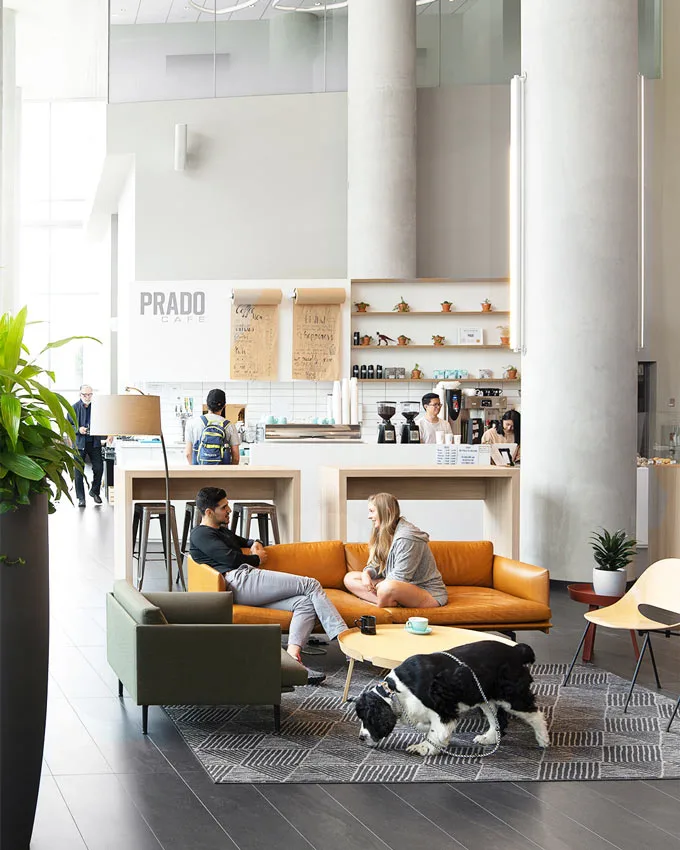 Prado's coffee is amazing, but besides the coffee, Prado has some amazing baked goods and sandwiches for the perfect pairing.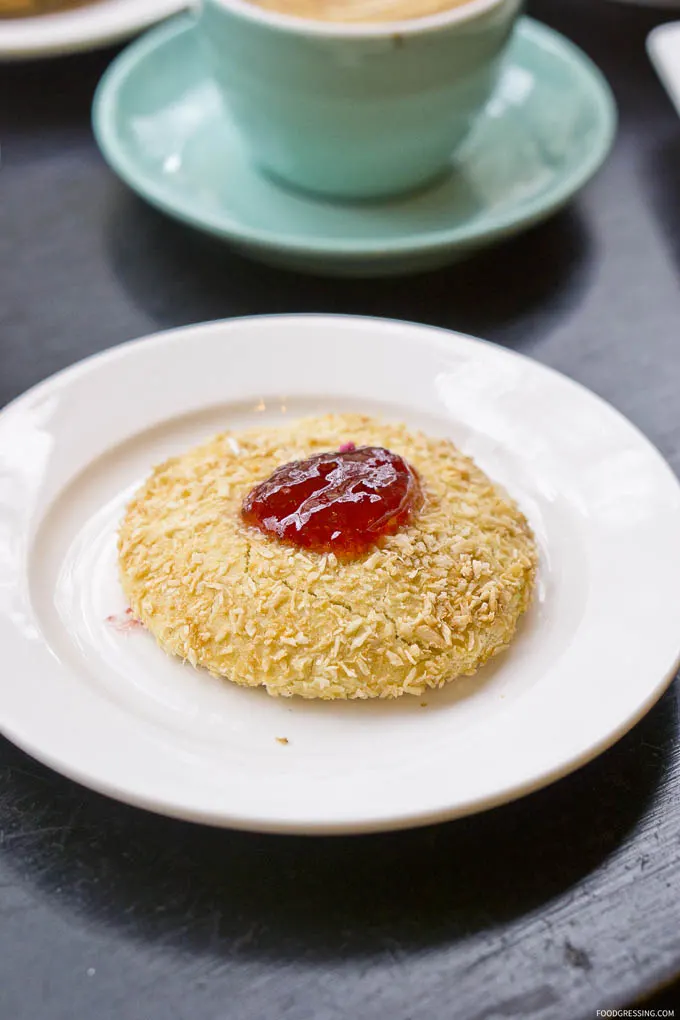 Modus Coffee Roasters
Modus roasts their own coffee right in Vancouver and have been since 2015.
Their coffee has its own personality, focusing on light and balanced flavours.
This is also a coffee shop that cares deeply about their supply chain, working with seasonal producers and developing strong relationships.
Modus is a small coffee shop in Mount Pleasant, so it has a really comfy and cozy vibe.
They also serve absolutely delicious pastries and brunch, so go with an appetite.
Nemesis
Nemesis Coffee came onto the Vancouver coffee scene in 2017 and since then has become one of the most believed local coffee shop chains with their 3 locations in Metro Vancouver.
Each of the three different locations has its own vibe is modern, warm, bright and airy space with white walls and light wood tones.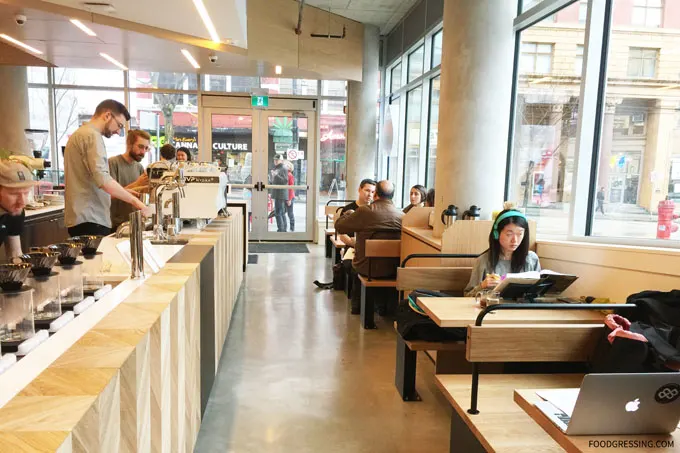 The East Vancouver location has really impressive architecture featuring a dome shape with spiraling wooden beams on the inside. You really just have to go check it out for yourself.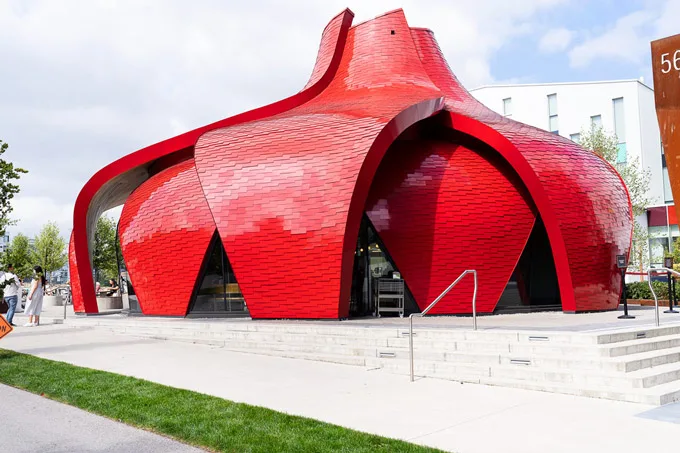 Nemesis also has an eye-catching logo which is a white inverted heart on a blue background.
The coffee at Nemesis is amazing, as is the service.
They offer table service with water and bring drinks and food right to your seat.
They also have still and sparking water available on tap, which is a nice feature.
Nemesis is serious about their food too. You'll have to sink your teeth into some of their delectable pastries like the Rhubarb Streusel Croissant and Tiramisu Croissant.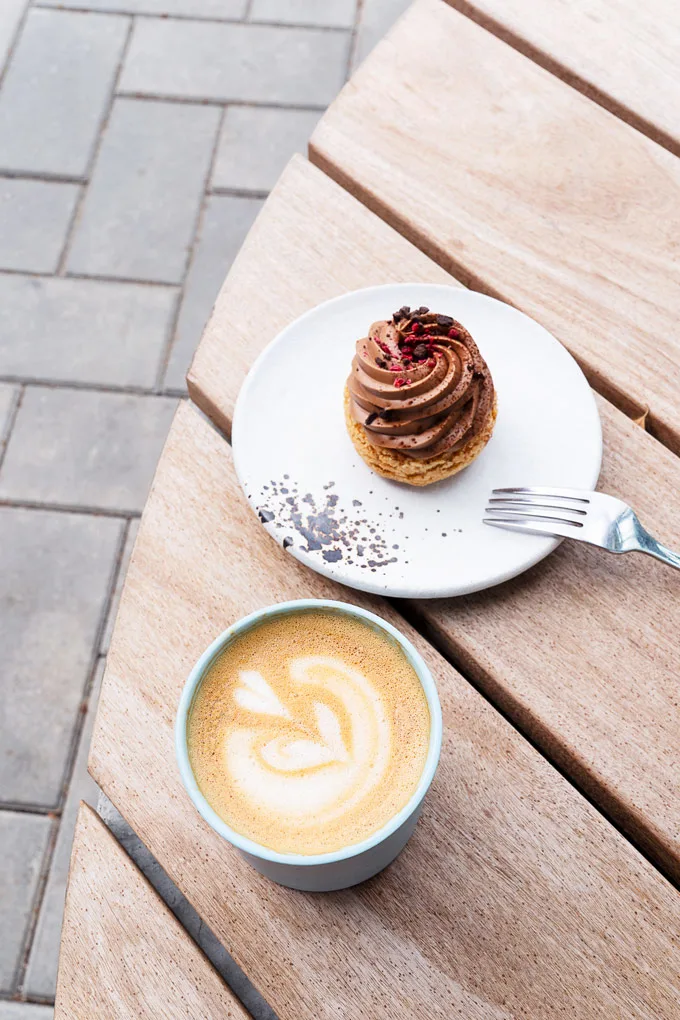 Their Porchetta Sandwich with rosemary focaccia, fennel + apple slaw, pickled onion, grainy Dijon, roasted garlic is a good savoury option.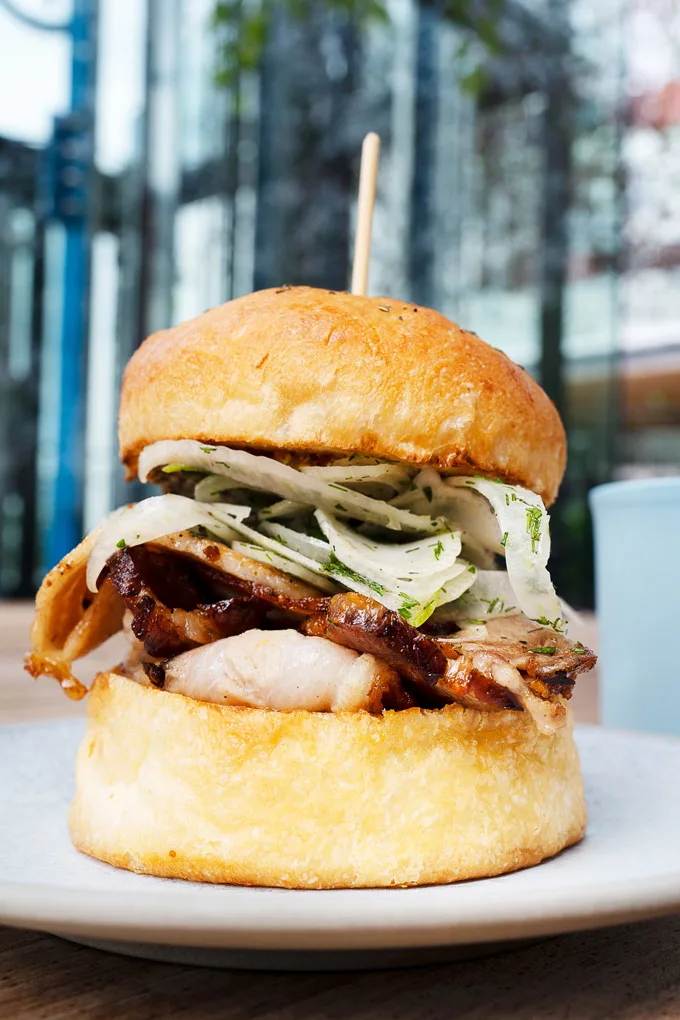 I also love their French Toast with house ricotta, charred peaches, silvered almonds, honey, house brioche.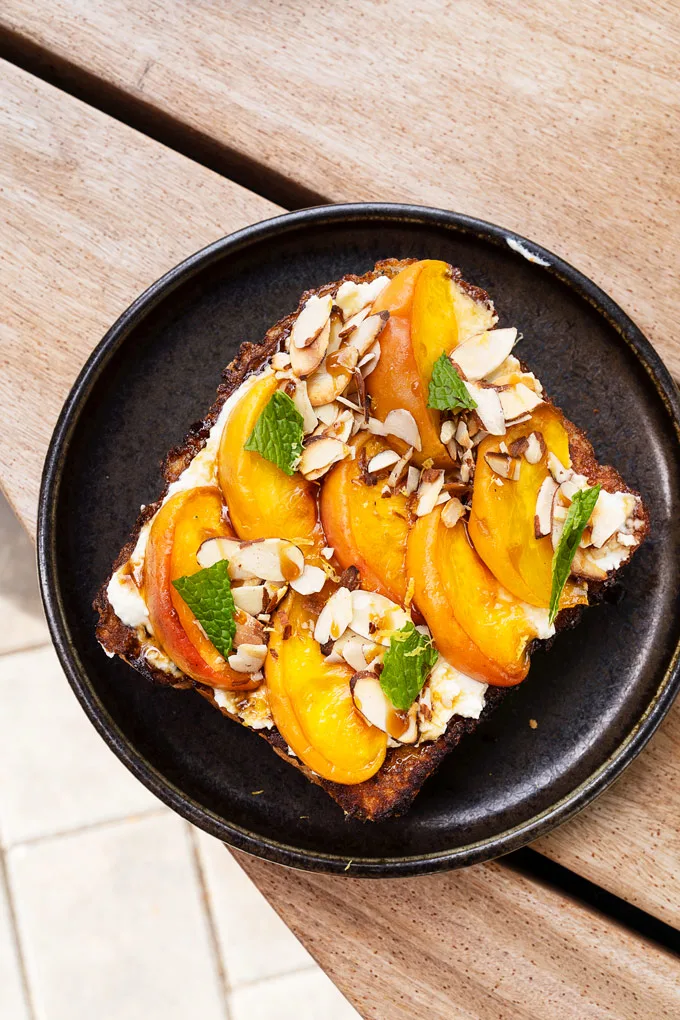 Harken
As a relatively new coffee shop in Vancouver, Harken is a great place to check out.
Located in Railtown, they roast their own beans in house and also have a kitchen that serves a 100% vegan menu.
They are committed to providing an elegant experience, which is reflected in the clean and simple décor of the coffee shop.
They also focus on the experience of drinking coffee, serving smaller sizes in beautiful ceramic mugs or glasses to encourage guests to savour the moment.
Wicked Cafe
Wicked Cafe is a charming local neighbourhood spot in Fairview where you can grab a delicious cup of coffee by Agro Roasters and housemade treats.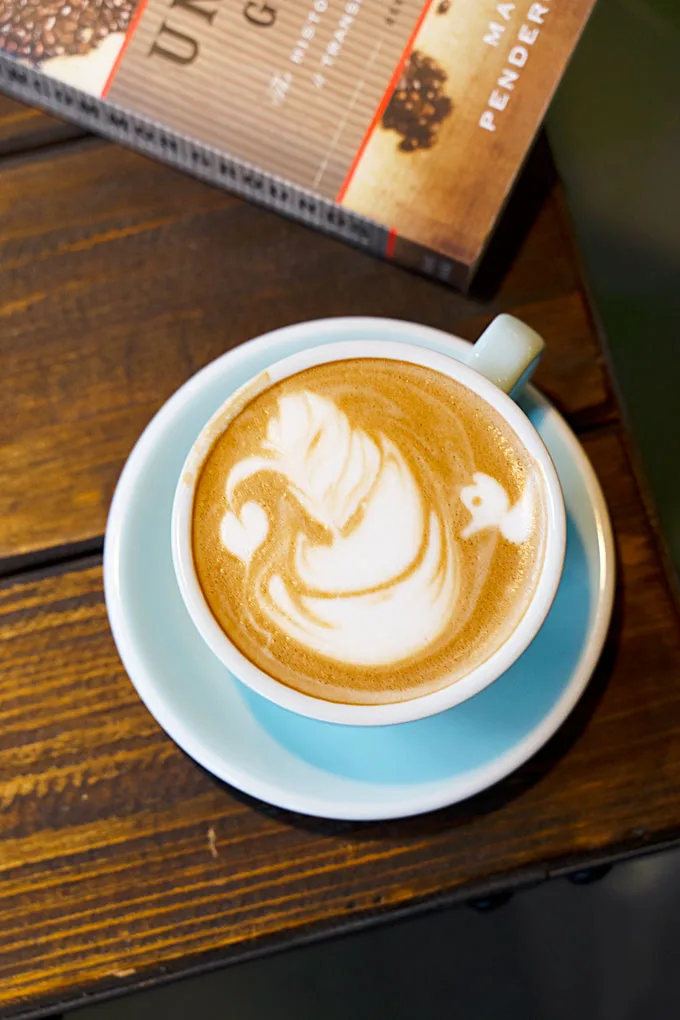 This longstanding cafe received a new owner just a few years ago, Jin, who does some amazing latte art.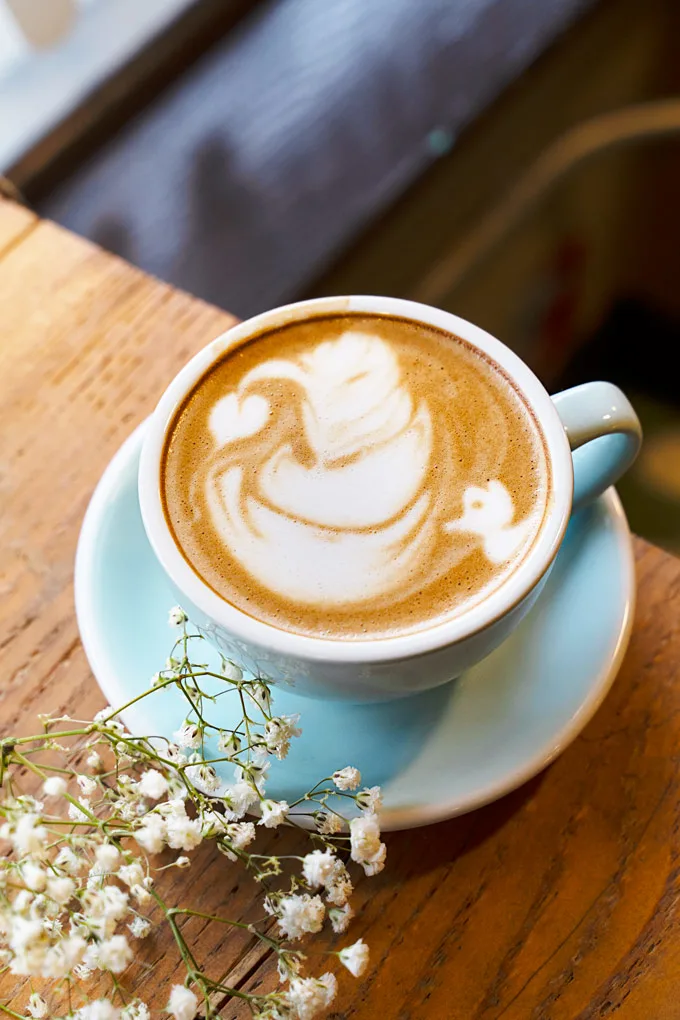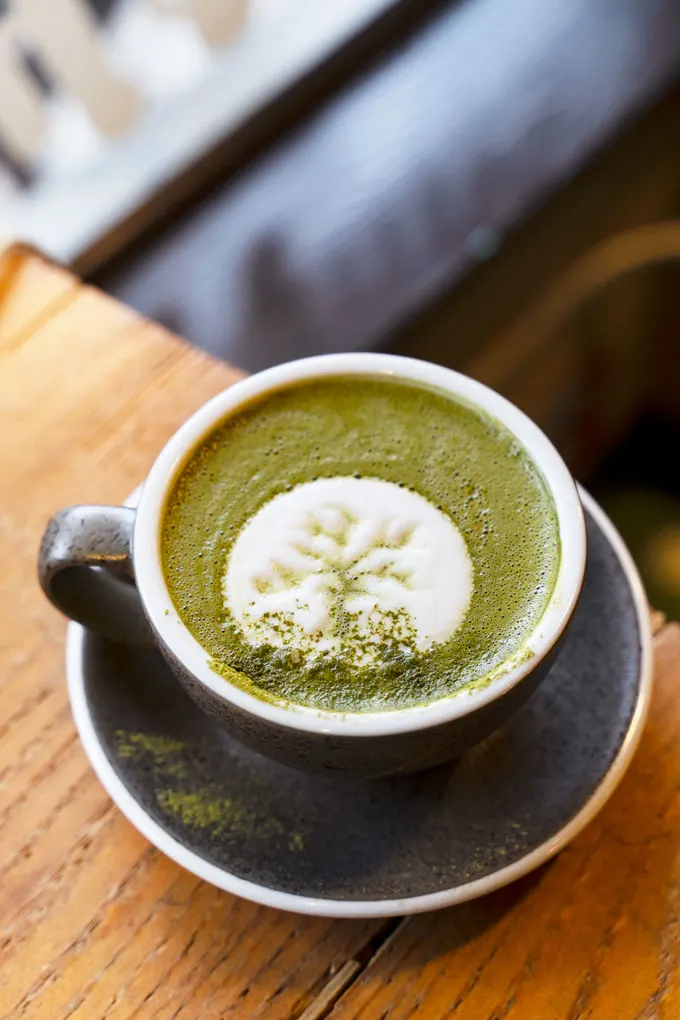 Check out their housemade cinnamon buns made from scratch. They go perfectly with a good cup of coffee.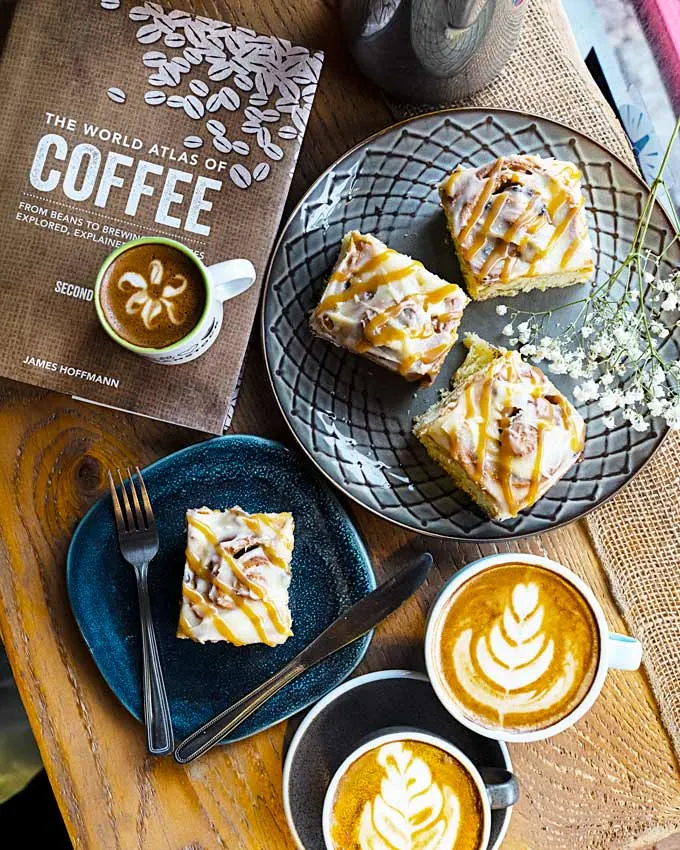 Wicked Café's cinnamon buns are made from brioche dough, lemon zest, apple compote, real butter, dried
raisins topped with cream cheese, maple syrup and salted caramel drizzled on top.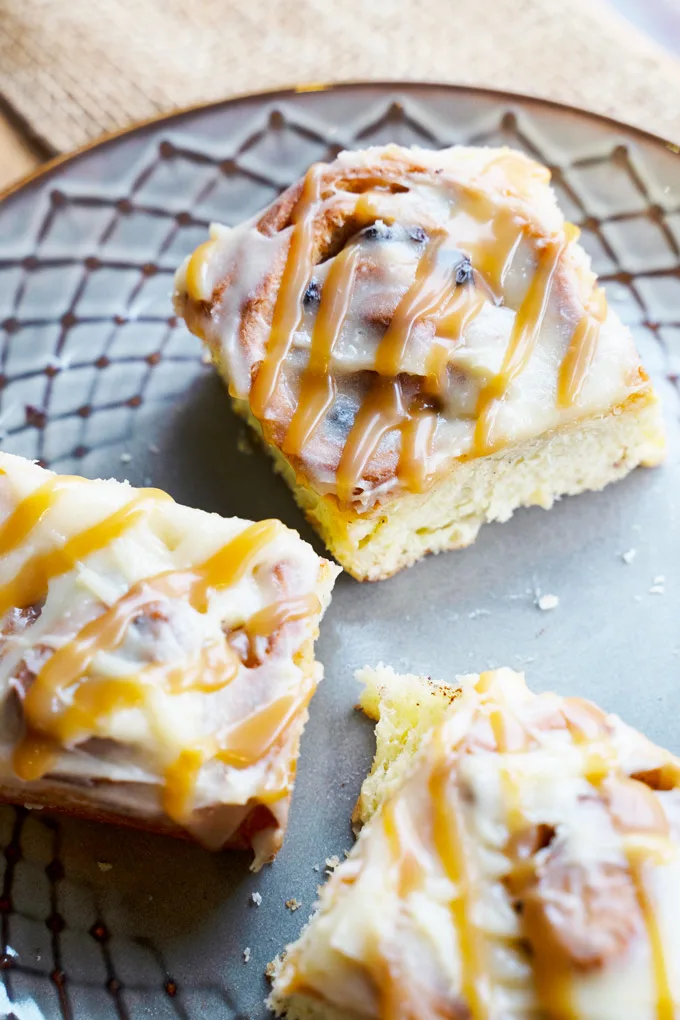 Palate Kitchen
Palate Kitchen serves up delicious coffee and food—they actually serve Pallet Roasters coffee (check out #1 on this list)!
What's special about Palate is that they offer High Tea every Sunday so you can go and treat yourself to some classy and delicious treats.
Palate is located in a heritage building from 1921. It's beautifully-designed interior is classic, comfortable, and timeless. It's the perfect spot to go with some friends to catch up and relax over some hot coffee and treats.
Location: Palate Kitchen Is located in Coal Harbour near Waterfront Station.
Kahve Coffee
One of the best coffee shops in Kitsilano is Kahve. They are located in the Armoury District just off the Burrard Street bridge on West 1st.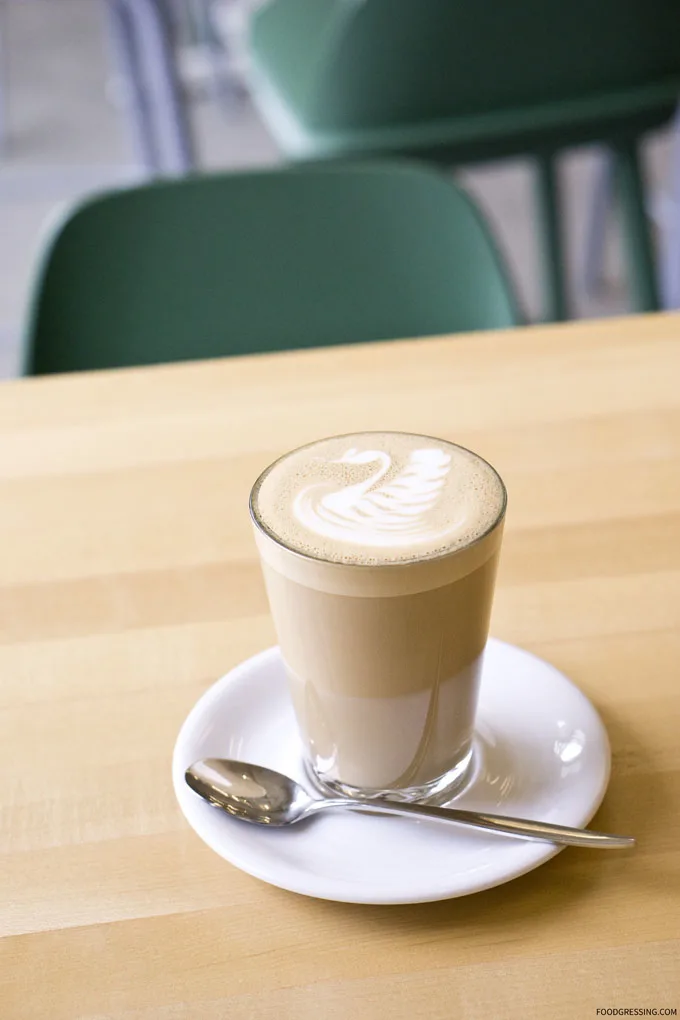 Kahve serves single origin coffee from Calgary's Phil & Sebastian as well as in-house made food like sandwiches, salads, soups, and baked goods.
Customers will enjoy the fact that the food is made with mostly organic, locally sourced fresh ingredients and the condiments used are made from scratch in-house.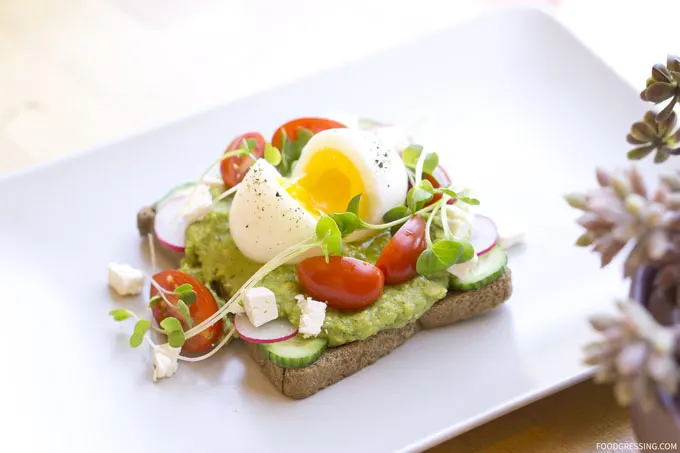 I always enjoy the "zen" atmosphere of Kahve.
With a white and light wood interior, polished concrete flooring and quartz countertops, the design is clean and minimalistic.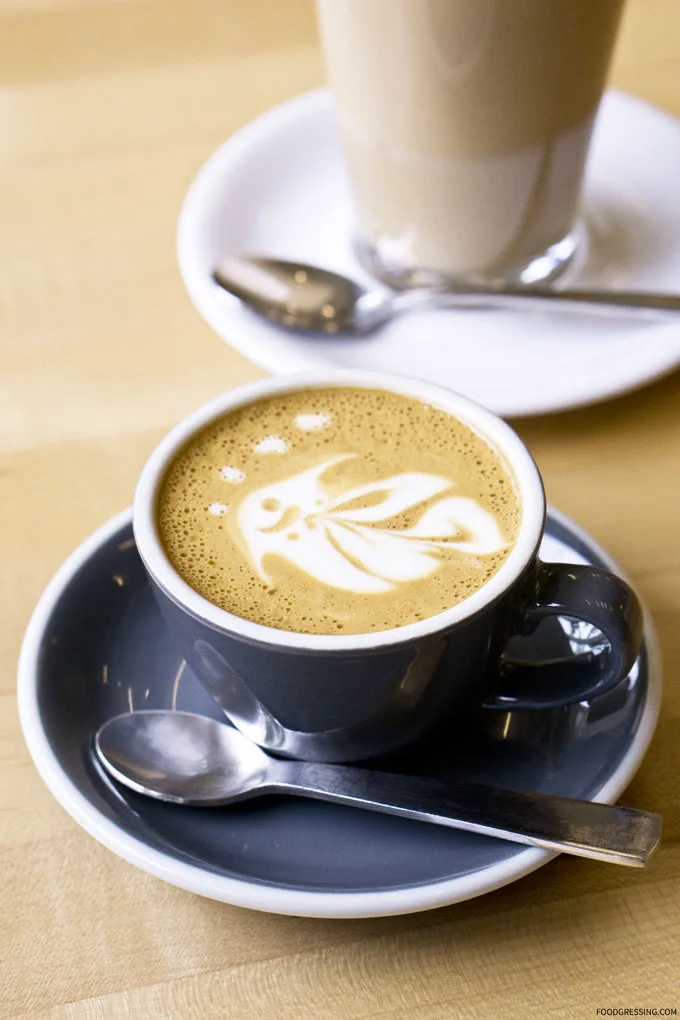 On the side wall, you'll notice quite an array of jewelry, decor items, and housewares for sale.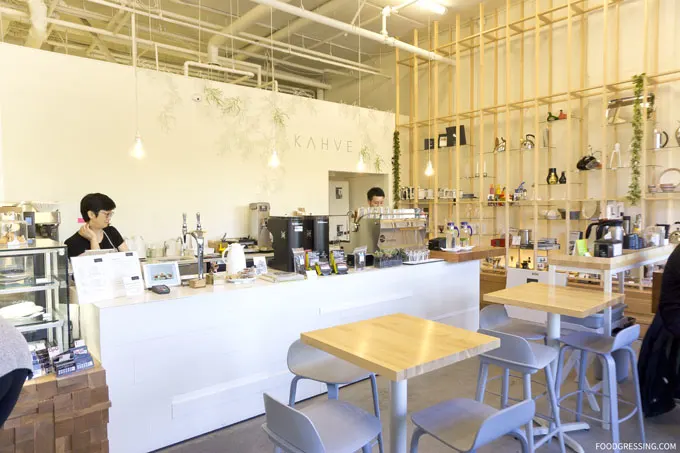 Prototype
Prototype is a "micro-roastery" in East Vancouver, meaning they create small batches of unique coffees.
They are always working on something new, so it's a great place to try some new coffee flavours.
The décor in Prototype is minimalist industrial, with accents of plants and greenery.
Besides coffee, try out their creative waffle donuts; there are a ton of unique flavours like grapefruit raspberry or coffee coconut.
Rocanini
Like the last coffee shop on this list, Rocanini is proud of their Italian heritage.
They roast high-quality coffee for sale in their shops and also wholesale to other stores and cafes around the city.
Rocanini has a simple, minimalist aesthetic, with wood accents and industrial lightbulbs hanging from the ceiling.
Rocanini Coffee Roasters has a location in Yaletown and another in Steveston, Richmond.
Propaganda Coffee
Located in Historic Vancouver Chinatown, Propaganda has a very urban and grungy feel to it—in a cool and trendy way.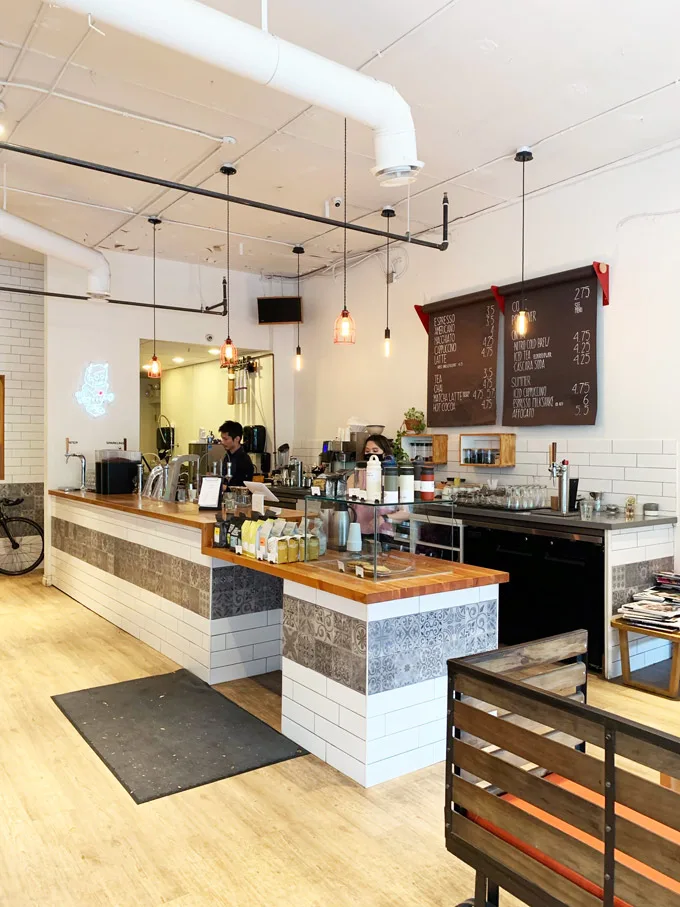 It's a minimalist coffee shop with simple, comfortable furnishings.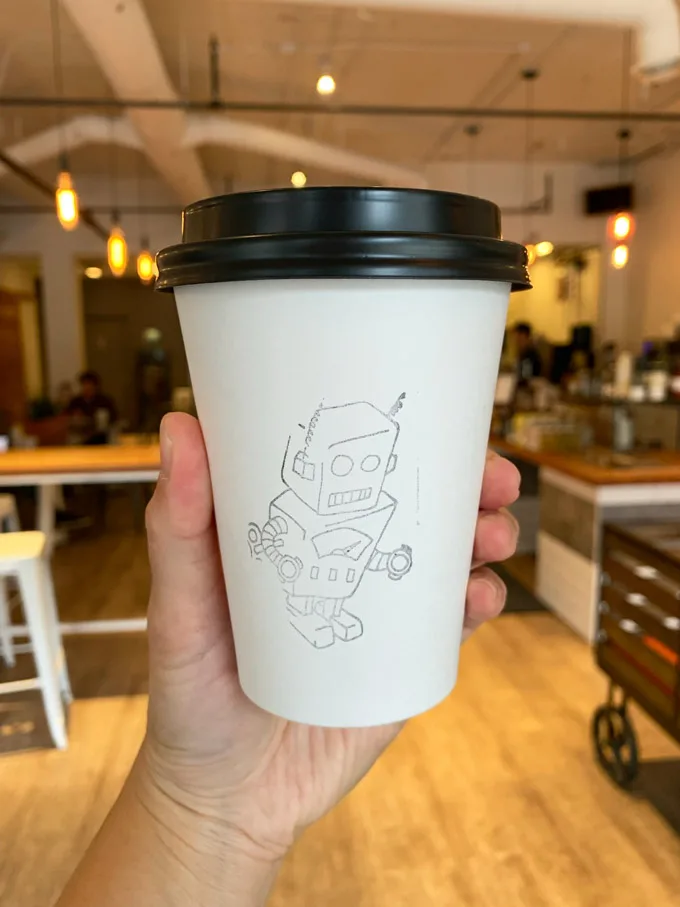 The coffee is always rotating and you can try it out with a classic pour-over.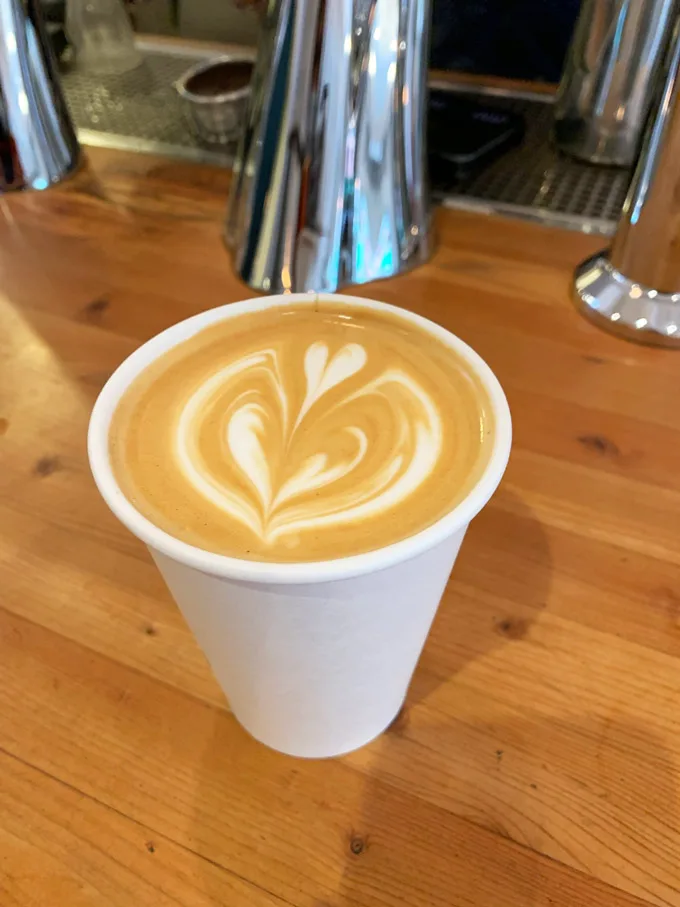 Elysian
Elysian is all about the coffee experience.
Their coffee shops are unique in that they don't offer Wi-Fi, encouraging guests to connect with one another over a cup of coffee.
The interior design is minimalist and comfortable, with artwork and plants to make the environment attractive.
Elysian has locations in Kitsilano, Mount Pleasant, Fairview, and Downtown.
Aperture
Aperture's focus is on the community, and you can totally pick up this vibe when you step into one of the stores.
They are very cozy with plush couches and walls full of artwork.
It definitely fulfils their vision to "be a fixture of the community and a place to come and relax."
Aperture serves coffee, tea, breakfast, dessert, beer, and wine.
It's a great spot to go at any time during the day.
Aperture has two locations, on Broadway and Main Street in East Vancouver.
Moja Coffee
Moja has been in the local coffee roasting business since 2004.
They take global inspiration for their coffee, having visited to Africa to see coffee plantations.
They even named it Moja, which means "one" in Swahili.
Moja's Commercial Drive location is large with lots of seating.
It also has a clean, simple, and comfortable environment. If you want to go for a walk after, Commercial Drive is a busy neighbourhood with lots to see and do.
Moja's original location is in North Vancouver, but also have a location on Commercial Drive in East Vancouver.
Breka
Breka is your best choice for a Vancouver late night coffee shop; they are open 24/7.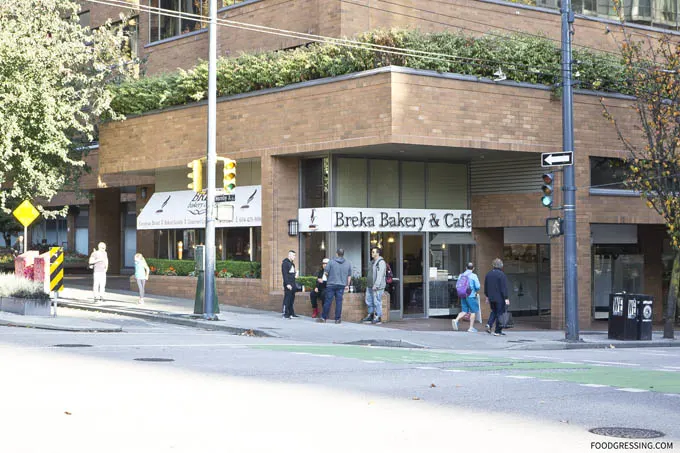 Established in 2006, Breka is a local coffee and bakery shop chain that proudly showcases an inspiring and refreshing variety of drinks, in addition to a wide selection of savory sandwiches and sweet pastries.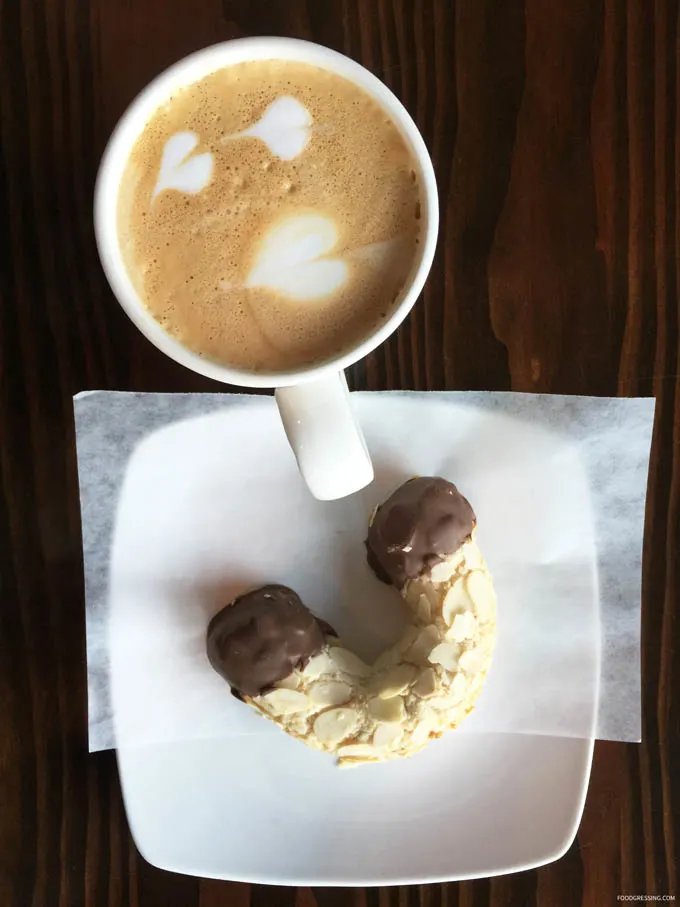 They proudly serve customers from their 6 locations in Vancouver: Main Street, Denman, Bute, Davie, Fraser, and West 4th.
The Drive Coffee Bar
At the Drive Coffee Bar, it's about bring people together for amazing coffee in an Old School Commercial Drive vibe.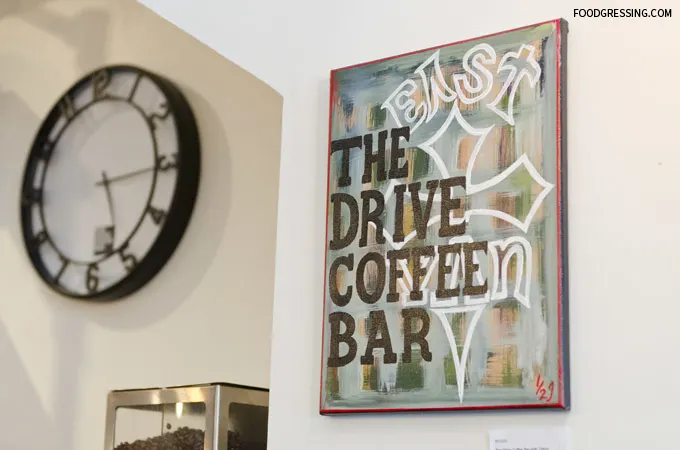 The founders wanted a coffee environment like those in Europe where smooth, earthy aromas wafted throughout the coffee bars and homes.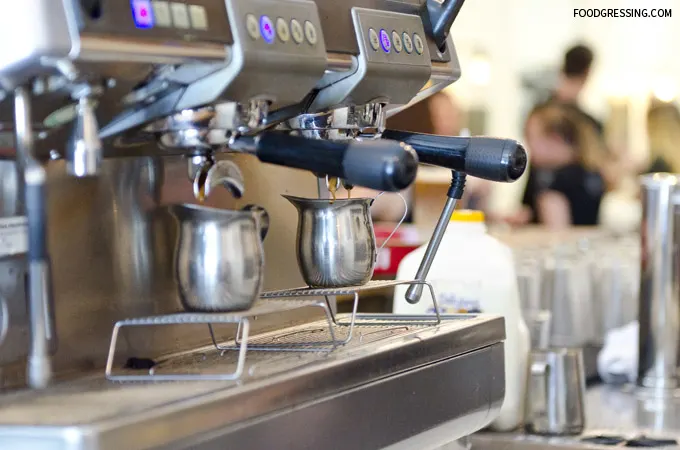 The Drive's space is long and narrow with lots of interesting art work and a wall of framed images.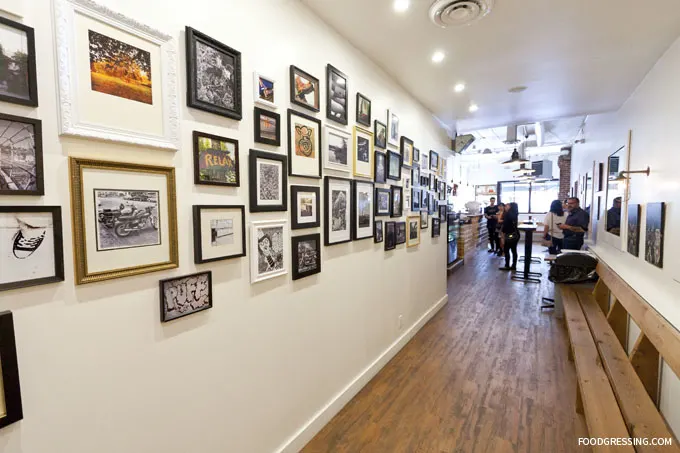 Honolulu Coffee Vancouver
Honolulu Coffee Vancouver gives you sunny, island vibes on a rainy day in Vancouver.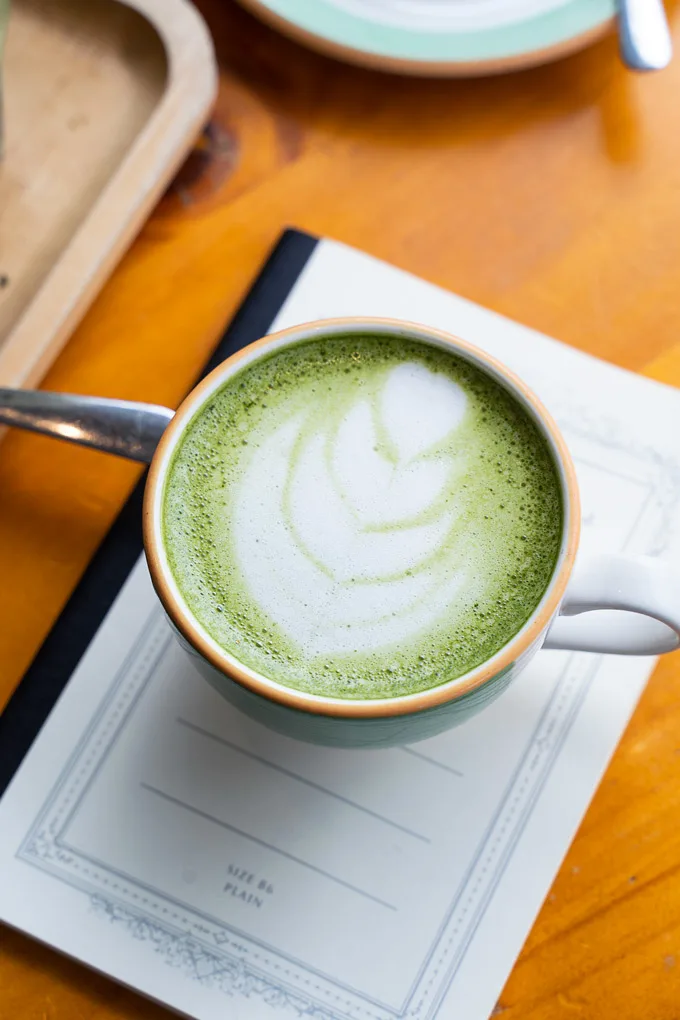 Since 2016, Honolulu Coffee Vancouver has been serving up a variety of hot and cold coffee and espresso-based beverages brewed with Hawaiian Kona-grown and -roasted beans as well as tea, fresh-fruit smoothies and beer from the craft brewers at Maui Brewing Company.
You will also find an array of Island-inspired snacks and share plates in addition to fresh-baked, house-made pastries, breakfast and lunch sandwiches and seasonal desserts.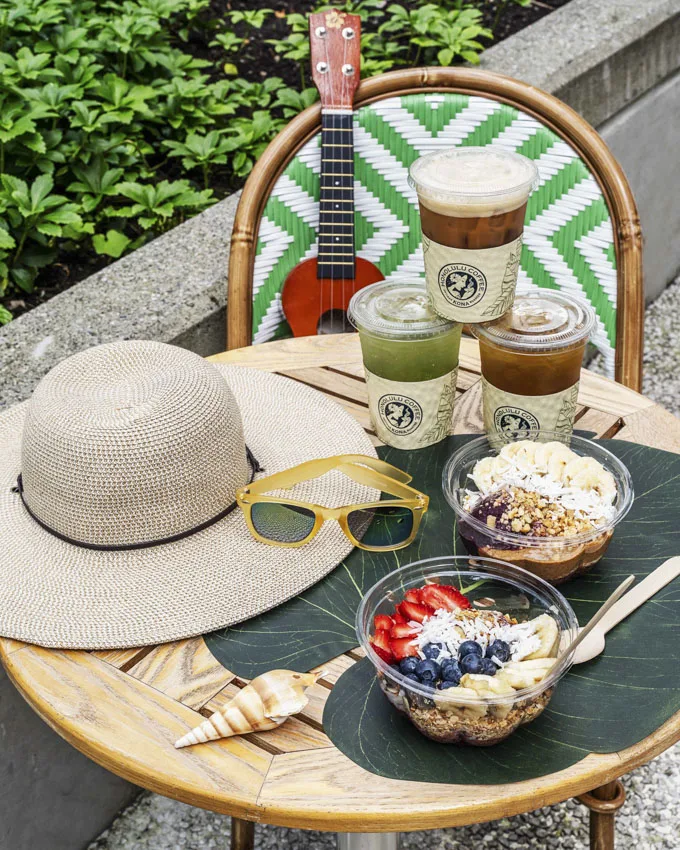 You can find Honolulu Coffee Vancouver at their 2 locations in Downtown Vancouver and Kerrisdale.
Vancouver has an amazing coffee culture. There are tons of awesome spots to check out! This list has some of the best coffee shops in Vancouver. Enjoy checking them out!