I came to know of Bai Bua Thai Cuisine after fellow foodie Darren (@misohungry_vancouver) posted a stunning photo of their Mango sticky rice dessert. I admit that I love mango-anything really and was instantly eager to try Bai Bua Thai Cuisine. At the same time, I learned that they were a family-run restaurant that had just opened five months prior; I was keen on trying a new eatery. My husband and I set out to Bai Bua for a late lunch earlier this week.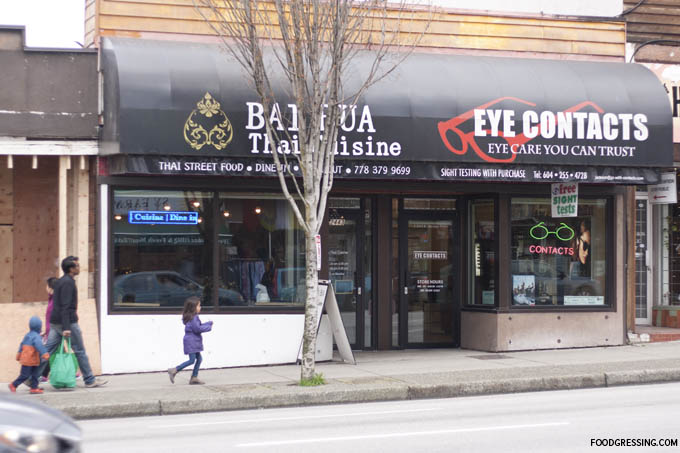 Bai Bua Thai Menu
The menu at Bai Bua Thai is typical of a casual Thai restaurant in Vancouver and includes Thai curries, fried rice, and noodles. They are budget-friendly with most items under $10. Lunch combos with an entree, appetizer and soup are also available. It appeared that getting a full entree with a small bowl of rice seemed like a better deal than their lunch combo. The menu is fully available online.
Bright and Cozy
The interior is minimalistic but bright and cozy. Simple flower shapes adorning the white walls added to the relaxed ambiance.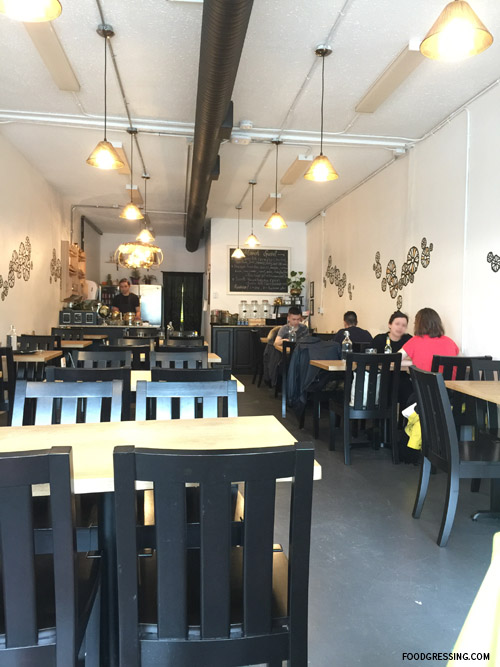 What We Tried
We ordered the khao soi gai or curry noodle ($10.99) which had Northern Thai style curry sauce and sliced chicken breast. The most interesting part was that it had two types of noodle: crispy and regular egg noodle. The crispy noodles were presented like a topping in a what seemed like a very large bowl of curry; the regular egg noodles were immersed within the curry. The curry itself was rich and flavourful. I would order this again.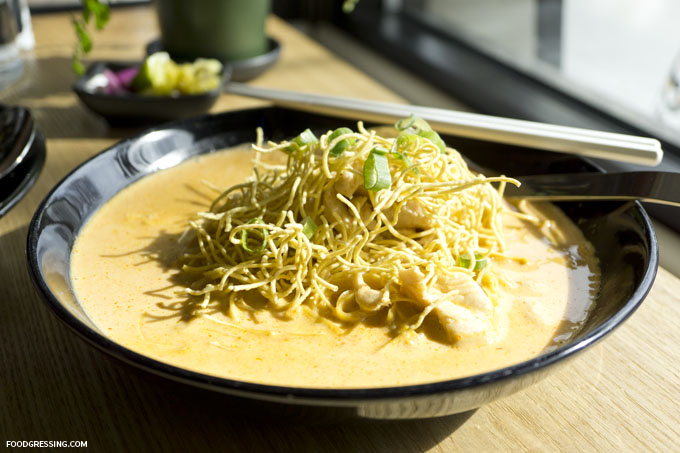 Another item we had was the March monthly special pineapple fried rice ($12.90). It had quite a few other ingredients including pineapple, cashew, raisin, curry powder, carrots, onion, and chicken. The rice came in a long rectangular dish and the portions seemed reasonable. The dish was beautiful with little punches of color from the carrots, pineapple pieces and raisins. However, I was very disappointed from the taste because the rice was simply very soggy. It was unfortunate.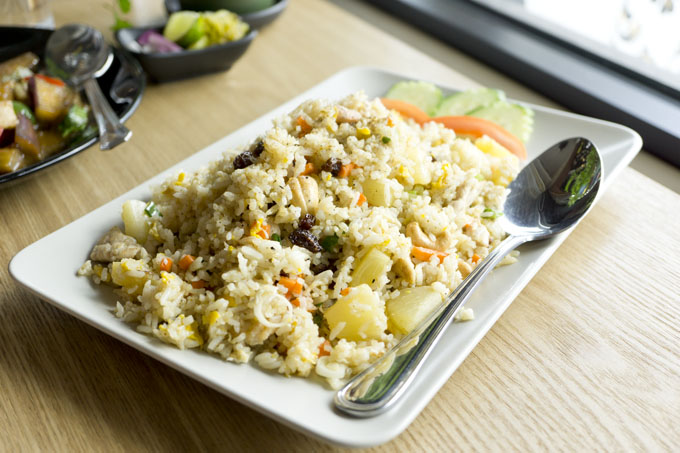 As an eggplant lover, I was keen to order the pad ma kueh ($10.99). The dish was flavorful from the pepper and Thai basil with soy bean sauce. There was a bit of a miss from some of the eggplants tasting undercooked.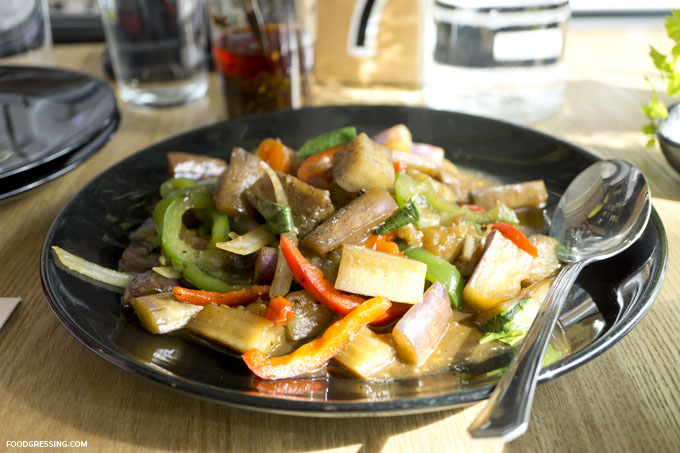 Last but not least was the mango and sticky rice dessert ($9.90). First of all, it was exquisite in presentation as the mango slices were arranged to look like a flower. The sticky rice was warm and provided a fun contrast to the cool mango slices and coconut milk. Beautiful and delicious, I would recommend it.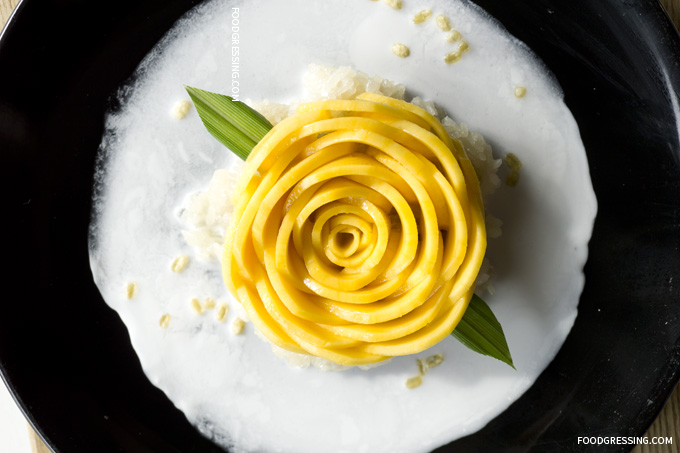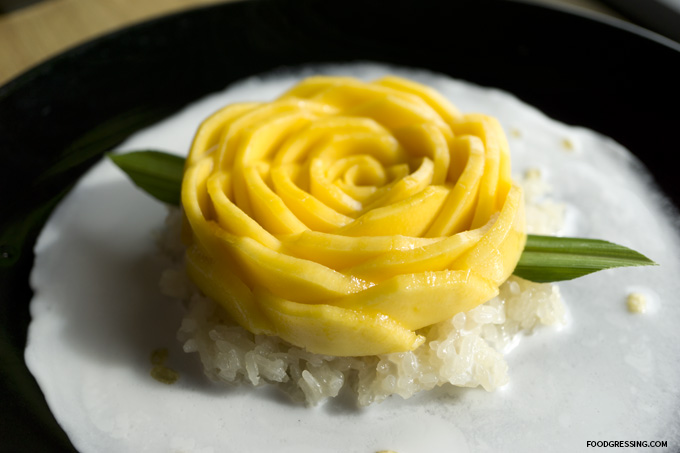 Overall Impression of Bai Bua Thai Cuisine
The mango and sticky rice dessert and khao soi gai were winners for me. There were sadly some misses with some undercooked eggplant and the soggy pineapple rice. Decent portions for the price. Rating: 3/5
Website: www.baibuathaicuisine.com
Facebook: @baibuathaicuisine
Instagram: @baibuathaicuisine