It's cherry blossom season again in Vancouver! What an incredibly beautiful time in our city with cherry blossoms popping up in full force. I felt inspired for some sakura-inspired eats and immediately thought of Shizenya's Sakura Blossom Roll. Shizenya has two locations in Vancouver: one in Downtown and one on West Broadway. I had been to the Downtown one years ago, but never to the West Broadway location. My husband and I visited Shizenya on West Broadway for a late lunch last week.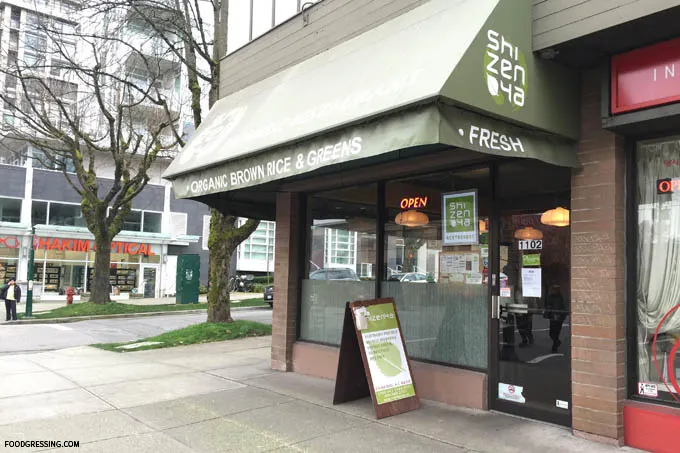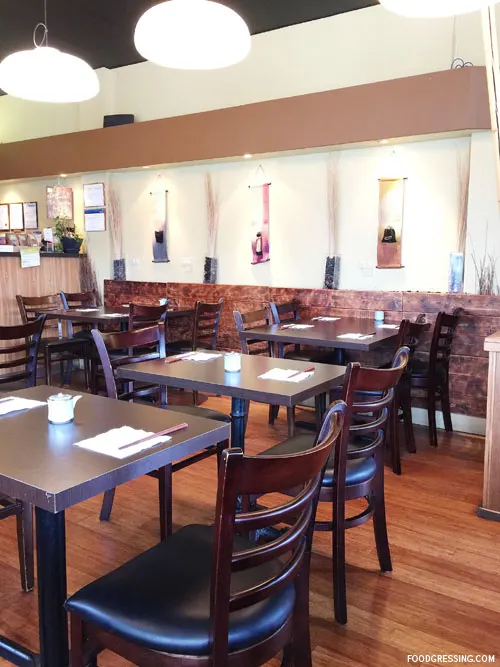 Natural Food Menu
Shizenya is the first natural food Japanese restaurant chain in North America which serves sushi with only brown rice and organic vegetable. Their menu includes Japanese food with healthier ingredients such as brown rice rolls, non-oil teriyaki, organic green salads, quinoa cones, whole wheat tempura, and non-oil teriyaki. They also use Oceanwise seafood which is great for sustainability. Their menu is fully available on their website.
What We Tried
We ordered the Sakura Blossom Roll ($13.95 for 10 pieces). It had fresh real crab with mayonnaise, spicy albacore tuna, wild sockeye salmon, cucumber, organic avocado, organic brown sushi rice. The sauce was a creamy maple sauce with mayonnaise base. The rolls were arranged to mimic the sakura petals. The seafood tasted moist, fresh and delicious and maple sauce was sweet. This was very good. I would order it again.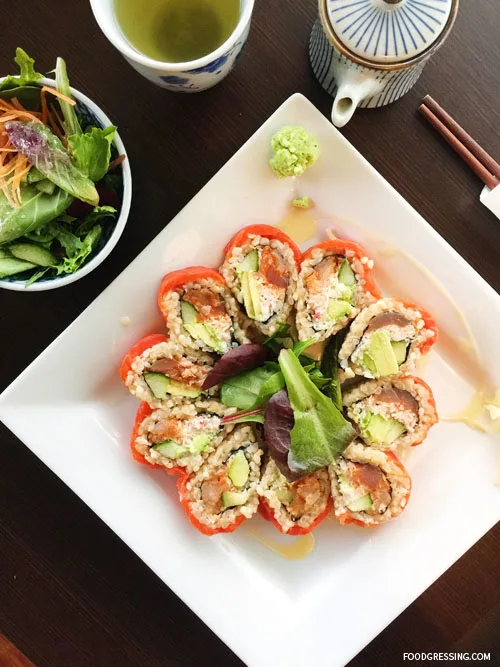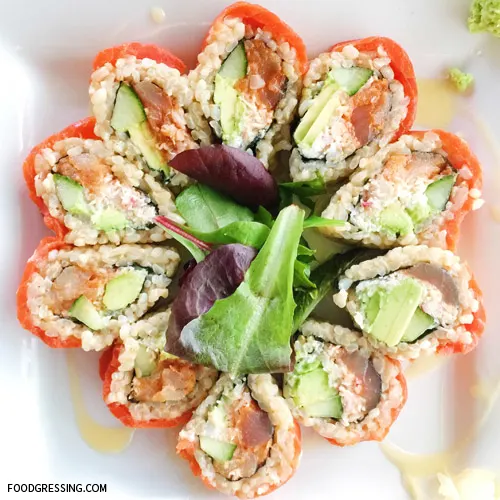 We also had the beef teriyaki combo ($9.95) with sukiyaki beef, teriyaki sauce, organic brown rice, spinach gomaae, and organic salad. Tender beef and a sweet teriyaki sauce – the flavours went all went together. It was a hit with me.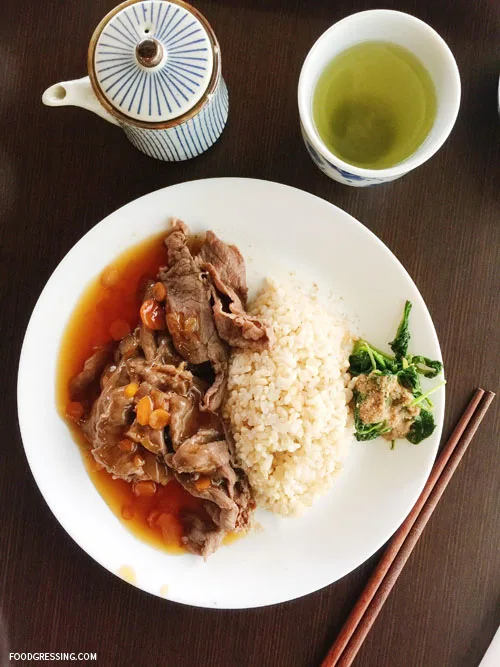 Prices at Shizenya are a bit higher than a conventional Japanese eatery in Vancouver due to the higher quality ingredients. For lunch, I would need a few rolls plus the lunch combo in order to be fully satisfied.
Overall Impression of Shizenya
I loved the creative, healthy, fresh eats from Shizenya- nothing too heavy or greasy. Service was friendly. I'd definitely recommend giving them a try. Rating: 4.5/5
Website: http://shizenya.ca/