Cambie Village's build-your-own pizza and salad eatery, Assembli, has just opened a second location in Downtown Vancouver. Located in the heart of the financial district at 1066 West Hastings, Assembli's newest location allows customers to customize their own meal at one set price. I was invited to a media event at Assembli last night. Here's a look at what you can expect.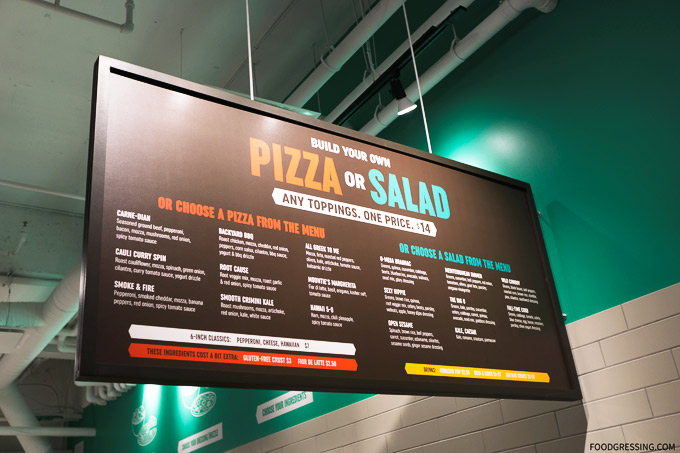 Disclosure: All food and drinks in this post were complimentary. Opinions are my own.
Build Your Own
Pizzas and salads are made fresh-to-order at Assembli and all priced at $14. The ingredients are presented and labeled in their "assembly" bar. Assembli takes pride in their quality ingredients: fresh, non-GMO, hormone-free, antibiotic-free, and local and organic when possible.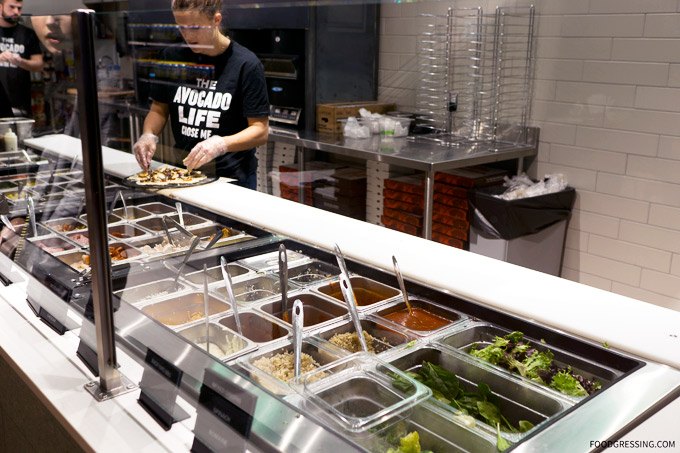 If you're feeling adventurous, the DIY option is certainly the way to go with all the toppings you want. Salad bases include organic mixed greens, romaine, kale and more while pizza bases come in original crust or gluten-free (+$3). Protein choices are aplenty including herb-roasted chicken, cajun chicken, pepperoni, genoa salami, ham, spicy chorizo, bacon, shrimp, herb and olive oil tofu, and more. And there is certainly no shortage of toppings like chili pineapple, pineapple, roasted garlic, roasted root veggies, roasted red peppers and more. There are over 50 toppings to choose from.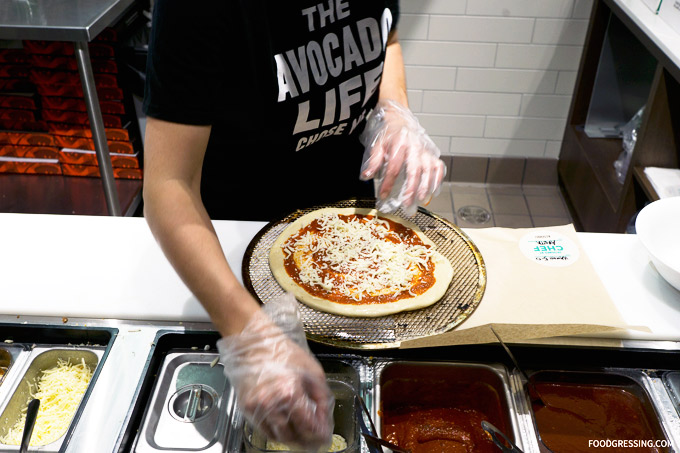 Now if you're feeling lazy and want to keep it simple, Assembli offers house-made selections. For pizza, the selection includes Smooth Crimini Kale (sautéed mushrooms, mozzarella, olive oil tossed kale, artichoke, red onion, white sauce), Carne-Dian (seasoned ground beef, pepperoni, bacon, mozzarella, sautéed mushrooms, red onion, spicy tomato sauce) and more. For salads, there is the O-Mega Braniac (mixed greens, quinoa, cucumber, cabbage, blueberries, beets, avocado salsa, walnuts, seed mix, glory dressing) and so forth.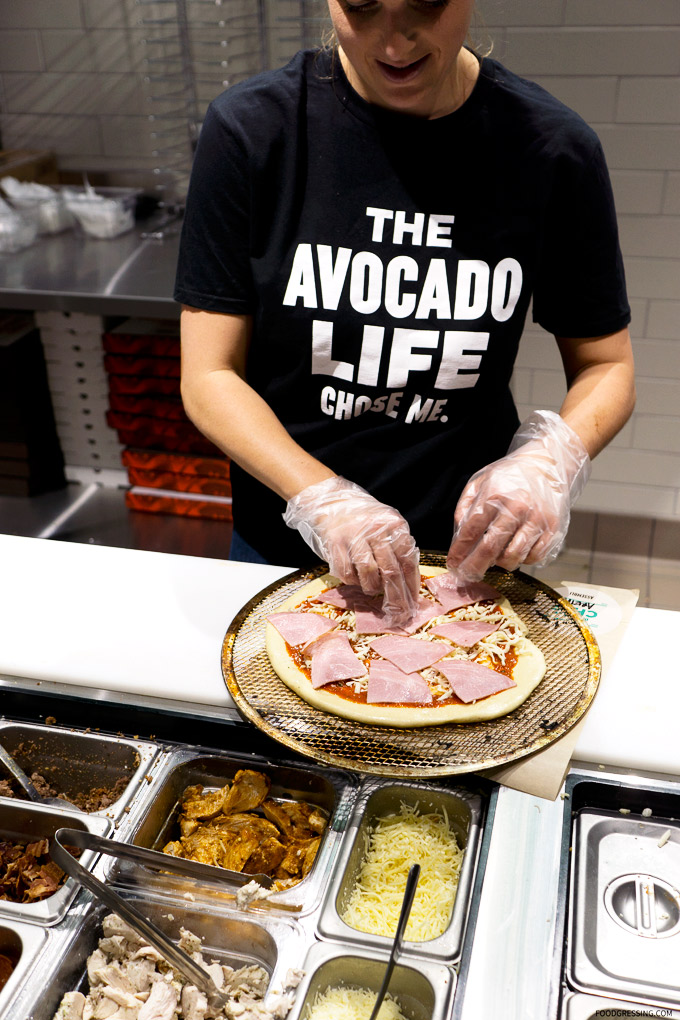 What I Tried
Having tried Assembli before, I have a few personal favourites. I had to have (again) the Sexy Hippie Salad (brown rice, quinoa, roasted root veggies, celery, beets, parsley, walnuts, apple, honey and dijon dressing) and the Hawaii 5-0 (ham, mozzarella, chili pineapple, spicy tomato sauce).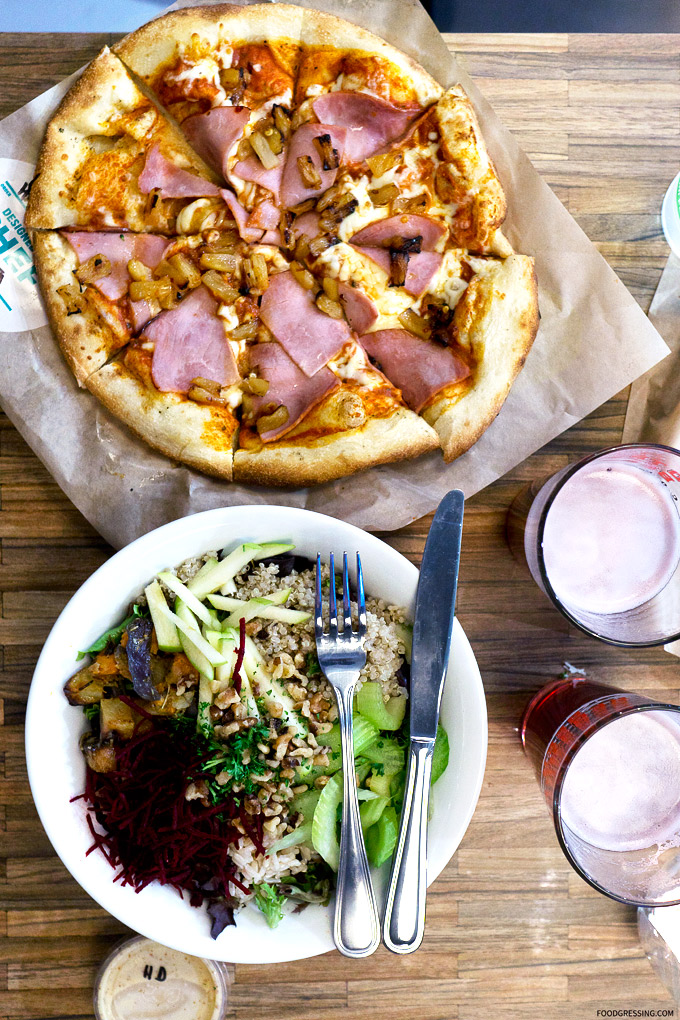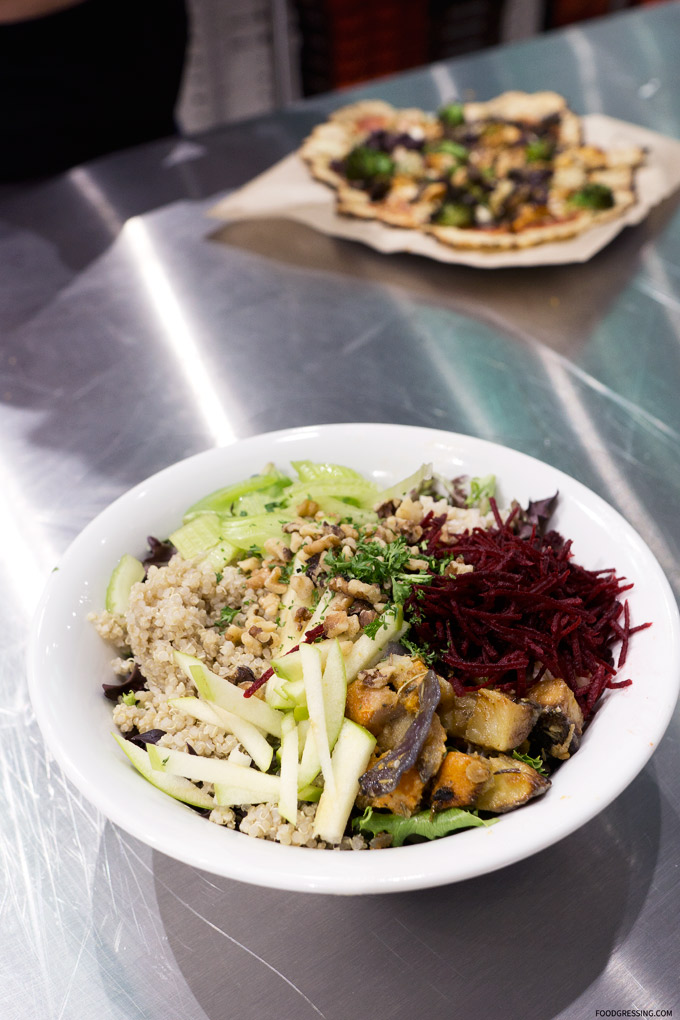 One attendee ordered a gluten-free crust; the shape of the crust is rather pretty!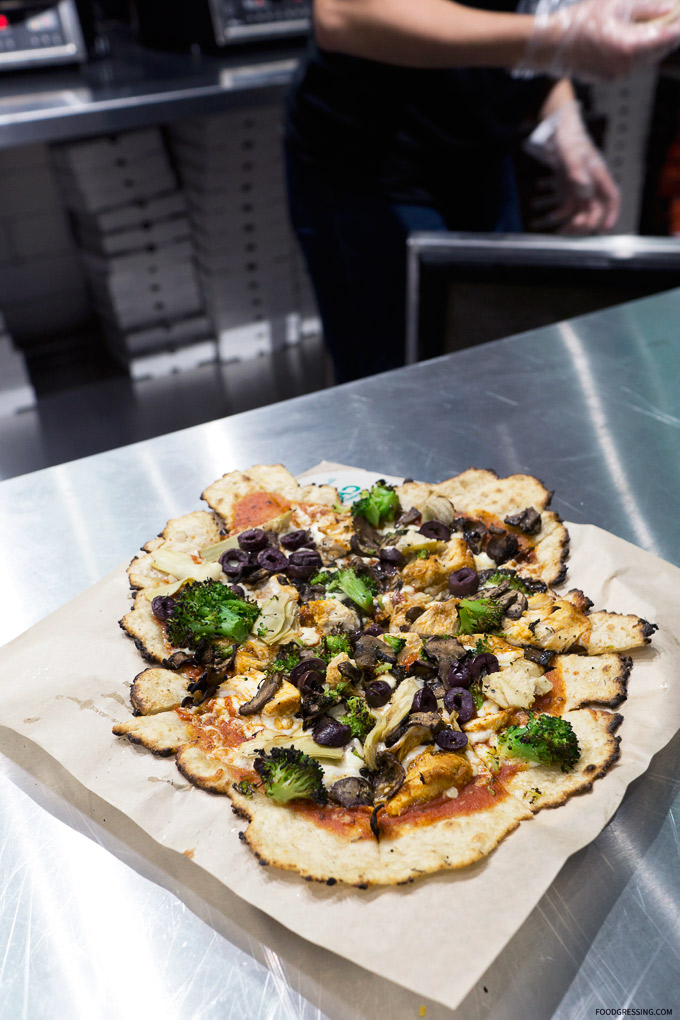 Red Truck Beer provided beer pairings for the evening. The selection included Red Truck Lager, Red Truck Ale, and Northwest IPA.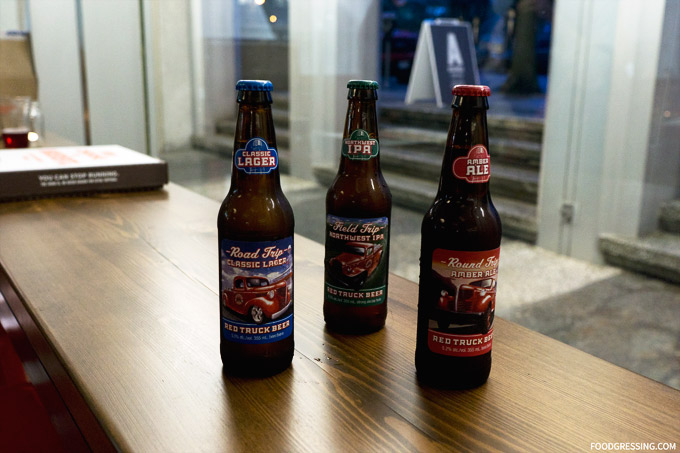 Assembli – Downtown Vancouver
Address: 1066 West Hastings
Website: ‎http://www.assembli.ca