PANDORA has just unveiled a new collection, PANDORA Shine, featuring 18k gold-plated sterling silver jewelry.  Inspired by the gorgeous glow of the sun, the beautiful golden tone of PANDORA Shine highlights the personality and uniqueness of its wearer, letting women feel creative in their self-expression and shine from the inside out.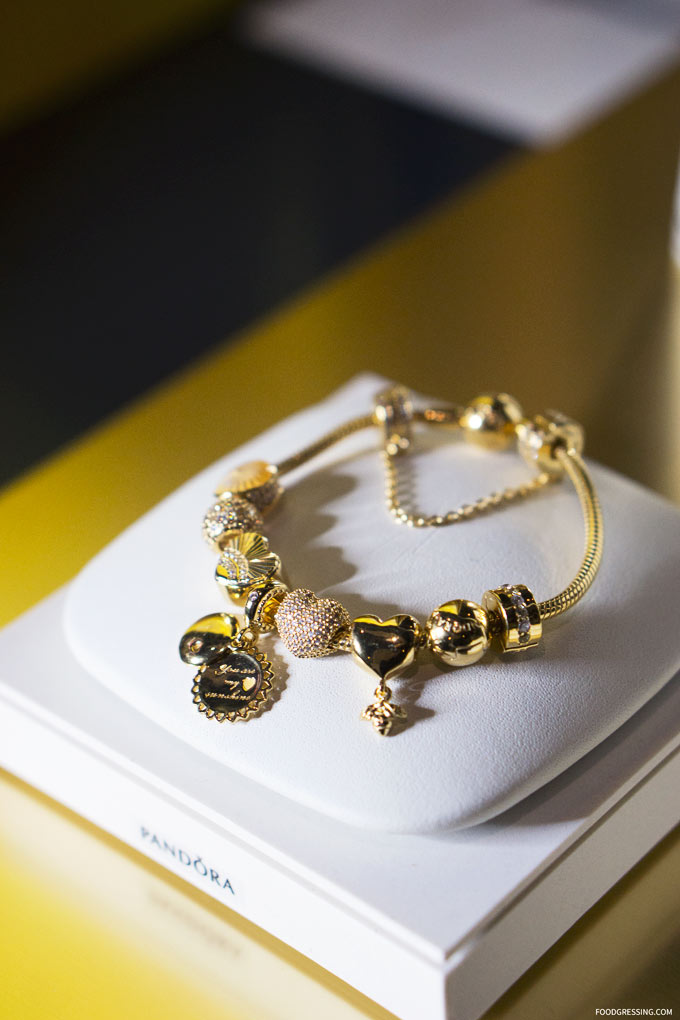 Premiering in the Bee Mine and Rays of Sunshine jewellery series as well as iconic PANDORA designs and limited edition styles, PANDORA Shine is ideal for creating eye-catching, sun-kissed looks.  Mix, match and style the new PANDORA Shine pieces in a unique way that enhances your natural radiance.
I was invited to an event this week in Vancouver where media had the opportunity to learn about Pandora Shine.  Here are some photos from the event.