Centerplate, the exclusive supplier of food and beverage at BC Place, is re-imagining what is possible for in-stadium food and beverage experiences for the Whitecaps' 2018 MLS season.  The extensive menu features a selection of creative new dishes, locally-sourced fan favourites, delicious gluten-free, vegan and vegetarian options, as well as Ocean Wise certified fare.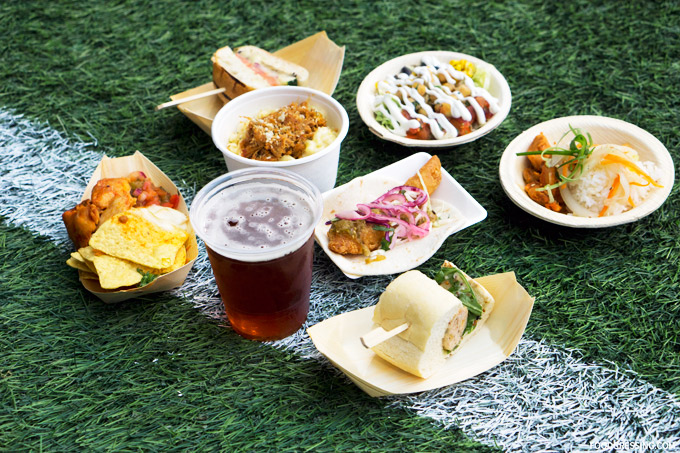 I recently attended a media event for an exclusive first-look at BC Place's 2018 fan food and had the opportunity to sample some of the newest culinary creations.  Here's a look at some of the dining choices this season at BC Place.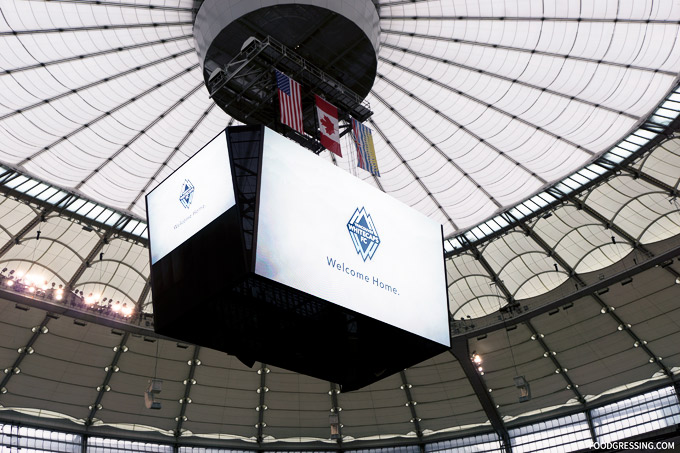 Will Tse, the Executive chef for Centerplate at BC Place, was at the event to showcase the menu items.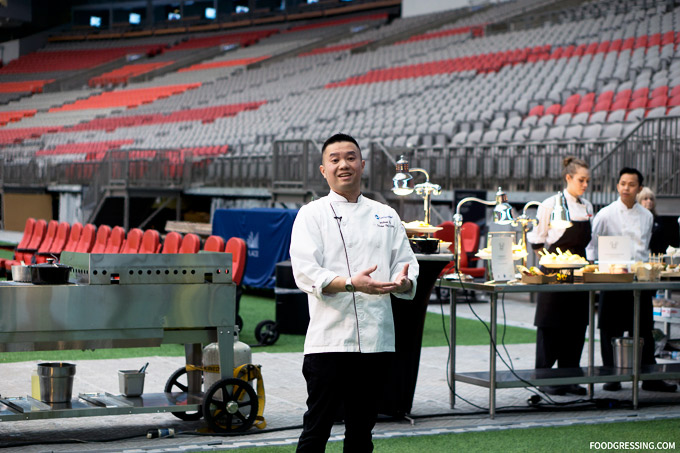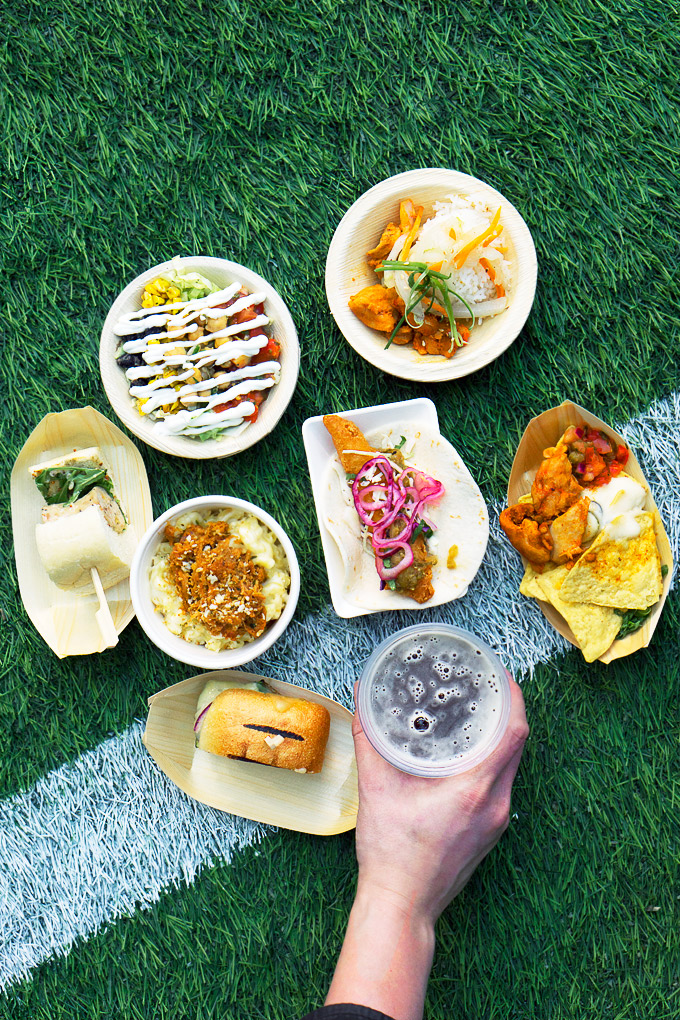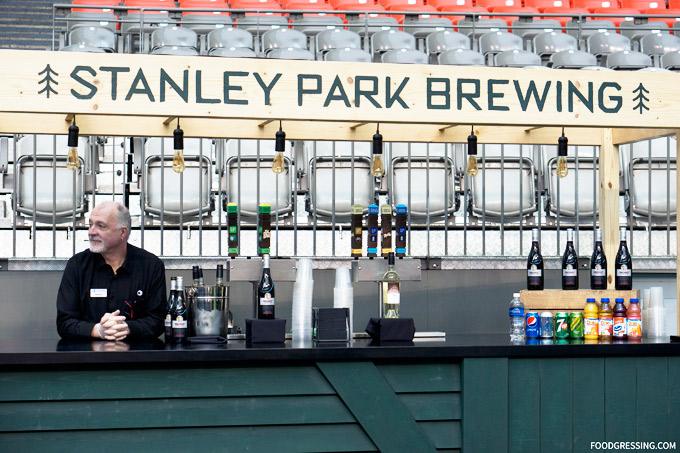 Whitecaps FC captain Kendall Waston and Chef Will demonstrated the making of the Korean BBQ Chicken Bowl.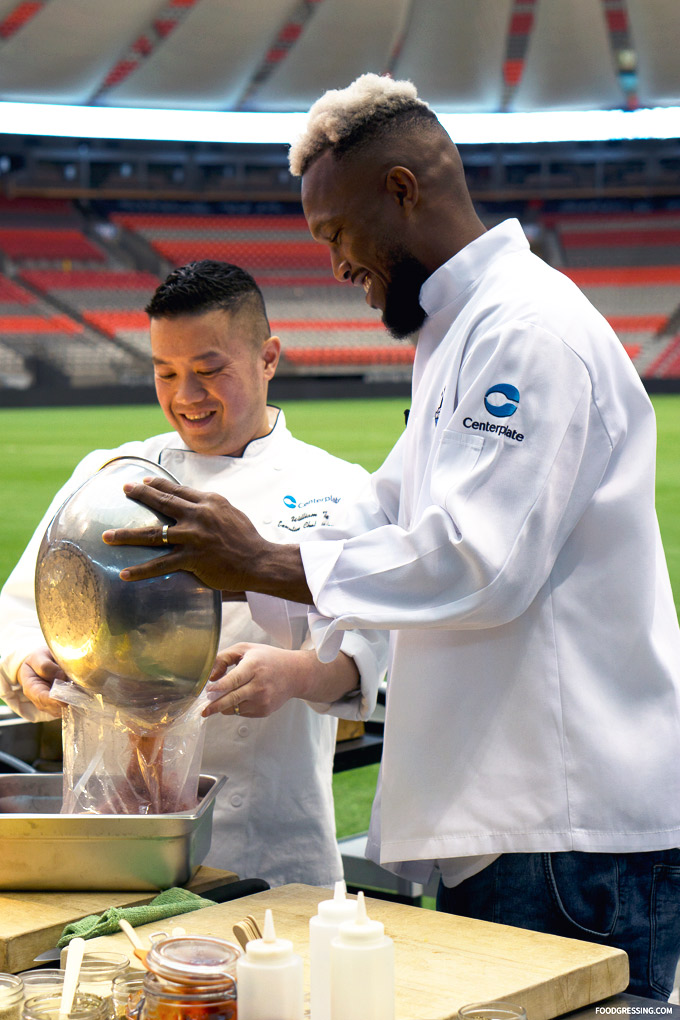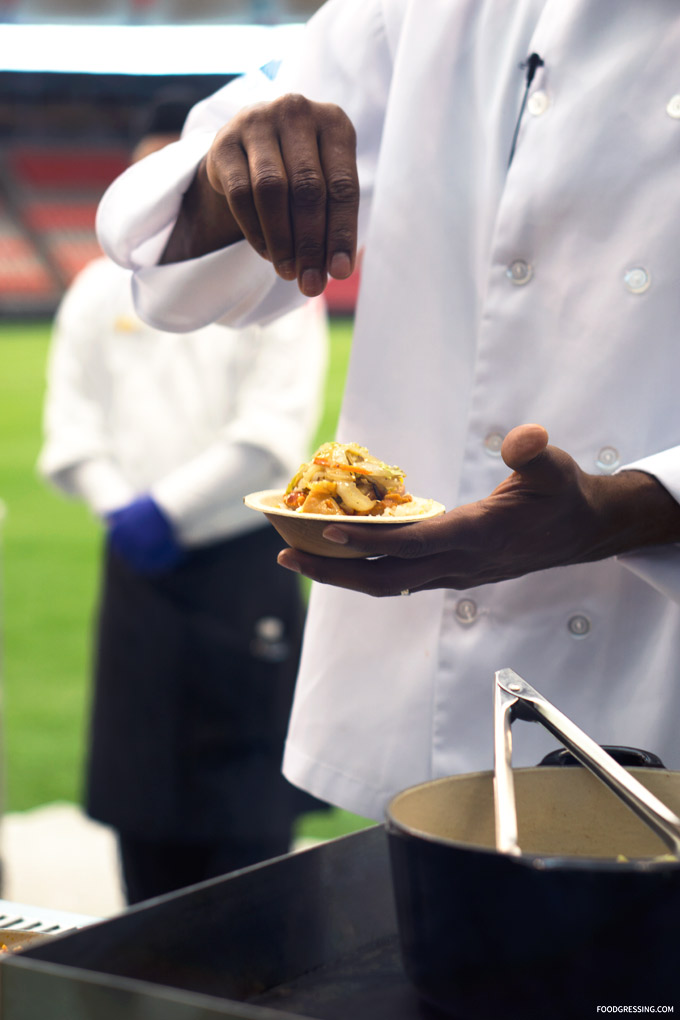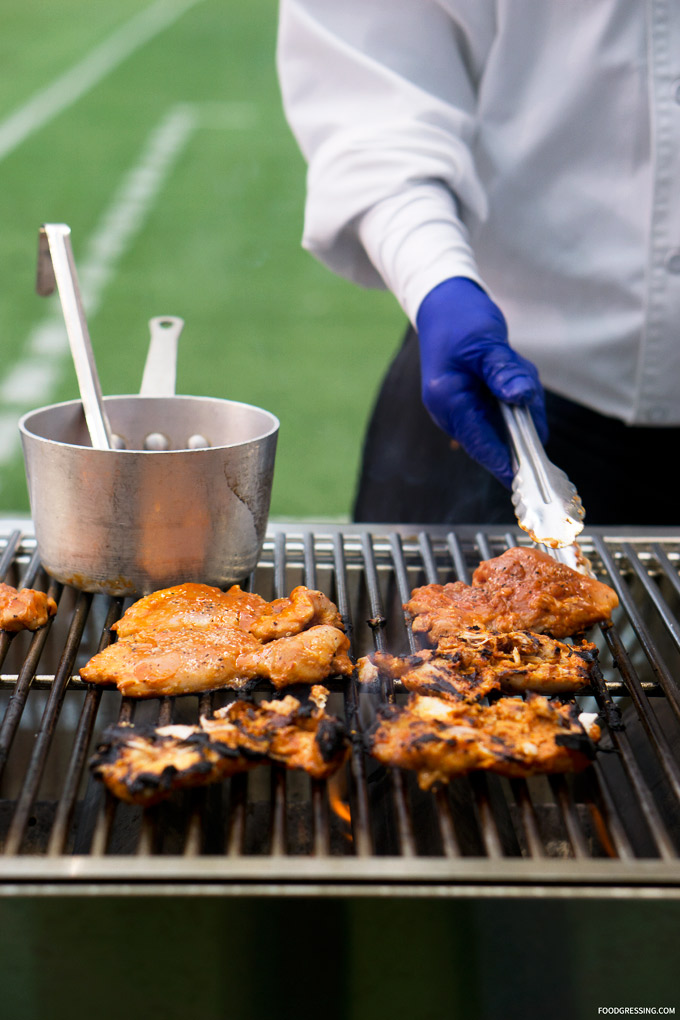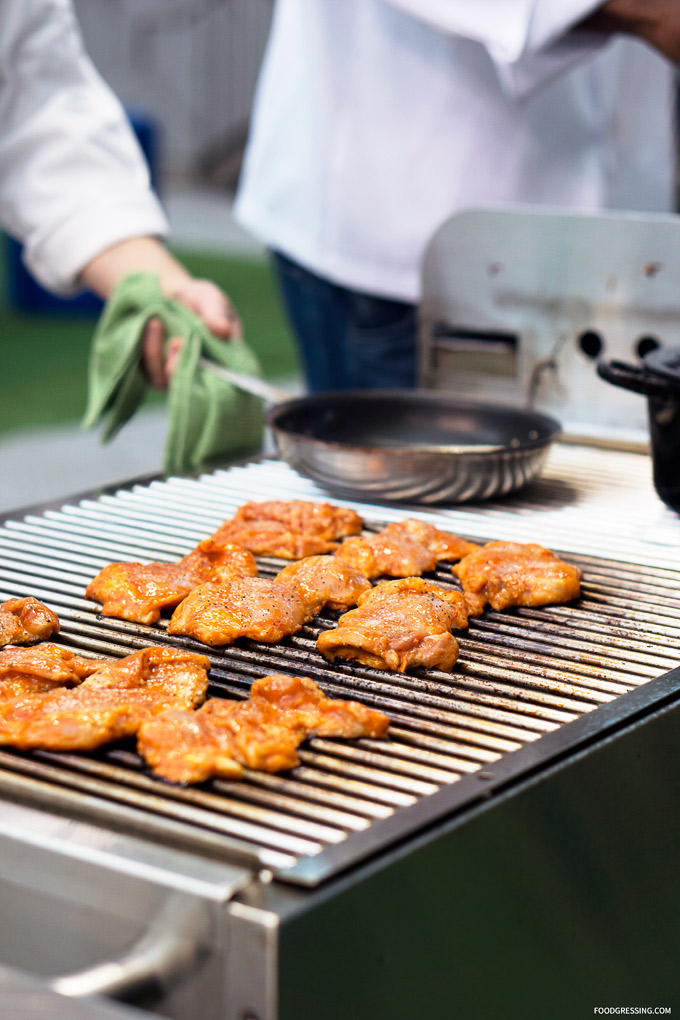 Beast on Fire – Sections 217 and 237
Beer Brined Bacon BLT
Mill St Organic Lager-brined bacon, tomato, sourdough, and roasted garlic aioli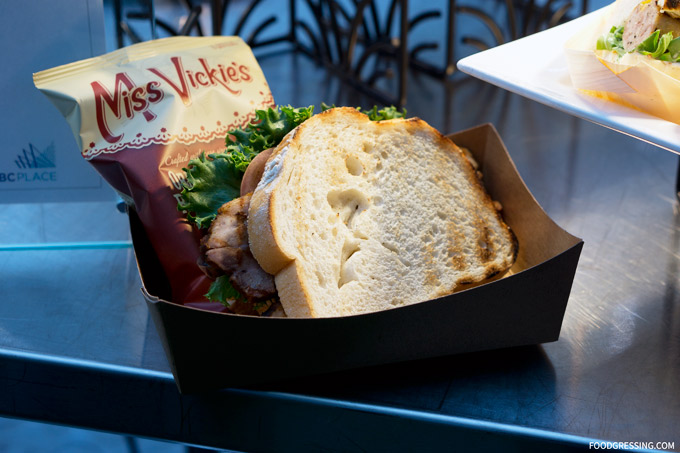 Chickpea Buddha Bowl
Roasted spiced chickpea, roasted cauliflower, yam, Asian slaw, smoked tofu, miso sesame dressing, jasmine rice.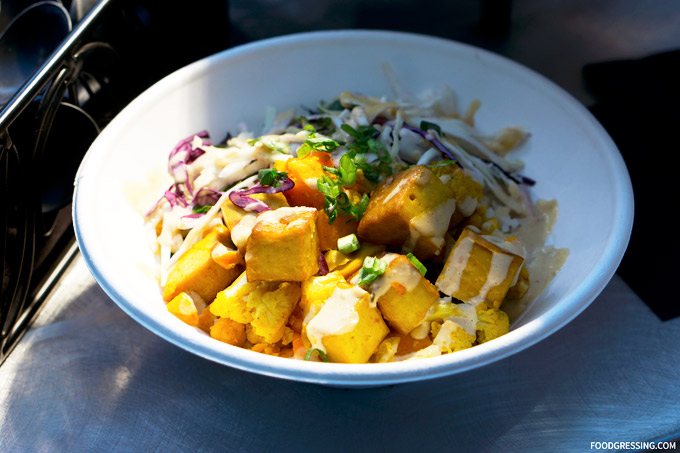 House Smoked Beer & Cheddar Sausage
Goose Island IPA, aged cheddar, stone ground mustard aioli, soft bite bun.  Sausage made in-house.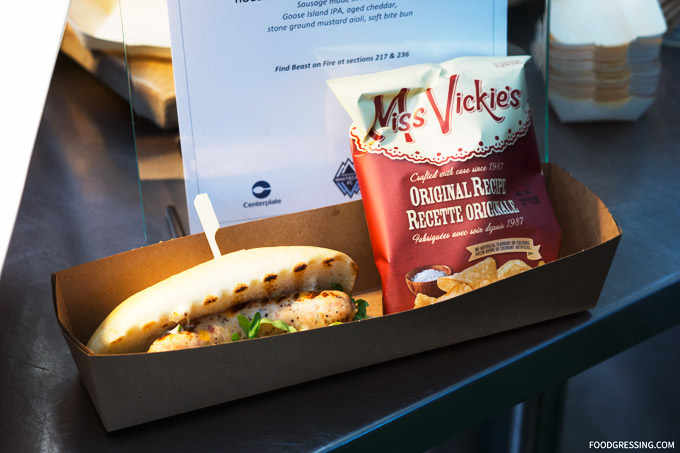 Boom Kitchen – Section 210 and 244
Mac & Cheese
House-made three cheese sauce with choice of Korean chicken or pulled pork.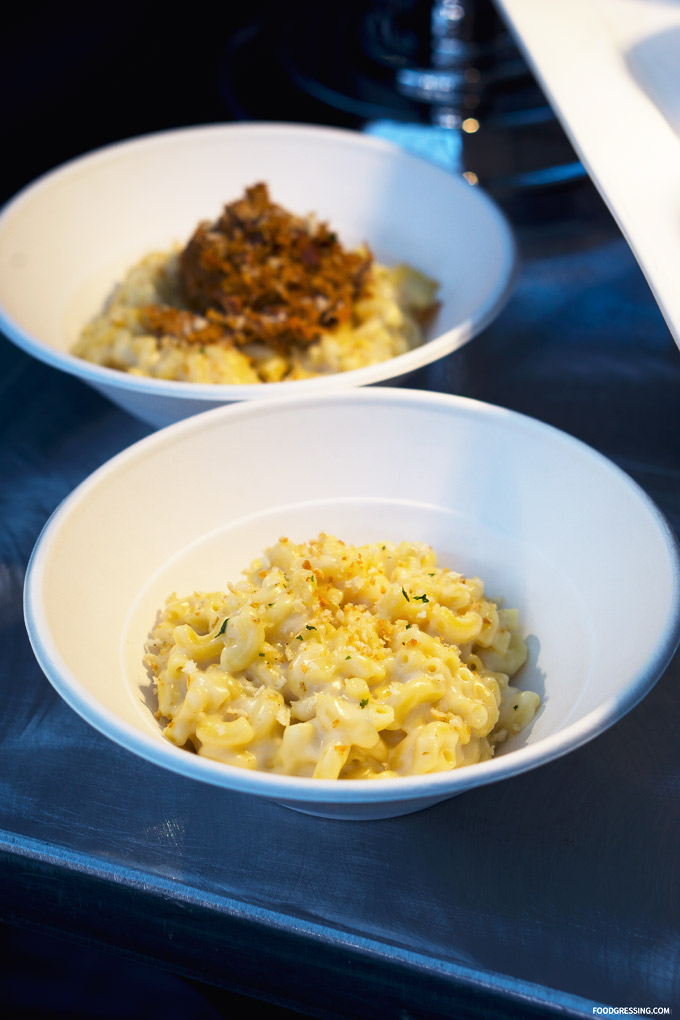 Boom Kitchen Nachos & Cheese
Yellow tortilla chips, truffle cheese sauce, olives, green onions, jalapenos, creme fraiche and salsa fresco.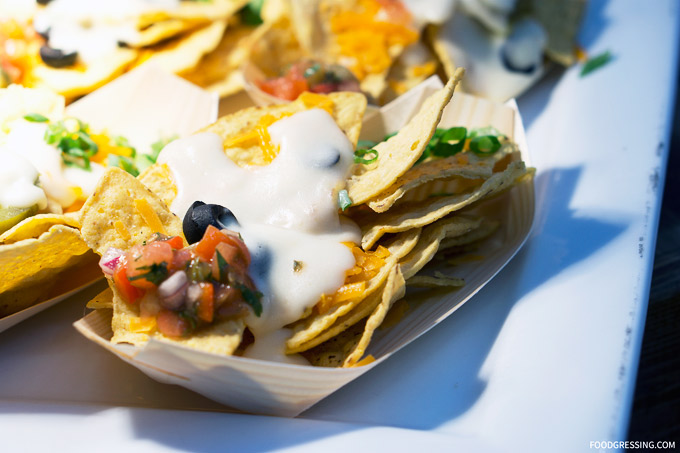 Korean BBQ Chicken Bowl

Chicken thigh, Asian slaw, toasted sesame seeds, and jasmine rice.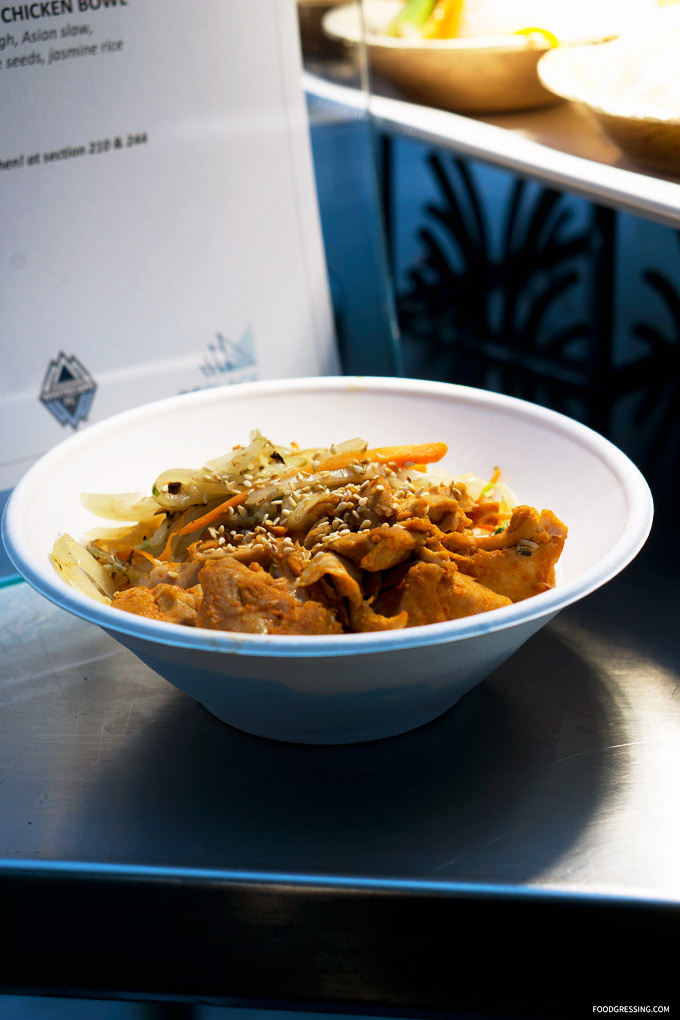 Steveston's Fish & Chips – Food Court
Crispy Fried Cod Tacos
Battered cod, green cabbage slaw, salsa verde, pickled red onion.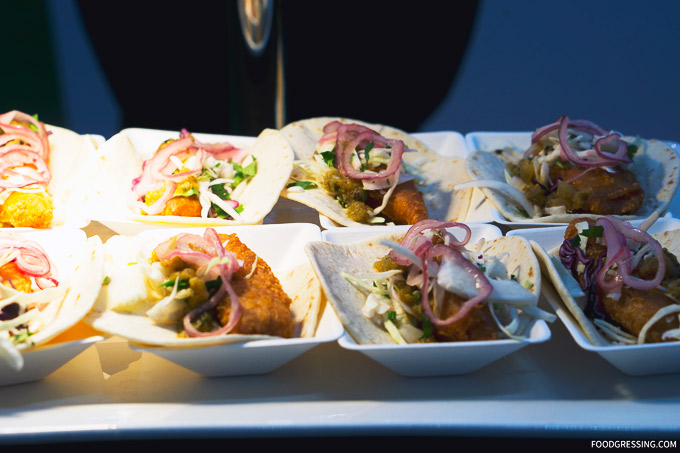 Pacific Panini – Food Court
Tuscan Grilled Panini
Eggplant, zucchini, red onion, tomato, mozzarella, basil pesto.
Oak & Vine Wine Bar – Section 207 and Food Court
Southwest Burrito Bowl
Chipotle roasteed corn, marinated chickpeas, black beans, salsa fresco, green onion, and creme fraiche.