Newly opened at Hotel Le Soleil is Alouette Bistro, a new French dining destination in the heart of Downtown Vancouver.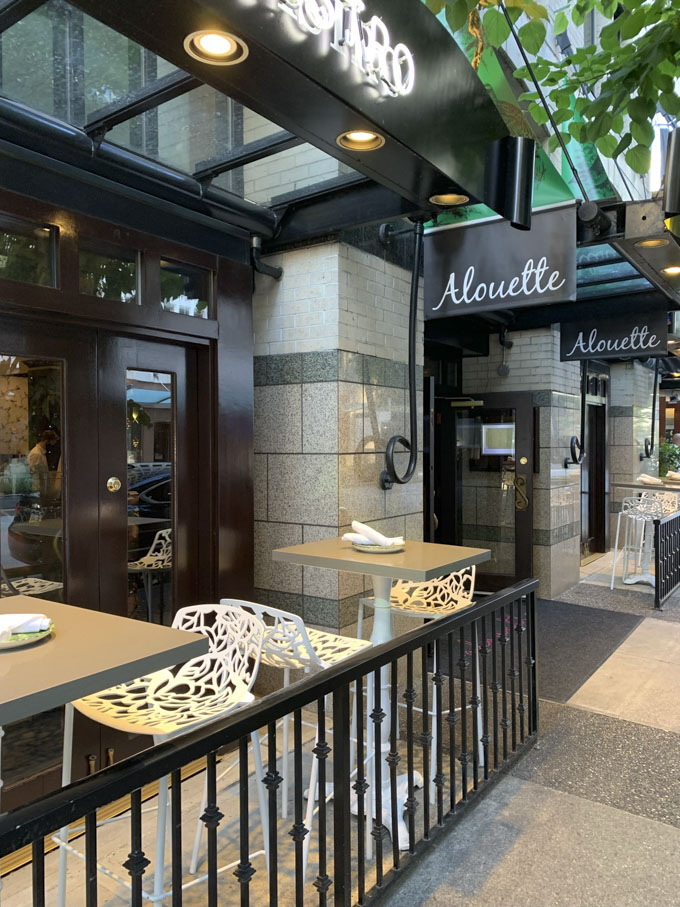 Alouette translates as "Lark," a beautiful and cosmopolitan songbird.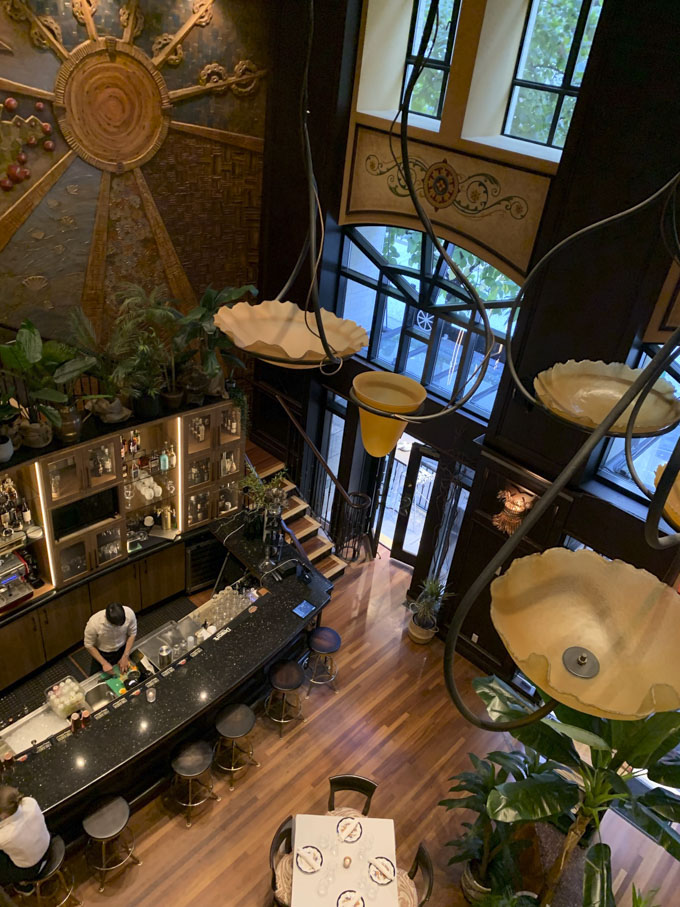 Alouette Bistro borrows its culinary philosophies from the enduring dishes and methods of classic French bistros and invigorates them utilizing West Coast flavors.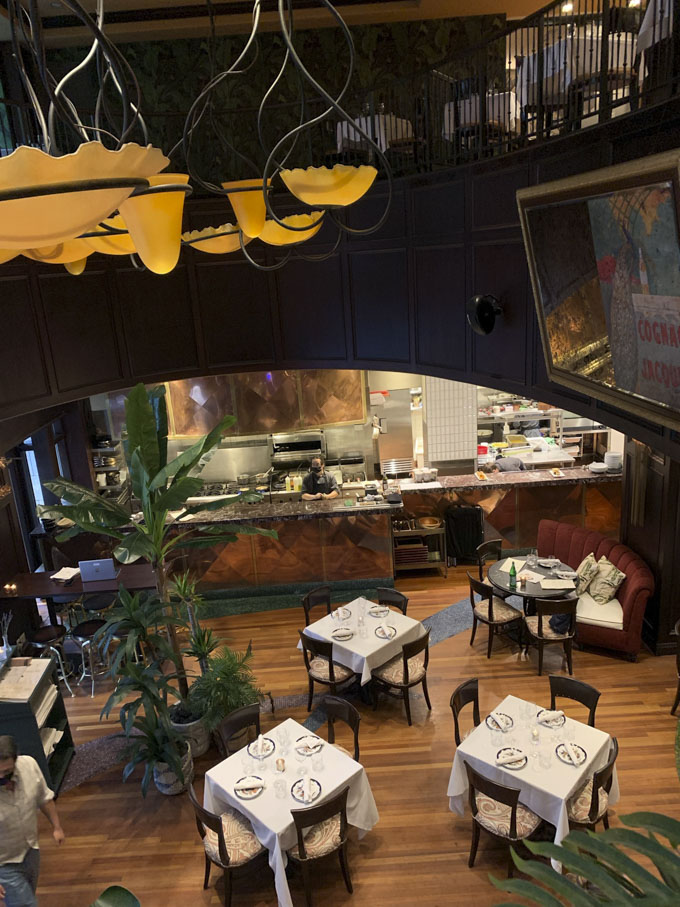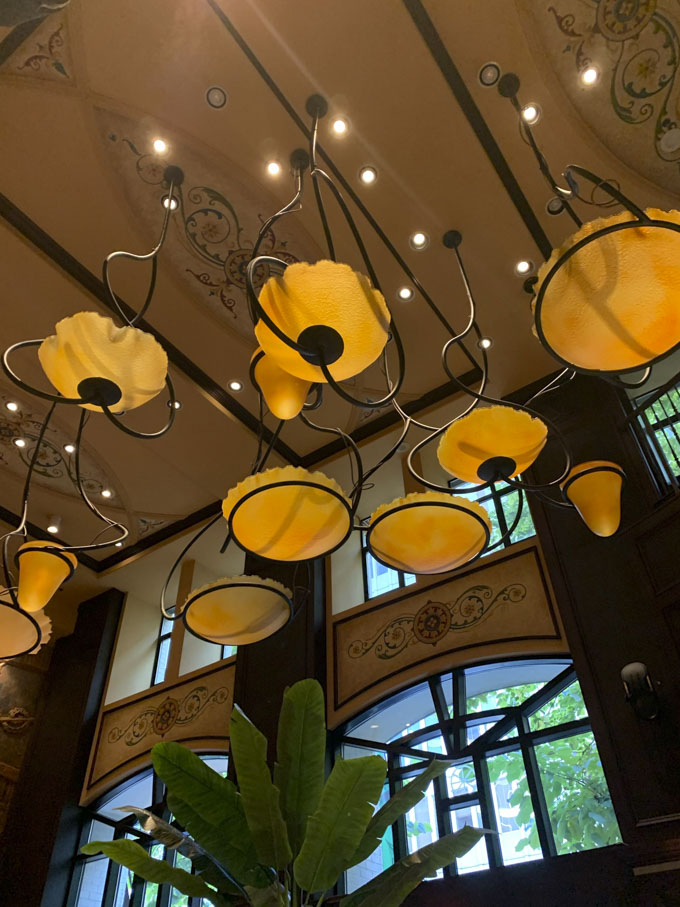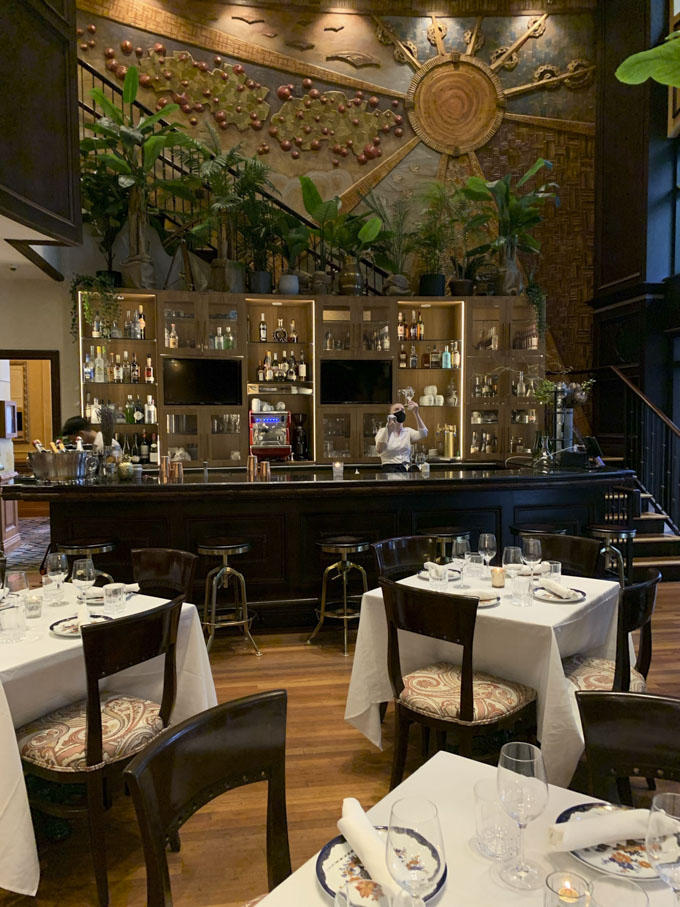 Dishes like Bouillabaisse and Steak Frites remain loyal to their French roots but are redesigned with flavors that showcase the beauty and variety of British Columbia.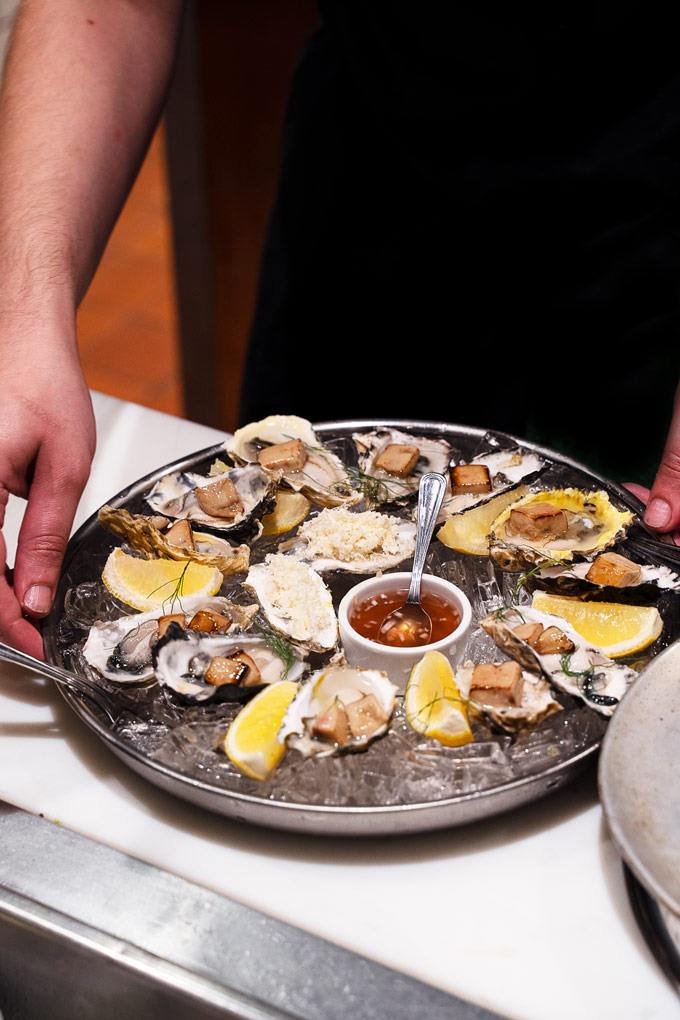 The culinary team is led by Chef Albert Tran; alongside Culinary Director, Mark Greenfield.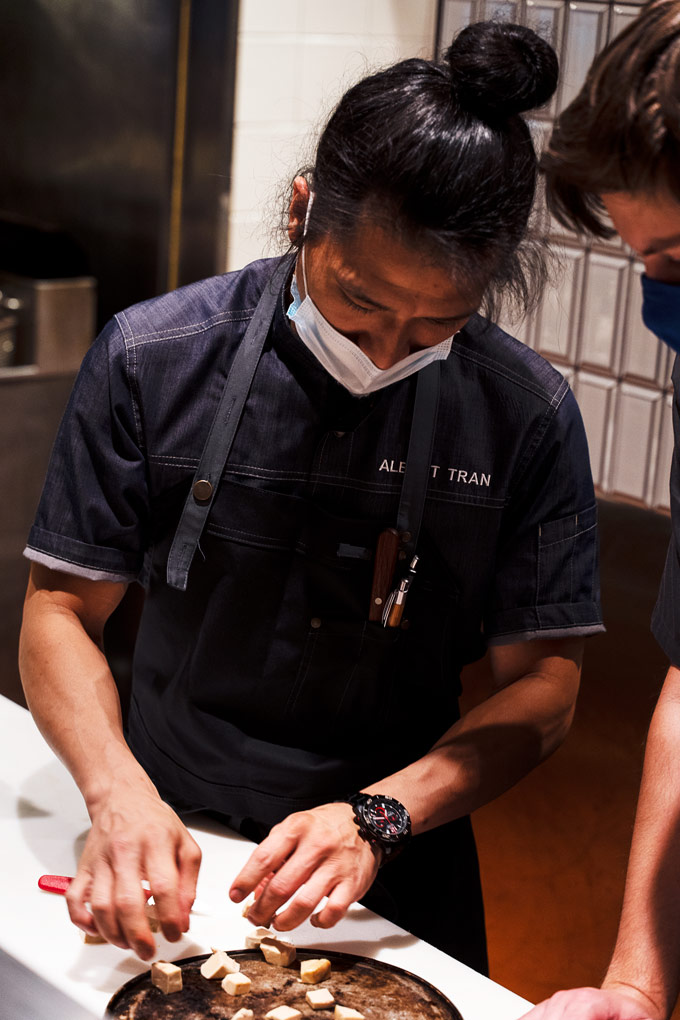 Chef Albert's culinary training spans from Japanese fusion in Ottawa to Southern France-inspired market cuisine in Montreal to a contemporary French Seafood menu in Victoria.
I was hosted at Alouette Bistro and had a tour of the beautiful 18th century Parisian-inspired interior decor.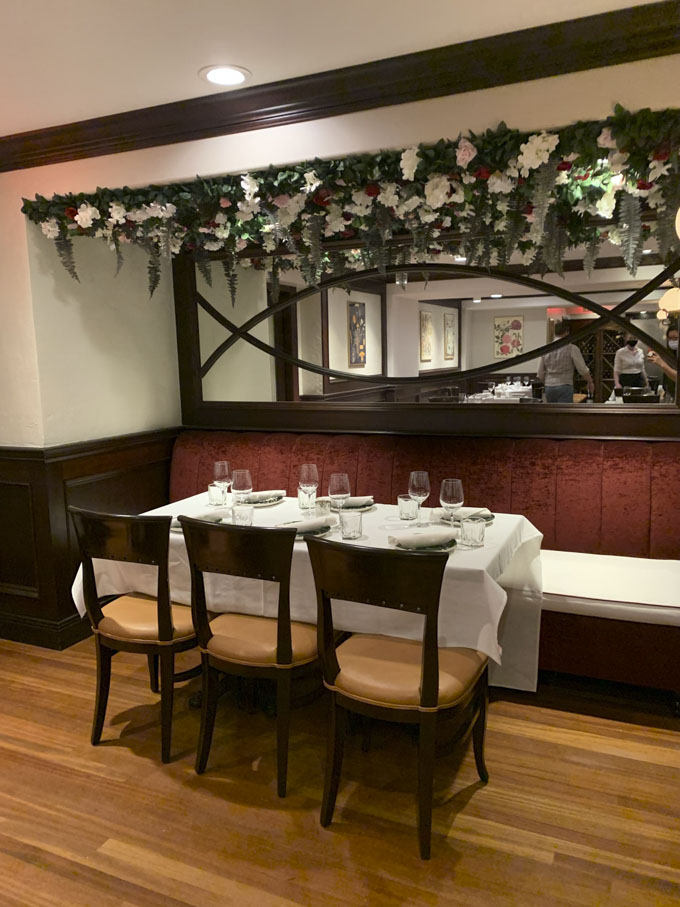 Look closely on the wallpaper and you will see little larks!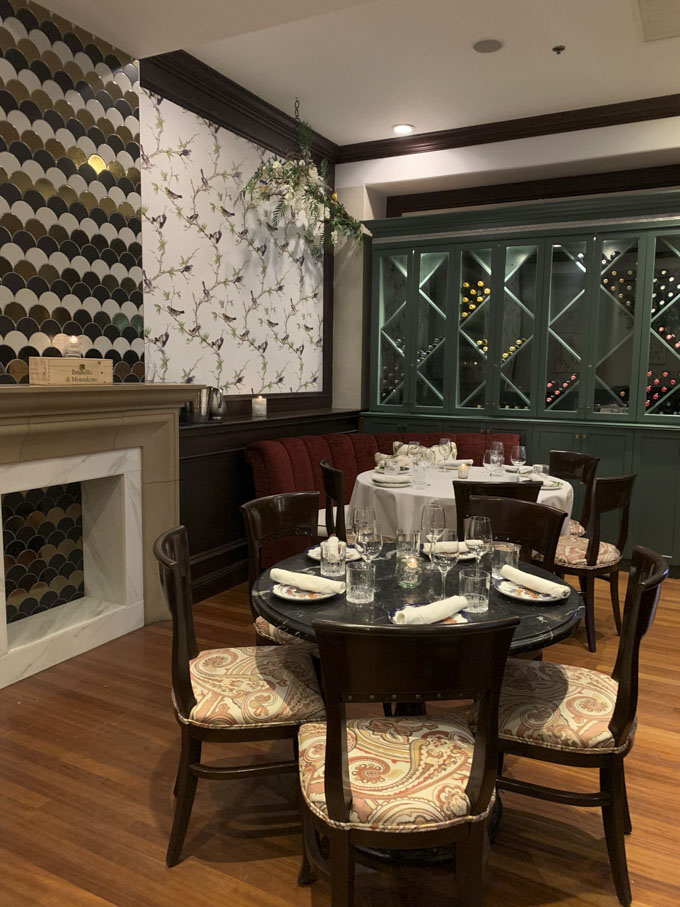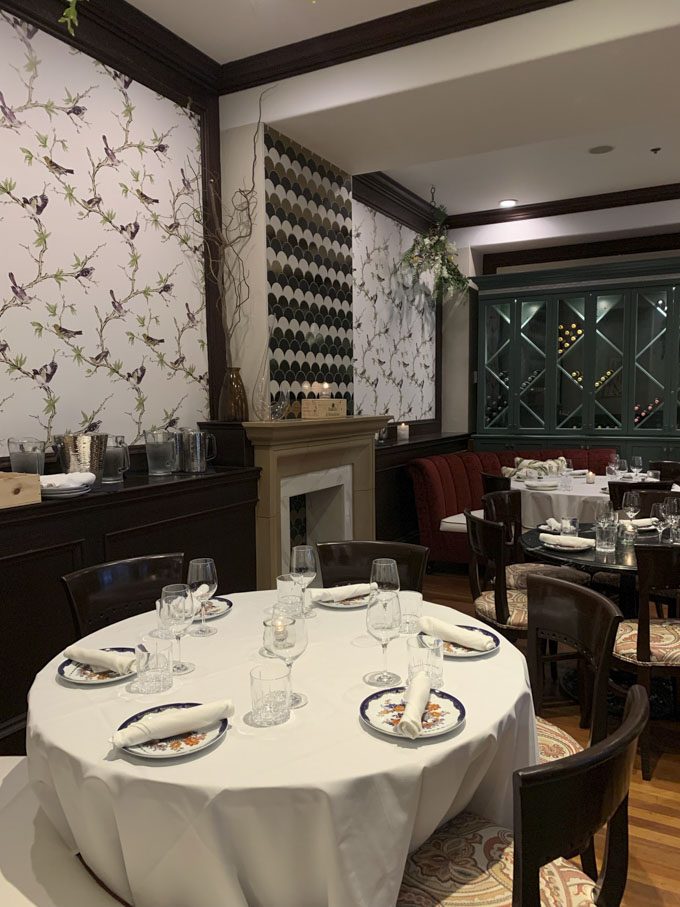 They have a beautiful private, VIP room on the upper level that opens to the sky.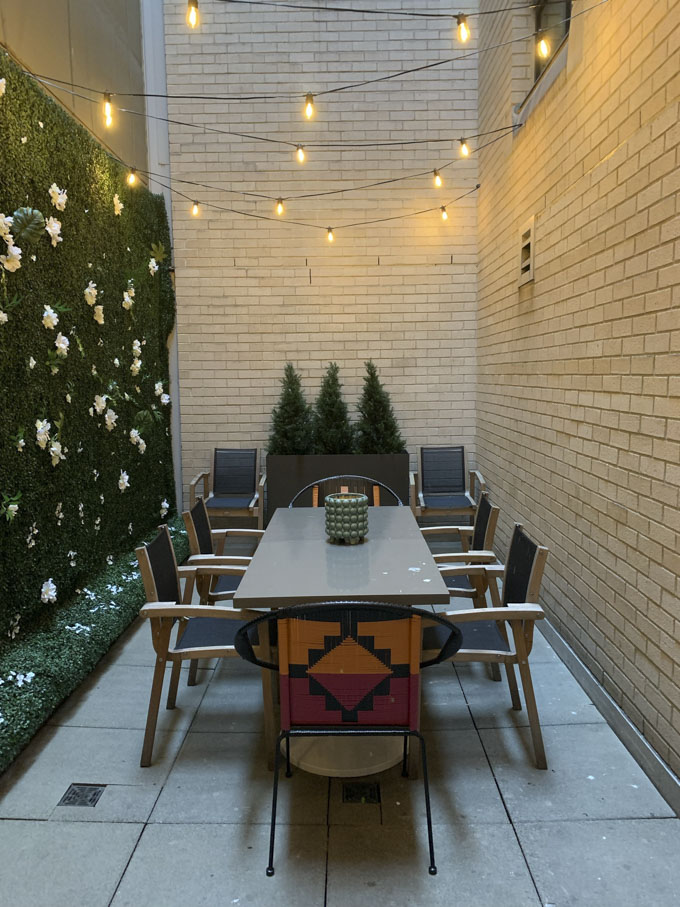 Romantic dinner for 2? Reserve the table tucked away in a corner by the window on the second floor.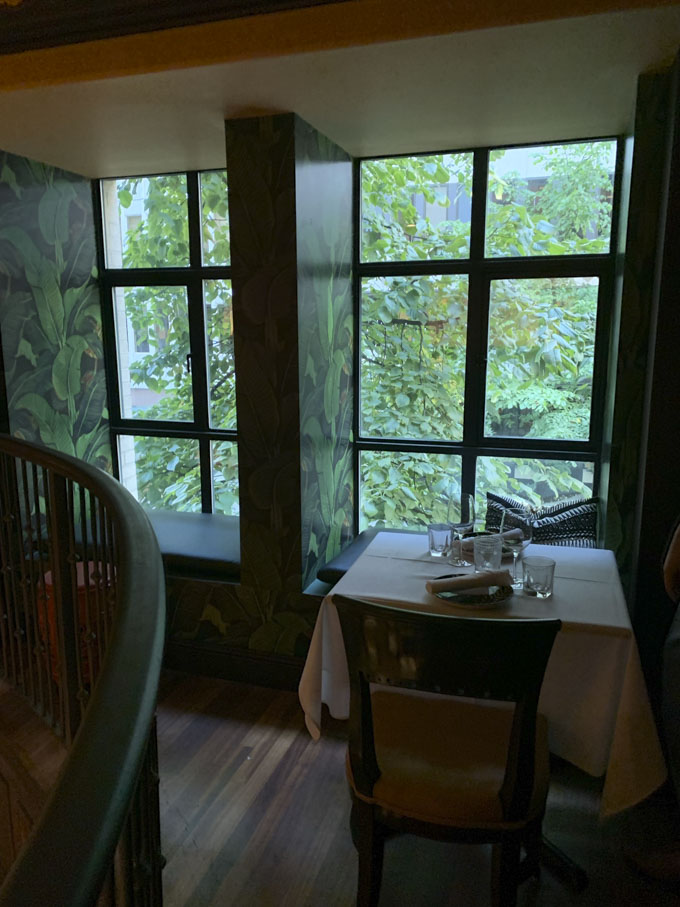 Here's what we tried at our media tasting:
Beef Tartare: cornichon, shallots, chives, dijonaise, egg, pecorino, bread
This dish was prepared at tableside where our server elegantly mixed together all the ingredients in front of our eyes. Check out my video below.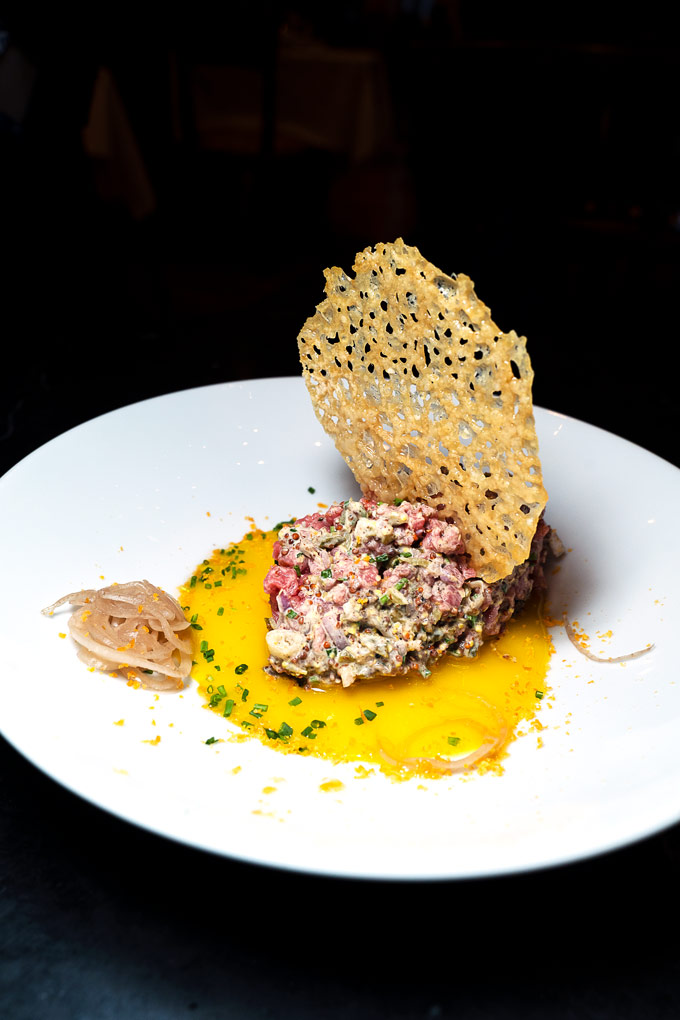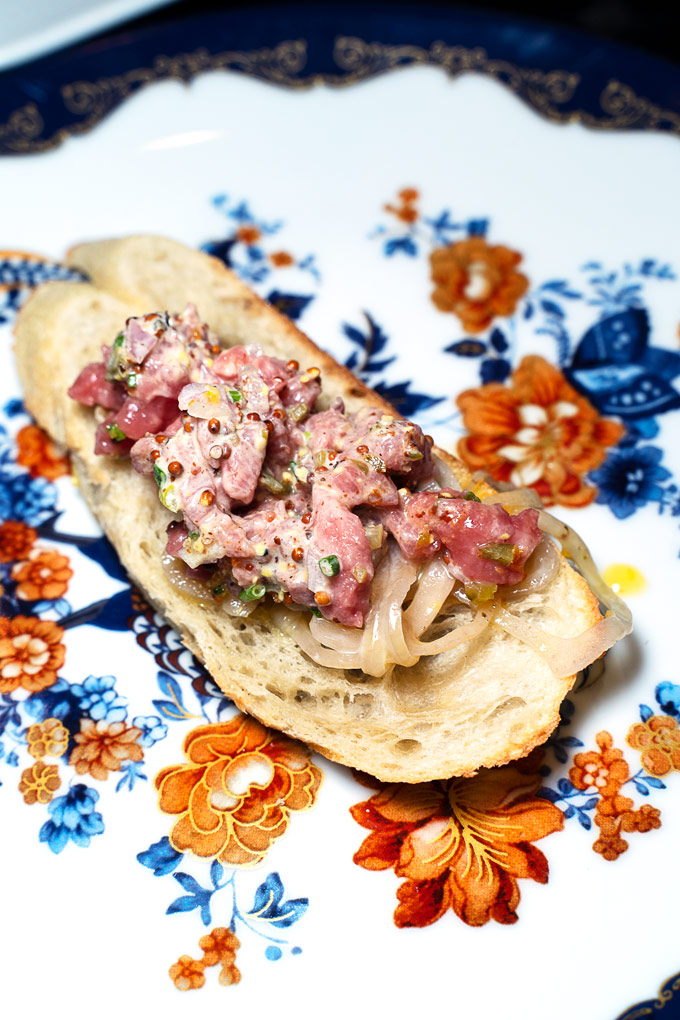 Gougères: savoury goat cheese puffs, herbs, house pickles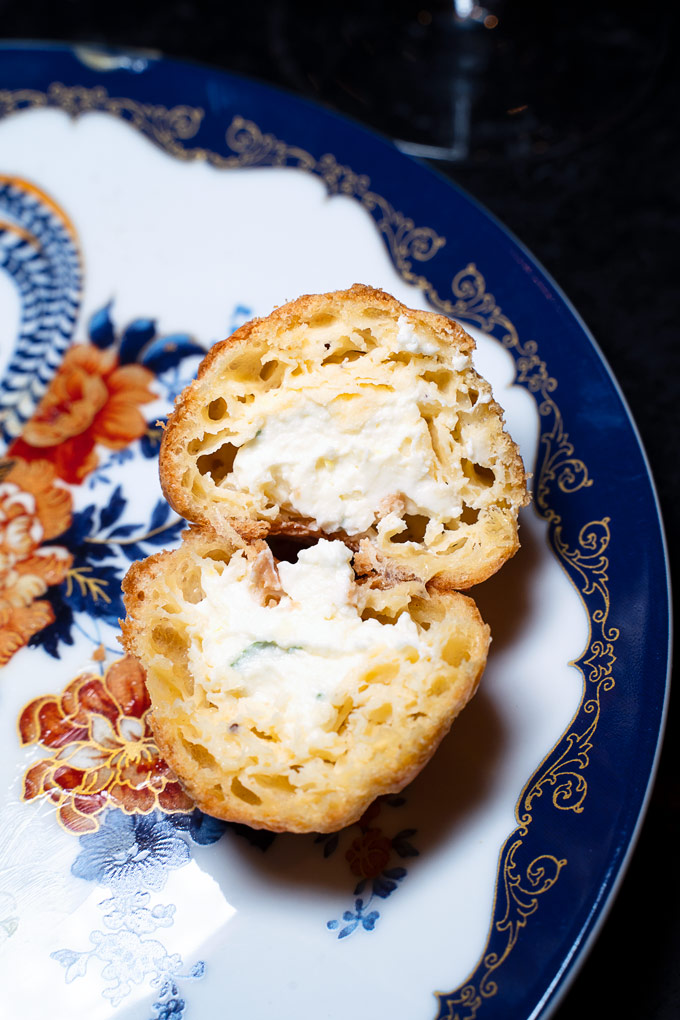 Foie Gras Terrine: hazelnut, mostarda, brioche
I loved how the bread sticks were stacked together for a fun presentation. The foie gras terrine was velvety smooth!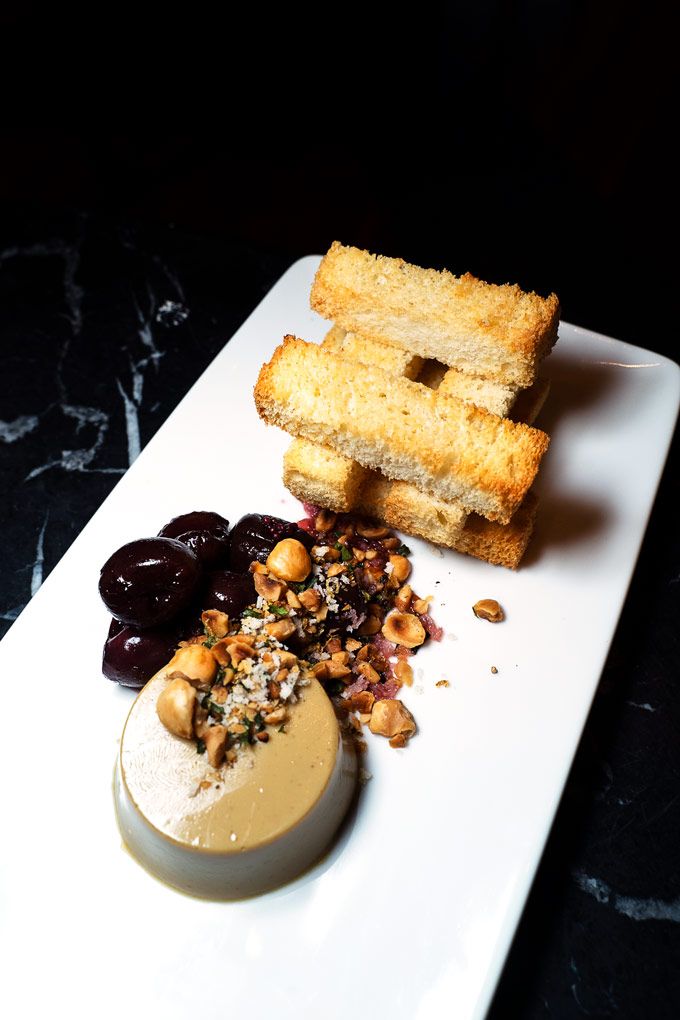 Duck Cassoulet: confit duck, lardon, sausage, cannellini, bean, carrots, celeriac, tomato, onions. The meat was fall-off-the bone tender.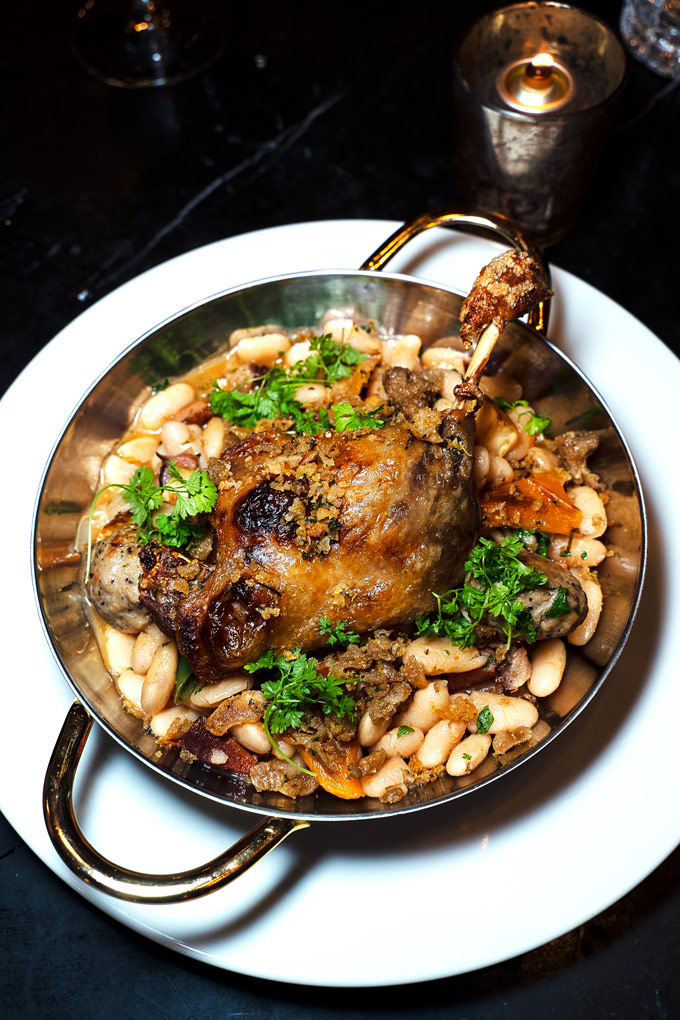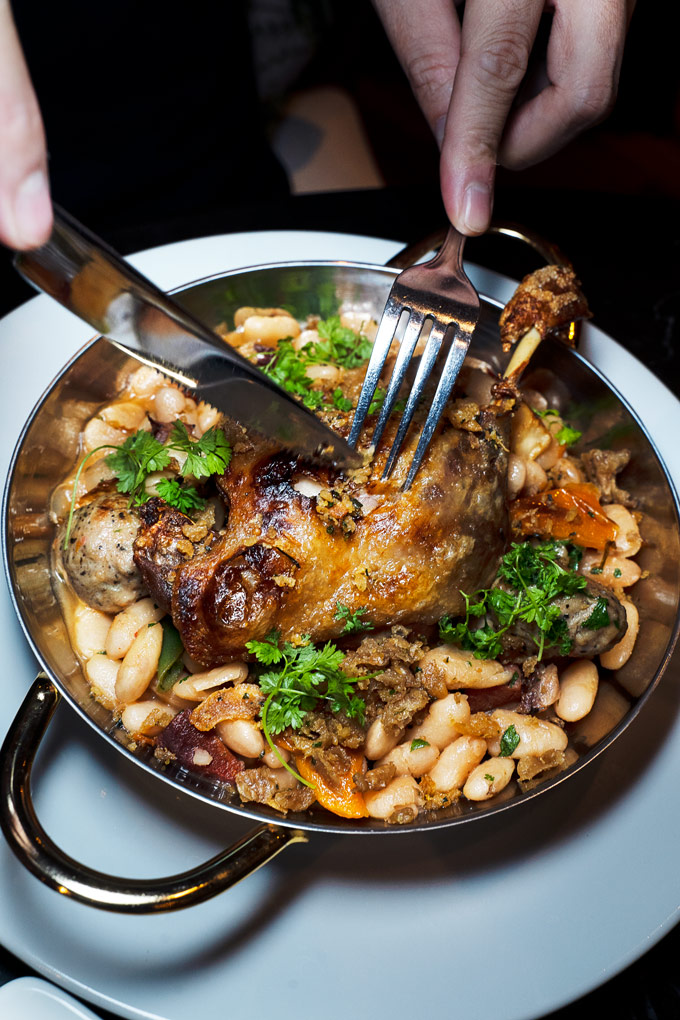 Coquille St Jacques: scallops, potato, green bean, watercress, kelp, tomato, scallop sauce. Perfectly seared scallops complemented with a delicious sauce.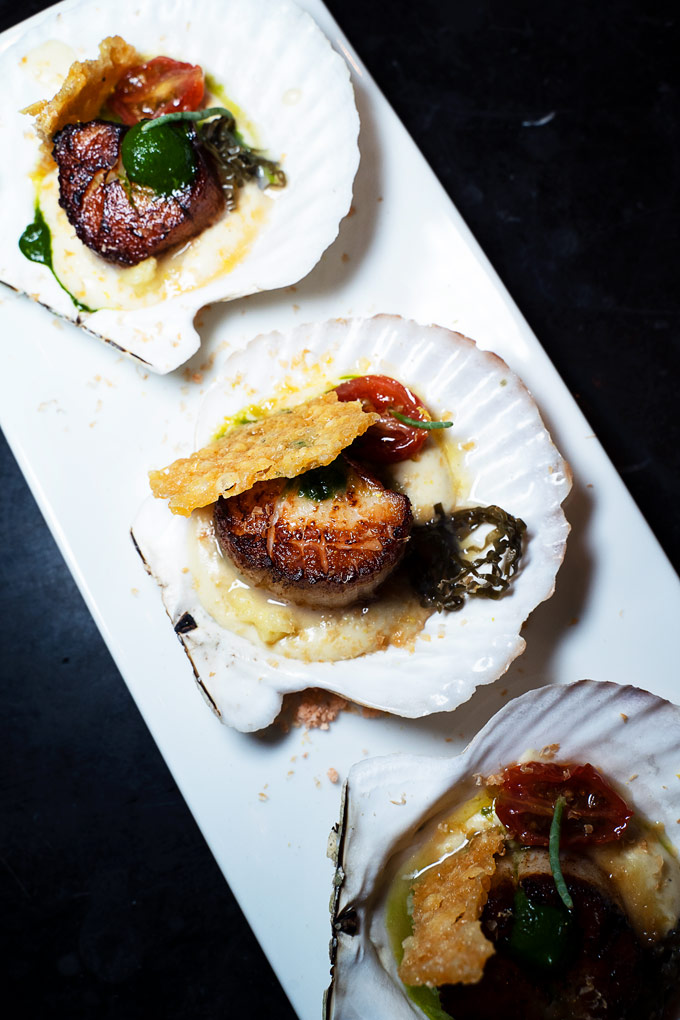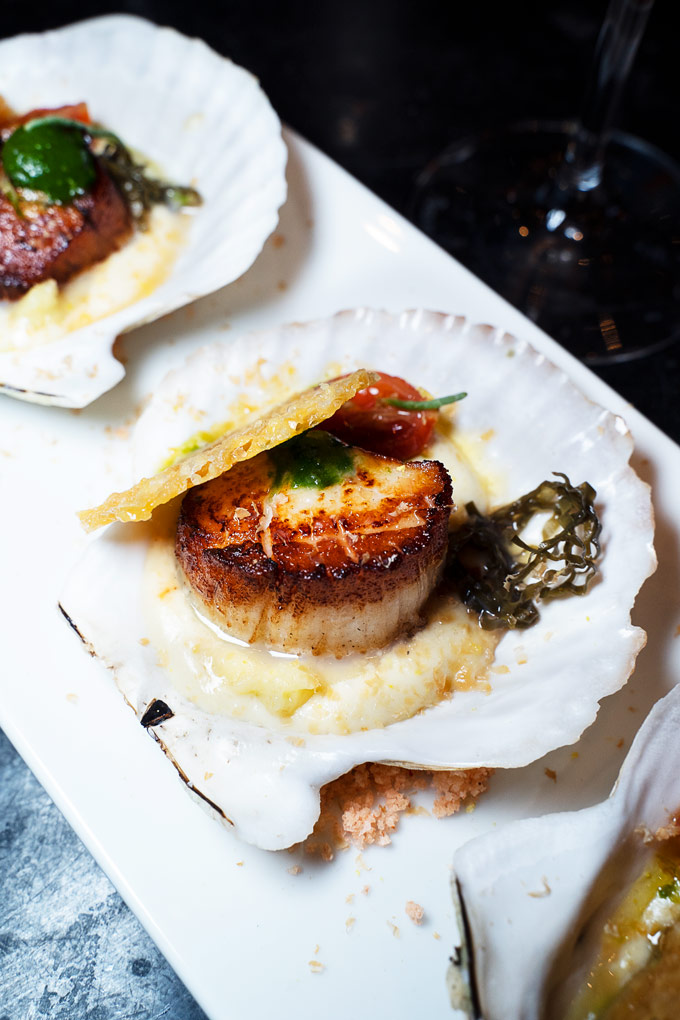 Lamb Rack: lentil, olives, tomato, grapes, pine nuts, lamb jus. Wonderfully tender, juicy and flavourful lamb.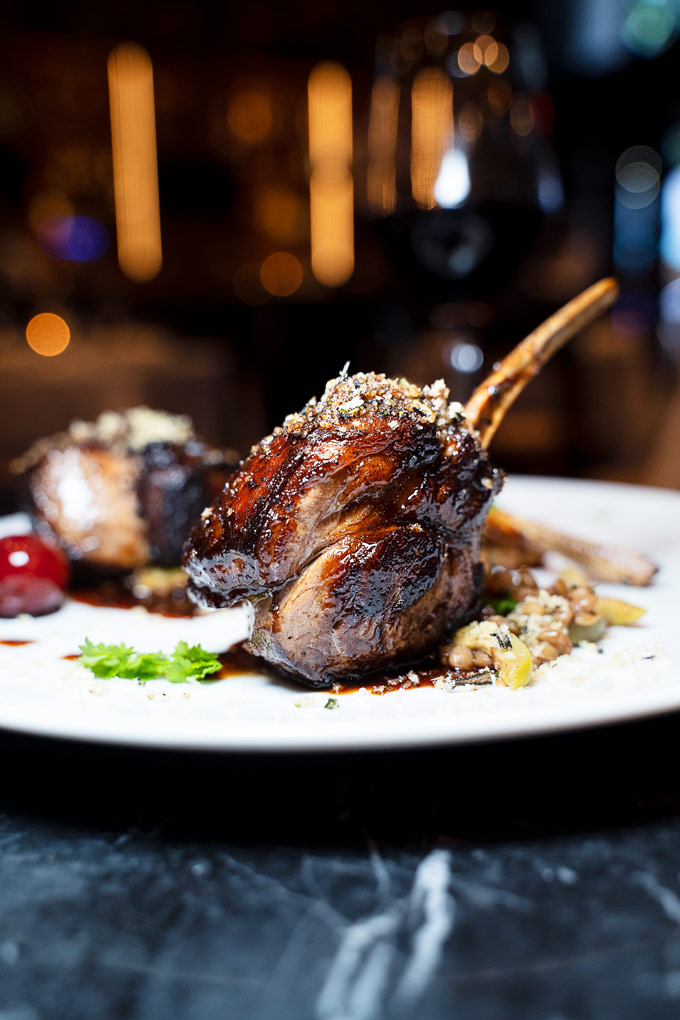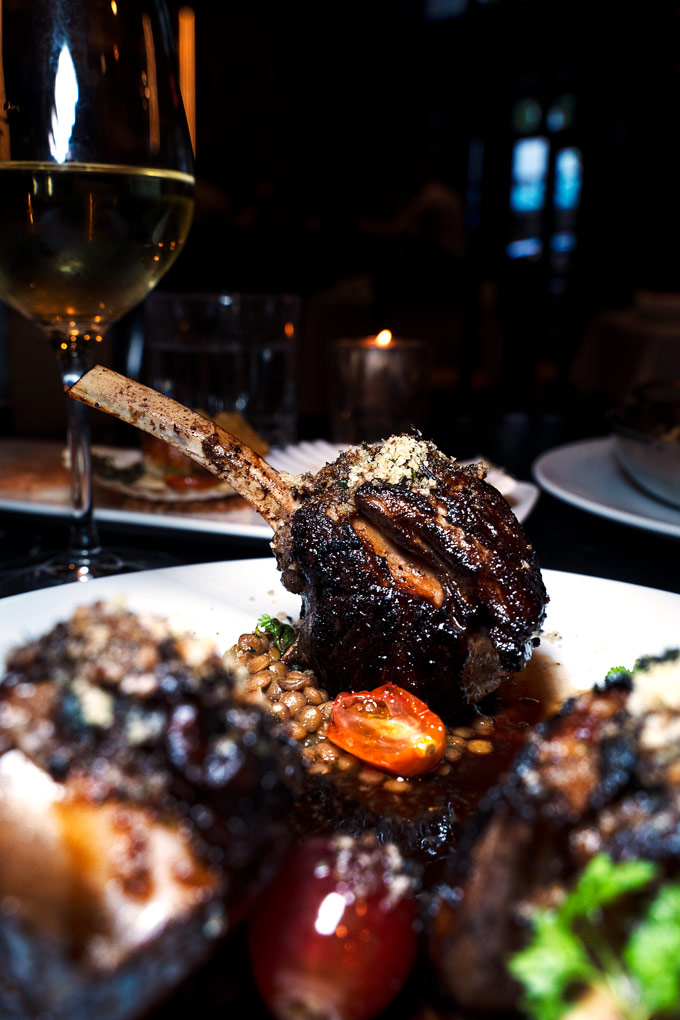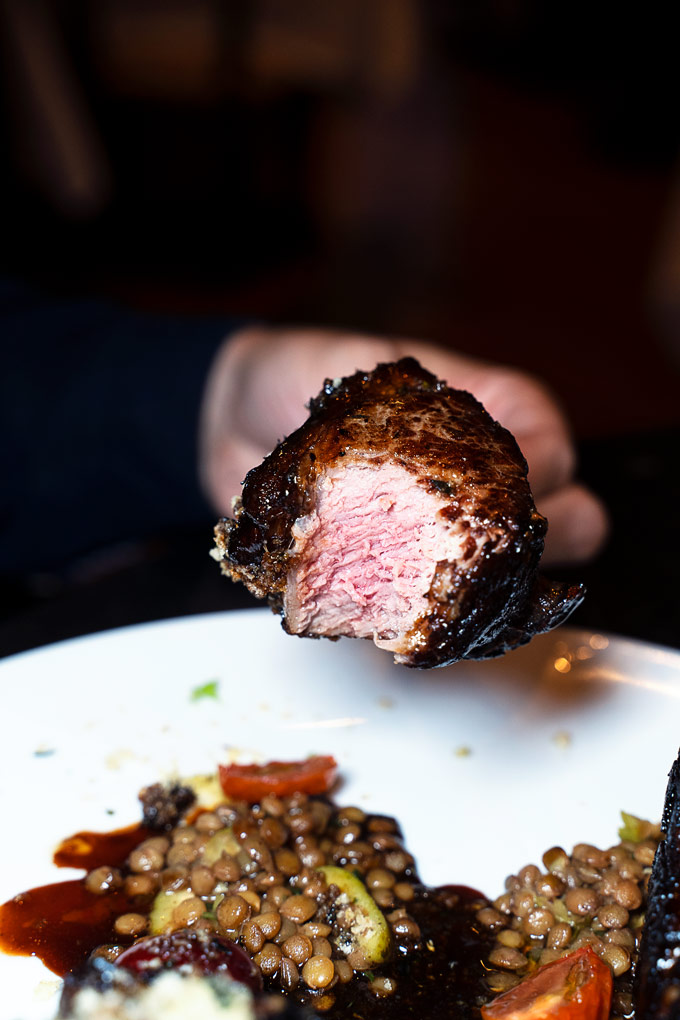 Crêpes Suzette: peach, cocoa nibs, Chantilly, brown butter ice cream. The warm, peach topping was poured at tableside onto the crepes.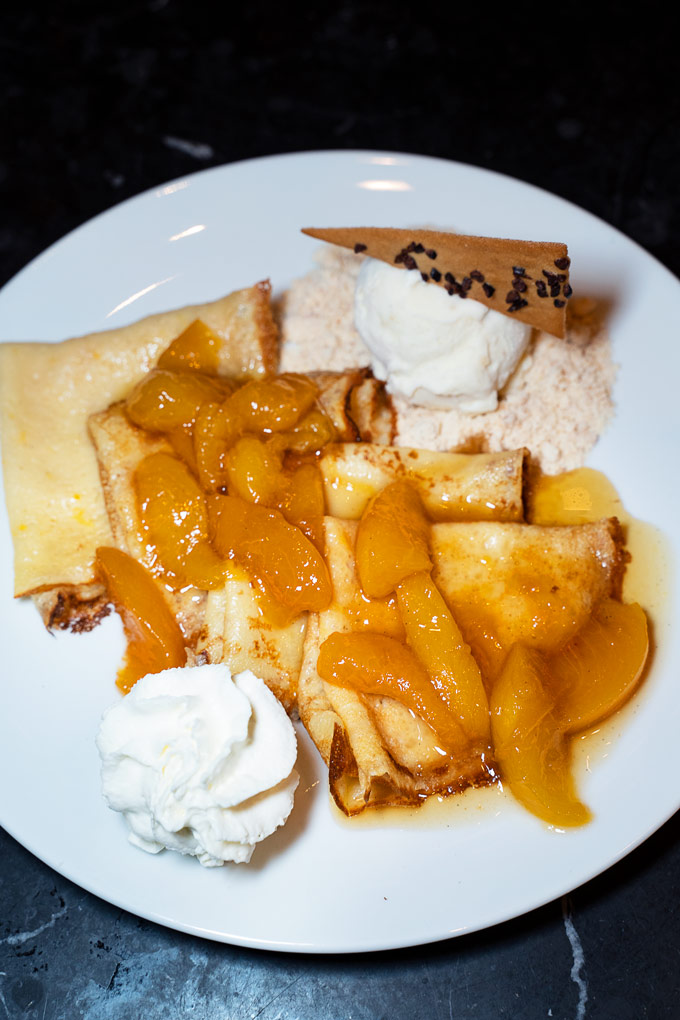 I really enjoyed the elevated, French dishes we tried at Alouette. Tableside preparations are hard to come by nowadays so I appreciated all the efforts by the staff to offer these for the beef tartare and crepes suzette. The charming, Parisian-inspired ambiance also make for a lovely dining environment.
Alouette is currently serving dinner Wednesday – Sunday, 5 pm onwards.
They will open for Breakfast, Lunch, Happy Hour; as well as 7 days a week shortly.
Price: High-End
567 Hornby Street
alouettevancouver.com