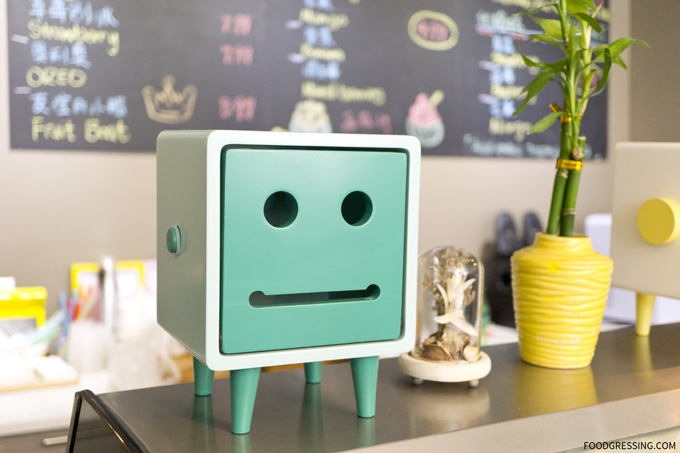 Disclosure:  I was invited to a media tasting organized by Chinesebites.com.  All opinions are my own.
The latest addition to Vancouver's dessert scene is 17°C Dessert Cafe located on Kingsway between Victoria and Nanaimo.  17°C Dessert Cafe has sent local foodies on an Insta-craze with their Instagram-worthy watermelon and honeydew melon icy desserts as well as light bulb drinks.  I recently attended a media tasting to try out their offerings.
Young Entrepeneurs
17°C Dessert Cafe is owned and operated by a group of young entrepreneurs who had originally come to study in Vancouver as international students.  Their passion for desserts and love for this city spurred them to start a cafe where people can get together to indulge in one of their sweet offerings.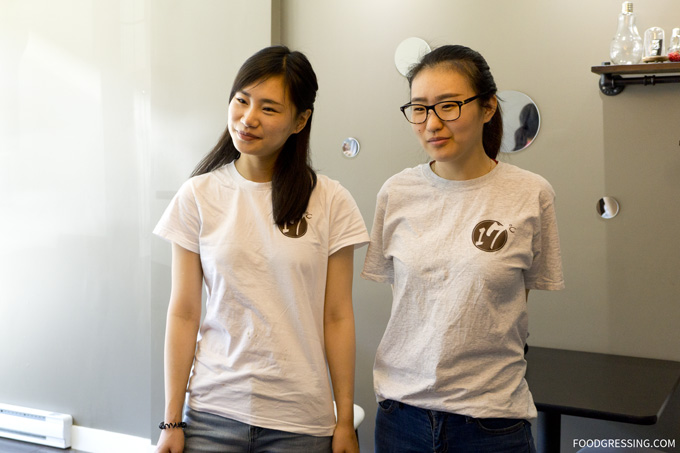 17°C Dessert Cafe Menu
17°C Dessert Cafe's cold treats include shaved icy, smoothies, mango tapioca, glutinous rice desserts and yogurt.  Most notable are the watermelon and honeydew melon icy ($15) which has garnered much interest from the foodie community.  It is worth noting that the shaved ice has some milk in it.
What We Tried
The media tasting included the following:
Light bulb drinks
Watermelon icy ($15)
Honeydew melon icy ($15)
Oreo icy ($8)
Strawberry yogurt ($6)
Mango tapioca ($5)
To start, we sampled their light bulb drinks (passion fruit, lemon, kiwi, and red pomegranate).  I enjoyed the presentation of the drinks in the light bulb vessels which made them very photogenic.  However, they were essentially carbonated beverages that tasted too sweet and too artificial.  Pretty drinks but I think the flavours need improvement.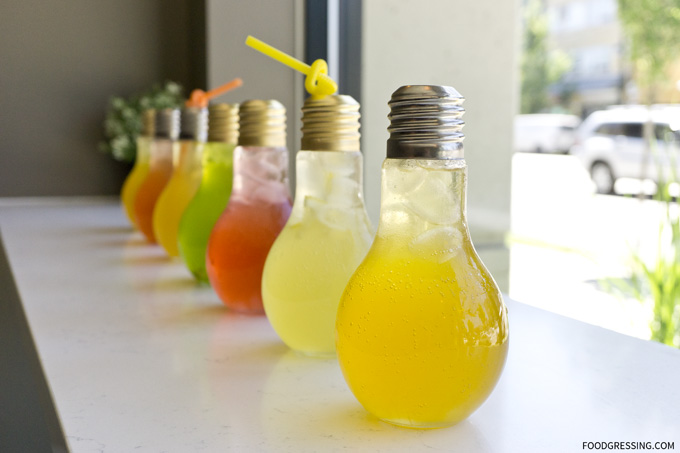 Next was the watermelon icy, which consisted of half of a watermelon shell filled with shaved ice and watermelon ball, almond shavings and vanilla ice cream toppings.  This would be the reason to visit 17°C Dessert Cafe.  Priced at $15, it certainly is a lot more than what you would pay for at Icy Bar or Snowy Village.  However, scooping out aesthetically-pleasing individual balls of melon is labour intensive so the dessert is priced at a premium for that.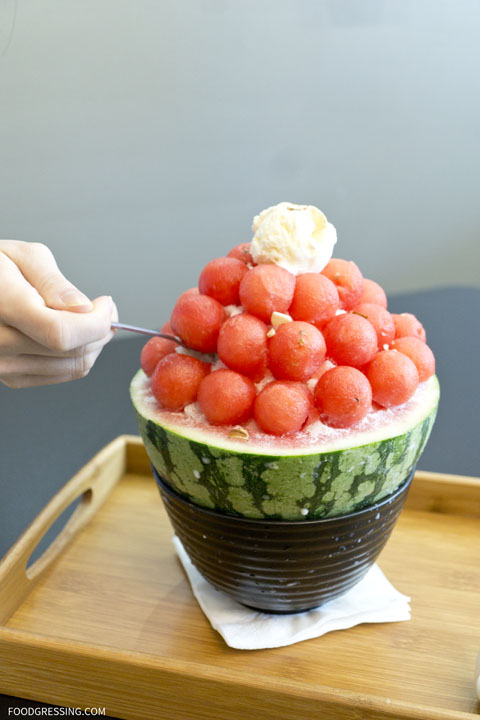 It comes with condensed milk on the side if you wish to make it even sweeter.  I thought that the watermelon icy is fun to share with a group of people and is very refreshing for the summer.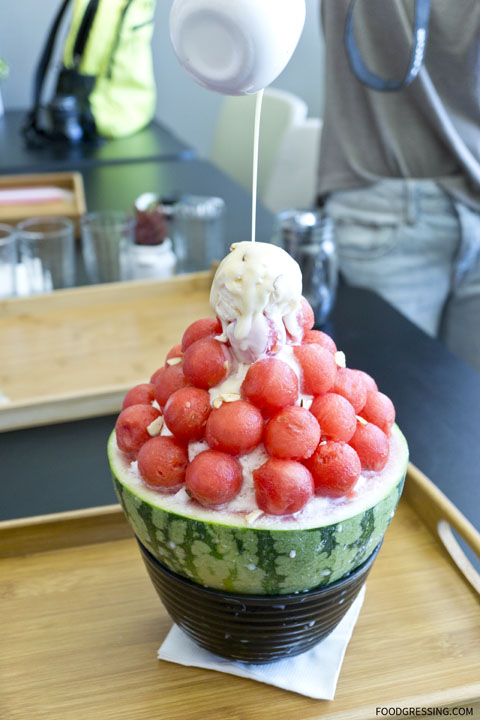 Same concept with the honeydew melon icy but this time with a honeydew melon ice cream bar and pearls.  I have to say that I am partial to the watermelon flavour because of its extra juiciness.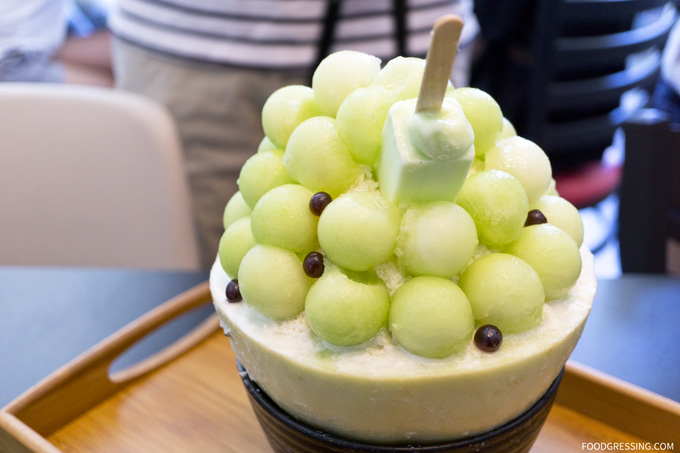 The Oreo icy seemed to be Mickey Mouse-inspired in presentation.  Priced at $8 (half of the fruit icy), the portions seem more for one person rather than a group.  Personally, I prefer the fruit icy desserts which are more interesting and juicy.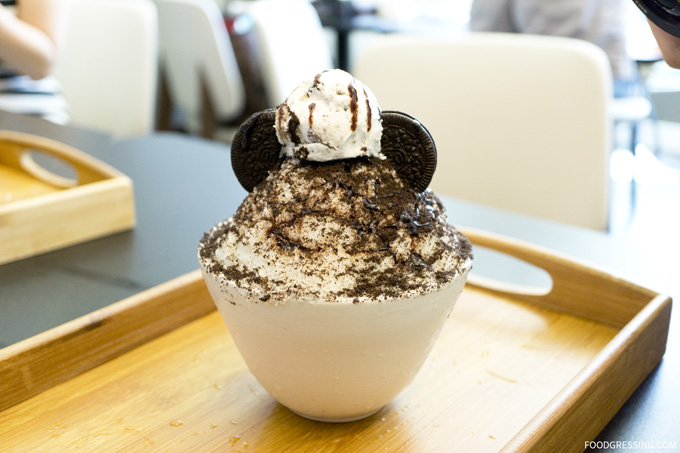 The strawberry yogurt and mango tapioca felt very homemade in the sense that I think most of us could reproduce it at home.  They tasted good but nothing to write home about.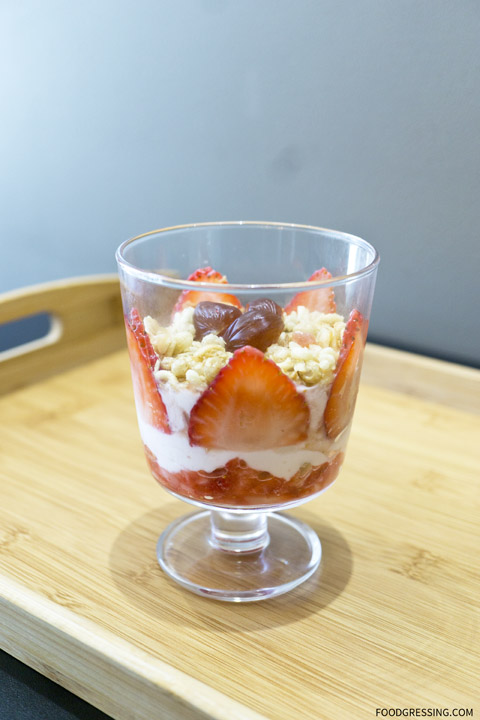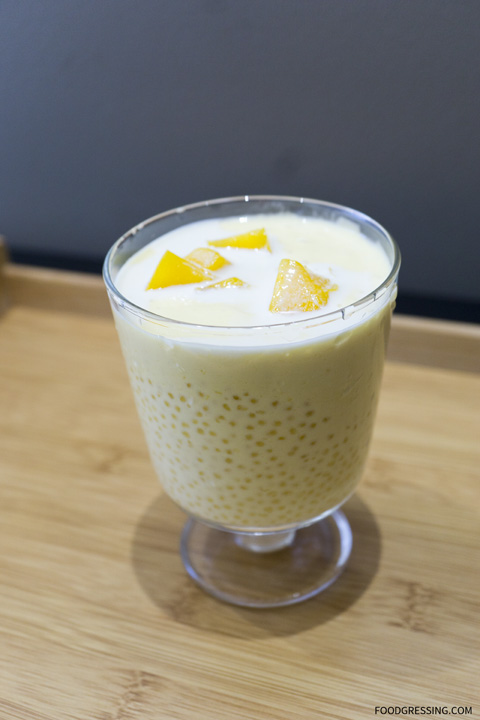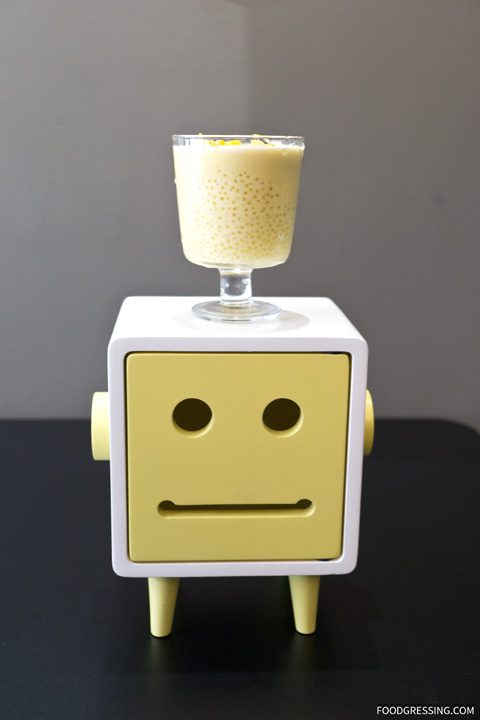 Overall Impression of 17°C Dessert Cafe
So far, 17°C Dessert Cafe has made quite the impression with their watermelon and honeydew melon icy desserts.  Really terrific, fun desserts to be shared with others this summer.  The other offerings were just okay and not very memorable.  Rating: 3/5