The Yale Saloon is known as one of Vancouver's go-to late night hot spots, but they actually serve a wide selection of BBQ and Southern comfort food on their menu. In fact, the Yale Saloon is home to one of largest in-house smokers in the city. On their menu, you'll find slow-smoked meats like pulled pork, brisket, ribs and sausage with homemade rubs and sauces and all the classic southern sides such as coleslaw, potato salad, baked beans and jalapeño cornbread. The Yale Saloon launched a Sunday brunch menu this month and I had the opportunity to try out a few of their brunch offerings last week.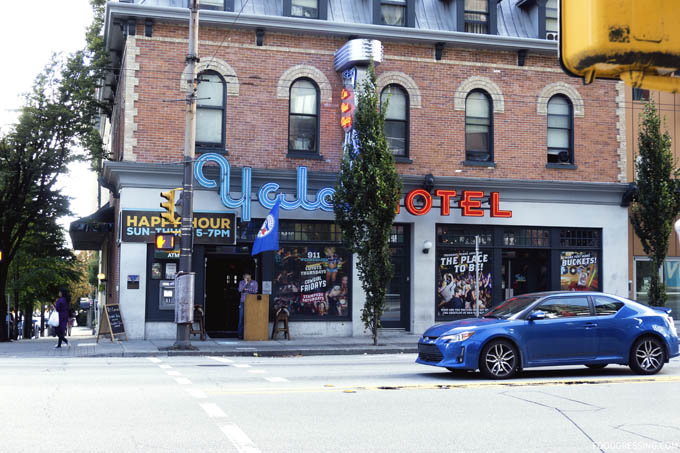 Disclosure: All food and drinks were complimentary. Opinions are my own.
Lively and Electic, Country-Inspired
I had never been to the Yale Saloon but I could certainly see it being a lively and eclectic environment in the evening. The interior seems to be a mix of country and contemporary with high top tables, exposed brick walls, wooden floors, a mechanical bull, pretty string lights as well as cow print carpet.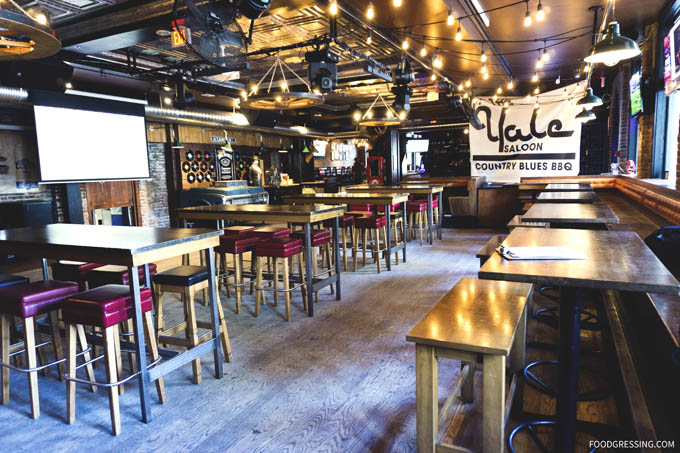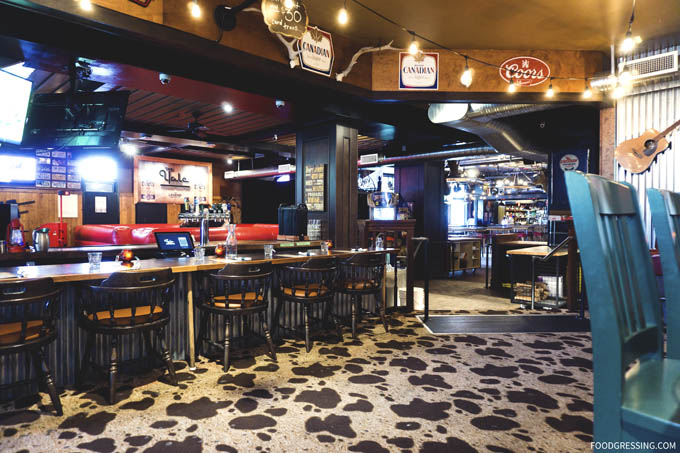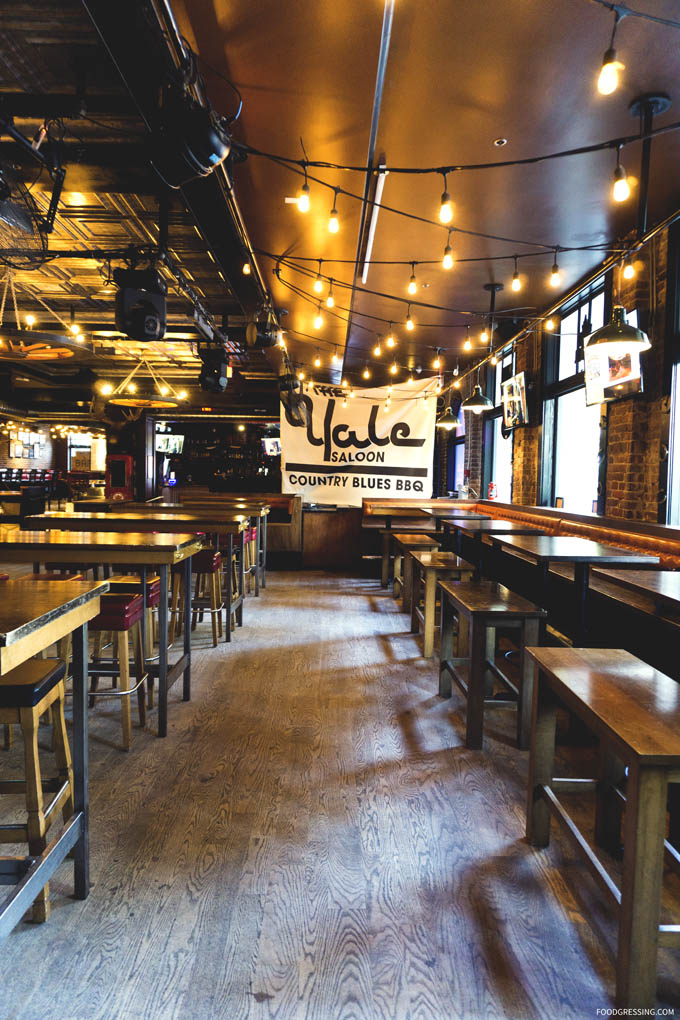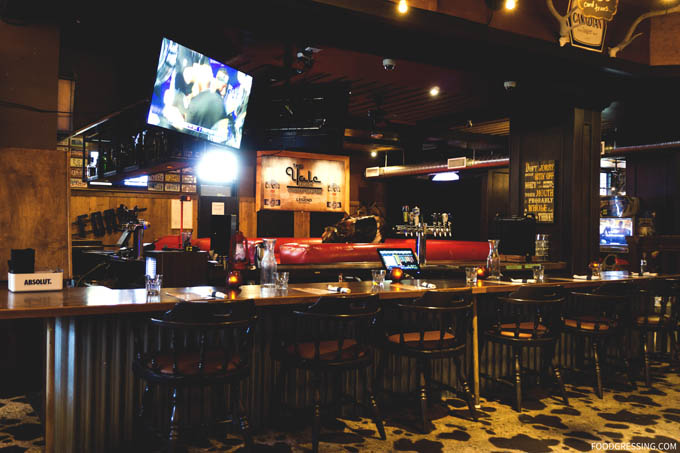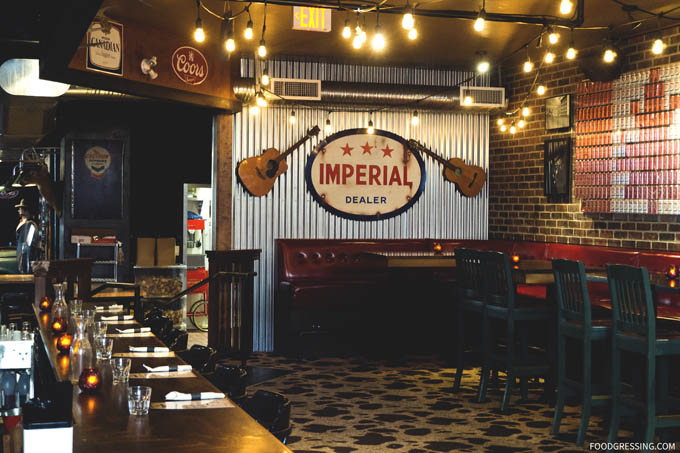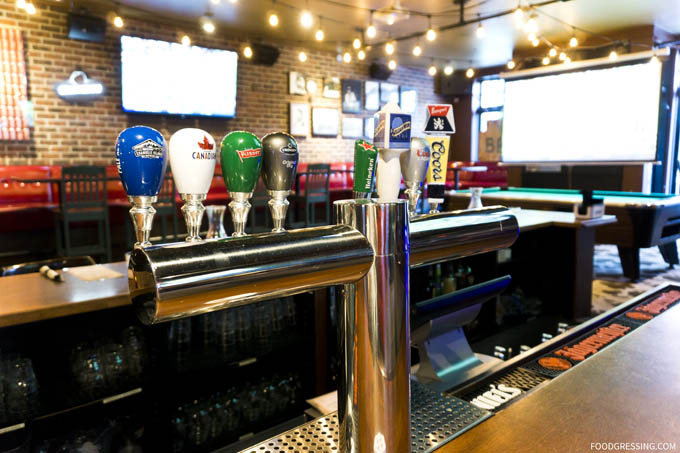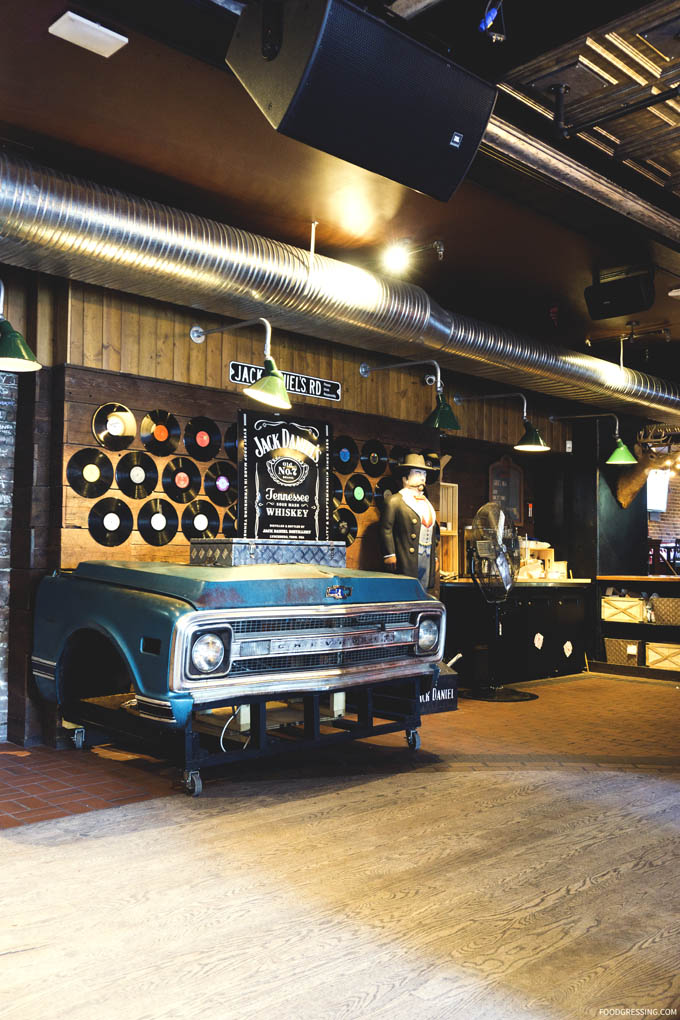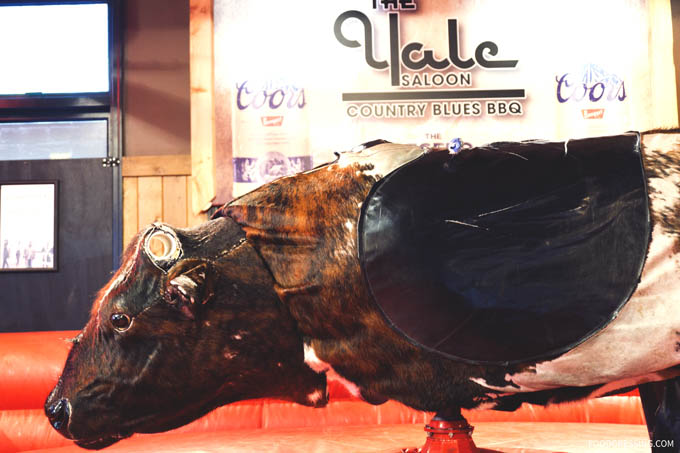 What We Tried
For brunch, we tried two of their entrees, Sweet Texas Toast ($13) and Brisket Hash ($16), as well as a side of Country fried tomatoes ($4).
The Sweet Texas Toast is a Southern-style version of traditional French Toast. For this dish, the French Toast is topped with bourbon soaked berries and whipped cream and maple syrup is served on the side. I really enjoyed the light and fluffy slices of French Toast along with the rich and flavourful bourbon-flavoured berries. One highlight of the dish was the thick, house made bacon which were freshly sliced.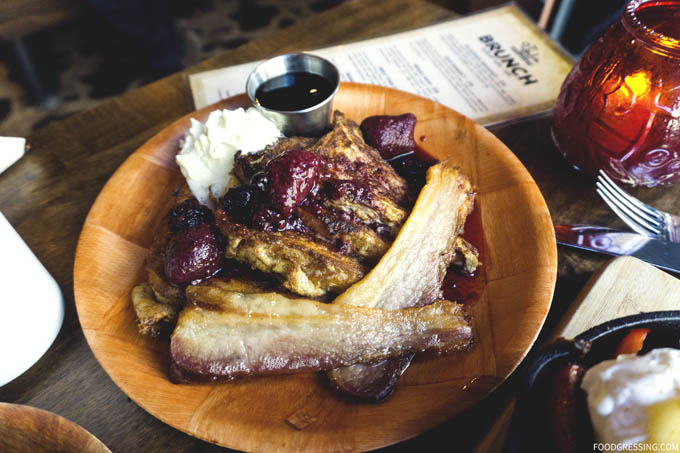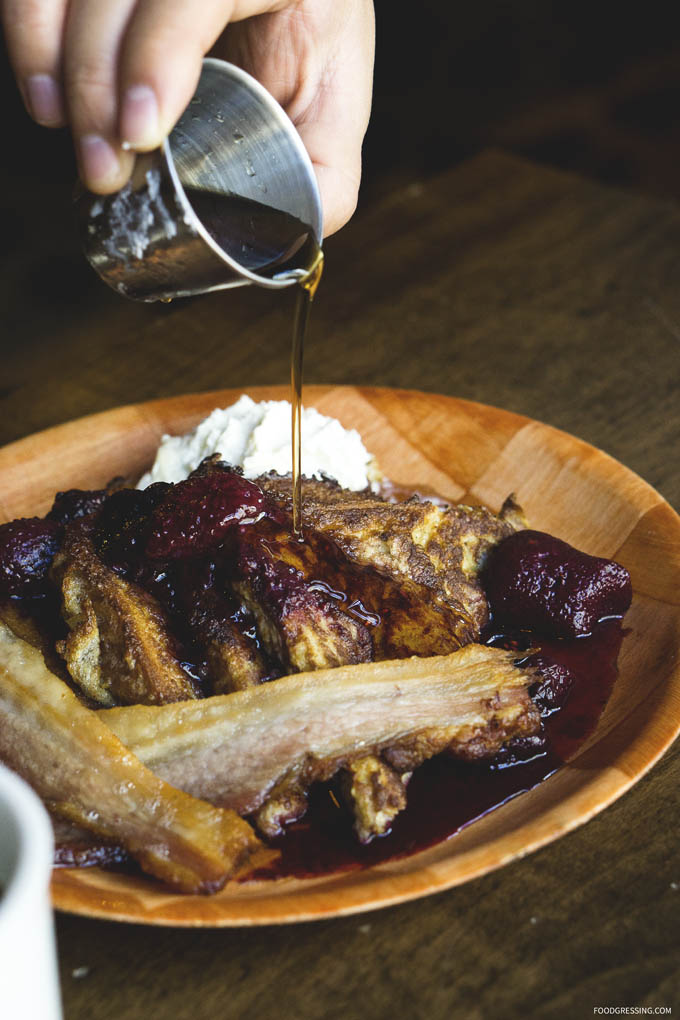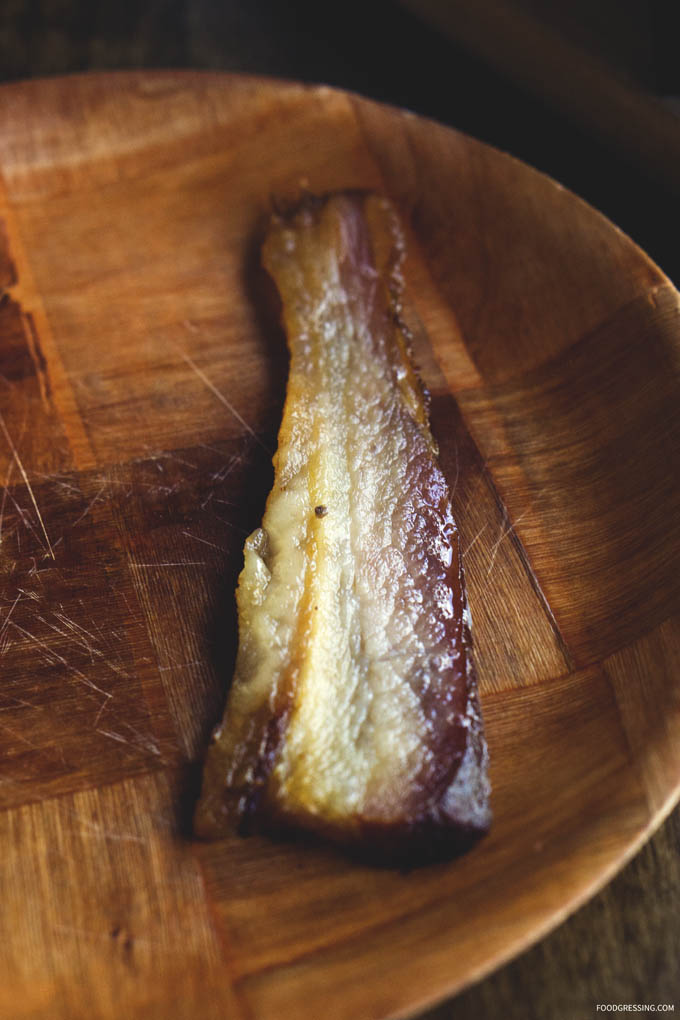 For some savoriness, we went with the Brisket Hash which features chopped brisket, roasted red peppers, caramelized onions, kale and roasted potatoes topped with 2 poached eggs and scratch hollandaise. It was certainly a hearty dish with a good proportion of meat, veggies and eggs. The 2 poached eggs were also on point with a nicely runny yolk.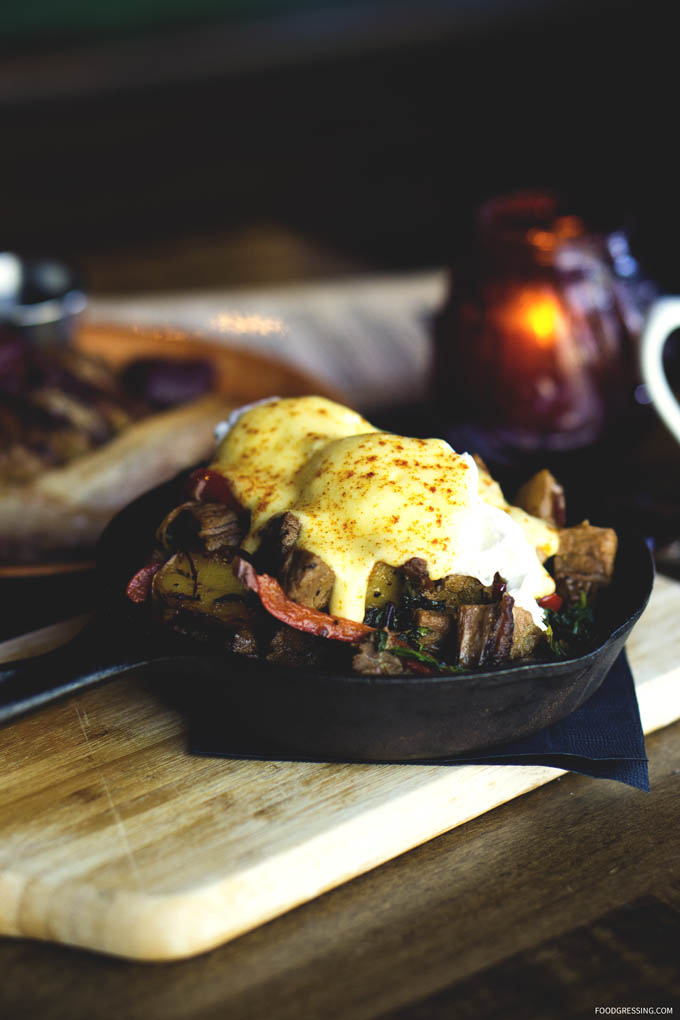 One of the surprising highlights of the meal were the Country fried tomatoes. The batter used made the tomatoes ultra delicious because it's the same batter for fried chicken! I highly recommend them.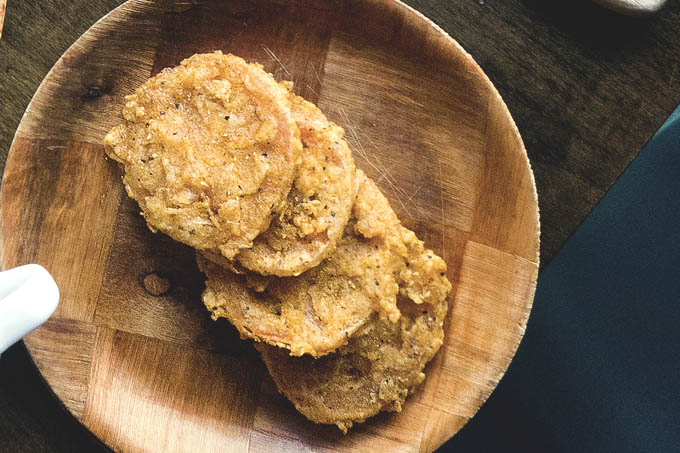 Overall Impression
It was an interesting and tasty experience a Southern-style BBQ focused brunch at the Yale Saloon. The entrees were tasty but I must say those Southern fried tomatoes should be made into an entree. They were really good.
The Yale Saloon
Address: 1300 Granville St, Vancouver, BC
Website: www.yalesaloon.com/