Chocolate and wine are two bold tastes that complement each other very well especially when paired based on flavour and body. While there are many ways to pair wine and chocolate, here are a few tips on finding a wine that complements your favourite chocolate well for that extra wow factor.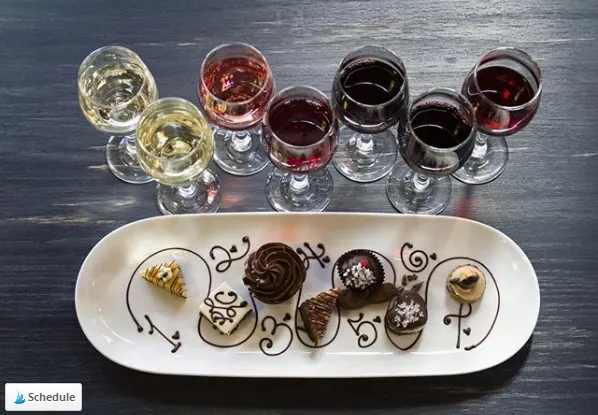 Tip #1: The sweeter a wine is, the sweeter the paired chocolate should be.
Tip #2: The higher the cocoa content in chocolate, the stronger the red wine pairing.
Tip #3: Heavier wines will often pair well with heavier chocolate such as dark chocolate or milk chocolate.
Tip #4: Lighter bodied wines including most whites and Icewine will pair well with white chocolate, and even milk chocolate.
Chocolate pairing ideas with Lakeview Wine Co.:
For more information, please visit lakeviewwineco.com.