Established in 1988, the Water St. Cafe is an iconic restaurant in Gastown overlooking cobbled streets and the world famous steam clock. After the original owner retired last month, the restaurant assumed new ownership but by two industry veterans: Eli Brennan and Chef Alan Tse. Both are formerly of The Teahouse in Stanley Park with Brennan as General Manager and Tse as Chef. This is their first venture together in owning and operating the Water St. Cafe.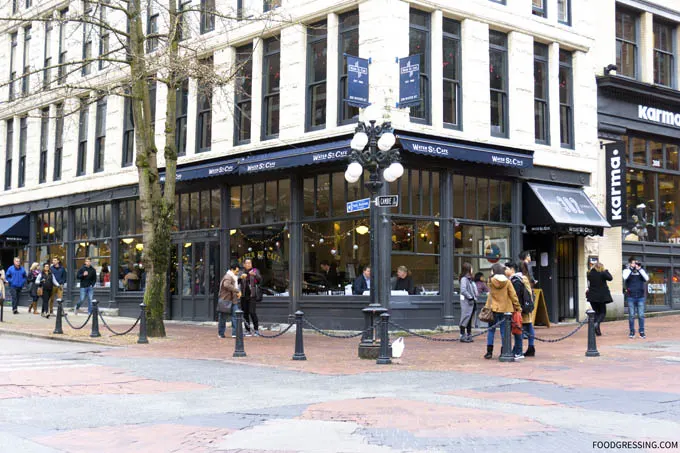 The Water St. Cafe is known for Pacific Northwest cuisine with Italian influences. Guests can expect the same menu as before but with enhanced recipes and improved service. I was invited to a media tasting at the Water Street Cafe this week. Here's a look at my lunch experience there.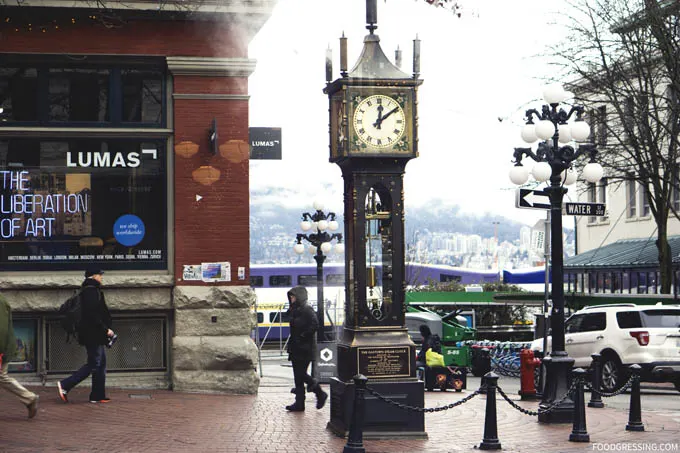 Disclosure: All food and drinks in this review were complimentary. Opinions are my own.
Bright and Charming Space
The bright and airy space with floor to ceiling windows at the Water Street Cafe exudes a historic Gastown charm. At the time of my visit, the restaurant was very busy with many groups enjoying holiday lunch together.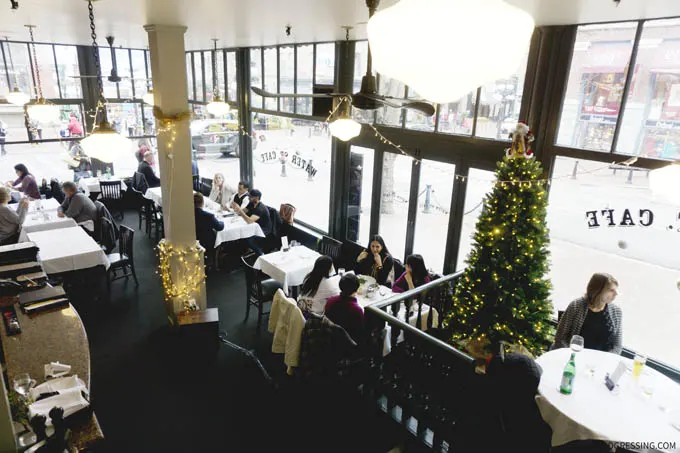 The Water St. Cafe also has a second floor where they have two private dining rooms. I thought their large room is particularly nice with views down Water Street and the steam clock.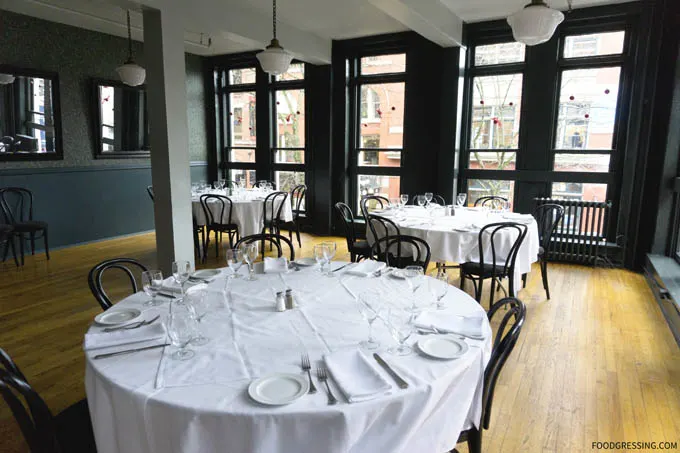 What We Tried
For our tasting, we left it up to the Chef to choose the dishes that best represented an ideal lunch experience for two. To start, I enjoyed a skillfully executed layered latte.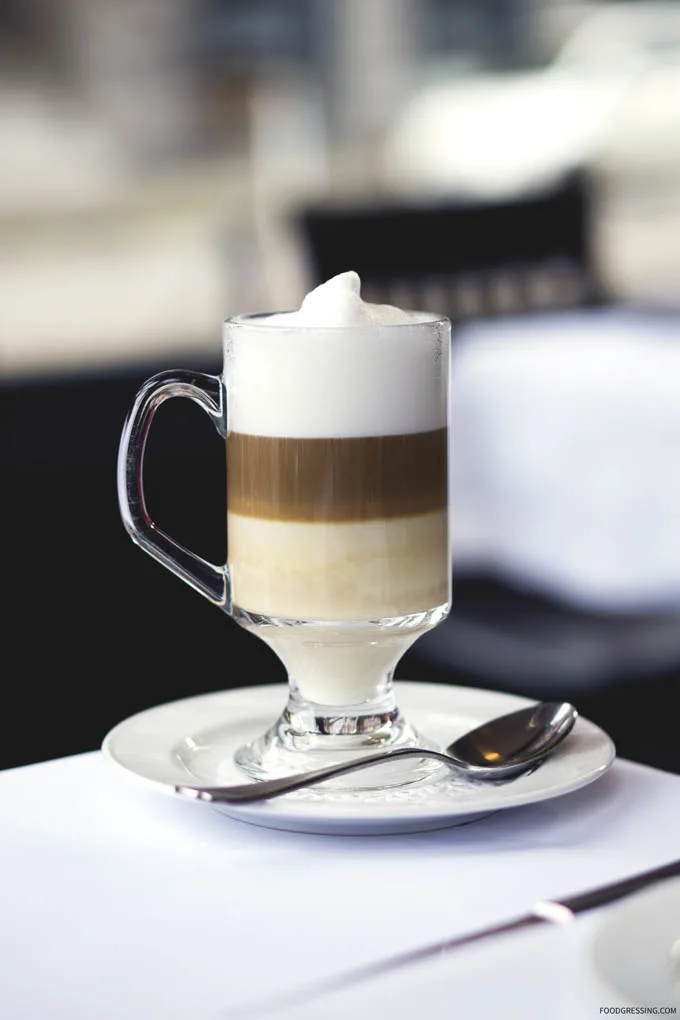 Our first starter dish featured pan seared scallops and Water St. Cafe's famous West Coast Crab Cakes. The perfectly seared scallops were tender and buttery while the crab cakes had a lacy, crispy exterior and tender, fine filling.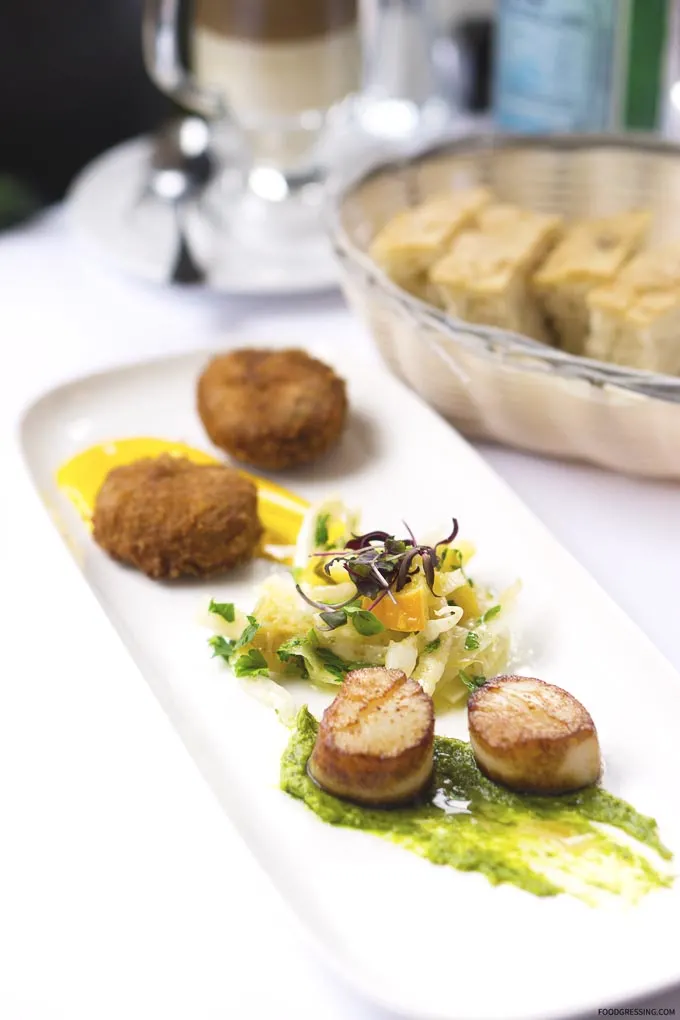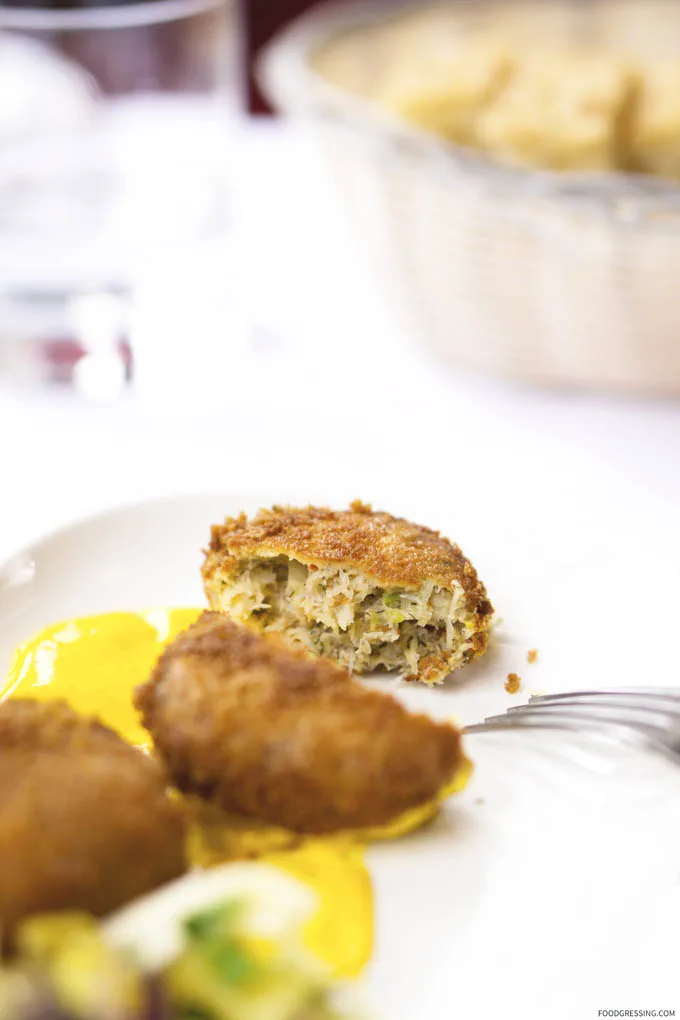 The Wagyu Beef Carpaccio was also a delicious appetizer with a fresh, pure, meaty flavour and melt-in-your-mouth, velvety texture.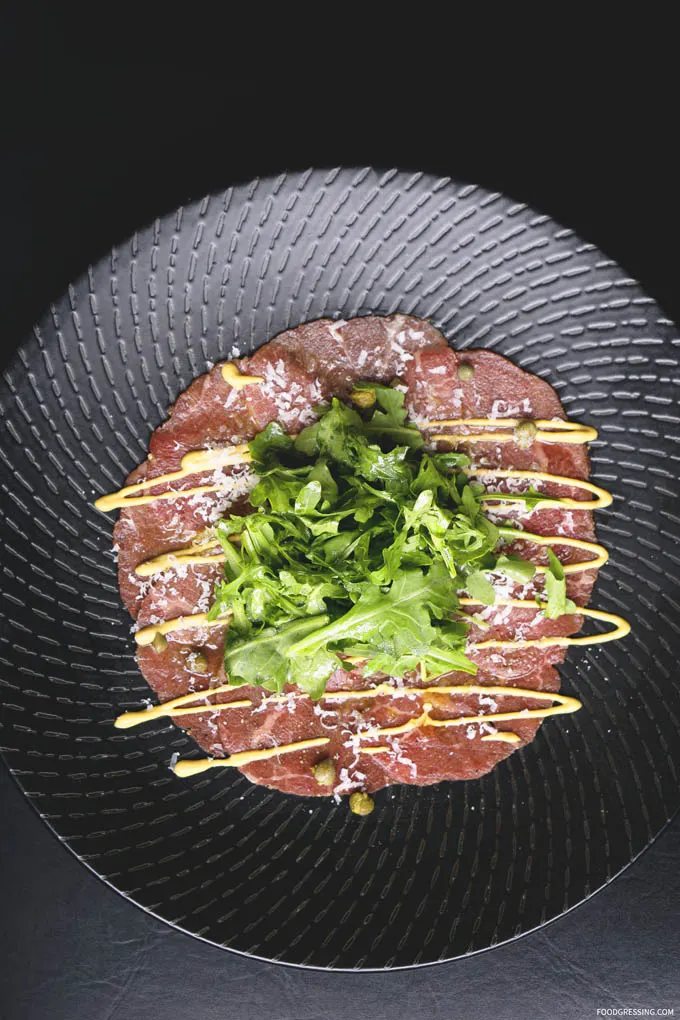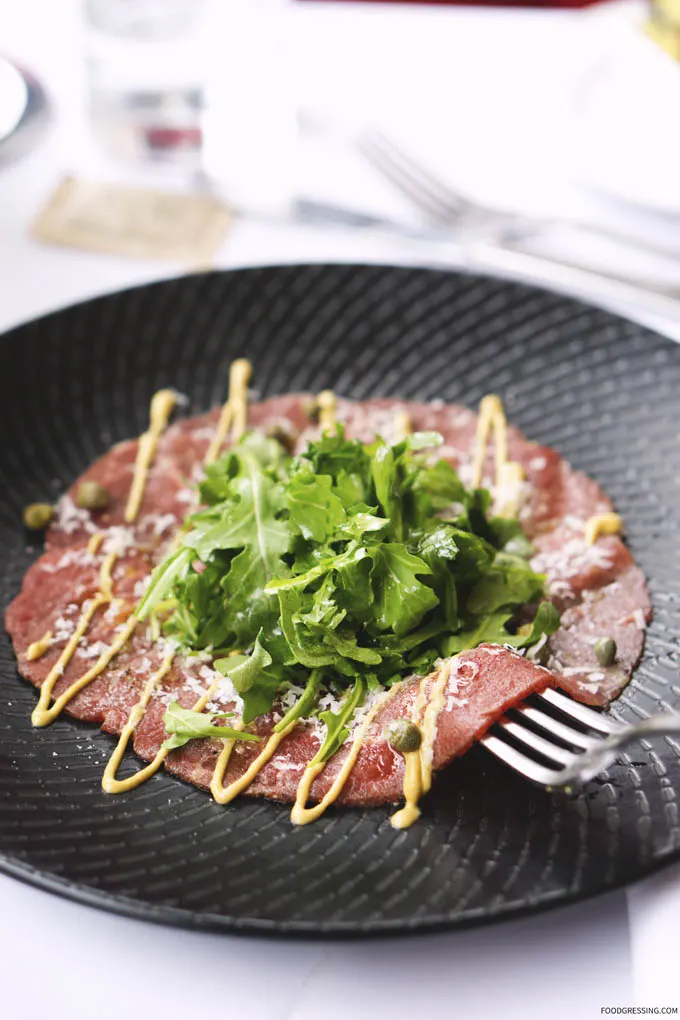 A solid salad choice at Water St. Cafe would be the Beet and Arugula Salad with chèvre and lemon vinaigrette. A very nice, wintery salad which was beautiful and had fresh, crisp ingredients.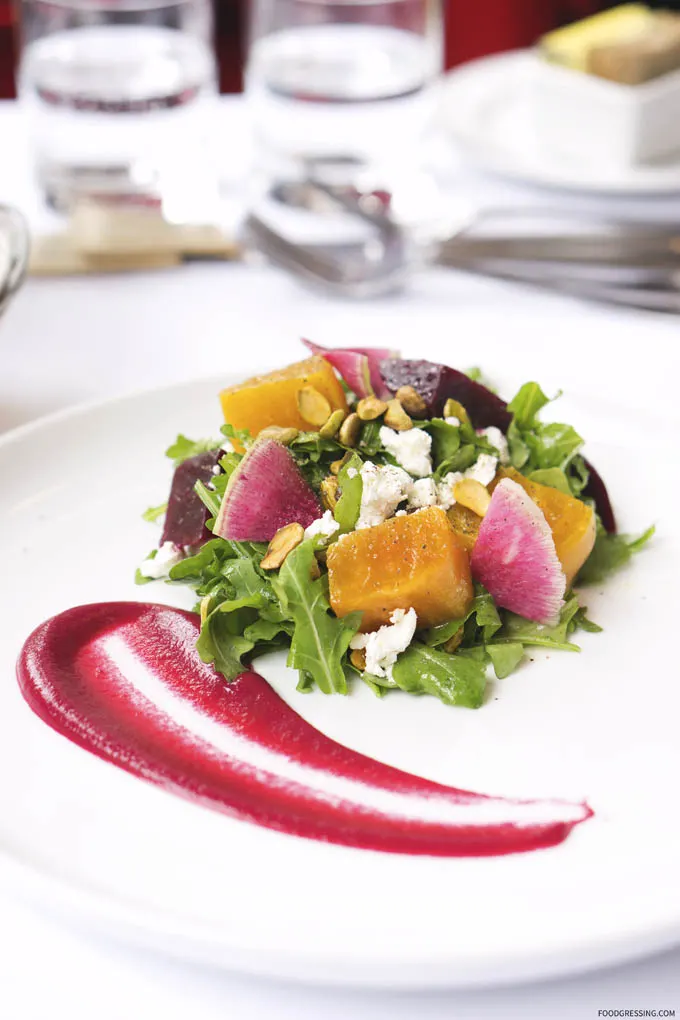 Moving on to mains, my guest and I enjoyed the house made gnocchi with mushrooms, truffle butter and chèvre. The gnocchi was soft, pillowy, smooth but still somewhat firm on bite. I really enjoyed the mushroom sauce for the gnocchi as well.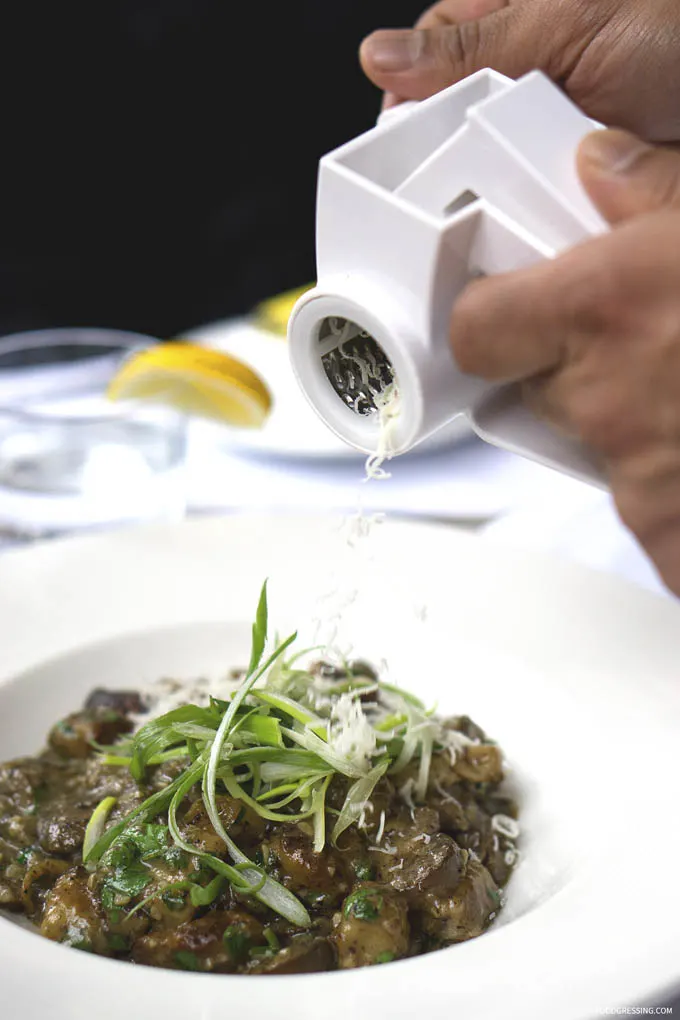 My guest raved about the Rigatoni with Italian Sausage, roasted fennel, plum tomato and cracked chilies. The pasta was wonderfully al dente while the savoury sauce was full of flavour and very hearty.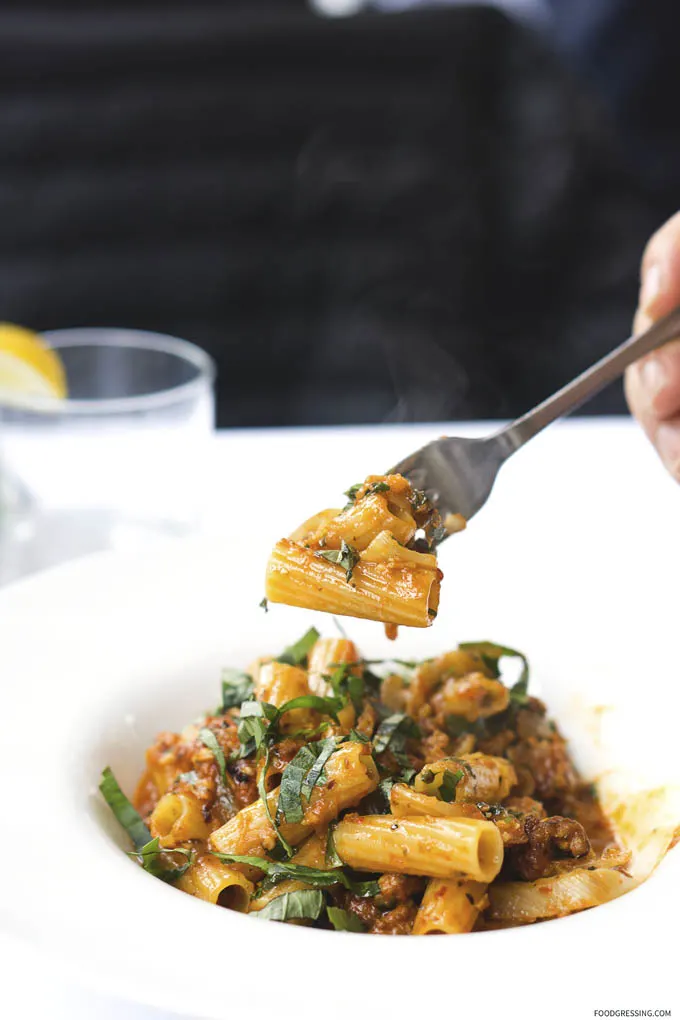 And to finish off a fantastic meal, we had the Flourless Double Chocolate Espresso Cake served with a black cherry compote. Much to my surprise, this is probably the best flourless chocolate cake I have had in a restaurant. The cake was velvety smooth, rich but not overly decadent. I loved the added flavour of espresso to the cake. The black cherry compote was a very unique and delicious accompaniment because it added a wonderfully bold, tangy and sharp flavour to the dessert. I highly recommend it.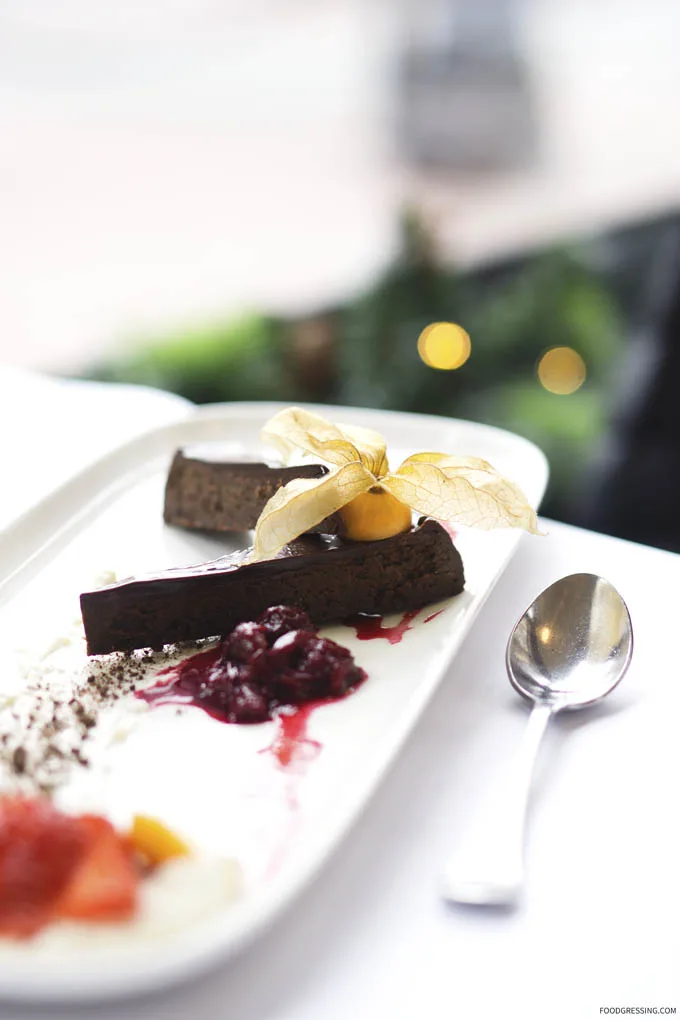 Overall Impression of Water St. Cafe
My lunch experience at Water St. Cafe was absolutely delicious and I would recommend others to visit. My ideal three-course lunch would be the West Coast Crab Cakes, Rigatoni with Italian Sausage and the Flourless Double Chocolate Espresso Cake.
To find out more about my Gastown food adventures, visit foodgressing.com/category/type/gastown/
Water St. Cafe
Address: 300 Water Street
Website: ‎www.waterstreetcafe.ca/