Disclaimer: I was invited to Verifood for a complimentary meal. All opinions are my own.
At the newly-opened Verifood restaurant, chefs Vittorio and Simon have brought their love of handmade pasta from Florence to the streets of Vancouver. Verifood offers fresh handmade Italian cuisine prepared with the efficiency of fast food. I was recently invited to Verifood where I tried some of their dishes and learned more about the art of making pasta by hand. From my own experience of making handmade pasta, it is a labor of love with amazing and delicious end results.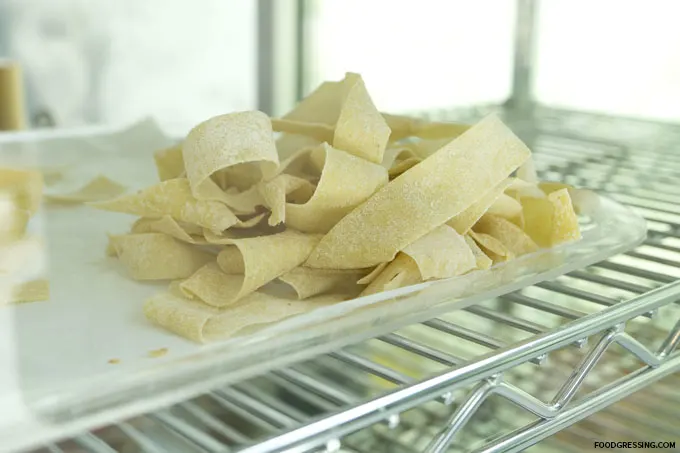 Handmade Fresh
All the pasta at Verifood is handmade fresh every morning and incorporate ingredients from Canada and imported from Italy. The dishes are based on traditional recipes but with some modern twists like employing the sous-vide cooking technique (cooked under vacuum). Chef Simon shared with me that his passion for handmade pasta started by learning from his grandmother. "That is the best" he remarked as he was preparing the pasta.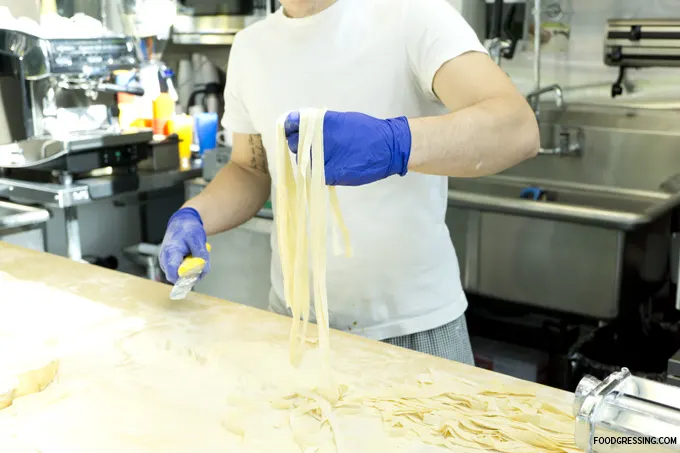 Verifood's menu includes 10 choices for handmade pasta dishes all priced at less than $9. They also have appetizers including bruschetta and dishes prepared sous-vide such as roast beef. The full menu can be found on their website.
Appetizers
For starters, I had the Bruschetta Al Pomodoro. It was made with organic tomatoes, fresh Liguria basil, garlic, shaved certified Italian Parmigiano Reggiano and a touch of Tuscan extra virgin olive oil on focaccio bread. An overall light and refreshing summer pleasing appetizer.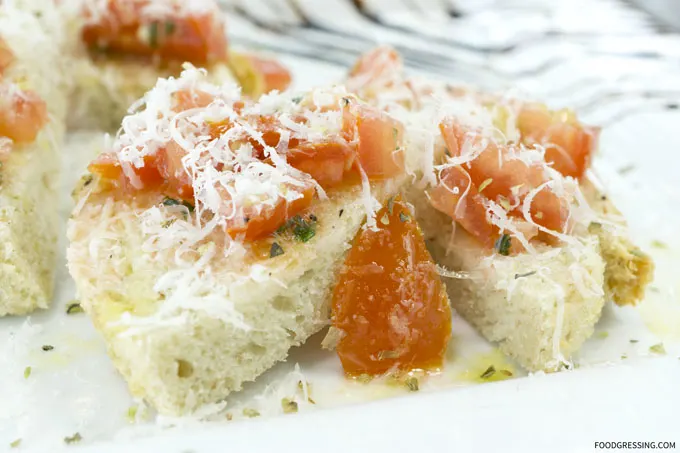 The Melanzane Parmigiana was *oh so good.* This delicious dish had organic fried eggplants layered with light cheese and tomato sauce. I loved the sweetness of the eggplant with the soft, melting textures from cheese and tomato sauce. This appetizer is one that I would recommend.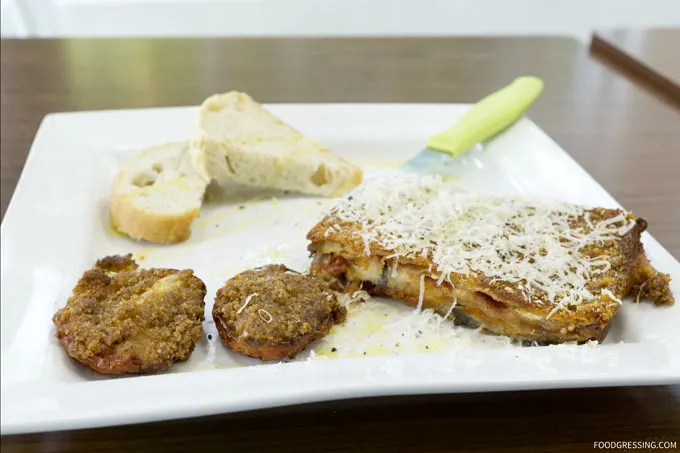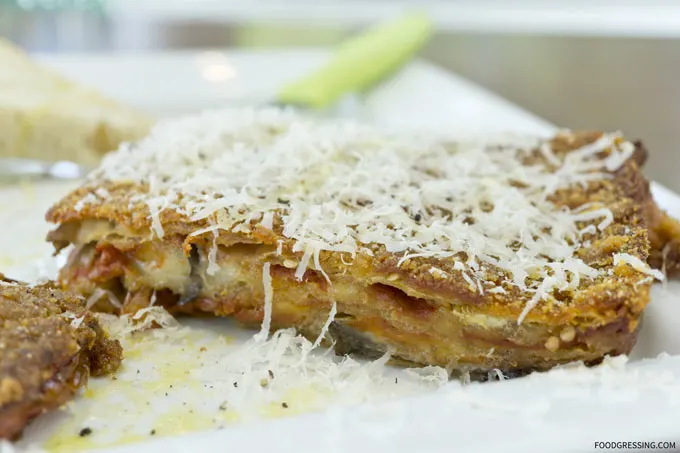 Pasta
Now onto the pasta…a labour of love.
The Gnocchi Al Pesto was one of my favourite Verifood dishes. The gnocchi had a nice texture being firm on the outside and soft on the inside and the basil pesto sauce was just delicious.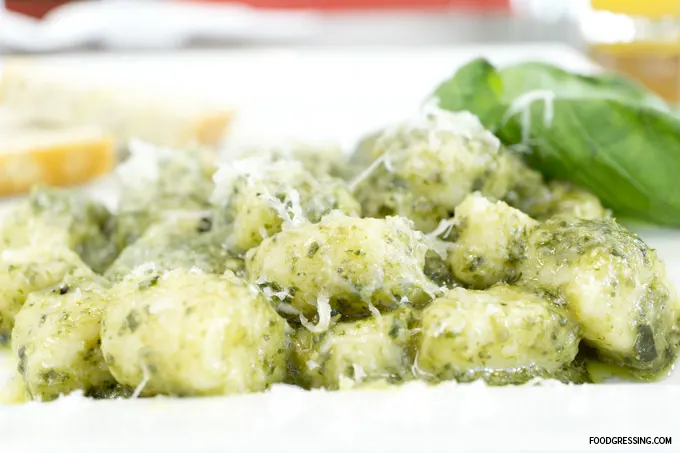 The Taglionlini Panna E Salmone had a nice, creamy sauce. I did wish there was more salmon, but for the price point of $9 it was fine. I do think that I would pay more for the dish to have more salmon.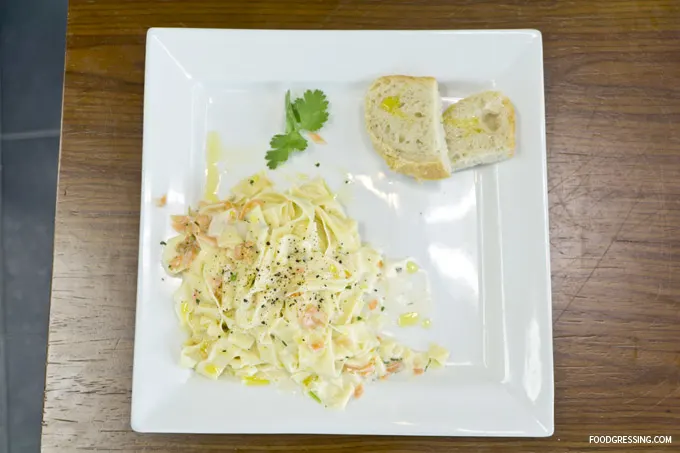 I also had the Ravioli Burro E Salvia (spinach and ricotta ravioli) which was topped with sage. The ravioli was nice and tender while the filling was smooth.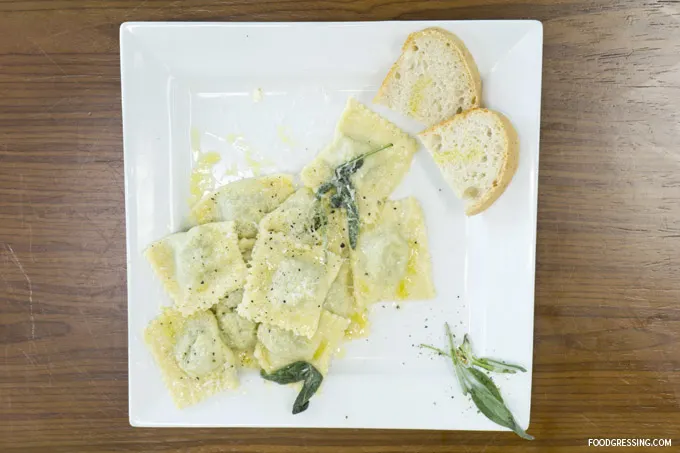 Dessert
For dessert, chef Simon prepared a Tuscan almond biscotti and a light, fluffy cake with a chocolate drizzle. The presentation was particularly cute with an imprint spoon made of flour. He noted that their desserts are also freshly made and rotate on a daily basis.
Overall Impression of Verifood
Why settle for premade pasta when you can have delicious handmade pasta at Verifood? My personal favourites are the Melanzane Parmigiana and the Gnocchi Al Pesto. Verifood is also budget-friendly with dishes around $9 so you can enjoy handmade Italian cuisine without breaking your wallet. Rating: 4/5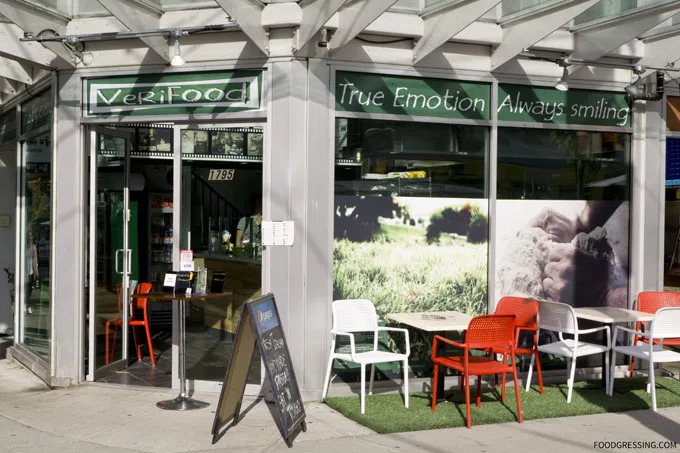 Website: https://verifood.net/