Here's a guide on Top Things to do Osoyoos, BC for your next trip to Canada's only desert destination.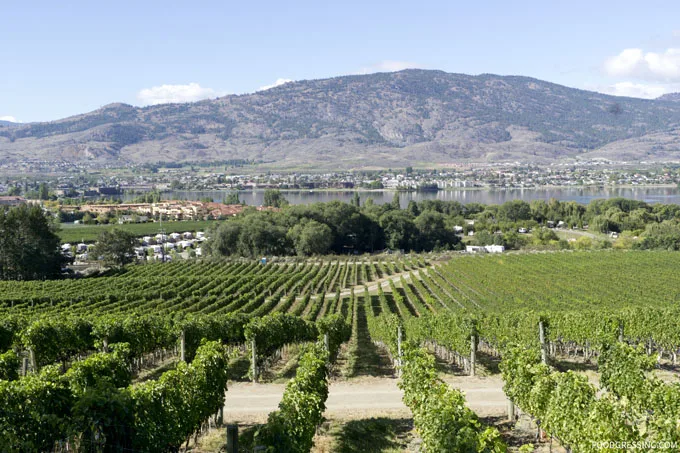 Nestled within the grasslands of the Okanagan Valley, Osoyoos boasts sophisticated resorts, championship golf courses, Canada's warmest lake, and a variety of culinary, vinter and cultural experiences.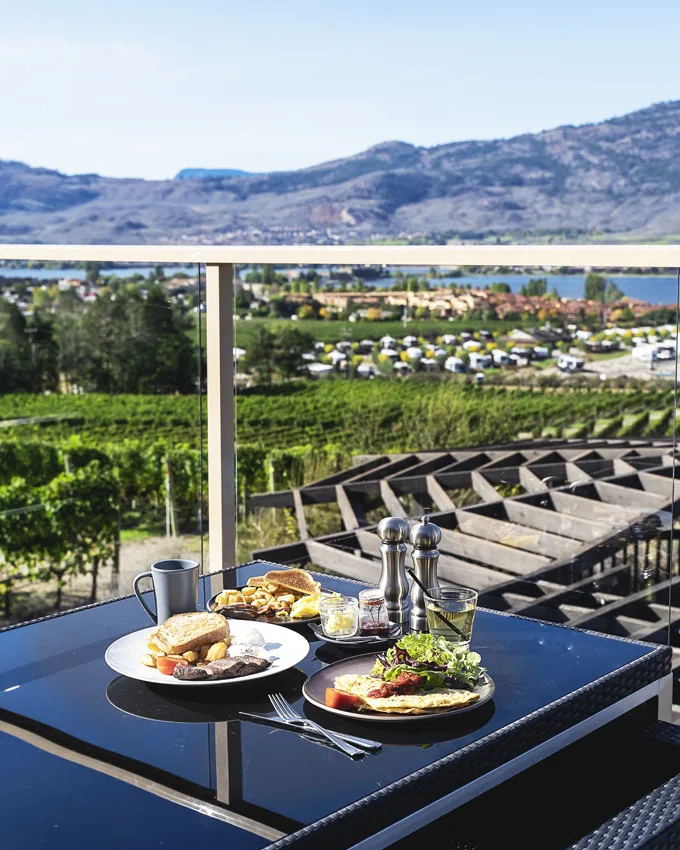 Here are a few ideas on activities, where to stay, where to eat and what to do while visiting Osoyoos, BC.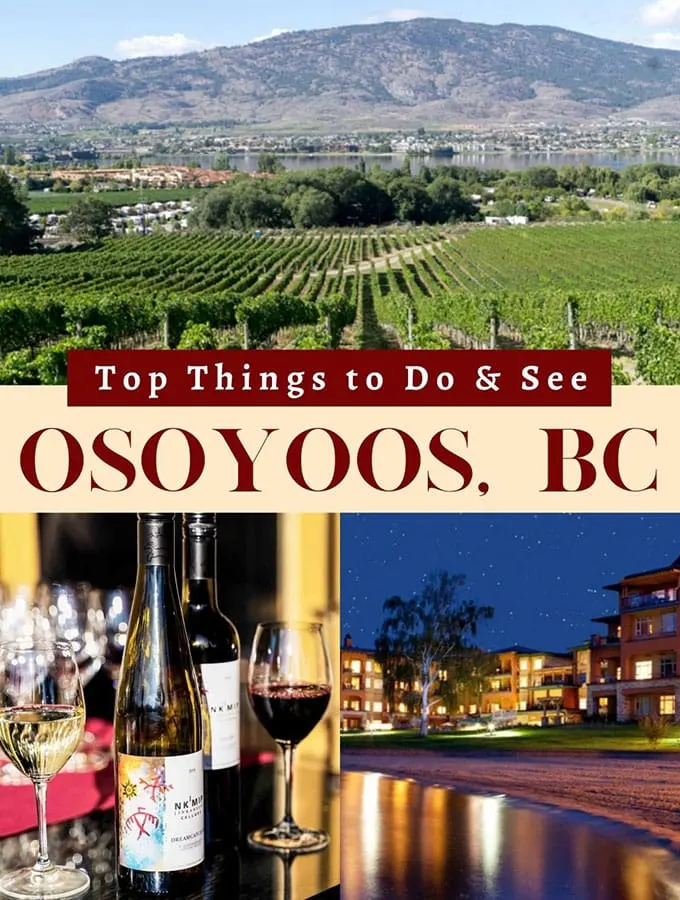 Osoyoos Weather
The average temperature in Osoyoos is around 11 °C (51 °F) which makes it one of the warmest places in Canada.
You can expect hot and dry summer with the best times for summer activities during July and August.
Outdoor Activities
Osoyoos Lake
A beautiful paradise for all ages, Osoyoos Lake is surrounded by desert terrain, luscious vineyards, and rolling hills.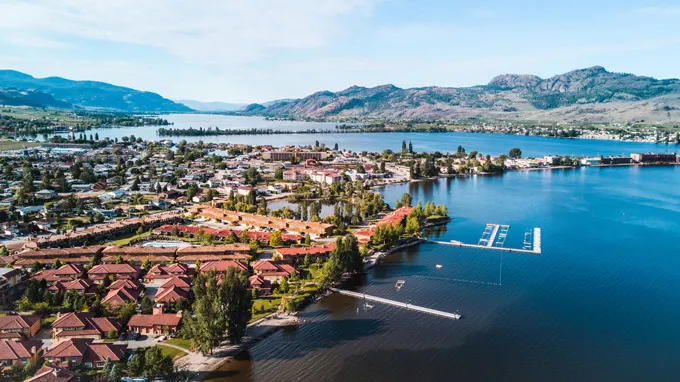 Osoyoos Lake is the warmest freshwater lake in Canada – averaging approximately 24°C (75°F) in July and August.
You can take part in various watersports at the lake including swimming, boating, SUP, kayaking, fishing, tubing, or floating.
Soak up the sun along the public beaches and parks which border the lake.
The lake can be accessed from dozens of points all around Osoyoos, including the town centre.
Hiking & Biking
Explore the town by foot or by bike along the International Hike and Bike trail.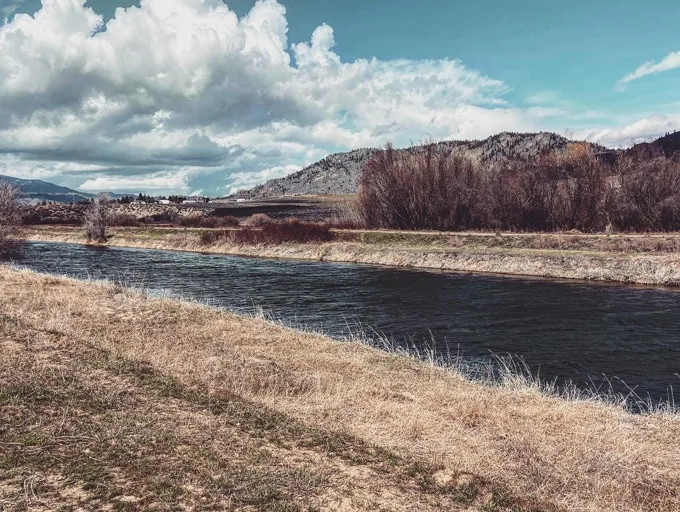 Take in the warm rays of the sun and fresh air along the 18.4 km trail which runs between Osoyoos and Oliver along the Okanagan River.
The trail is relatively flat and wide which makes it great for all ages.
Golf Courses
Osoyoos is home to two golf courses (Osoyoos Golf Club and Sonora Dunes Golf Course at Nk'Mip Resort).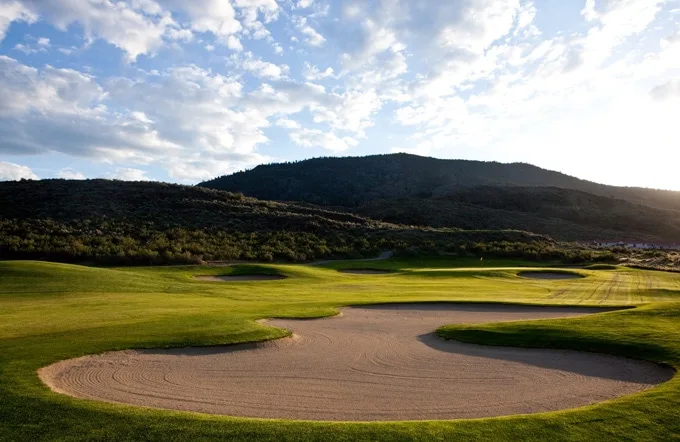 From the golf courses, you can enjoy captivating views of Osoyoos, the lake, and its surrounding orchards and vineyard.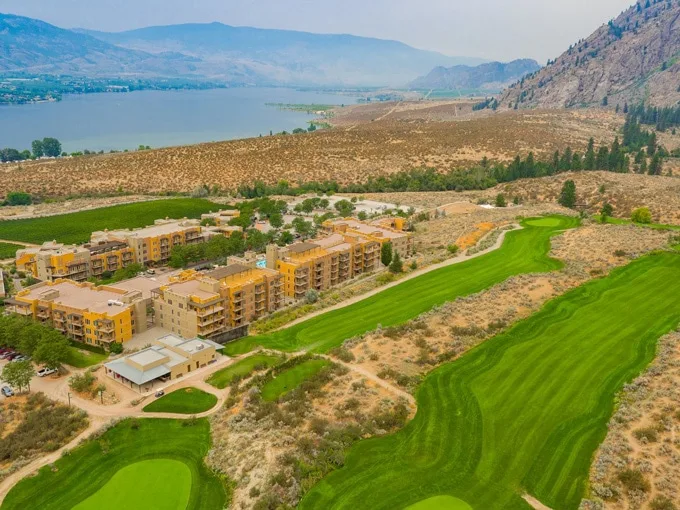 Address: Osoyoos Golf Club, 12300 Golf Course Dr
Address: Sonora Dunes Golf Club, 1300 Rancher Creek Rd
Osoyoos Spotted Lake
A hidden roadside attraction is the Spotted Lake, located along Highway 3, northwest of Osoyoos in the Eastern Similkameen Valley.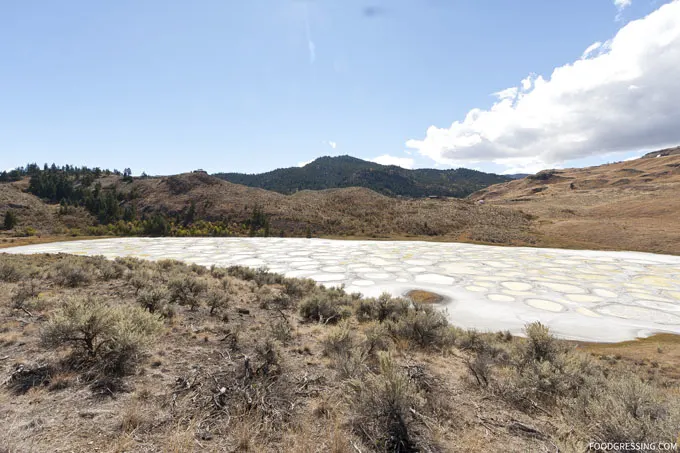 The lake is naturally formed and is rich in mineral deposits including calcium, sodium sulphates and magnesium sulphate.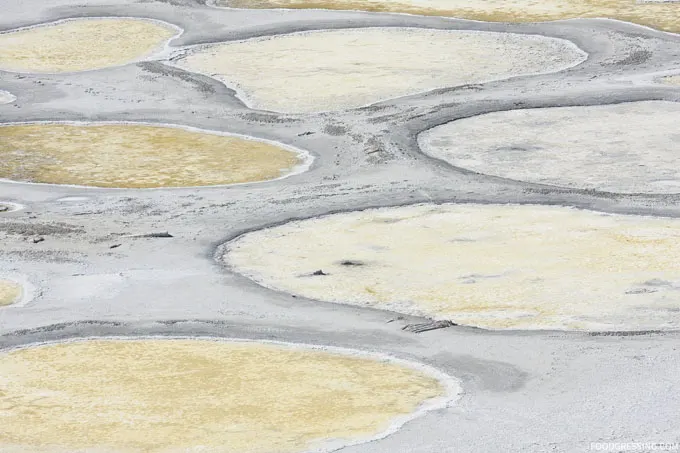 You can't go down to the actual lake as it is on private property but you can stop on the side of the highway for a look behind a fence.
Check out my post on Spotted Lake along with more photos.
Osoyoos Family Activities & Attractions
Osoyoos Desert Model Railroad Museum
Step inside one of the top attractions: the wondrous miniature world of the Osoyoos Desert Model Railroad Museum.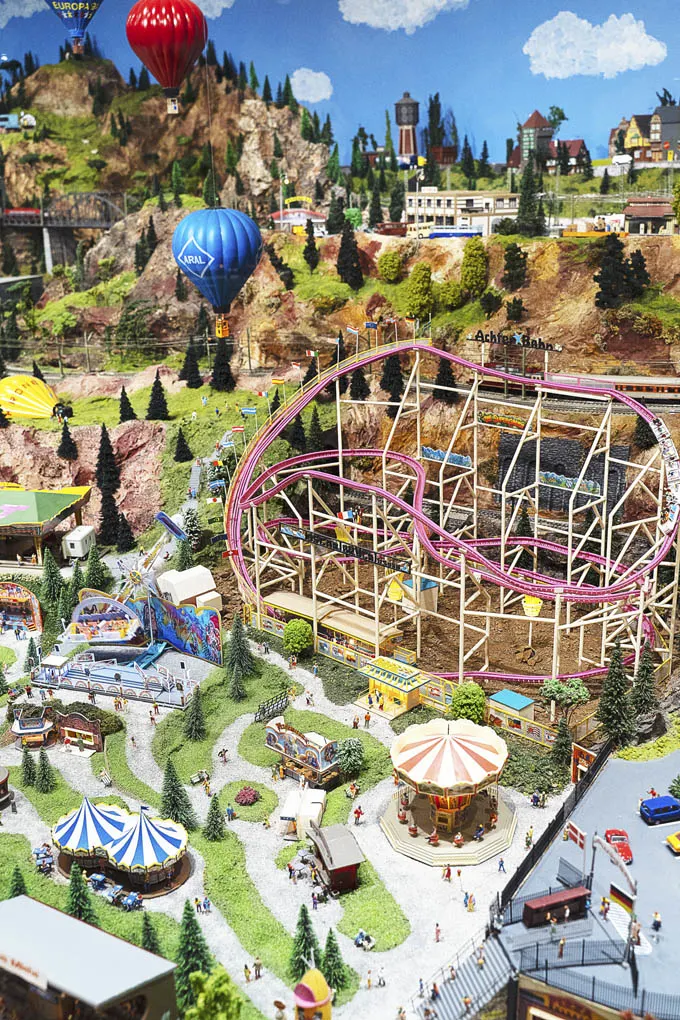 The Railroad Museum features 1900 European-style houses, over 19,000 hand-painted little people and 45 computer-controlled trains weaving through mountains and towns.
I appreciated all the imagination and creativity that took to create the displays as well as the humor in some of the presentations.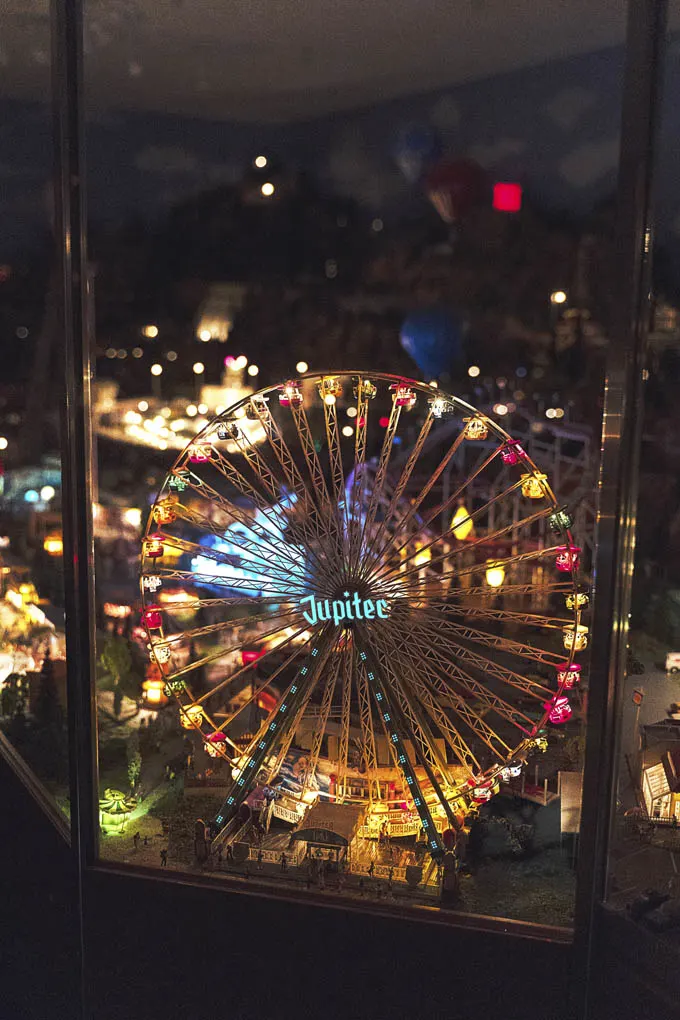 Check out a recap of experience at Osoyoos Desert Model Railroad Museum with more photos.
Address: 11611 115th St. Admission: Adults $9, Kids 2 – 12 $5.50. Open year round Monday – Friday 10 am – 5 pm. Saturday 12 pm – 5 pm.
Nk'Mip Desert Cultural Centre
The Nk'mip Desert Cultural Centre (pronounced in-ka-meep) is a go-to family-friendly destination to learn about the rich living culture and history of the Okanagan people.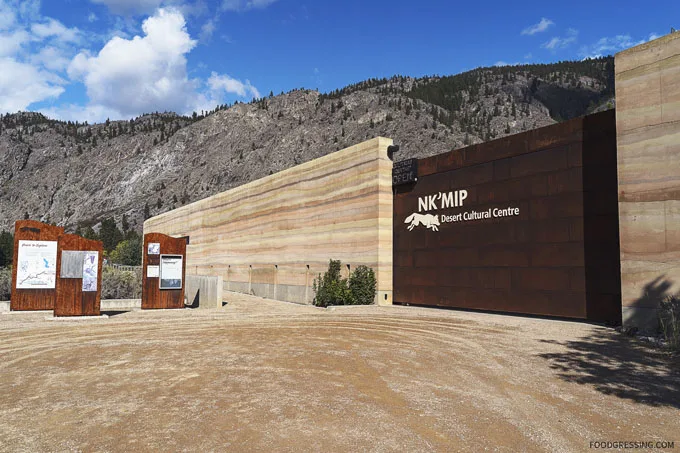 Nk'Mip Desert Cultural Centre is an architectural, 9,000 square foot marvel being built from local, sustainable materials. There you'll find indoor and outdoor interactive exhibits, the Inkameep Day School Art Collection, a 1.5 km walking trail, 2 multi-sensory theatres, and a reconstructed traditional Okanagan village.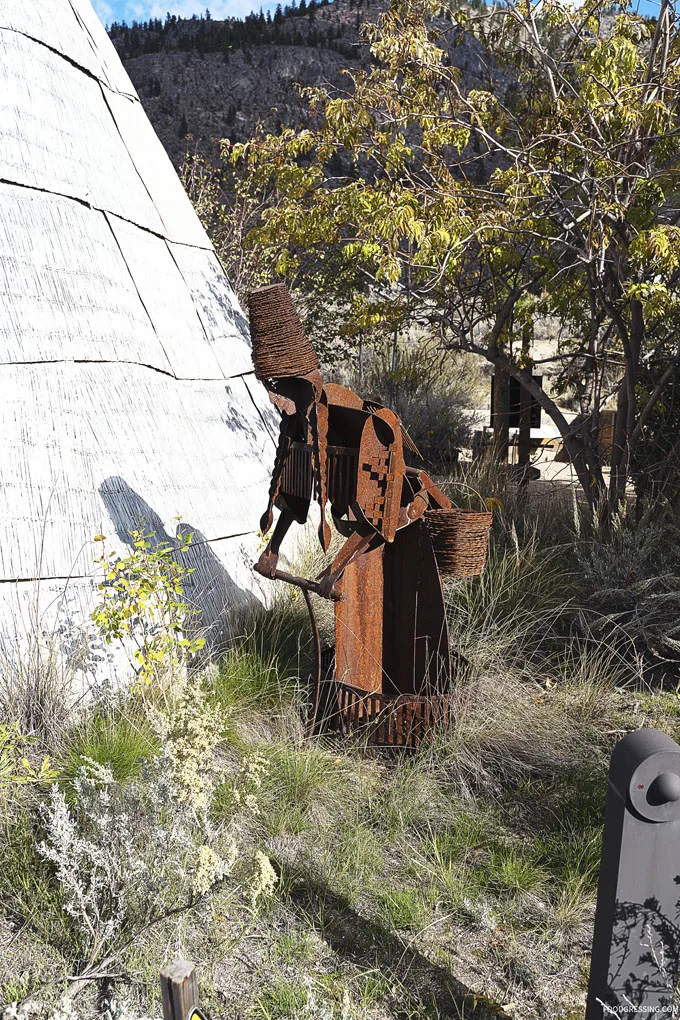 Be prepared to spend at least 1 – 2 hrs to immerse yourself in all the centre has to offer.
Check out a recap of experience at Nk'Mip Desert Cultural Centre with more photos.
Address: 1000 Rancher Creek Rd. Admission: Adults $12, Seniors/Students $11, Kids (5 – 17) $8, Family (2 adults and kids under 19) $36. Monday – Friday 9 am – 3:30 pm.
Osoyoos Hotels & Resorts
Spirit Ridge Resort
I've stayed at Spirit Ridge Resort twice and can't recommend it enough as a homebase for your travels in town.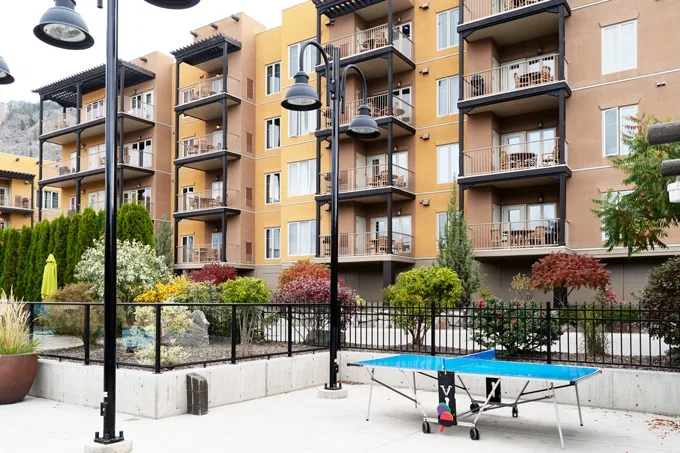 The accomodations at Spirit Ridge feature full, spacious kitchens and cozy fireplaces.
From your room, you can take in the stunning views of Anarchist Mountain and Osoyoos Lake.
There are plenty of activities on site at Spirit Ridge including Nk'Mip Cellars Winery, Nk'Mip Desert Cultural Centre, Sonora Dunes Golf Course, and Solterra Dessert Spa.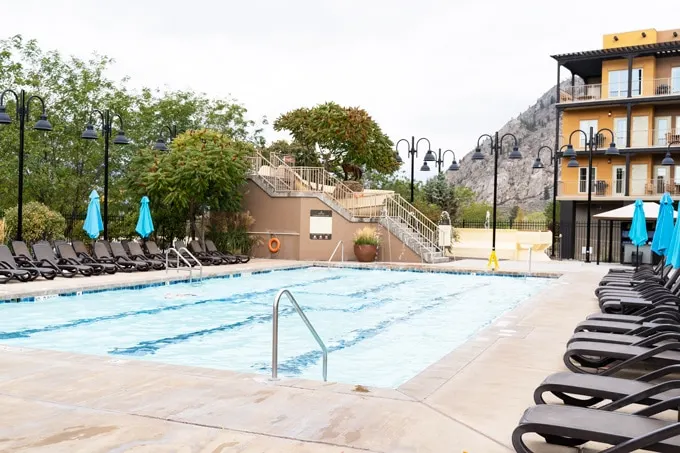 Address: 1200 Rancher Creek Rd
Walnut Beach Resort
For a more private accommodation, checkout Walnut Beach Resort which is located on a secluded private beach along Osoyoos Lake.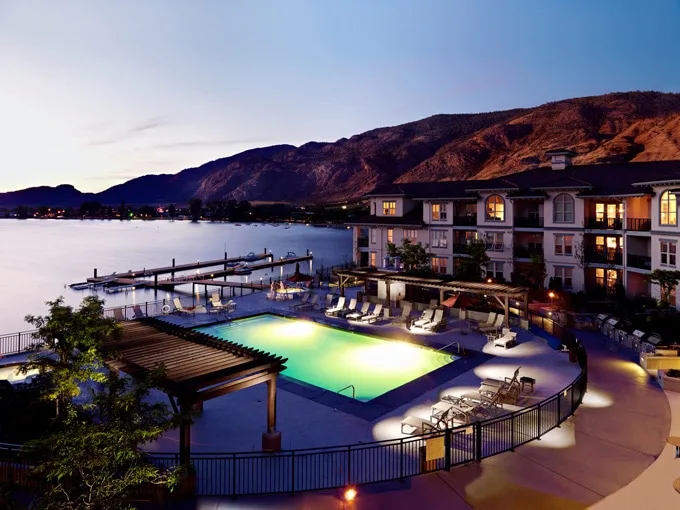 The suites at Walnut Beach Resort feature exclusive designer countertops, sleek stainless appliances, a fully equipped kitchen, flat screen TV, wireless Internet and more.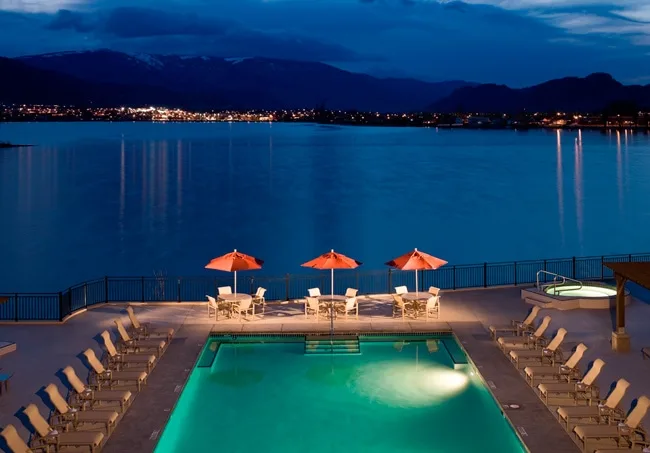 The resort also boasts an expansive sundeck around an outdoor heated pool for a relaxing experience.
Address: 4200 Lakeshore Dr
Watermark Beach Resort
Bringing a furry friend to Osoyoos? You might want to stay at the pet-friendly Watermark Beach Resort.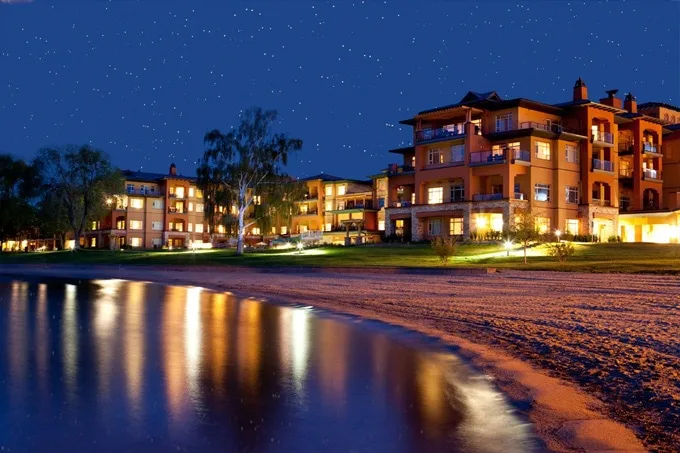 The resort is located on 1,000 feet of beachfront and features comfortable spacious suites, an outdoor saltwater pool, waterslide, hot tubs and steam rooms.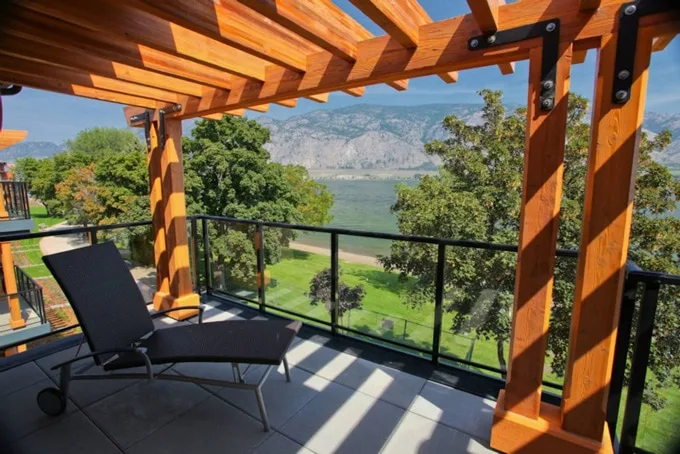 The pet-friendly resort is close to walking trails and doggie beach access. Dog treats and welcome packets are provided upon arrival.
Osoyoos Camping & RV Parks
There are plenty of opportunities to embark on a camping and RV trip.
Osoyoos Restaurants to Try
The Bear, The Fish, The Root & The Berry
Serving modern vineyard cuisine inspired by Indigenous roots, the The Bear, The Fish, The Root & The Berry offers a unique menu worth traveling for.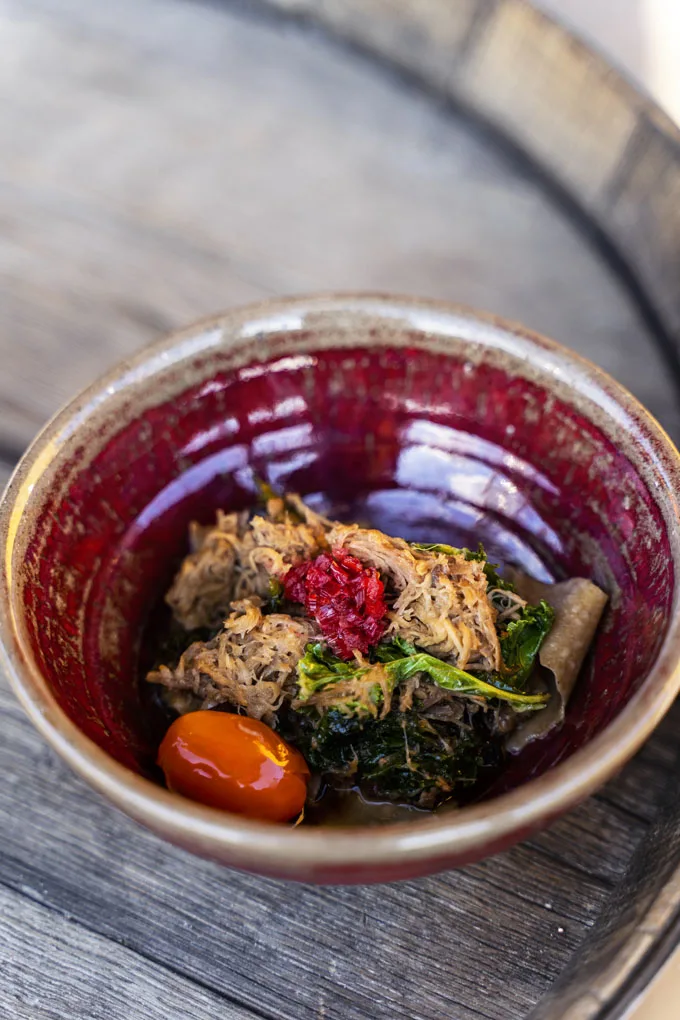 Helming the kitchen is Executive Chef Murray McDonald (formerly of Fogo Island Inn in Newfoundland) whose family background includes Indigenous roots.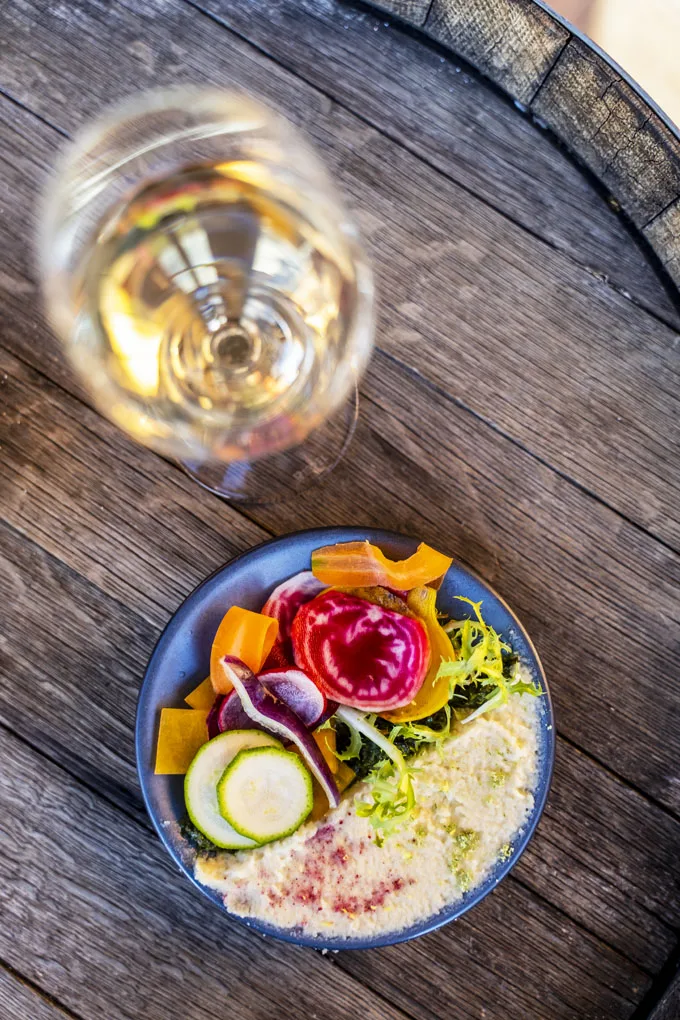 Check out a recap of experience at The Bear, The Fish, The Root & The Berry with more photos.
The restaurant is open for breakfast, lunch and dinner and is located at Spirit Ridge Resort.
Address: 1200 Rancher Creek Rd
Jojo's Cafe
A local's favourite is Jojo's Cafe which has been around since 2021 and is the town's premier coffee bar.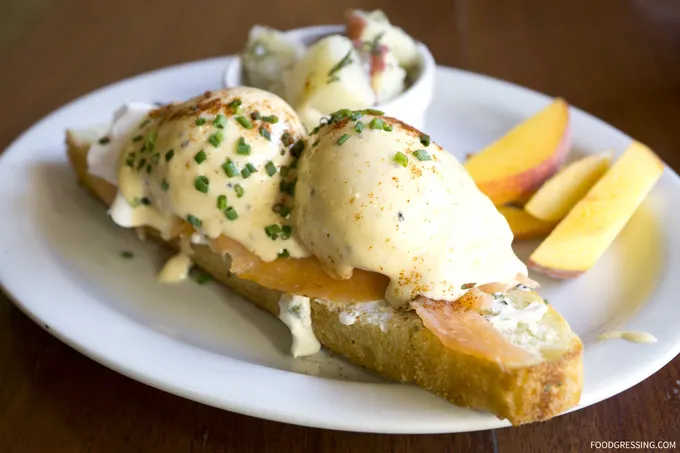 They offer breakfast and lunch service and uses local ingredients whenever possible. You'll find coffee along with sandwiches, pastries and soups.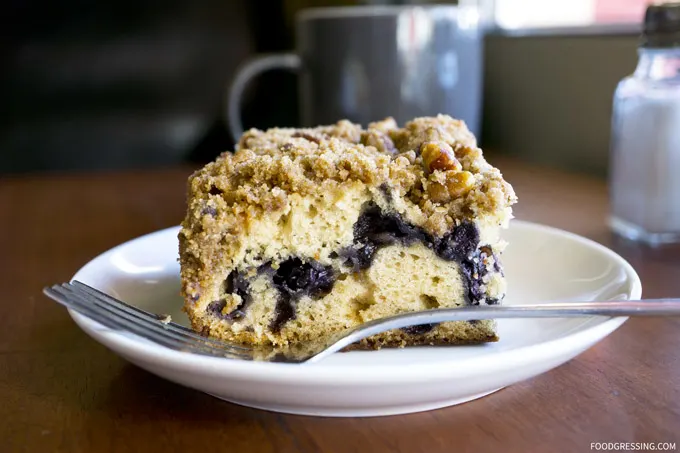 It's the sort of place whether locals and tourists can go visit for some homemade, made-with-love kind of food.
Address: 8316 Main St
Wineries
The wineries that are local include the following: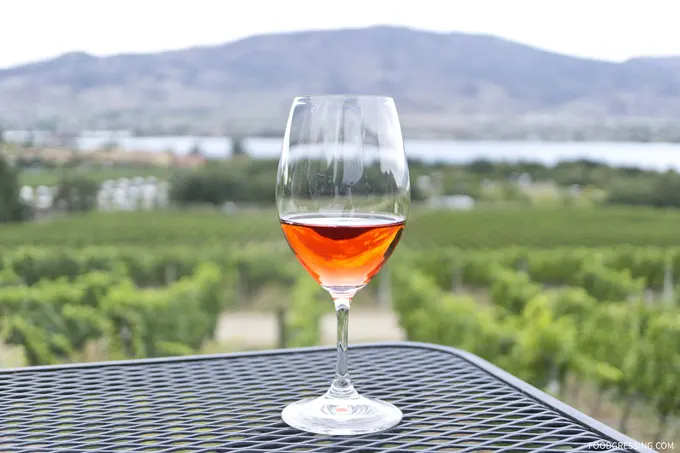 Breweries & Cideries
Osoyoos/Oliver has many up and coming breweries, cideries, and distilleries for you to enjoy on your next visit.