Tim Hortons is inviting Canadians to decorate their favourite donuts at home with their limited available Tim Hortons DIY Dream Donut Kit.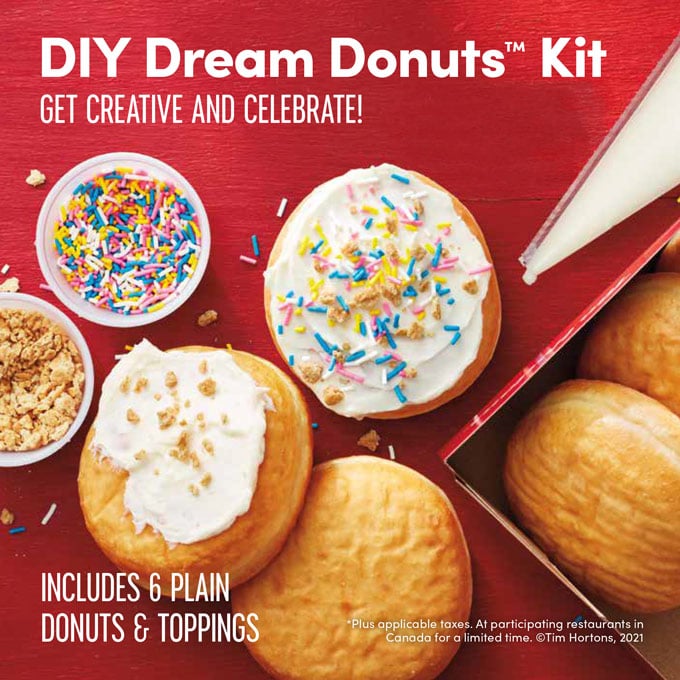 Tim Hortons DIY Dream Donut Kit Inclusions
Each kit contains:
six plain donuts
a piping bag of cream cheese filling
graham cracker toppings
five different colours of sprinkles
Price
The DIY Dream Donut Kits are available for purchase in participating restaurants across the country from May 5 – May 11 for $9.99 + tax.
It's a yummy activity for Mother's Day 2021 and the family to curb the stay-at-home boredom.
My Experience
Here's a look at what the Tim Hortons DIY Dream Donut Kit looks like.
Disclosure: Tim Hortons sent me the kit for review.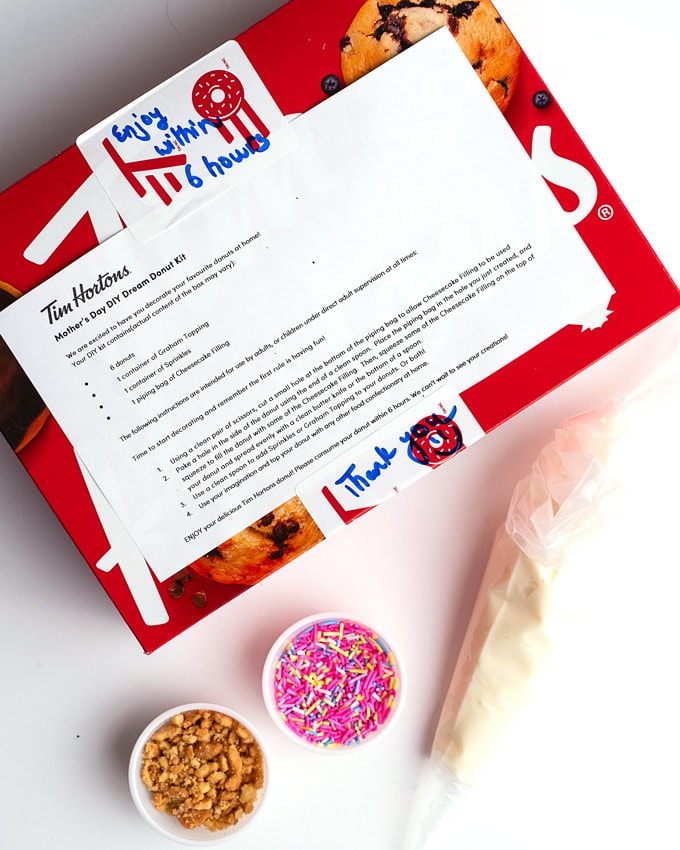 The kit contains instructions on the outside on how to decorate the donuts.
STEP 1: Using a clean pair of scissors, cut a small hole at the bottom of the piping bag to allow Cheesecake Filling to be used.
STEP 2: Poke a hole in the side of the donut using the end of a clean spoon. Place the piping bag in the hole you just created, and squeeze to fill the donut with some of the Cheesecake Filling. Then, squeeze some of the Cheesecake Filling on the top of your donut and spread evenly with a clean butter knife or the bottom of the spoon.
STEP 3: Use a clean spoon to add Sprinkles or Graham Topping to your donuts. Or both!
STEP 4: Use your imagination and top our donut with any other food confectionary at home.
The donuts are meant to be consumed within 6 hours for optimal freshness.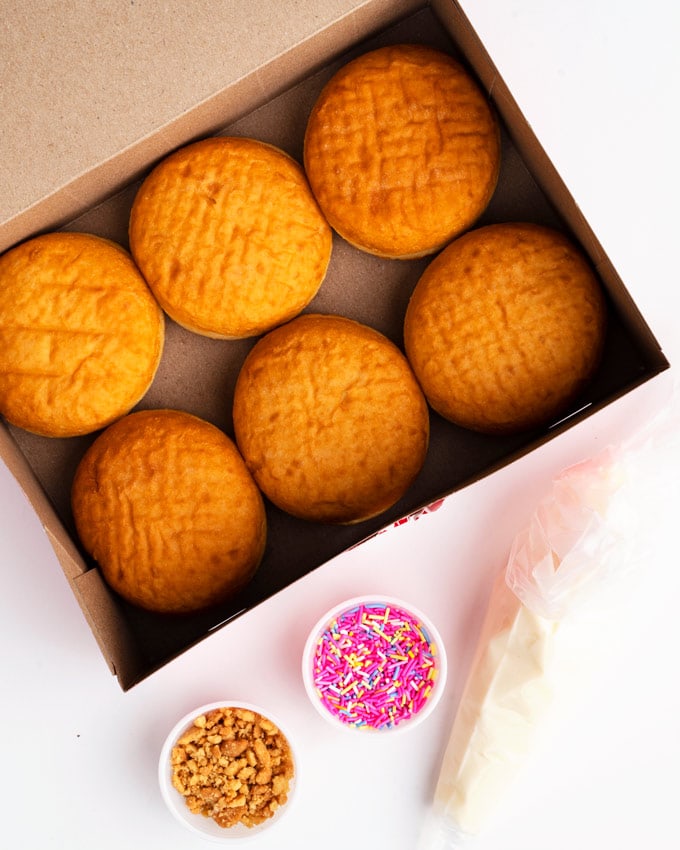 Check out my Youtube video review:
Overall, we had fun as a family making decorating the donuts at home. Everything was nicely packaged and fresh. The price point is also very reasonable. It's a limited available product but I would definitely recommend it.