Here's a look at how to celebrate Cinco de Mayo Vancouver 2021 featuring restaurants and recipes.
Honey Salt
We may not be able to have a fiesta, but Honey Salt is inviting guests to enjoy a line-up of Cinco de Mayo dishes & drinks out on the patio!
They will also have $5 Cazadores shots, tequila fights, and tequila cocktails featured all day long.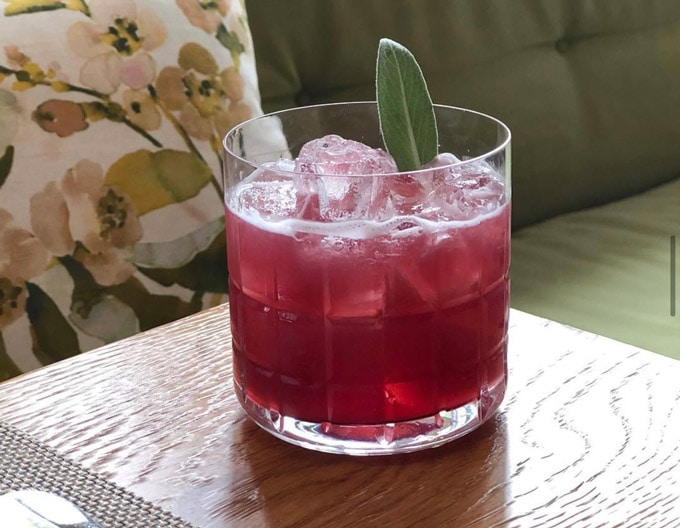 Reservations can be made for Wednesday, May 5 by calling 778-370-8200, emailing [email protected], or online at https://www.opentable.ca/r/honey-salt-parq-vancouver.
Ophelia
Celebrate with Ophelia by ordering the special promotion on a take-out Tacos de Carnitas + Margarita Kit combo – a perfect pairing for a picnic at the park, beach or in the backyard.
For a limited-time, customers can pick-up a 1 lb. Tacos de Carnitas kit for four – featuring pork confit, cilantro and onion, chili de arbol salsa and corn tortillas – and a Margarita Kit (6 servings) for just $75.
Customers can order the combo online and pick up at 165 West 2nd Avenue in Olympic Village, Vancouver.
Chancho Tortilleria
Next Wednesday, May 5, Chancho Tortilleria will be introducing a one-day-only Cinco de Mayo Backyard Kit.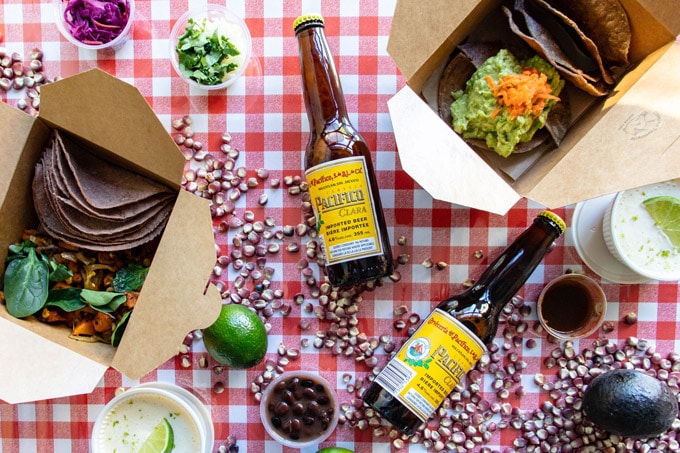 Drawing on the popularity of their existing Backyard Kits, the Cinco de Mayo Kit will help Vancouverites celebrate in the park, at the beach or at home, with tacos, sides, dessert and beer for two people.
Each kit includes:
8 carnitas or veggie tacos
guacamole and chips
2 carlota de limón
2 bottles of Pacífico beer
The kits are priced at $45 + tax and are available for pre-order now, with pick-up offered at Chancho (560 Davie Street) from 12pm – 8pm on May 5. Additional kits may be available on May 5 by ordering in person at Chancho.
el Santo
el Santo in New Westminster is offering Cinco de Mayo packages to-go on May 5.
Packages include a ceviche kit complete with guacamole, house made tortilla chips, and a choice of wild boar carnitas or a tinga de pollo taco kit at $65 while a second option is a burrito platter of one beef, one chicken, and one house made chorizo mushroom burrito served with dairy-free red and green salsa at $45.
Add-on a Margarita Guey kit for an additional $85 or a Paloma kit for $55.
---
Recipes
As one of the oldest beers produced in Mexico, Dos Equis is all about being authentic and staying true to its cultural roots
So this year, Dos Equis is putting authenticity back onto the menu by partnering with Mexican-Canadian Chef Paula Zavala and encouraging Canadians to get out of their taco-comfort zone.
Thirsting for an authentic alternative to a Mexican beer? Try the Mexican version of a caesar – a Michelada with Dos Equis!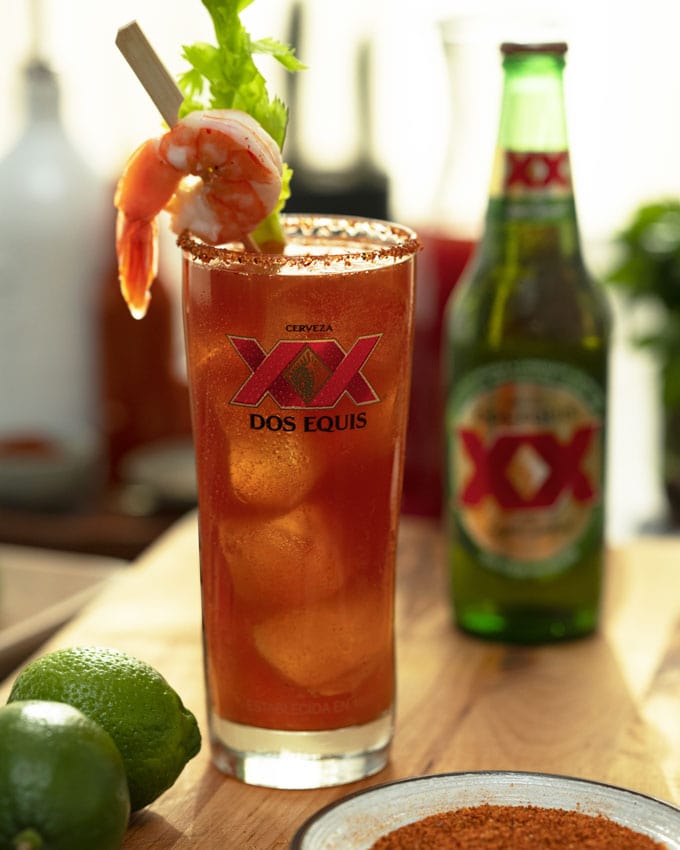 Ingredients:
12 Oz. Dos Equis Beer
12 Oz. Clamato Juice
1⁄4 cup freshly squeezed lime juice
1⁄2 Tbsp Worcestershire sauce
1⁄2 Tbsp Maggi sauce (optional)
2 tsp hot sauce (optional)
2 Celery sticks
4 Jumbo shrimp, cooked and peeled
Ice
For the Rim
1 Tbsp Chili powder or Tajin seasoning
1 Lime
Recipe Step-By-Step:
Place enough salt and Tajin seasoning in a wide plate to cover the bottom. Rub the rims of
two glasses with the lime wedges and dip them into the spicy salt mixture.
Fill the glasses with ice. Add sauces, lime juice, Clamato and beer at the end.
Garnish with lime wedge, shrimp and celery
Looking for a savoury starter beyond your typical salsa and guacamole? Try making a spicy Choriqueso dip.
Ingredients:
1 Lb. Manchengo Cheese, shredded
1 Lb. Spanish Dried Chorizo
12 Small Flour tortillas
3 Tbsp Dos Equis beer
1 jar Salsa Macha (optional)
Recipe Step-By-Step:
Peel and thinly slice the chorizo. Heat up a medium cast iron pan, add the chorizo slices and cook until they release the grease. Remove the chorizo and leave the grease in the pan.
Place the shredded cheese in the pan covering all the surface, add the chorizo on top and the beer.
Cover the pan, lower the heat and wait until the cheese is melted, do not
stir! Or place the pan into a 350F oven for 10 minutes.
Warm up the tortillas and immediately serve the tacos with the melted cheese.
Optional, add some salsa macha on top.
Scared to stray too far from your regular taco Tuesday fare? Expand your repertoire with Chicken Tinga Tacos.
1 rotisserie chicken, shredded
3 plum tomatoes
1 Tbsp tomato paste
1/2 cup chicken broth
1 large white onion, thinly sliced
1 garlic clove
3 chipotle chillies in adobo (from a can)
Salt to taste
2 Tbsp vegetable oil
Feta Cheese or fresco
Sour Cream
Avocado slices
6 Tostadas
1 jalapeno pepper
Recipe Step-By-Step:
To make the chipotle sauce, place the tomatoes in a blender with three chipotle chillies, garlic, tomato paste and some of the chicken stock. Blend until smooth. Set aside.
Heat the vegetable oil in a saucepan and fry to medium heat for 10 minutes or until they are soft.
Add the chipotle sauce and shredded chicken. Add the chicken stock left and
cook everything for 10 minutes. Serve over tostadas and garnish with feta cheese, sour cream and avocado slices