Whether you're curious about the history of Mother's Day or aren't sure how to wow your mom with the perfect gesture this year, I've got you covered for Mother's Day 2021.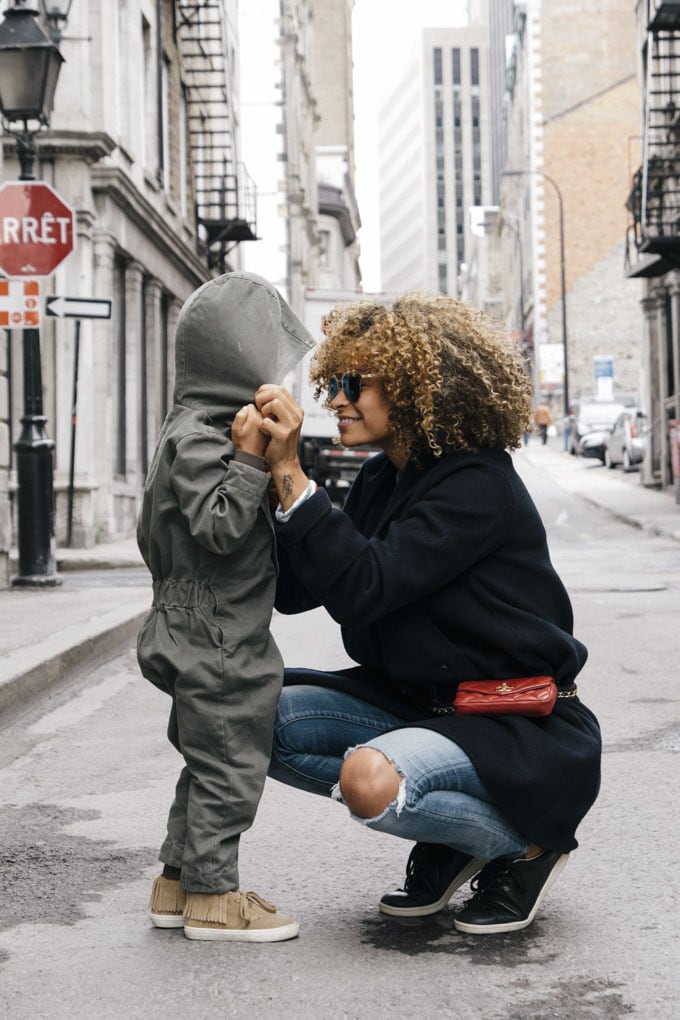 When is Mother's Day this year?
Mother's Day falls on the second Sunday of May. Mother's Day 2021 in Canada and the USA is on May 9.
Why do we celebrate Mother's Day?
The day is set aside to honor motherhood and commemorate the sacrifices mothers make for their children.
By extension, it's also often a celebration of the other important women in our lives, whether they're mothers to someone else or just someone we care about.
This can include stepmoms, foster moms, grandmas, mothers-in-law, aunts, and older sisters and more who serve a maternal role.
Mother's Day origins
Mother's Day is one of the few US and Canadian holidays with no traceable origins to pre-Christian religions. But despite its newness, it's changed a lot over the years.
It all started in the 19th century, when American social activist Ann Reeves Jarvis organized "Mothers' Day Work Clubs" that helped women take care of their children.
She organized several other days for women to gather and better themselves and their communities.
Independent of Jarvis's efforts, Juliet Calhoun Blakely, a temperance activist, inspired a local Mother's Day in Michigan in the 1870s.
The push for a Mother's Day stalled until 1908, when Ann Reeves Jarvis' daughter, Anna Jarvis, took up the cause.
Anna Jarvis thought American holidays were biased toward male achievements and started a letter-writing campaign to newspapers and politicians calling for the creation of a Mother's Day holiday.
She succeeded in 1914, when it became an official holiday. The next year, Canada followed suit and introduced Mother's Day in Canada.
Interestingly, Jarvis later denounced the holiday, saying it had become too commercialized.
She spent a good chunk of her life trying to have it removed from the calendar.
Things to do for Mother's Day 2021
Quality Time with Family
Mother's Day is a time for people to express love for the mothers in their lives.
Because the focus is so family-oriented, celebrations are generally kept small, either in the immediate family or widened slightly to include extended family.
People separated from family normally call their mom or arrange a video call to wish her a good day.
A Day Off For Mom
It's common for children and dads to do all the household chores on Mother's Day, giving Mom a well-deserved break.
While this might slowly be becoming less of a fixture of the holiday as household chores shift away from being the sole responsibility of the mother, it's always a nice idea to give your mom a complete day off and let her focus on enjoying herself.
Gift-Giving
Flowers, especially carnations, are one of the most common Mother's Day gifts.
Other traditional presents include boxes of chocolates, greeting cards, new clothes, bags, shoes, or even jewelry.
Handmade cards and gifts are especially common, especially from young children.
Leading up to Mother's Day, schools often have students make gifts like clay bowls or cards meant to give to their moms.
Original poems or hand-written letters are other great options.
Mother's Day Wishes
We all know moms are everything. There's so much to say to them, so I have compiled the best Mother's Day quotes to make your mama smile.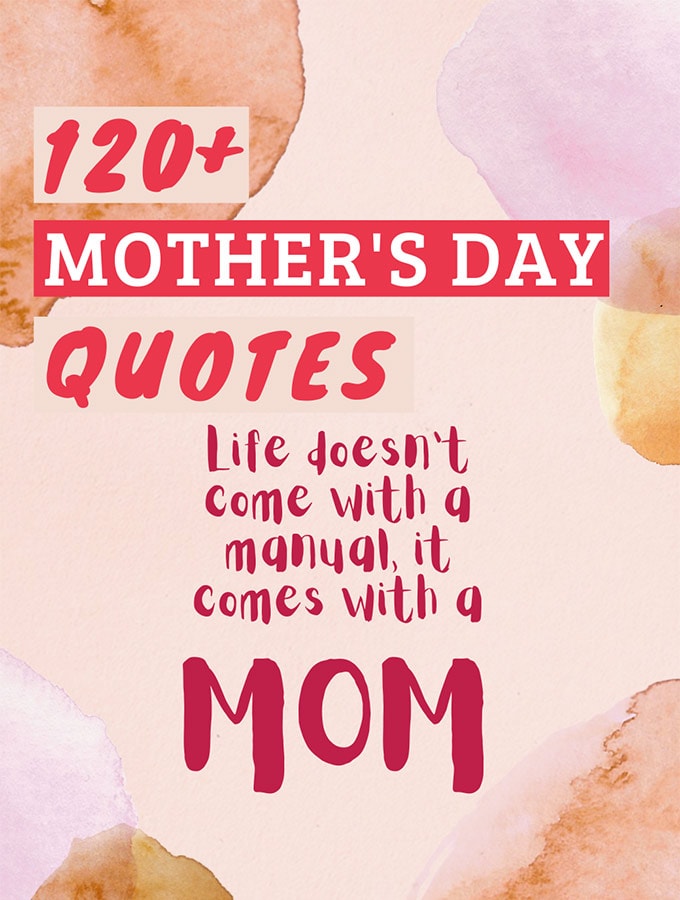 Mother's Day 2021 Food Ideas
Breakfast In Bed
Kids and Dads serving Mom breakfast in bed is an iconic Mother's Day mainstay.
For younger kids this is often simple toast, fruit, or cereal, though it can be more elaborate with older children or with a little extra help from Dad.
A Special Lunch or Dinner
Because mothers still often do most of the family cooking, Mother's Day is a big day for restaurant-goers.
Restaurant are generally busy on Mother's Day because it's a small luxury that gives everyone the day off from preparing food and cleaning up after meals.
However, not everyone wants to head to a restaurant on Mother's Day, and a home-cooked meal or takeaway meal are great ideas as well.
The menu of a Mother's Day lunch or dinner varies widely depending on what your mom likes – most of the time, the best Mother's Day meal is just your mom's favorite.
If you're looking for inspiration, typical Mother's Day meals are a blend of light and luxurious.
Pasta dishes, a hearty main dish salad, and fresh spring flavors tend to be popular choices.
Significant Mother's Day Celebrations Around the World
Mother's Day is a relatively new holiday in Canada. But it's common to celebrate motherhood around the world.
It just goes to show how important mothers are all – appreciation for them is universal.
Mother's Day India: Durga Puja
Each October, the 10-day Hindu festival honors Durga, the Goddess of Mothers.
This event doubles as a religious ceremony and an opportunity for families to gather and spend time together.
Families often spend weeks preparing food, gifts, and getting their homes ready for the occasion.
Mother's Day Japan
After World War II, Japan's iteration of Mother's Day gained popularity as a way to console mothers who had lost sons during the war.
Today, Japanese Mother's Day is celebrated in March. White carnations are given as gifts, symbolizing the sweetness and strength of motherhood.
Mother's Day Ethiopia: Antrosht
At the end of the rainy season at the onset of fall, Ethiopians celebrate the Antrosht festival, which is dedicated to moms.
In celebration of the weather finally clearing, family members gather in their homes to share a meal together and celebrate.
Traditionally, daughters provide vegetables and cheese for the meal. Sons bring meat.
Together, they prepare a hash from the ingredients while family members perform dances and tell family stories.
France's Day of Mothers
In 1920, the French government started awarding medals to mothers of large families.
This was a show of gratitude for helping to rebuild the population after World War I decimated France's population.
After World War II, the government declared the last Sunday in May as the Day of Mothers. Today, flower-shaped cakes are a traditional gift.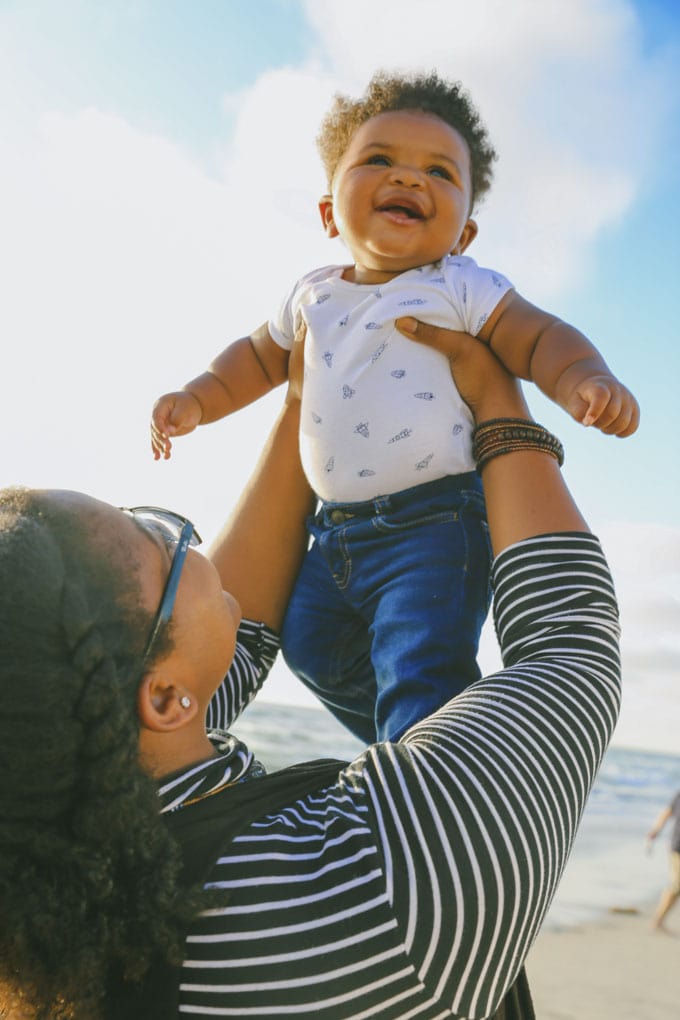 For such a new holiday, Mother's Day is celebrated over the world and for many Canadians' lives.
Whether you're sticking to well-established family traditions or looking around the globe for inspiration this year, there's never a bad time to show the mother figure in your life that you appreciate her.