My Easter moment with Ferrero Rocher Hazel the Squirrel!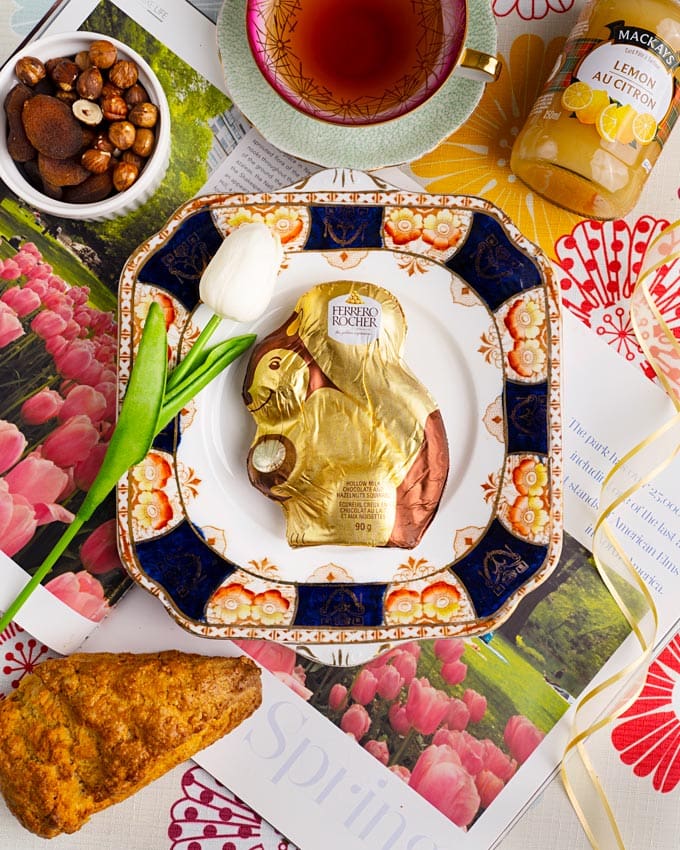 Accompanied by scones made with Toronto-based Kitten and Bear signature scone mix, Mackay's lemon curd, and Elan sun-dried apricots and hazelnuts.
The Ferrero Rocher Squirrel is a hollow milk chocolate with hazelnuts. It weights 90 grams.
Happy Easter, everyone!
Dislosure: I received a media package from Ferrero Rocher.