Newly opened on Denman is Puro Chile, a casual eatery serving authentic Chilean food.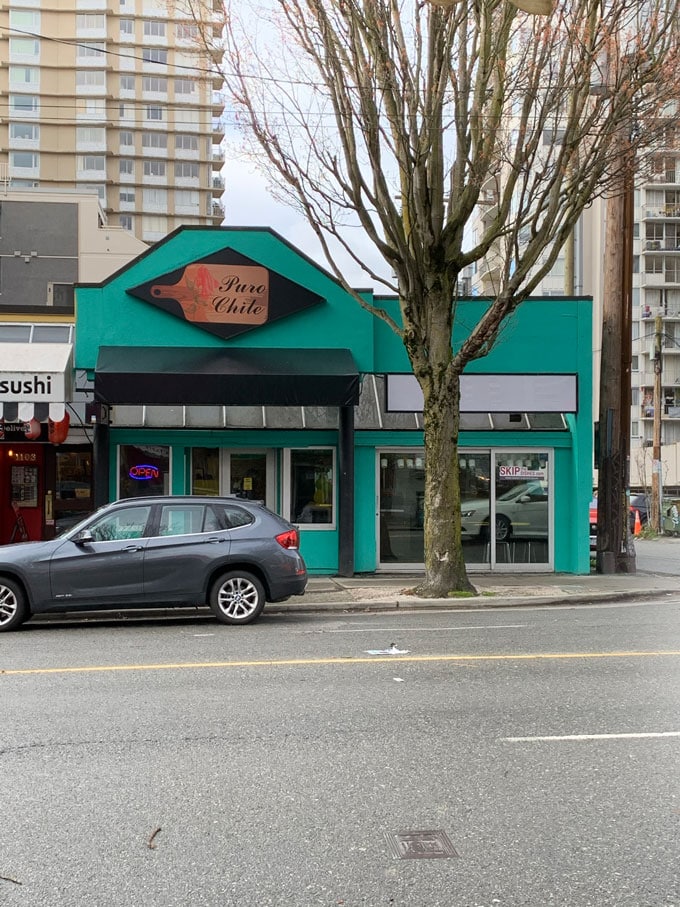 Note: This post is not sponsored.
Denman Location
Puro Chile takes over the space formerly occupied by Fat Burger (1101 Denman Street). They have walk-up counter service as well as a dine-in space.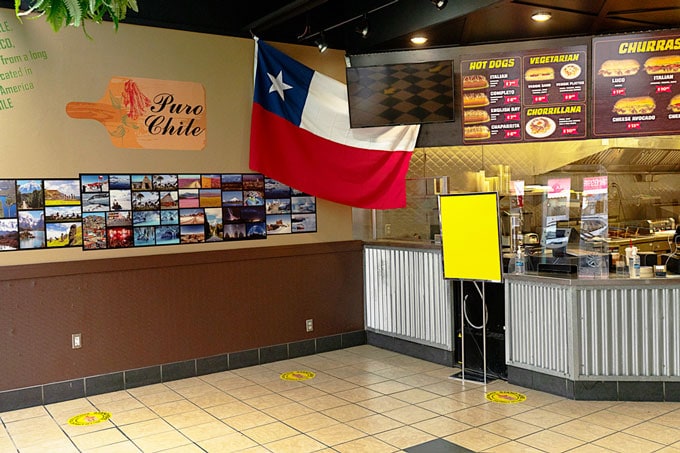 Puro Chile Menu
On menu at Puro Chile are popular Chilean, fast-food eats including: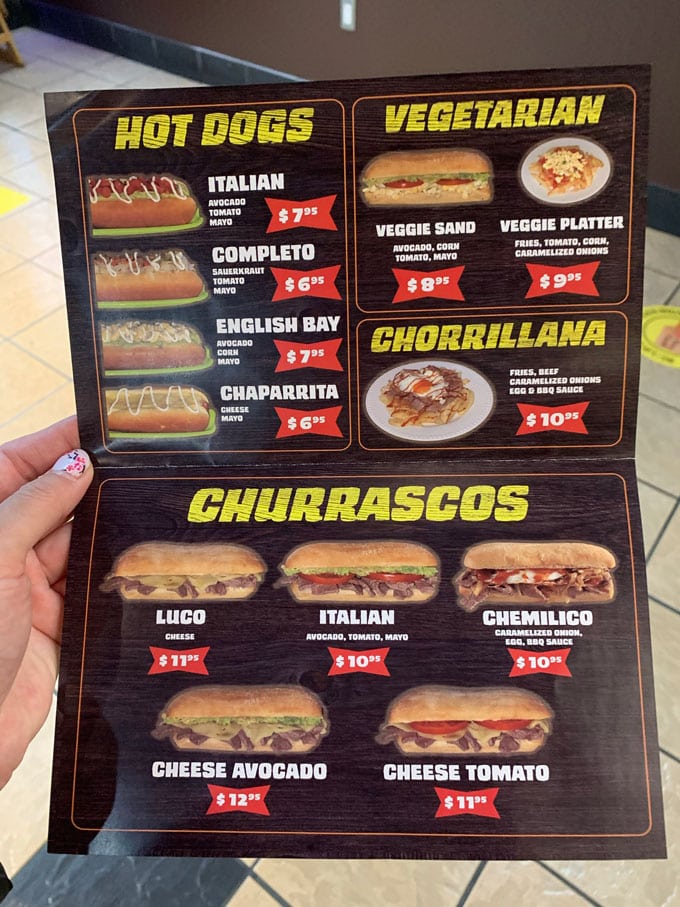 Completo – a very popular Chilean signature on the concept of a "loaded" hot dog (pork)
Chorrillana – a favorite Chilean dish of French fries loaded with beef, caramelized onions, and fried eggs
Barros Jarpa – a popular sandwich in Chilean cuisine that includes ham and melted cheese
Churrascos – a steak sandwich where the meat is thinly sliced and pan-fried or on a griddle
What I Tried
I went on their second day of opening and tried the following:
Completo (sauerkraut, tomato, mayo, pork sausage; $6.95)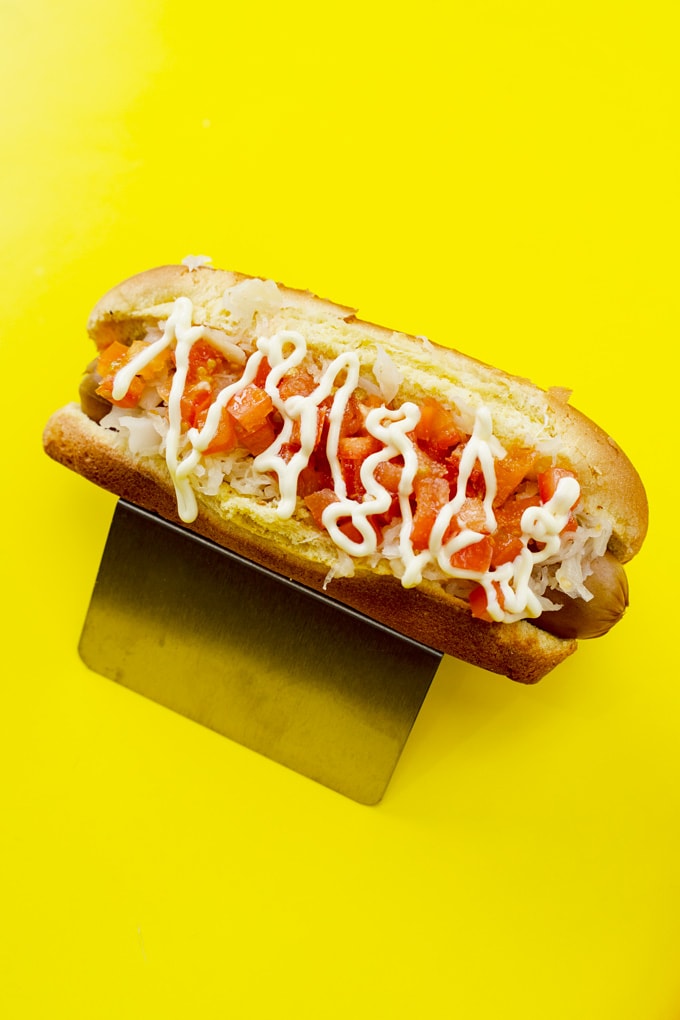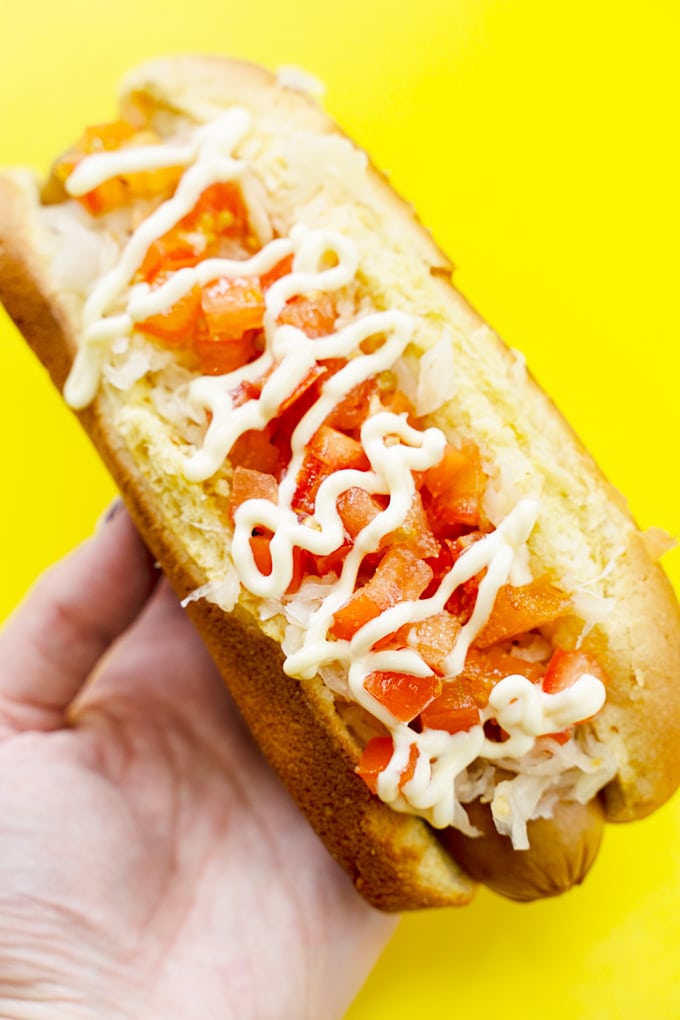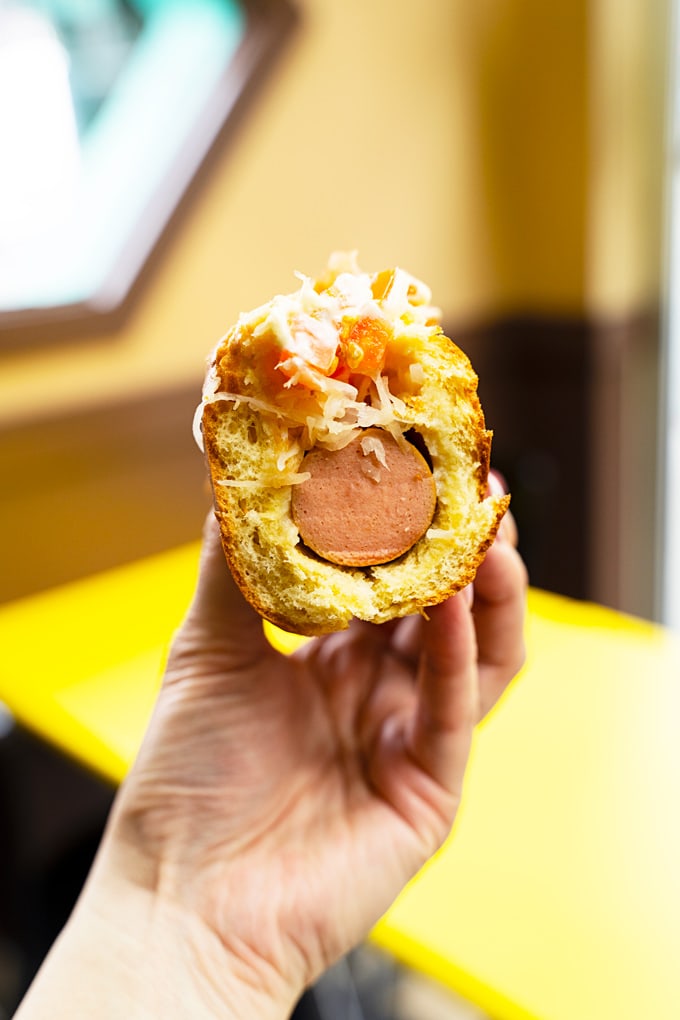 Chorrillana (fries, thinly sliced beef, caramelized onions, eggs & BBQ sauce; $10.95)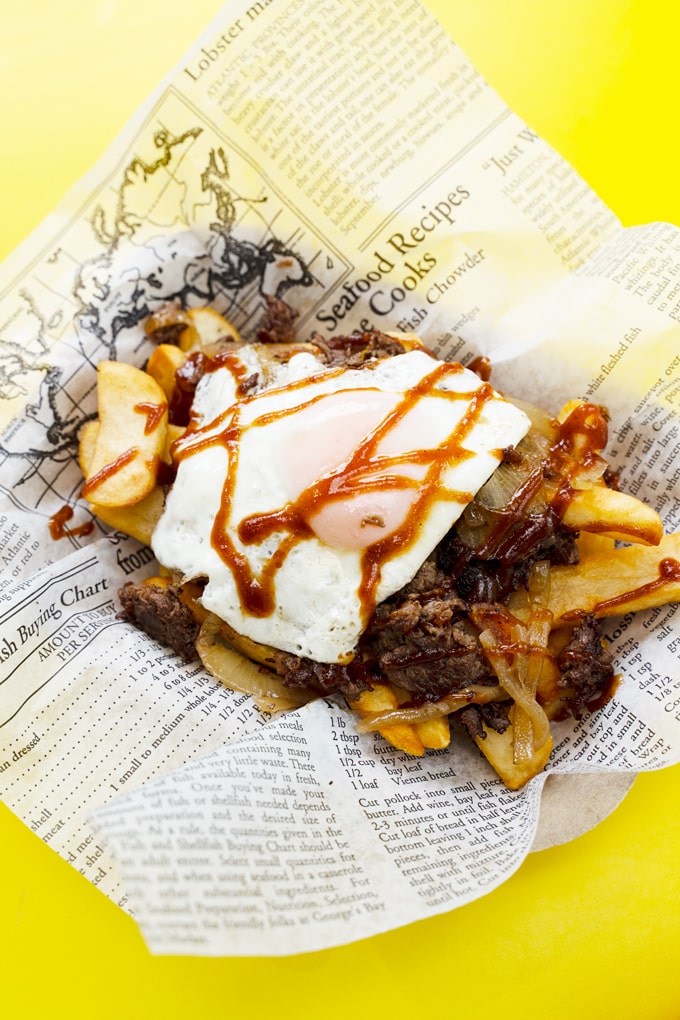 Chemilico (thinly sliced beef, caramelized onion, egg and BBQ sauce; $10.95)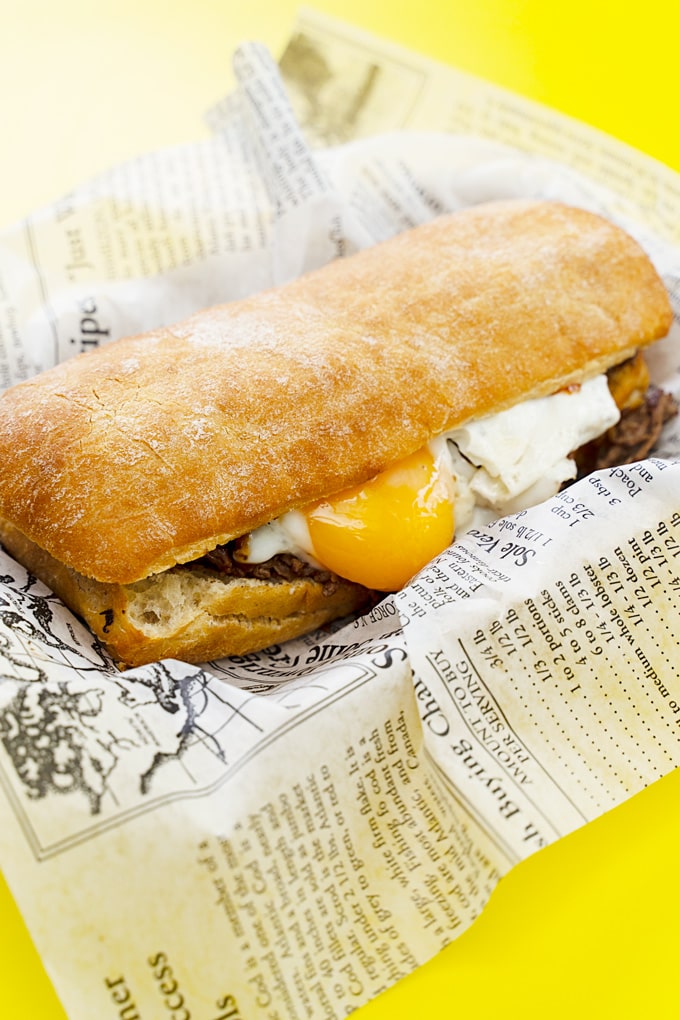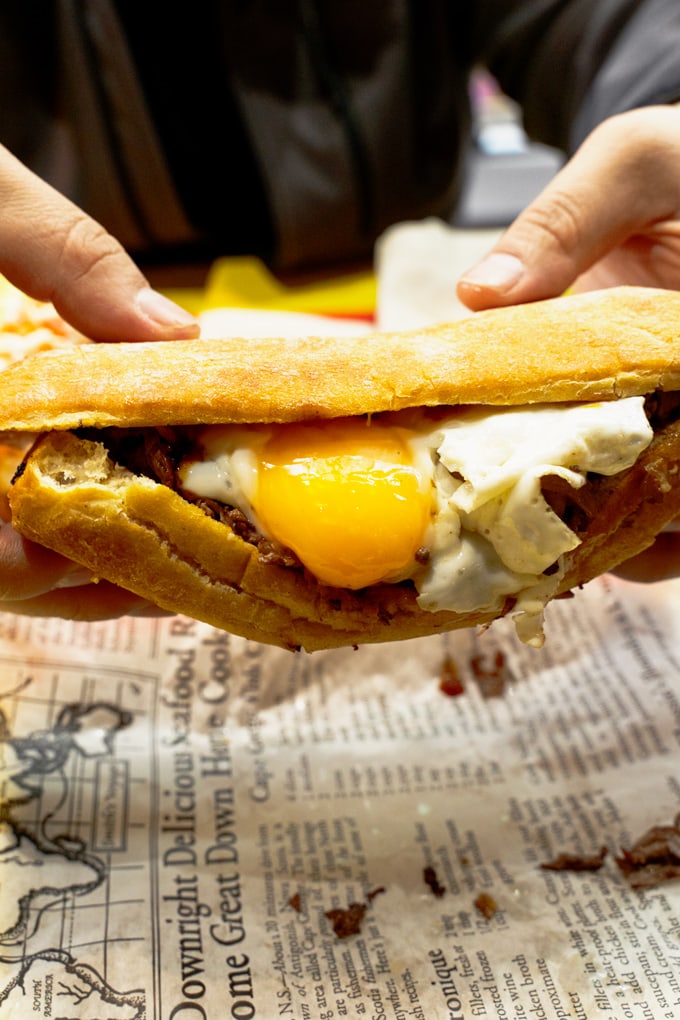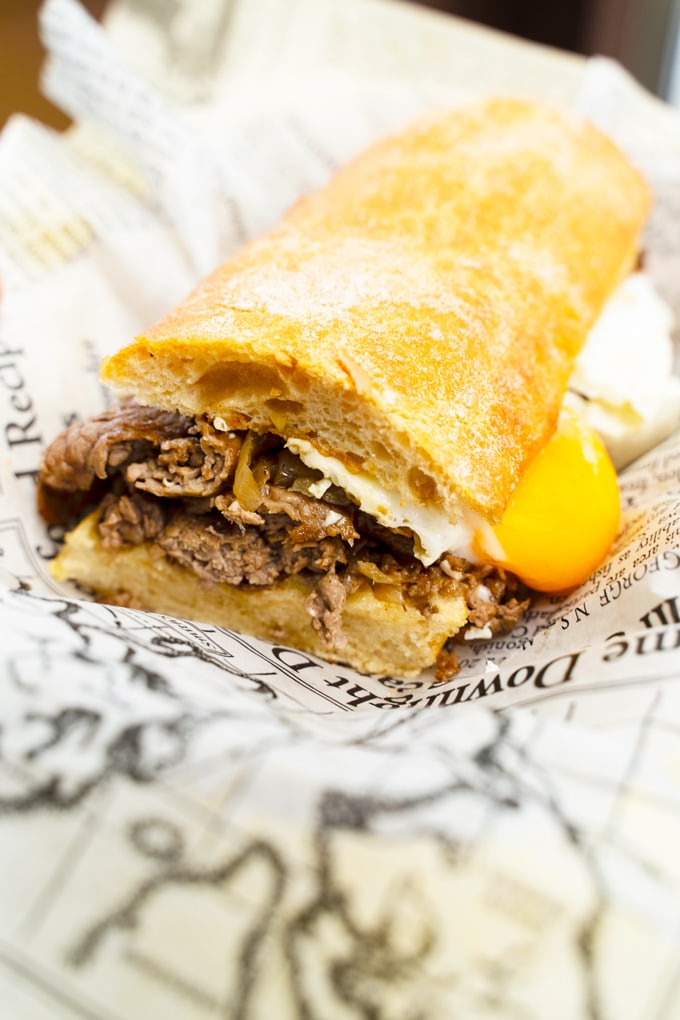 In my research, I learned that mustard and sauerkraut are common sandwich additions due to culinary influences from German immigration to Chile.
Everything was pretty tasty but not very heavy. The BBQ sauce they use was sweet and tangy, a bit like Teriyaki.
Prices seem reasonable. Their food makes for good takeout or handhelds while enjoying the English Bay area.
Staff were friendly and were eager to explain more about the food.
I haven't been to Chile so this was a nice opportunity to try Chilean food. I don't have any comparison or point of reference for authentic Chilean food, but what they offered seem like nice, not too heavy but tasty casual eats.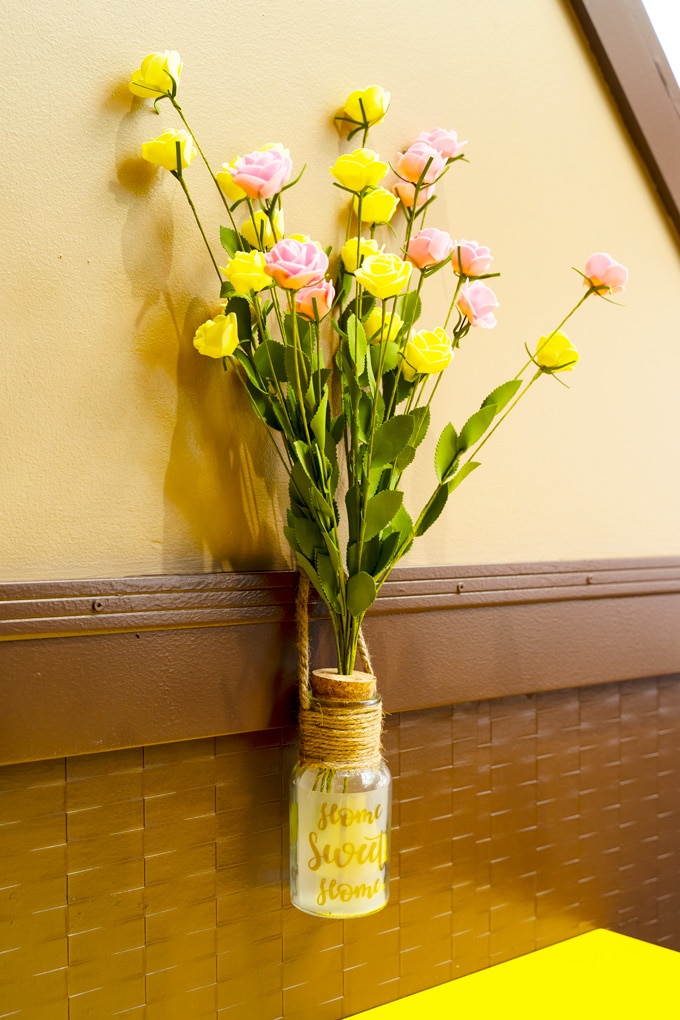 Puro Chile
1101 Denman Street, Vancouver BC
instagram.com/purochile.ca