It was another fun night yesterday attending Vancouver Foodster's Tasting Plates Kitsilano edition. Attendees visited 4 participating establishments located on West Broadway between Collingwood and Larch. Here's a recap of the evening.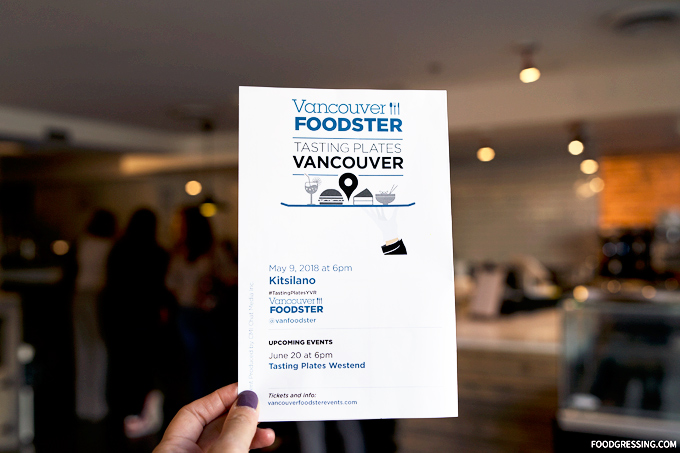 Disclosure: I attended the event as media where all food and drinks were complimentary.
Story City Coffee
We started off at Storm City Coffee, an independent cafe in Kitsilano where their coffee is locally sourced and their baked goods are crafted in-house from scratch. In fact, their house speciality are cream puffs. Available from 10 am every day, their cream puffs are made from a light and fluffy chop pastry and filled with a variety of cream fillings.
For the event, they offered two kinds of cream puffs (vanilla and salted caramel) and Apple Mint or Black Currant shrubs (vinegar-based fruit-infused drinks).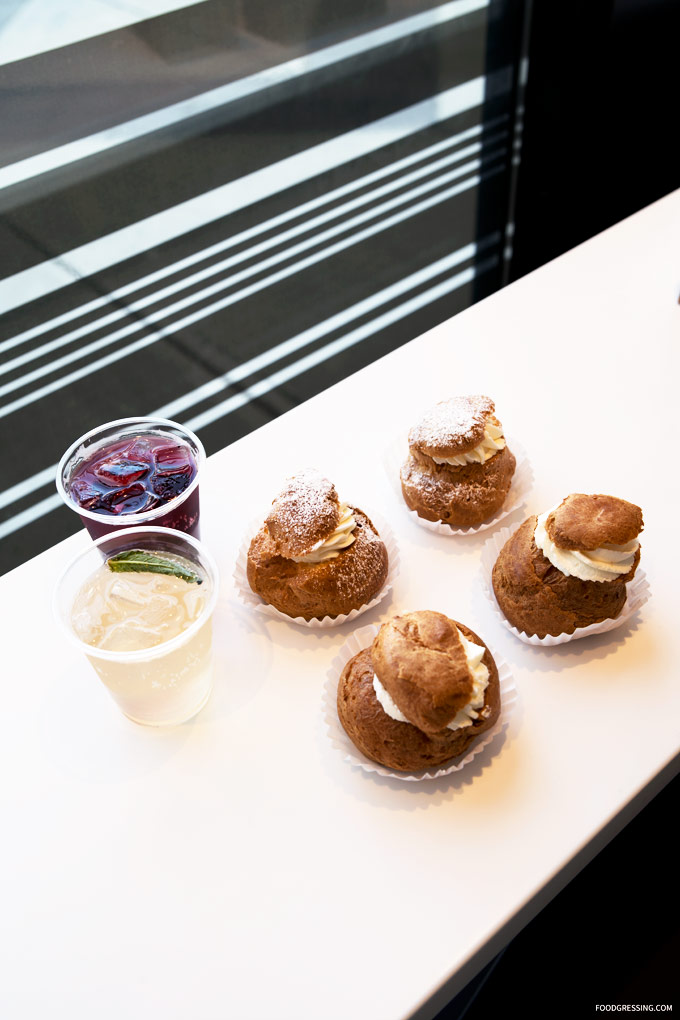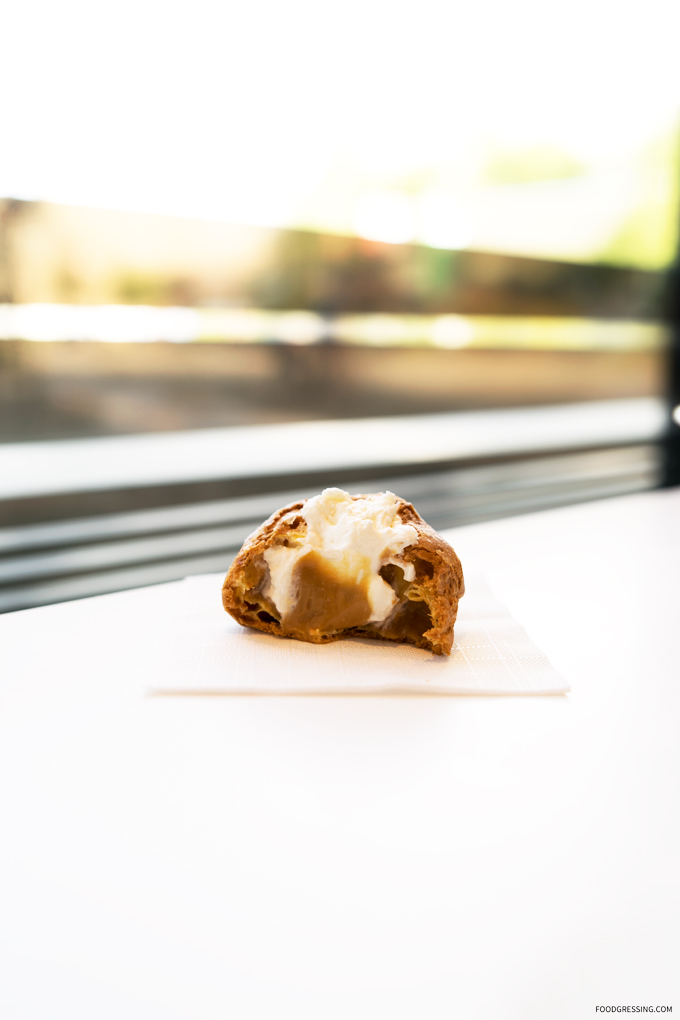 Storm City Coffee
Address: 3403 West Broadway, Vancouver, BC
Website: www.stormcitycoffee.ca
Super Hiro's Restaurant
Super Hiro is a Japanese fine dining restaurant that is chef-owned and operated by Hiroki Watanabe, who is Chef Hidekazu Tojo's nephew. It is an omakase restaurant where you leave it up to the chef to create the multi-course menu. We tried the Unkai (a savoury rice pudding with shrimp, fish on top), deep fried white fish with Italian parsley dressing and 2 nigiri (ahi tuna and snapper).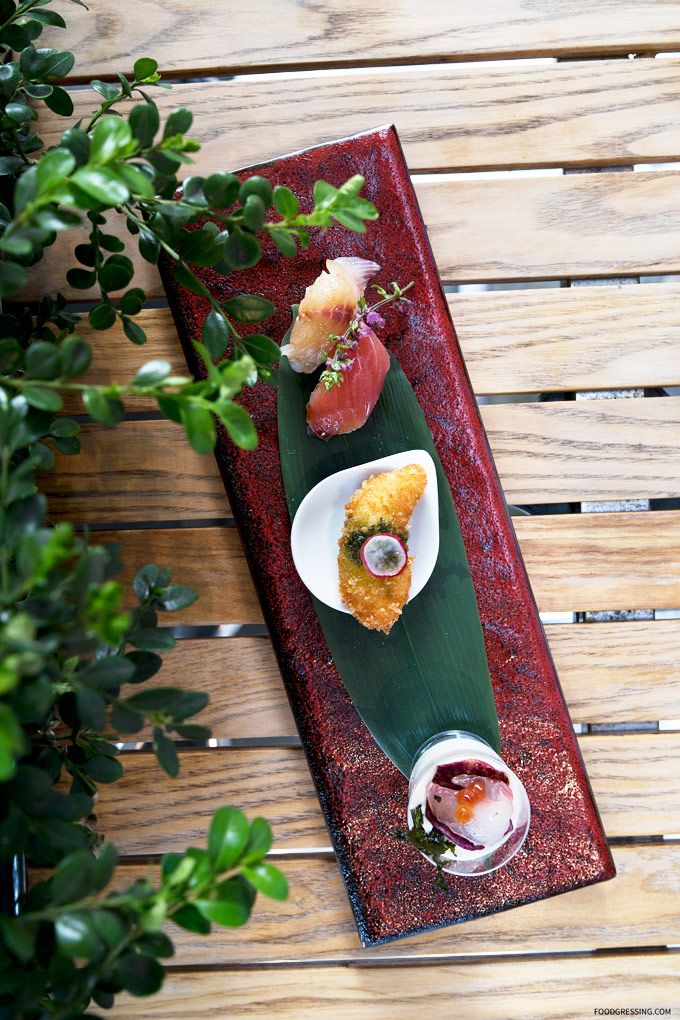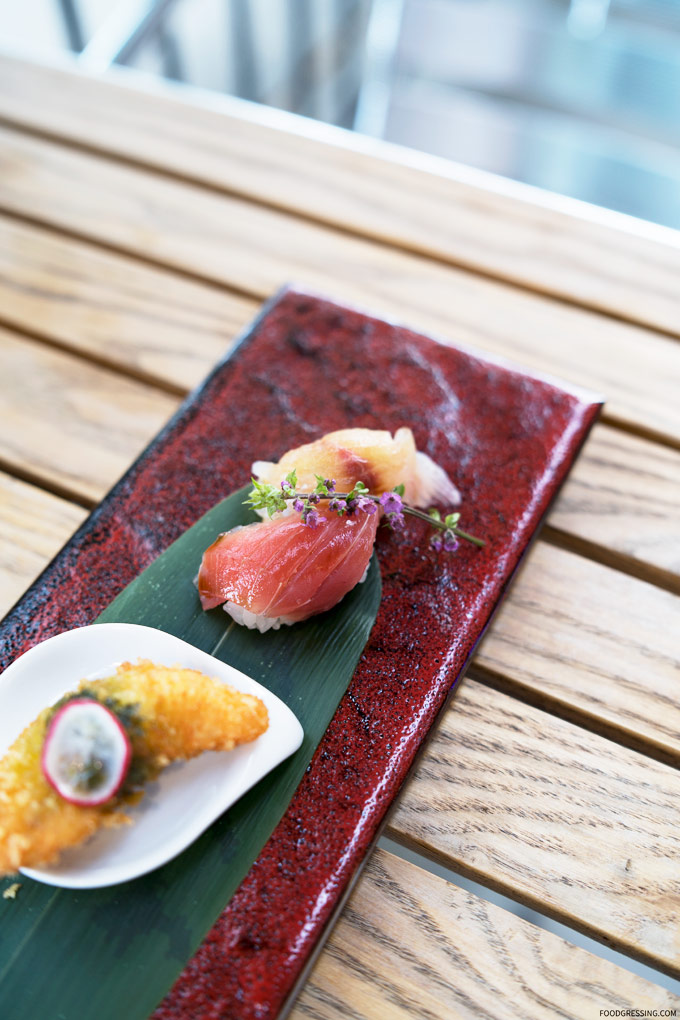 Super Hiro's Restaurant
Address: 2585 West Broadway, Vancouver, BC
Website: www.superhiros.com
Be Fresh Market
Be Fresh Market is a health-focused market and cafe with multiple locations in Vancouver. We visited their Kitsilano location for this event and tried the mini house-made vegan burgers served with vegan chipotle mayo; vegan potato salad; Juice Box Watermelon juice; and Be Fresh Holy Fudge dipped bananas.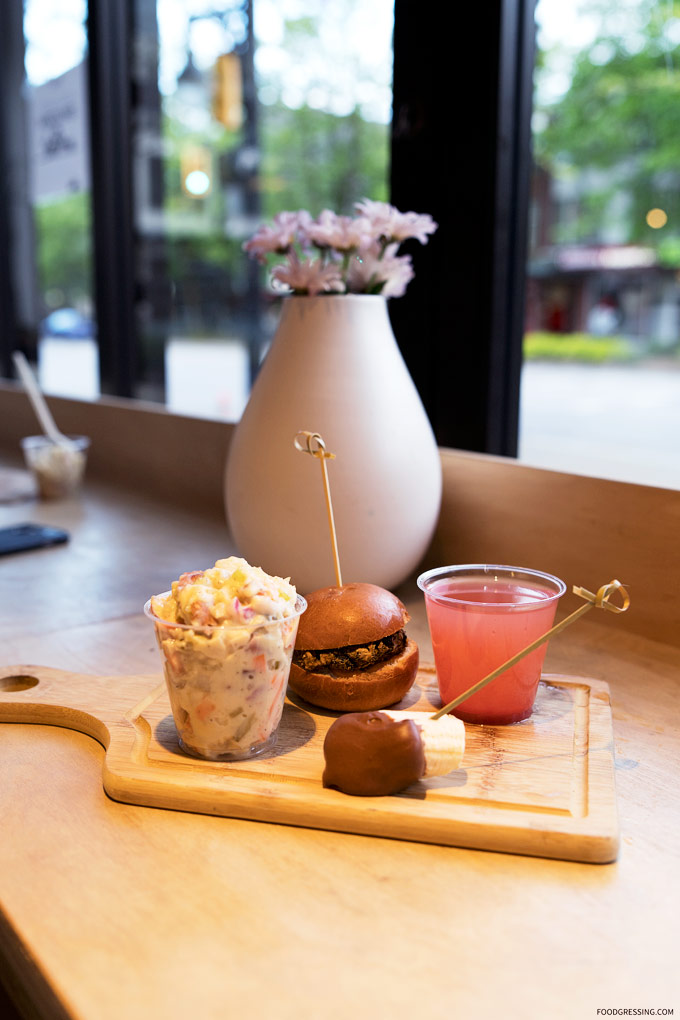 Be Fresh Market & Cafe
Address: 2951 West Broadway, Vancouver, BC
Website: www.befresh.ca
Sencha Tea Lounge
Sencha Tea Lounge specializes in Asian fusion dishes and bubble tea beverages. We tried a tea flight featuring Alishan Jasmine Green Tea, Honey Camellia Milk Tea, Assam Milk Tea, and Oolong Milk Tea. There was also a snack try of Teriyaki Chicken Donburi and Sencha Chicken Wings.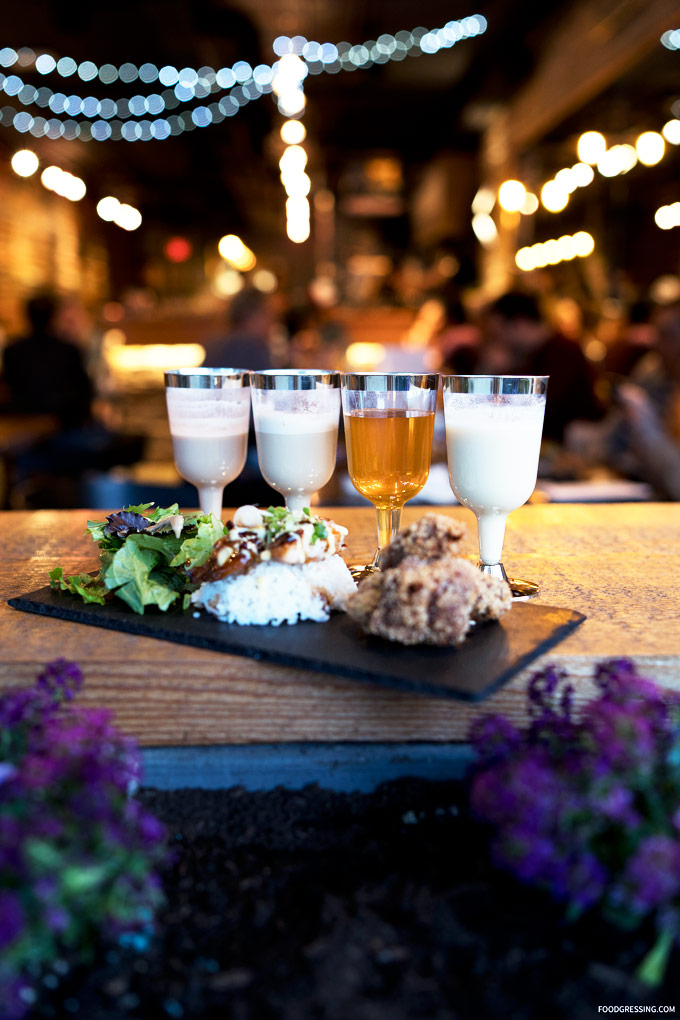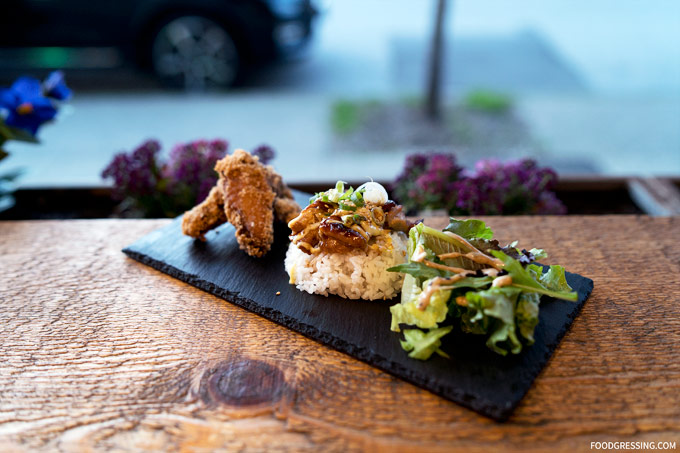 Sencha Tea Lounge
Address: 3468 W Broadway, Vancouver, BC
Website: www.senchatealounge.com