To celebrate Canada's 150th birthday, Cadillac Canada has been sharing stories from the country's daring side. The campaign highlights 150 Daring Moments from Canada's history that have driven the world forward. Daring Moment #79 was when Chef Hidekazu Tojo invented the California roll in the 1970s. The history goes that when Chef Tojo noticed that customers were reluctant to try sushi with seaweed visible, he added rice to the outside of the roll, inspiring what has become known as the California Roll worldwide. Last night, I was invited to a celebration at Tojo's this very daring and delicious moment in Canada's history.
Disclosure: All food and drinks in this review were complimentary. Opinions are my own.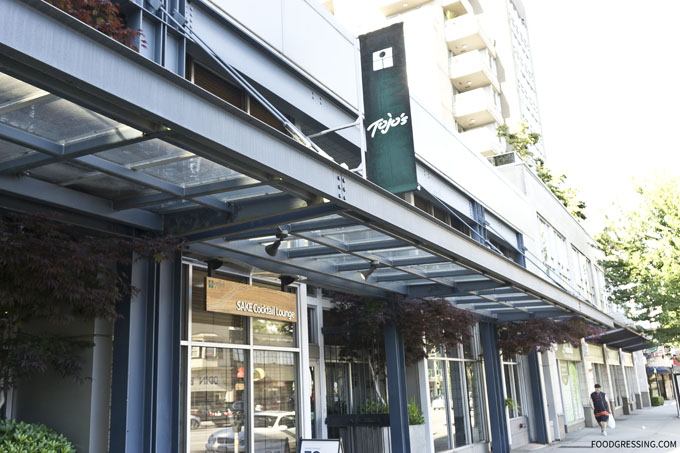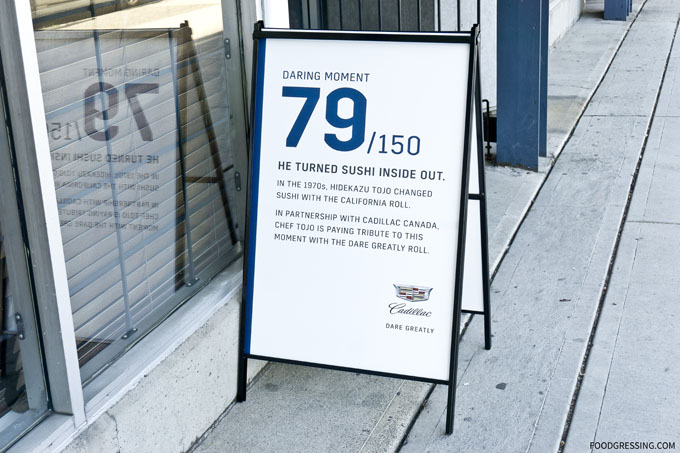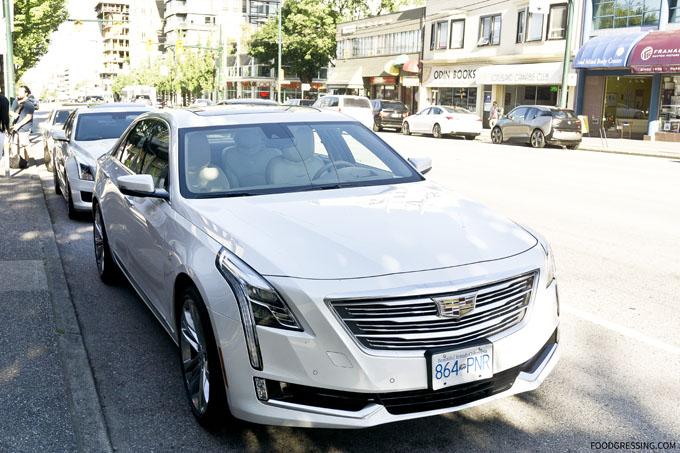 In partnership with Cadillac Canada, Chef Tojo created a specialty roll to reflect the Cadillac "Dare Greatly" sentiment, combining "daring" flavours or ingredients with nods to the brand.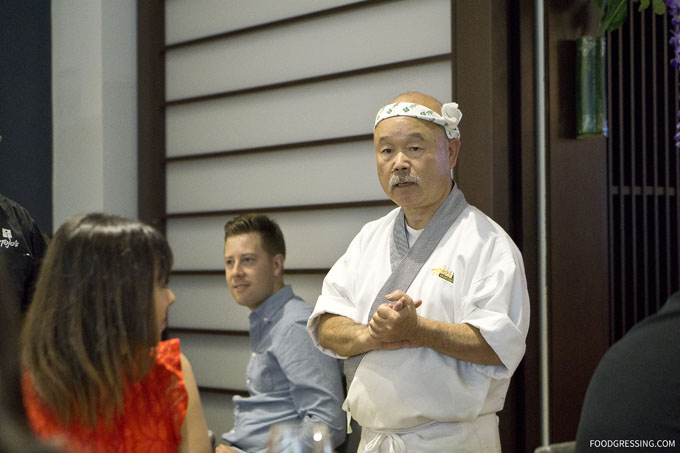 The "Dare Great Roll" uses quinoa instead of white or brown rice and Chef Tojo noted to the audience that there is a growing trend for that.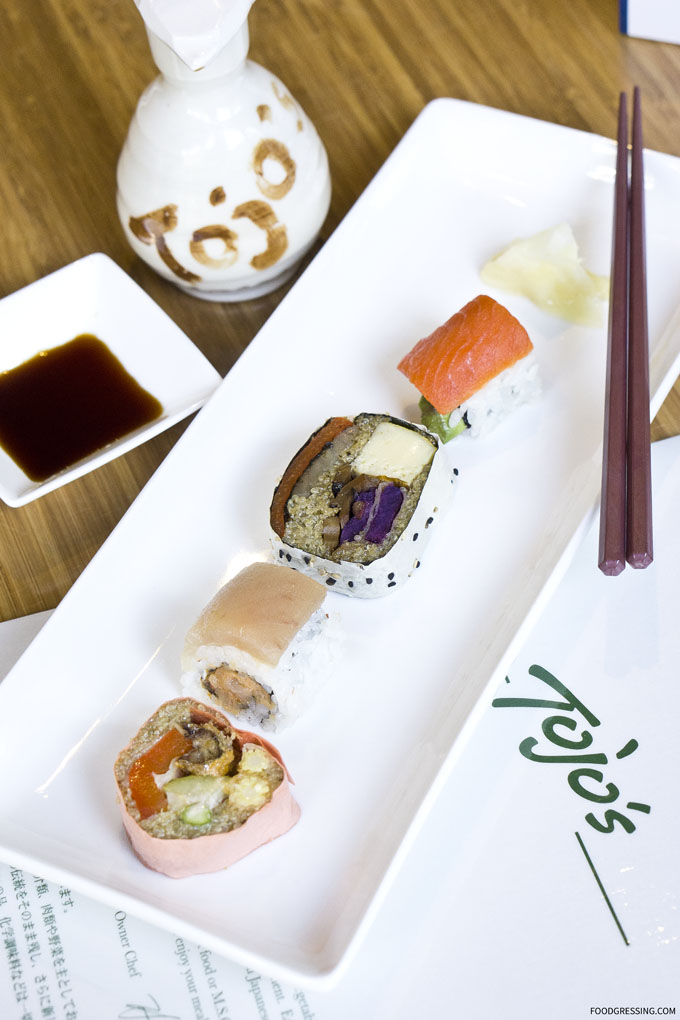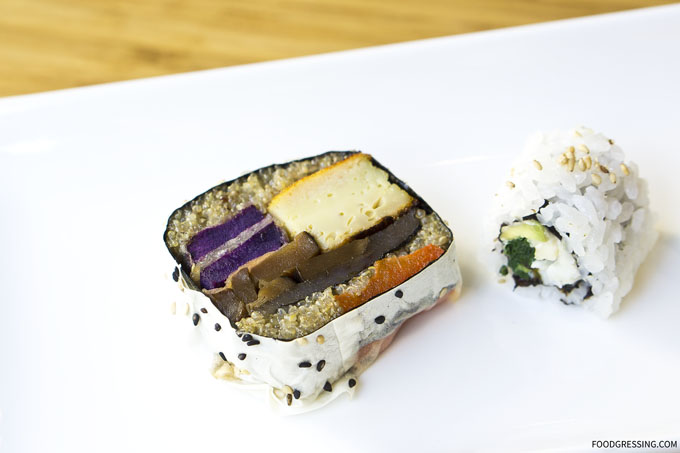 For the rest of the evening, attendees were able to order dishes off the Tojo's menu. There was the the iconic California Roll, of course, made with real crab, cucumber and avocado.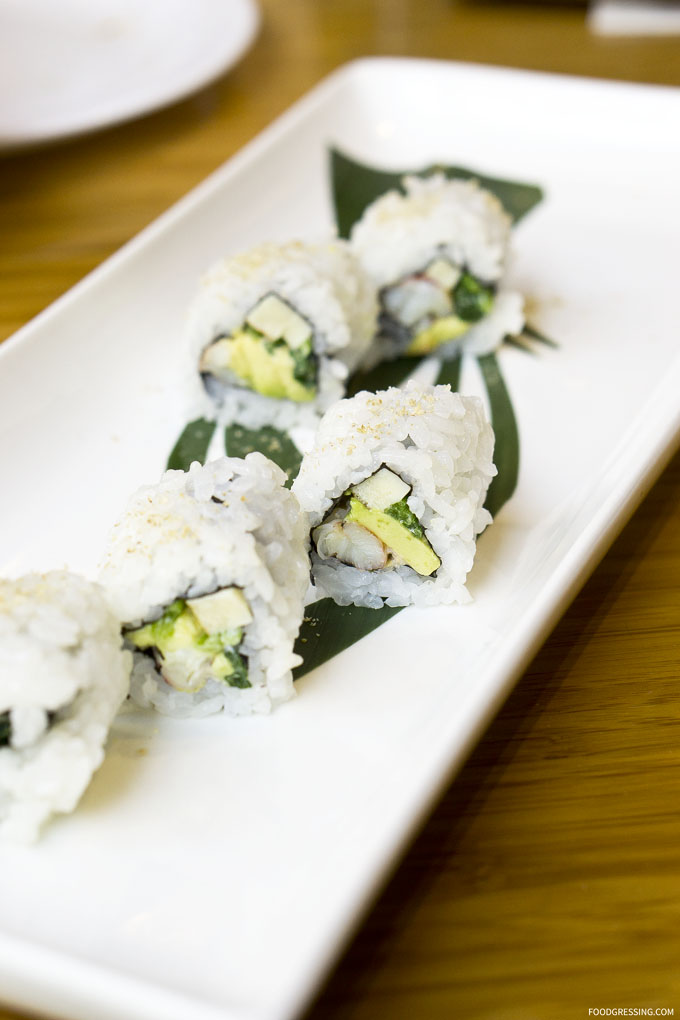 I also tried the refreshing ceviche-style seafood salad served with smoked wild Pacific salmon.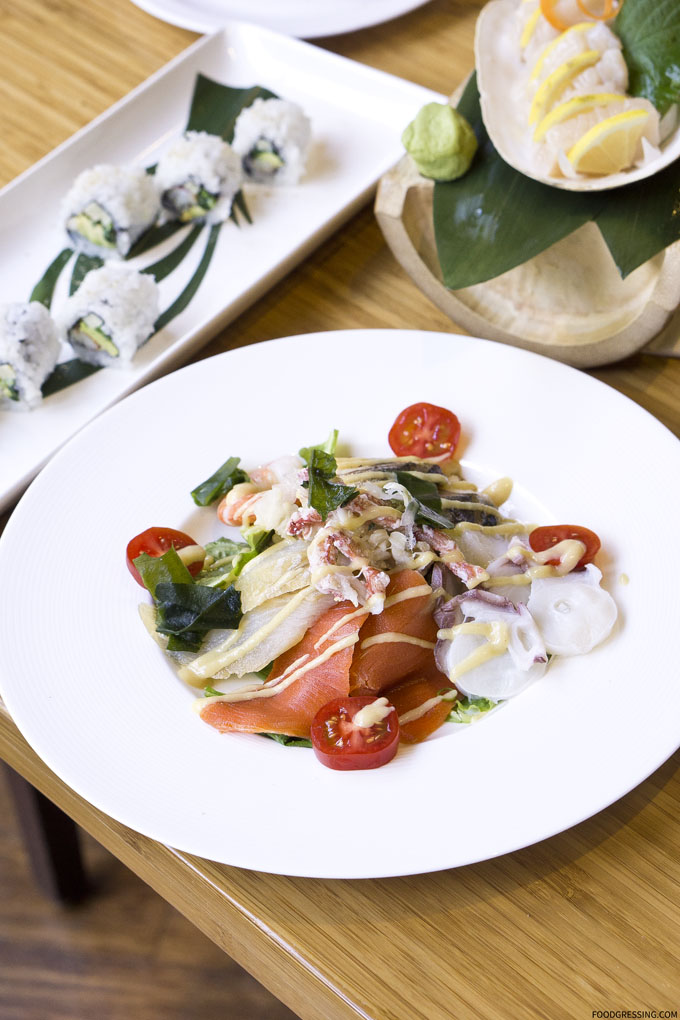 I quite enjoyed the assorted tempura with wild prawns and seasonal vegetables. It was lightly battered on the outside but still very crispy.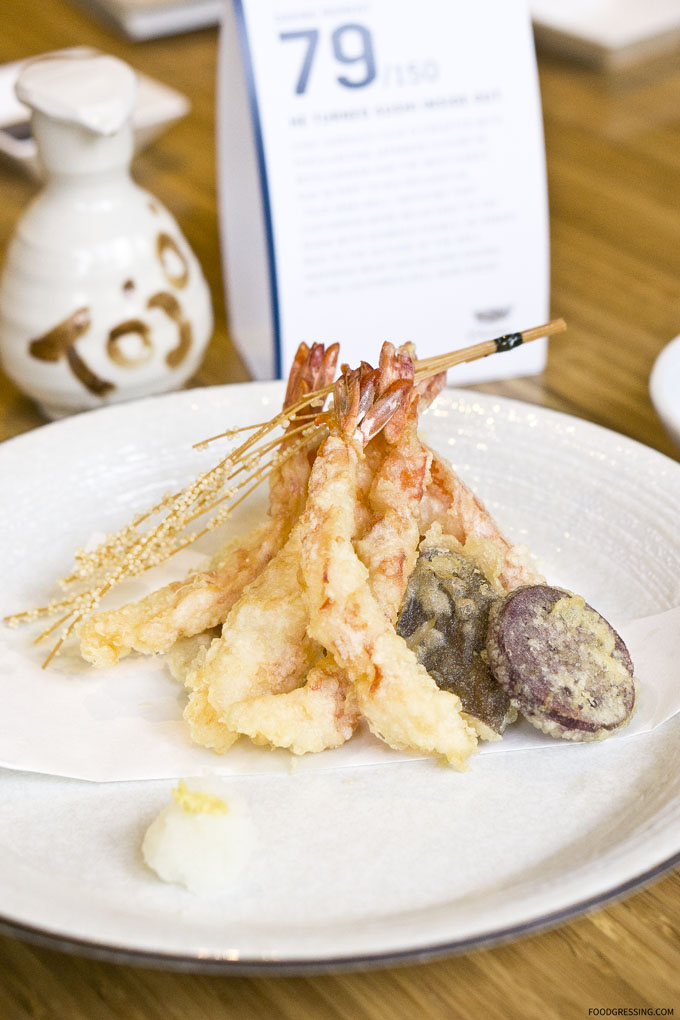 I also tried the Canadian Sablefish which is baked with Tojo's secret marinade. The flavour was more on the sweeter side.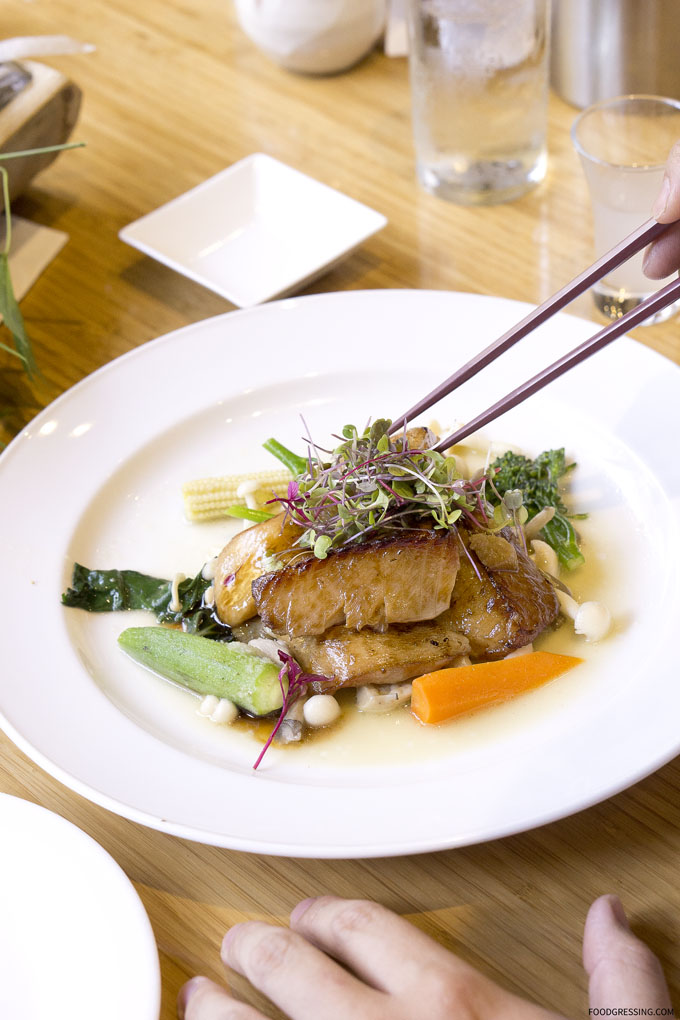 There was the Great BC Roll featuring inside-out barbecued salmon skin roll with cucumber, sesame seeds and more salmon skin on top.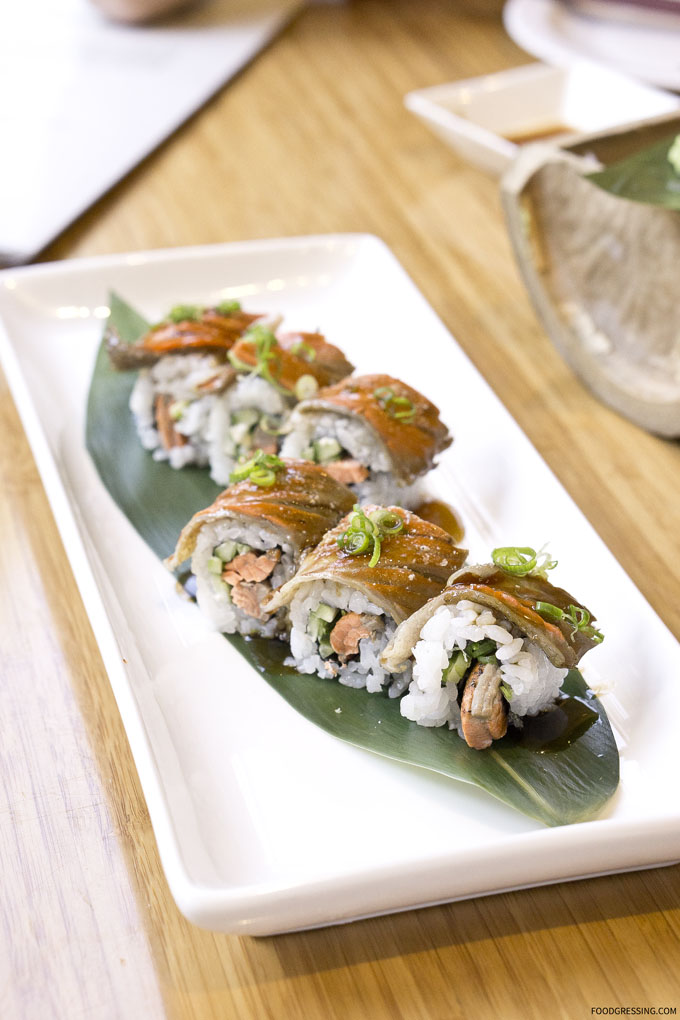 The Golden Roll was a rather unique and delicate roll in an egg crepe. It had crab, scallop, wild Pacific salmon, and sweet shrimp topped with fish roe. The Great Pacific Roll was an inside-out wild Pacific salmon roll with avocado and more salmon on top.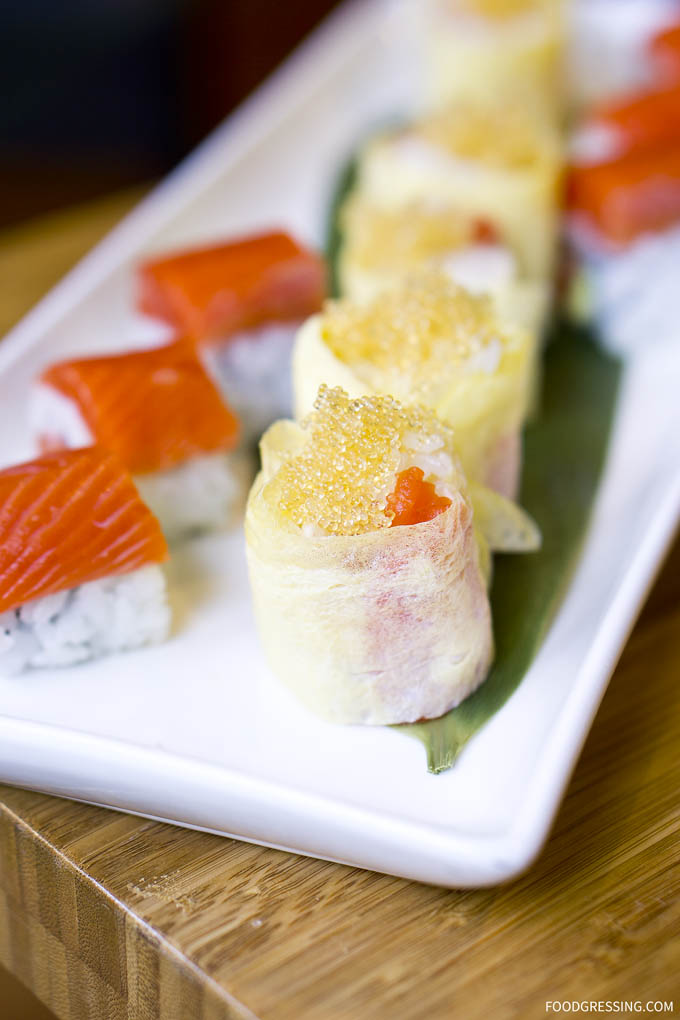 To finish off a fantastic meal, guests indulged in the Black Sesame Panna Cotta.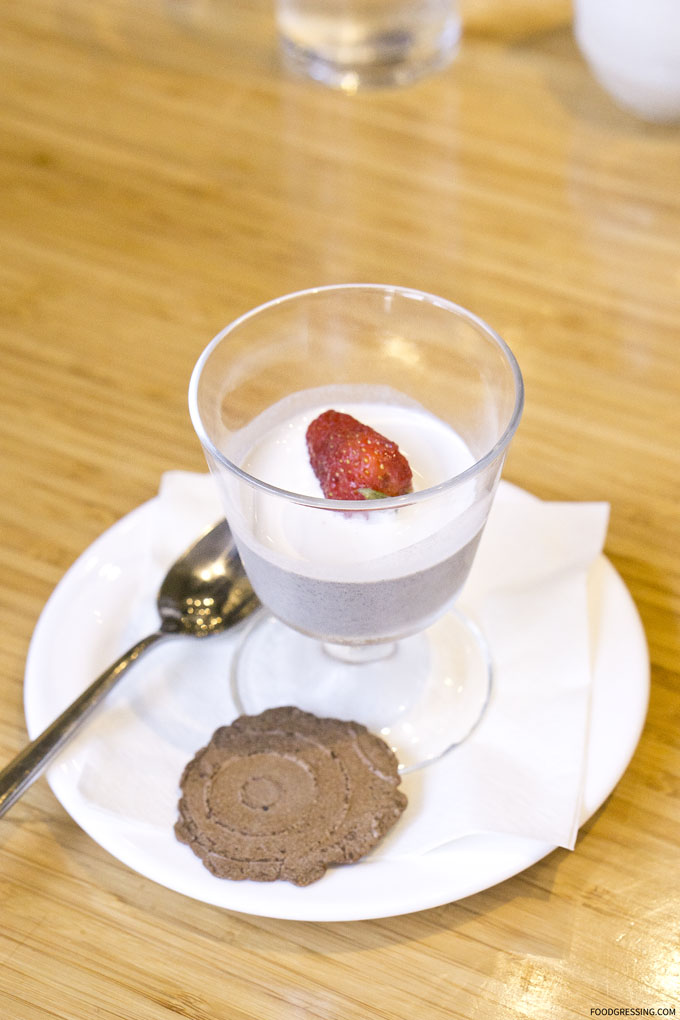 The Green Tea Crème Brûlée had a beautifully caramelized topping followed by a seductive, smooth creamy custard beneath. Topped with fresh fruit and a wafer.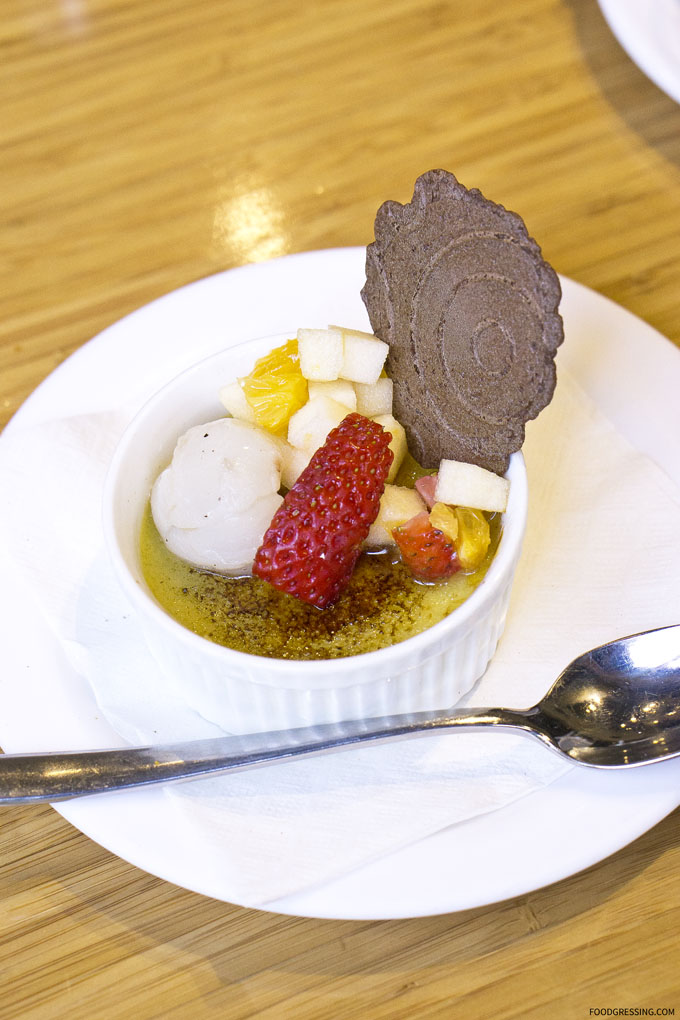 Find 151
Cadillac Canada is also searching for the country's next Daring Moment: an innovative Canadian project that dares to push the boundaries in its field. The winning idea will be brought to life with a $25,000 contribution from CadillacCanada, along with a mentorship from a leader in the field. To learn more, visit www.dare-greatly.ca.