Disclosure: I was invited to a media preview for Minami.
Have you got your reservations for the 11th annual Taste of Yaletown yet? It is happening next week from October 15 – 29. This year, there are 26 restaurants participating showcasing creativity and diversity from chefs in their menu combinations, which will be offered at set prices of $25, $35, $45. I attended a Taste of Yaletown preview this week where we sampled delectable dishes from two of Yaletown's finest restaurants, Minami and The Greek. In Part 1 of this two-part post, I will give you a sneak peak as to what is in store for Minami.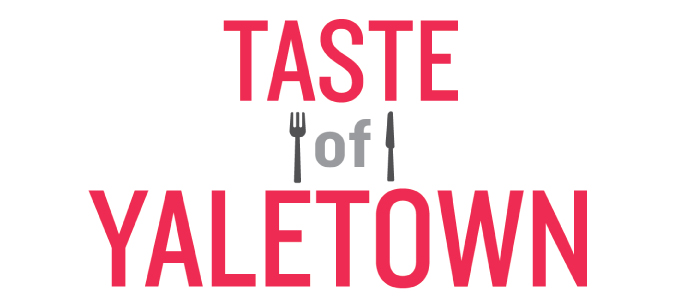 Chocolate To Start
The Taste of Yaletown preview kicked off with some delicious chocolate tasting at XOXOLAT. Did you know that you can get a chocolate shoe?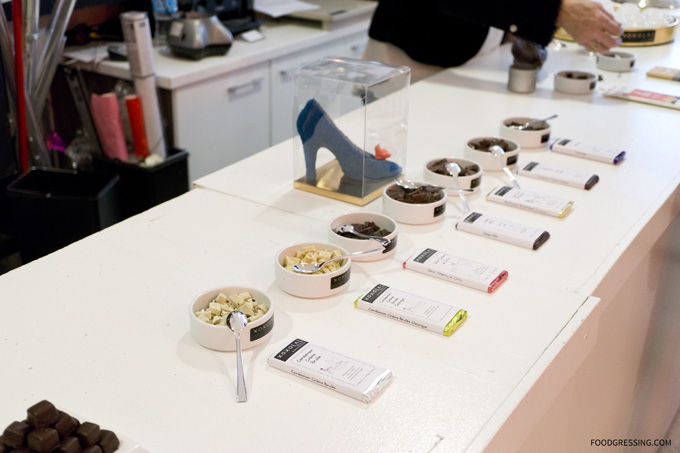 Minami
After some chocolate tasting, our first restaurant stop was Minami, which is famous for their creative take on Japanese cuisine. This year, they will be having three different Taste of Yaletown menus including a $25 lunch menu, a $35 vegetarian dinner menu, and a $45 regular dinner menu.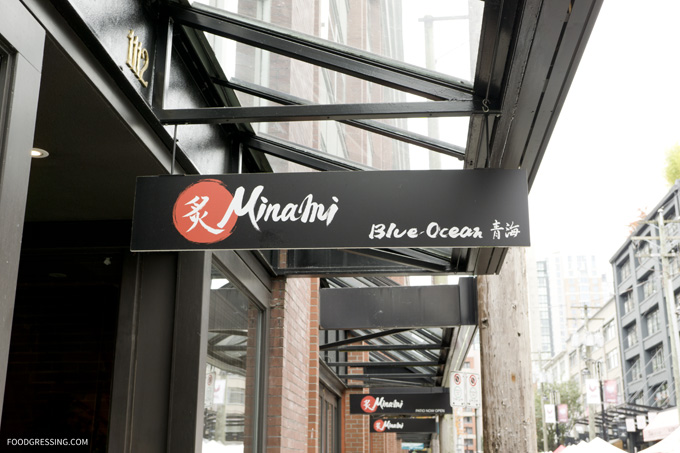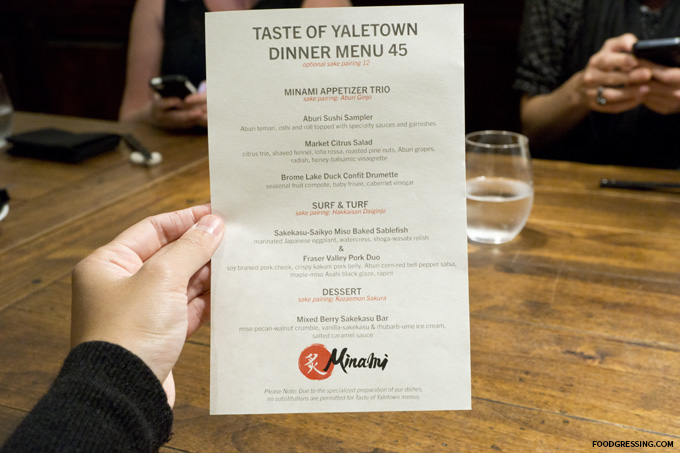 Tantalizing eats for the Taste of Yaletown lunch menu include the Minami signature aburi-style sushi, aburi bincho, minami chopped salad, ebi fritter, and kurobuta and kobe meatball.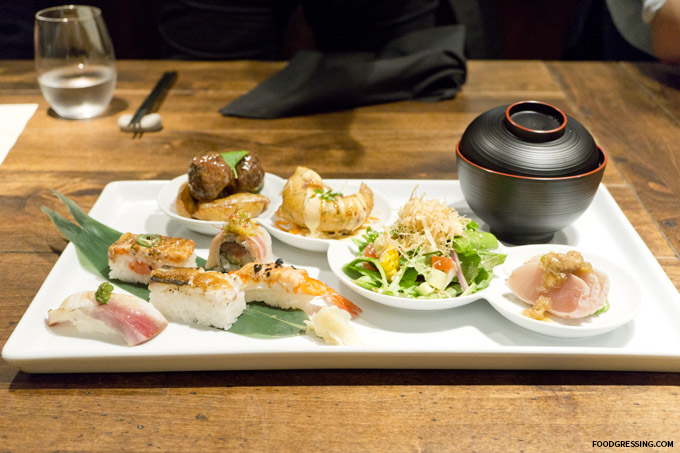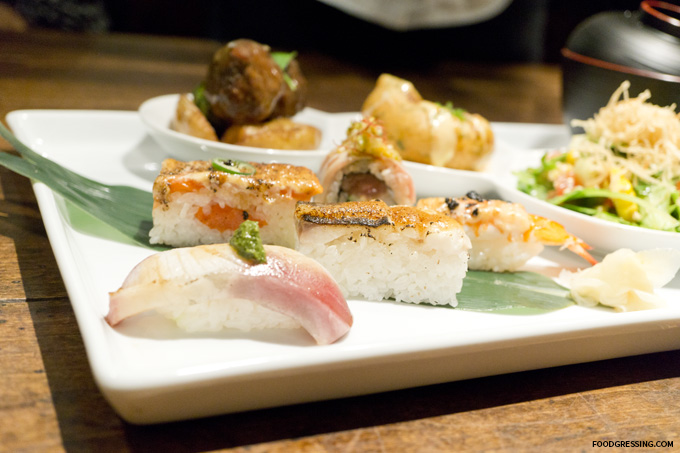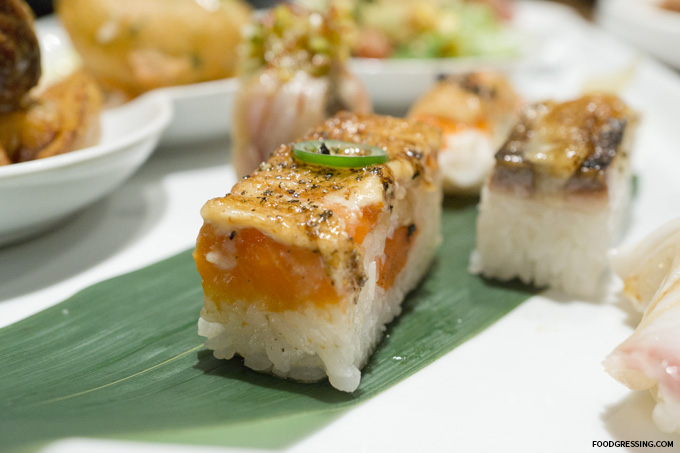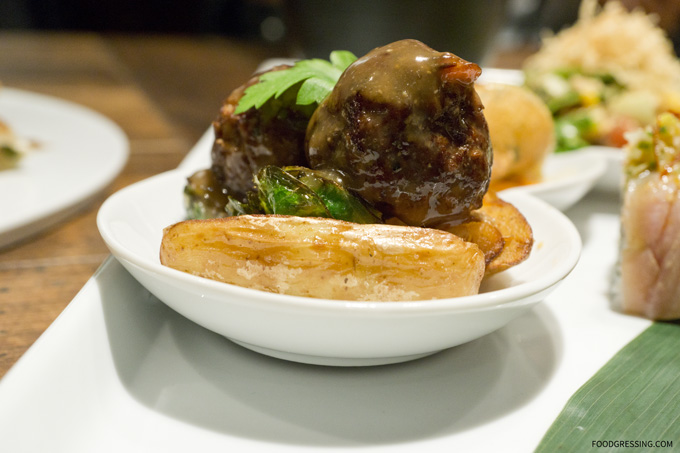 Minami's aburi-style sushi sampler is a must-try from their Taste of Yaletown dinner menu.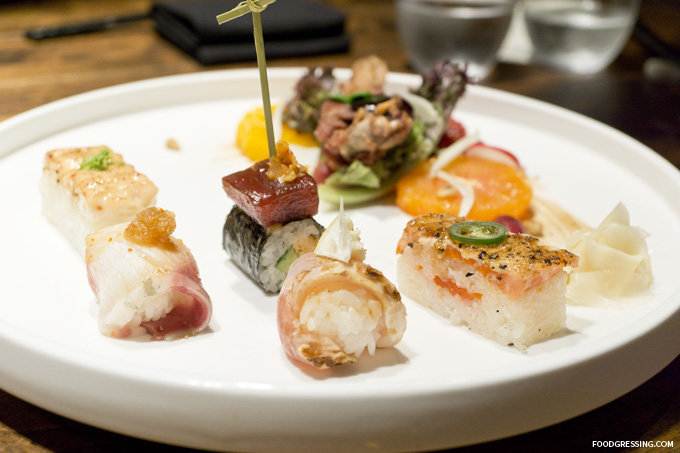 An exciting appetizer from their dinner menu is the brome lake duck confit drumette with seasonal fruit compote, frisee, and Cabernet vinegar.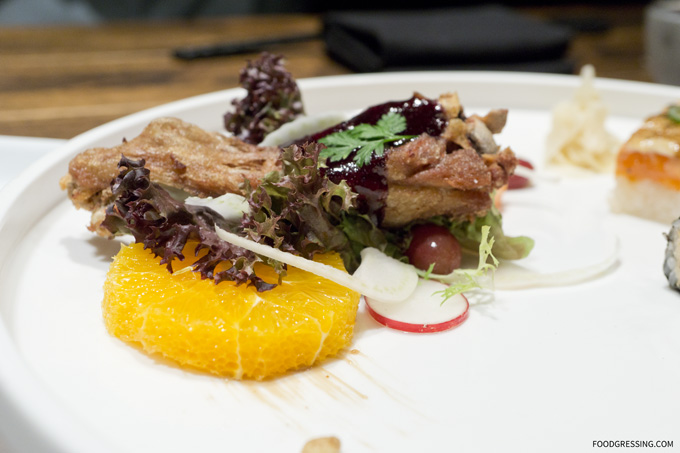 I personally loved the sakekasu-saiyo miso baked sablefish with marinated Japanese eggplant, watercress, and shoga-wasabi relish. The Fraser Valley pork duo with soy braised pork cheek, crispy kakuni pork belly were wonderfully tender pieces.
Vegetarians will love the delicate and delicious soy paper quinoa-avocado roll.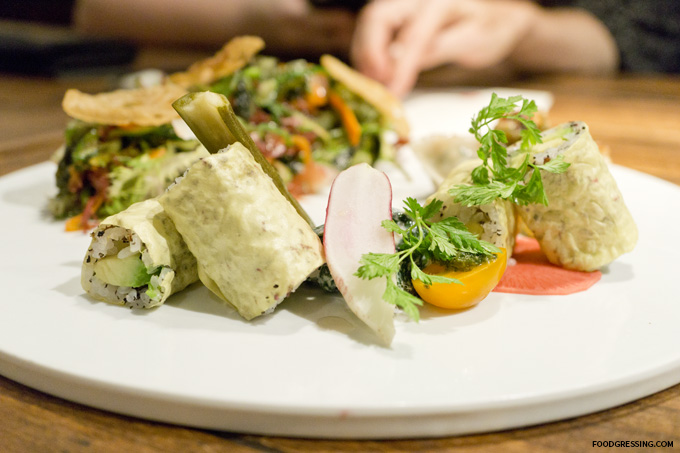 The kaiso salad with baby frisee, umami soy vinaigrette, and lotus root chip was wonderfully refreshing.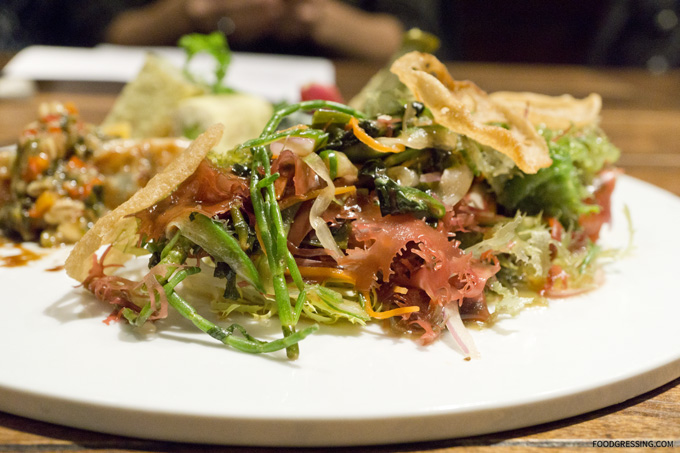 For dessert, there was the structurally impressive mixed berry sakekasu bar. This included a miso pecan-walnut crumble, vanilla-sakekasu and rhubarb-ume ice cream with salted caramel sauce.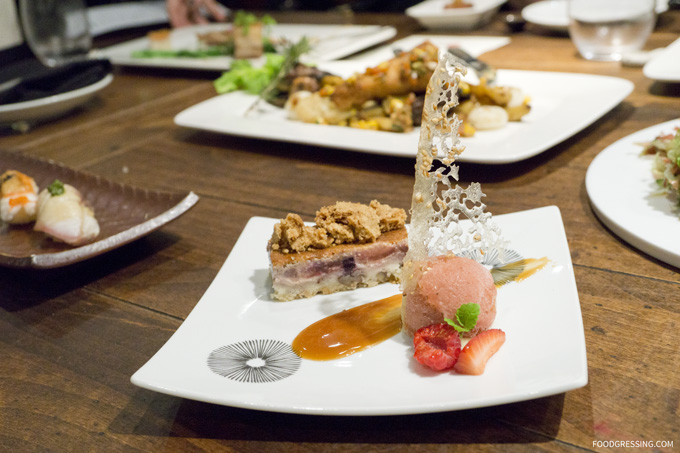 .
Minami's three tantalizing Taste of Yaletown menus can be found here.
Make Your Reservations for Taste of Yaletown
As you see, there are some amazing eats offered during Taste of Yaletown. For more information on Taste of Yaletown and the participating restaurant menus, visit their website. Remember to tag your social media shares with the official Taste of Yaletown hastag: #TOY2015. Bon Appétit! You can read more about Part 2 of the media preview here, The Greek by Anatoli, here.