Disclosure: I was invited to a media preview for The Greek by Anatoli.
Have you got your reservations for the 11th annual Taste of Yaletown yet? It is happening next week from October 15 – 26. This year, there are 26 restaurants participating showcasing creativity and diversity from chefs in their menu combinations, which will be offered at set prices of $25, $35, $45. I attended a Taste of Yaletown preview this week where we sampled delectable dishes from two of Yaletown's finest restaurants, Minami and The Greek. In the second of this two-part post, I will give you a sneak peak of the Taste of Yaletown menu from The Greek by Anatoli.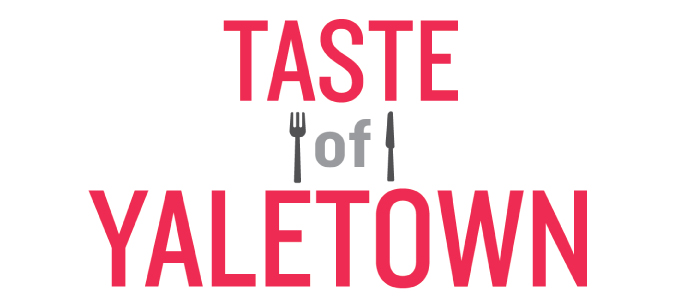 The Greek by Anatoli
Our second restaurant stop of the media preview is one of the newest additions to the Yaletown dining scene, The Greek by Anatoli. For Taste of Yaletown, they are offering a $35 dinner menu.
We tried three of their appetizers from the Taste of Yaletown menu. The first was the dip trio of Greek caviar, humous, tzatziki with pita bread. My personal favourite was the Greek caviar but they were all wonderfully creamy.
I tweeted live at the media event about the delicious spanakopita with spinach and feta in a crispy phyllo pastry.
Loving the spanakopita, greek caviar, humous and tzatziki @thegreekyt | #TOY2015 media preview @iyaletown pic.twitter.com/iZ1uzzoXHb

— Foodgressing (@foodgressing) October 8, 2015
One appetizer with interesting flavours was the Octopothi which included grilled octopus, capers, red peppers, and olive oil. The octopus had crispy exterior bits while the interior was tender.
For dessert, we tried the Ekmek which was made of pumpkin custard, shredded pastry, whipped cream, and almond dust. It was wonderfully rich and creamy, and subtly sweet.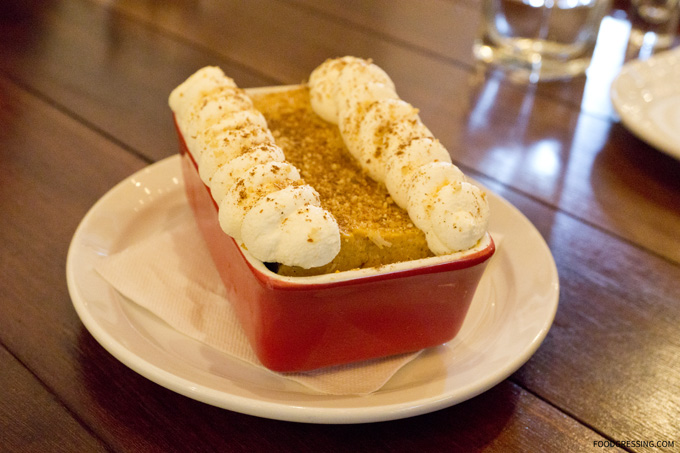 The Greek's delicious Taste of Yaletown menu can be found here.
Make Your Reservations for Taste of Yaletown
As you see, there are some amazing eats offered during Taste of Yaletown. For more information on Taste of Yaletown and the participating restaurant menus, visit their website. Remember to tag your social media shares with the official Taste of Yaletown hastag: #TOY2015. Bon Appétit! You can read more about Part 1 of the media preview here, Minami, here.