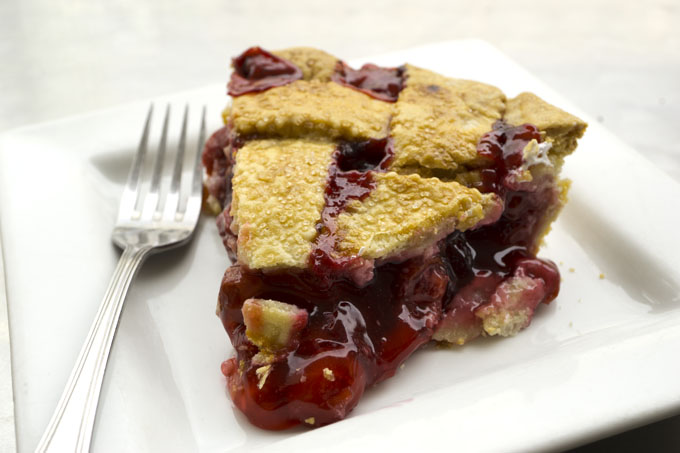 If you are around the Sunset Beach area, you'll find people walking their dogs, locals going for a stroll, tourists enjoying the view and joggers on the move. You'll also find these folks taking a break and enjoying eats at the neighbourhood bakery, Tartine Bread and Pies.
By the Beach
Located on Beach Avenue and close beneath the Granville Street Bridge, Tartine has a selection of homemade style baked goods. It is a small cozy cafe with limited seating indoors and outdoors. I have gone to there a few times and enjoyed their food while sitting at one of their tables outside with my dog.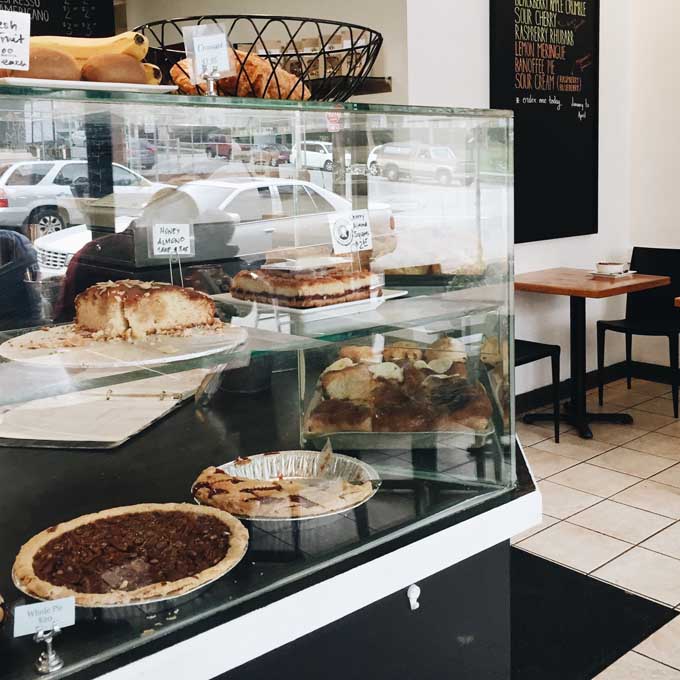 There are interesting framed art pieces in the area where you get your sugar and creams. You can help yourself to some water.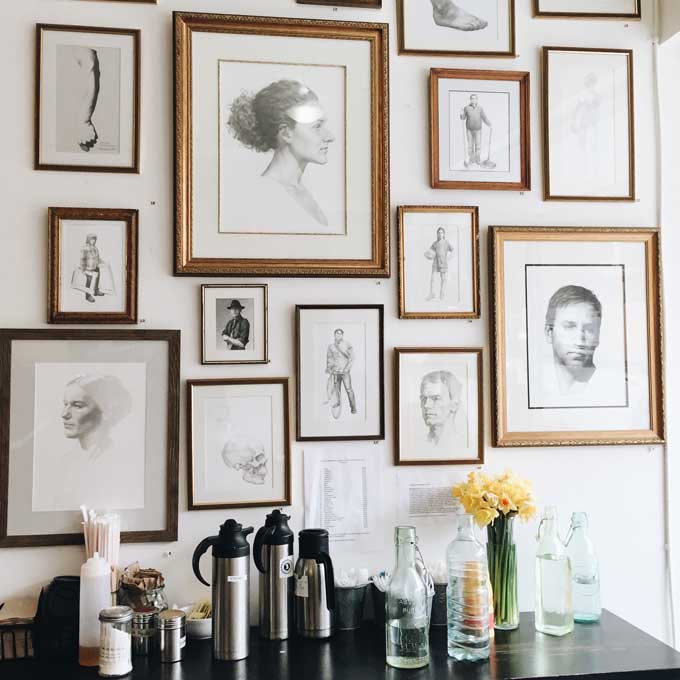 Cinnamon raisin bread pudding sounds like homemade deliciousness!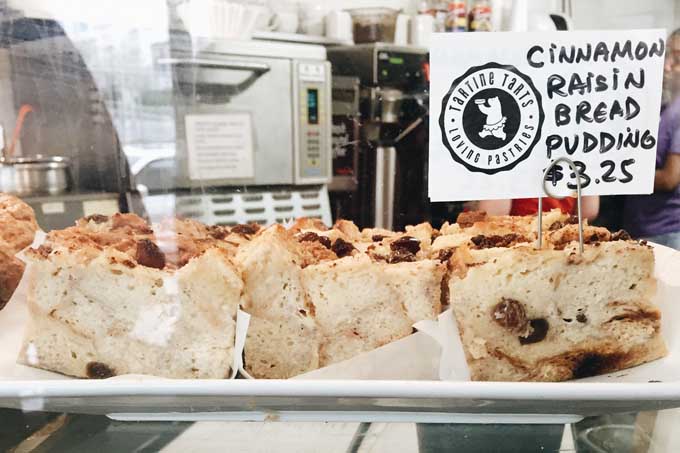 Tartine's Tarts and Pies
Tartine is most famous for their tarts and pies, but they do have sandwiches and soups on their menu as well. I have tried their butter tarts on a few occasions. The tarts have a nice buttery shortbread crust. Here is a throwback photo from last year of when they had a Canada Day celebration where they offered their butter tarts for free!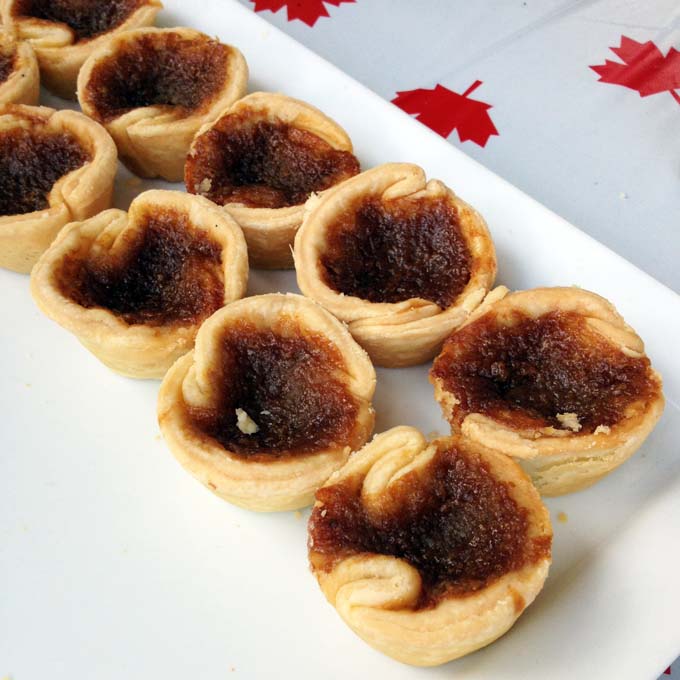 I have also bought pecan and butter tarts for my work place. A few of my colleagues are fans of Tartine so the treats were well received. The lady put them in a box and I just nicely presented the tarts on my own plate. The tarts definitely have a homemade goodness to them. The tarts were under $2 and were a nice afternoon indulgence.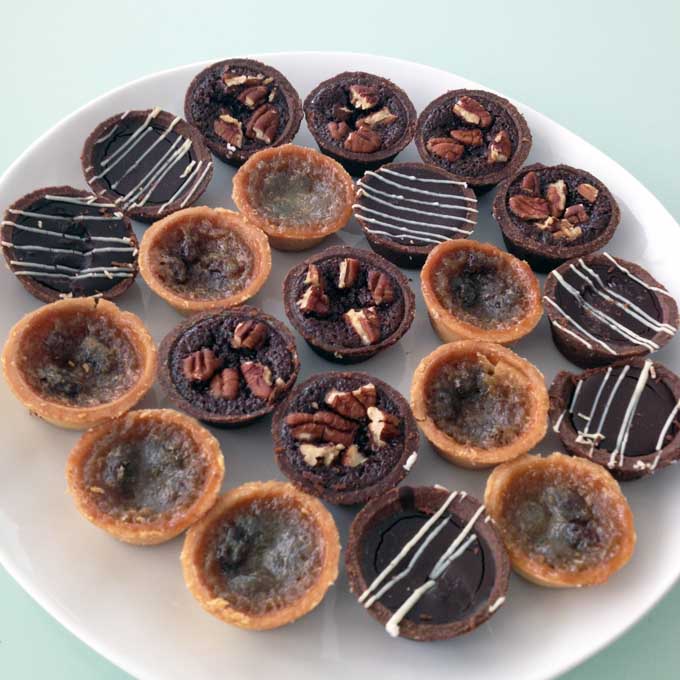 Of the pies, my favorite is the sour cherry pie. It has a delicious flaky lattice crust. A slice of pie is $3.95 and whole pies are $20. A list of pie flavors is available on their website.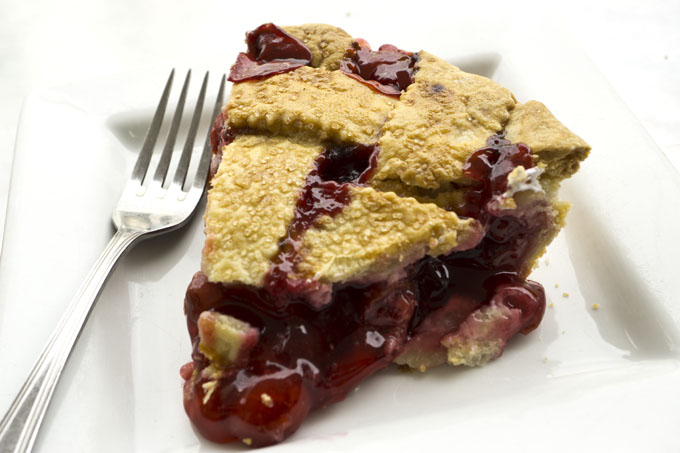 If you are in the area and are in the mood for sweets, stop by Tartine for some homemade sweet eats!
Website: http://tartine.ca/