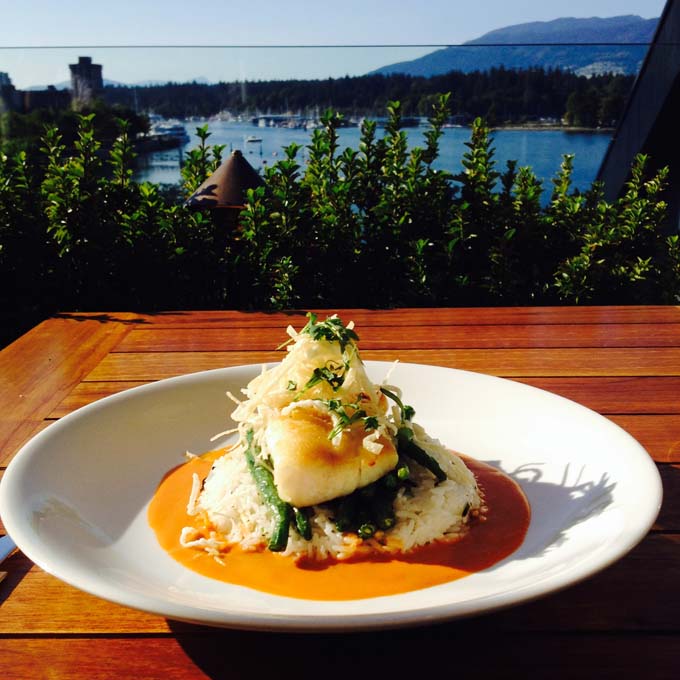 When I think of Cactus Club Cafe at Coal Harbour, the word that comes to mind is *spectacular*. The food is delicious but what I mean are the scenic views! It is wonderful it is to be able to dine at a restaurant where you can admire the food and the beauty of the city at the same time. This post reflects two visits to Cactus Club Cafe at Coal Harbour.
Olympic Location
This Cactus Club is located in the Jack Poole Plaza across from the Vancouver Convention Centre and the Olympic Cauldron. The space is magnificent with open-air dining and private dining rooms.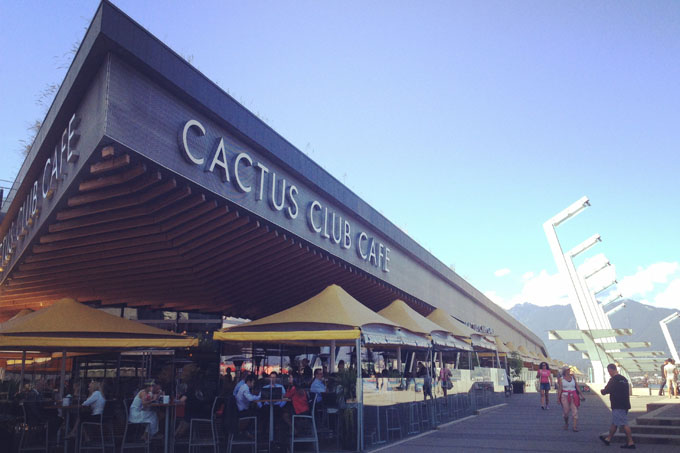 I found a time-lapse video showing a view from above the restaurant:
Sea planes might be landing in the water as you are dining…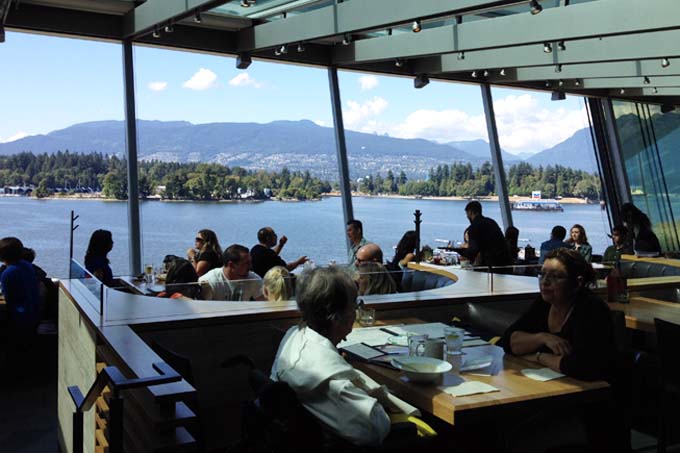 Cozy lounge dining with sofas and a fire pits are available.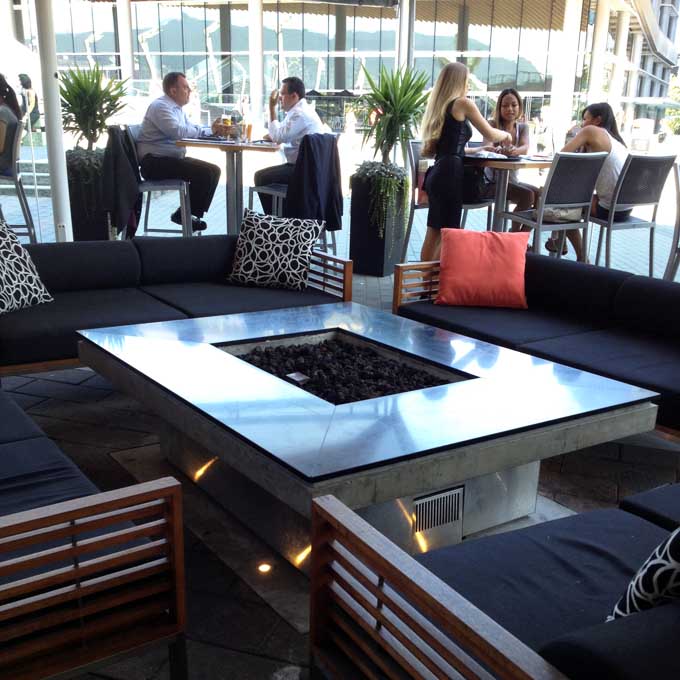 Cactus Club Dishes
One of our regular cactus club favorites is the szechuan chicken lettuce wraps ($14.50). It is a signature dish and includes local chicken, sweet and spicy szechuan glaze, peanuts, wontons, korean chili sauce, and spicy yogurt. The chicken is nice and crunchy, and has a wonderful sweet and spicy flavor.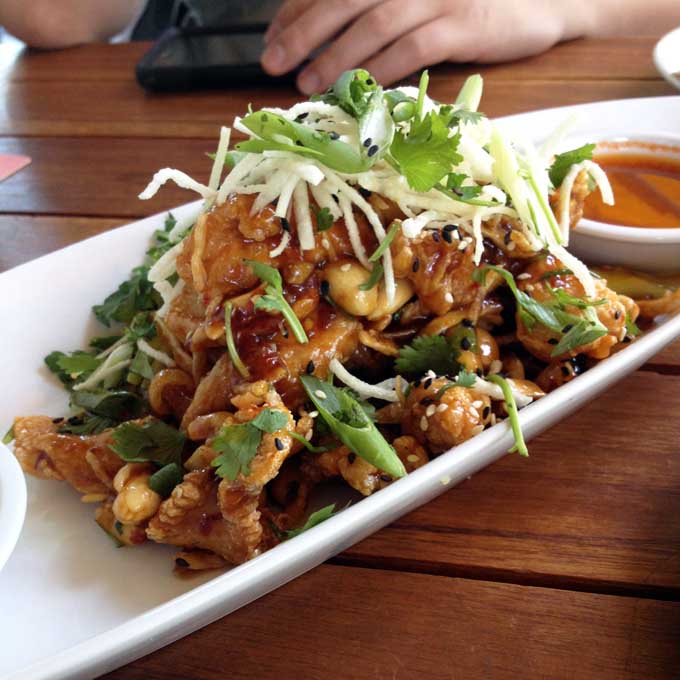 We also ordered the pesto chicken quesadilla ($10.75). It had blended cheeses, basial pesto, sundried cranberries, and honey lime dip. The quesadilla was crispy and good, but this dish could maybe improve upon the presentation. It seemed a bit boring and I guess I expected something fancier coming from Cactus Club.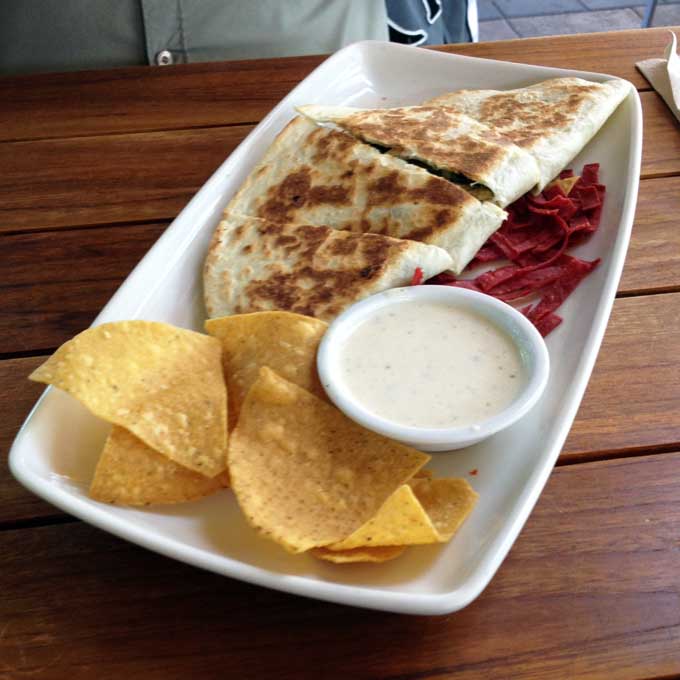 The soy-dijon salmon ($24.50) is another Rob Feenie signature dish. It consists of whole grain barley, snap peaks, shiitake mushrooms, and soy butter sauce. The sauce is on the sour side, but I enjoyed the mix of textures.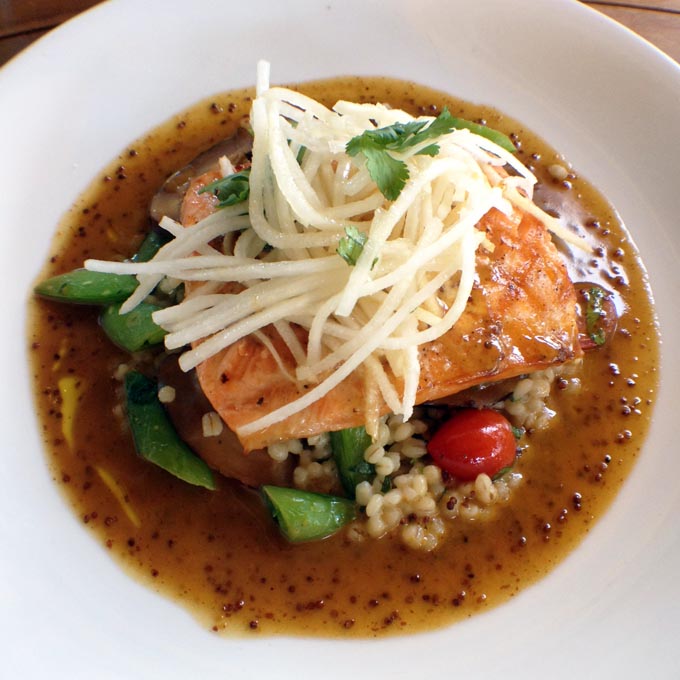 I really loved the Thai red curry pacific lingcod ($23.50). It had a thai red curry sauce, coconut almond rice, crispy wontons and micro cilantro. The dish is on the sweeter side, which is great because I do prefer sweeter dishes. The crispy wontons added a fun texture to the dish and the lingcod was very melt-in-your-mouth. The two seafood dishes that I tried from Cactus Club felt like healthier menu options.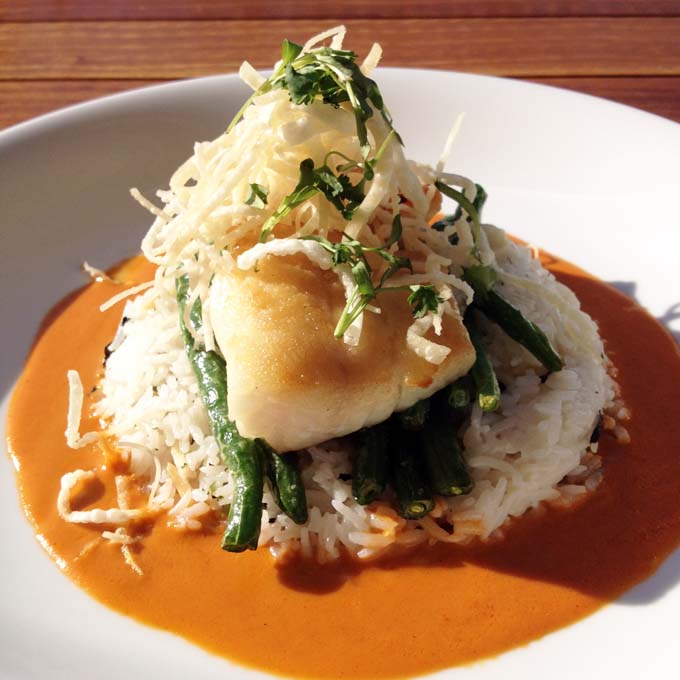 Overall Impression
Cactus Club Cafe delivers consistently tasty food at all their locations. The panoramic views from the dining areas are what set the Coal Harbour location apart. It offers a bit of an escape from the busy city life and brings a certain serenity to the dining experience.
Website: http://www.cactusclubcafe.com/
Facebook: https://www.facebook.com/cactusclubcafe.coalharbour