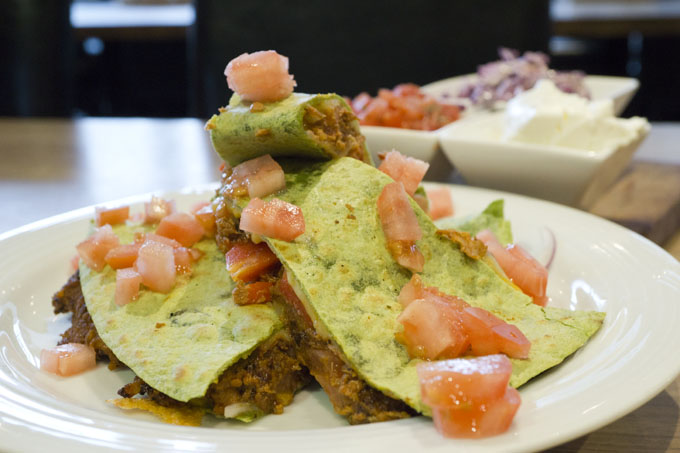 I am a fan of food loyalty rewards apps and the Belly app is one of my favorites. Once in a while, they offer a Belly Bite for free food at local business. It is a great way for me to try out restaurants that I have not been to. I saw that The Edge Cafe was offering a free soup and showcase sandwich. I had not heard of this restaurant before so I decided to try their food out.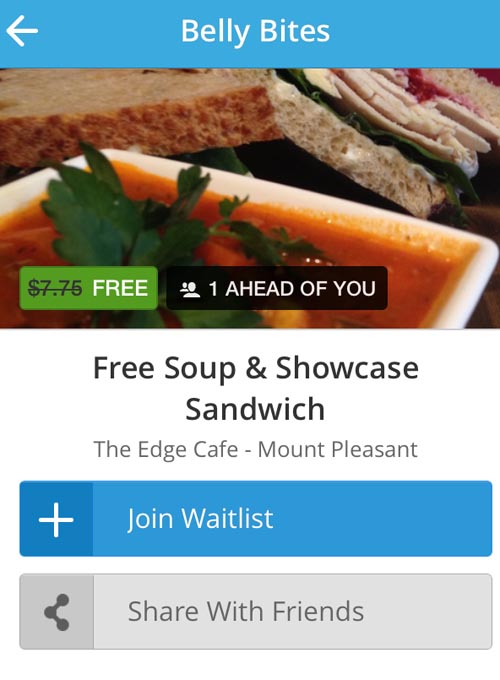 Cozy Edge Cafe
The Edge Cafe is located on Yukon just a block away from the hustle and bustle of Broadway and Cambie. The interior decor is contemporary and very clean. It is a restaurant-style cafe: you order at the front but the food is served to your table and the servers refill your water at your table.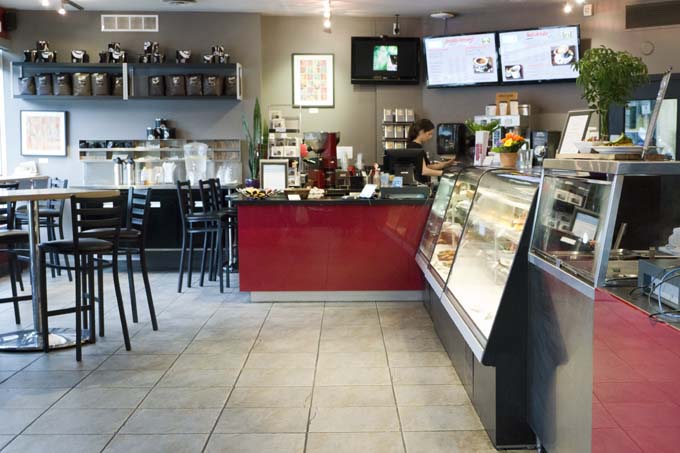 The seating area is quite modern with upholstered high back chairs and bench seating.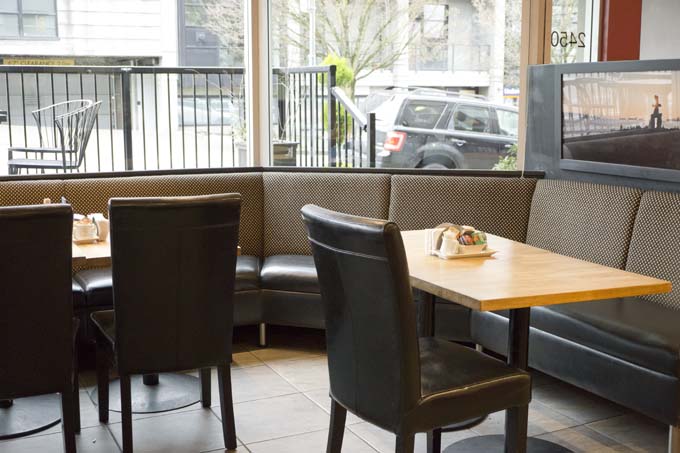 Comfort Food
I bought a 20 oz Cafe Mocha made with 49 Parallel coffee.
I had the coconut curried carrot which was sweet, very cozy and comfy.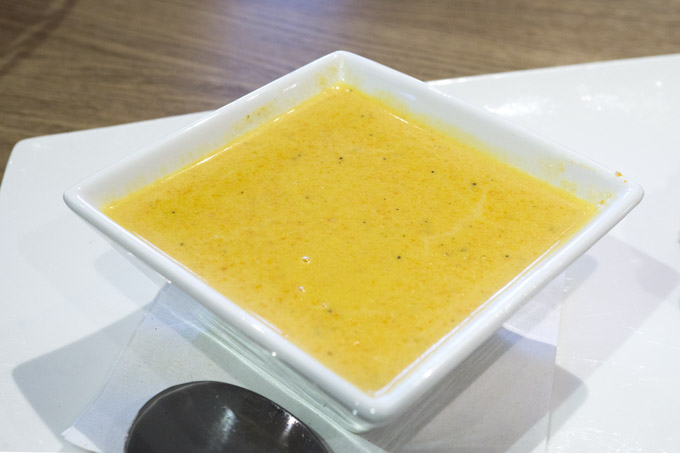 My husband had the beef barley which was a bit on the sour side for him.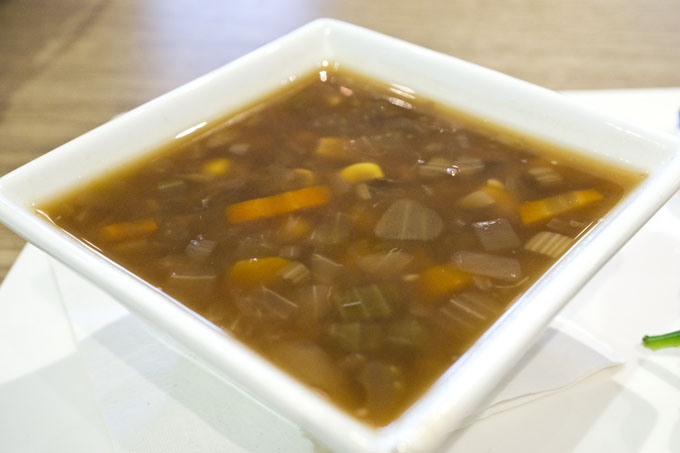 I really loved the turkey cranberry which was melt-in-your-mouth. It was nicely toasted and the turkey was soft.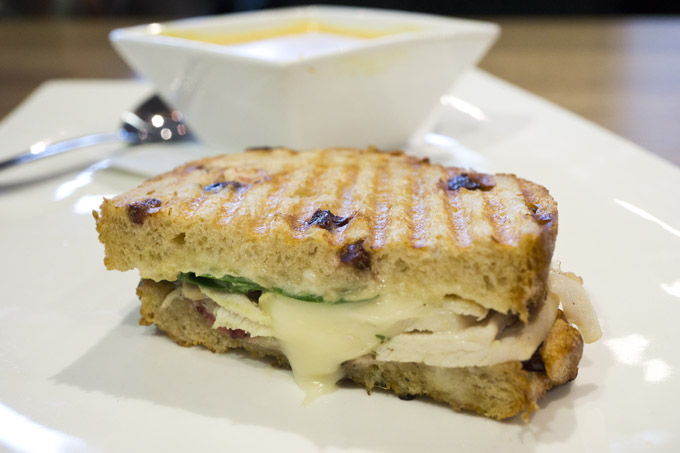 The pesto chicken was also another melt-in-your-mouth sandwich. My husband found it to be crispy and creamy and loved the generous amount of pesto.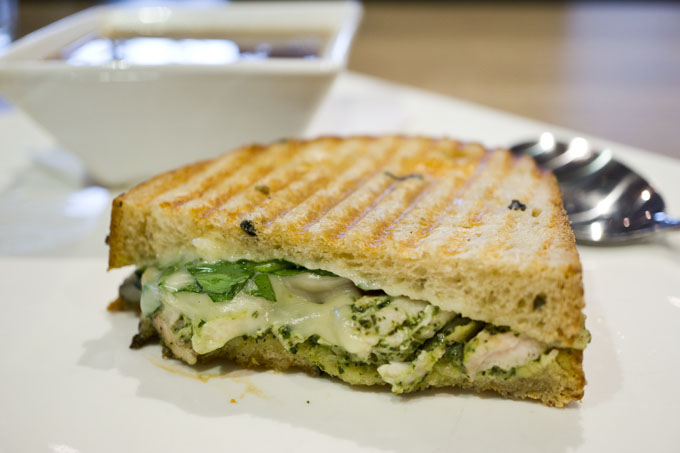 I saw a neighboring table order the BBQ chicken quesadilla and it looked so tasty that I ordered it too. It was slow roasted BBQ chicken, red onion, tomato, bell pepper and melted cheese in a grilled tortilla with sour cream and salsa ($15.95). The quesadilla was delicious and the BBQ chicken was on the sweeter side, which was nice! It was definitely comfort food with the coziness of melted cheese and sour cream.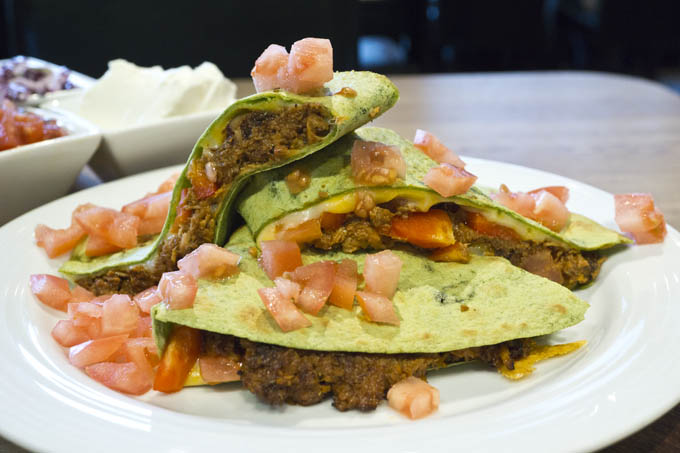 The quesadilla came with a coleslaw, which was yummy.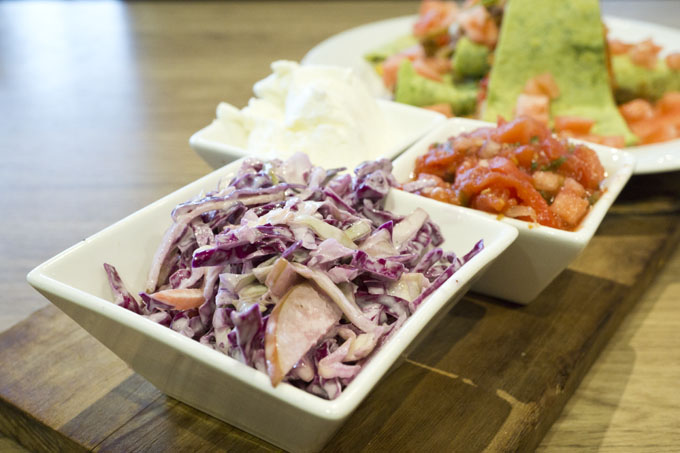 They also does catering for special events and weddings.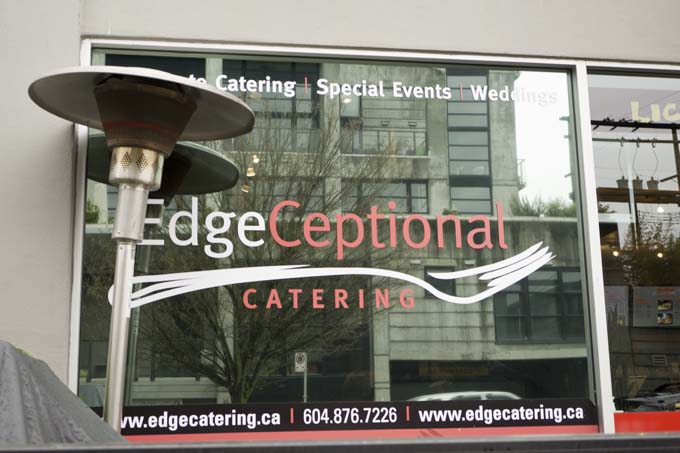 They also have a patio which would be nice on a sunny day.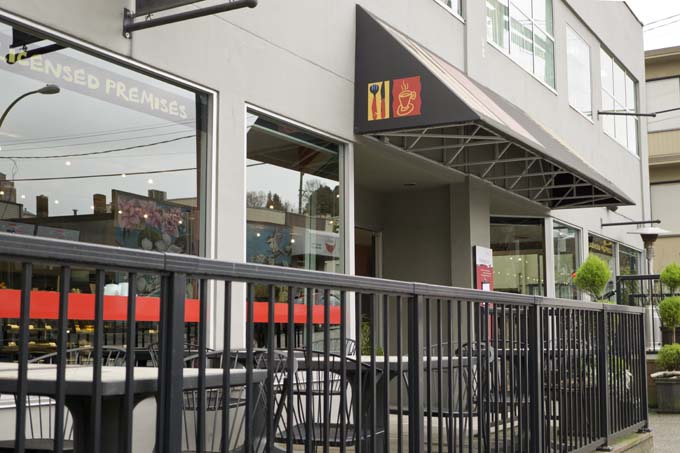 Overall Impression
The service was friendly and our waters were refilled. Their daily features are listed on their website. For cozy eats in a contemporary cafe, I would suggest The Edge Cafe.
Edgeceptional Catering/The Edge Cafe Facebook: https://www.facebook.com/edgecafevancouver
Edge Cafe Website: http://edgecatering.ca/