One of my favourite discoveries on my trip to Toronto last month was Himalayan Java House.  While I was in Toronto, my friend suggested that I visit Himalayan Java House for their expert latte art.  Taking a look at their Instagram, I was impressed by the creative and cute latte art that customers received.  What stood out to me was that they weren't making perfectly executed rosettas or hearts, but rather super cute coloured designs like bears, cats, pandas, squirrels and more.  So, one morning my friend and I decided to visit Himalayan Java House to see what fun art they could create for us.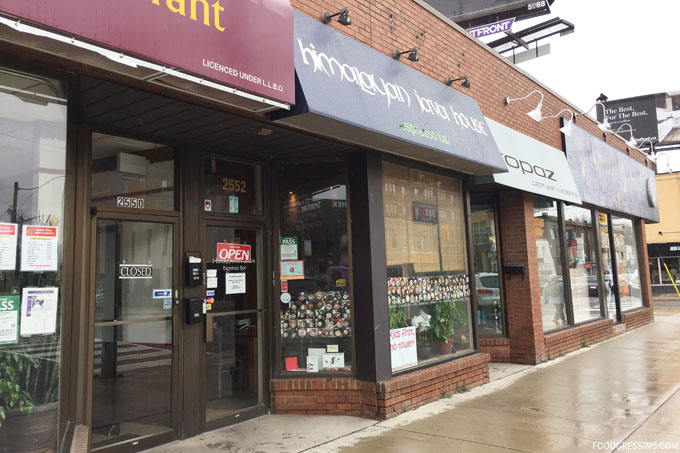 The coffee house is located at Yonge and Eglinton.  From the outside, you can see a photo collage of latte art they have done in the past.  It's really impressive in my opinion.  While we have many talented baristas in Vancouver, I don't know of a coffee shop that is able to create such a diverse array of latte art.  The baristas at Himalayan Java House are super talented!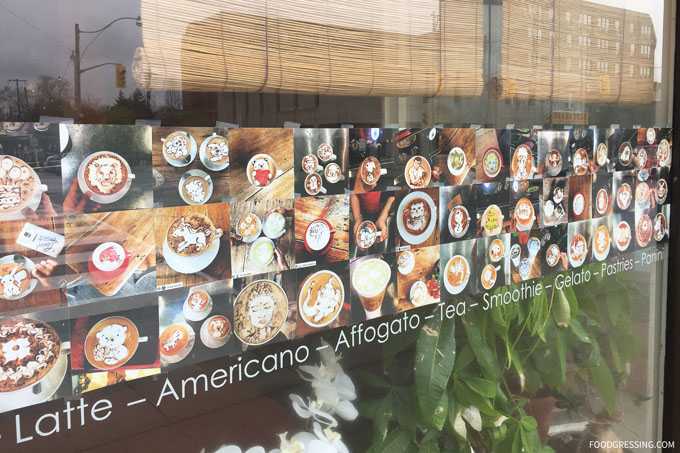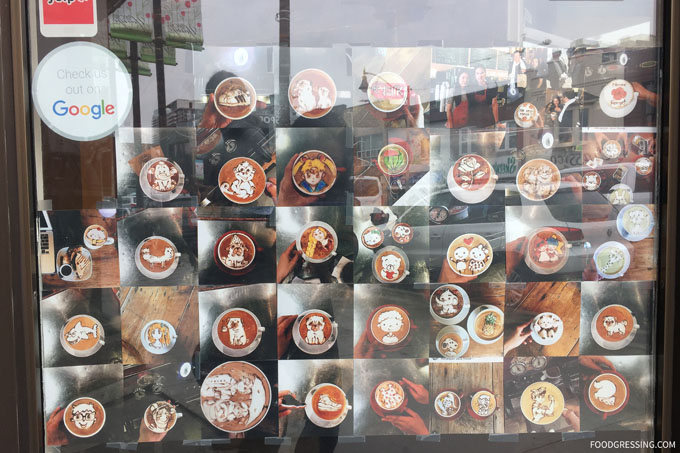 There isn't much to the ambiance inside the coffee house.  It seemed pretty basic with a a few tables for two and a communal table.  It's certainly not a hipster cafe.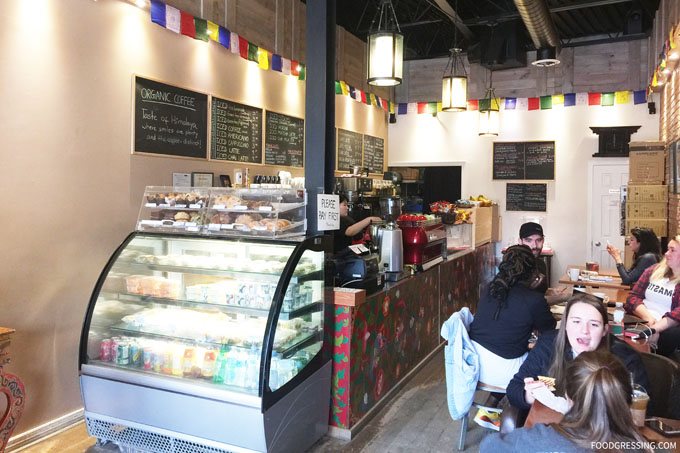 My friend and I each had a latte.  And kudos to the barista working that day because she was able to use lactose-free milk!  It was really nice to enjoy a delicious cup of lactose-free coffee with cute latte art.  I had seen a cherry blossom design on their Instagram and asked them for the exact same thing.  It turned out gorgeous and lactose-free!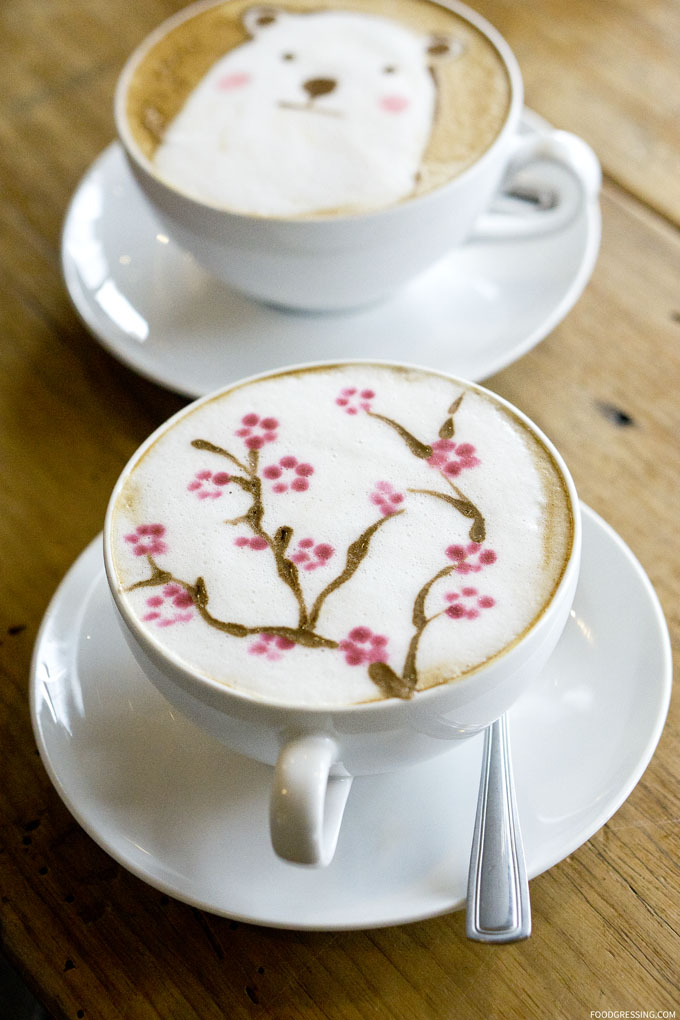 My friend let them choose her design and she received a bear that seemed a bit moody.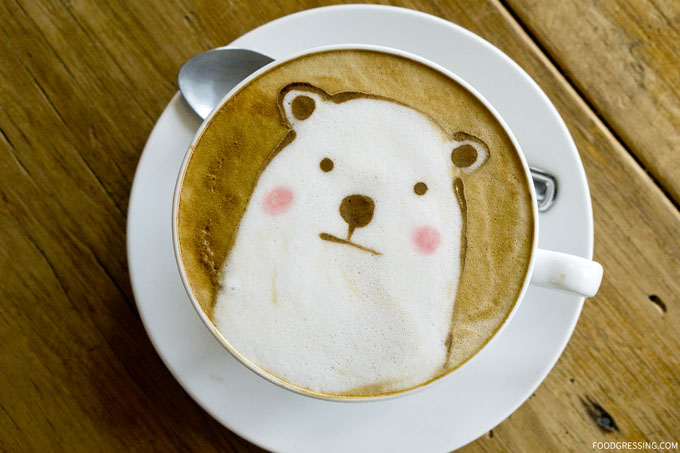 Overall Impression of Himalayan Java House
It was a fun to experience such creative latte art in a humble cafe in Toronto.  I loved that they were able to create coloured latte art even with lactose-free milk.  Such super skilled baristas.  I'd be happy to visit them again on my next trip to Toronto.  Rating: 5/5