Disclaimer: The hot chocolate drinks reviewed were complimentary. All opinions are my own.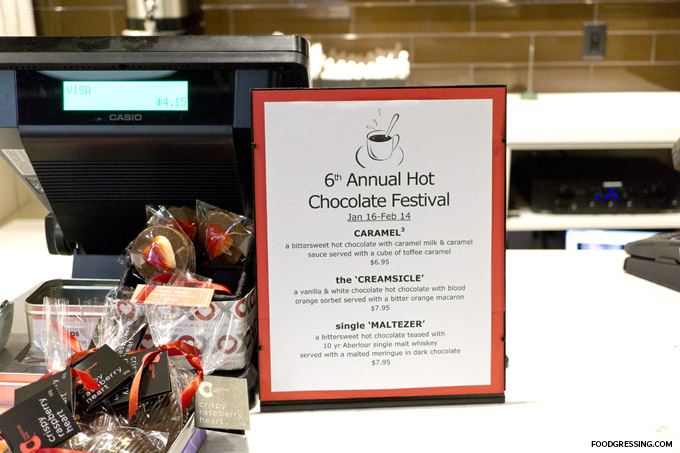 Chocolate Arts Cafe seems to be a place that can satisfy everyone's chocolate dream. Located at 1620 West 3rd Avenue, Chocolate Arts Cafe crafts chocolates daily in small batches. Their creations use the best raw chocolate from producers in France, many of which are single origin chocolates.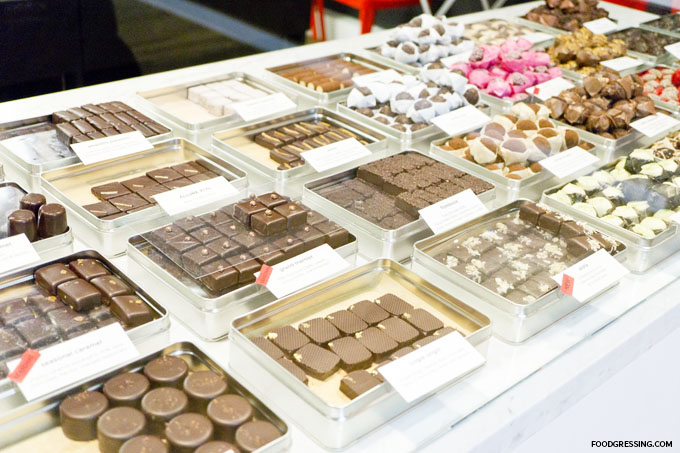 I recently joined Nosh and Nibble's, Hanson, for a complimentary tasting of Chocolate Arts Cafe's hot chocolate offerings. Chocolate Arts Cafe is highly rated by foodies on Zomato and I was excited to try their drinks for this year's Hot Chocolate Festival. In this review, I will share with you my thoughts on the hot chocolate drinks only.
"CARAMEL3 (cubed)"
"Caramel3(cubed)" ($6.95) is a bittersweet hot chocolate with caramel milk and caramel sauce served with a cube of toffee caramel. This drink was really comforting and I loved the caramel flavour which was neither too rich nor too overpowering.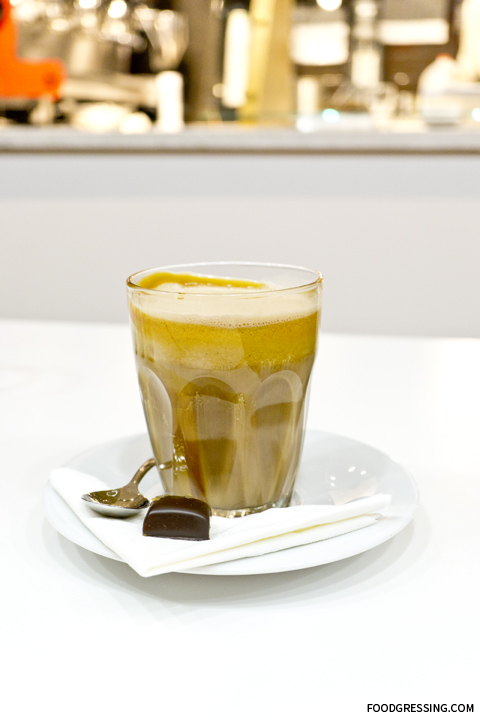 "MALTEZER"
The "Maltezer" ($7.95) is a bittersweet hot chocolate blended with 'Allure' & Aberlour 10 yr single malt whiskey. It was served with a malted shortbread coated in chocolate. Simple and delicious, I loved how drinkable it was because it wasn't too rich. There wasn't much of a whiskey taste either. Overall, I appreciated this simple hot chocolate compared to the complicated flavours I had tried at Bella Gelateria.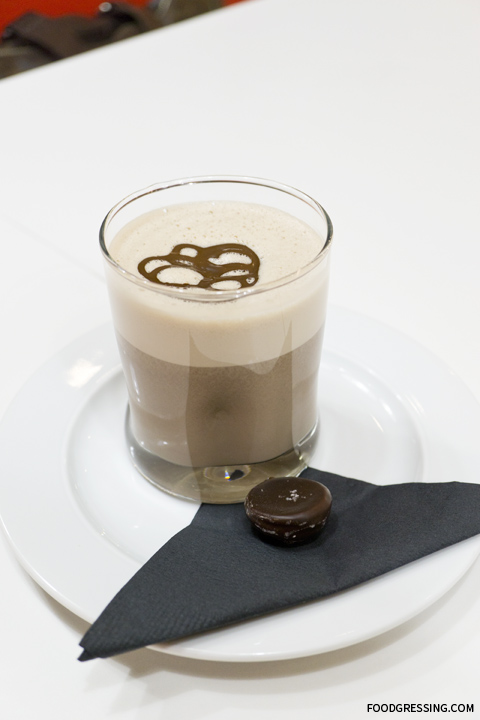 "THE CREAMSICLE"
Last but not least was my favourite of the three, "The Creamsicle" ($7.95) – a white chocolate and vanilla hot chocolate. This hot chocolate seemed like the best deal in terms of having two sides – the orange sorbet and the macaron. I really enjoyed the frothy texture of the hot chocolate. The flavour was very similar to ice cream so it was aptly named "creamsicle." The key is to dip the cold sorbet into the hot chocolate so that the hot chocolate becomes lukewarm.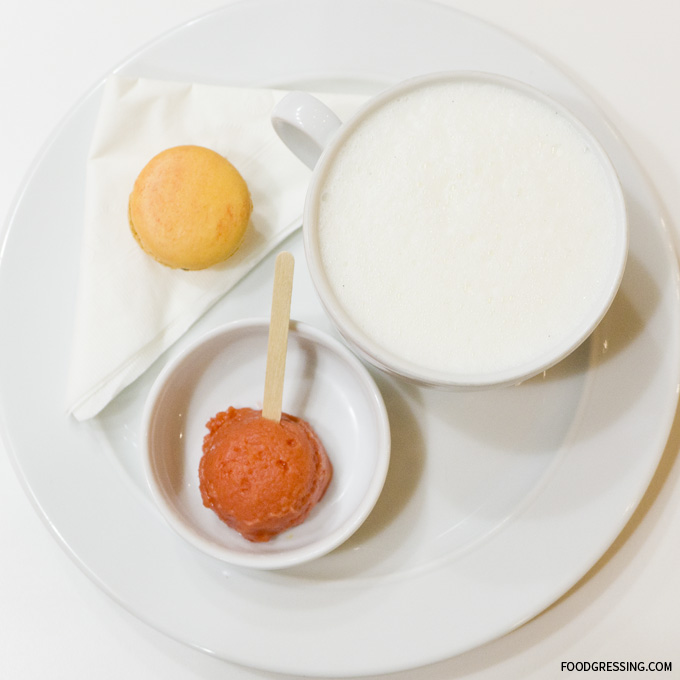 Overall Impression of Chocolate Arts Cafe
I would definitely recommend visiting Chocolate Arts Cafe for the Hot Chocolate Festival. Their drinks were just right in terms of richness and sweetness. "The Creamsicle" was my definite favourite with some added sorbet fun. For Hanson's thoughts on this tasting, visit his blog. Rating: 5/5
For more information on Chocolate Arts Cafe, visit them on their website and on social media (Facebook, Twitter).