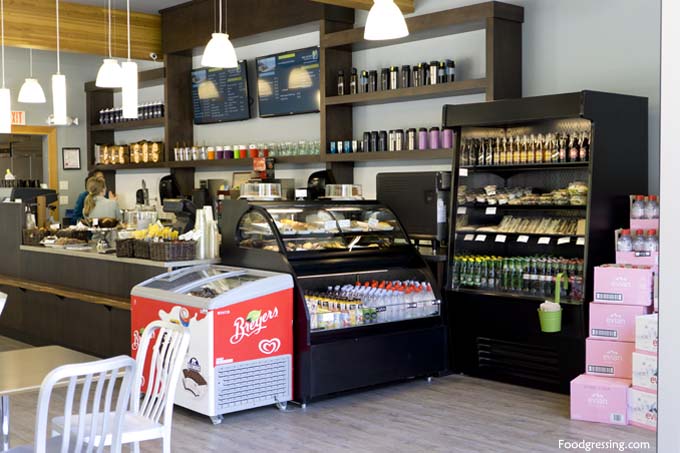 The Base Camp Cafe is a place you can grab a bite to eat before or after your trip on the Sea to Sky Gondola.  There you will find coffee, baked goods, sandwiches or snacks to go.  They also sell homemade granola bars which hikers might like.
The cafe belongs to the Sea to Sky Gondola and is not independently owned.  They serve Galileo Coffee, a roaster in Britannia Beach.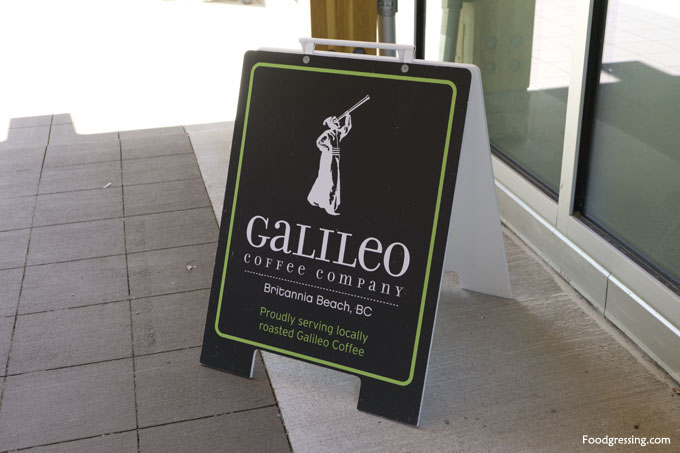 Base Camp Cafe Menu
The beverage prices seem to be on par with what would be charged at a cafe in Downtown Vancouver.  The food prices do seem a bit higher like $2.50 for a cookie and $4.25 for a greek yogurt parfait cup.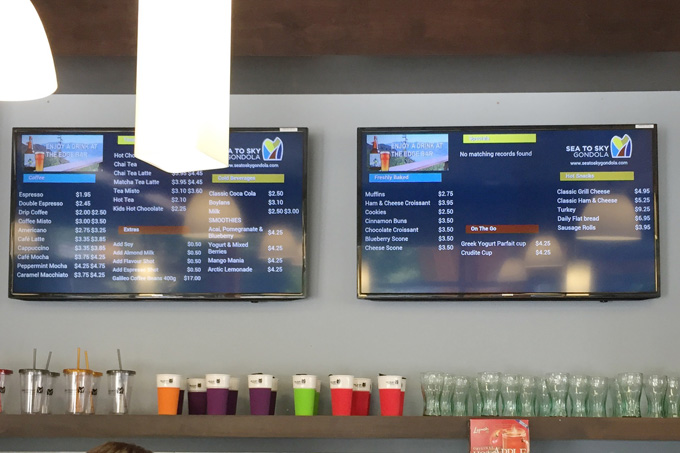 The cafe has a nice spacious patio where you can watch people loading and unloading from the gondola.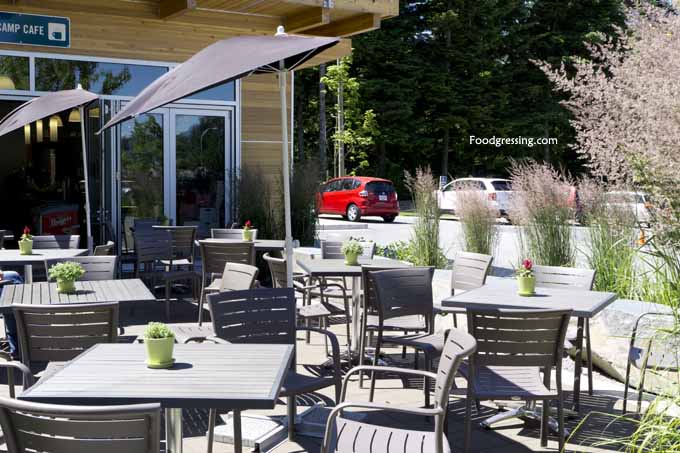 What I Tried
For my snack, I had a blueberry scone ($3.50) and a small latte ($3.35).  The scone had a lemon icing on top and a nice flaky texture.  I felt that it was a rather basic scone and not really worth $3.50.  The latte was average.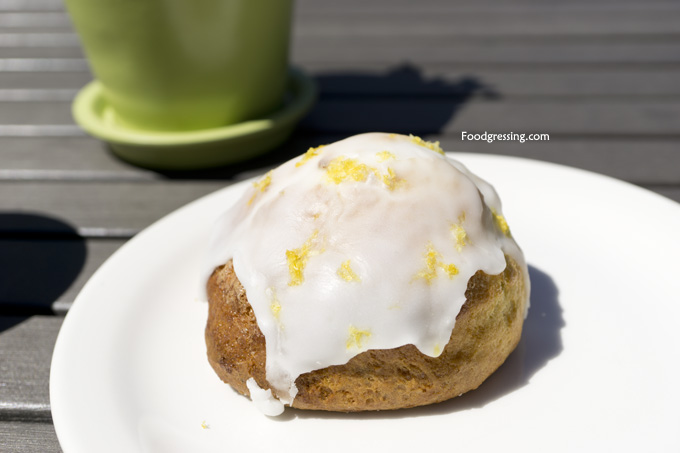 Overall Impression
The Base Camp Cafe is convenient if you need a quick bite to eat before or after your activities at the Sea to Sky Gondola.  The price of the food seems higher because of the convenience factor.  The drinks prices seem on par with a Downtown Vancouver cafe.  The quality of the scone I tried was reasonable, but I felt the scone overpriced.
For dining atop the Sea to Sky Gondola at the Summit Lodge, see my review here.  Follow my Squamish eats with the tag Squamish.
Website: http://www.seatoskygondola.com/facilities/food-beverage