One of the tastiest and best value takeout packages right now is the DIY Taco Kit for 2 ($25) or 4 people ($45) from Tacomio. The restaurant has closed their two locations in Metro Vancouver (North Vancouver, UBC) but is still operating a takeout window at their commercial kitchen in Strathcona.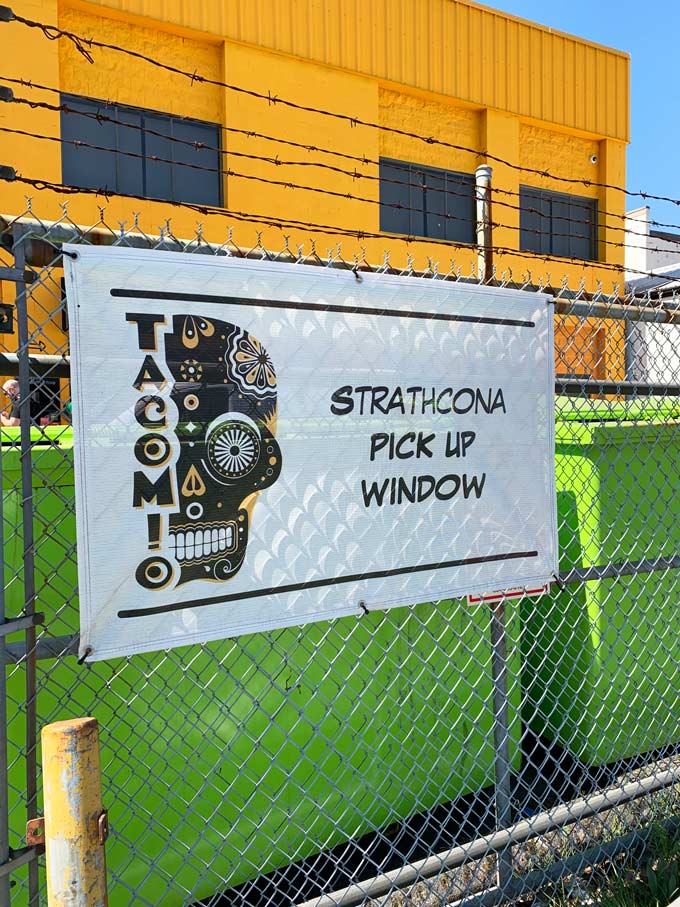 Tacomio reached out to me to try their Family Meal for 2 and I happily obliged as I had heard very good things about it.
I made my way to their Pick Up Window which is located in an industrial area in Strathcona but was quite easy to find due to their bright yellow and black branding. Their food is also available for delivery.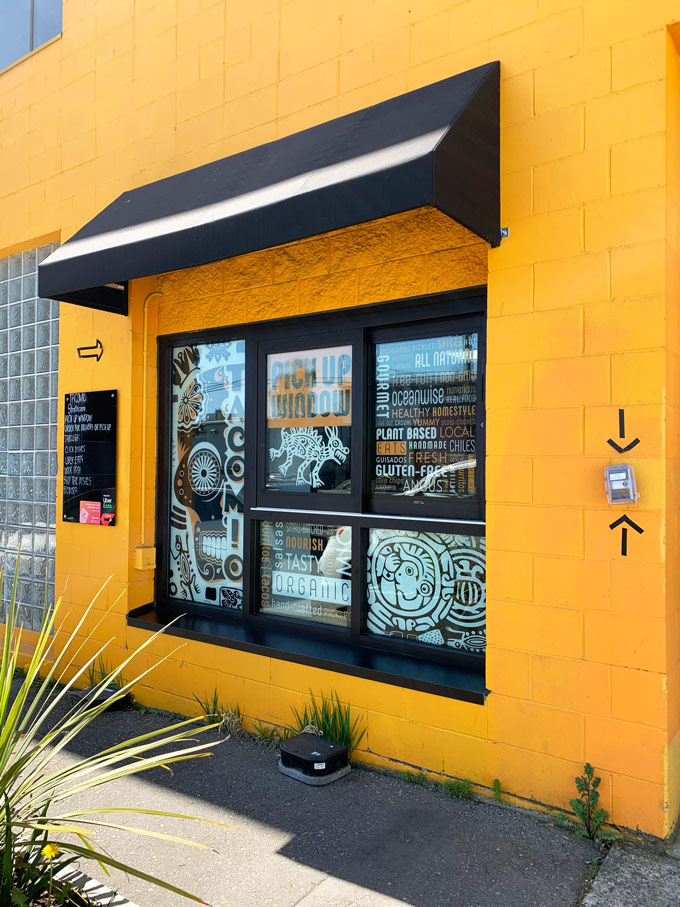 The DIY taco kit came prepackaged in a box with a sweet thank you note and message.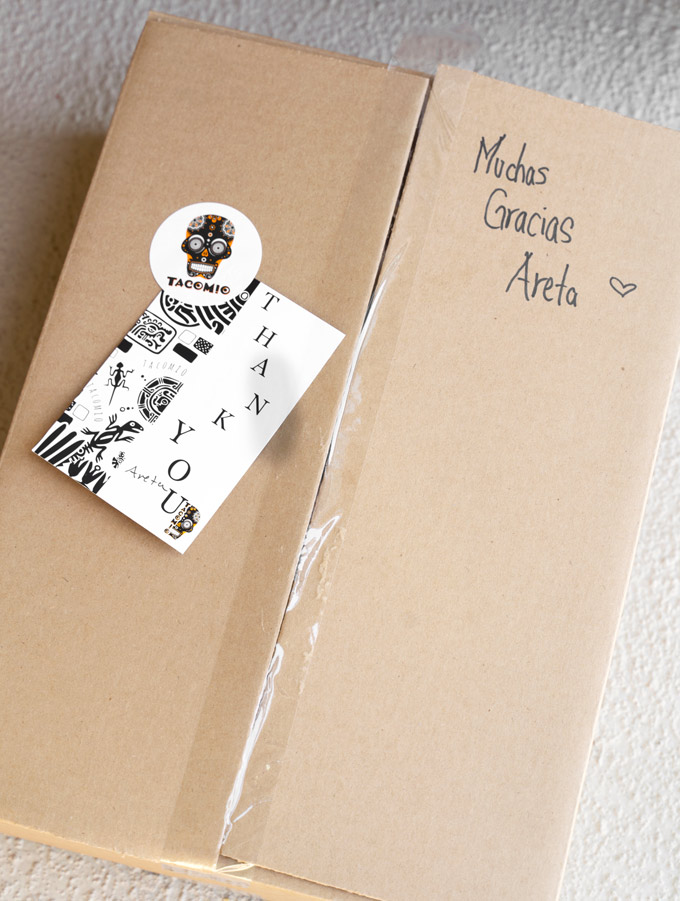 The kit has everything you need to create and customize the street-style tacos to your liking.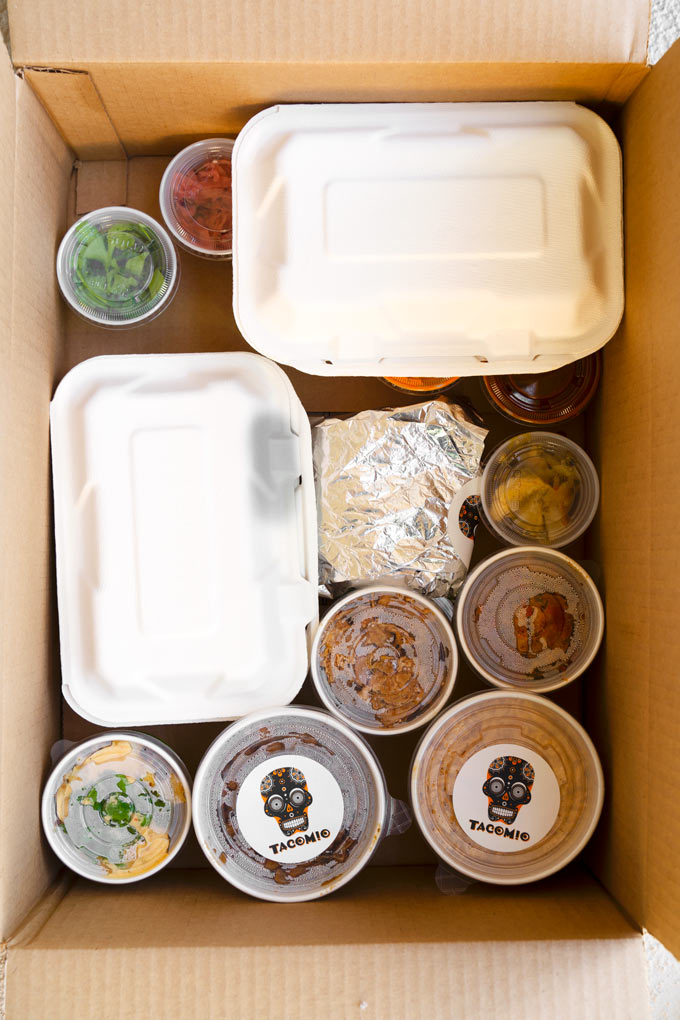 Here is what is in the kit:
3 fillings (pork carnitas | chicken a la plancha | vegan roasted cauliflower)
Mexican rice (large size)
Pinto beans (large size)
30 corn tortillas
Salsas (mild, medium & spicy)
Dressings (cilantro, pickled onion, pickled jalapeños, pickled veggies)
Chips & salsa
Snacks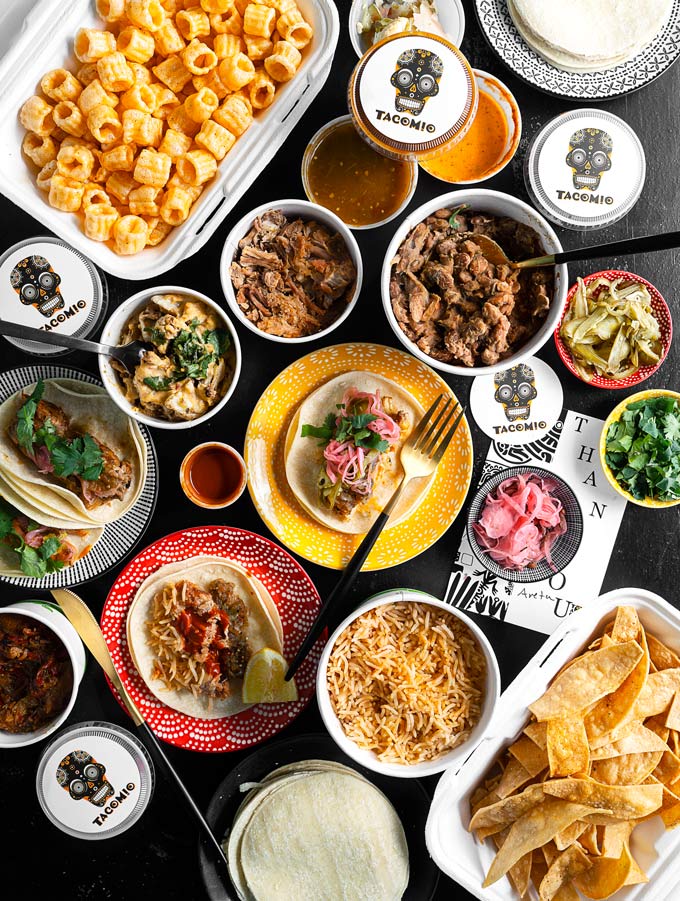 The tortillas were still warm!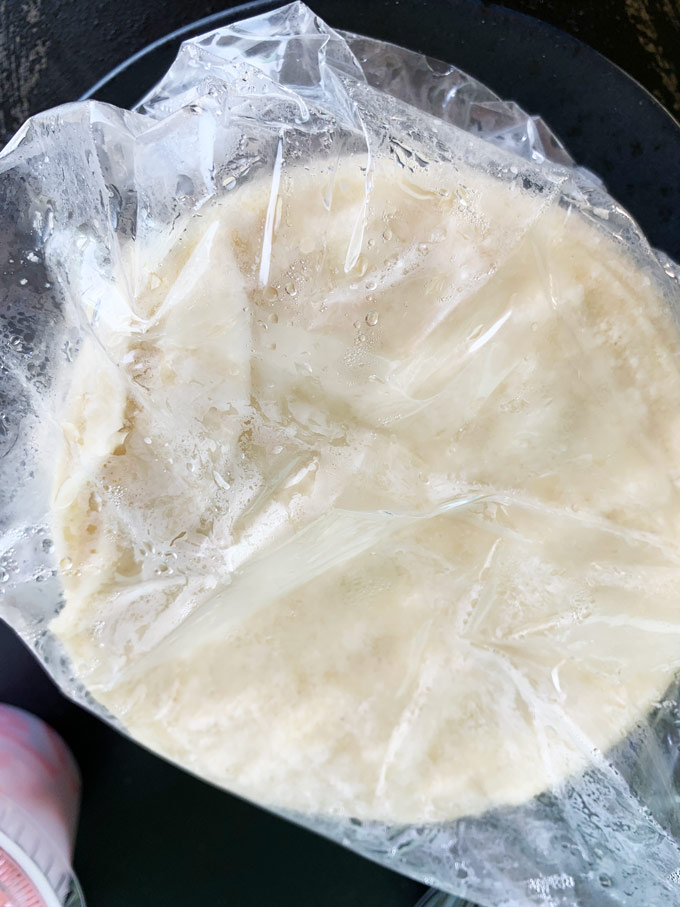 You get ~15 double tortilla tacos out of the kit which is terrific. We had a fun time assembling these delicious tacos together at home. Their salsas were particularly good!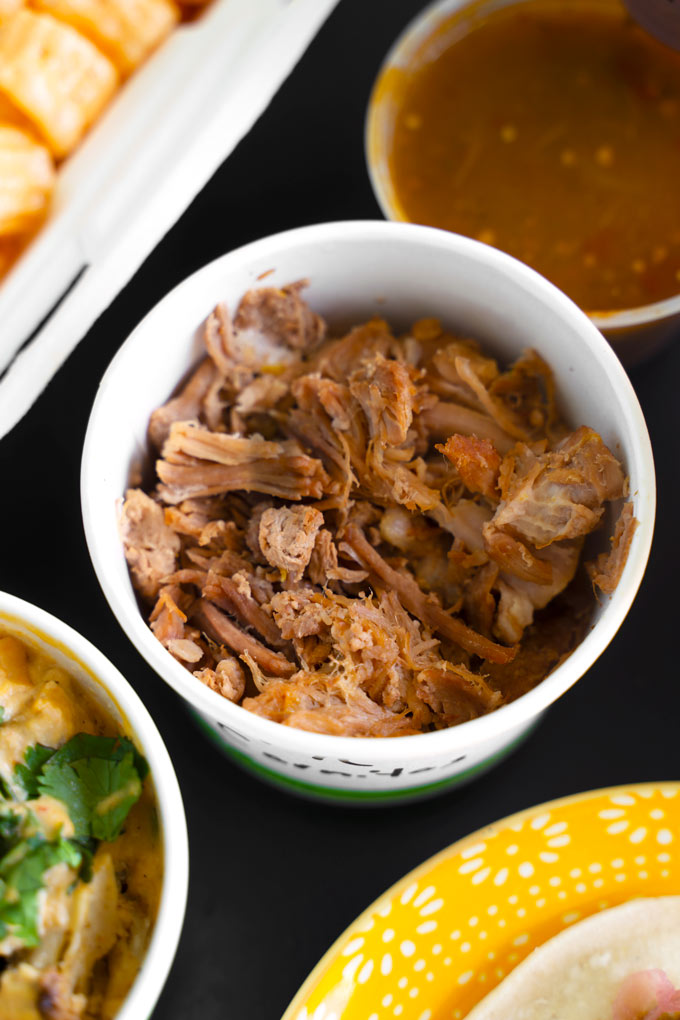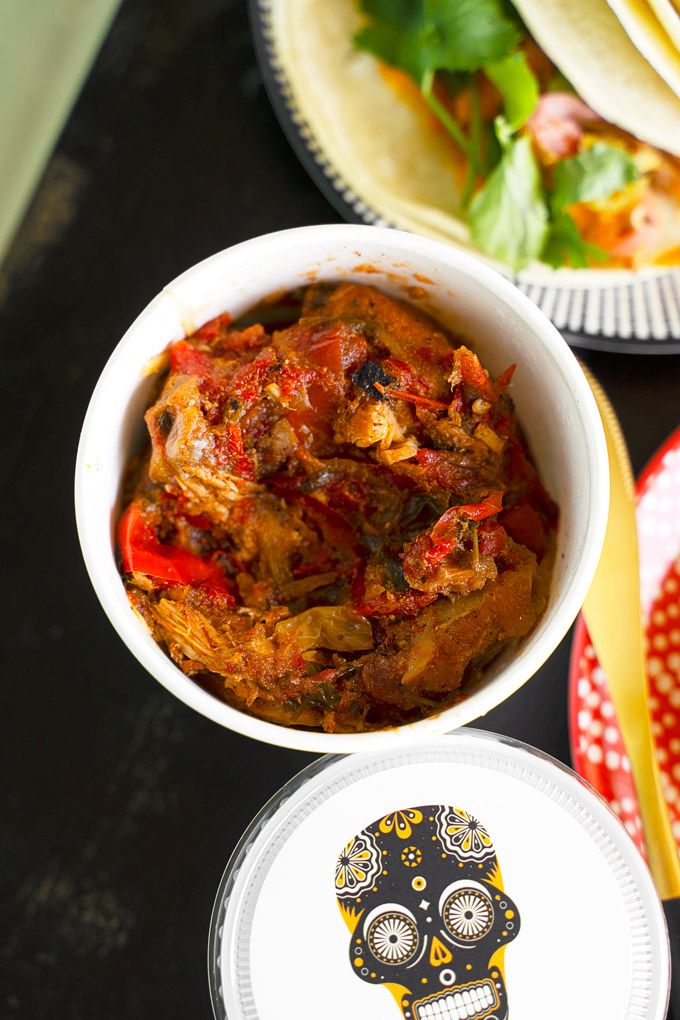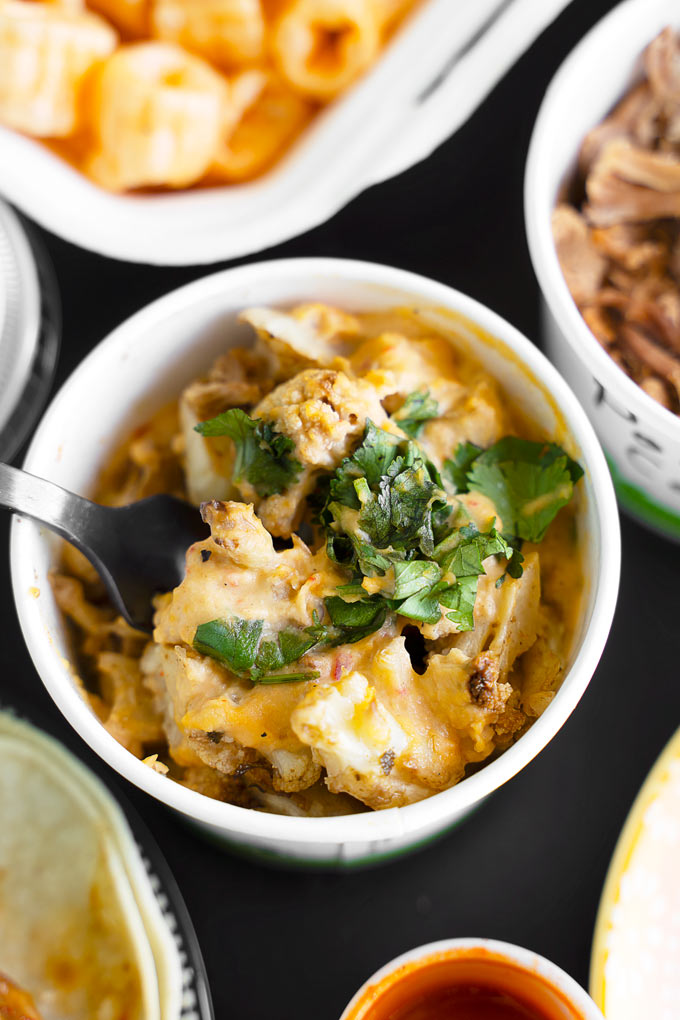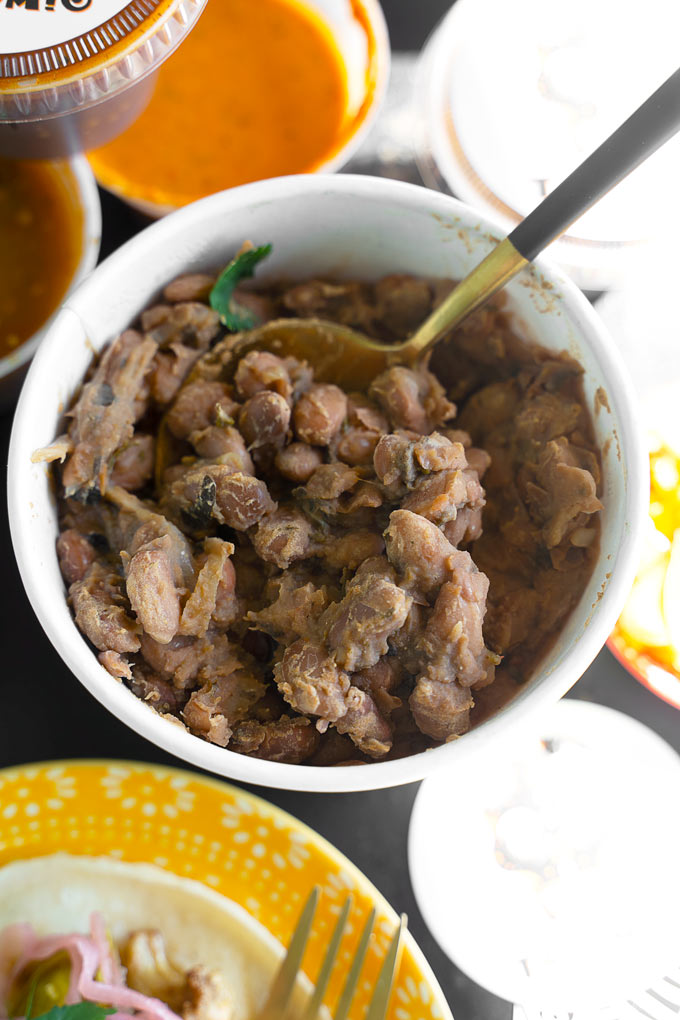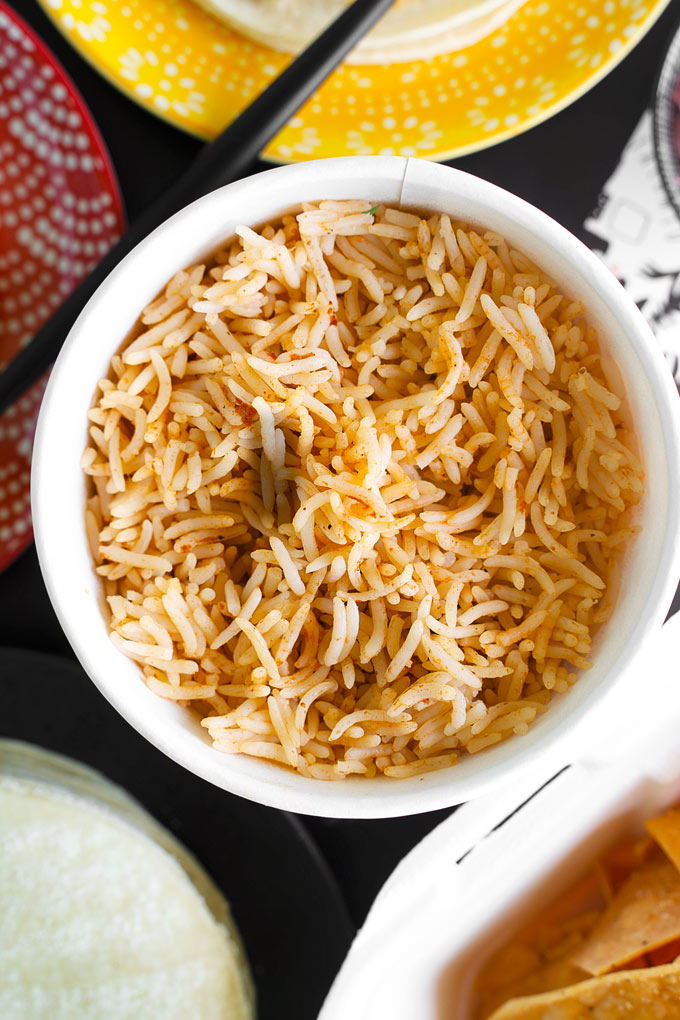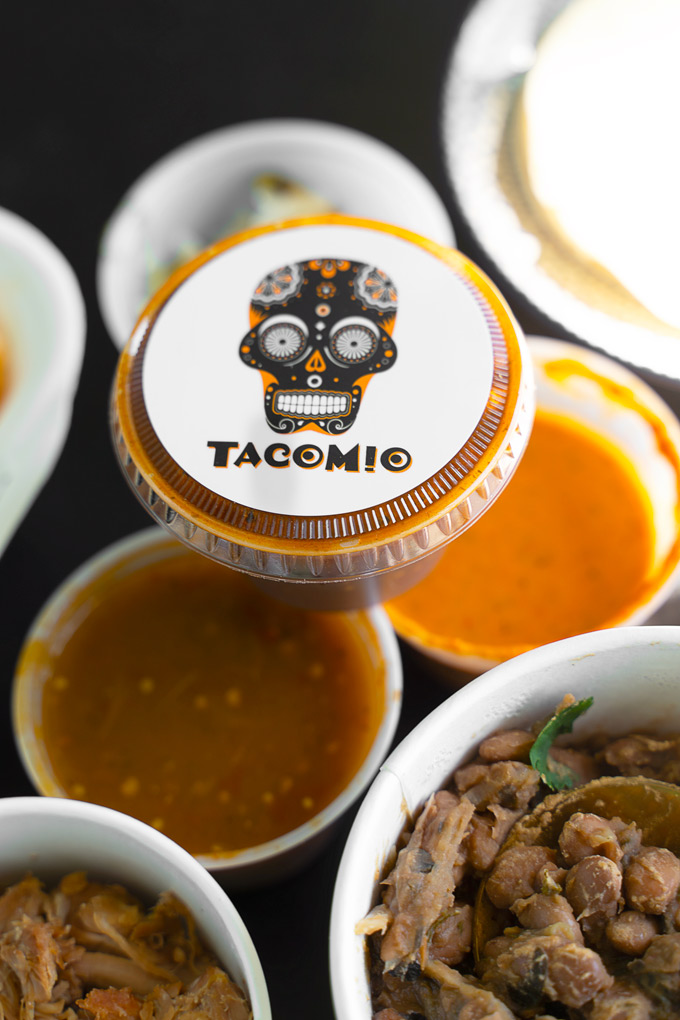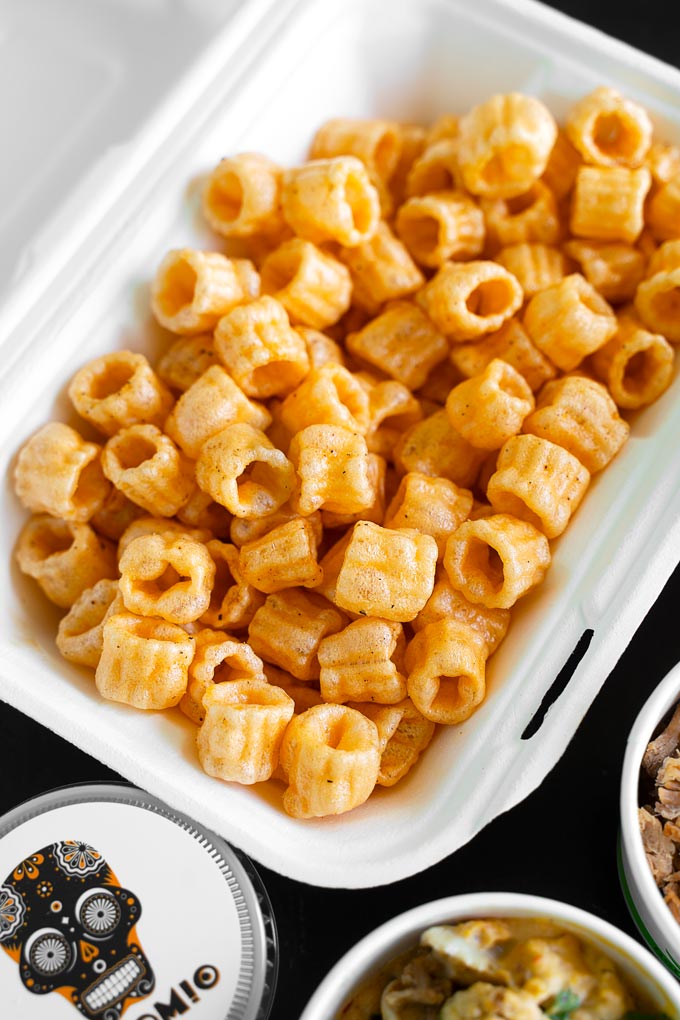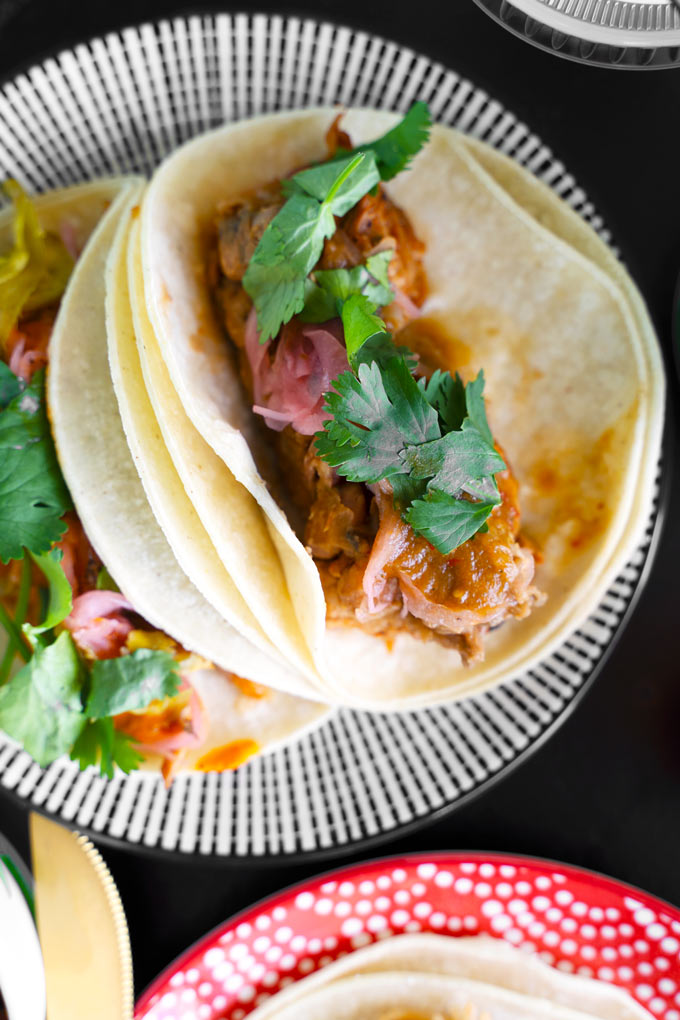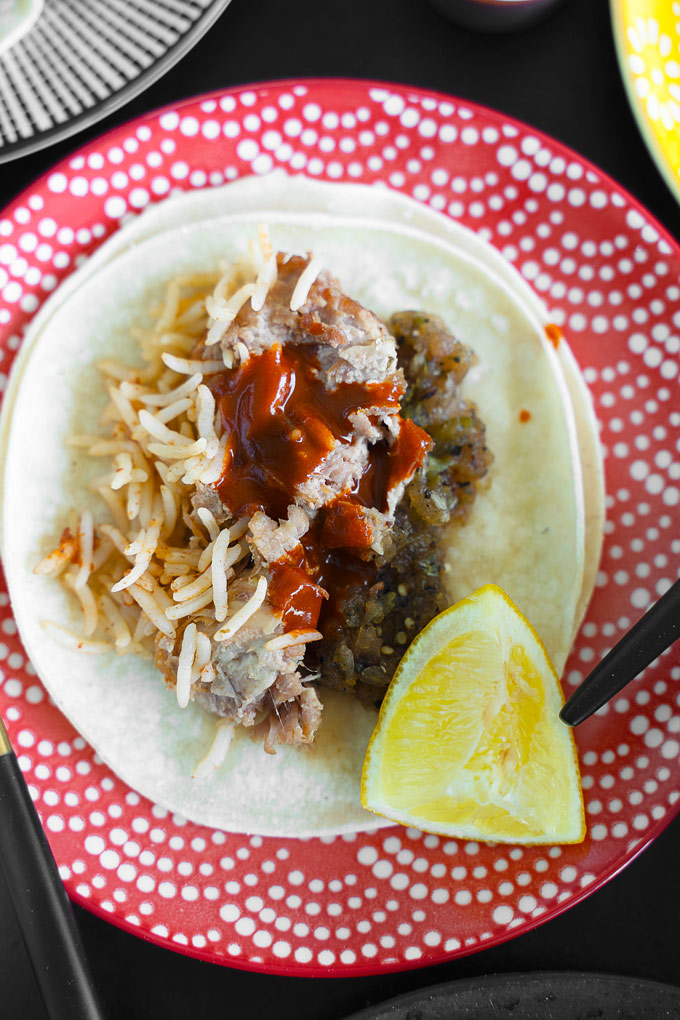 I definitely appreciated how tasty everything was as well as the great value offered. I definitely recommend their DIY Taco Kits so please check them out sometime.
Tacomio Pick Up Window
1245 Glen Dr, Vancouver, BC
tacomio.com