Newly opened Sushi Aboard is offering a new, experiential dining experience on Denman Street in Vancouver.
How the Bullet Train Works
In an interview, management at Sushi Aboard shared with me that Sushi Aboard's concept is a revolution of the conveyor belt sushi.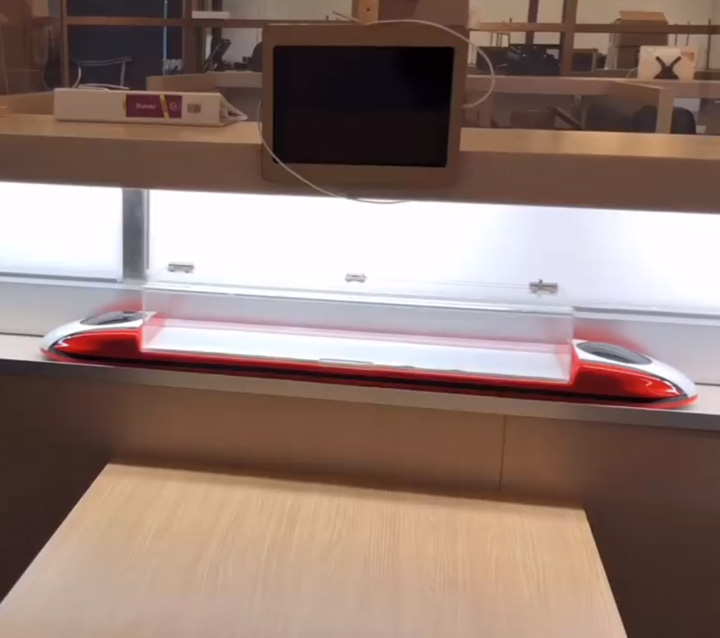 Customers order from from an iPad with orders sent directly to the kitchen. The staff in the kitchen will make the sushi fresh and send the food to the customer by "train" which connects the customer's table to kitchen directly.
A concern with the conveyor belt system is that customers may wonder how long the sushi has been on the belt. However, with the bullet sushi train, the food is made-to-order.
Sushi Aboard Menu
Sushi Aboard's menu of Japanese-style eats is divided into Nigiri Sushi, Sushi Maki Roll, Appetizers, Salads, Beverages, Wasabi & Ginger and more.
Below are a few menu photos that was posted by the restaurant. As the restaurant is currently in soft opening, the menu options are limited.
For nigiri, they have unagi (eel), sockeye salmon, tuna, ebi (prawn), chopped scallops, aburi saba and more.
For sushi maki rolls, they have yam, unagi, Philadelphia, and deep fried California rolls.
For appetizers, there is chicken karaage, agadashi tofu, ebi tempura, beef teriyaki and more.
Some salad options include ebi sunomono, tako sunomono, and more.
Soft Opening Hours
The soft opening hours are August 18 – 23 from 11:30 am to 2:30 pm.
Sushi Aboard
1047 Denman St, Vancouver, BC
www.facebook.com/sushiaboard